How To Create A Personal Website in 2022 [In Just 4 Steps!]
In our current digital world creating a personal website can elevate your brand to higher levels. Not only will it allow you to connect with your potential market, but it will allow you to introduce yourself (in the event you are job hunting) or your brand (in the event you are starting a small business/freelancing) to the world at large.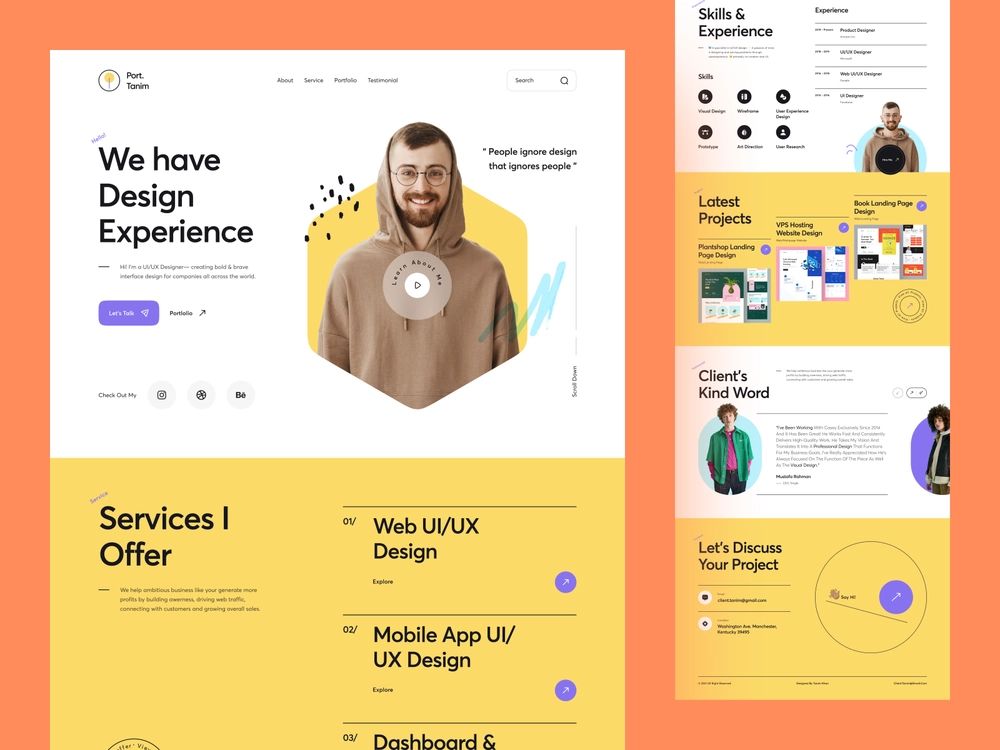 This article will show you exactly how to create a personal website to ensure that you have a professional space online that will aid in both lead generation and conversions. Let's get to it!
Can I Just Create My Website?
Absolutely! There are tons of user-friendly drag-and-drop website builders, templates, and content management services that you can utilize when creating your personal website. Many services allow you to utilize their platforms, templates, or plugins with little to no knowledge of code.
How To Create A Personal Website
Creating personal websites requires 4 simple steps:
1. Find the Purpose and Target of Your Website
Understanding the purpose or goal behind creating your personal website will save a ton of headaches, time, and money in the long run. Knowing your goal will tell you to know your website should aim to attract, and that will become the bottom line of both your design and marketing strategy.
Creating a personal website to display your talents as a freelance designer, for example, would be drastically different, from a website meant to promote or attract customers for indie author's books.
So, take some time to hammer out these details before diving into the details of the actual site:
Website Goal. What are you hoping to gain from building this personal website?
Target Audience. Who are you hoping to attract to this website?
Element of Uniqueness. What will make your personal website stand out from the competition? How will it scream that it belongs to you? What message will your personal website scream to the world about you?
Website Type. What type of personal website do you want to create. Will it be a portfolio of your previous work? Will it be a blog or a virtual magazine? Will it be a single page promoting the services or products you offer?
Once you've figured this out, it's time to move on to finding you an online home.
2. Find a Domain Name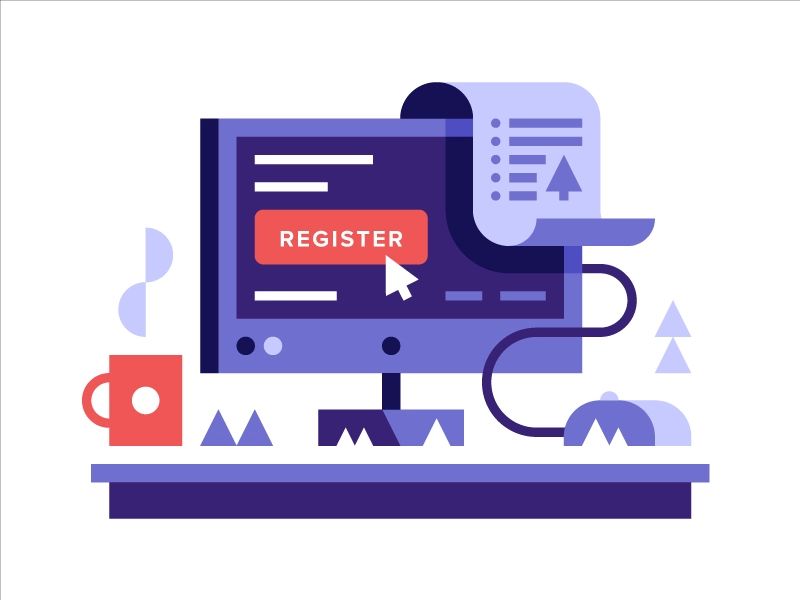 This step is the second most important thing you will have to do during this whole process, behind knowing your goal. Why? Because this is essentially the name and address of your online home.
Your domain name is the identifier you decide to use for your website. It's the 'xyz' that you would typically see before the '.com' or '.net' etc. You want it to be something people can easily remember and something you would be comfortable being associated with you in a professional setting.
A popular option when creating personal websites is to opt to use your name as your domain (eg. www.johnsmith.com). This can be an excellent option for cementing yourself as a personal brand. You will be slapping credibility onto your name and shouting from the rooftops that this website belongs to you.
Another creative way you can utilize your name is to add your first or last name to your niche or area of expertise. So, if you were a designer named Sally, then your domain name could be www.sallydesigns.com or www.designsbysally.com. The options are endless.
You can use namecheap to get a domain name. They are not going to SPAM with you 1 year offers and provide a good service.
3. Select a Hosting Provider or Website Builder
Now that you know your website's name, it's time to give it an address. Your hosting provider or website builder is basically where your website will be housed and created. There are a variety of companies available that offer different services depending on your needs. Many of which often host sales for new buyers.
There are also website builders that offer hosting services directly through their websites. So, you'll need to understand the features available to you to make the best decision. Let's take a look at a few of your options.
Hosting Provider + Content Management System (CMS)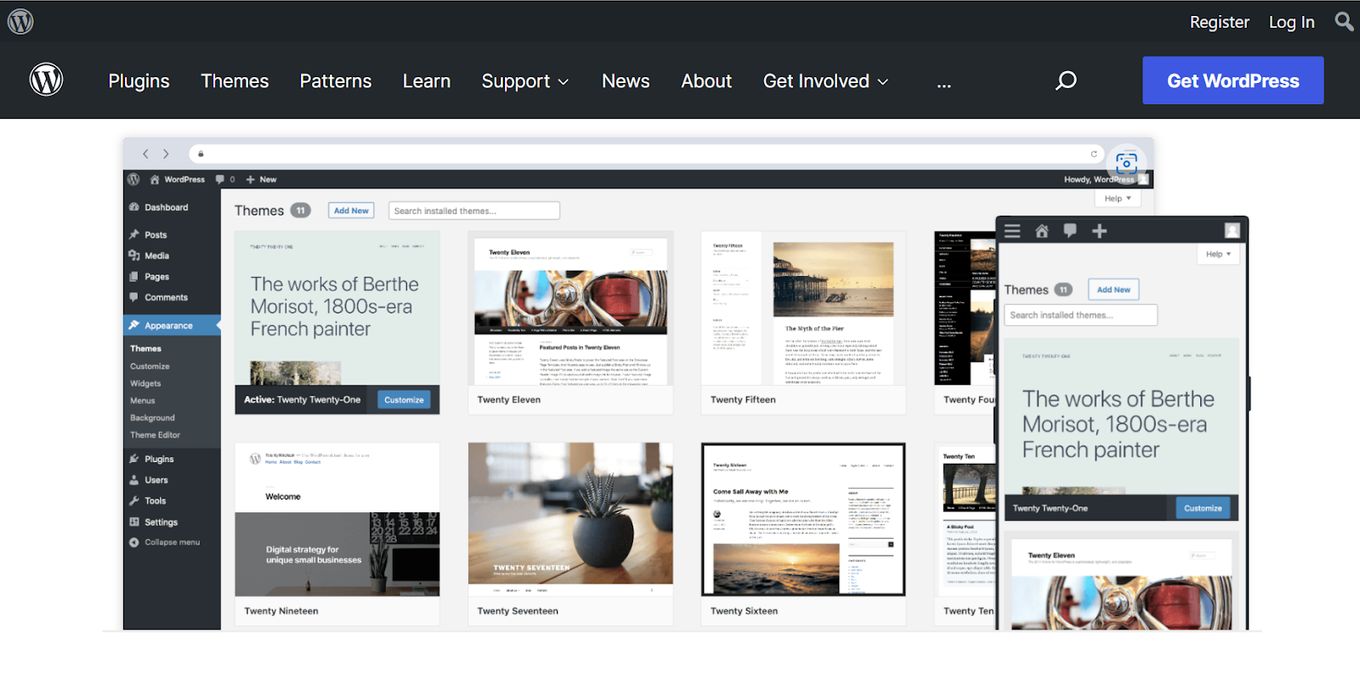 This is a two-fold option. You would purchase shared or dedicated hosting from a provider such as bluehost.com, hostgator.com, or godaddy.com to name a few. Then you would install a CMS (WordPress is a popular option right now) that would allow you to build your website using templates, and plugins.
Looking for for inspiration for your next WordPress personal website? Check out our list of 10 Clean & Minimalist WordPress Themes
Some good hosting providers are:
Wix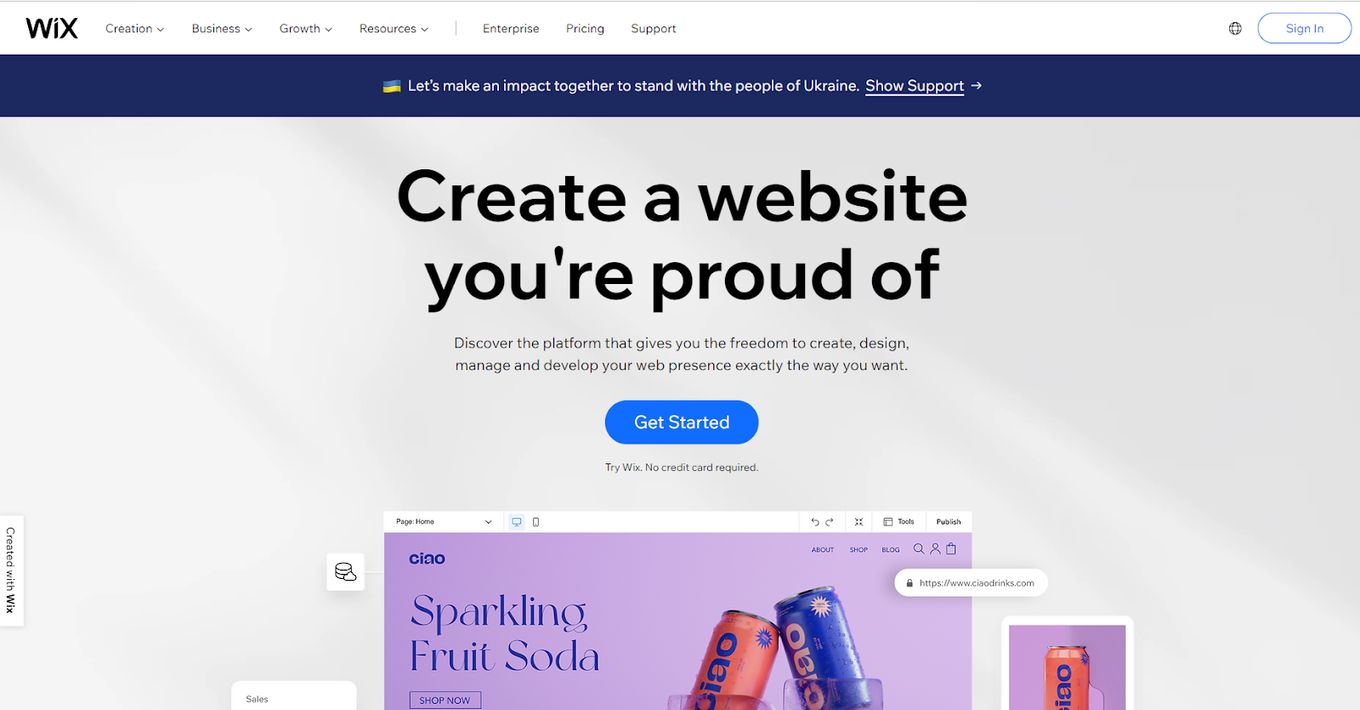 Wix's intuitive technology allows you the ability to create your personal website in minutes using their wide array of drag-and-drop templates.
Squarespace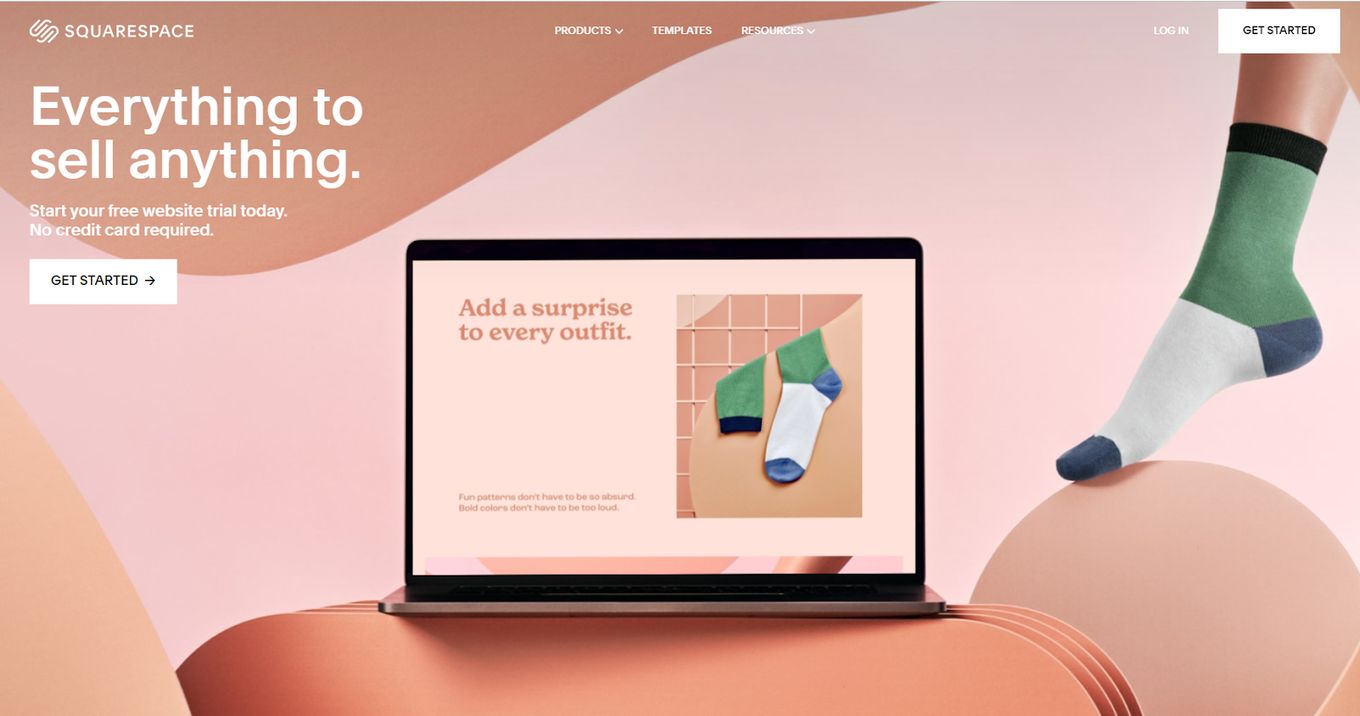 As with Wix, Squarespace allows you the ability to create personal websites using a variety of industry-leading templates, colors, and fonts that fit your brand. Just check these 20 Beautiful Squarespace Website Examples and you will see how powerful could be this builder.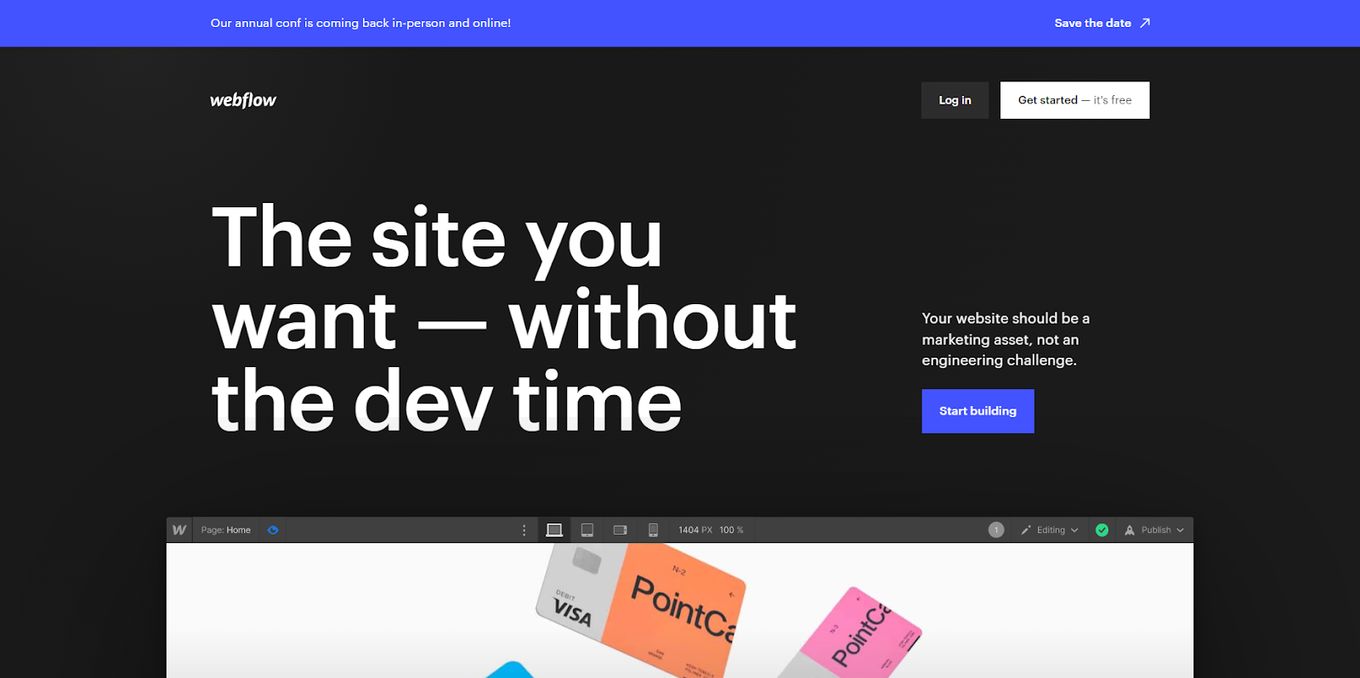 At Webflow simplicity is an asset. So if you want the ability to start creating personal websites using simple steps without being forced into a set layout or design then Webflow may be for you. Plus you can start for free before making the leap to pay.
Learn more about webflow or start by creating your account.
4. Create Your Personal Website
Now that you've got a vision, name, and address, it's time to build the actual house (your personal website). This is where you will delete the dummy continent that came with your selected template and bring your vision to life.
Everything on your website, the colors, features, and fonts you select should be a true reflection of you and your personal brand. You want the goal of your website that you came up with in the first step to be evident in every element you include. So, be intentional with your choices.
How Much Does It Cost to Set up a Website?
Now that you know how to create a personal website, you might be wondering how much it costs. Well, the cost of creating personal websites will be entirely dependent on the options which you opt to use and your specific needs. The table below should provide you with a general overview.
Required to Create a Website
Average Cost
Domain Name
$10 - $20 annually

Some website builders and hosting providers may offer you a free domain name for your first year as a bonus for using their services. So, be sure to do your research ahead of making a purchase.

Hosting Provider

(If not using a Website builder directly)

$1.99 - $300/month based on your specific needs
Website Builders
$6 - $70/month depending on the provider and your needs. A few of the most popular ones are

Wix - $13+/month

Webflow - Free to start

Squarespace - $12+/month

Premium Templates
$20 - $300

There are also tons of free personal website templates available across the internet. Many, however, require you to credit the creators in the footer of the website.

Content for Website
$0 - Thousands or More

The Content featured on your website can make or break your brand. If you are confident in your own writing ability and have the time needed to invest in research and proper SEO then you can achieve this for free.

If not quality content writers can be found on a majority of freelance platforms for anywhere from $0.03 to $1 per word.
How To Create a Personal Website for Free?
To create a personal website for free you will need to find a free website builder such as Wix free builder, website.com, Weebly, Blogger, etc. This does come with a few caveats, however. Many of these free builders prominently company branding and ads on your website and domain name that oftentimes cannot be removed without payment.
Should You Consider Creating a Personal Website?
Yes, everyone can benefit from creating personal websites. In the digital world in which we live, creating a personal website not only gives you credibility but allows you to control the image, narrative, and vision of yourself as a brand.
A personal website can help you stand out among the crowd for that new job you've been trying to get by building a resume website. It can prove to that potential client that you possess the skills needed to help him achieve a successful project by building a portfolio website. Or even get that product that you've slaved over in front of potential buyers through a promotional site.
There are far more pros than cons involved in creating personal websites. Plus you can always opt to start with a free personal website and then take the leap to a paid website once you are confident that it's the best move for you.
Related Articles
Join 2,000+ readers and learn something new every month!
Get notified about new blog posts, tips, tricks, fullPage.js news etc.
RSS feed