5 Top Logo Slider WordPress Plugins
Are you considering displaying logos on your WordPress website? A WordPress logo slider plugin can be a great way to showcase the logos of companies that you work with.
If you are already using a WordPress Slider Plugin, adding a logo carousel will definitely increment the value of your website.
In this article, we will explain why it is important to use a logo slider WordPress plugin and the benefits that generate. Then we will showcase 5 amazing logo sliders for your WordPress site, highlighting the main strength of each one.
Let's start!
Why use a Logo Slider on my WordPress site?
The goal of a logo slider is to tell the user that they can trust you because look at all these companies that already knowingly work with us, so join the crew.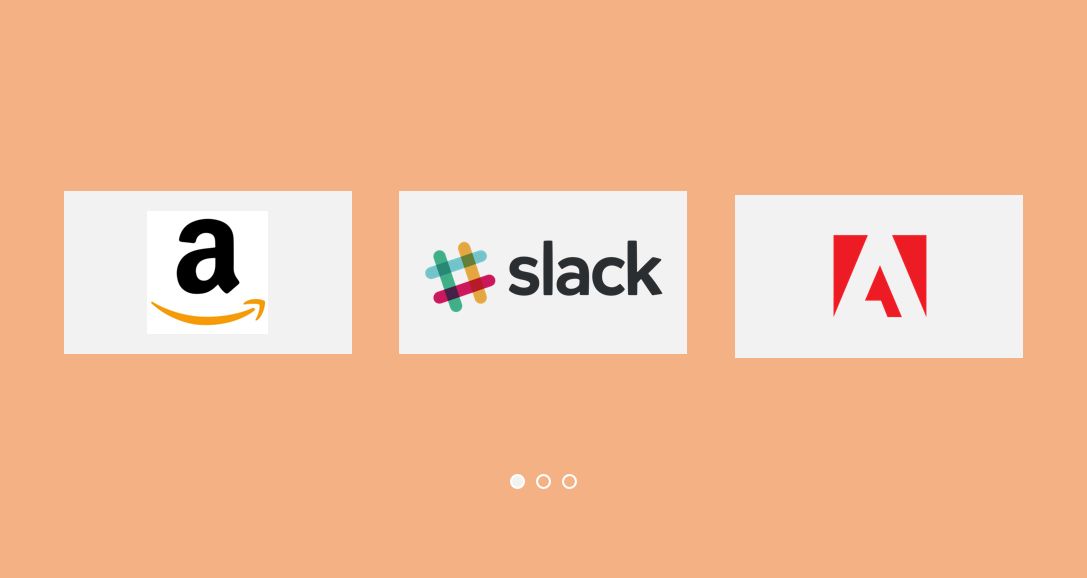 A logo slider inspires trust and credibility. It is a way of saying to your visitors: "trust me as these other companies did". Its goal is similar to the purpose of a Testimonial WordPress Slider. However, it is more visual as it includes less information.
If you are wondering using using a logo slider is a good idea or not, check out these best practises for carousels in web design.
Benefits Of A WordPress Logo Slider
Automatic Scroll: Allow many logos to automatically be auto-played and keep displaying multiple logos in one area.
Responsive Design: Logos can be shown in an infinitely responsive layout, as they can be slid into view.
No Limit: A logo slider WordPress plugin can be used to display 10 logos or even 200, it doesn't matter when you use a slider, they are easy to grow with.
Global Options: A WordPress logo slider plugin can give you global control over many settings like color, auto-play, layout, etc.
5 Amazing Logo Slider WordPress Plugins
Let's jump into some amazing WordPress logo slider plugins that you can use on your own website. We've picked out the best plugins to use based on features and ease of use.

Price: starts at $30
The GS WordPress Logo Slider plugin is a quick and easy solution to showcase your logos. This plugin is focused on super fast loading times, being easy to customize and suitable for all browsers/devices.
It has a fully responsive design and step-by-step documentation with videos to help you. It is the perfect logo carousel if you are using a clean or minimalist WordPress theme.
You can take advantage of the 24 different themes, tooltip options and it is Gutenberg Block ready.

Price: starts at $11
This great logo slider WordPress plugin is fully responsive, comes with multiple different layouts (grid and carousel), and allows you to set a custom logo order.
It works with multiple languages, a drag and drop layout builder, tooltip options, and shortcode support - easy to work with and use in HTML.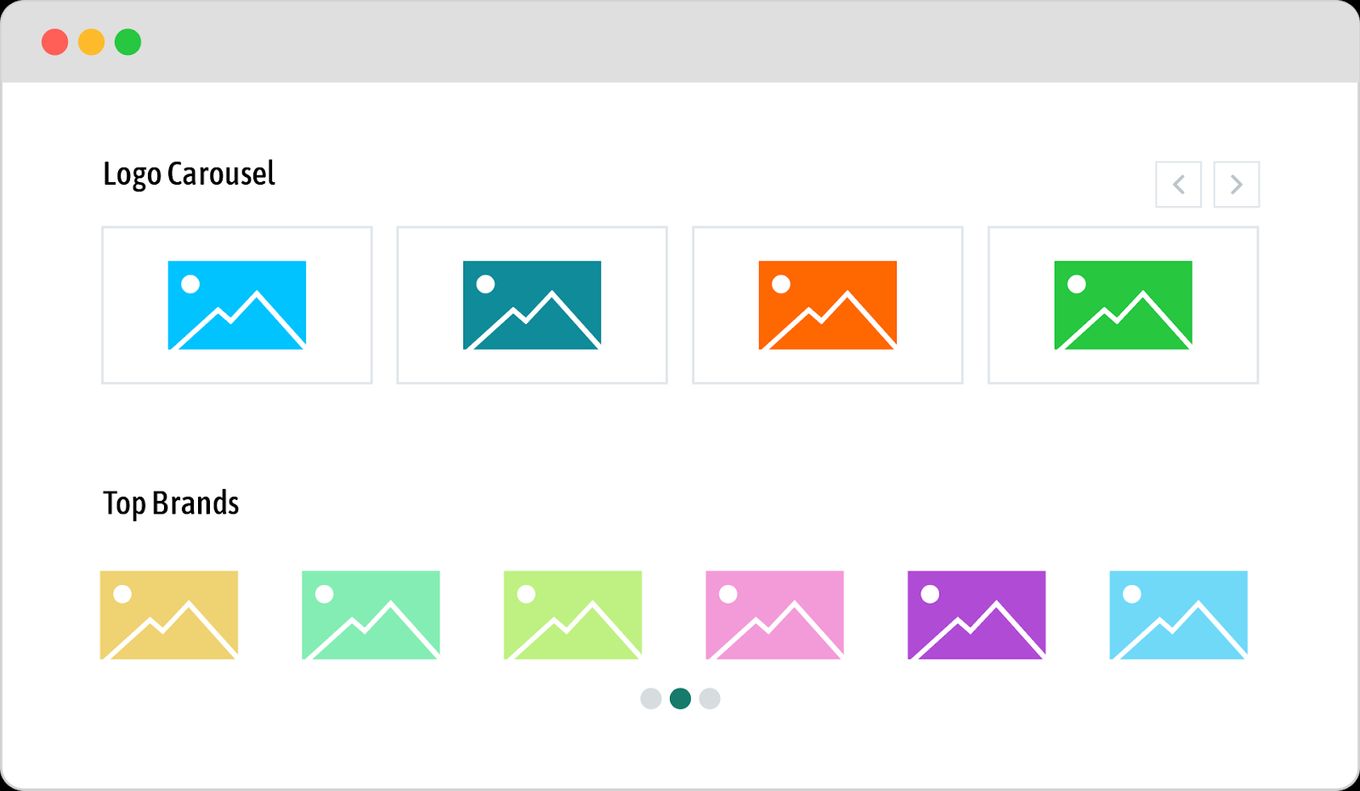 Price: starts at $29
If you are after a robust and high premium logo slider WordPress plugin, this one's for you. It comes with all the standard features like being fully responsive, mobile-friendly, and infinite logo looping.
It also includes other more advanced features like auto-play, logo section titles, pagination speed control, and a preloader feature.
It has over 20,000+ active installs and is very reliable and is 100% SEO friendly.
Price: starts at $23
Here we have a lovely WordPress logo slider plugin with 6 built-in themes, 100% responsive design, and mobile-ready.
It has shortcodes and can display an unlimited number of logos. You can use pagination with this plugin and it has its own auto-play features.
Other great features include ajax support for background loading, logo filters to display by category, logo ID or randomly, etc.

Price: free
A simple and lightweight WordPress logo slider, this plugin is easy to work with and uses a responsive carousel that has many features.
With over 10,000+ installs, you know you can rely on this plugin long-term. It has options for a custom logo order, brand description, and multiple instances on a single page.
Wrapping Up
All the logo slider WordPress plugins here have been picked with quality in mind. They all have great support for mobile devices and they have great features to suit most people. It just depends on how much you are willing to spend and what features you require.
Some themes are more basic than others but you can easily edit them and add your own CSS or go with a plugin that comes with built-in themes. Some of the plugins here have multiple themes to choose from.
Just remember to always ask permission to use logos from other companies. Otherwise, it will just make your brand look bad and ruin your own reputation. There is nothing wrong with showing off who uses your website but make sure you have the right to do so.
Definitely, using WordPress plugins to improve your site is a good idea. In fact, if you are into sliders, there is another WordPress Slider plugin that you may be interested in fullPage.js.
FullPage.js is a JavaScript library that you can use to create impressive full-screen websites. With its many extensions, you can surely build something unique. It is available for Gutenberg and Elementor editors and soon for Divi!
You can create fantastic full-screen experiences for your users and they will surely be blown away by how smooth the animations are, with no sluggish responses or annoying animations. Check it out!
Related Articles

About the author:
Luke Embrey is a full-stack developer, BSc in Computer Science and based in the UK.
You can find out more about him at https://lukeembrey.com/
Join 2,000+ readers and learn something new every month!
Get notified about new blog posts, tips, tricks, fullPage.js news etc.
RSS feed