9+ Microsoft Conferences You Can't Miss [2022]
For the past couple of years, most Microsoft events and conferences either got canceled or shifted online due to the global pandemic.
Although online conferences were helpful for the events to stay relevant and were an effective option for many, we, along with some industry experts, believe that Microsoft in-person events and conferences are always more beneficial.
They ensure hands-on testing of new technologies, better networking opportunities and experiences, and significantly, face-to-face communication is still the most effective way to establish strong business relationships and partnerships.
With everything back on track, Microsoft conferences are returning in force with the conventional in-person formats. In this article, we've incorporated the top 10 Microsoft conferences you shouldn't miss in 2022.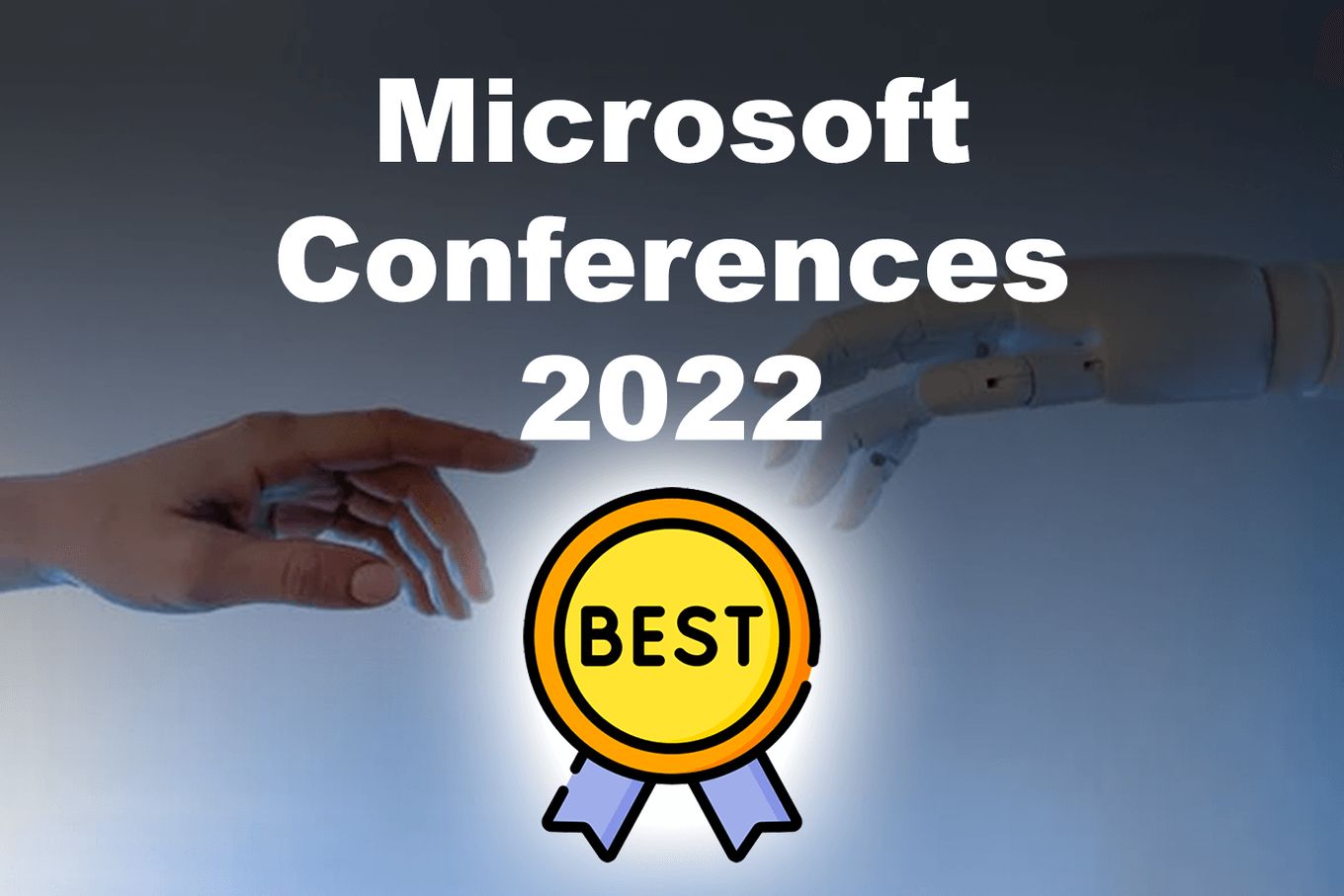 What Is A Microsoft Conference?
A Microsoft conference is an event that empowers the growth of professionals by focusing on Microsoft technologies. It enables you to learn from experts, extend your expertise, and build a business community with other IT professionals, developers, educators, students, partners, and business leaders like you.
The Microsoft hiring events allow you to meet your community of researchers, gain knowledge and expertise on exciting research topics and expand your professional network. From hands-on workshops to high-level innovations, Microsoft conferences bring something for everyone.
It's more likely that you're already familiar with and have attended conferences in collaboration with Microsoft, but do you know that there are events or conferences dedicated solely to Microsoft? In this comprehensive guide, we'll share insights into the ten most amazing Microsoft conferences that will happen in 2022.
10 Microsoft Conferences in 2022

Date: August 14, 2022–August 18, 2022
Venue: Washington DC, USA
Time: Eastern Daylight Time (UTC -4)
Price: Yet To Be Disclosed
Microsoft takes pride in sponsoring the 28th ACM SIGKDD Conference, which will discuss matters related to Knowledge Discovery and Data Mining. If you're a practitioner from industry, academia, and government or a data mining researcher, this premier international forum is for you.
The annual ACM SIGKDD conference will allow you to share research results, innovative ideas, and experiences. The ADS Invited Speaker of the event - Bruce Zhang, will share in-depth insights and his personal experiences related to this niche.
Why You Must Attend:
Vast networking opportunities with other data mining researchers and practitioners.
Get the chance to share your ideas, research results, and personal experiences.
Learn everything about Knowledge Discovery and Data Mining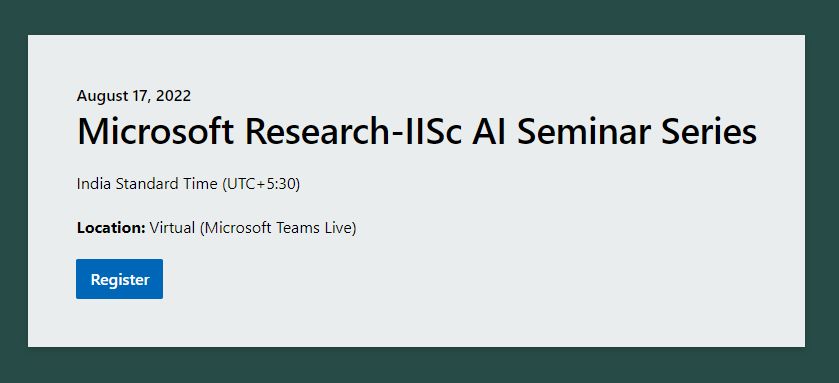 Date: August 17, 2022
Venue: Virtual (Microsoft Teams Live)
Time: India Standard Time (UTC+5:30)
Price: Yet To Be Disclosed
The Microsoft Research - Indian Institute of Science (IISc) AI Seminar Series focuses on organizing broadly accessible talks on state-of-the-art AI research. The seminar series will introduce speakers who are industry leaders. This seminar will unfold facts and experiences related to various topics at the AI's research borderline.
You'll learn about AI's theoretical foundations, societal impact, applications, deep learning, NLP, cognitive science, and more. This seminar is for everyone, from industrial and academic researchers to students. The best part is that you get access to all workshops in the series with one-time registration, making it simpler and more convenient to attend the sessions that best fit your schedule.
Why You Must Attend:
The seminar features an extended Q&A session that allows you to interact with the speaker via moderators.
The seminar inspires creativity and promotes collaboration in the Indian AI research ecosystem.
Learn and gain knowledge on a wide range of topics at the research frontier of AI.
Get to connect and network with other academic and industrial researchers.
A flexible schedule and virtual session allow you to attend the seminar easily and conveniently.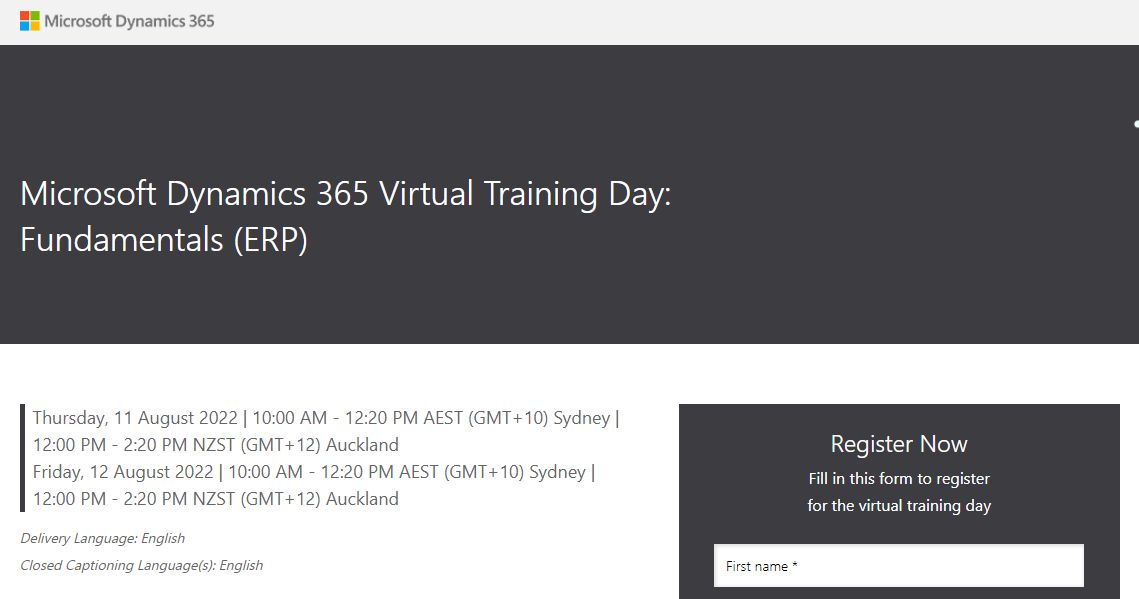 Date: August 11, 2022 - August 12, 2022
Venue: Virtual
Time: 10:00 AM - 12:20 PM AEST (GMT+10) Sydney | 12:00 PM - 2:20 PM NZST (GMT+12) Auckland
Price: Yet To Be Disclosed
Microsoft Theater events present the Microsoft Dynamic 365 Virtual Training Day to let you explore how to integrate and manage financials, operations, manufacturing, commerce, supply chains, and human resources.
This event is designed for IT professionals, administrators, IT decision makers, Business analysts, maintenance technicians, supply chain planners, and managers. This is a benefit for people having relevant working experience or general knowledge of the IT environment.
Why You Must Attend:
Learn how Dynamics 365 finance, commerce, and human resources work integrated and offer streamlined planning resource optimization.
Explore Dynamics 365 Supply Chain Management to learn how to digitize and maximize your supply chain.
Gain knowledge, skills, and expertise to prepare and ace the Microsoft Dynamics 365 Fundamentals certification exam.
Explore the depths of Dynamics 365 Project Operations to learn and understand project execution and invoicing.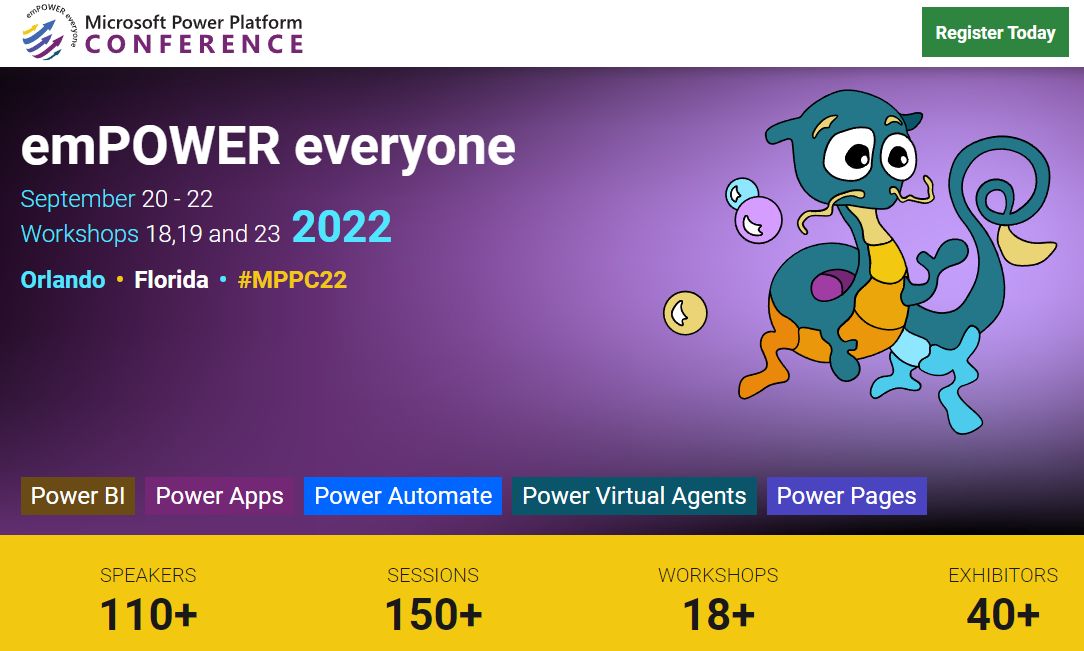 Date: September 20, 2022 - September 22, 2022
Venue: Orlando, Florida
Time: Yet To Be Disclosed
Price: Yet To Be Disclosed
The first ever annual Microsoft Platform Conference in 2022 is sponsored by Microsoft and produced by Power Platform Conf. This will be one of the most exciting Microsoft in-person events to be held on September 20-22 in Orlando, Florida.
The excellent panel of speakers will share their insights and experiences on how to boost and transform your business landscape with Power Platform. Amid the Microsoft Theater's upcoming events, this one-of-a-kind conference is dedicated to the Power Platform products of Microsoft like Power Automate, Power Apps, Power Pages, Power BI, and Power Virtual Agents.
Why You Must Attend:
Get innovative and new ideas on utilizing the Power Platform tools more beneficially.
Understand how your fellow peers are leveraging and making the most out of Power Platform.
Get the chance to meet and connect with new #PowerAddicts just like you!
Learn everything about all the Microsoft Power Platform products available on the platform.
Provide your organization's edge to ensure a more exciting and productive work environment.
Enjoy the live Q&A session and ask any queries to the product experts.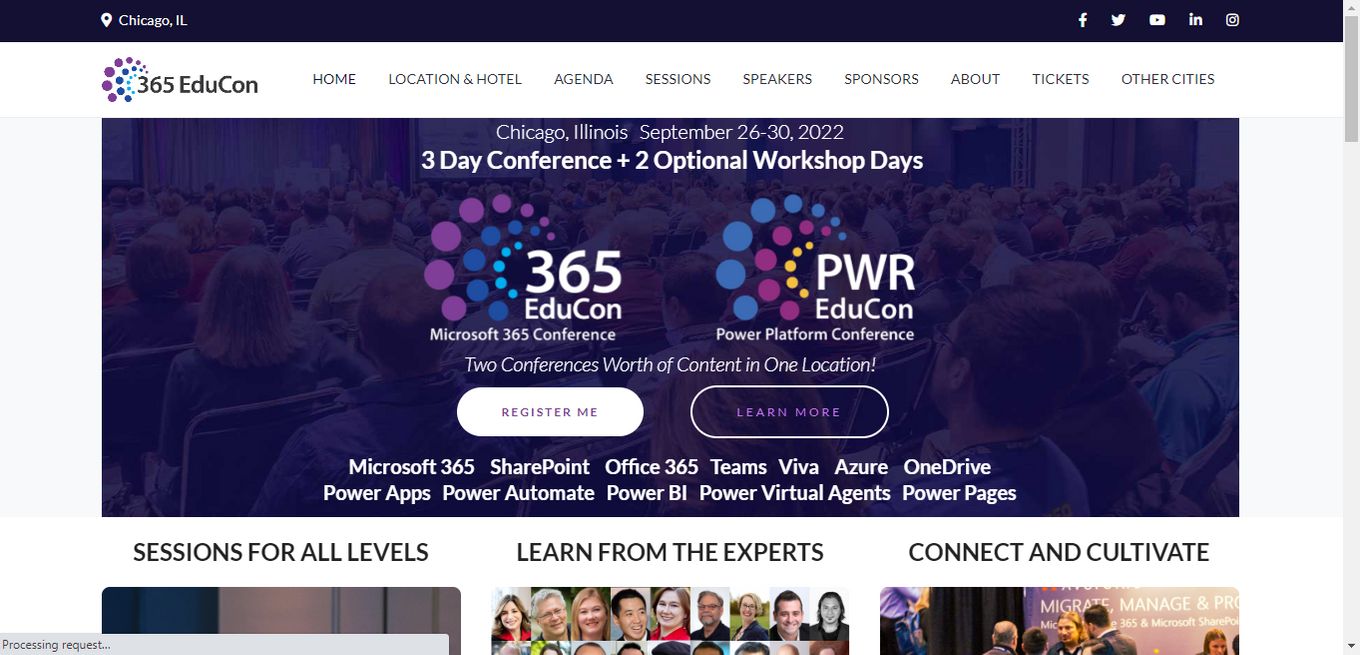 Date: September 26, 2022 - September 30, 2022
Venue: Chicago, Illinois
Time: Yet To Be Disclosed
Price: Yet To Be Disclosed
Microsoft 365 EduCon is presented to you by SPFest. This is one of the much-awaited Microsoft Theater events that lets you connect with the world's leading experts in SharePoint, Microsoft 365, Azure, Power Platform, Microsoft Teams, and Office 365.
Whether you're an experienced power user, developer or admin, or someone new to the technologies, the 365 EduCon comes with content explicitly designed to fit your area of interest and experience level. During the workshops and sessions, you get lessons and insights from the Microsoft MVPs, Microsoft Certified Trainers, Microsoft engineers, and Microsoft Regional Directors.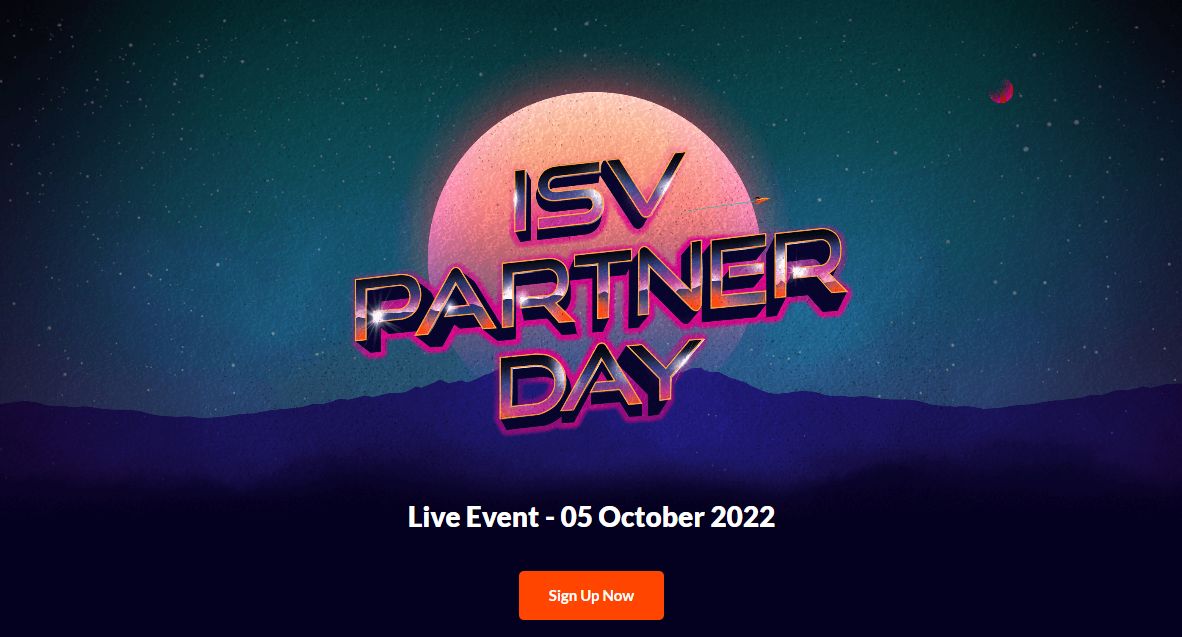 Date: Wednesday 5 October 2022
Venue: Microsoft Campus, Thames Valley Park, Reading, UK
Time: 8:30 am – 4:30 pm
Price: Yet To Be Disclosed
Microsoft invites you all to join its newly refurbished office in Reading. This amazing location gives you an exceptional opportunity to network with experienced Microsoft speakers and some other representatives from some of the most qualified in-demand partners.
Why You Must Attend:
ISV Partner Day is the only Microsoft-focused UK tech event designed for SaaS providers, ISVs, and application developers. Hopefully, you're all set to meet an amazing line-up of Microsoft speakers covering topics like:
Adopting the Azure well-architected framework
Leverage the power of data with Azure
Microsoft Teams Integration & Application Development
Microsoft Business Intelligence, Reporting & Data Analysis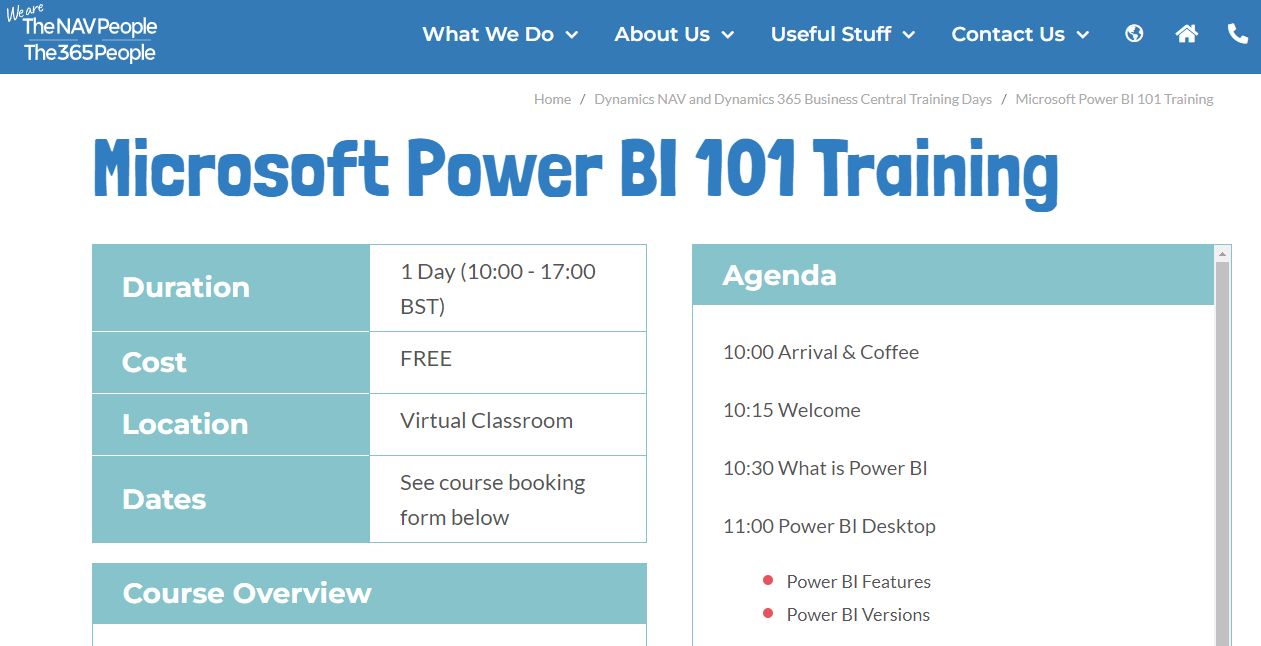 Date: August 2022 - November 2022
Venue: Virtual Classroom
Time: 10:00 hrs - 17:00 hrs
Price: Free
This Microsoft event enables you to learn the basics of Power BI. You can start with one of Microsoft's consultants using Dynamics 365 Business Central and Dynamics NAV data.
In this event, you cover the primary features of Power BI, including data modeling, visualizations, report design, and more.
You will even learn how to post your report to PowerBI.com. You can attend this free training course, but to ensure availability to everyone - they had to apply a limit of two people per course per company.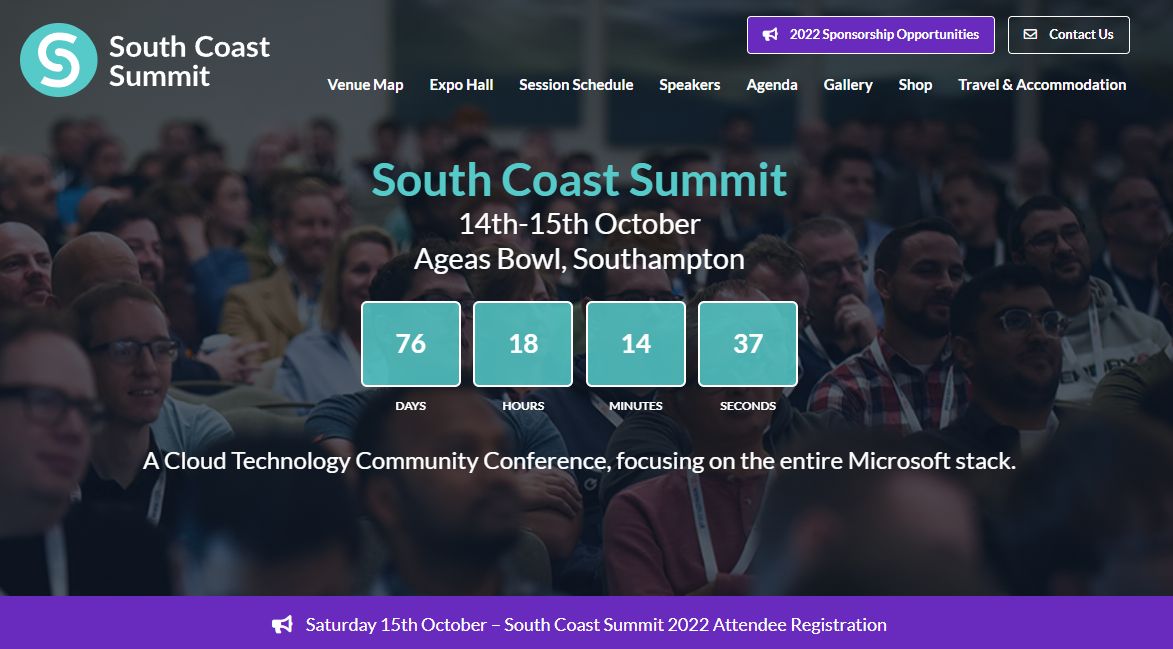 Date: 14th-15th October, 2022
Venue: Ageas Bowl, Southampton
Time: Yet To Be Disclosed
Price: Yet To Be Disclosed
This community conference was one of the largest in 2021, and it's back in 2022, focusing on Microsoft products and services of the year. This is a two-day event for professionals working or using Microsoft technology.
The conference focuses on the three founding pillars of the Microsoft platform: Azure, Modern Workplace, and Business Applications. Admission includes breakfast, tea, lunch, and coffee.
Why You Must Attend:
Great opportunity for a developer, technical expert, or solution implementer to resolve their Microsoft technology questions.
Get cutting-edge training at Session Tracks and Workshops across multiple Microsoft platforms.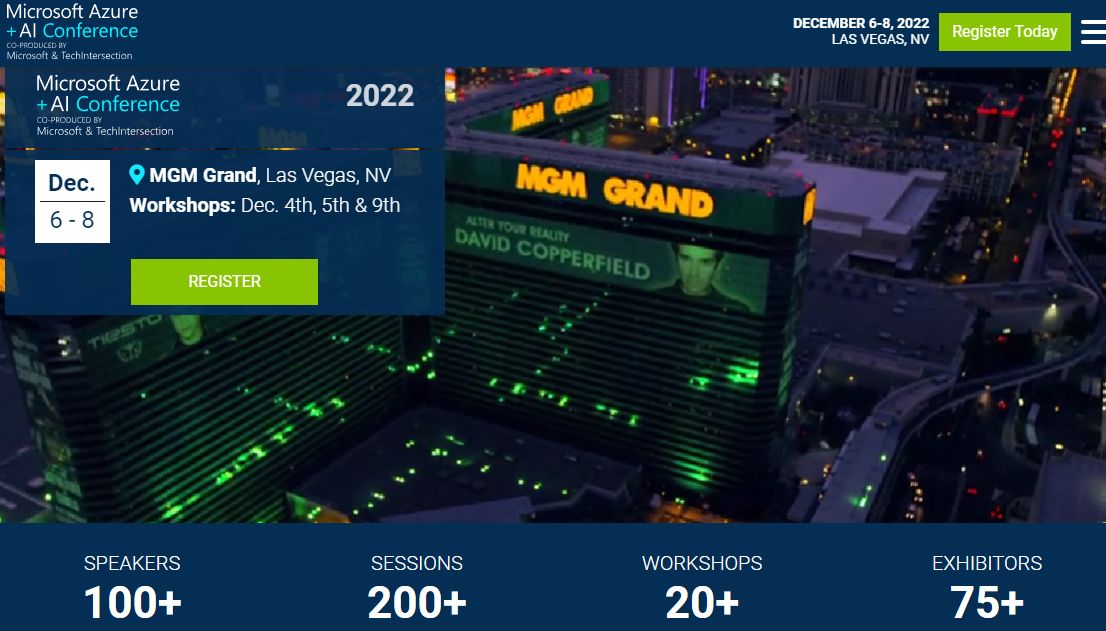 Date: 06-08th December, 2022
Venue: MGM Grand, Las Vegas, USA
Time: 09:00 AM-06:00 PM (expected)
Price: Yet To Be Disclosed
The Microsoft Azure + AI conference at Las Vegas, Nevada, USA. The primary conference will commence on December 6-8, 2022.
On 4th-5th December, you can attend the pre-conference workshops. This conference will focus on assisting all types of data scientists and developers to come up with advanced solutions that leverage the Microsoft AI platform and Microsoft Azure.
Why You Must Attend:
Attend this program as it will cover the following topics:
Modern cloud applications, DevOps, containers, cloud migration, messaging, microservices, security.
Data and AI topics like deep learning, machine learning, agents and bots, reinforcement learning, and IoT. Advanced analytics and data pipelines.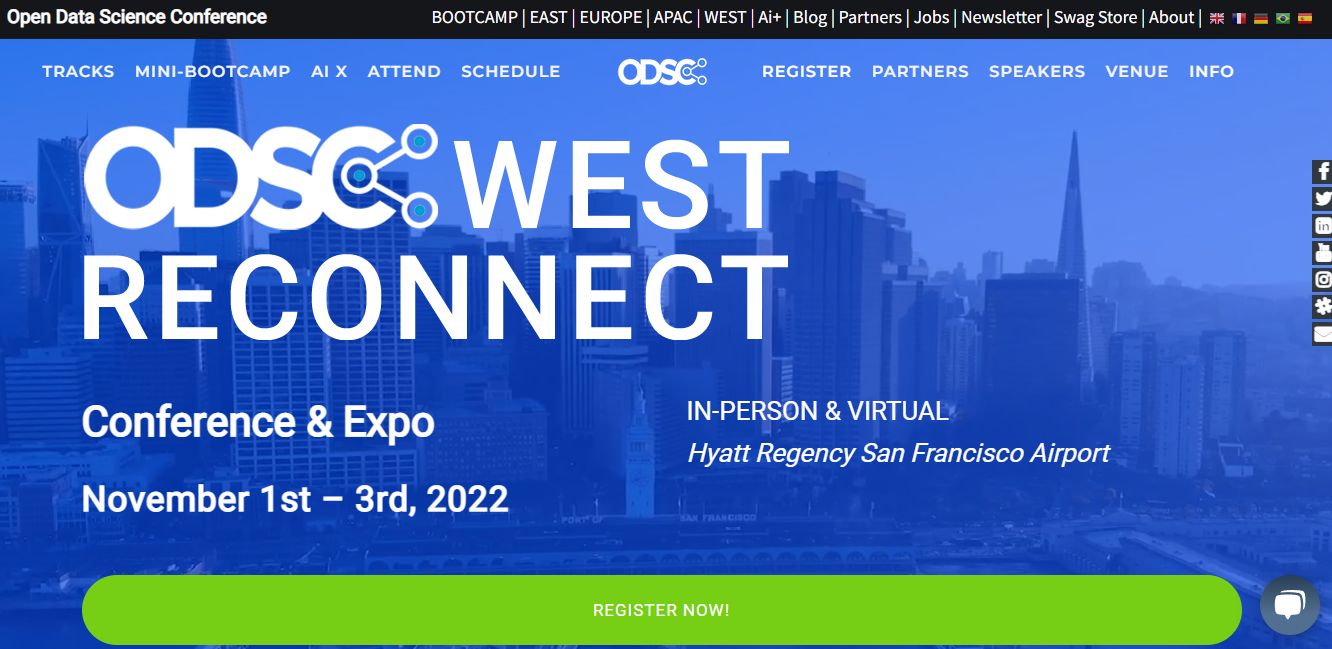 Date: 01-03rd November, 2022
Venue: Hyatt Regency, San Fransisco (In-Person, Virtual)
Time: 09:00 AM-06:00 PM (expected)
Price: Yet To Be Disclosed
ODSC West is an inclusive event to be held in San Fransisco from 01st November to 03rd November in 2022. This event will feature in-person sessions and digital experiences available to everyone.
Get all set for the hybrid ODSC West Microsoft Conference! Blending the immersive in-person event sessions and hands-on training with insightful and latest virtual ones - there's no doubt that this event will be a blast!
Why Must You Attend Microsoft Conferences In 2022?
You must attend Microsoft conferences as they ensure indispensable exhibition to the utilization and benefits of the most advanced and cutting edge Microsoft technologies, products, services, and platforms.
You'll uncover the various tracks of Microsoft, learn its new introductions, and determine how you can get the most out of them. For every conference or event, there are specified reasons to attend them. We've already listed the reasons why you must attend the conferences separately, so we hope you get all info there.
What Benefits Does Microsoft Theater Events Bring For You?
Microsoft Theater events bring the following benefits for you:
Access To Award Shows: American Music Awards (November), The Primetime Emmy Awards (September), and The ESPYs
Membership Benefits: VIP entrance, 3 VIP parking passes, private box, Microsoft Theater event presales, Bar and Concessions, and more.
How Should You Prepare For Microsoft Theater Upcoming Events?
To prepare for Microsoft Theater's upcoming events, do the following:
Speaker Research: For a similar experience, get some research done on the speakers beforehand.
Areas of Interest: Most of these conferences cover a vast number of programs and niche topics. So, keep a note of the one that fits your needs the most.
Welfare: Look for a hotel in the city where the conference will commence beforehand. Ensure you have all the resources you need for your stay.
Conclusion
While you must have heard about Microsoft or learned some of its applications and how to use its platforms, Microsoft constantly introduces new technologies, products, and services.
With the best Microsoft conferences, you get a cost-effective way to get the most out of the Microsoft leaders to learn from their expertise and experiences. So, register for your preferred conference now!
Related Articles:
Join 2,000+ readers and learn something new every month!
Get notified about new blog posts, tips, tricks, fullPage.js news etc.
RSS feed