5 Top Node.js Conferences in 2022 [You Must Attend]
Node.js is one of the best and most preferred JavaScript frameworks.
Attending Node conferences is crucial if you want to stay ahead of the curve in the most preferred programming language' ecosystem, where the language and community are expanding faster than you can say, Hindenburg!
And that's why in this article we'll provide a list of what we consider to be the Best conferences and events for Node.js in 2022.
What Is A Node.js Conference?
A node js conference is one where software engineers, programmers, developers, software architects, and computer scientists are exposed to new and exciting ways that JavaScript, through the node js framework, can and has been benefiting the software world.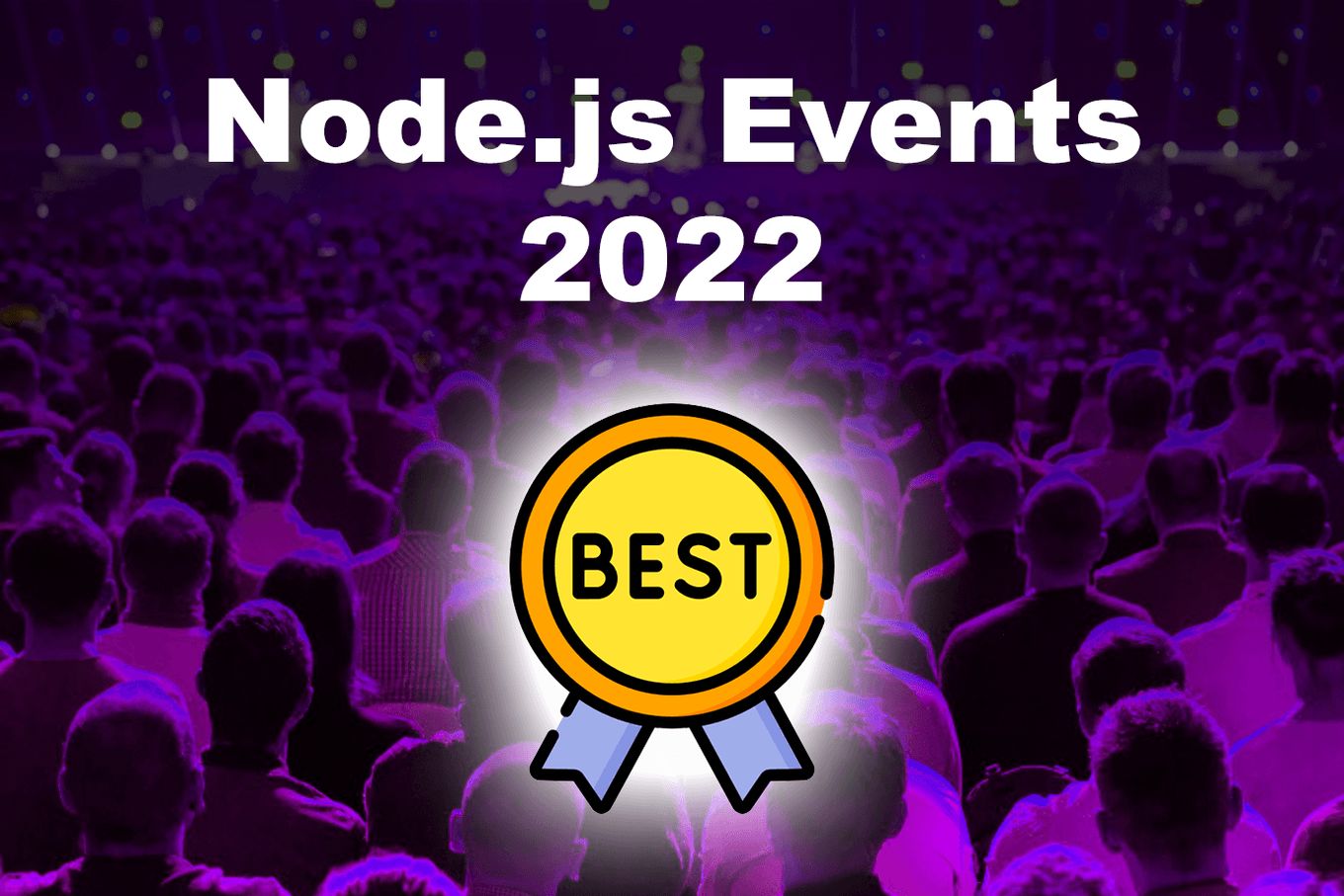 You are probably more familiar with and have been attending the best JavaScript conferences but did you know there are conferences dedicated solely or majorly to Node js?
In this article, we'll go over 5 of the most exciting node js conferences that will be happening soon this 2022.
5 Best Node Conferences 2022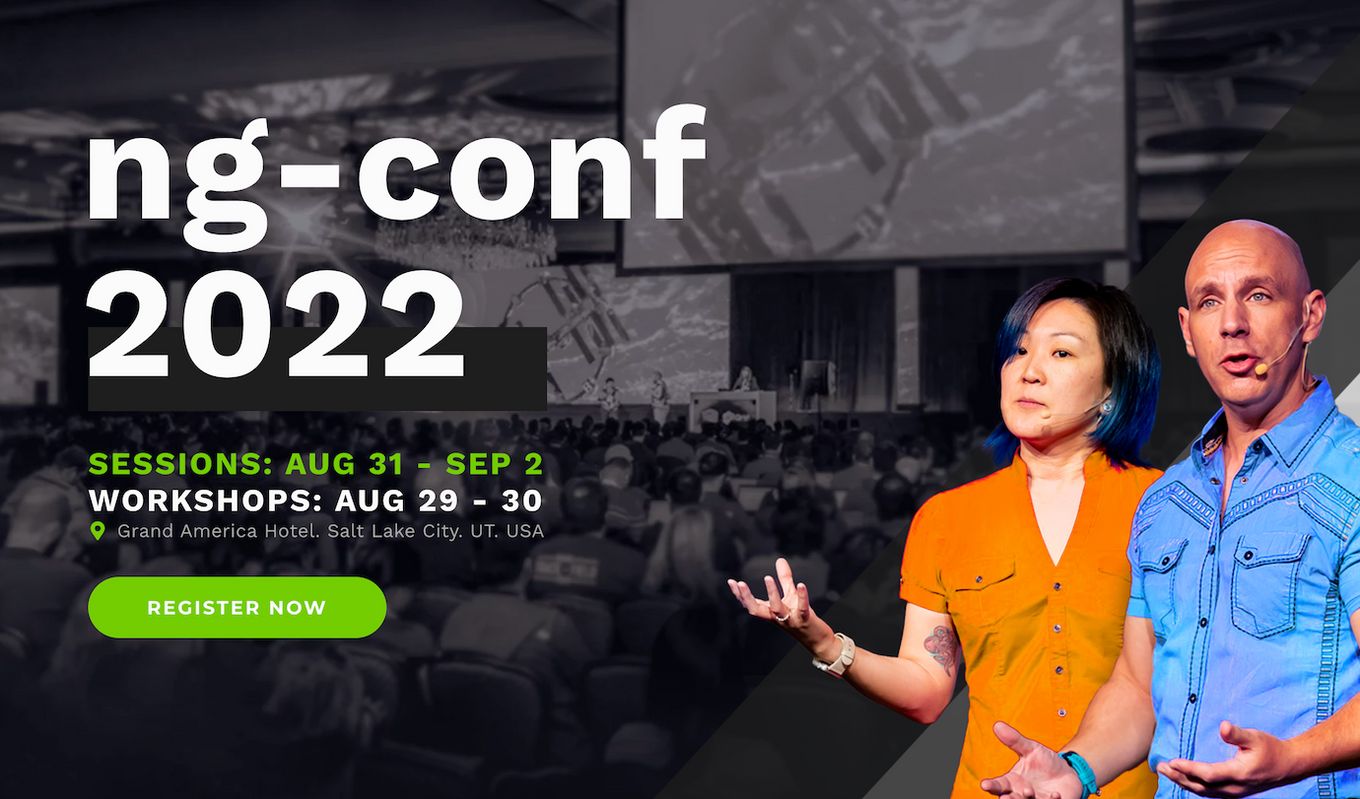 Date: Sessions: Aug 31th - Sep 2nd, 2022. Workshops: Aug 29th - 30th, 2022
Venue: Grand America Hotel. Salt Lake City. UT. USA
Price: $499-$1499
Sponsored by over 20 tech bigwigs like Cisco, Microsoft, Crunchbase, Netlify, and Ionic, ng-conf node conferences are big deals in the world of software engineering.
Happening in Salt Lake City, the conference will consist of a 2-day in-person-only workshop followed by a 3-day string of sessions with in-person and virtual attendance options.
Why You Should Attend
Every developer attending the ng-conf will be robustly taught and educated through sessions on the newest iterations of node js, Angular, and associated technologies, which are essential to be abreast of to stay current.
Not to mention the fun! There will be gaming stands, VR, choreography, good food, and even comic educational dramas.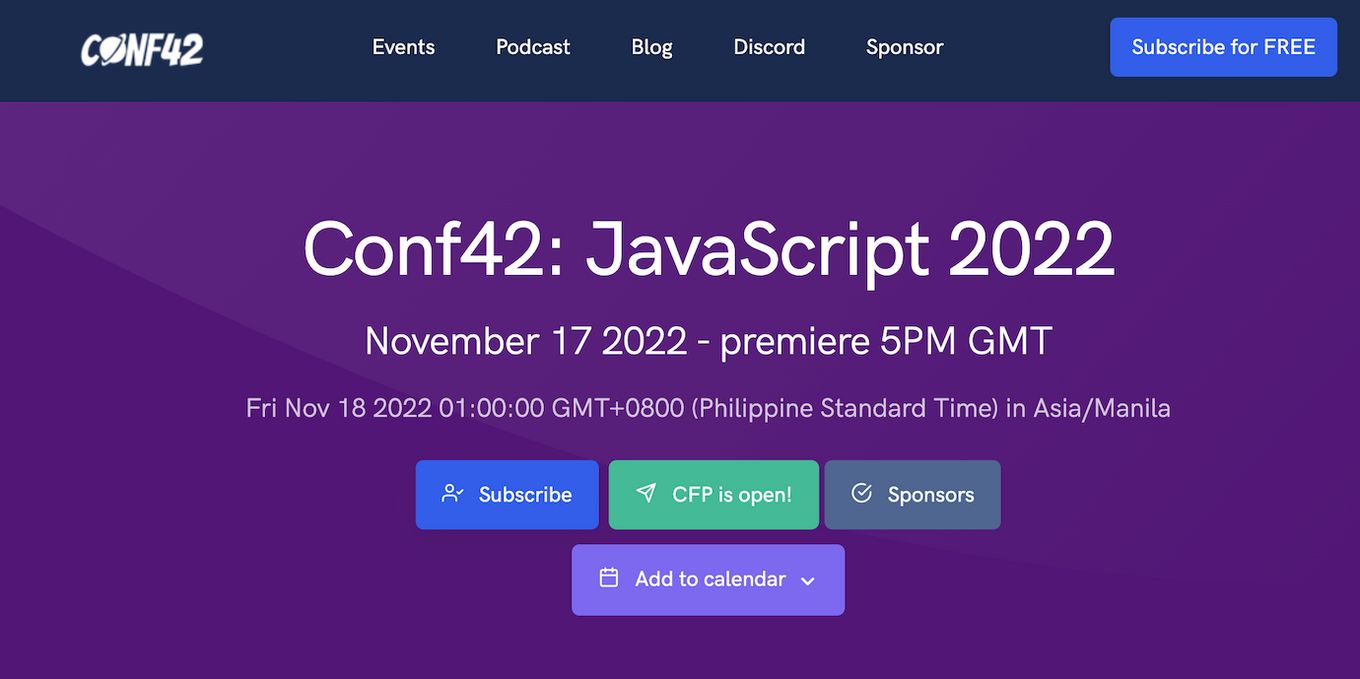 Date: November 17th, 2022
Venue: Online
Price: Not Yet Disclosed
Picture yourself in a room with JavaScript enthusiasts from different backgrounds being brought together by their thirst for a programming language that is undoubtedly the most popular in the software sphere. That is what the online Conf42 JavaScript - Node js conference gives you.
Why You Should Attend
Insightful and educative presentations and lectures
Guests will get the opportunity to share ideas, interact socially, and contribute to presenting original content on cutting-edge JavaScript and node js tools and strategies.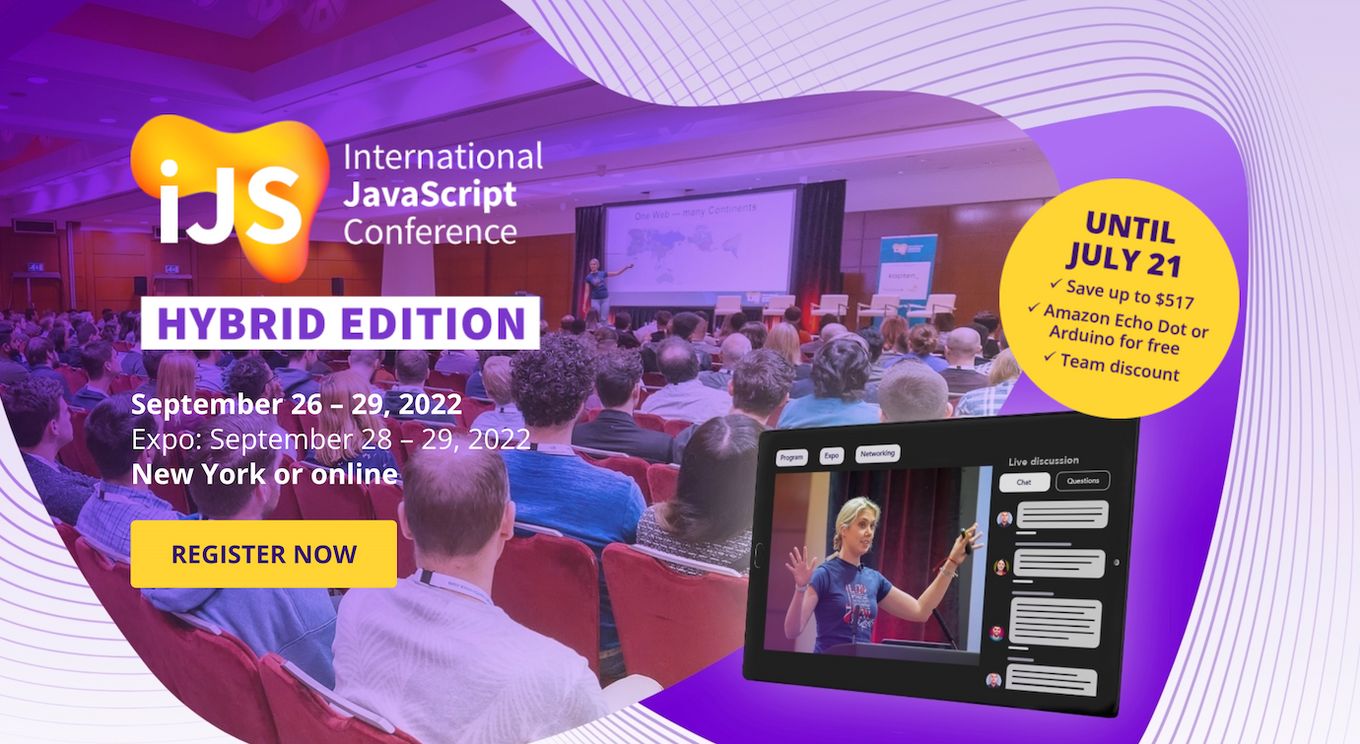 Date: Sept 26th-29th, 2022. Expo: Sept 28th-29th, 2022
Venue: Online and at 333 Adams Street, Brooklyn, New York 11201, USA
Price: $512-$1412
Here is one conference that can be termed a full-stack conference. Over 40 renowned specialists in the field of software engineering will provide exciting and valuable perspectives on JavaScript as we know it and its projection into the future.
Designed as a hybrid event, you can attend either in-person or virtually. Their website also provides an email template for informing your boss of your attendance intent, which is a precious resource.
Why You Should Attend
Featuring tracks like Angular, React, WebAssembly, Node js, and progressive web apps, attend for four full days of high-powered learning, networking, and live coding.

Experts from different fields of software engineering will be present affording a lot of opportunities for cross-industry networking and learning.
Date:October 3rd-5th, 2022
Venue: Online and at The Lyrath Estate, Kilkenny, Ireland
Price: €799
Arguably the largest Node.js event in Europe, nodeconf is a must-add to a list such as ours. As they celebrate their tenth anniversary, they have excited the software world by announcing that they will be returning to Ireland this year.
Why You Should Attend
Over the span of three days, participants will be treated to insightful and engaging lectures, presentations, and workshops on Node.js with just a perfect dose of relaxation and entertainment.

Great opportunity to network and reconnect with professionals and colleagues in the same locality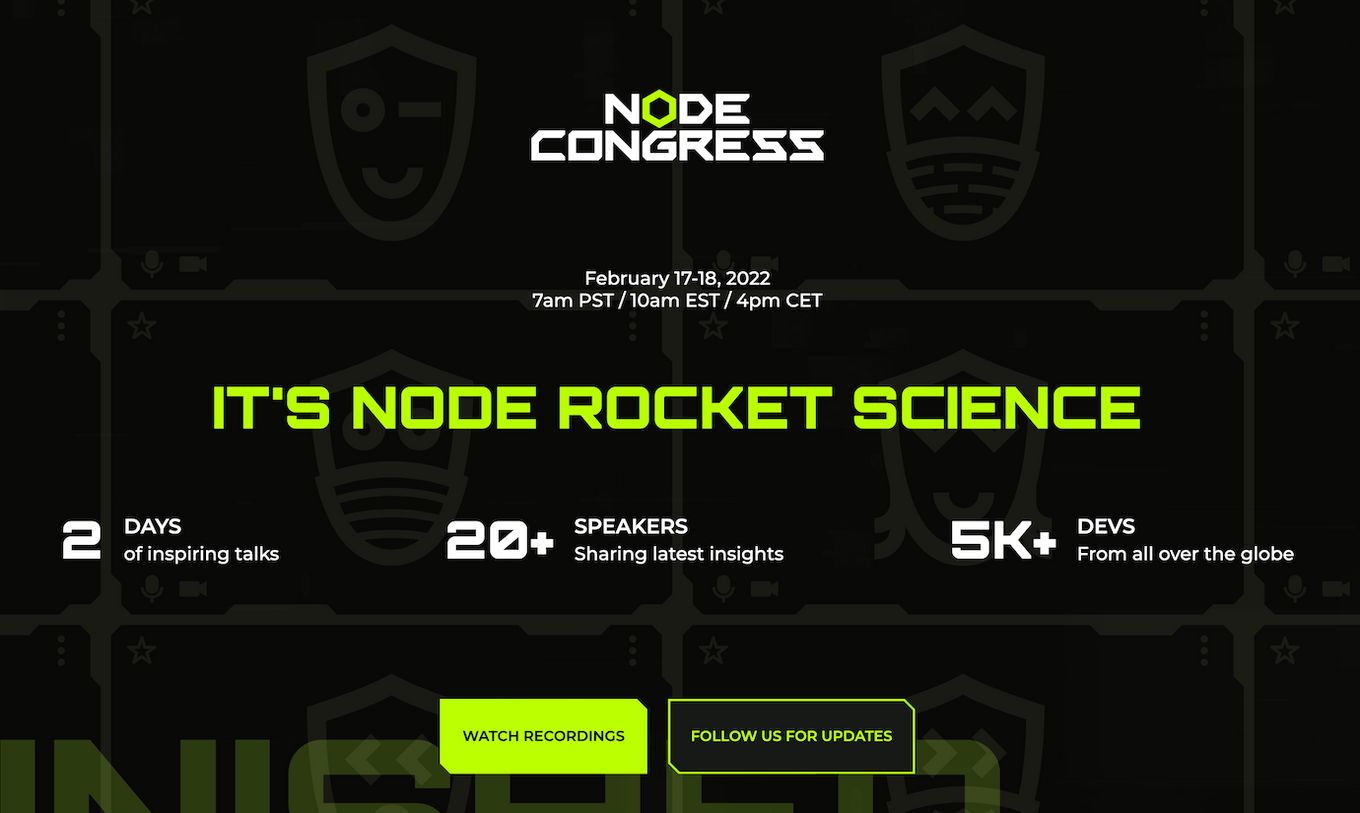 Date: February 17-18, 2022
Venue: Online
Price: 80€ for a full ticket.
Node Congress is one of the biggest Node virtual events online.
A two days event full of talks and workshops focused in Node, Deno, Serverless, and Edge-native Workers. It will all be about JavaScript on the back-end.
The event includes networking activities and challenges for those who want to get the vibe of a real conference.
Why You Should Attend
Great (and well-known) speakers such as Kent C.Dodds, and Jonathan Kuperman.

You'll have access to video chat rooms with the speakers, which is a great way to ask them direct questions and get in contact with people that otherwise would be almost impossible to reach.

Despite being an online event, there are workshops led by experts in the field.

You'll get the recordings of the event right after the event.
Which Node js Conferences Should You Attend?
I find it hard to ask you to leave out any because of the immense benefits (and fun) in store for you, but let's face it, some factors, including those listed below, will help you choose the best one for you.
Cost. You may need to purchase tickets to some of these conferences in order to attend. Make sure you can afford the conference registration fees.

Your interests. You should examine beforehand, if a conference's theme, speakers, and sessions meet your requirements and interests.

Location. These conferences are held in numerous cities throughout the world, even though some are becoming virtual or hybrid. Verify the conference's location and the cost implications of traveling there and lodging. To avoid unexpected costs, this is extremely helpful.

Testimonies from past editions. Checking for reviews and other people's experiences at the conference can be helpful when choosing which Node JS conference to attend. You can follow discussions on social media like Twitter, Discord, etc to seek out information that would have remained unknown if you relied on just the conference's website.

Timing. You should be sure of the dates the conference will be held and run it against your schedule to know if it is a good time (or not) to attend, even if all the above are in favor of your attendance.
How Should You Prepare For a Node js Conference in 2022?
Speaker Research. You should research some of the speakers beforehand for a more familiar experience.
Note Your Areas of Interest. Many of these conferences have programs and niche topics peculiar to them, so you might want to note those that resonate with you the most.
Welfare. Take care of matters like your accommodations in the city where the conference will be held beforehand and make sure you have with you enough resources to last you for the duration of your stay.
Clear Your Work Calendar. Seek permission to be away from your boss or clients for the duration of the conference prior to its beginning.
Be Networking Ready. Improve your networking abilities beforehand. You could make use of resources like articles, podcasts, and books.
What Should You Focus on While Being at The Conference?
Deliberate Participation. To expand your horizons, you should focus on internalizing and noting as much information as possible.
Proper Conduct. A conference is sort of a Mecca of your profession, and so, you should be of best conduct and avoid getting caught up in any scandals or untold behaviors. Your future interviewers or employers might be watching.
Networking and Relaxation. It would be best if you also used the opportunities available for relaxing and networking before returning to the rigors of work life.
Why Should You Attend Node js Conferences in 2022?
You should attend Node conferences because they provide invaluable exposure to the use of one of the most cutting-edge and possibly most widely used languages. You'll be able to understand the different tracks of JavaScript, discover new applications, and decide on your preferred framework.
Node.js conferences are the ideal venues for showcasing your research and sharing your knowledge and expertise if you're interested in doing so. Many of these conferences call for papers and applications before the event, and you will find many opportunities you can utilize.
Due to the diverse work backgrounds of participants and mentors, you also get ample chances to make new and valuable connections and do background research and findings on your dream workplaces in the event of a wish for a job change.
Node js Conferences 2022: A Worthwhile Investment
While you must have learned a lot about Node.js in a Bootcamp or college, new applications and dimensions are constantly being discovered. With node js conferences, you are afforded the chance to absorb the ideas and knowledge of the most creative people in the space.
The brightest minds in the node js and JavaScript worlds will gather at these conferences to discuss the present and future of this remarkable language, so it will be a priceless opportunity that you should utilize.
Furthermore, you will meet loads of people who share your passion for coding and everything geek at such conferences.
Related Articles
Join 2,000+ readers and learn something new every month!
Get notified about new blog posts, tips, tricks, fullPage.js news etc.
RSS feed