10 of the Best Startup Websites [For Inspiration]
Starting a business can be extremely rewarding and it is something more and more people are doing. Remote work enables numerous people to start a side project and work with others.
One majorly important task when beginning a new startup venture is the main website itself - Sometimes called a landing page website, used to attract new customers towards an action, known as a product or service.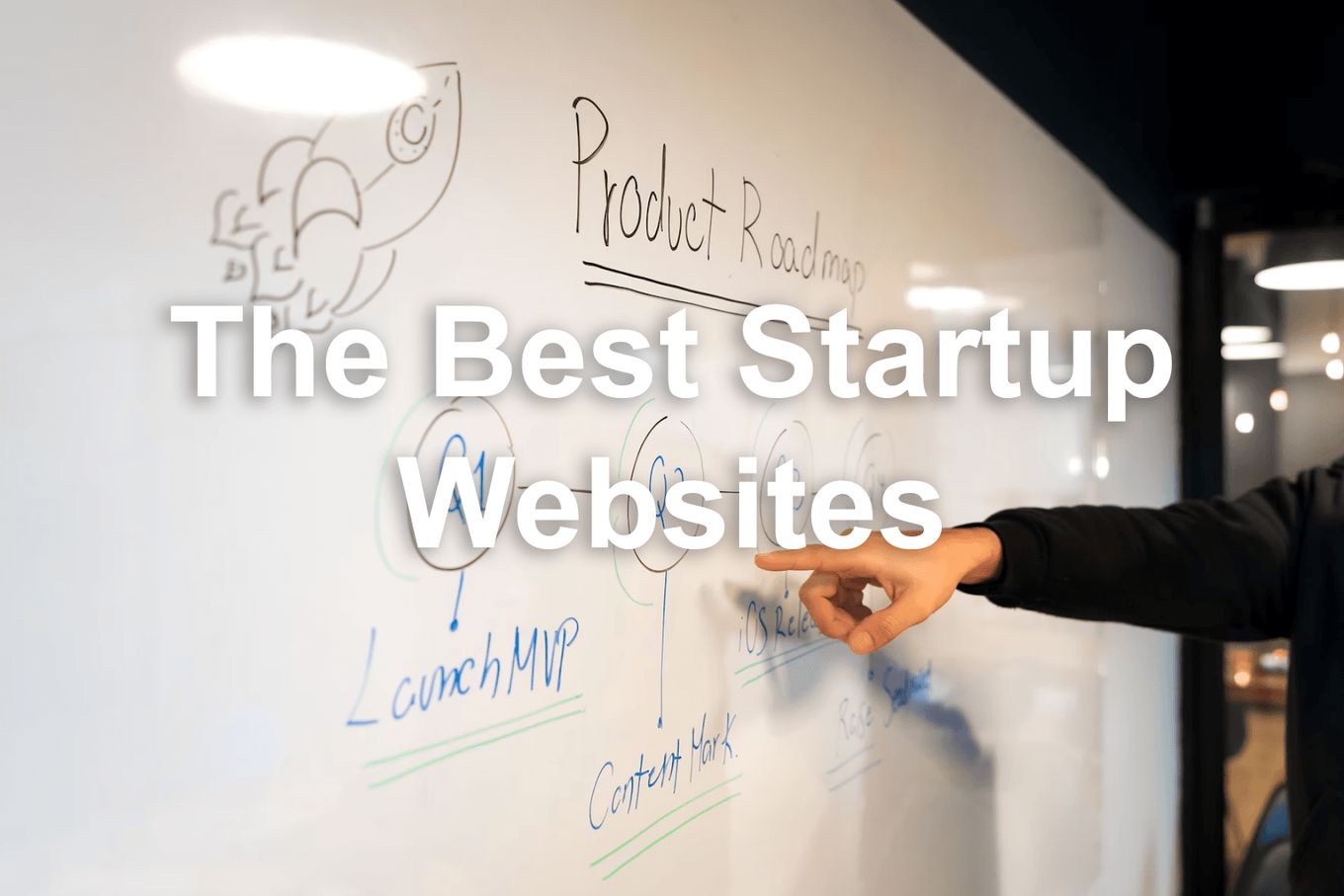 Even if your application is hosted separately, a lot of companies today are hosting their landing page or main website away from the actual web app itself. This is done so that it is easy to iterate and progress on the marketing website. People use WordPress, custom websites, and pre-built templates.
Whatever platform you choose, you will surely need some amazing inspiration and examples of successful startup websites. This article will help guide you in the right direction and inspire you with the best startup websites.
10 Best Startup Websites
There are a lot of ways to design and structure your startup website, maybe you are stuck with what kind of style to go with? Either way, these examples will show you what makes a good design and layout. Get inspired by the best startup websites!
The Fan Engagement design has beautiful animations and makes use of vertical and horizontal scrolling "sections" - It's actually quite a unique experience and makes the navigation fan, fluid and unique.
It's definitely a design that grabs the user's attention and drives us through the content in a super simple and effective way.
Ideal for story-telling, landing pages and startups with beautiful and large visuals. If you want and orignal website your visitors will remember, a design of this kind will for sure be good for that.
By the way, this website uses fullPage.js to create the full-screen snap effect. Its an extremely easy to use component so check it out if you want a page with this effect.
This startup website is a fantastic example of a one-page website design - It hosts everything on a single page, has no additional loading times and everything is easy to scroll to.
Upon scrolling, lots of colors and animation changes take place, creating an appealing visual experience for the user. Keeping visitors engaged with the content through the use of interactive design.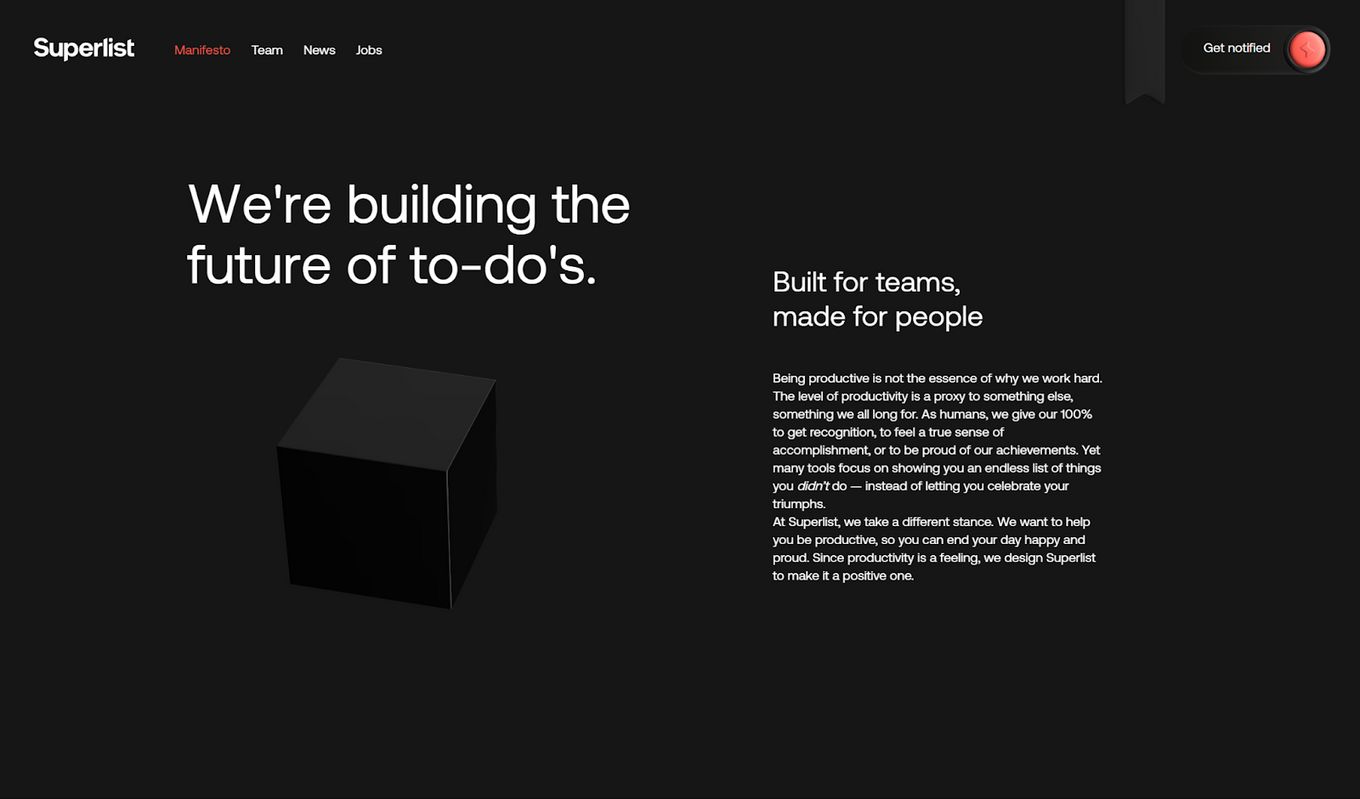 Each section has its own set of animations and visual appeal. Its refreshing design and flat-themed layout make it simple to follow. The 3D graphics pair well with the scrolling effect the overall website uses.
A startup website that takes you through a journey about their product and directly shows you what it does, cleverly through the use of scrolling animations.
If you are into scrolling animations, check out these examples of scrolling animation websites.
It makes the whole process interactive and curious to learn more about the product. This is a great example of where the scrolling animations work really well.
Starting off, the hero section of this website has a lovely static green color. The plant on the right is animated and moves around gently.
As you scroll down the whole site is like a timeline design and then it cleverly moves onto a kind of storytelling layout to explain what they do and how they work.
A very unique startup website with great animations and layout. It is interactive and uses a flat design.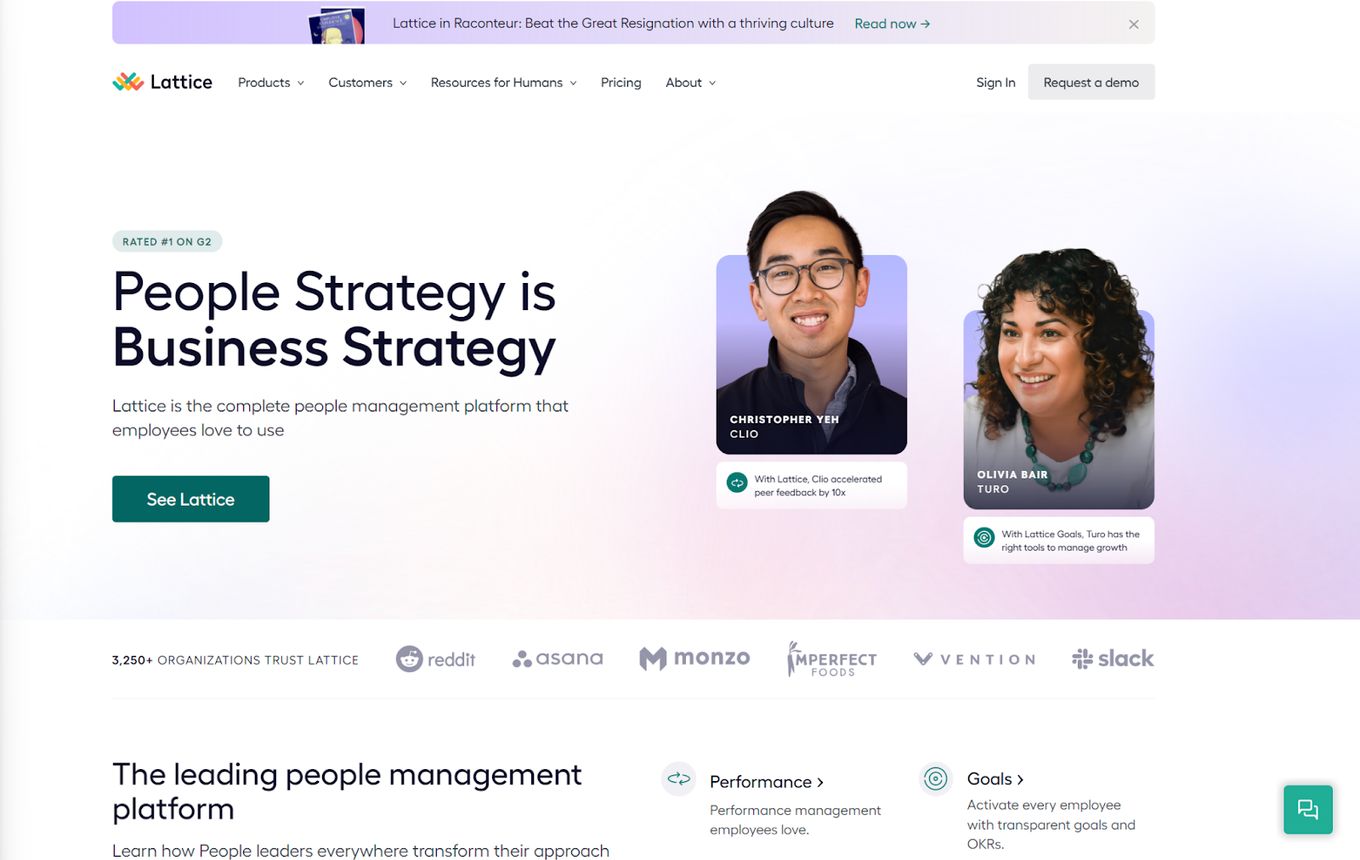 A people management platform, its homepage is a wonderful example of how well a flat-themed design can look. The hero section has a lot going on but it is all interesting and catching to the user. A mix of CTA (Call To Action) buttons and impressive information.
This design has really mastered the hero section, but you can even make it better if you convert it into a hero slider section. Get some inspiration from our hero slider design examples.
When you scroll down, you can get straight into a product demo and watch a short video to get an idea about the product. This is great because the user can see for himself what is going on, a video can be very powerful.
This startup website uses a full-screen image as the hero section: It first displays short background full-screen video plays to show off the plane which then ends into a static image.
For navigation, we have a simple but effective hamburger menu that drops down from the top with smooth animation.
Learn how to make a responsive hamburger menu in a few steps to add it to your own startup website.
Something that stands out with this website is its amazing scrolling features: it is like you are reading through a book as you scroll down. Smooth animations pull in text and images and move you gently onto the next "page".
The Sell Gallery website uses quite an amazing design. We have to give them that! It showcases a collection of art from all around the globe and tries to serve as inspiration for all kind of artists.
The website is full of gorgeous canvas animations and the gallery gets displayed in a quite original 3d slider.
Check out our beginners guide on HTML 5 Canvas if you want to learn more about this technology.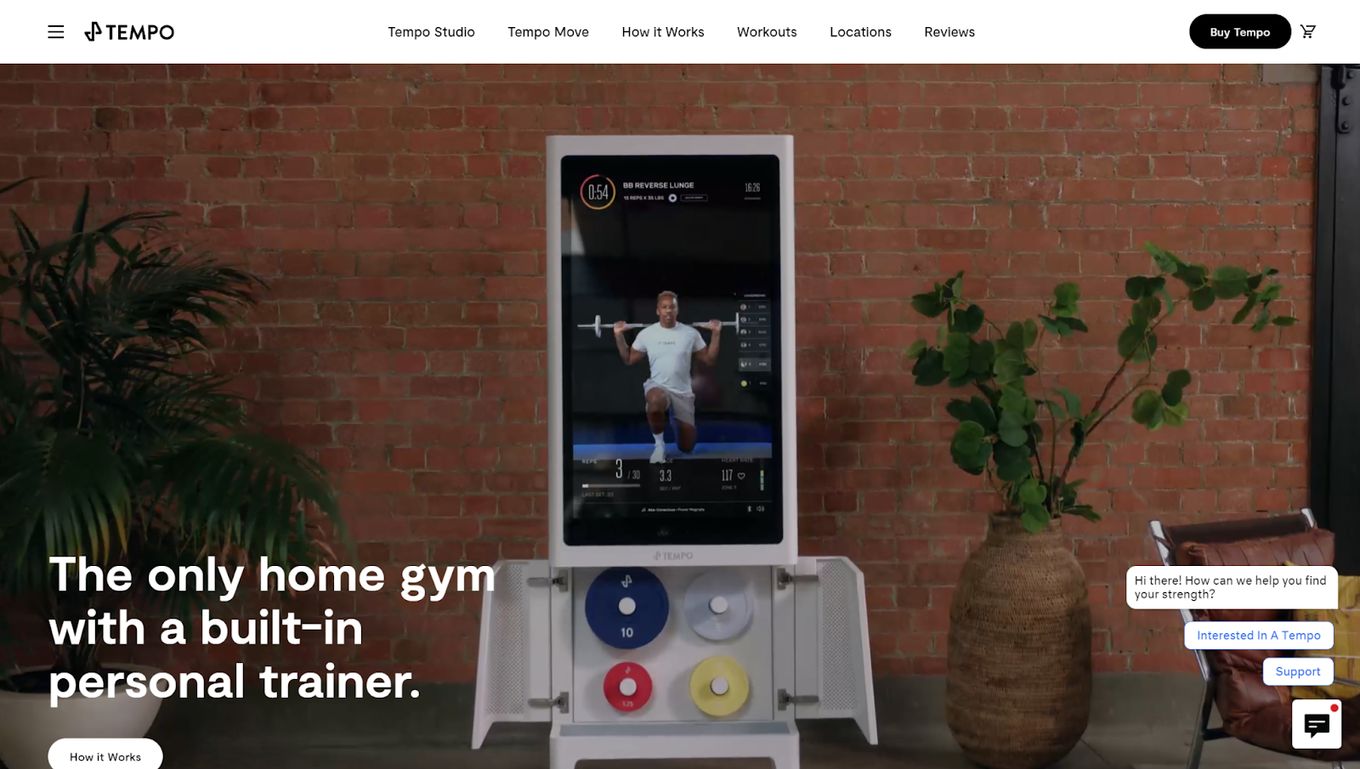 This fitness startup uses a full-width video in their hero section, it quickly gets the user involved and helps them understand in seconds, what their product is and what it does.
You can easily imitate this website by following our article on how to create a video background with CSS. It can also be done with a YouTube video background.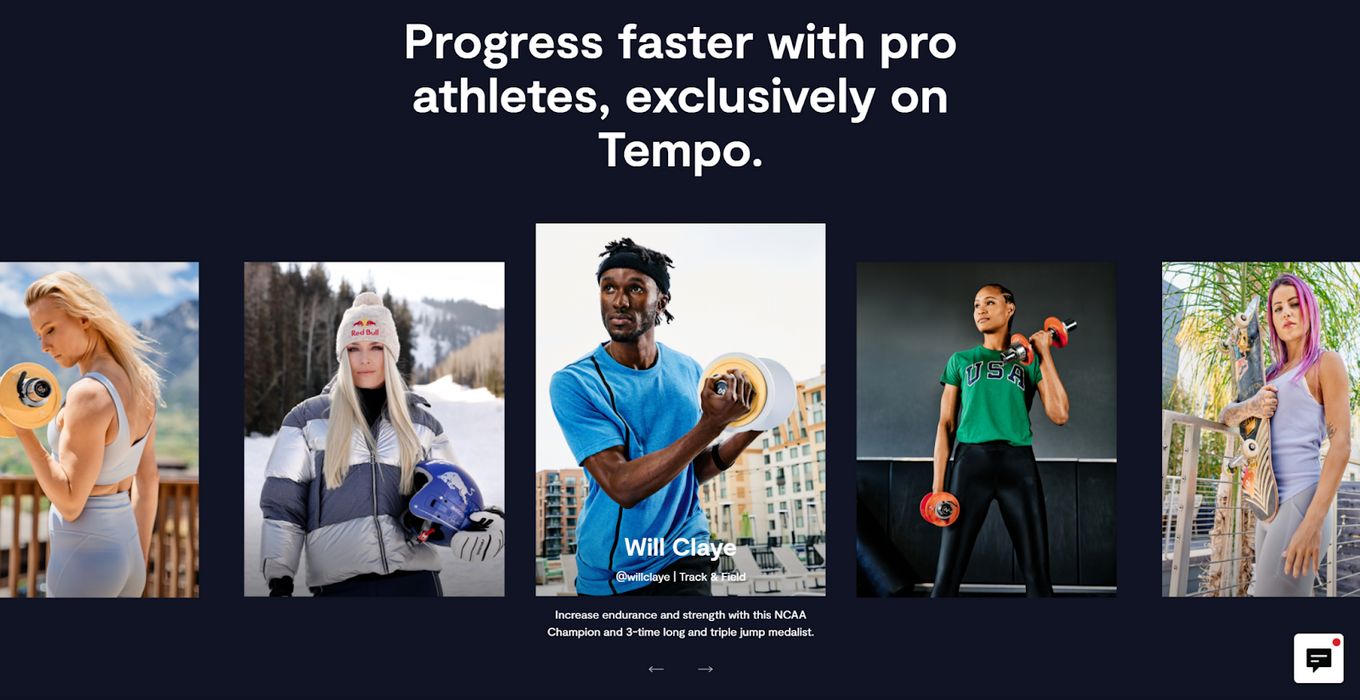 As we scroll down we are presented with this inviting slider which tells the user who they can expect to work with via the fitness app. A website slider makes it interactive and allows for more information to be shown in a section, plus images are fun to look at more than text.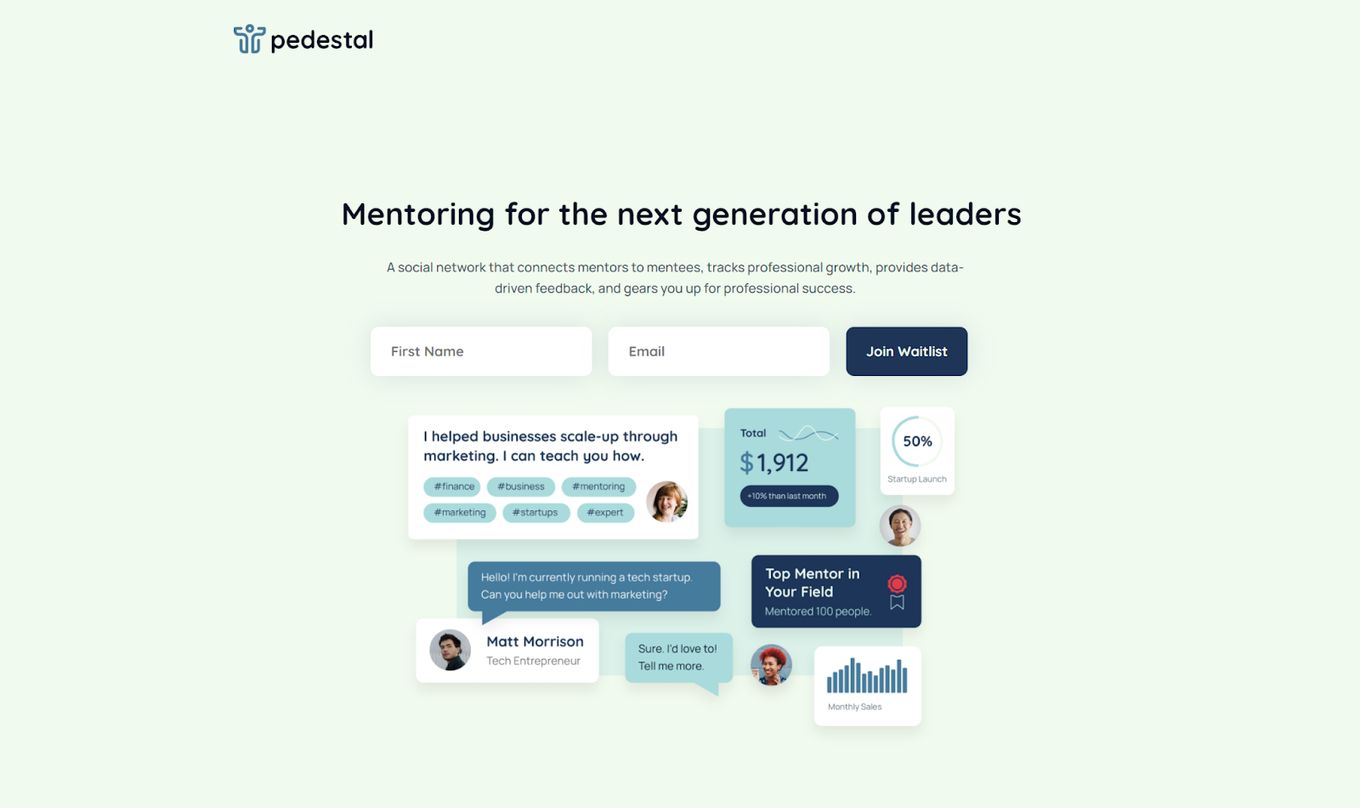 If you are looking for a lovely example of a flat design website, this one is great. Its layout and subtle animations are eye-catching and simple to follow.
A lot of the time, the best startup websites will create a waiting list page or coming-soon website to show off their product first, known as product landing pages. These designs are very popular and are used to create initial product hyper before the actual release. Even if you aren't looking to build a "coming soon" website, there is a lot to learn from this amazing design.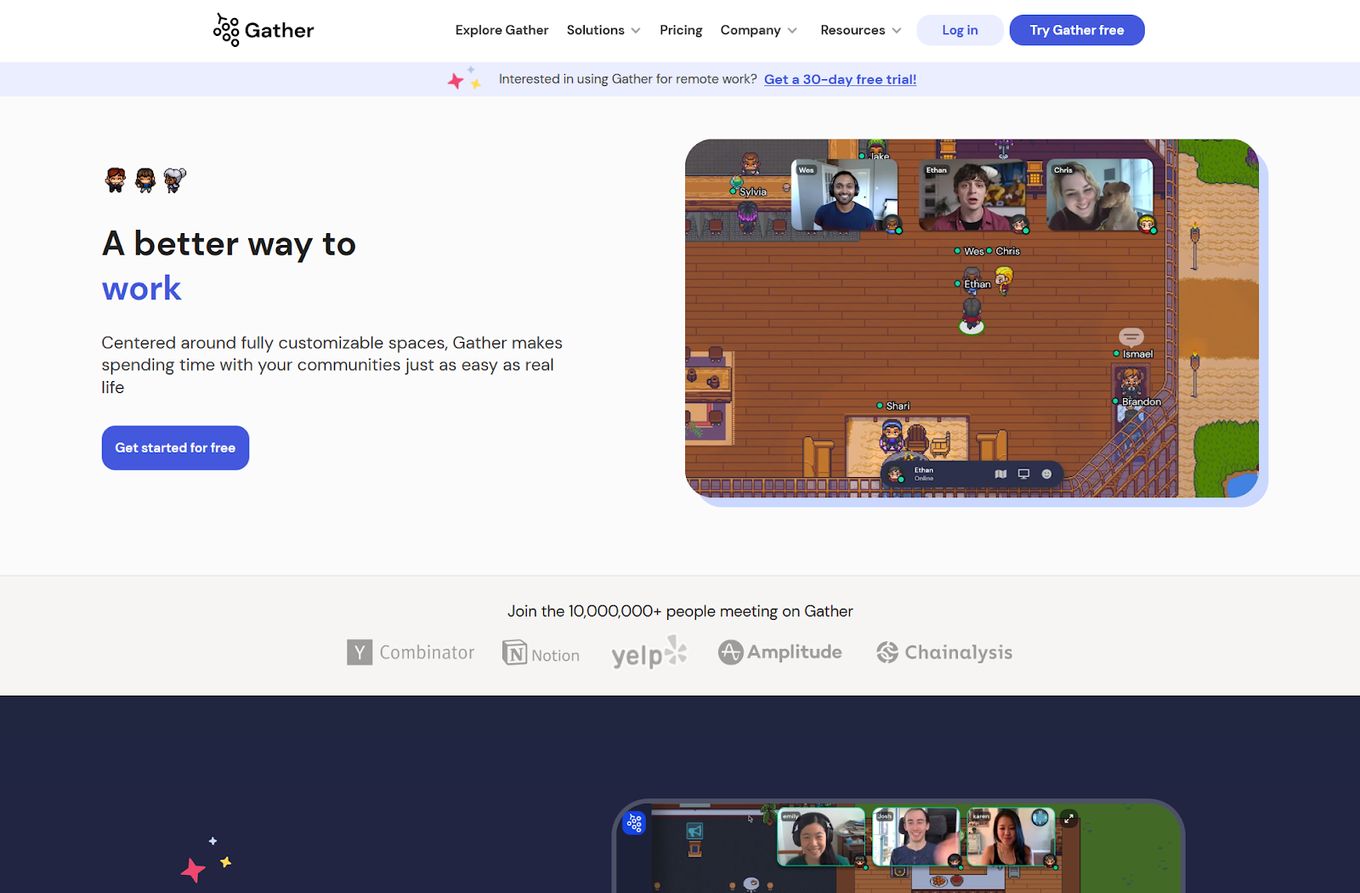 An interactive video meeting website: they use a range of short videos to tell the story of their startup and product.
This startup website uses a flat theme with videos to help explain the concept and features.
Both the layout and structure are elegant and show off the features without much text, making good use of whitespace, which helps with making the site feel open and less cluttered.
Takeaway
The goal of this article was to inspire you with a range of different designs and website layouts for your startup website. Hopefully, you've found something you are looking for.
Even if you didn't quite find the right design, you can always choose a website layout you like and make something custom or get inspiration from specific elements, not just the whole website.
As always, it heavily depends on what your target audience wants to see, each website here will have had some market research done in order to find out what their audience likes to see - something to consider when trying to build the best startup website possible.
Related Articles
You can get more ideas for your startup website from this related articles

About the author:
Luke Embrey is a full-stack developer, BSc in Computer Science and based in the UK.
You can find out more about him at https://lukeembrey.com/
Join 2,000+ readers and learn something new every month!
Get notified about new blog posts, tips, tricks, fullPage.js news etc.
RSS feed