9 Absolute Best Web Design Books [2022]
If you're just starting in the wonderful world of web design, there is a lot to learn from reading a book. But with hundreds of books on web design and related topics, it can be hard to know where to start.
Do you want to become a pro web designer? Learn how to Become a Web Designer with No Degree or start studying online for one of the best Web Design Accredited Degrees.
This post has compiled a list that is updated with the latest best trending web design books so you can stay ahead of the curve in this fast-moving and ever-evolving industry.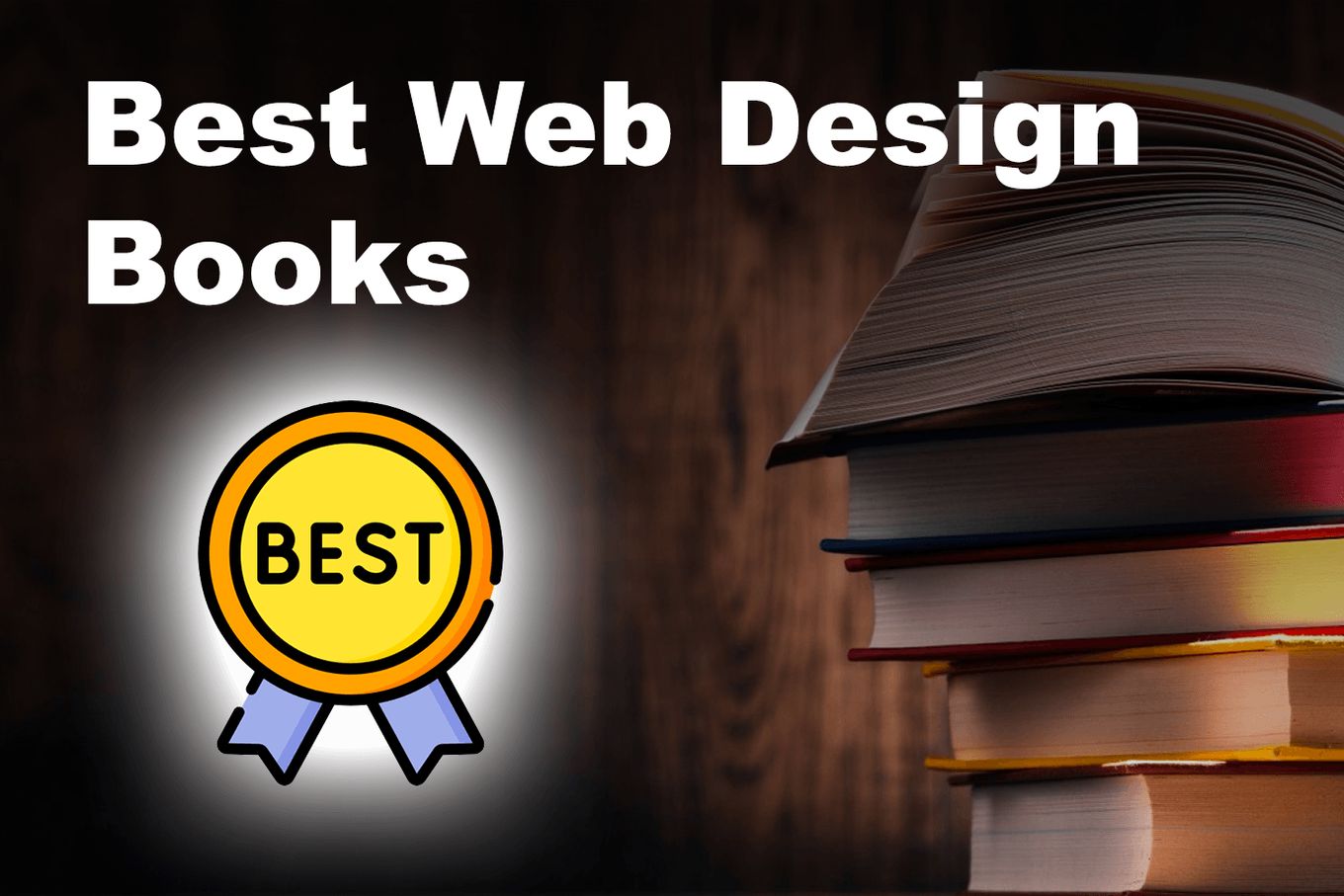 Why Should You Read Web Design Books?
You get new insights. They Give an Insight into the Minds of Other Designers. This is especially helpful if you're just starting as a web designer because it helps you to understand how other people think about the industry and what they do on a day-to-day basis.

You'll learn much faster. They Let You Learn from Their Mistakes and Successes. Reading gives insight into how successful companies approach things differently than you already know. In addition, you can find out how they deal with specific problems while designing websites for clients or yourself.
Best Books On Web Design
Whether you are a beginner or an expert web user or designer, reading good books about web design will always benefit you. The following list contains the 9 best web design books of all time: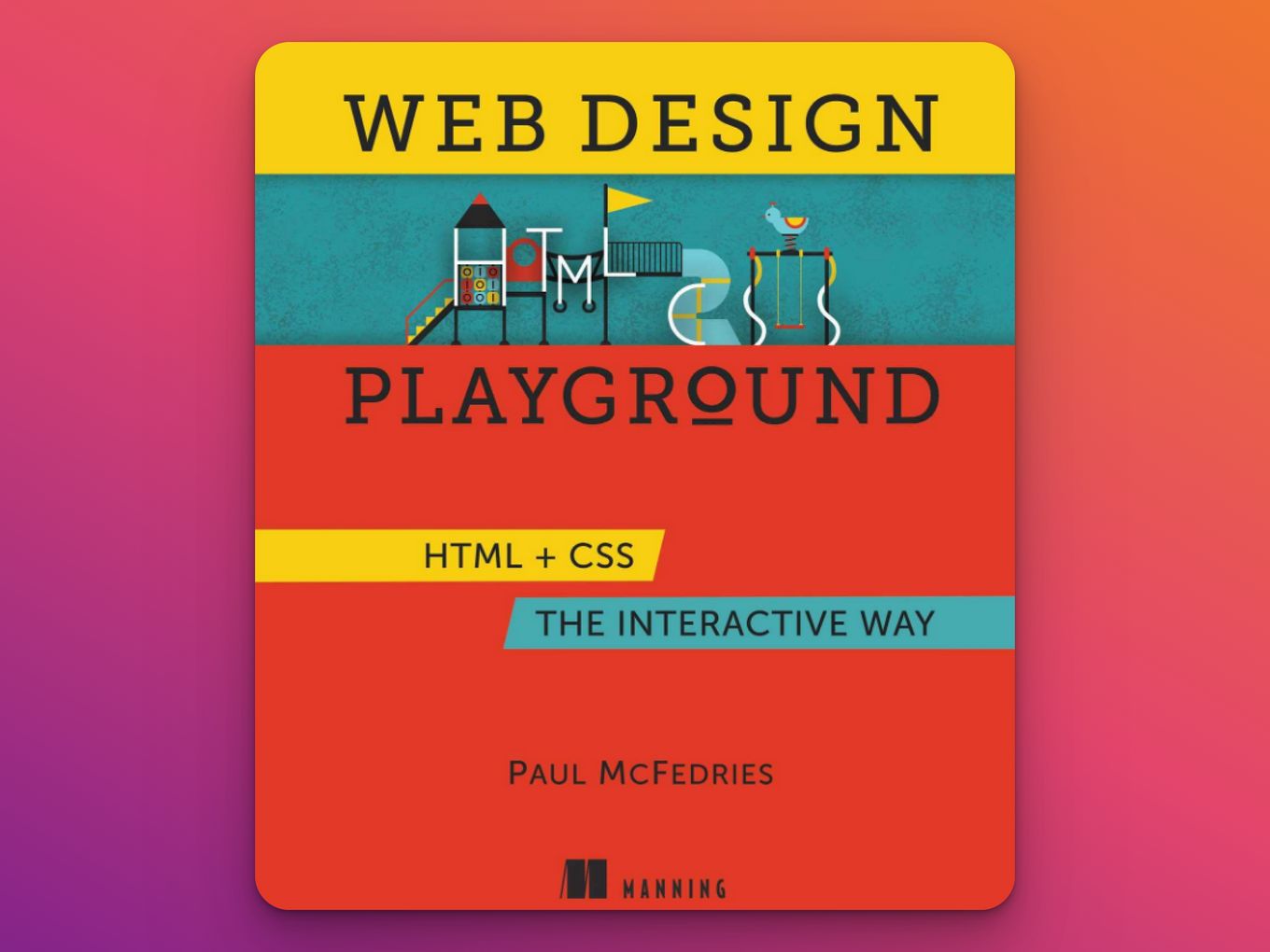 Author: Paul McFedries
Rating: 4.5/5 (Goodreads)
If you're a beginner, then this book is for you. Web Design Playground: HTML & CSS The Interactive Way is the ultimate guide to HTML and CSS, designed to help you learn the basics and beyond.
This book allows you to learn at your own pace, with interactive exercises that make reading fun!
It will help you create your own web pages using HTML and CSS with interactive examples that cover everything from basic tags to advanced features.
It also includes chapters on HTML elements, CSS selectors, and properties, adding interactivity with JavaScript, and has quizzes at the end of each chapter to test your knowledge.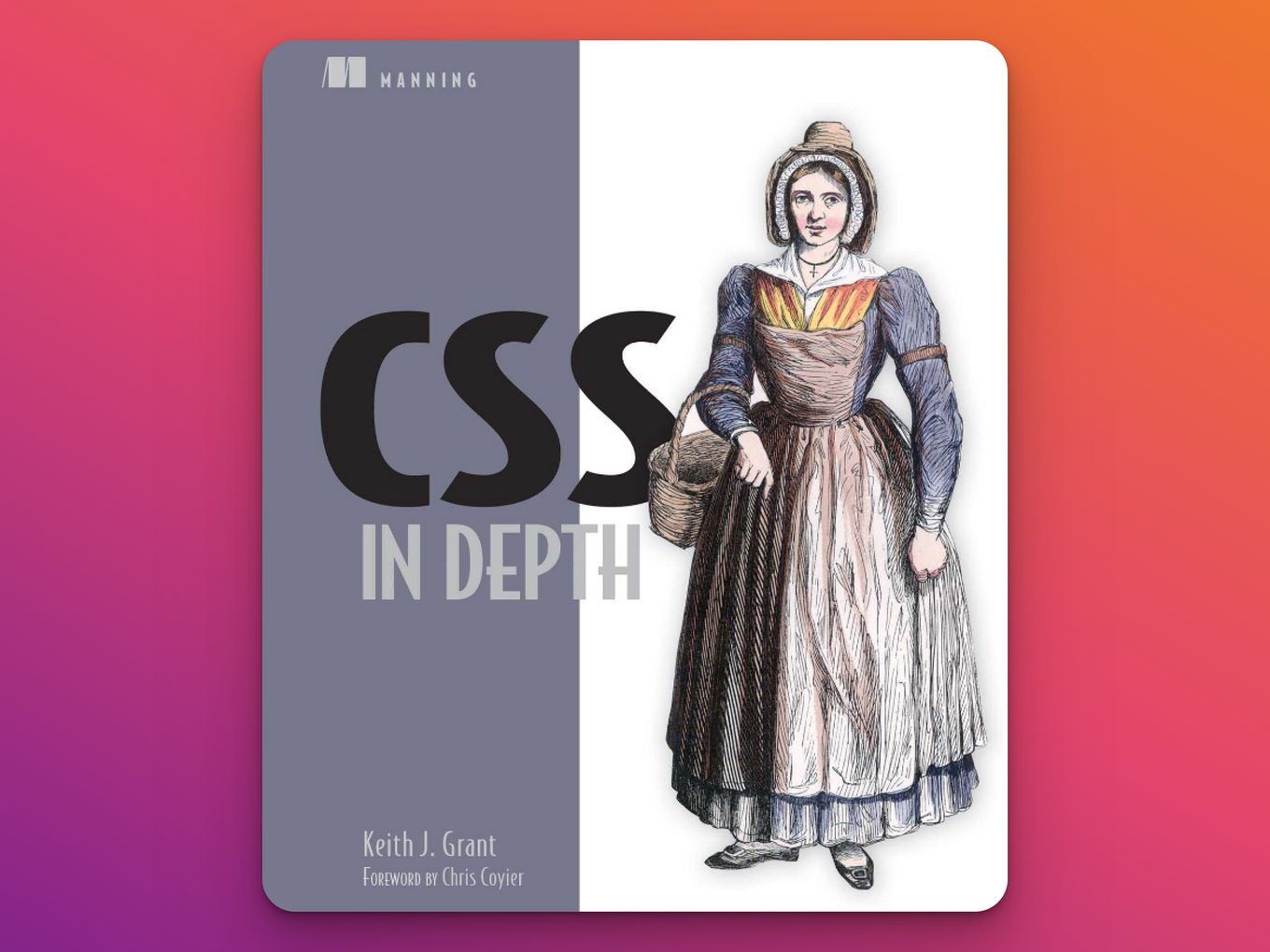 Author: Keith J. Grant
Rating: 4.5/5 (Goodreads)
If you want to become a professional CSS developer, this book is where you should start. It's filled with concise and practical information on the ins and outs of CSS development.
You'll learn to use CSS to create layouts and animations, work with media queries and responsive design, style forms and tables, build tooltips and popovers, target specific browsers, and use preprocessors like Sass.
You'll also find plenty of examples that illustrate how each technique works in practice.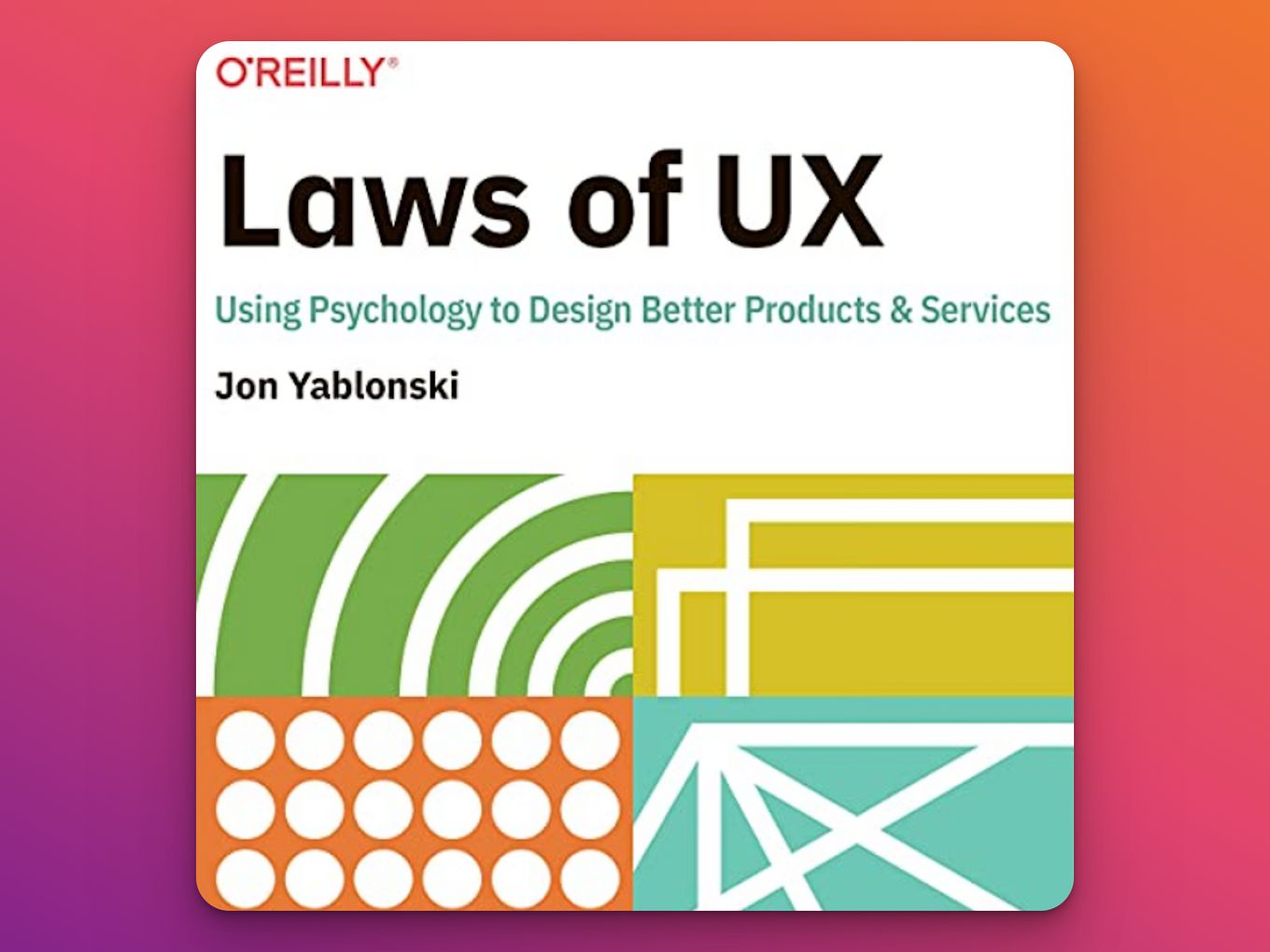 Author: Jon Yablonski
Rating: 4.4/5 (Goodreads)
The Laws of UX is a great book for anyone who wants to learn more about UX design. It covers all the basics, like user research and prototyping, but also goes into more advanced topics like user psychology and how it applies to design.
This book is written in a conversational tone, which makes it easy to read. You'll find yourself wanting to read more and more as you go along. If you're just getting started in UX, this is a great book to introduce you to the topic!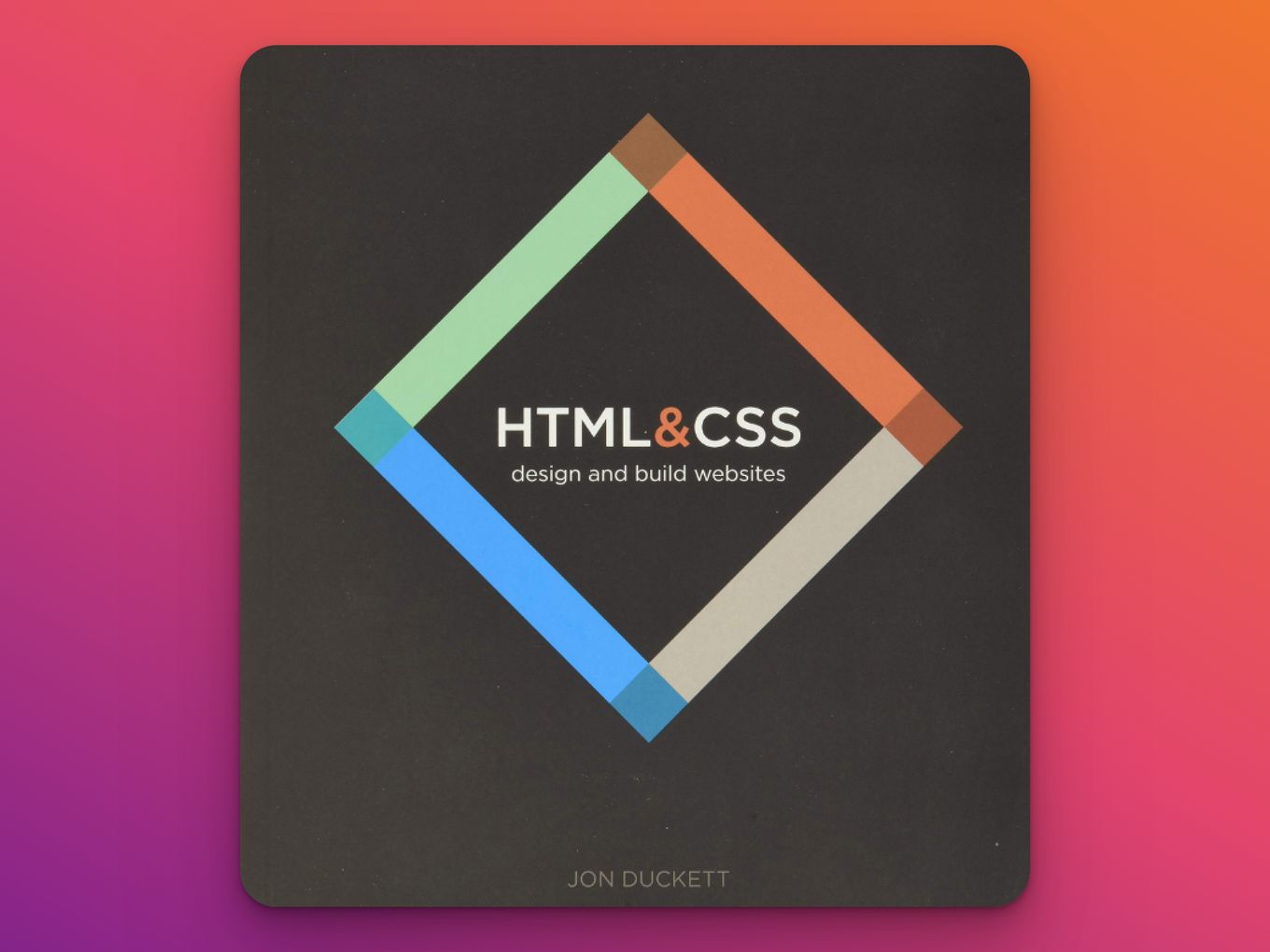 Author: Jon Duckett
Rating: 4.3/5 (Goodreads)
This book was written by Jon Duckett, a professional web developer, and designer, for web designers who want to learn HTML and CSS.
It covers the basics of HTML5 and CSS3 in detail and also explains how you can use these languages to build your own website from scratch.
There are also chapters on responsive design, a new way of designing websites that adapts to different devices like mobile phones and tablets. This book provides a great introduction to these topics for beginners.
Learn more about the web design process and what it takes to create a great structured website.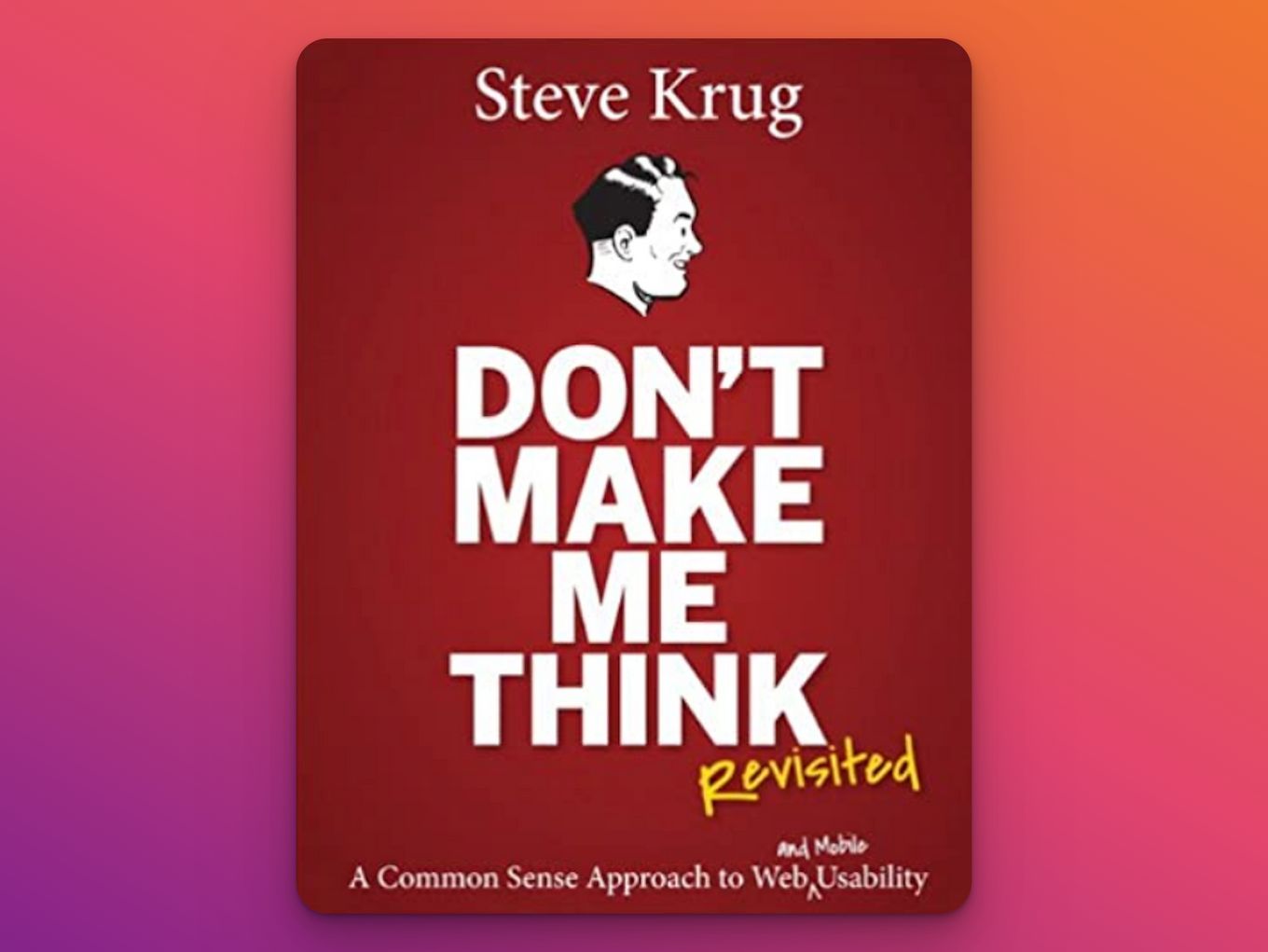 Author: Steve Krug
Rating: 4.2/5 (Goodreads)
"Don't Make Me Think" is a must-read for anyone who designs and builds websites. The author, Steve Krug, presents a simple concept that many overlook: if your website or web application is hard to use, it will drive users away.
Krug outlines ten basic guidelines for designing websites that users can easily navigate and understand. He also provides examples from actual sites that do things right and wrong.
The book is easy to read and understand, even for those who don't have much experience with web design.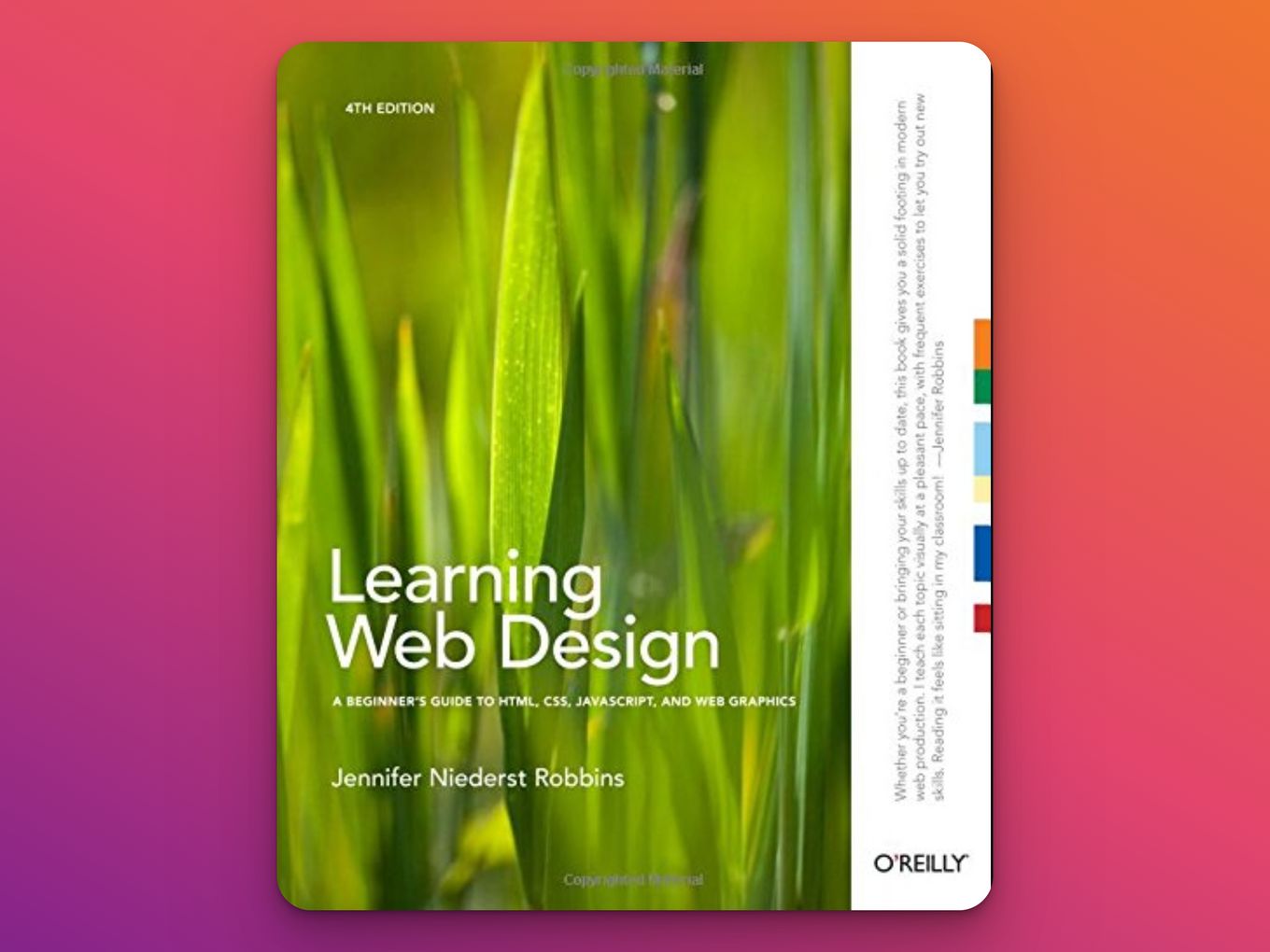 Author: Jeniffer Robins
Rating: 4.1/5 (Goodreads)
We highly recommend this book if you're interested in learning web design. Jeniffer Robins is an experienced web designer who has written several books on the subject.
This book is aimed at beginners, but it also includes more advanced topics, such as jQuery.
It covers all of the basics of HTML5 and CSS3 and then moves on to more advanced topics such as responsive design and using Javascript.
If you also want to learn Javascript, you can't miss our list of The Best Javascript Books.
It also uses a hands-on approach, which means you'll be able to practice what you've learned immediately after reading about it. There are also plenty of screenshots and illustrations throughout the book to help explain things further.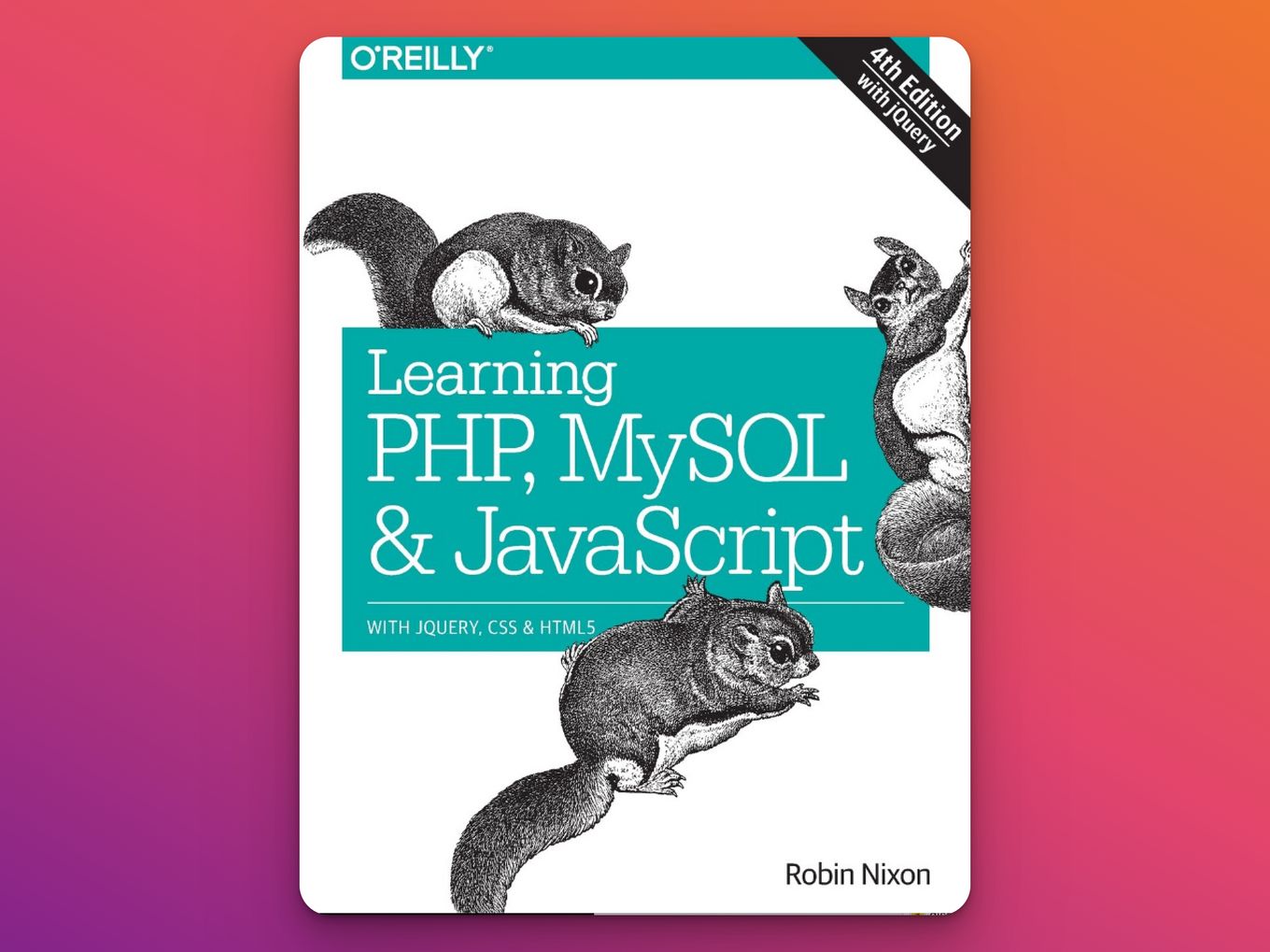 Author: Robin Nixon
Rating: 3.9/5 (Goodreads)
This book is a comprehensive guide for web designers. It covers everything from HTML5, CSS3, and JavaScript to PHP, MySQL, and WordPress. The book also includes many practical examples to help you start designing websites.
This book is one of the most popular resources for web designers who want to learn more about using Bootstrap 4 with HTML5 and CSS3. It covers everything from basic concepts to advanced topics like responsive design, frontend frameworks, email templates, and more.
It is written by two experienced authors who have been working in the field for over 20 years. They first wrote the book in 2008, which has been updated regularly.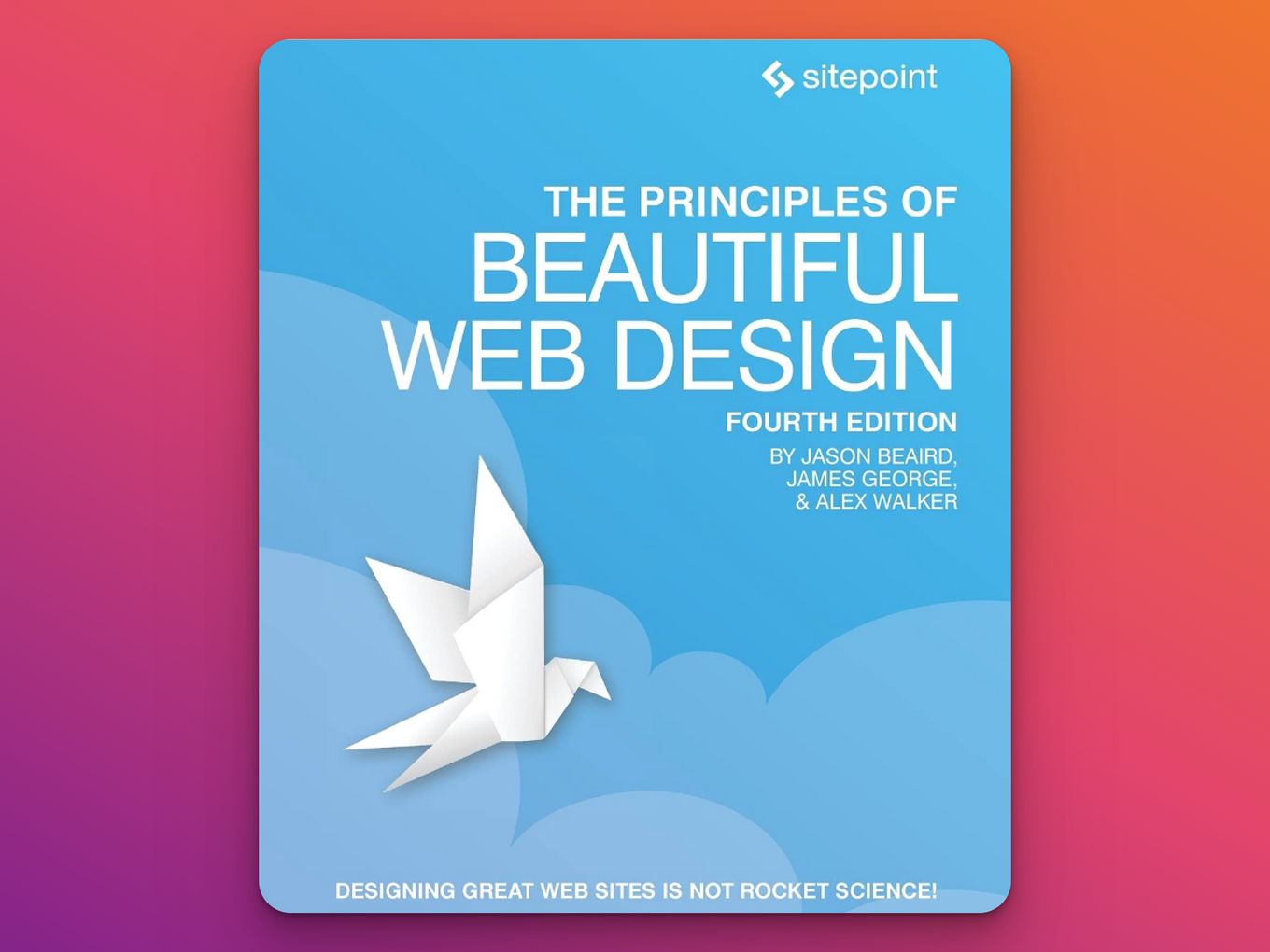 Author: Jason Beaird, Alex Walker, and James George
Rating: 3.91/5 (Goodreads)
This book is not a collection of design trends and tricks. Instead, it's a guide to creating beautiful websites that work. The authors explain the principles behind good design and how to apply them when building sites.
If you're an experienced designer, this book will help you improve your work by teaching you how to create better interfaces and effectively use color and typography.
The Principles of Beautiful Web Design will help you avoid common mistakes and build more effective websites if you're just starting as a web designer. It is one of the best books on web design.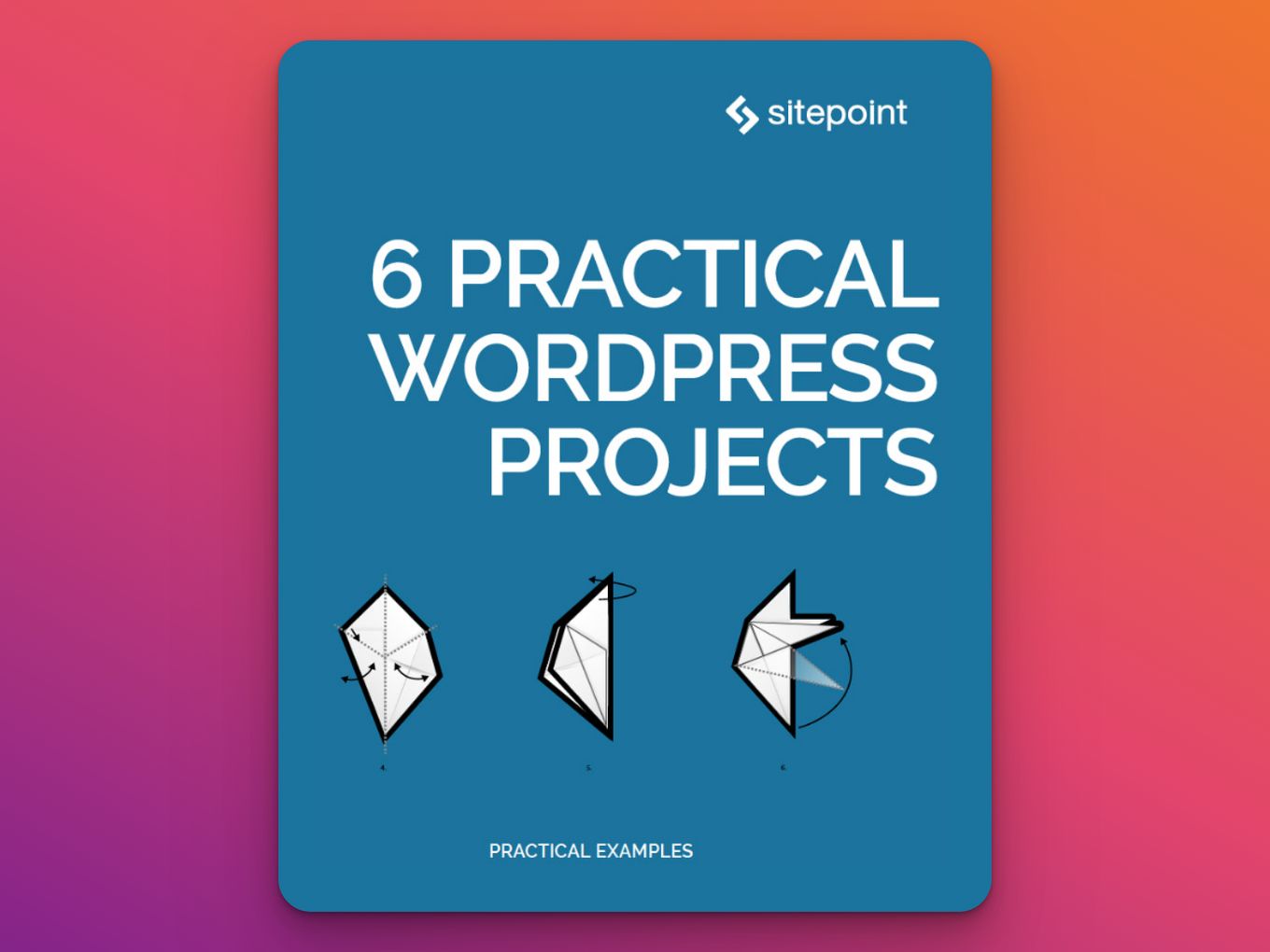 Author: SitePoint Team
If you've been looking to learn how to design WordPress themes, 6 Practical WordPress Projects might be the book for you.
The book starts with an introduction to WordPress and quickly moves into theme creation. It then discusses more advanced topics such as designing for mobile devices, creating custom post types, and integrating e-commerce functionality.
Related article: Design Navigation Tips and Principles
It is important to note that if you're looking for something that will teach you everything there is to know about WordPress, then this book may not be for you. It's written for intermediate users who already have some experience with WordPress and are ready to take their skills to the next level.
How Should You Choose the Best Web Design Books?
There are thousands of options for web design books out there, but how do you find the best book without much hassle? Here are some tips on how to choose the best web design books:
Read reviews before you buy
Choose books written by experts
Look at how long the book has been out for
Check out the table of contents
Search for free online versions of the book
How Can You Become the Best Web Designer?
If you're interested in becoming a web designer, there are many things that you need to consider. The following tips will help you get started:
Learn How to Use Software Programs Like Dreamweaver and Photoshop. These programs are essential tools for any designer because they allow them to create designs quickly without having to manually code everything from scratch each time they want something new on their site.
Create a Portfolio. It's standard practice to have an online portfolio that shows off your work so potential clients can see what kind of designs you've created in the past. You want them to see that you know what you're doing when it comes to creating beautiful designs for websites.
Network. Networking is one of the most important things when finding new clients for your business or simply getting your name out there so people know who they should use when they need help designing their next website.
Conclusion
Rather than rehashing a bunch of old information or covering contemporary trends, this blog has recommended the books that have been most helpful to web design experts over the years. Whether you're an aspiring designer who dreams of working in a creative environment or an established professional, these books are valuable tools for improving your work.
Related Articles
Join 2,000+ readers and learn something new every month!
Get notified about new blog posts, tips, tricks, fullPage.js news etc.
RSS feed