15+ Great Weebly Website Examples [See What Weebly Can Do]
In today's world, doing business and selling any service or product without having a website isn't a very smart thing to do. You miss out on a huge market of customers, bringing in a fraction of the profit you could have if you just had a website.
The reason most people hesitate to invest in making a website is neither because of the money nor the time it will take to create it. Rather, people find constructing websites incredibly tricky. This is where Weebly comes in!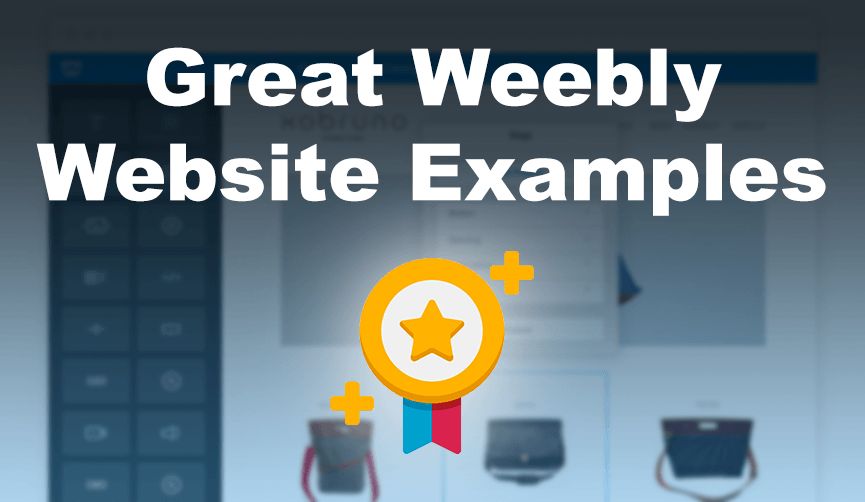 Weebly is characterized as a drag and drop website builder that helps you construct a website without having to master the basics of website development. It is simple and easy to use, and that is exactly why more and more people are using it to create their websites!
In this article we will discuss 16 Weebly website examples, some of them probably even done with the free version of this amazing builder.
What Is Weebly Used For?
Weebly is a site creation tool that is used for creating responsive and attractive web pages. It has many template designs that are easy to customize and thus make it incredibly easy for users to create personalized pages.
The basic version of Weebly is absolutely free, which means that if you aren't looking for super complicated and particular pages, they can be created using free Weebly templates.
But if you are willing to pay a little bit, you can build a professional website for your business for only 12 dollars a month. This is incredibly cheap, considering you will be making tons of profit and reaching further out into the world.
Now that we know exactly what Weebly does, let's look at some Weebly website examples.
16 Weebly Website Examples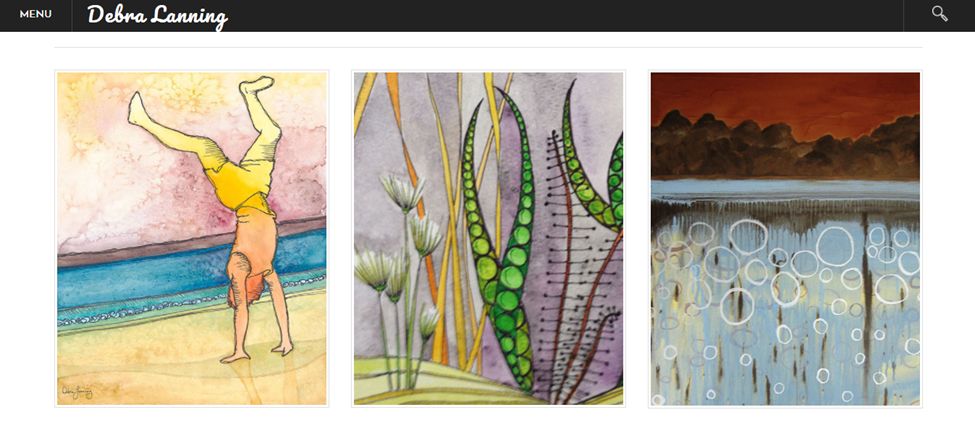 Debra is an illustrator, and she uses Weebly to showcase her art using the gallery features. The website also utilizes other features to let the visitors sign up for her newsletter.
The white background of the website also contrasts with the colorful abstract paintings featured on the homepage, creating a beautiful harmony and making it seem almost like a gallery. This is definitely the best webpage on our Weebly website examples list.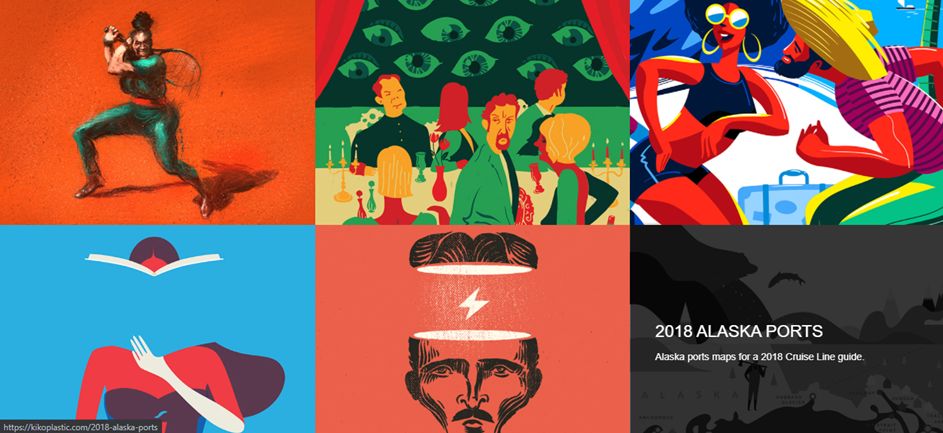 This website belongs to an illustrator who has used their incredibly unique art to piece together an interactive and creative website. Whether you like art or not, this website will reel you in for sure. The illustrator uses this colorful and incredibly distinctive art to decorate the homepage of this website.
The whole webpage is just a collection of the illustrator's exceptional art style. It lets the potential client and customer see the range of their ability and the types of projects they undertake.
When you put your cursor on top of the illustrations, you will be able to see the name and details of that particular project. And if you click on it, you will be taken to a different page with a complete picture of the whole piece.
The homepage not only functions as a website but also as an art gallery. This is definitely a Weebly website example worth taking inspiration from.
This wonderful website uses a more of a mixed approach with the homepage. They use a mixture of real-life pictures and hand-drawn elements to make their website striking. That combined with the funky name and the bubbly text gives Chairigami a very distinctive appeal.
They also utilize their front page by adding small videos showing the assembly of their products, which can also reel customers in.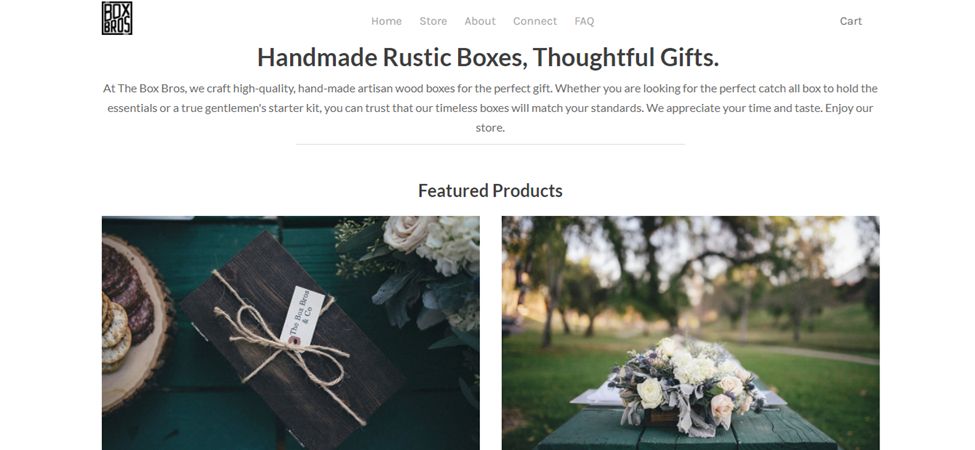 Box bros sell high-quality and handmade wood boxes, and their website does a great job of highlighting their craft. The design of the website is minimalistic yet modern.
Their homepage shows a very expertly shot video of their box-making process that, combined with the simple three-line description and featured box pictures, elevates the website's design.
All the pictures have warm colors and contrast with the harsh white of the background, creating perfect visual harmony that draws the eye of the visitor straight towards the products. This is one of the best Weebly website examples we have seen out there.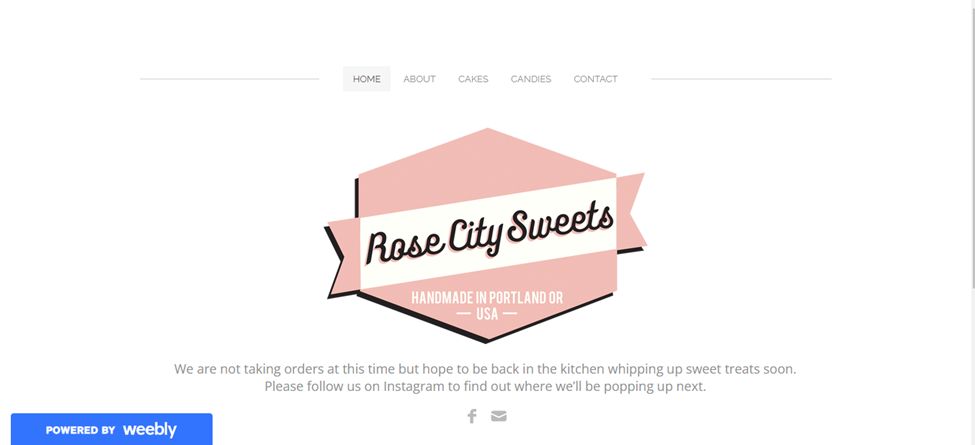 If you are looking for a more simplistic example, then Rose City Sweet Weebly website is definitely the winner. The whole website has only 3 colors: white, black, and pale pink. All three of these colors combine to create a very sweet-looking website, which is great because they sell candies and cakes.
When you open the homepage, you are greeted with their logo and a small text underneath it, and all their products are categorized on different pages. The website is so simple that it can be made using free Weebly templates.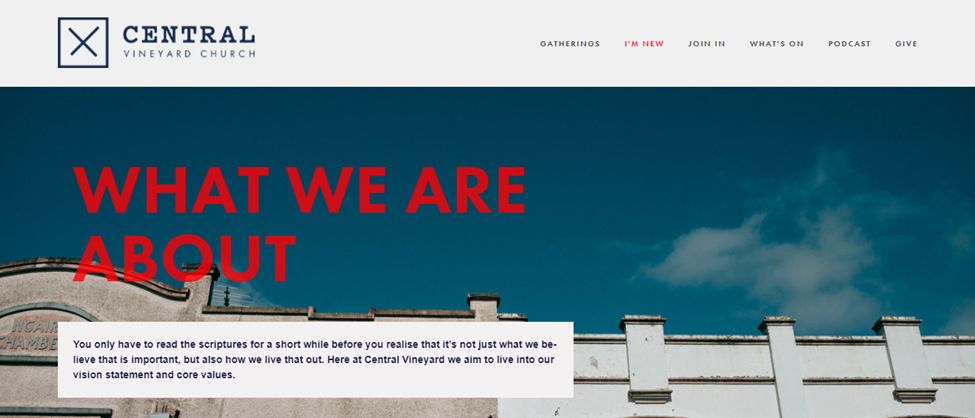 This Weebly website example is surprisingly modern for a religious website. The church is using the website to reach a wider audience, and they are doing a great job of it because the interference of the website is absolutely wonderful.
All the activities have different pages, and if you are new, you can go to a completely different page that will give you information about the church and its mission. The blues and whites, contrasted with the bold red of the words, really draw the attention of the visitors.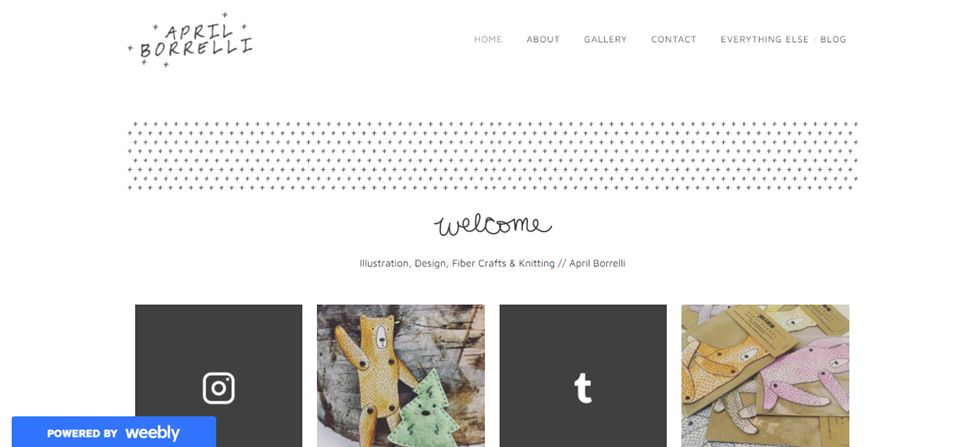 April is another illustrator, but she took a completely different approach to create her free Weebly website. Instead of sharp colors, April's website has used soft colors, cursive and cutesy writing that fit the aesthetic of her craft much better.
The construction of the website is simple and easy to navigate, which is what makes it a Weebly website worth exploring.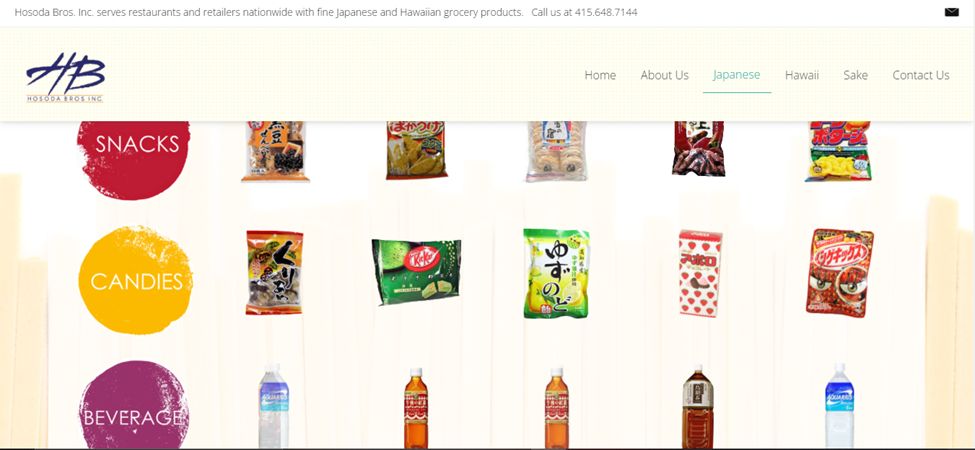 This company sells imported Japanese and Hawaiian products and has set up a website to express these cultures. When you open the Japanese page, you are greeted with a picture of a Japanese dish with a chopstick on top of it.
When you open the Hawaiian page, you will be greeted with colorful slippers and a pineapple picture. The layout is simple, and they use colorful tabs to categorize the different products they sell. So if you want a simple but efficient Weebly website example, this is it.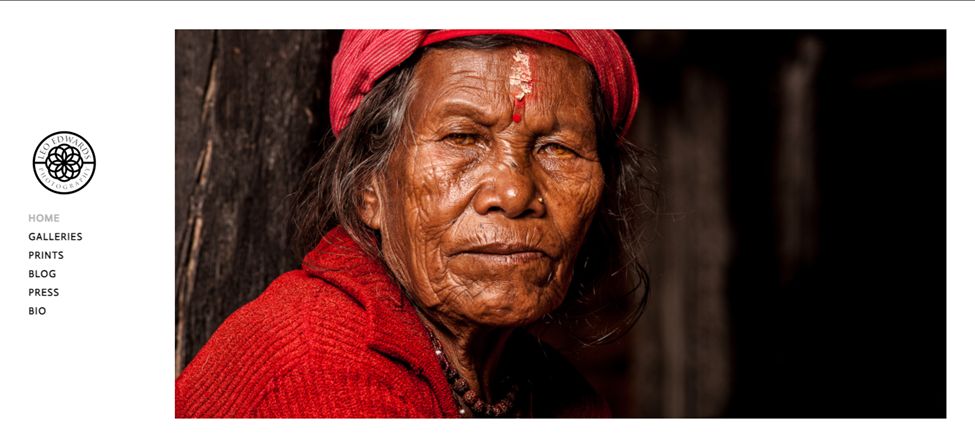 Leo Edwards is a Weebly website of a photographer, and they use this website almost as a gallery for potential customers. You can see almost all of their work in slideshow form. That, coupled with the stunning picture on the homepage, really brings the whole site together. Plus, the user interference is fairly simple to navigate.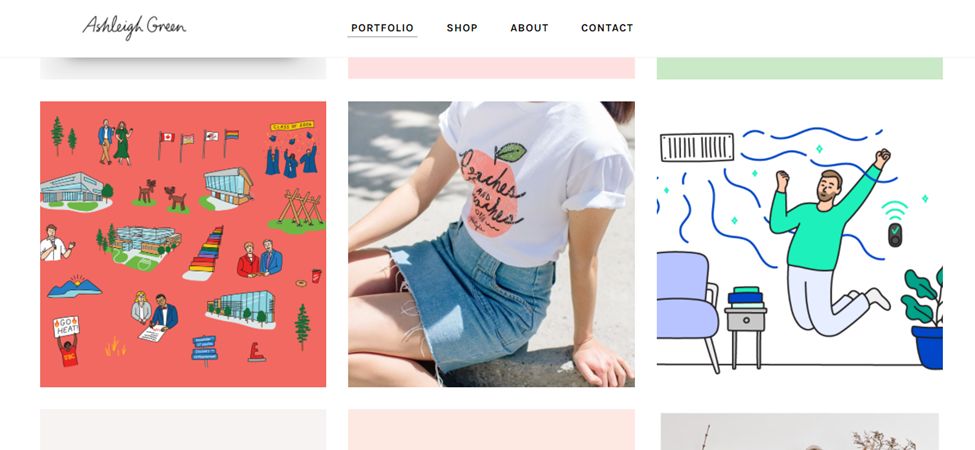 This website features full, playful, and colorful illustrations. The striking illustrations, the simple web design, and portfolio layout really give this website a professional yet funky feel - truly unique. It is a very good example of how you can show your work in a very minimalistic way without losing the style.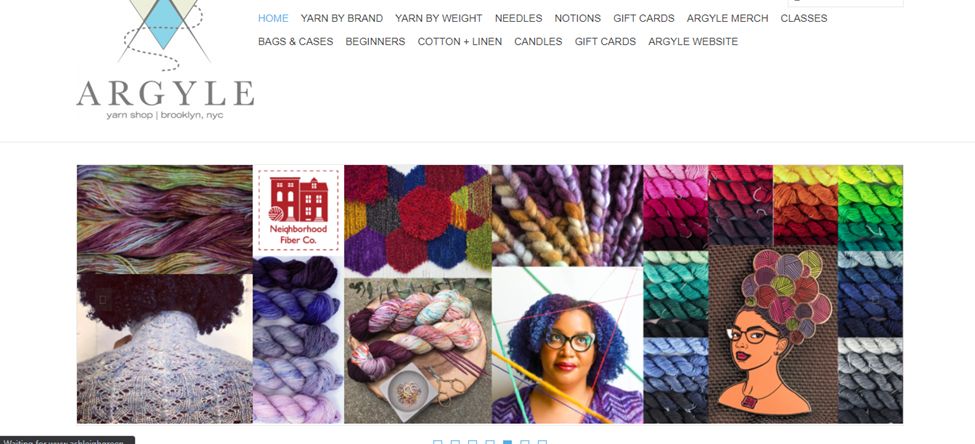 This Weebly website example reflects what a typical website looks like. With the simple layout, the image slider, mobile-friendly interface, and featured brands section, this website serve a purpose: to sell yarn.
In addition, the multiple categories and pages take the customers directly to pages they are interested in, which is something customers are always looking for.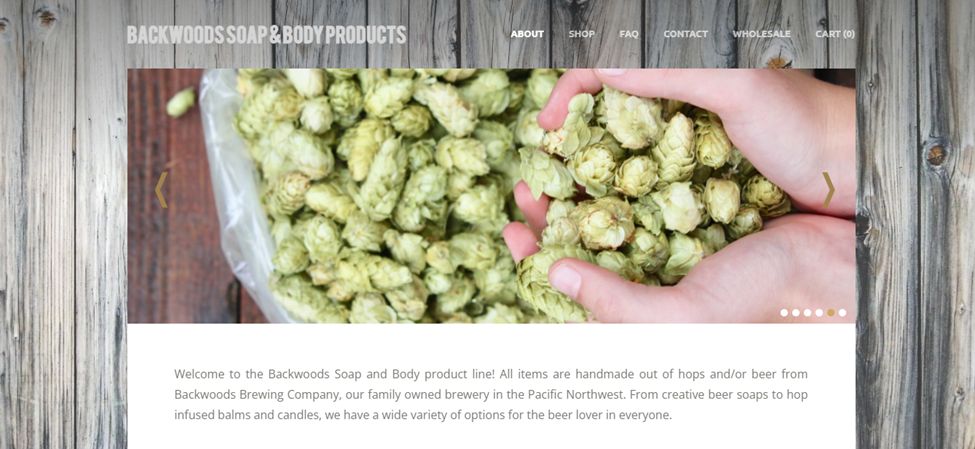 This Weebly website example is incredibly unique because of the wooden background of the website. On top of this background, there is a slider that not only features their products but also the ingredients used to make them.
Aside from that, there are a couple of other pages that the visitors can explore. The best part is that all the products and the complete website are on theme, only featuring warm colors.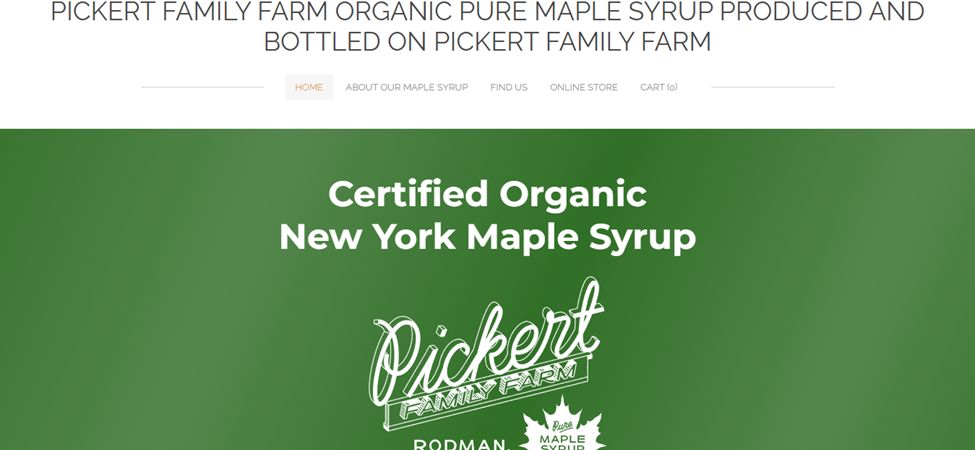 The fact that the Weebly website in this example was able to communicate so much and add such a wide variety of information without overwhelming the visitors is nothing short of a miracle. And the green color of the homepage reminds people of the trees that are used to make the very maple syrup they are famous for, tying the whole website together.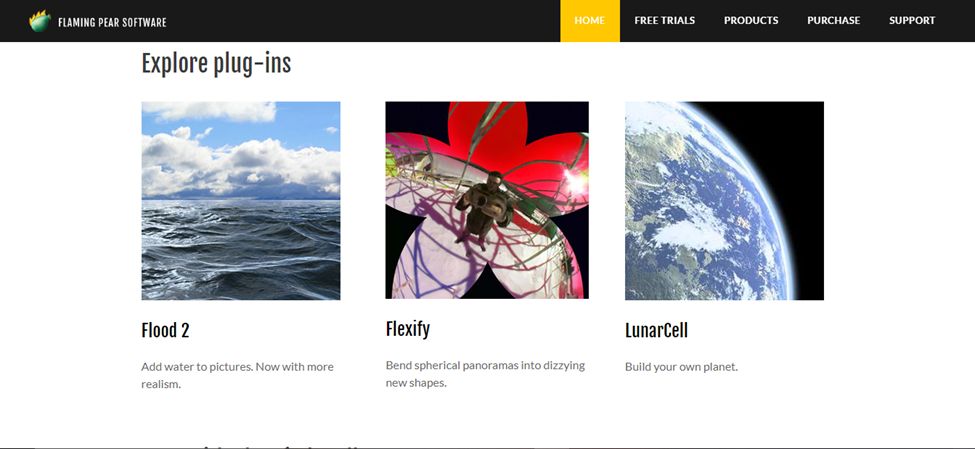 Flaming pear creates plugins for photoshop, and their website does a great job of showcasing the different things they offer. The interference is fairly straightforward but is still interesting enough to intrigue the users. It is so simple that it can even be a free Weebly website example.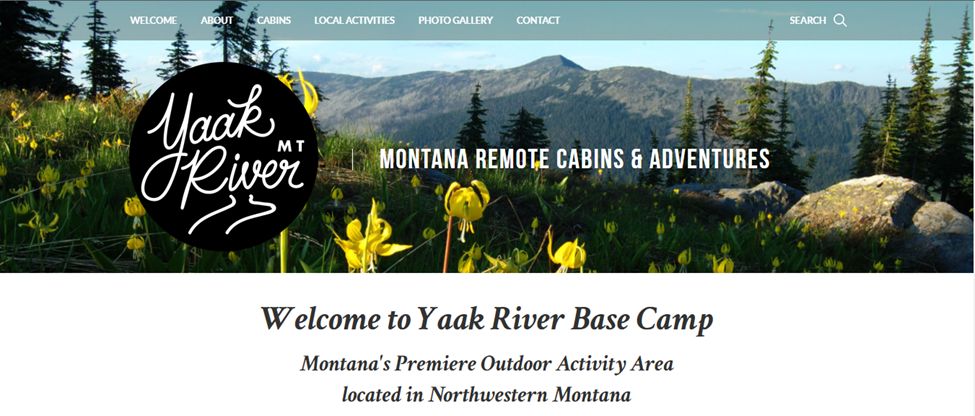 The website does a great job of showing the natural beauty of the river, using saturated and high-quality shots of the place. As you scroll down, you will find more information about the website. It is a very simple website design and can even be made using free Weebly templates. Still, if you want to personalize it a bit, you might need to upgrade.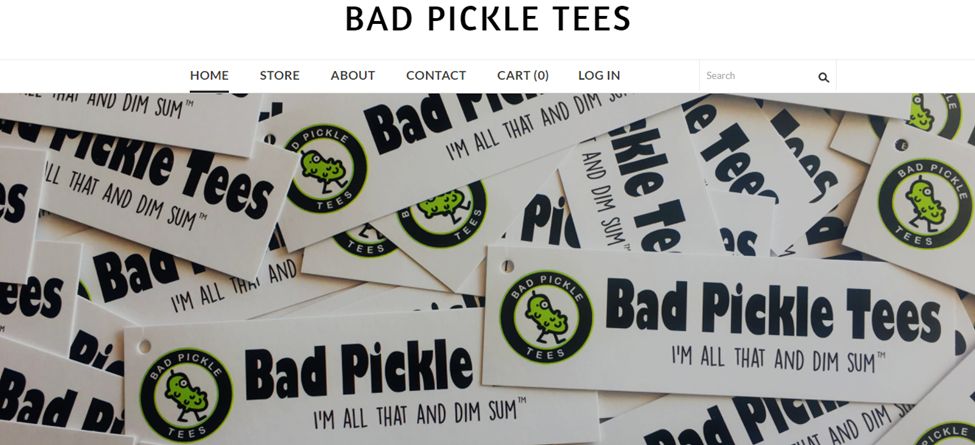 This website sells food-related merchandise and utilizes a pretty simple interface to make its products stand out. The simple writing and the white background really bring out the subtle colors of the characters, making the products look even more elevated.
Is a Weebly website free?
Yes, Weebly provides a free plan that includes the most basic features. If you need a simple page or just want to try Weebly out, this is the plan for you.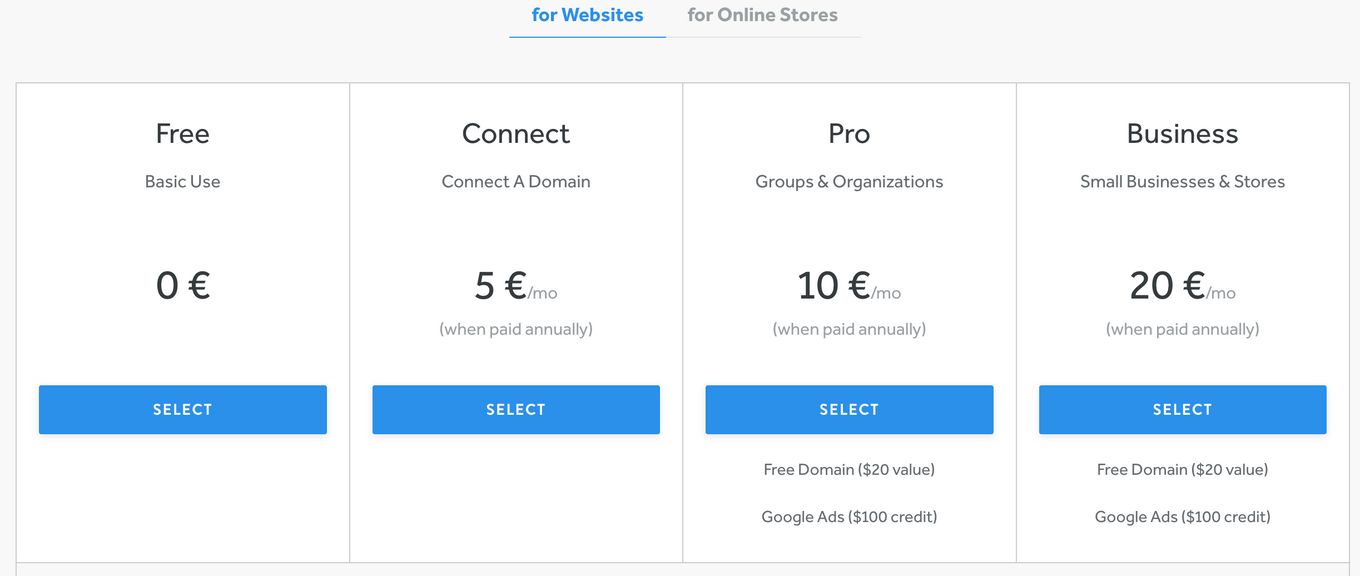 The free plan for Weebly includes:
Free SSL certificate
500Mb storage
Domain with Weebly branding
Search Engine Optimisation
Lead capture and contact forms
Community Forum
Chat and email support
On top of that Weebly provides free templates that you can apply with a single click to speed up the creation of your page.
Among the things that you will not get with the free version of Weebly, these are the more relevant ones:
No eCommerce integration (or statistics for it)
No ads removal
No site search
No phone support
No pop-up notifications
No Google Ads credits
What are the disadvantages of Weebly?
These are the main const of Weebly:
Not as advanced as other builders (like Wix)
Very basic blogging features
Basic design flexibility
Migrating out is not easy
No history tracking
Not easy access to the code
Templates have limited features
Basic SEO features
Related Articles
Join 2,000+ readers and learn something new every month!
Get notified about new blog posts, tips, tricks, fullPage.js news etc.
RSS feed