Extensions
Need some extra feature? Fullpage.js provides extensions that you can use to enhance its already amazing behavior!
Get notified of new extensions or fullpage.js relevant announcements.
Not yet available
Vote for it or subscribe to get notified about its release!
All extensions bundle
Get all the extensions starting from $129!
Including future ones!
🎉 Get extensions pack!
Parallax Backgrounds
Cards 3d
ScrollOverflow Reset
Drag And Move
Offset Sections
Fading Effect
Responsive Slides
Continuous Horizontal
Interlocked Slides
Scroll Horizontally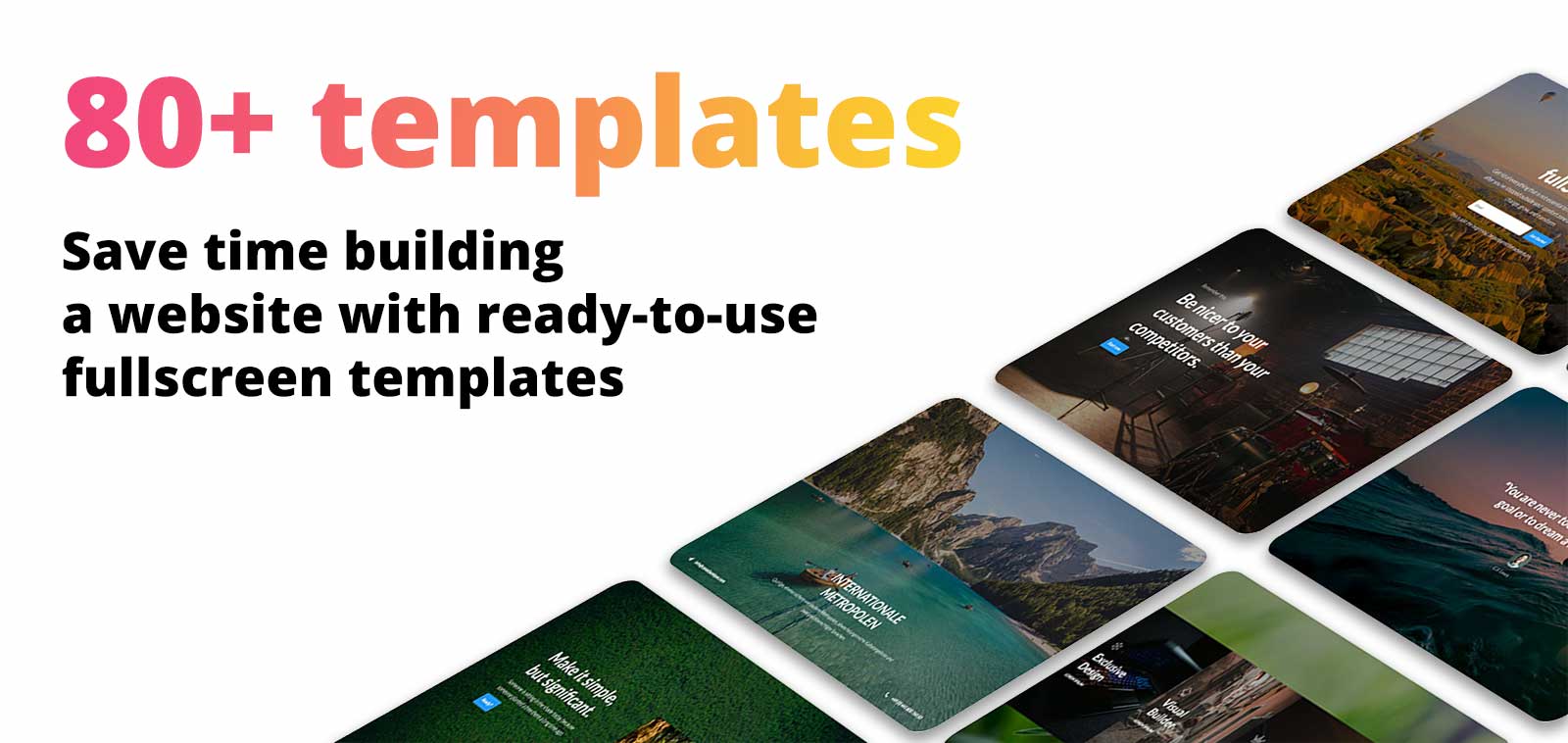 👉   Buy now!
Which license should I use?
Hobby

Professional

Best value!

Business

+ 80 - 270 £ i
Unlimited Domains
Common activation key i
Minified source code
Free updates
30-Day Money Back Guarantee i

Only if no activation key was generated. Read the license refund terms

Priority unlimited support i

Isolated reproductions might be required. Read the license support terms

Use in SaaS product / Subscription
Redistribute i
Mobile applications
Intranet
Got questions? Check the
FAQs
.
Refund

30-days money back guaranteed for any purchase under the conditions detailed in the License Agreement: fullPage.js Refund Terms.

Updates

All licenses include free updates for the purchased license and buyers will be notified by mail of new releases.

Staging / dev domains

No activation key is necessary for localhost and 127.0.0.1. Any other staging domains will require a license (Professional or Business) that allows to generate a new key for those.
Trusted by the world's most innovative companies
People love fullPage.js!
Story Telling

Circles Inverted

Circles

Crazy Text Effect

Expanding Circles

Expanding Squares

Filled Bar

Filled Circles Within

Filled Circles

Filled Rombs

Filled Squares

Multiple Circles

Multiple Squares To Rombs

Multiple Squares

Rotating Circles

Rotating Circles2

Squares To Rombs

Squares Border

Squares