fullPage.js
Create Beautiful Fullscreen Scrolling Websites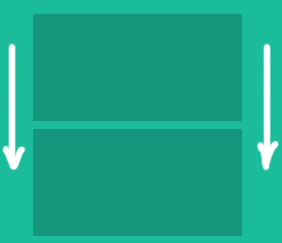 Donations will be appreciated!
Supported by:
Create Sliders
Not only vertical scrolling but also horizontal scrolling. With fullPage.js you will be able to add horizontal sliders in the most simple way ever.


Simple
Easy to use. Configurable and customizable.

Cool
It just looks cool. Impress everybody with a simple and modern web design!

Compatible
Working in modern and old browsers too! It's not IE 8 users' fault having to use that horrible browser! Lets give them a chance to see your site in a proper way!
Easy to use plugin
HTML markup example to define 4 sections.

Working On Tablets
Designed to fit different screen sizes as well as tablet and mobile devices.