15+ Amazing Actor Templates For Your Website [Free & Paid]
If you're an actor, you'll need to have a presence on the internet. While you may advertise yourself online using social media sites like Facebook, having your own website provides you with far more control over how your profile will appear.
With templates, launching a professional-looking and stunning website is easy thanks to our compilation of the best actor website templates that actors can leverage to show off the best of themselves. Here you will find both paid and free templates for actors. There are HTML templates, WordPress templates, Joomla, MotoCMS, etc.
10 Premium Actor Website Templates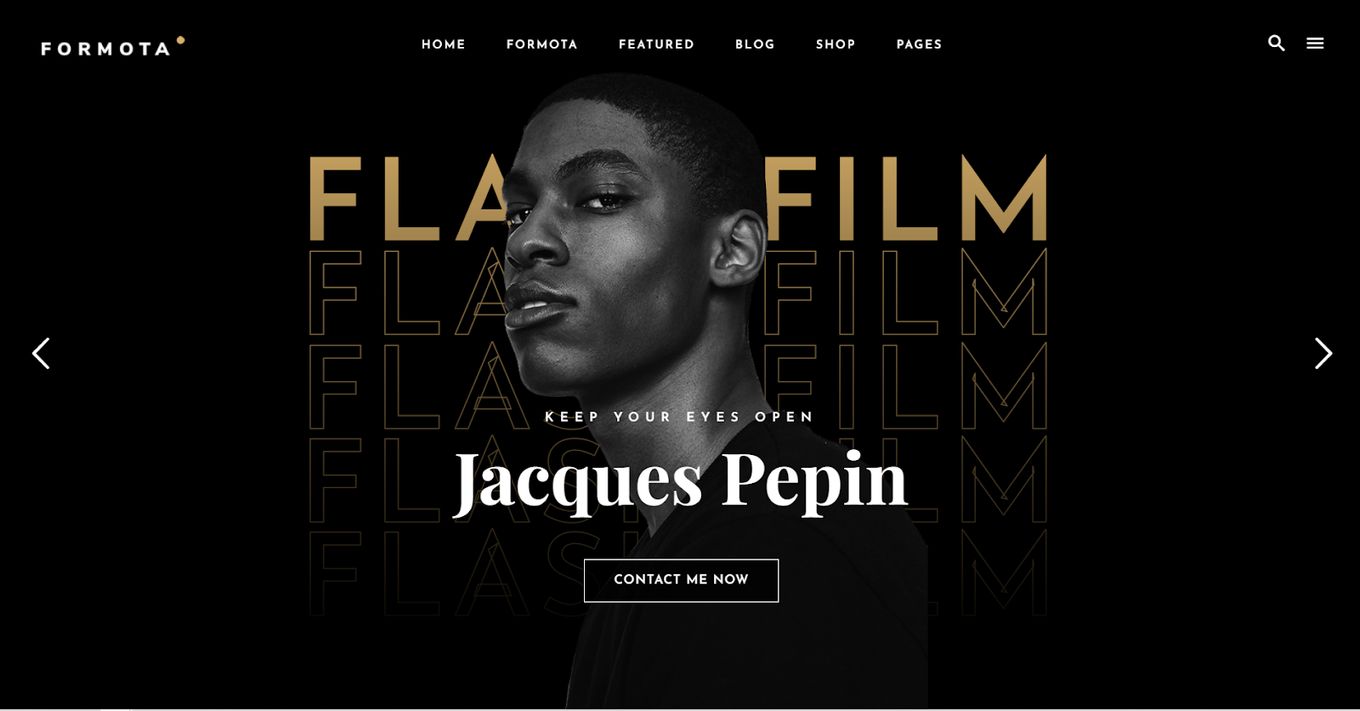 Price: $59
Type: WordPress
Formota is one of the best templates for actors. It is broad enough to be co-opted by any creative agency, organization, team, or individual such as a film studio, director, etc. to showcase their best work.
The template can be connected to YouTube, Vimeo, or your Self Hosted videos to make managing your gallery easier. The contemporary design is both enticing and easy to navigate, meaning your site visitors will have an easy time locating everything you have to show.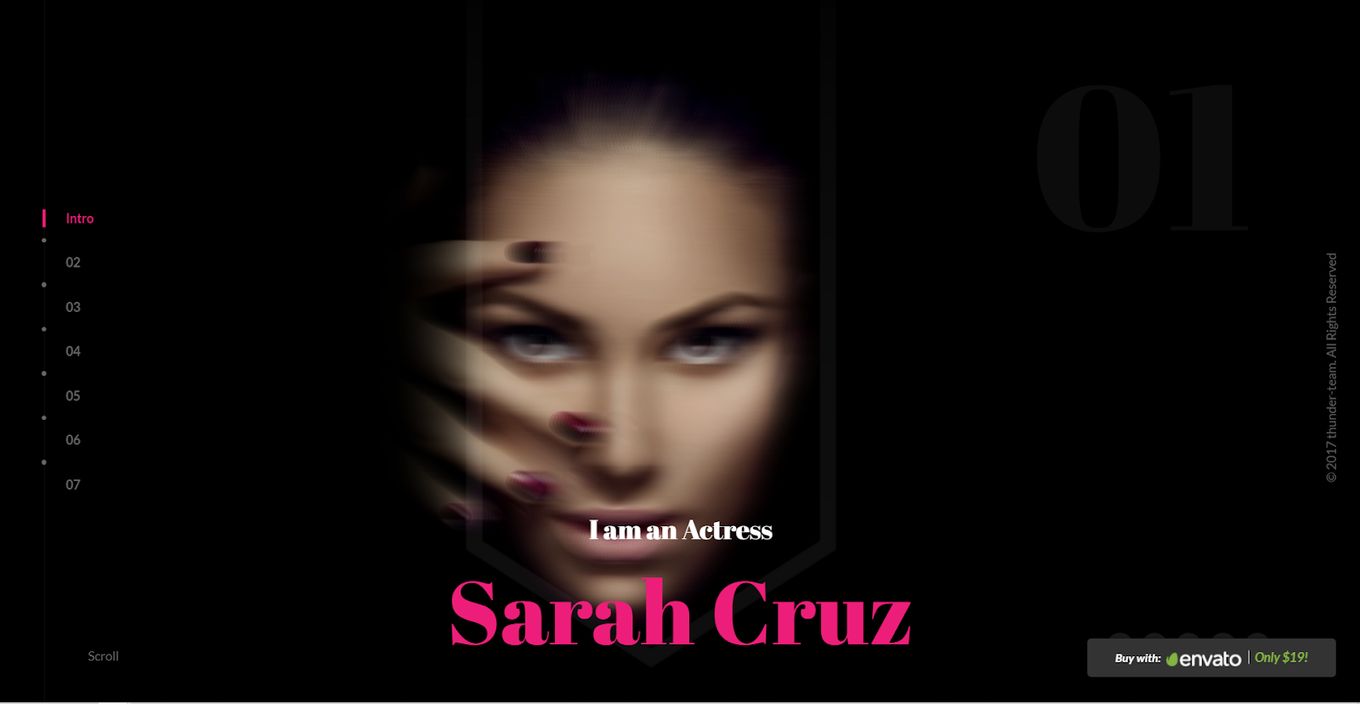 Price: $20
Type: WordPress
Void is a WordPress template for ultra-creative individuals, including actors. It is a collection of several templates meaning each one is distinct from the others. Designer portfolios, photographer portfolios, model or actress portfolios, architect portfolios, and singer or musician portfolios are among five personal portfolio layouts now available on Void.
Some of the template's best features for actors include a social sidebar, mega menses integration, Google fonts, top header, and split slider full-screen layout.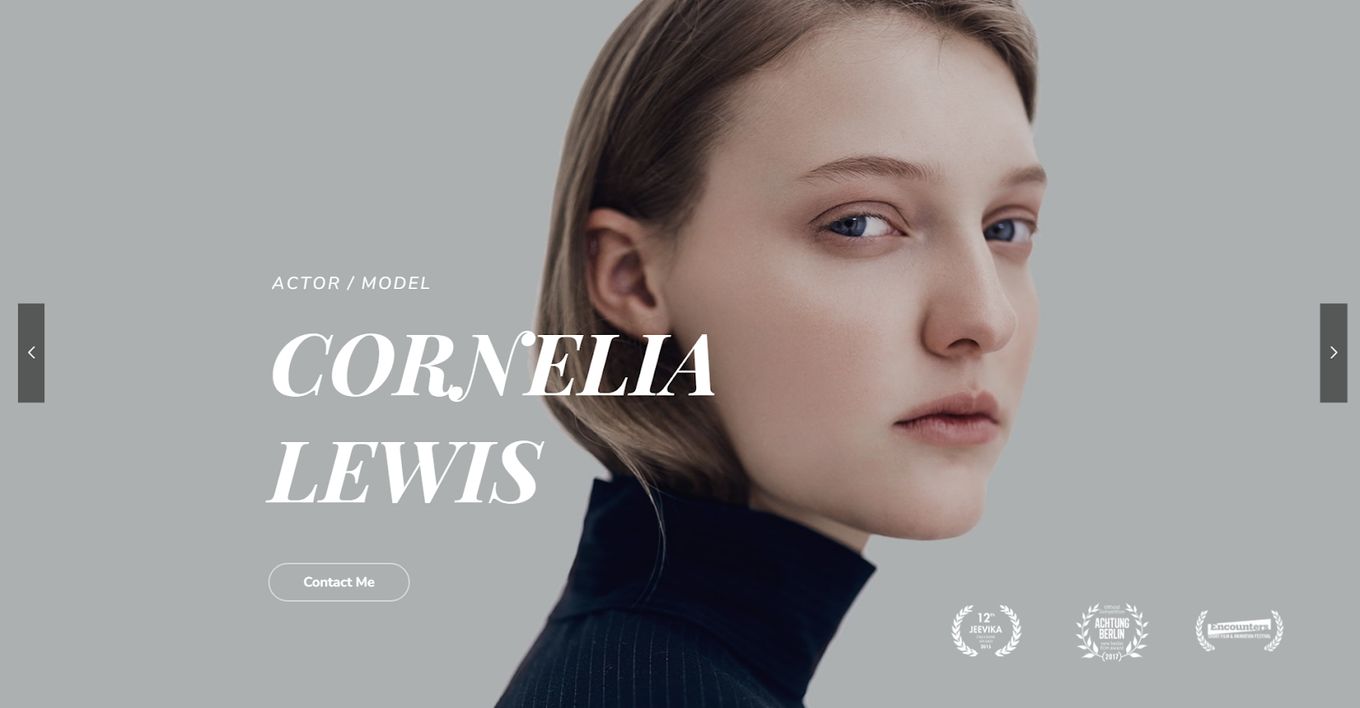 Price: $49
Type: WordPress
Circle is an actors' WordPress template that is also appropriate for any creative companies, organizations, teams, Film Studios, Film Directors, Bloggers, Magazines, Agencies, Creative Studios, and so on to curate their own work.
With unique functionalities, you may pick a video or film source from YouTube, Vimeo, or your Self Hosted account. Google Drive, Dailymotion, Twitch, and Facebook have been introduced to help you organize your work more easily.
Moreover, with a very clean, stylish, and contemporary design, your site will be more appealing to customers and will be ideal for promoting yourself and your acting abilities.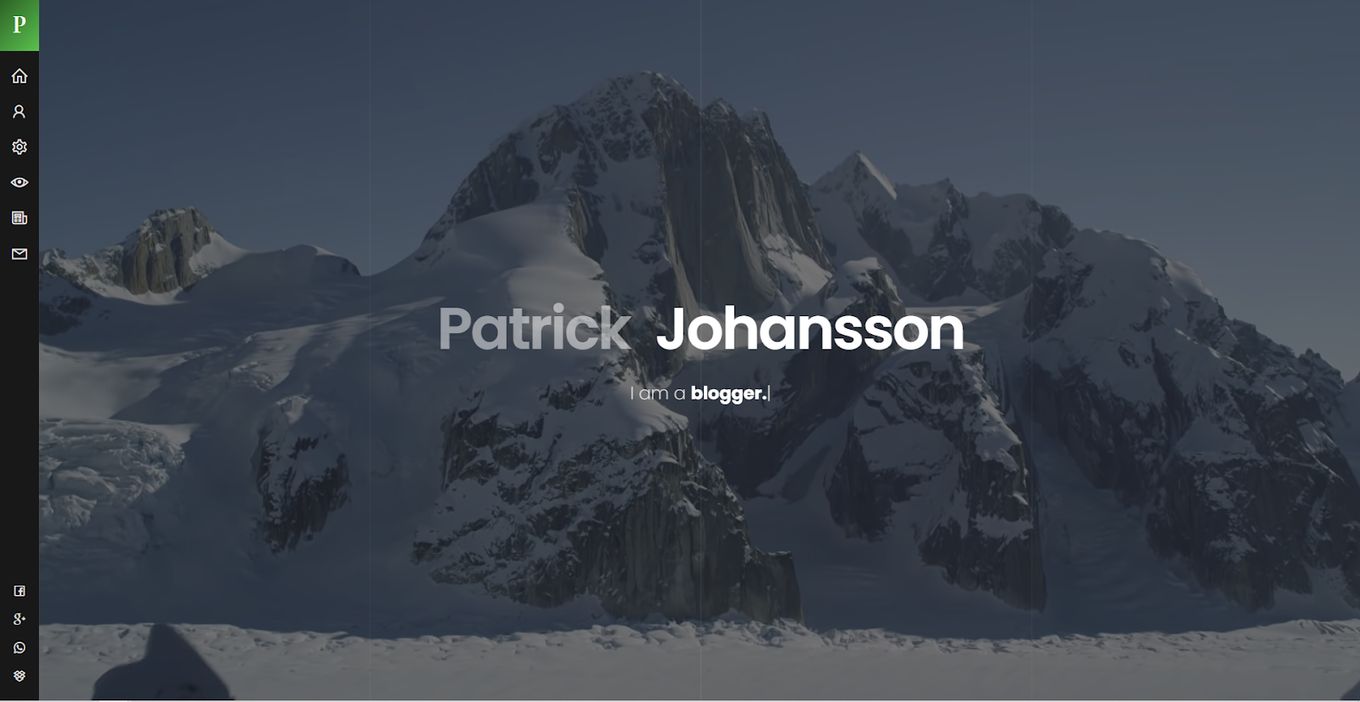 Price: $59
Type: WordPress
Patrick is a completely Responsive vCard, Portfolio, CV, Business & Multifunctional Individual WordPress template with a scrolling page designed to highlight your top-notch presentations. Designers, videographers, animators, filmmakers, actors, singers, and anyone who needs a simple, appealing, and appropriate marketing strategy would appreciate this theme.
In general, the template allows you a lot of flexibility, which will help you reinvent your website's marketability. Because this theme is universal, it may be applied to any website.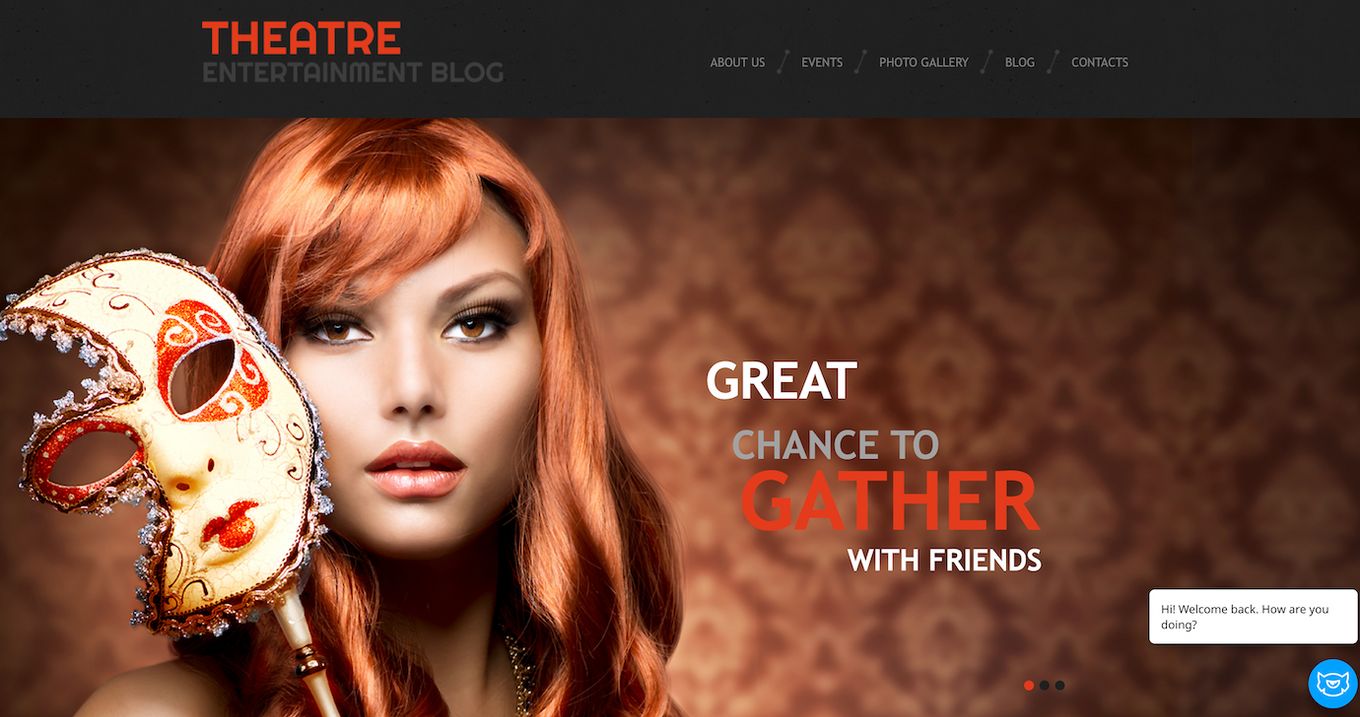 Price: $75
Type: WordPress
This WordPress template has been designed with theater kind of actors in mind.
It is more like a template for a group of actors or a theater than for a singular actor.
It provides specific sections like "Best actors" and "Latests performances". On top of that, you can also use it to show the events in the theater, galleries with photos of performances, etc.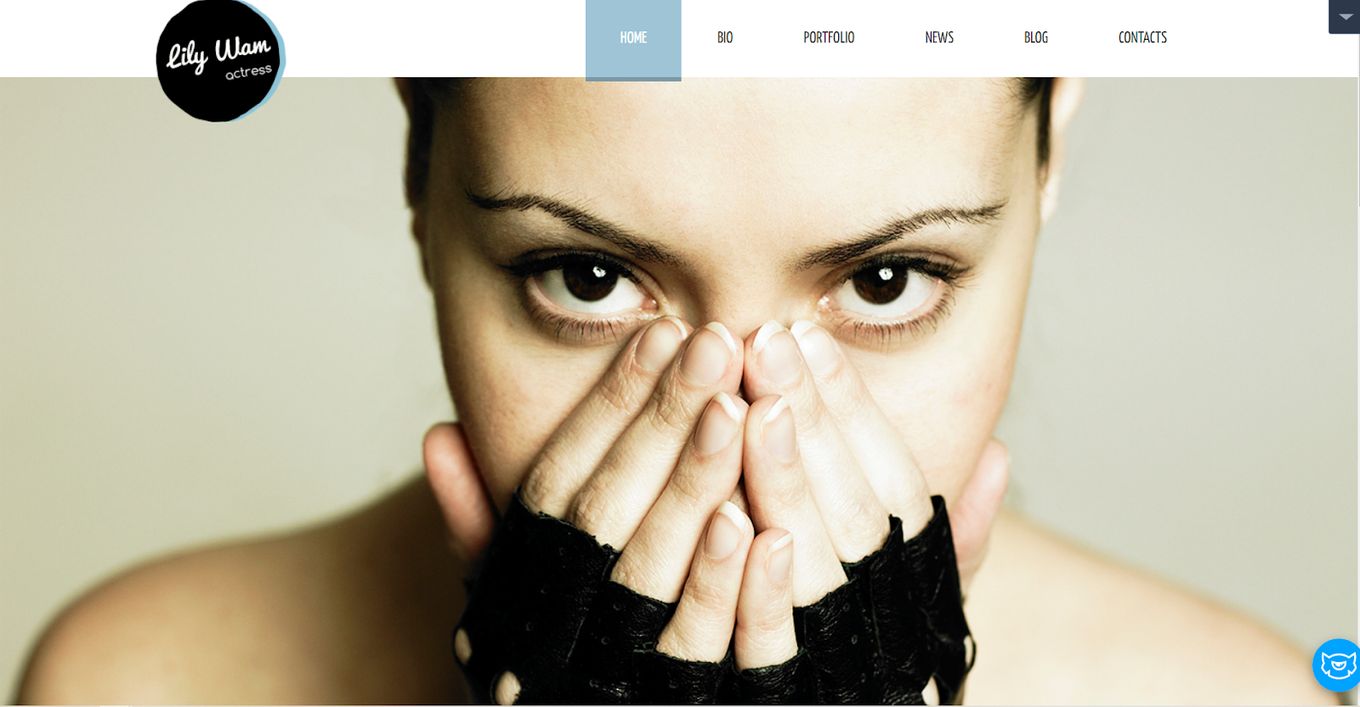 Price: $39
Type: Joomla
Look no farther than Lily Wam if you need a website with a distinctive design to help you advertise your acting profession online. Lily Wam Joomla template comes with a variety of well-designed demos to serve as the foundation of your personal website, offering you a lot of alternatives for how it appears.
Its large, dramatic style is perfect for leaving a lasting impression on your visitors. You have a fantastic opportunity to display a huge photo of yourself in a way that your visitors won't be able to overlook thanks to the full-screen layout of the homepage.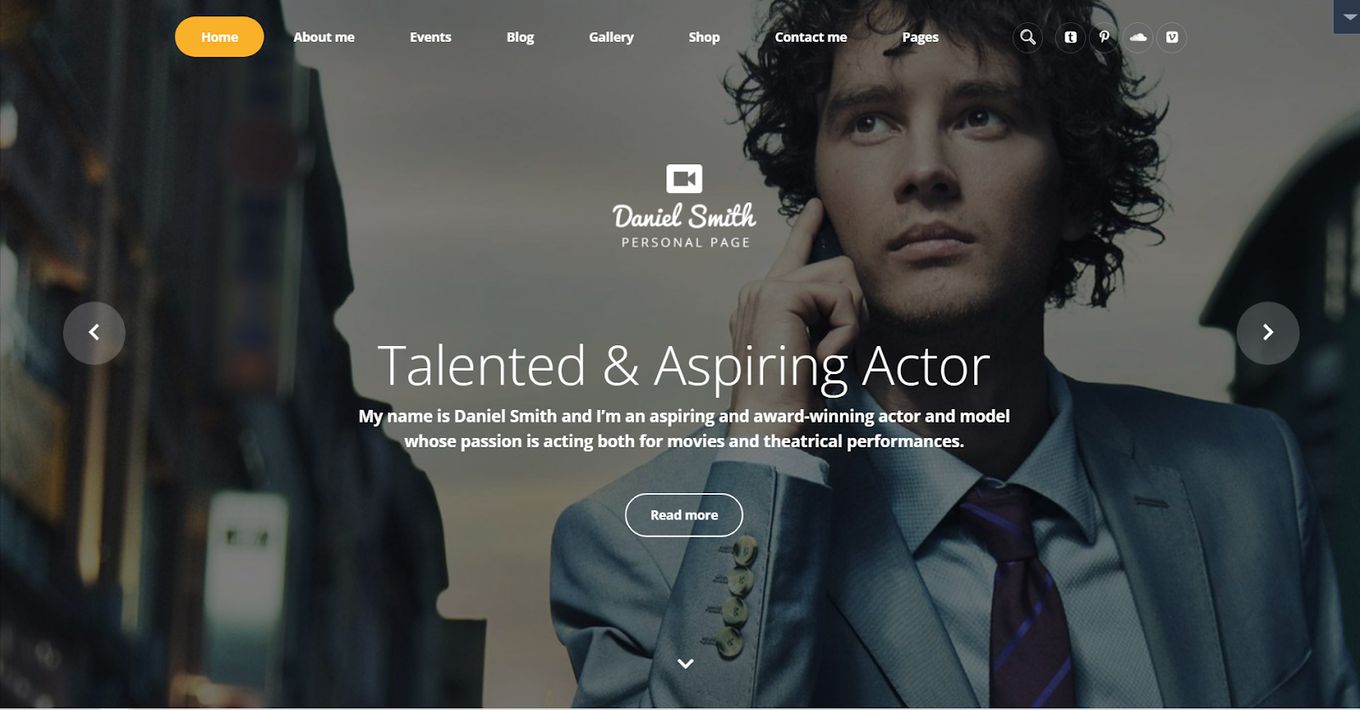 Price: $75
Type: HTML
Daniel Smith is an HTML actor website template for those who want to create their personal page with a trendy pattern. Try out this completely responsive template, which offers proper semantic code, standard requirements, and a clean, elegant design!
A rich UI kit allows you to spice up the info with various forms of content, while a wide range of ready-made HTML pages will let you present yourself in small things.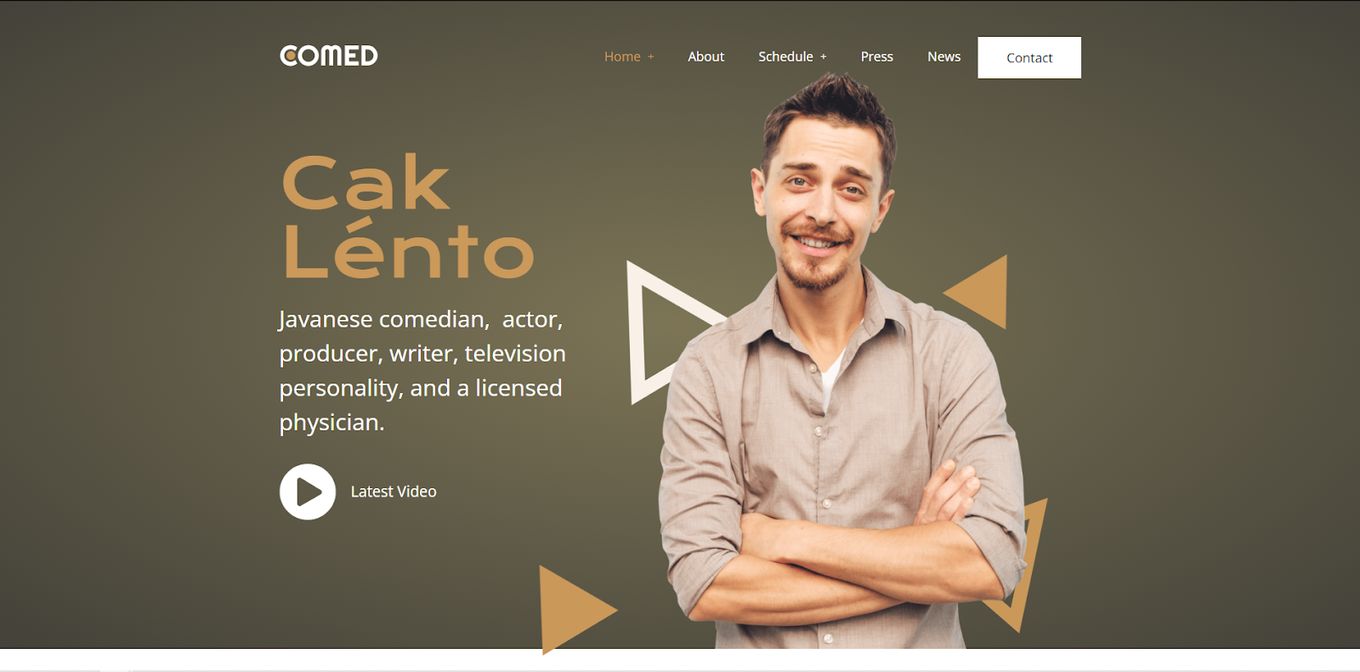 Price: $15
Type: WordPress
Comed template is modern and clean and can be used by those who want to create their own professional-looking WordPress-based website for stand-up comics and comedy clubs.
Actors too can use the more than 14 pre-amazing templates, and free plugins and enjoy the modern and clean design, fully customizable retina-ready, and cross-browser. Since it is crafted for the entertainment industry, the transition from a comedy website to an actor's website is not a difficult one.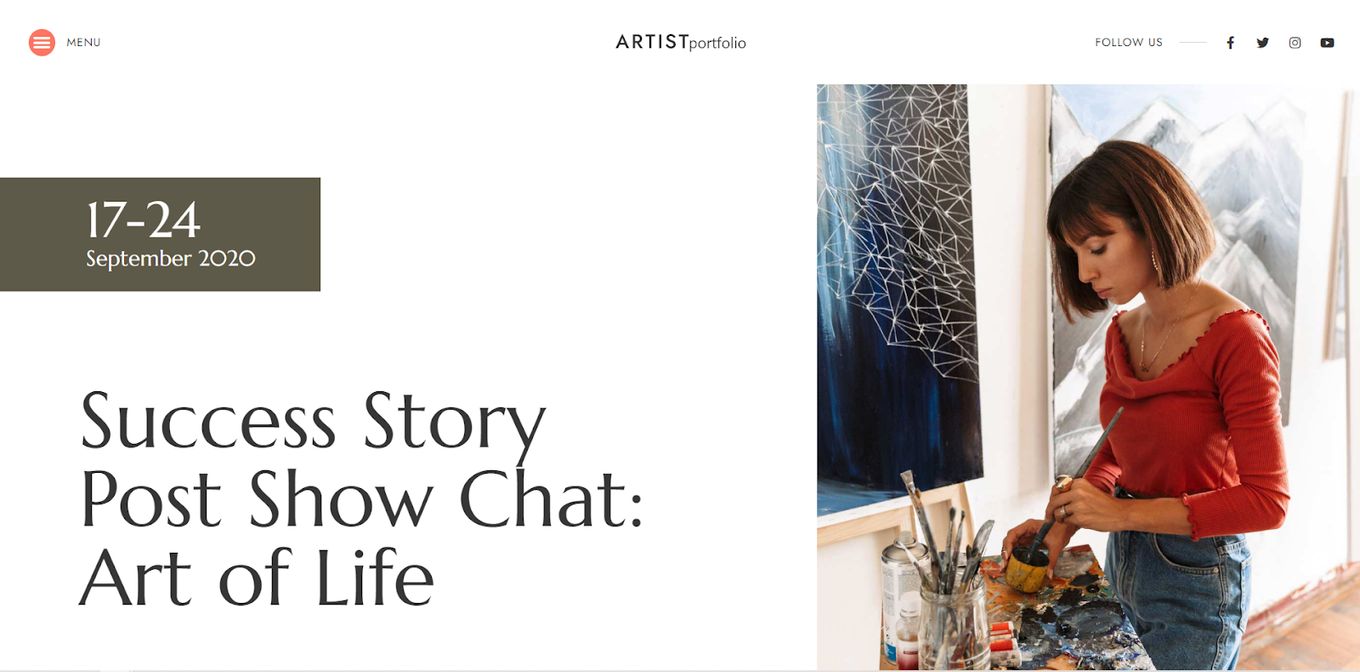 Price: $29
Type: WordPress
Artisio is an actor website template suitable for any type of actor who wants to show off their portfolio and gain visibility online. It is a great option for when actors want to show off their personal blogs, publications, and CV/resume.
In the world of acting, Artisio stands out as a great way to interact with your online audience. It comes with more than 15 pre-made demos, a fully responsive layout for smooth navigation, cross-browser compatibility, and a professional design.
Price: $29
Type: HTML
Acting Art's best part as an actor website template is its parallax view where the background moves more slowly in comparison to what is in the foreground. It is an incredible way to not only introduce an actor but also associate them with powerful visuals.
The Acting Art HTML template is fully responsive and displays quite well on all screen sizes. The design is meant to mimic an art magazine, allowing the actor to express themselves fully.
6 Free Actor Website Templates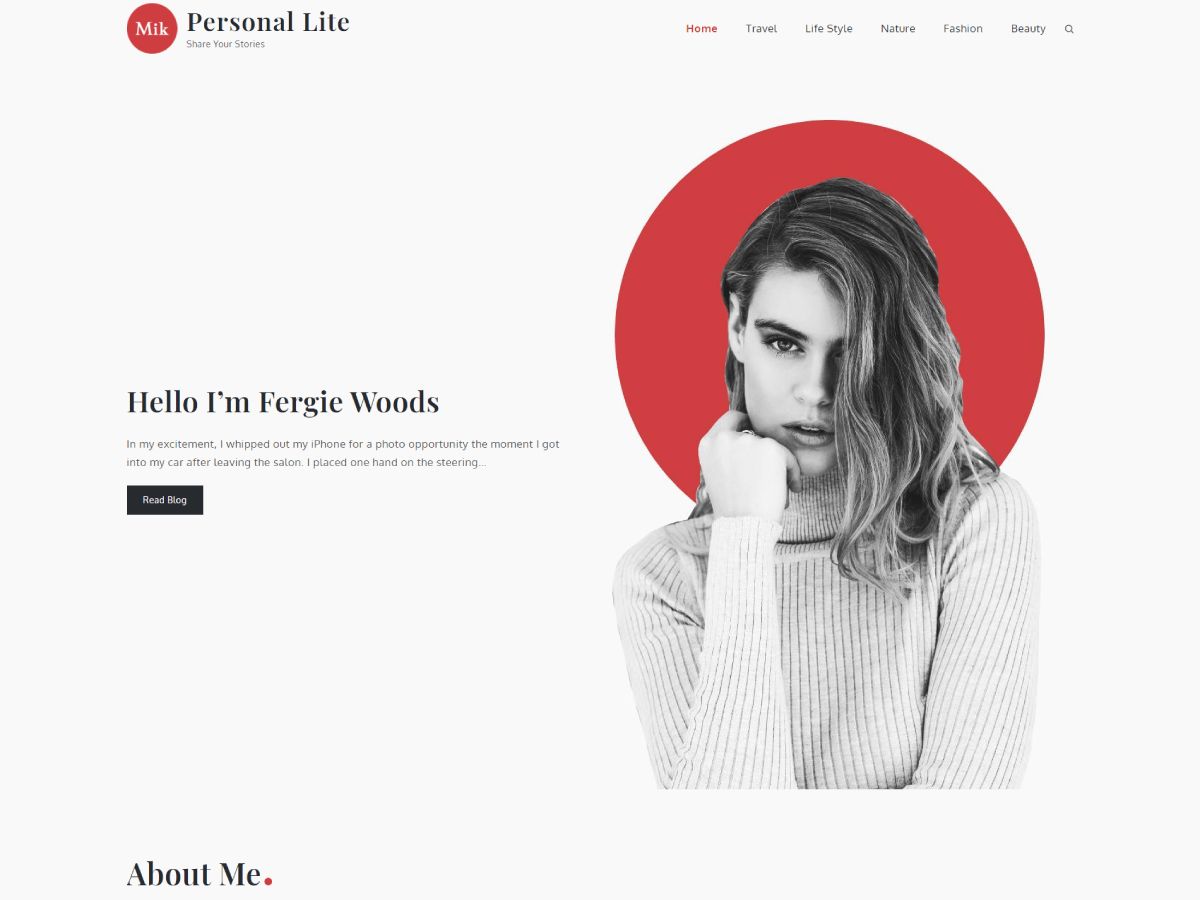 Price: Free
Type: WordPress
For the actor who wants to promote their work by creating their own website, to help them advance their career, Mik Personal Lite stands out as a great individual choice. It's jam-packed with eye-catching attributes that are sure to pique the audience's interest.
Models, photographers, cinematographers, and other professionals can all use Mik Personal Lite to create multiple forms. Color elements that stand out might help your website be visible to the audience you want to reach.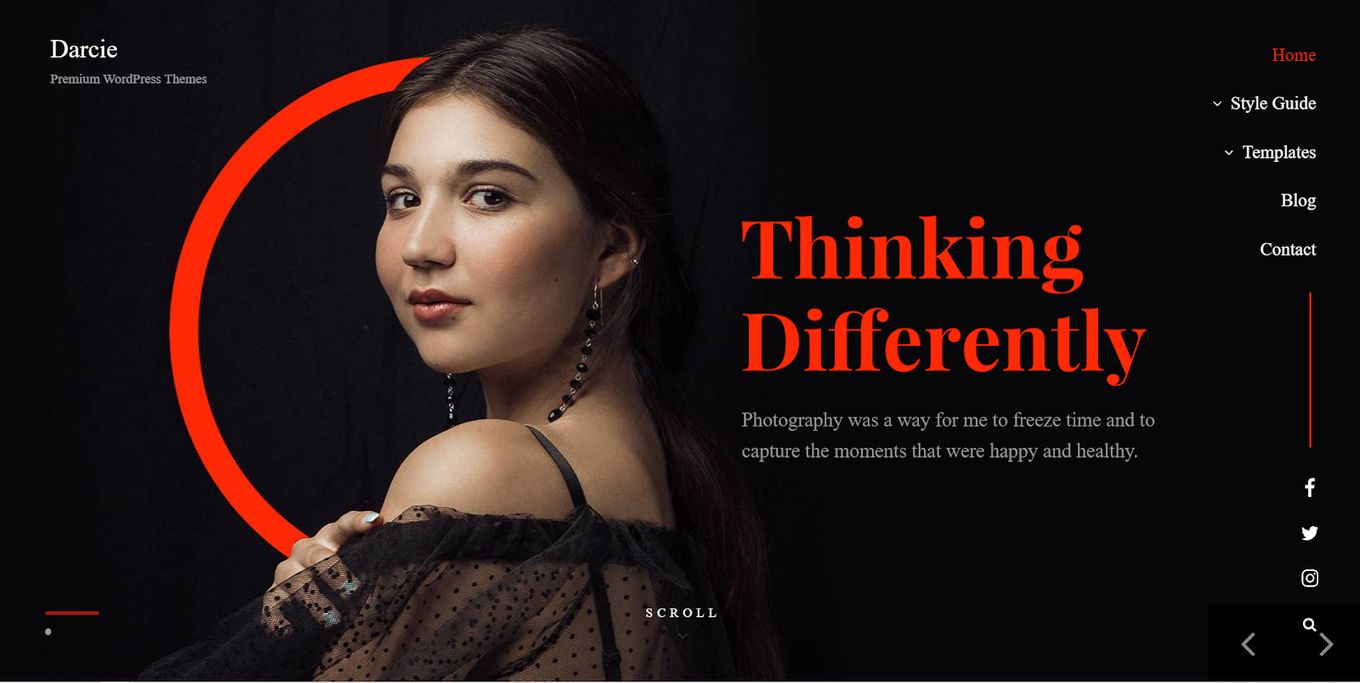 Price: Free
Type: WordPress
Darcie is a dark-themed free template actor can use to show off their works in charming and graceful designs. There are several customizable portfolio sections that look awesome when scrolling through, enticing site visitors to stay for longer and look at everything.
Darcie was intended for photographers but since acting is a visual medium, for the most part, it works out well. The best features include the Slider, Hero Content, Portfolio, Testimonials, and Services.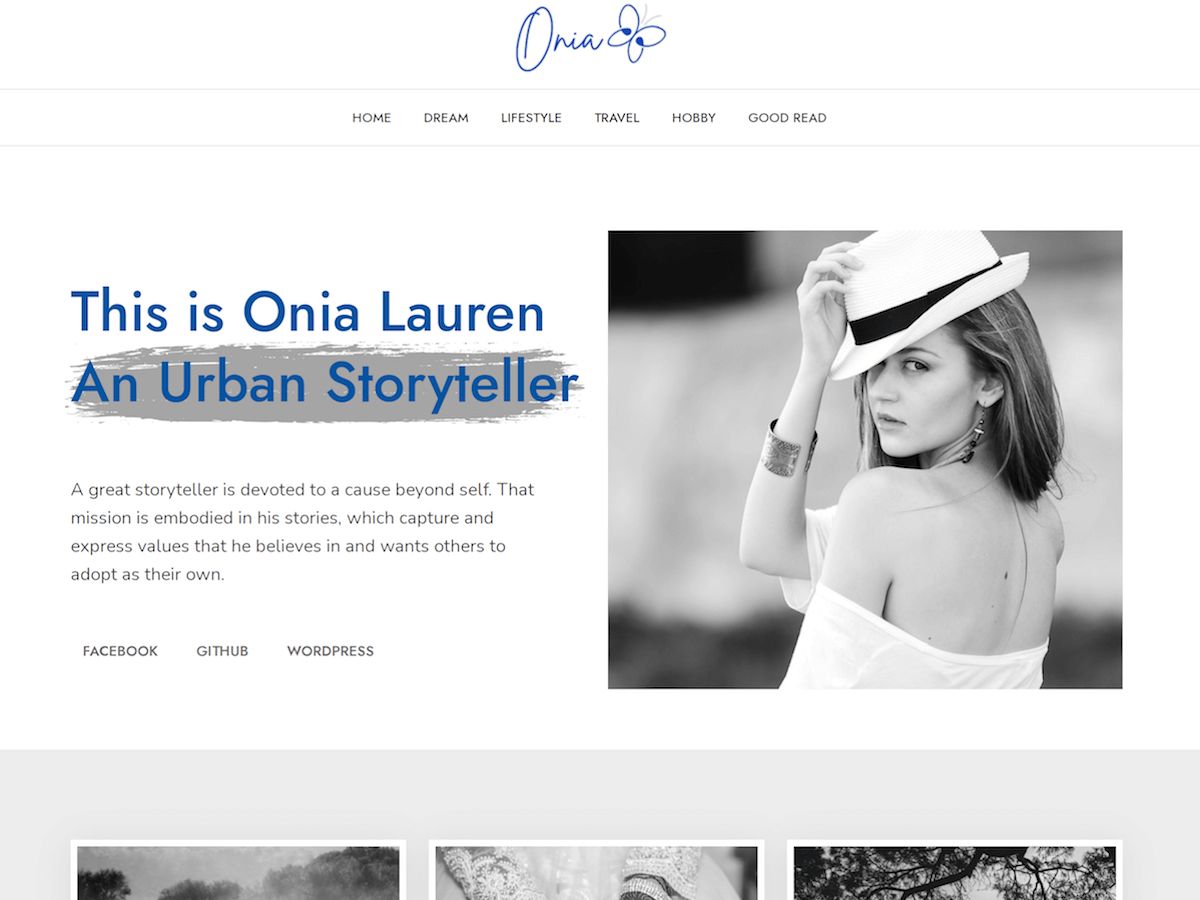 Price: Free
Type: WordPress
Onia is a clean and basic free WordPress theme with a unique design. It has a responsive layout, blog formats, and a plethora of dynamic options that make it simple to tailor to your specific requirements. It's ideal for freelancers, designers, photographers, artists, and anybody else who works in the field. Onia is a perfect template that is both artistic and functional.
It's not just a one-of-a-kind portfolio theme; but a multi-purpose theme that actors can co-opt to showcase all sorts of presentations, including portfolios, personal blogs, businesses, headshots, and audition tapes.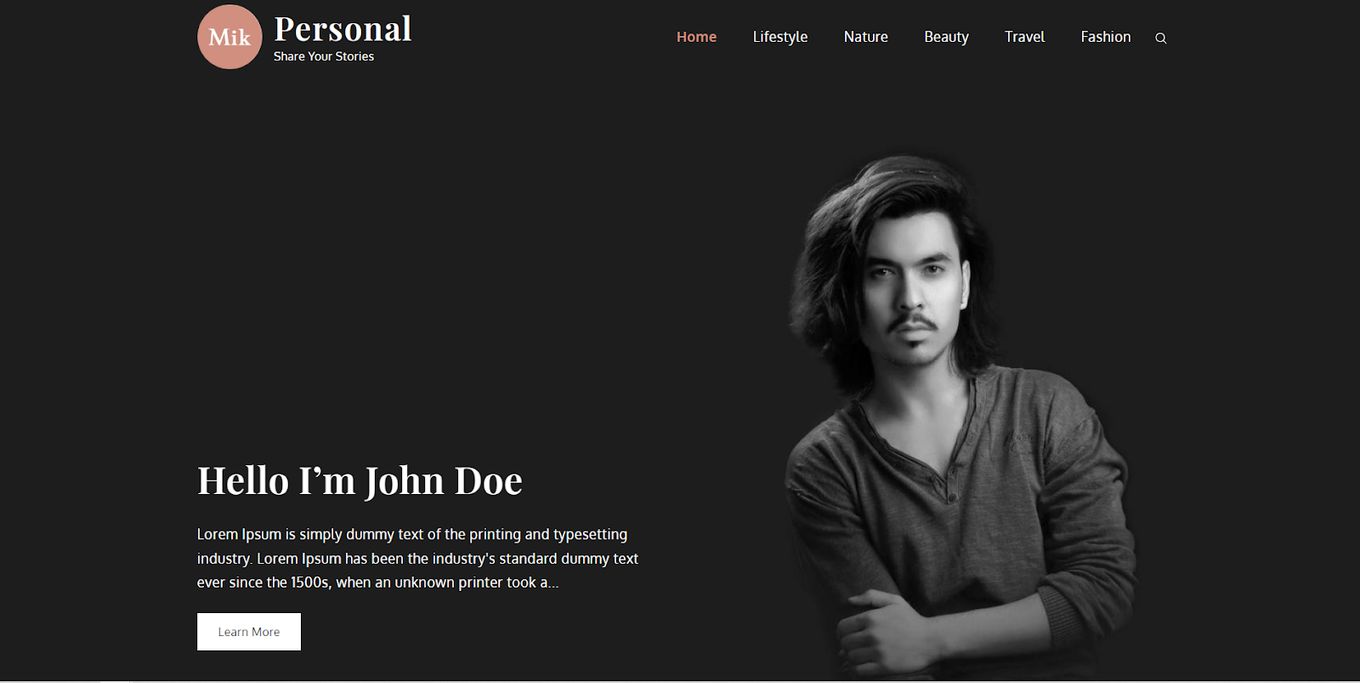 Price: Free
Type: WordPress
Mik Personal is a dark-themed free actor website template customizable to introduce actors in a stunning but elegant way to prospects. The template comes with a section for the blog, a fully customizable background, a custom header, menu, and logo.
With the featured images section, you can put up the best photos of yourself and use the grid layout in the gallery to add a bit more pizazz to the visuals.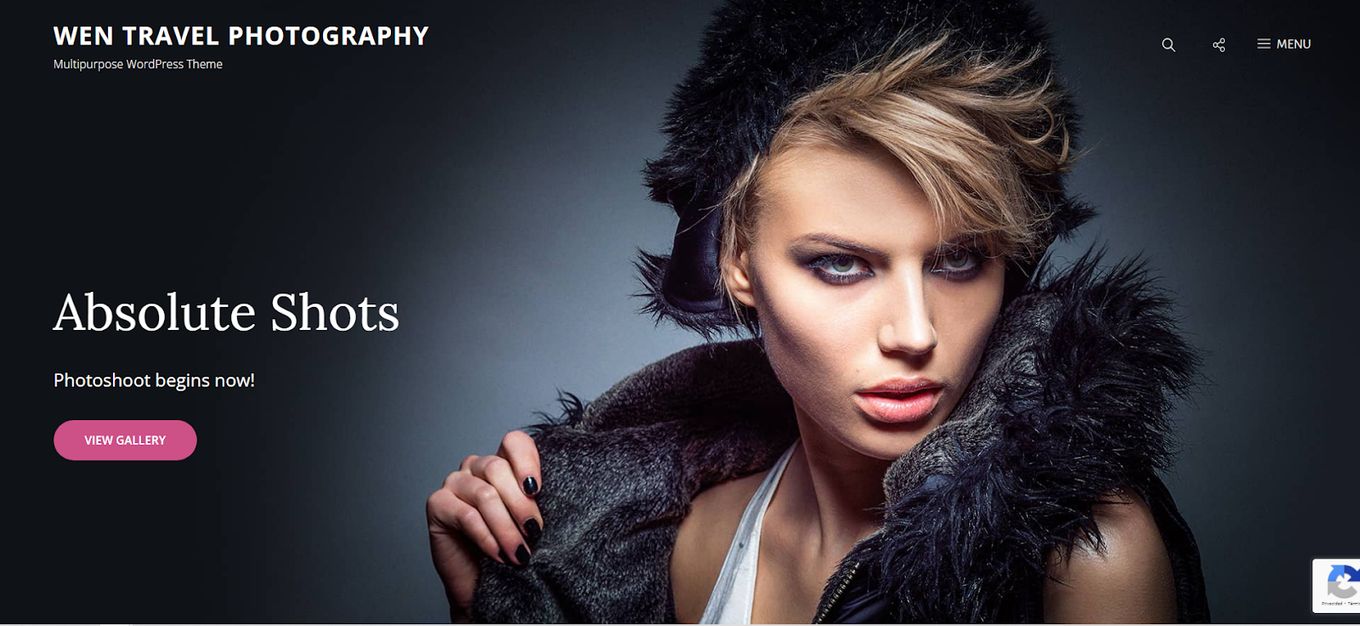 Price: Free
Type: WordPress
Clean, minimal, and chic, WEN Travel photography is, as the name indicates, intended for photography. It is, however, a visual medium that can be co-opted for an actor's website. It comes with great features that include the Header Media, Slider, Featured Trips, Hero Content, Collection, Service, Portfolio, Stats, Testimonials, Latest Trips, Featured Content, and more.
These are all essential to not only build rapport with the audience but also show your best as an actor.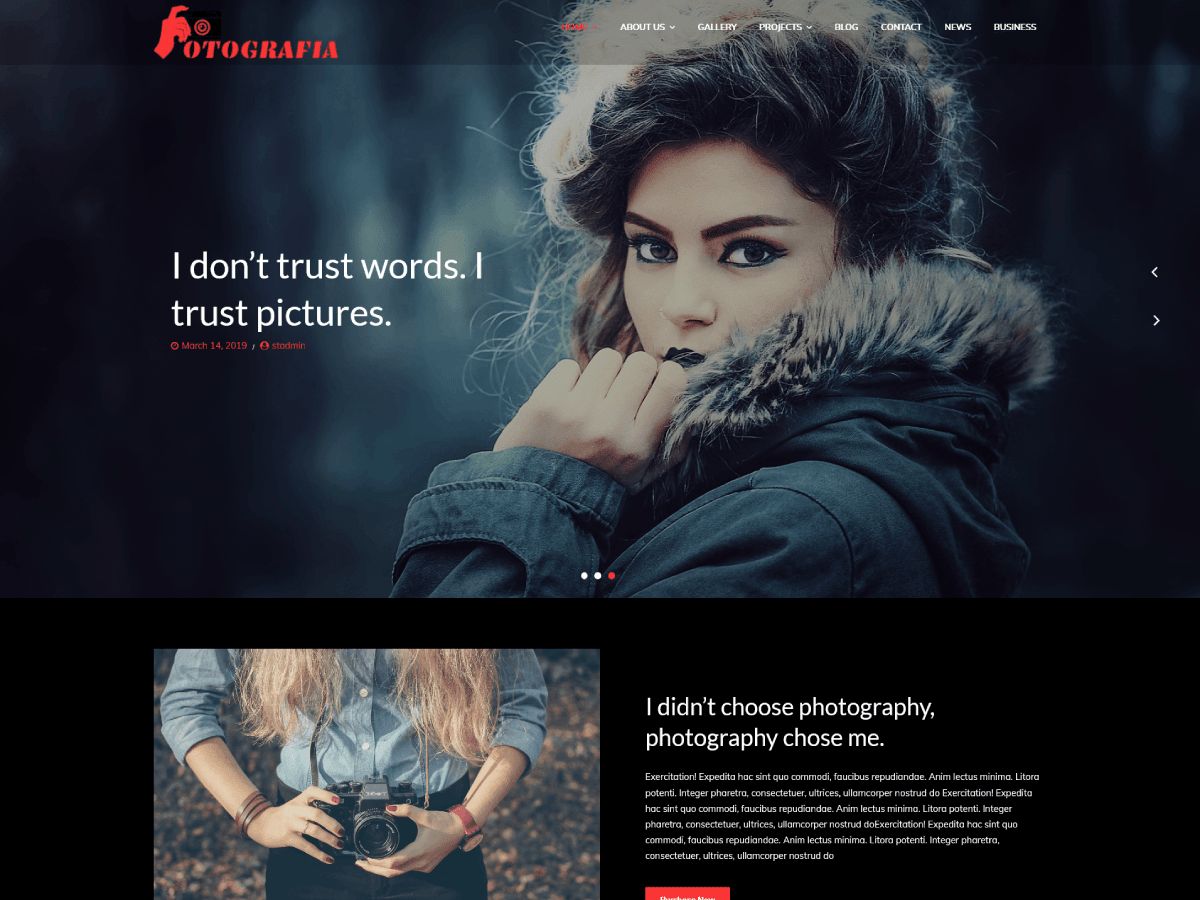 Price: Free
Type: WordPress
Fotografia is a photographers' template that has many visual elements that happen to work well for actors who would like to showcase their best work, headshots, and other projects. It is designed with custom headers that can be changed to fit the theme of an actor's website.
It is fully responsive and mobile-friendly, displaying with ease on all screen sizes. There is a two-column layout, a full-screen mode, and many easy customizations that make it stunning when you choose the right visuals.
What Should an Actor Website Include?
Your professional name: When visiting your site, you want viewers to know who they've come to see. An actor's name is one of their greatest publicity tools and should be easily recognizable.

Social proof: Unions legitimize an actor's claim to fame and lend them more credibility as a performer. Showing your union affiliations is great to signal you are in the industry.

Professional photos: Nothing is more important to an actor looking to get recognized than their face. Aside from professional headshots, candid photos or in-performance snaps can elevate your profile.

About me page: On the about me page, people expect to hear something about the actor that sticks with them. If you are unsure about how to talk about yourself, invite a freelancer or writer to do it for you.

Updated CV: The resume is proof that you can do something with your talent and have dabbled in the craft. Include a proper CV to not only show what you have done but that you take things seriously.

Showcase Your Wins: Being a craft relayed and elevated by visual or audio media, it is always a good idea to have your highlights reel included, as well as any projects you have been a part of.

Career Details: Including FilmographyFinally, one has to maintain their presence online and update it with everything new. The more recent your acting outings, the better.
In essence, the website has to impress anyone that might be looking for an actor to be a part of a project. It is a way to sell your passion and expertise in the craft.
Related Articles
Join 2,000+ readers and learn something new every month!
Get notified about new blog posts, tips, tricks, fullPage.js news etc.
RSS feed