7+ Amazing Movie Website Templates
An important lesson for all entertainment businesses is to provide whatever the audience wants. And, of course, this applies when creating a movie website, too. Your choice of a movie template should reflect your users' searches while intelligently recommending other likable movies.
Technically, designing an amazing movie website cuts across many options and UI elements, including a mobile-friendly website layout, maybe adding some animated sliders, rating sections, etc.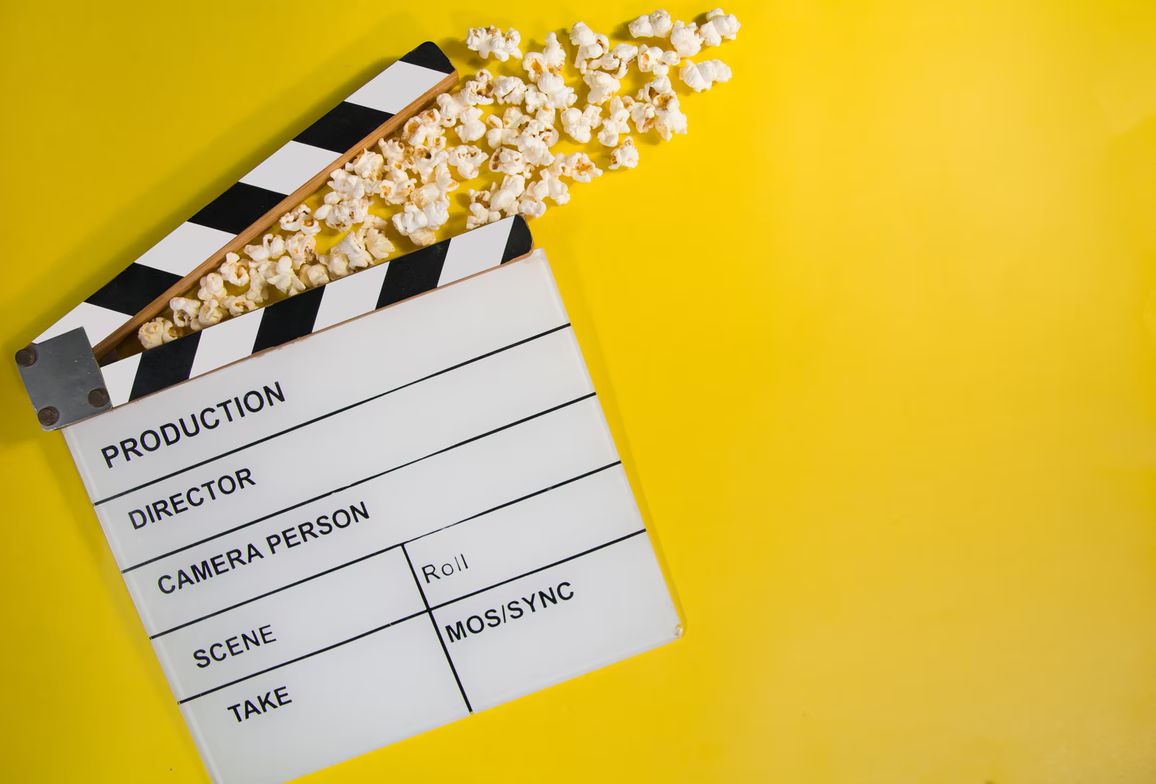 We have explored a few amazing movie website templates in this article to help you create yours without the risk of omitting important design and development elements.
Let's get straight into it.
Top 8 Amazing Movie Templates
Price: $59
Type: WordPress Theme
Fullpane is the component that will allow you to create a truly beautiful website like the one that Dreamworks made for the movie How to Train Your Dragon.
FullPane theme makes it so easy to build a beautiful and inmersive full-screen website that snaps to each section on scroll.
An easy to navigate website that works extremelly well for marketing purposes and websites with lots of visuals, like the movies website you are trying to build.
Internally, FullPane theme makes use of Fullpage.js JavaScript component with its Parallax extension. If you want to use this feature in different themes or templates you can use the Elementor or Guttenberg.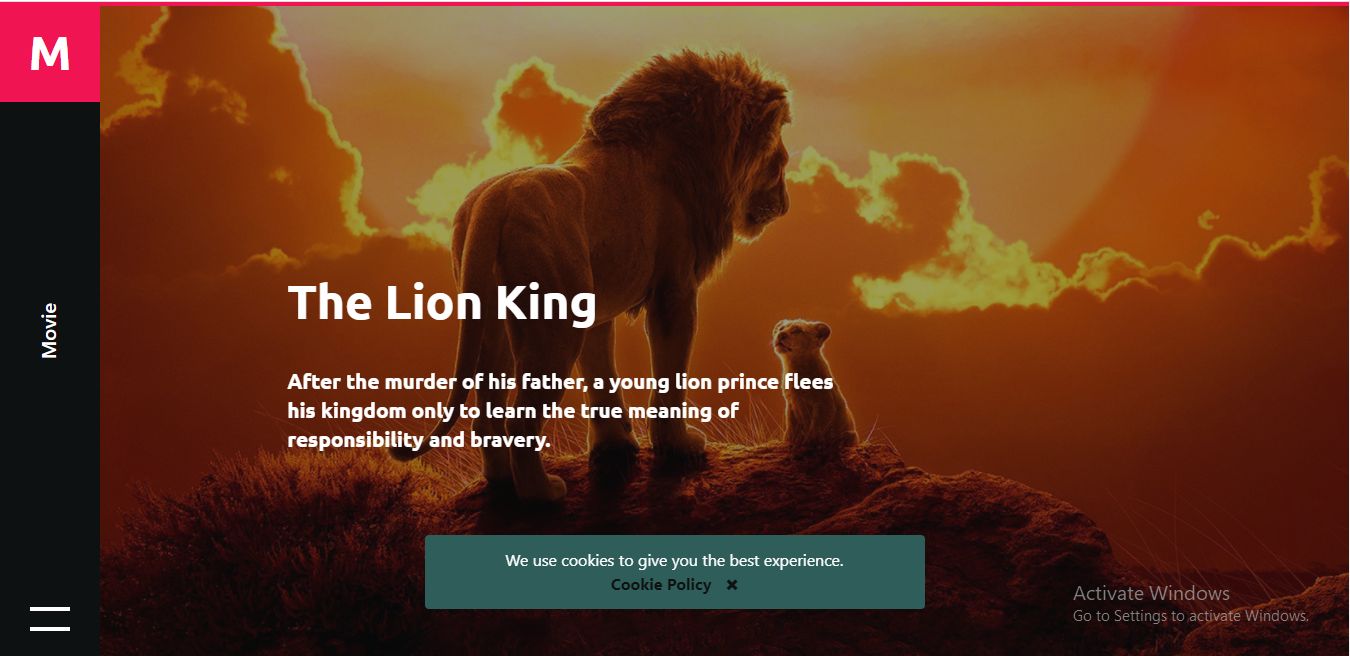 Price: $110
Type: HTML5 template
Based on the PHP framework Laravel, 3WART allows you 100% control over your website, thanks to its easy customization and proper documentation. Its layout is very simple: it is based on a full-screen hero slider and a small hamburger navigation menu at the bottom-left corner.
Generally, the 3WART movie template is ideal for a movie database for posting multiple movies by genre, adding directors and actors, release year, original film language, IMDB rating, etc. This movie website template also includes multilingual support, meaning your site can add already translated content for all languages.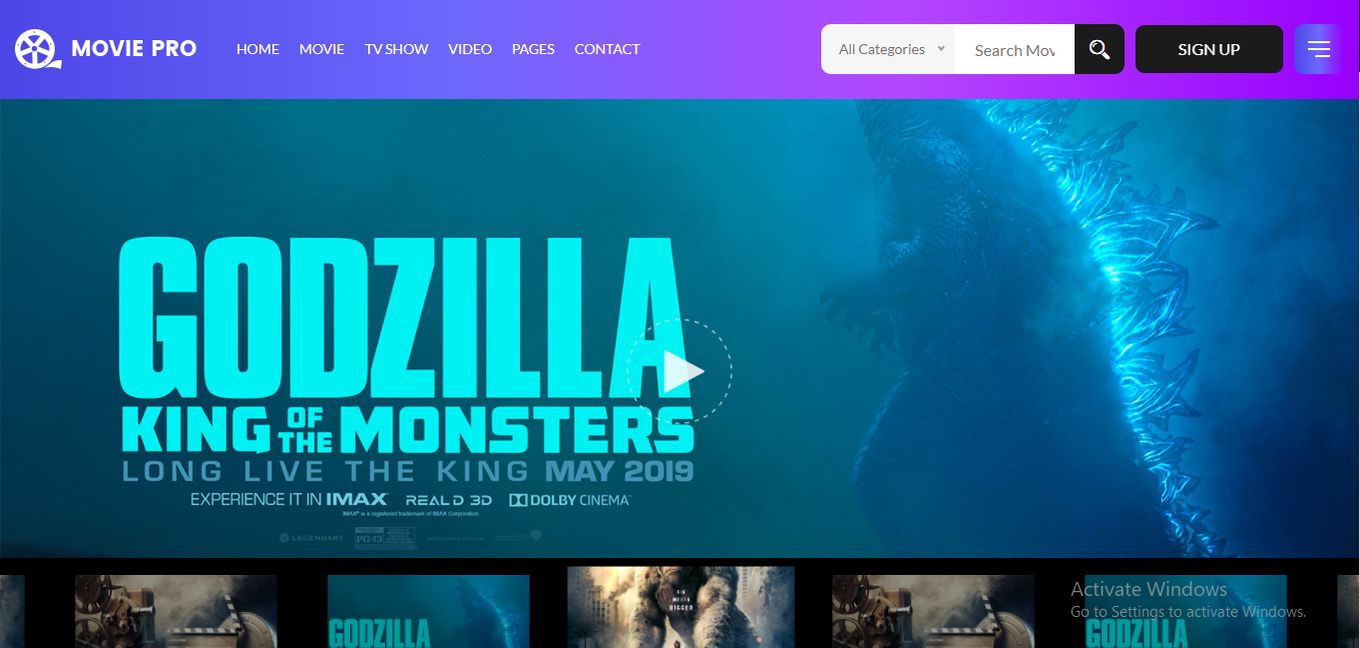 Price: $12
Type: HTML5 template
Apart from being an easy-to-customize epic movie template, Movie Pro offers multiple layouts for different content categories. This includes layouts for movie trailers, movie reviews, movie releases, etc. Movie Pro also features a creative, modern, and clean design suitable to catch your visitors' attention as quickly as possible.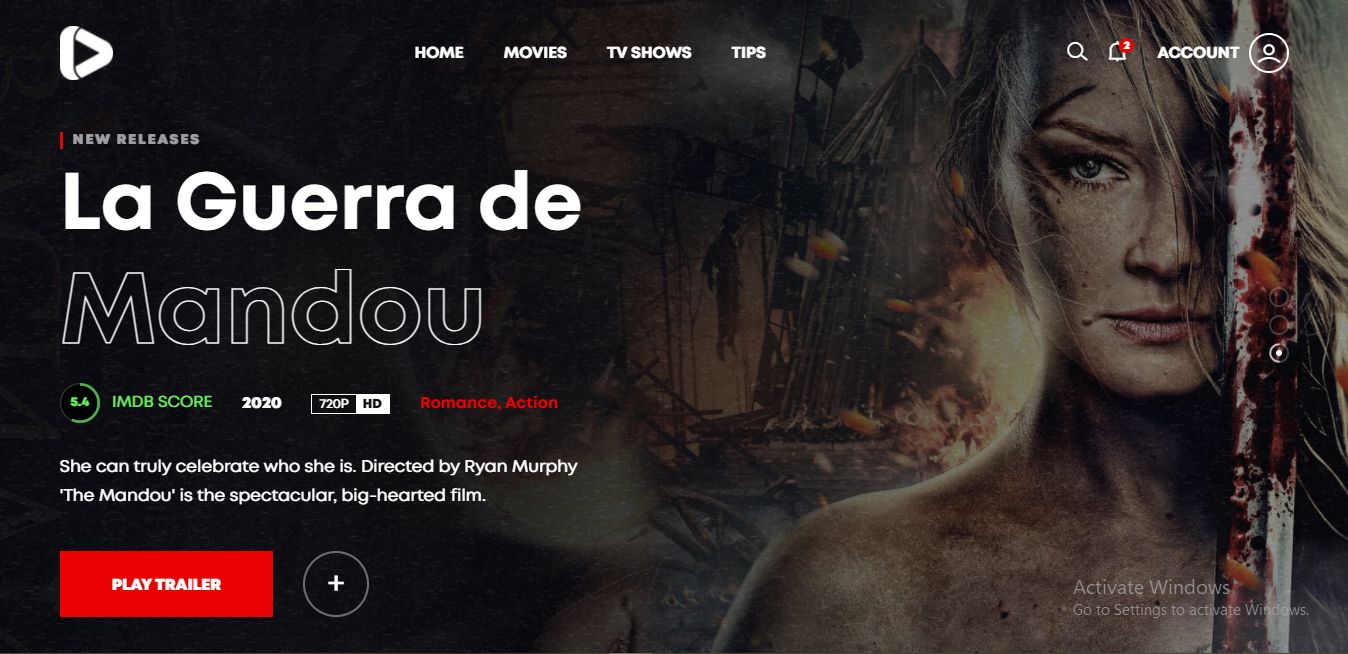 Price: $22
Type: HTML template
The DigiFlex movie template is a brilliant option for live streaming and movie trailers. The template features a minimalistic yet modern design; it is 100% responsive, making it a perfect fit for all screen types, whether mobile phones or even large desktop screens. DigiFlex movie template also features an amusing hero slider at the top of its homepage to grab the attention of visitors as soon as they land on the website.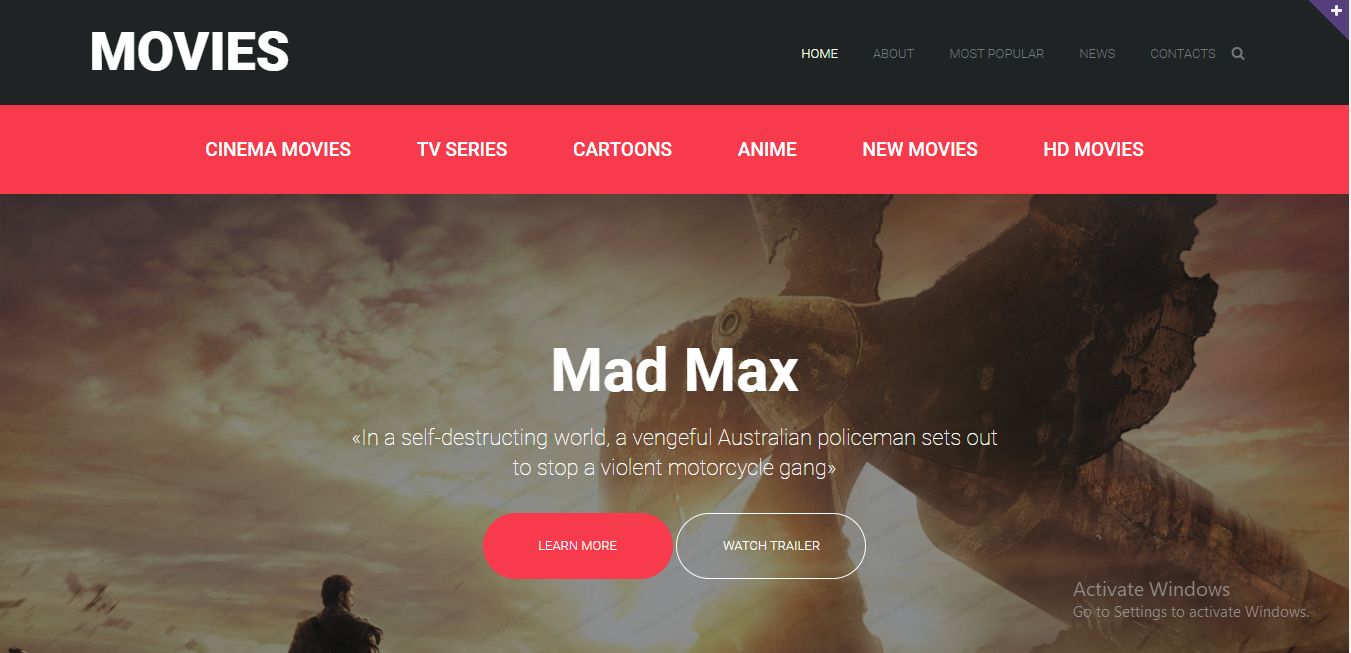 Price: $75
Type: HTML5 template
This movie template is ideal for trailers and reviews. Specially designed for movie production companies, it is an excellent digital channel to showcase your movie, capturing the attention of your visitors in the best possible way.
When you land on the website, you just see a big hero image with an automatic transition. However, as soon as you scroll down, the top navigation menu becomes a sticky navbar so you do not get lost on the rest of the page.
With this exciting website layout, this movie website template allows you to customize your site as desired while ensuring it is responsive across different screen types.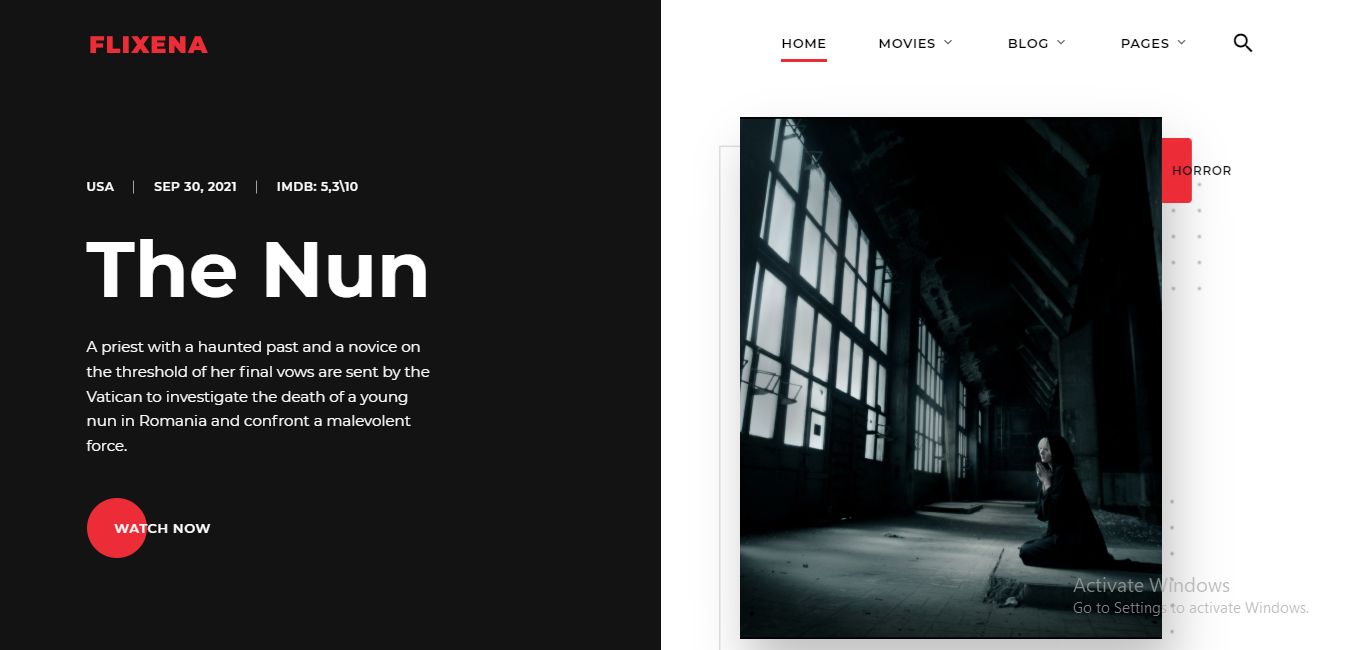 Price: $17
Type: HTML template
Flixena movie template features a subtle yet amusing on-scroll animation effect that can capture your users' attention very quickly. Ideal as a video hosting portal, Flixena is very easy to customize, thanks to the full customization option included in its bundle. This BootStrap-powered template is also fully responsive, offering your users an excellent viewing experience regardless of their screen size or device type.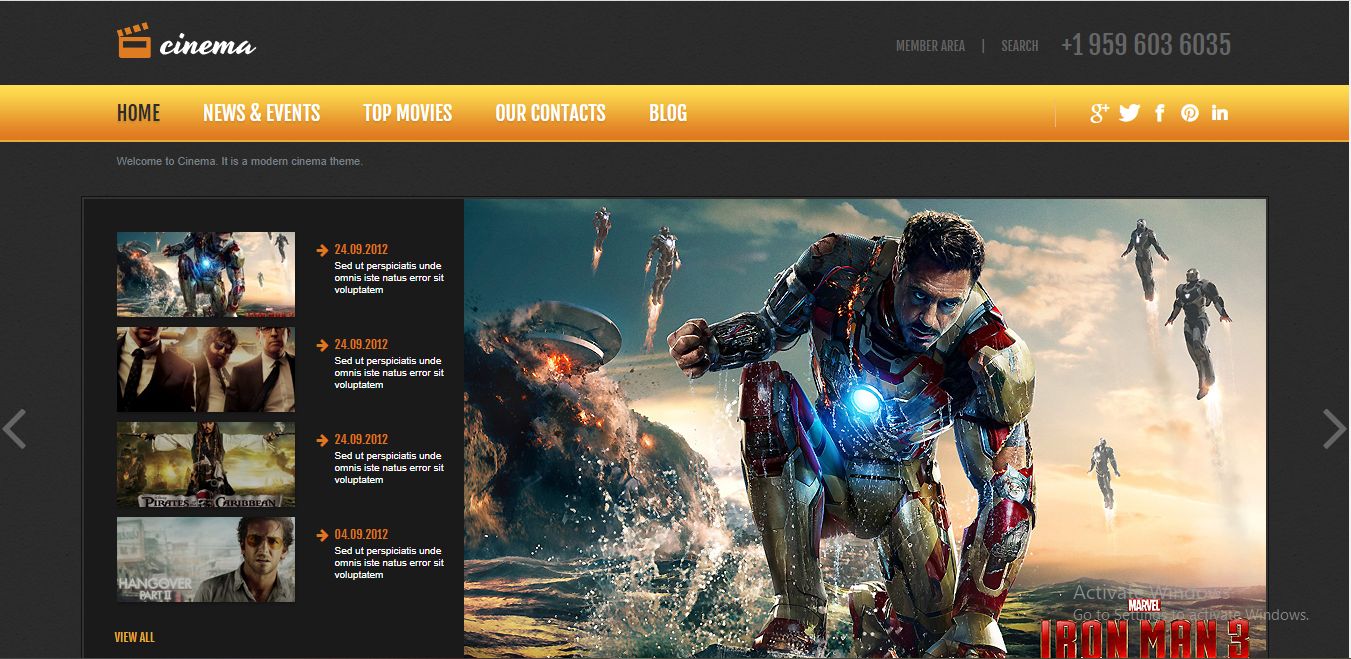 Price: $75
Type: HTML5 template
The last on our list of amazing movie website templates is the Cinema Joomla movie template. You can use this website theme to create a personalized, easy-to-manage website, featuring rich functionalities (like an image slider), a stylish and modern page layout and 100% responsiveness. This template is perfect for online cinema, online movie stores, and film critics.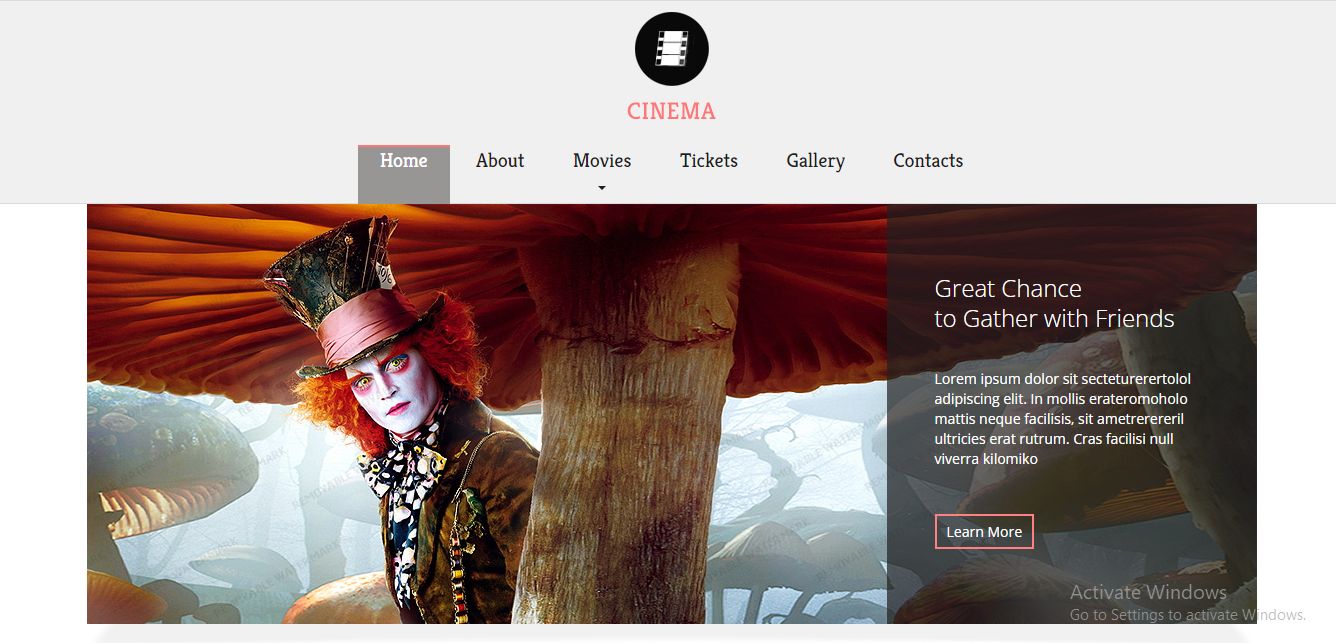 Price: $69
Type: HTML 5 template
Give your movie a modern and stylish appearance with the Cinema movie template. Cinema easily captures your visitors' attention with a well-organized website layout, causing them to delve even deeper into your website.
With brilliant visuals, you can be sure of enjoying maximum engagement from your users, too. The Cinema movie website template is also usable as a movie review website or DVD store.
Conclusion
Typically, movie websites should grab viewers' attention immediately after landing on the site. Inclusively, all sections of your website, right from the homepage to the media player, etc., should be remarkable, memorable, and seamlessly blend with your content (movie).
While you shouldn't include excessive UI elements to prevent distraction, your site's layout and overall design should be considerably stylistic to ensure user engagement with your content. Any of the best movie website templates explored in this article will suffice in designing a digital home for your movie.
However, to save time, ensure perfect results, and achieve brilliant UI effects, such as the subtle scrolling effect, and, if you are into full-screen websites, using something like fullPage.js is the best choice!
Related Articles
Join 2,000+ readers and learn something new every month!
Get notified about new blog posts, tips, tricks, fullPage.js news etc.
RSS feed