For artists, designers, and other creative folks, drawing is as crucial as eating or sleeping. But in an age where we are constantly either on the move or away from home, carrying your art supplies and sketchbook everywhere can be a huge pain.
This is where the beauty and versatility of digital drawing come in. whether it is your phones, tablets, or desktops, drawing on the go is now incredibly easy with different drawing software for Mac.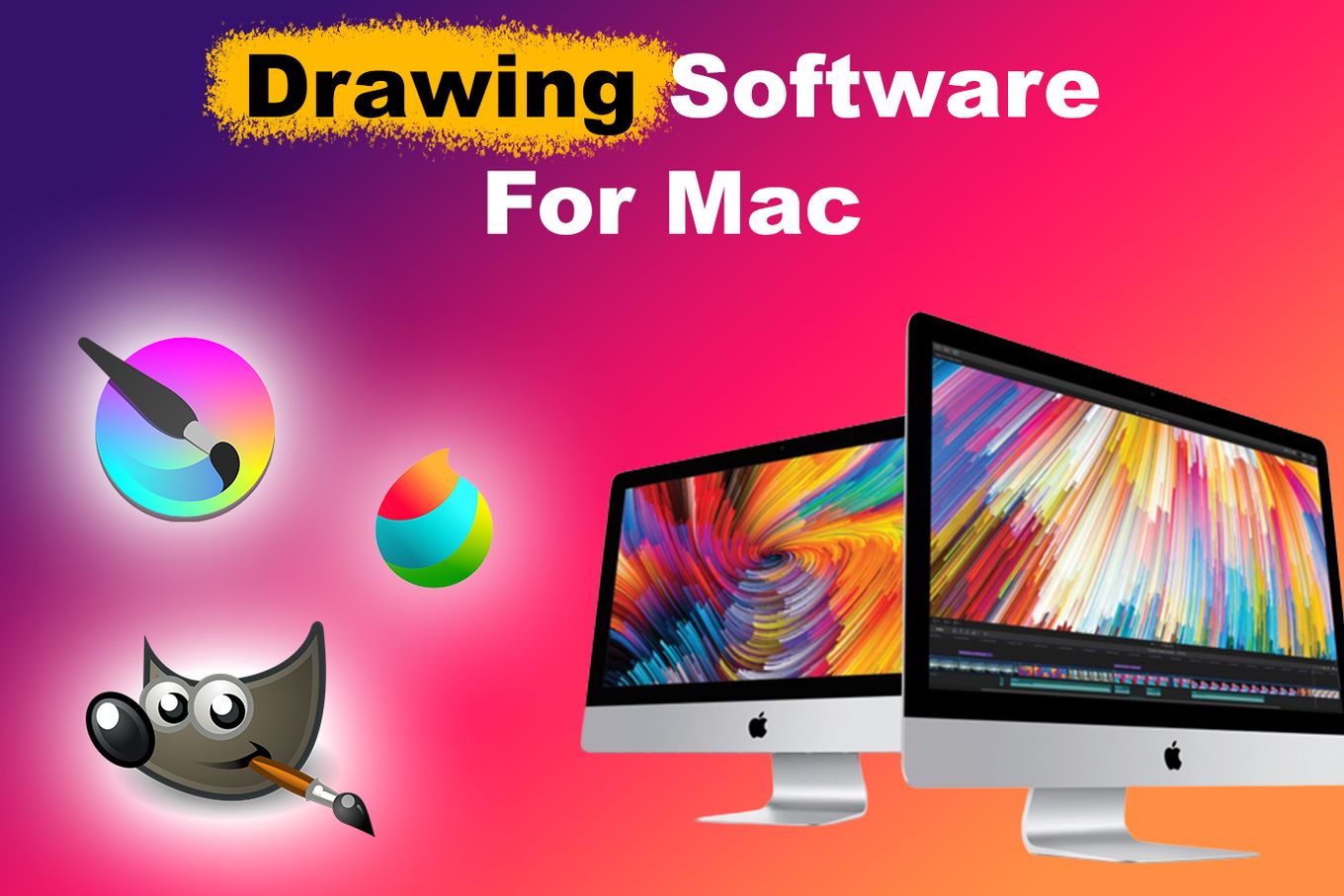 If you are looking for good free drawing software for Mac, you have come to the right place. Here is a list of the Best Drawing Software For Mac that you must try!
21 Best Drawing Software For Mac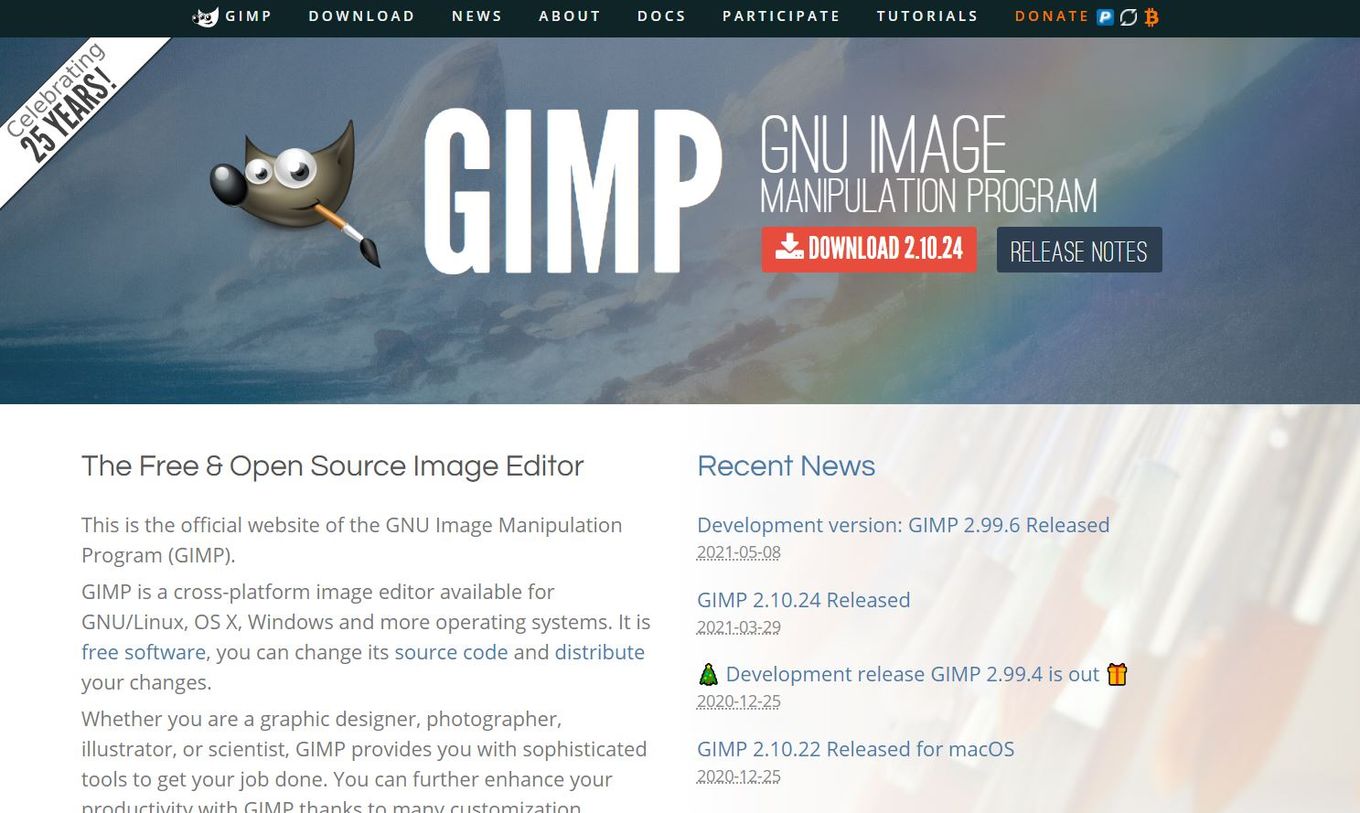 Price: Free
Best for: graphic designers, illustrators, photographers, scientists
Whether it's high-quality photo manipulation or creating original paintings, GIMP has covered you with its various exciting features and tools.
The best thing about this drawing software for Mac is that it's completely free. We consider it one of the best drawing software for Mac.
Pros
Essential Editing Tools
Expanded functionalities with plugins
Cons
GIMP doesn't handle CMYK Color (for printing)
No dedicated Tech Support.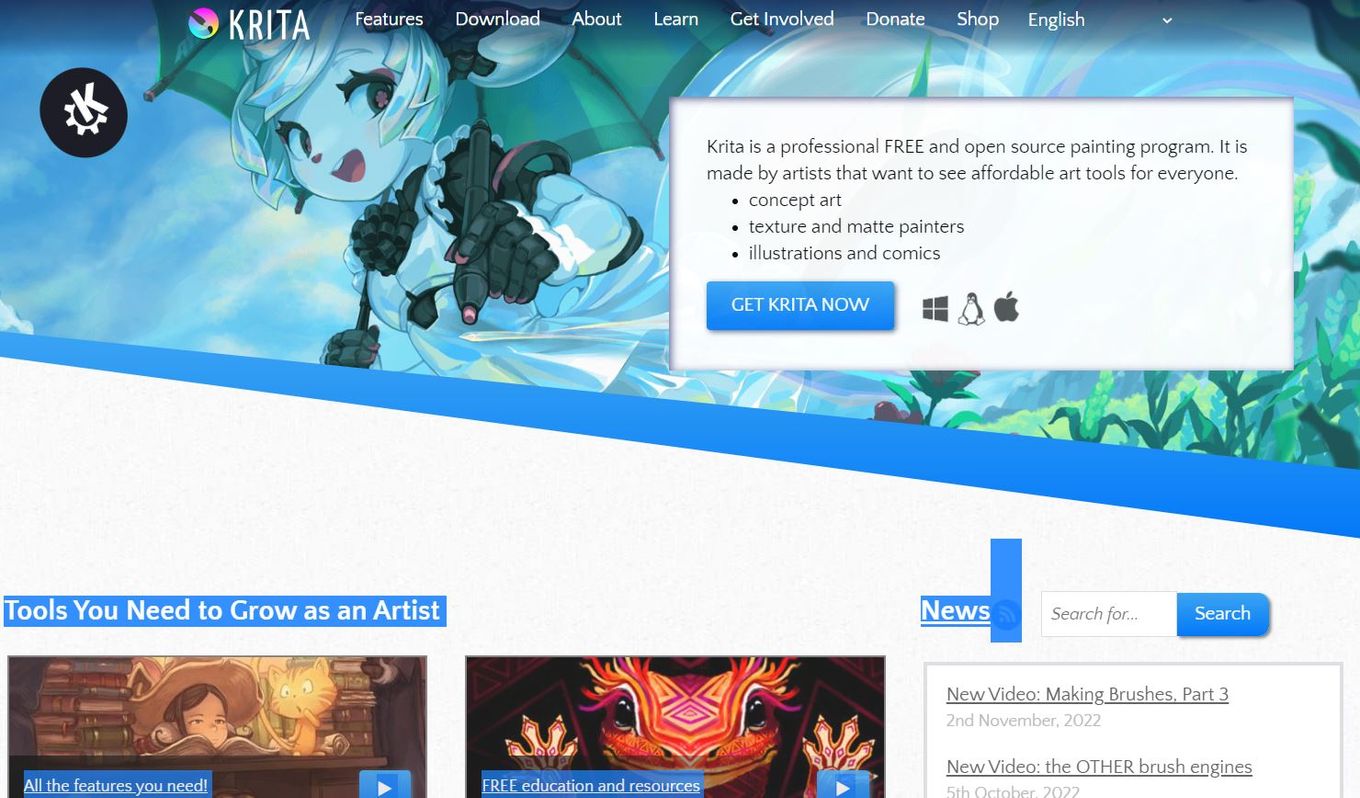 Price: Free
Best for: artists, designers, comic artists
Krita is one of the best free drawing software for Mac and is used by multiple comic artists to create beautiful art.
Whether you are a beginner or a professional, Krita has all the tools you need to make stunning art.
Pros
Free to use
Flexibility of tools
Good selection of brushes.
Cons
No dedicated customer support team
Lack of documentation
It lags sometimes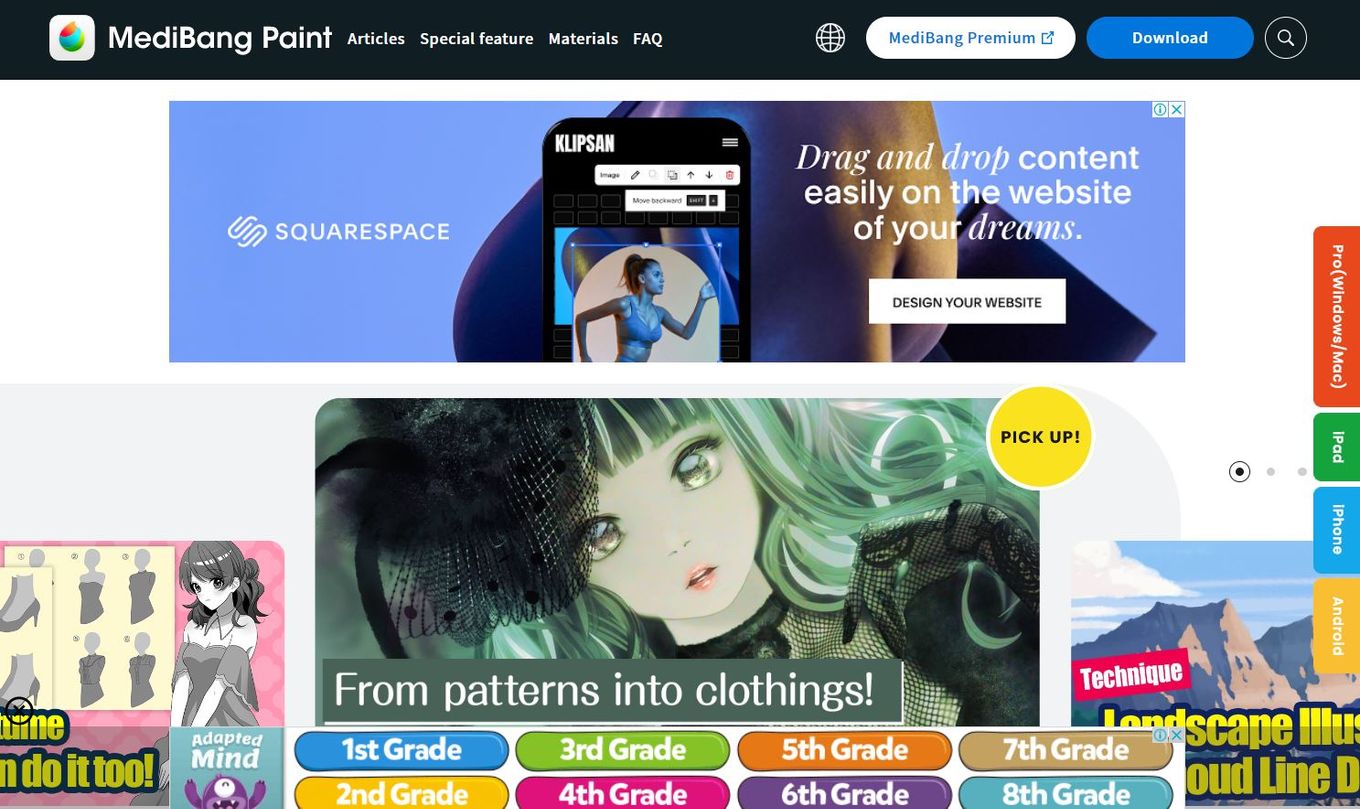 Price: Free
Best for: Designers, artists
If you are looking for affordable yet good digital Mac drawing software, MediBang Paint should be one of the top ones on your list.
There are so many tools and features that you can use to create everything from illustrations to comics and paintings.
Pros
Lot of options for editing photos and drawing
Cloud sharing for collaborative work
Cons
It is not software for professional drawing
It Requires an Account to use all the features
If you are into photography, you should also check the best photo management software for mac.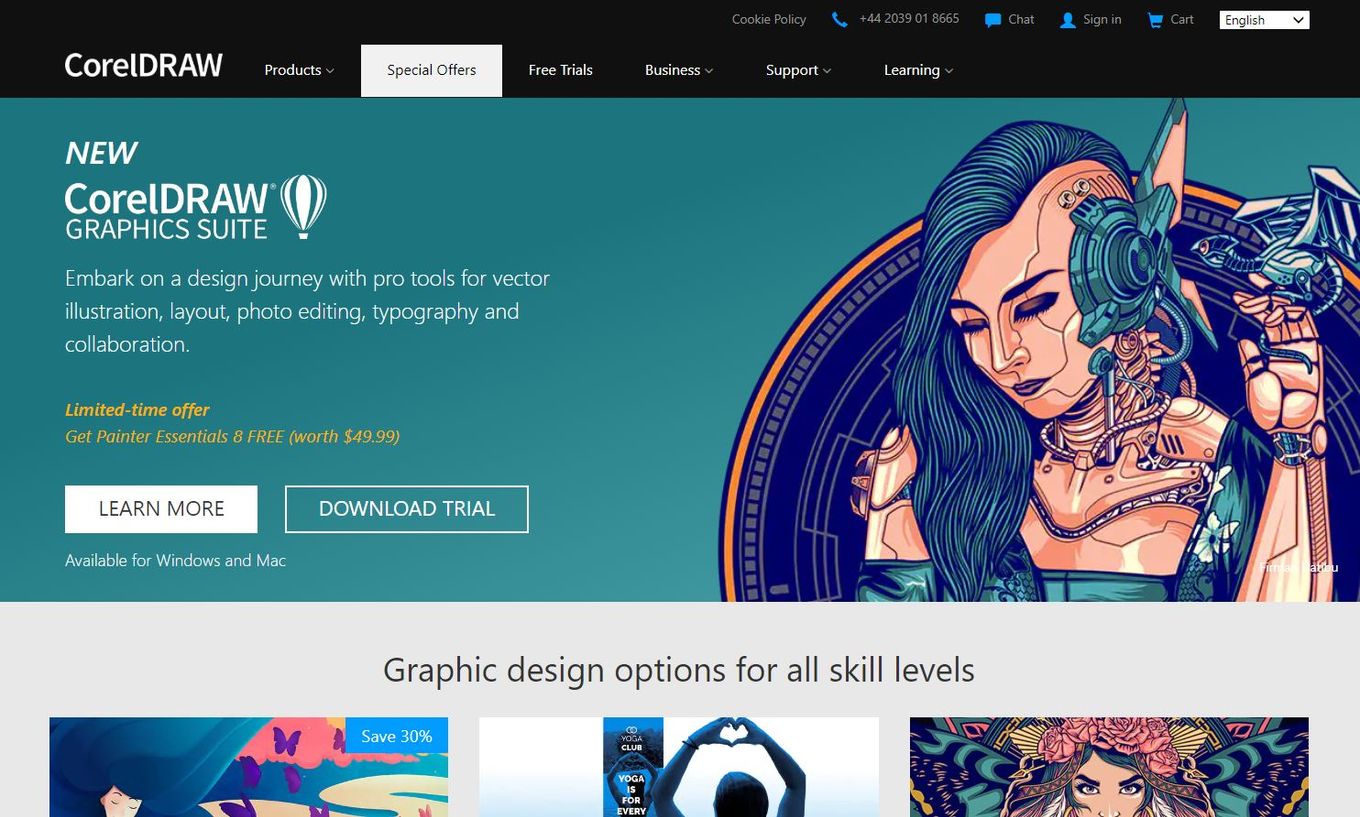 Price: $439/year
Best for: Designers
Coral Draw is one of the most sought-after drawing software for designers.
It provides you with great tools for vector illustrations, layout, photo manipulation, typography, and other collaborations.
Pros
Modern, intuitive, and fast
Professional features
Cons
It slows down when a lot of actions are taken or if you download a lot of fonts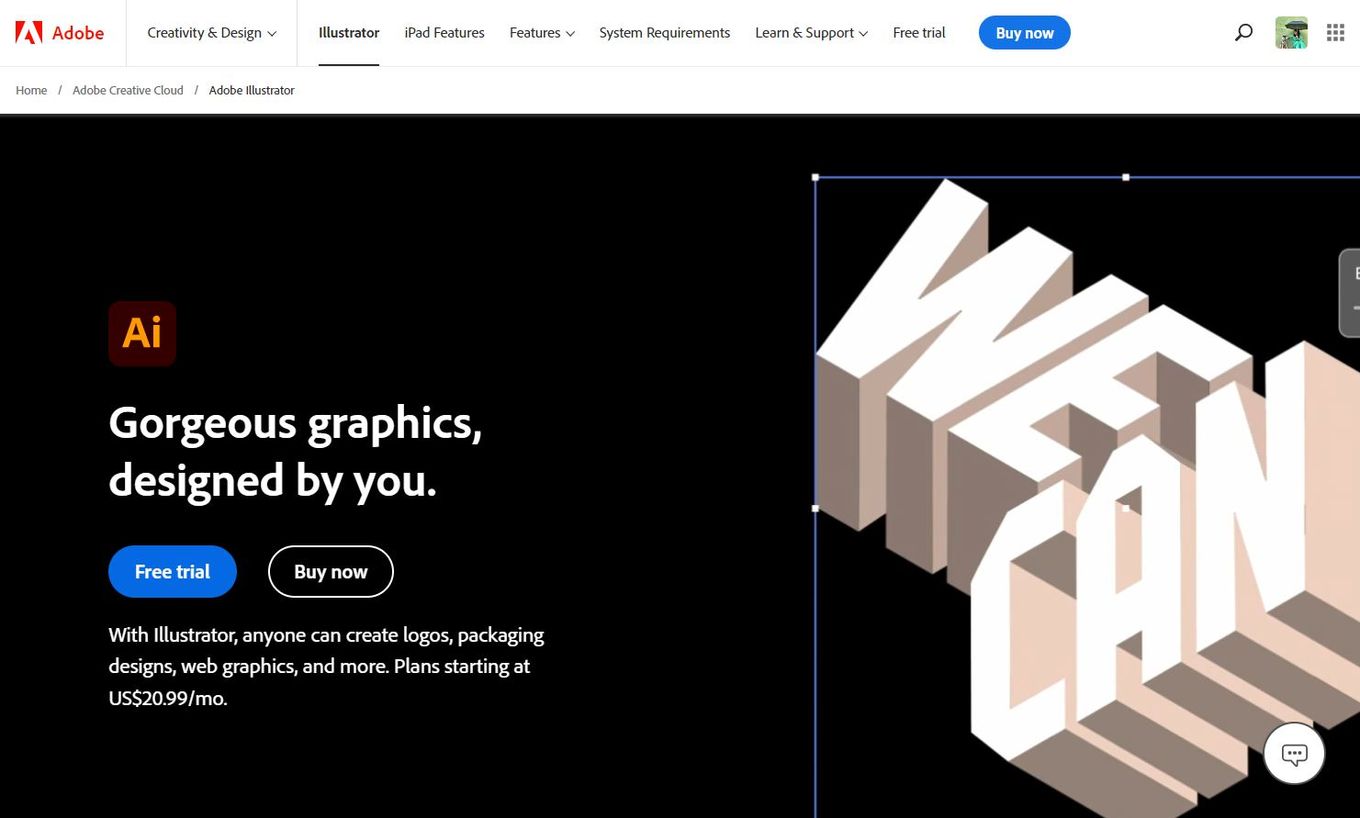 Price: $20.99/month
Best for: graphic designers
No designer out there hasn't heard of illustrator if not tried it.
Adobe Illustrator is one of the original digital drawing software for both Mac and Windows that allows you to create some stunning vector illustrations.
Pros
Perfect for beginners and professionals
Considered the best vector-design software
Integration with Photoshop
Cons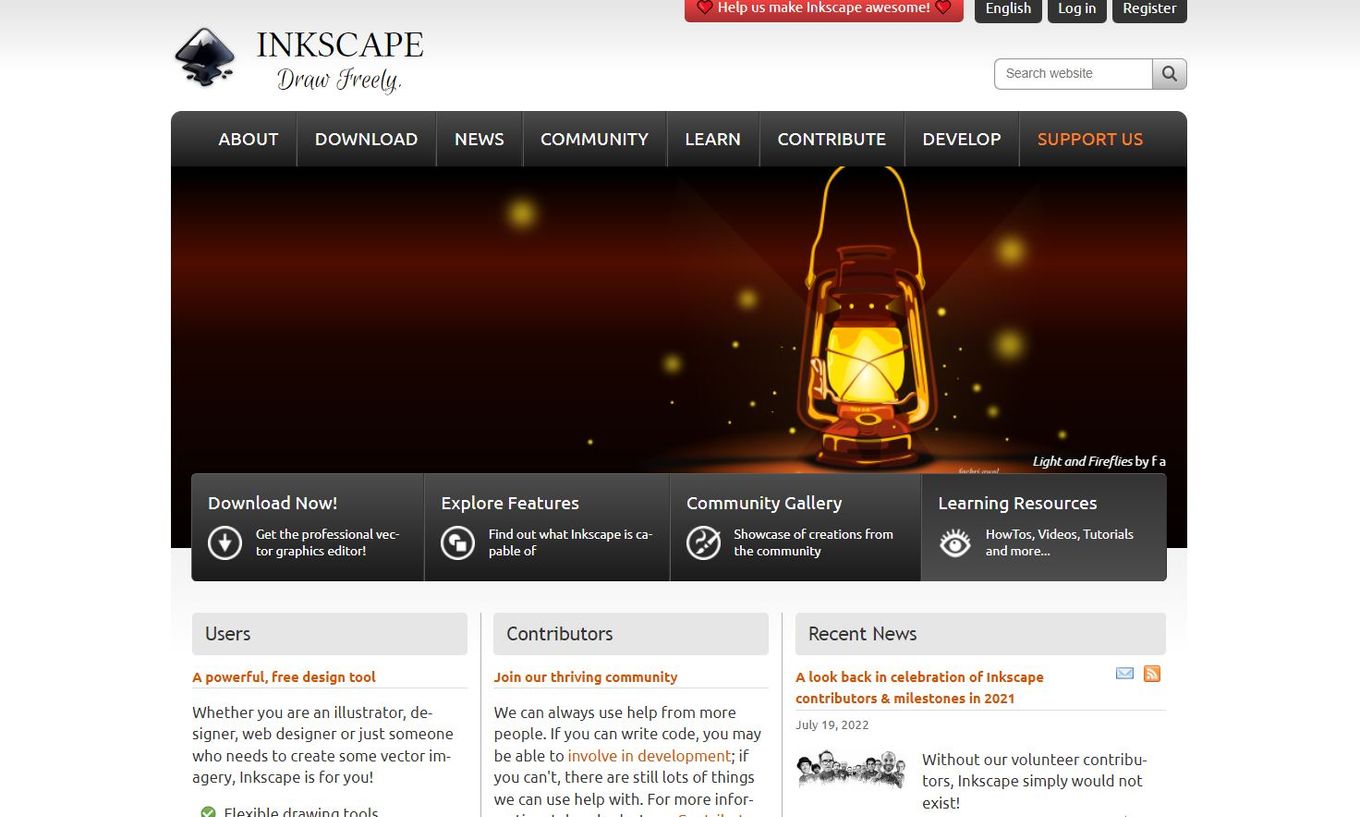 Price: Free
Best for: Designers
With flexible drawing tools, broad file format compatibility, and Bezier and spiro curves, Inkscape gives you the tools to create beautiful illustrations and vector imagery.
Pros
Huge library of tools
Expandable via extensions
Cons
You may need to read up on documentation or watch a few tutorials to use the software properly
It can be a bit slow when processing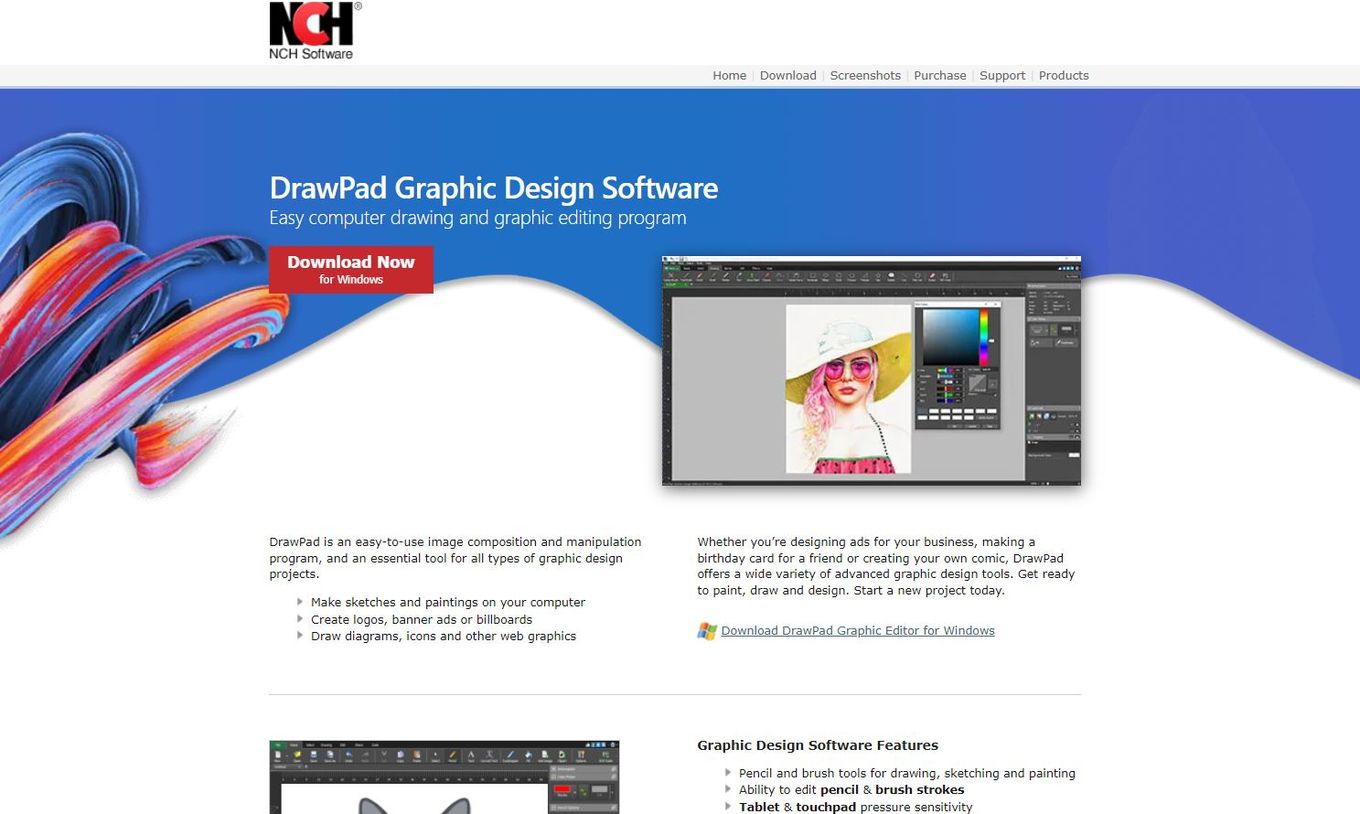 Price: Starting from $29.99
Best for: Designers, artists
Drawpad is another great digital drawing Mac software that can be used for a casual sketch and a professional drawing or a brand logo.
It is great for beginner designers to help them move on to other, more professional software after some practice.
Pros
No need to create an account
Perfect for creating Logos
Cons
It isn't free and it doesn't have a trial version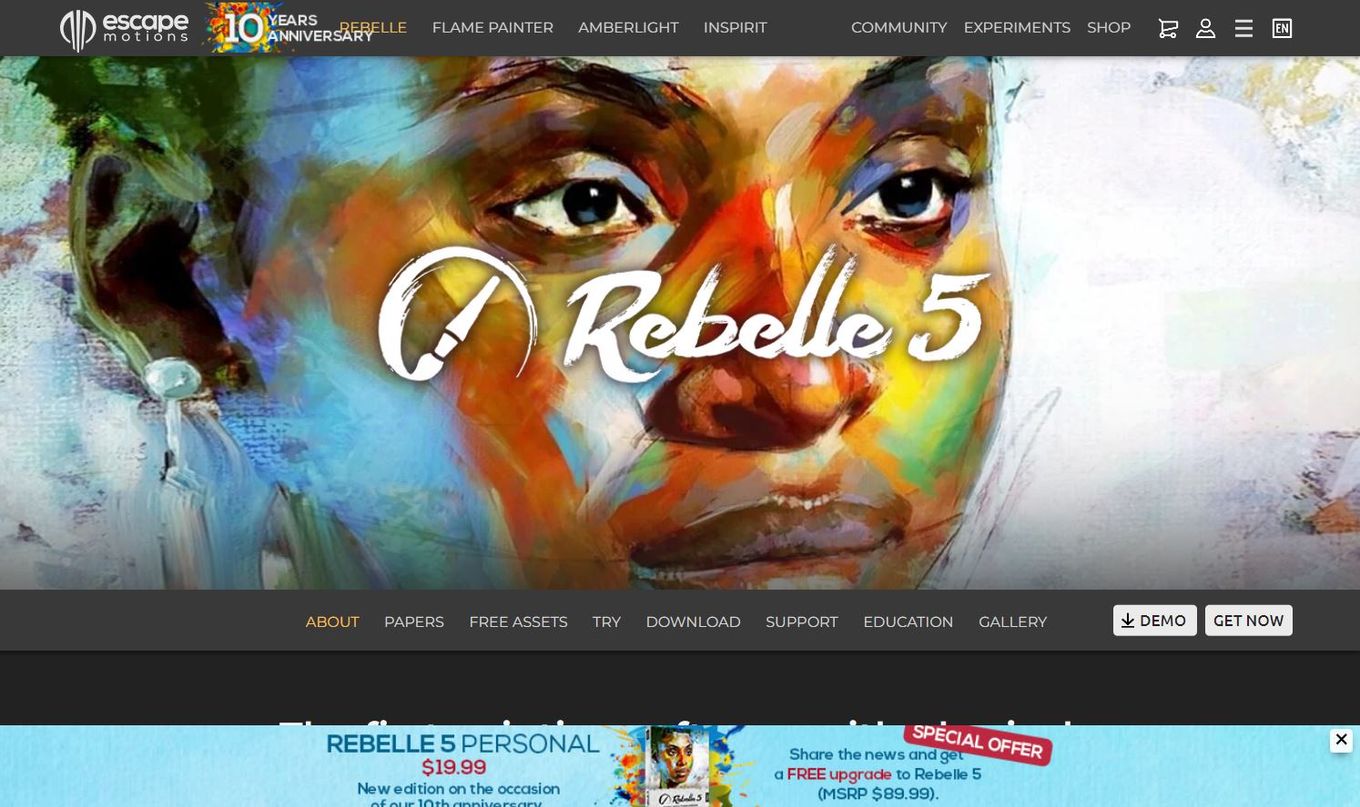 Price: $19.99+
Best for: artists
Are you an artist that has trouble moving from traditional drawing mediums to digital drawing software?
Well, with Rebelle, you will get the same experience of mixing colors and painting that you do in traditional painting.
It is great for artists who are looking for a digital medium for painting.
Pros
Distinct style of drawing that you can't find in other drawing software
Cons
It isn't free
It can slow down on old computers
If you are also into Embroidery, you can't miss this list of the best embroidery software for Mac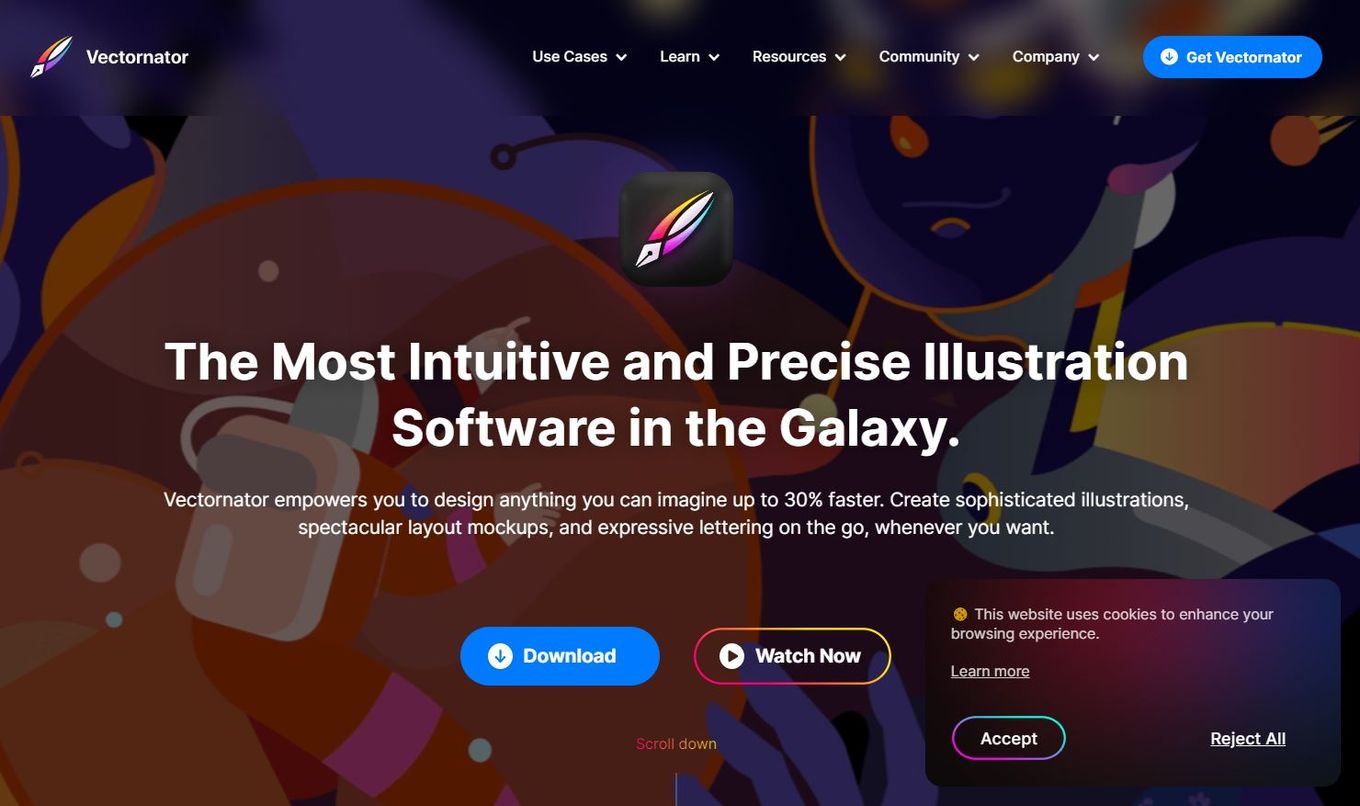 Price: Free
Best for: Graphic designers
If the website design of Vectornator is anything like the software itself, it must be amazing.
The website's user interface is as beautiful as the design and the tools and features it offers to designers.
It is an amazing digital software for Mac that can enable designers to create stunning vector illustrations.
Pros
It is completely free
Precise vector editing
Cons
It has a very steep learning curve
No animation features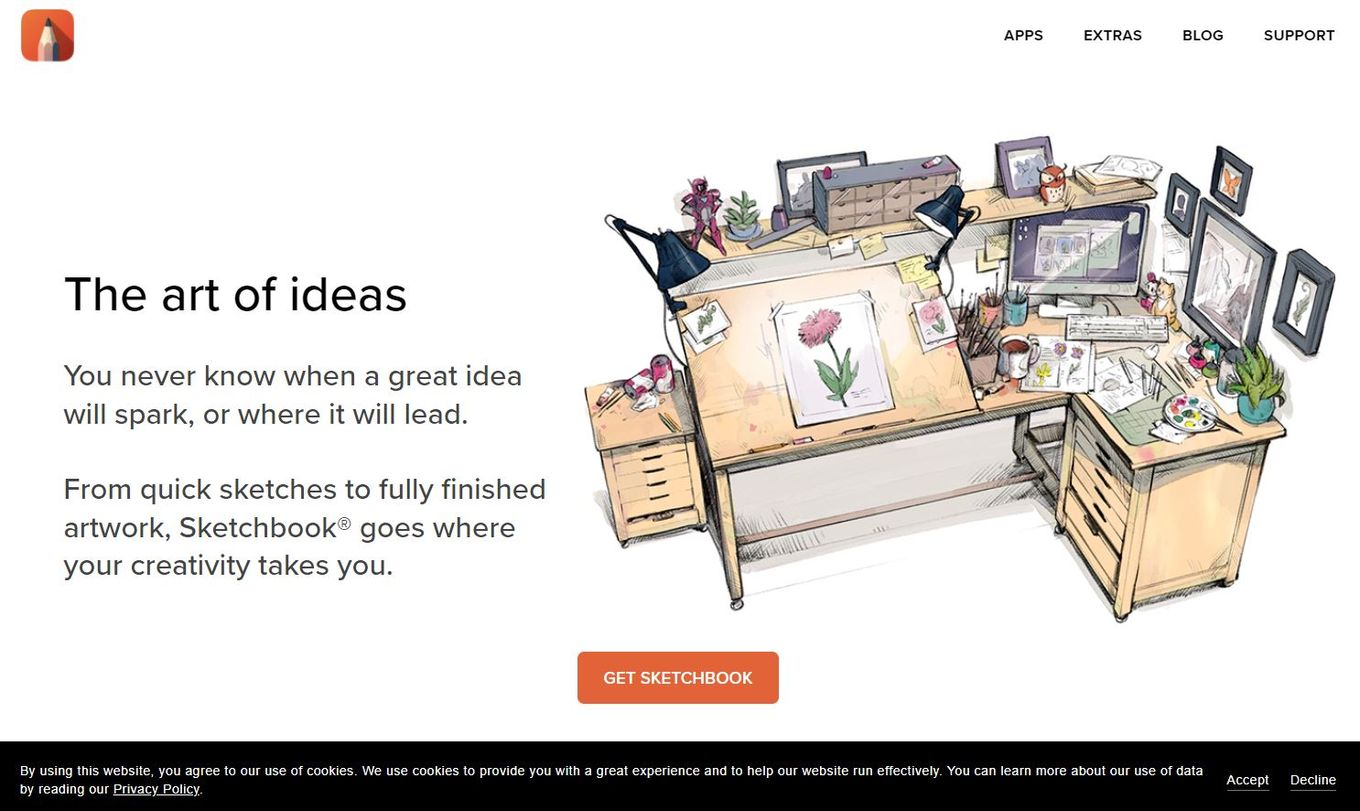 Price: Free
Best for: Artists, designers, architects, etc.
Sketchbook is the perfect free drawing software for Mac as it allows you to get the experience of sketching without having to lug all your art luggage around.
Working with SketchBook feels like drawing on paper because of its advanced tools and features.
Pros
It lets you experience the feeling of drawing on a sketchbook
Clean layout and easy to use.
Cons
It cannot be used for professional drawings or realistic-looking paintings
If you are an architect, then you must see the best architect Apps for Mac.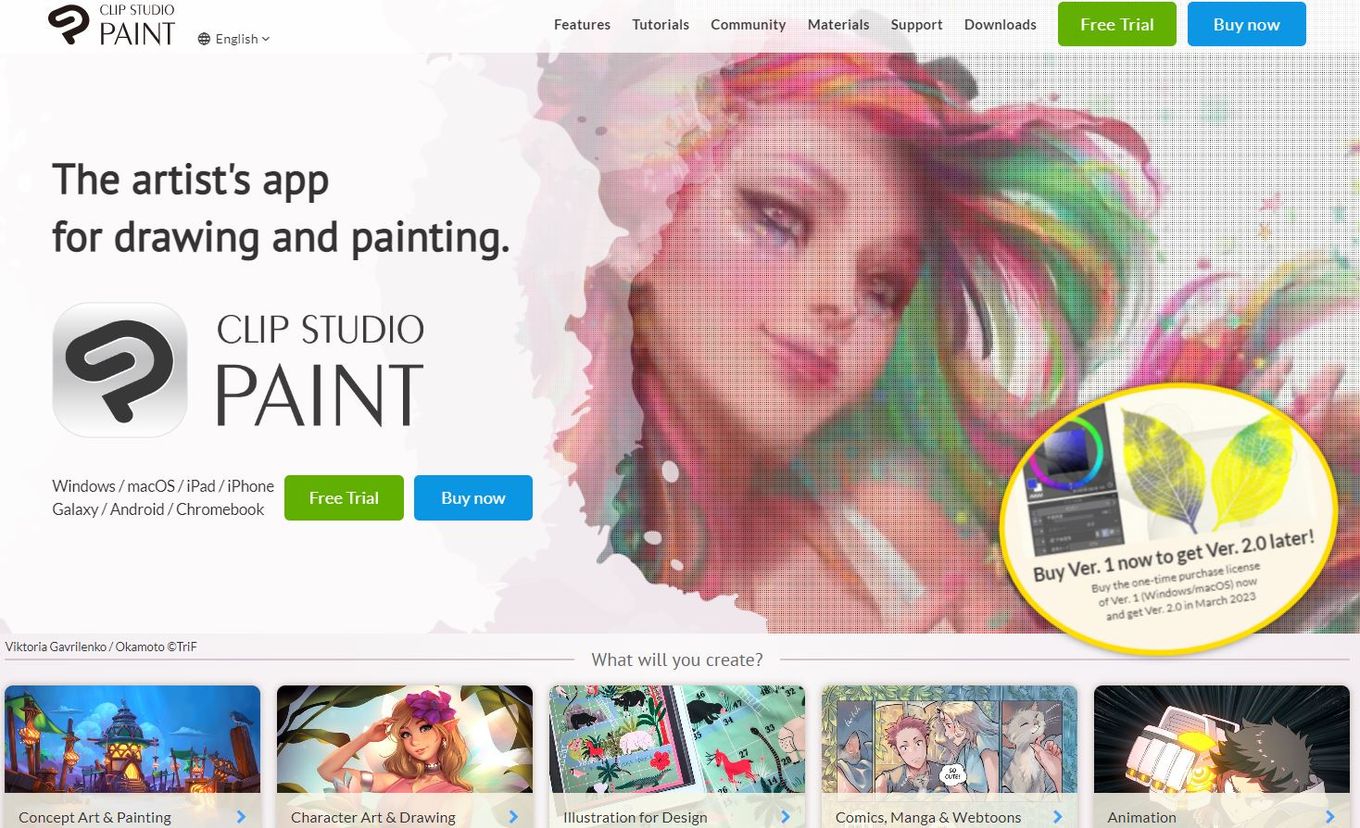 Price: $0.99 – $49.99
Best for: artists
Clip Studio Paint is one of the top digital drawing software that allows artists to paint, draw, and bring their ideas to life with the help of an amazing range of tools and references.
Pros
Multiple tools and effects
Cons
Large learning curve
Some filter tools are missing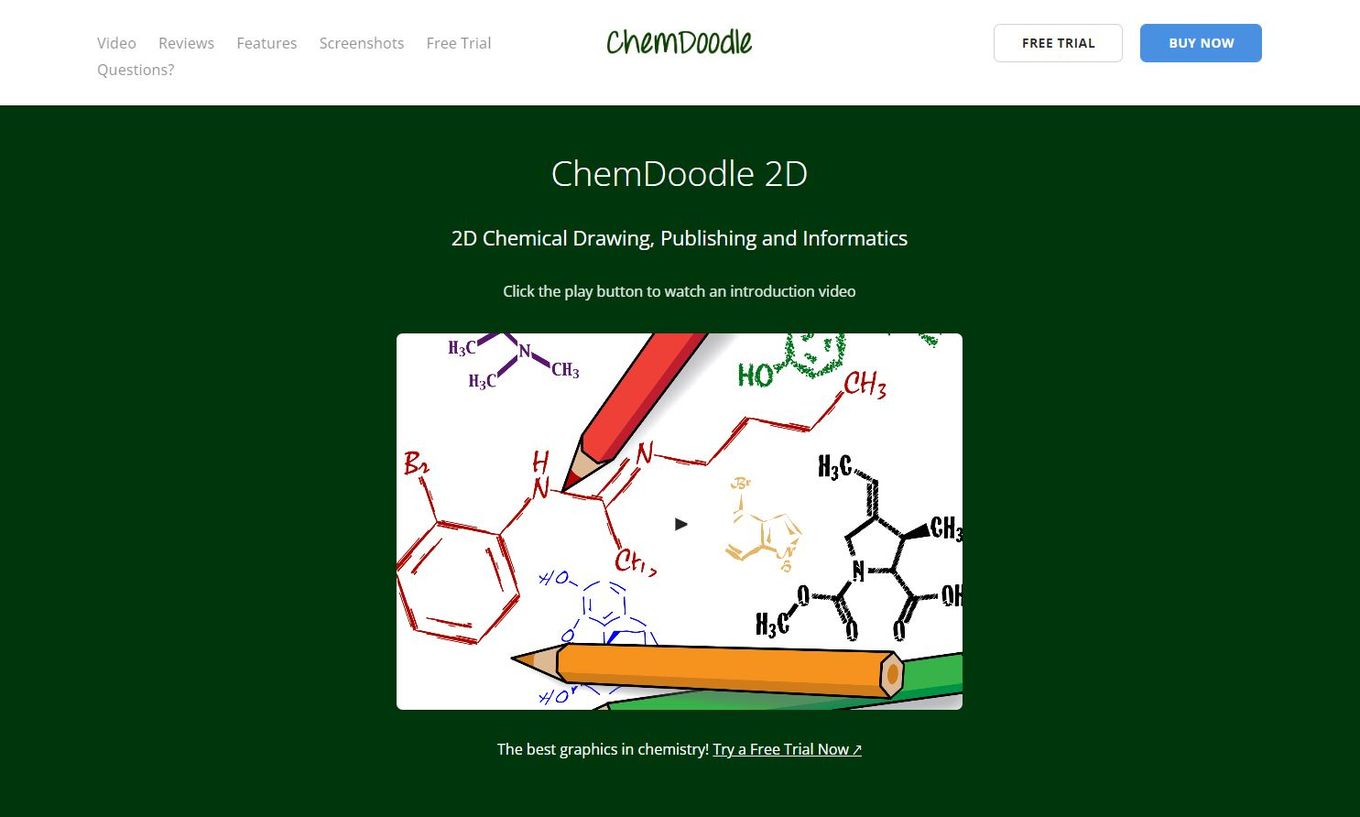 Price: $15
Best for: Scientists, teachers
ChemDoodle is one of the nicest and most needed software to learn and understand chemistry.
It allows you to create 3D graphics for molecules and atoms in chemistry to understand the science better.
Pros
Perfect for research projects
Free Trial
Cons
It has very limited uses and cannot be used for anything other than chemistry-related drawings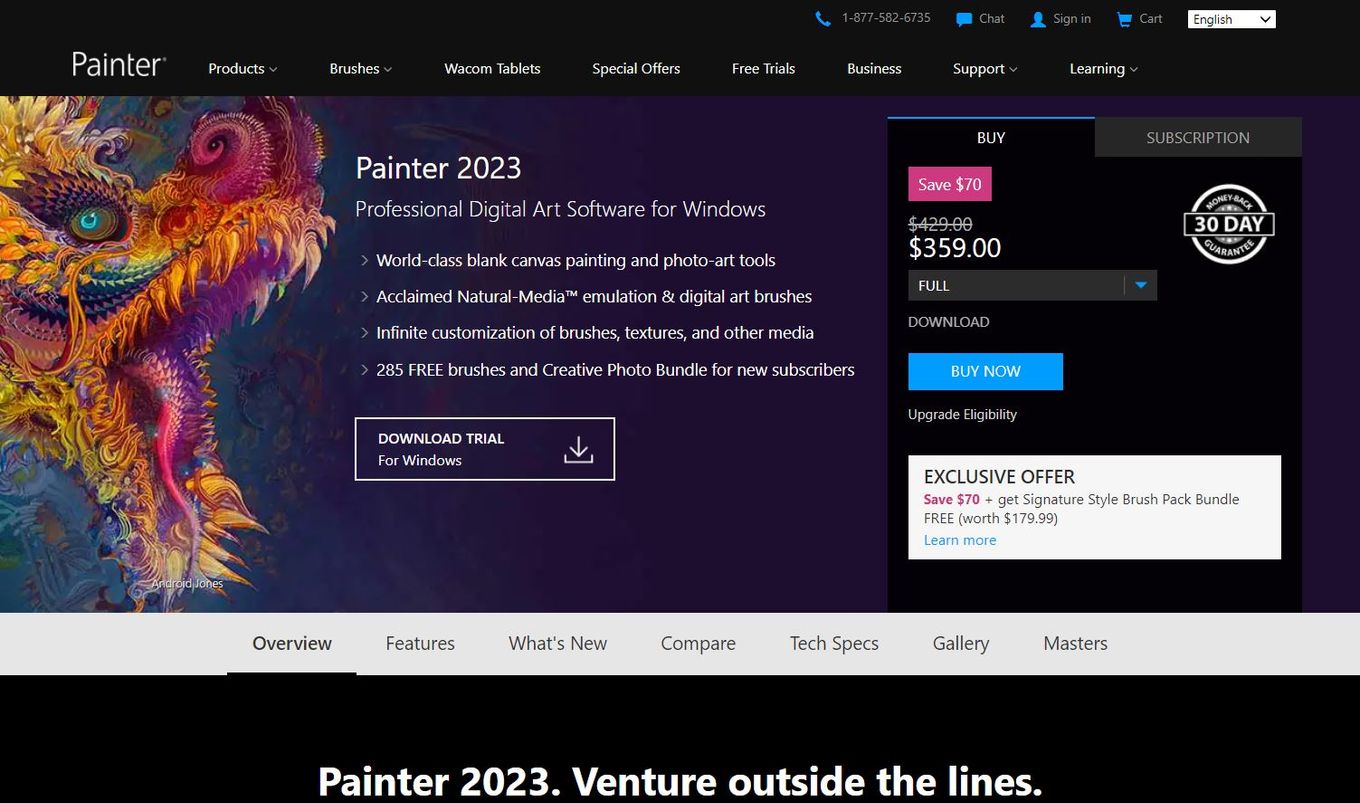 Price: $359
Best for: artists, designers, illustrators
Corel Painter is a professional digital software program that allows artists to paint, draw, illustrate, design, and manipulate photos to create meaningful art.
It is great for professional artists and designers.
Pros
Simple and easy to learn
Reasonable one-time price
Cons
It is very expensive compared to other drawing software.
High hardware requirements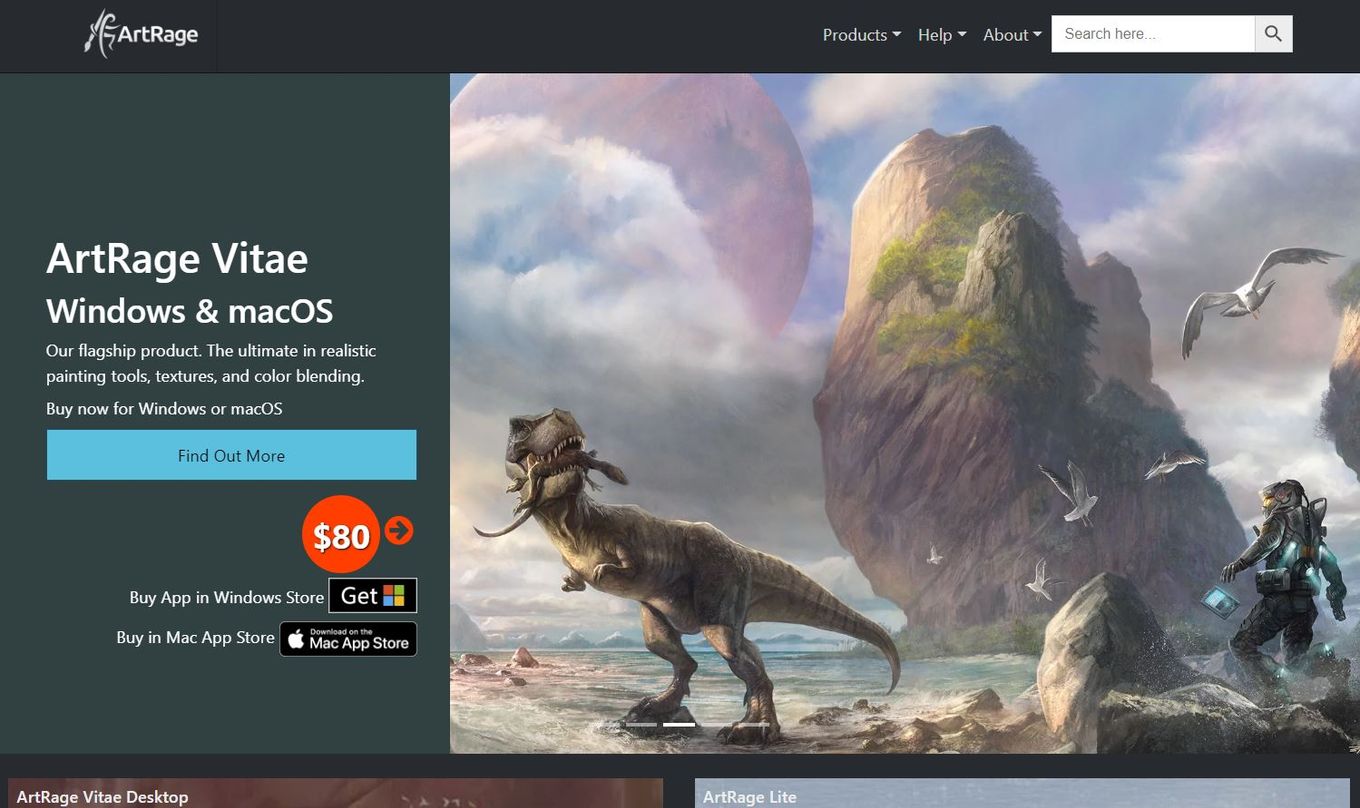 Price: $80
Best for: artists, designers
ArtRage welcomes you to a world of endless art possibilities with its huge array of tools, features, and brushes.
It lets you create anything from still-life to fictional scenarios with extremely realistic results.
It is great for people who want to try digital painting.
Pros
Amazing brushes that allow you to create realistic-looking paintings
Cons
It has a steep subscription fee
Need to make a presentation? Check out these presentation softwares for Mac.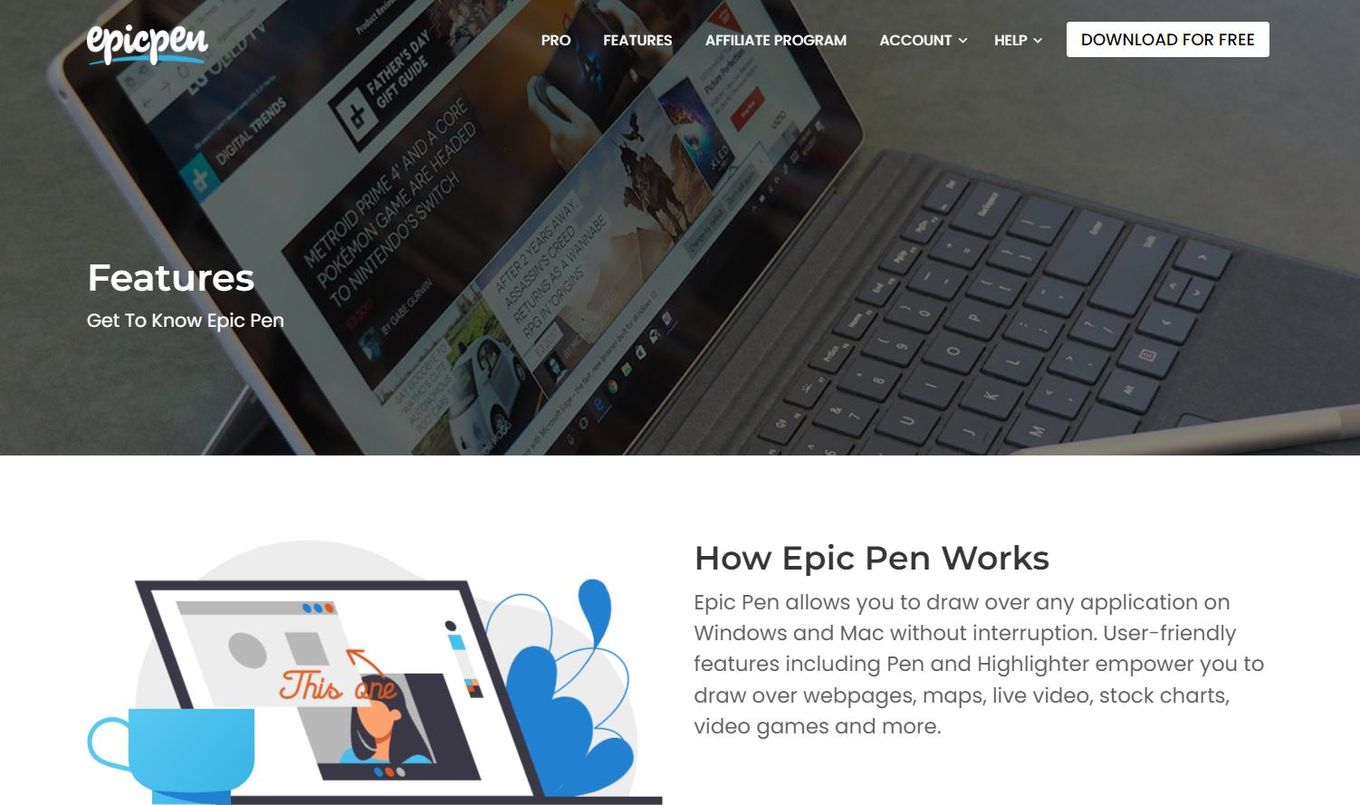 Price: Free
Best for: Everyone
Epic Pen is one of the handiest drawing software you need on your MacBook.
It lets you draw over any page or app to highlight, annotate, draw, and take notes.
Pros
It comes in handy during zoom classes, meetings, and discussions
Cons
It has limited uses
Not very good customer Support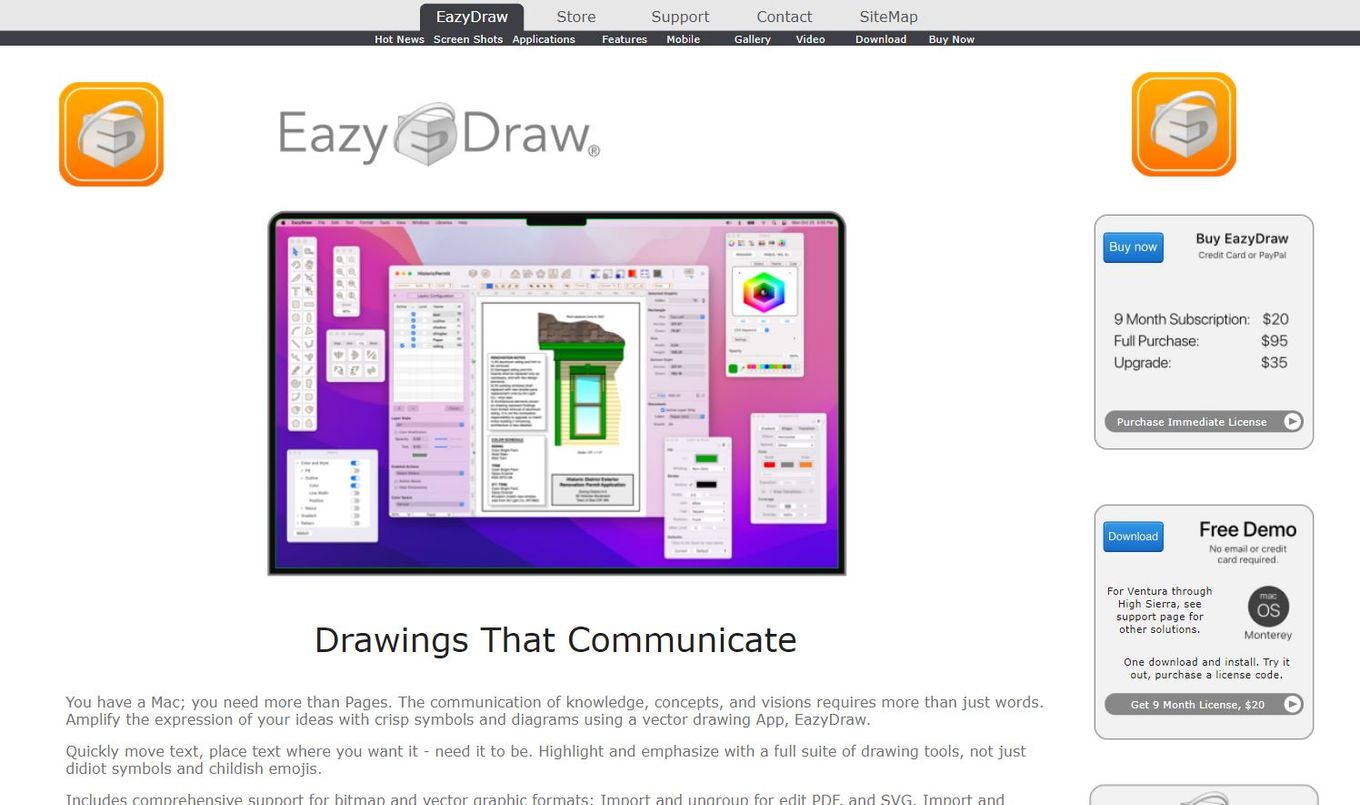 Price: starting at $20
Best for: designers
If you have a MacBook, you know there are very limited apps and software that you can use for drawing.
EasyDraw lets you make all the changes you want in a document, draw and annotate notes, and create drawings to communicate.
Pros
Great for annotations on documents
Cons
Limited uses for drawing and painting. It is more related to the annotation of documents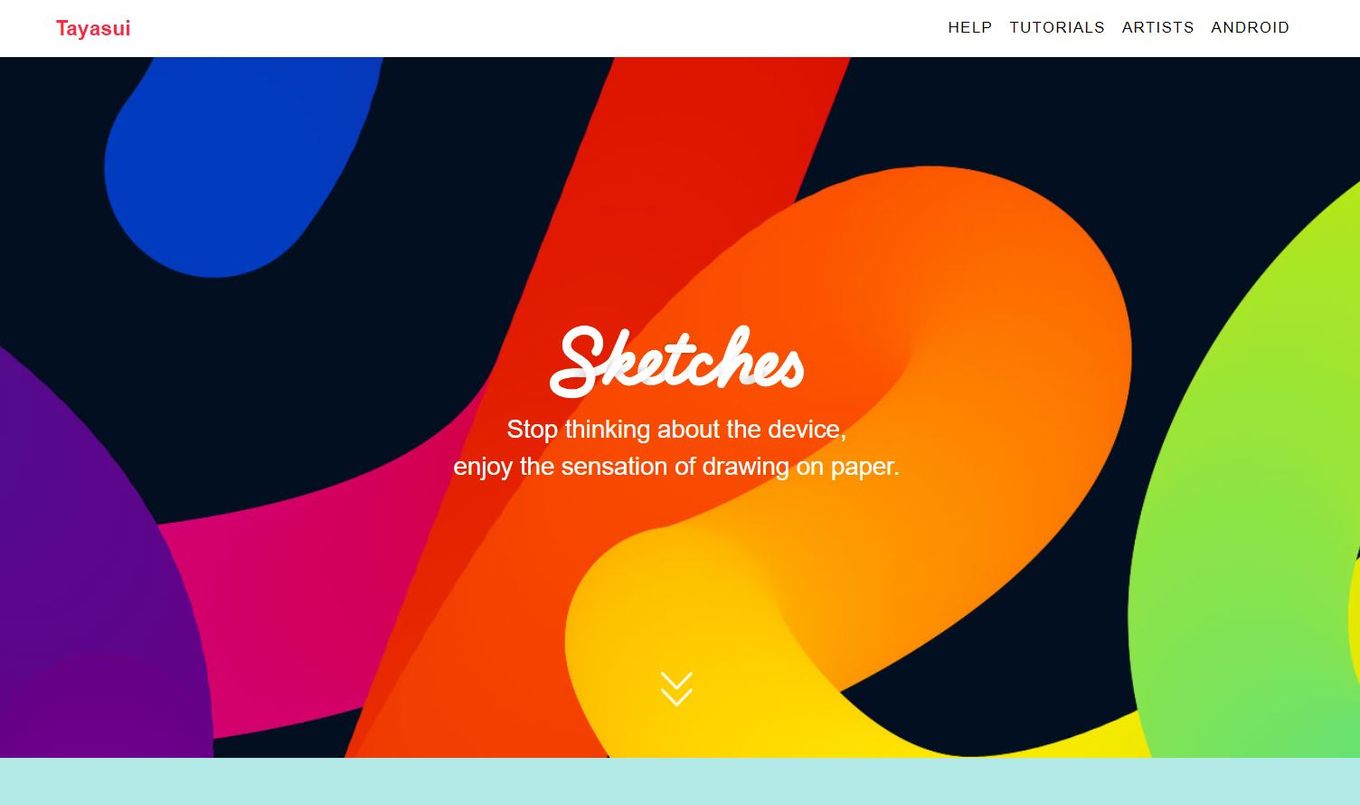 Price: Free
Best for: designers, artists, painters
If you had to get one software that could fulfill all your drawing-related needs as a designer, Tayasui would be the app you would need.
It is completely free software with everything you might need to draw, create, and paint.
Pros
Different brush types to make your drawings as realistic as possible
Screen recording
Cons
It has more features for iPad than it does for Mac
Free Version lacks layering
Discover why your Apple pencil is not charging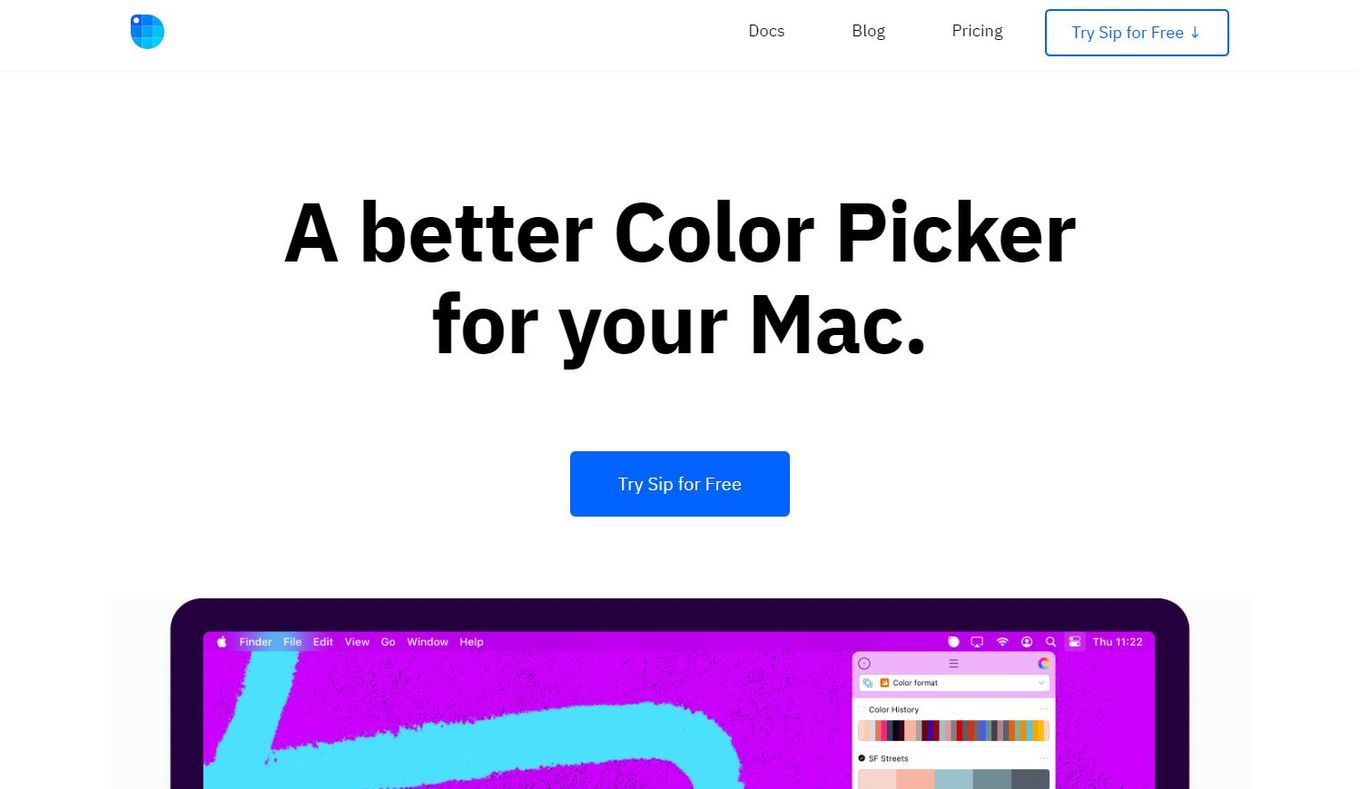 Price: $20/device
Best for: artists, designers
Sip is another great drawing software for Mac that comes equipped with a huge library of tools, brushes, and effects that an artist or a painter might use.
It not only gives you wonderful tools to use for your work but also lets you design your own.
Pros
Extensive library of tools and features that are great for professionals
Cons
It is more painting-related than drawing-related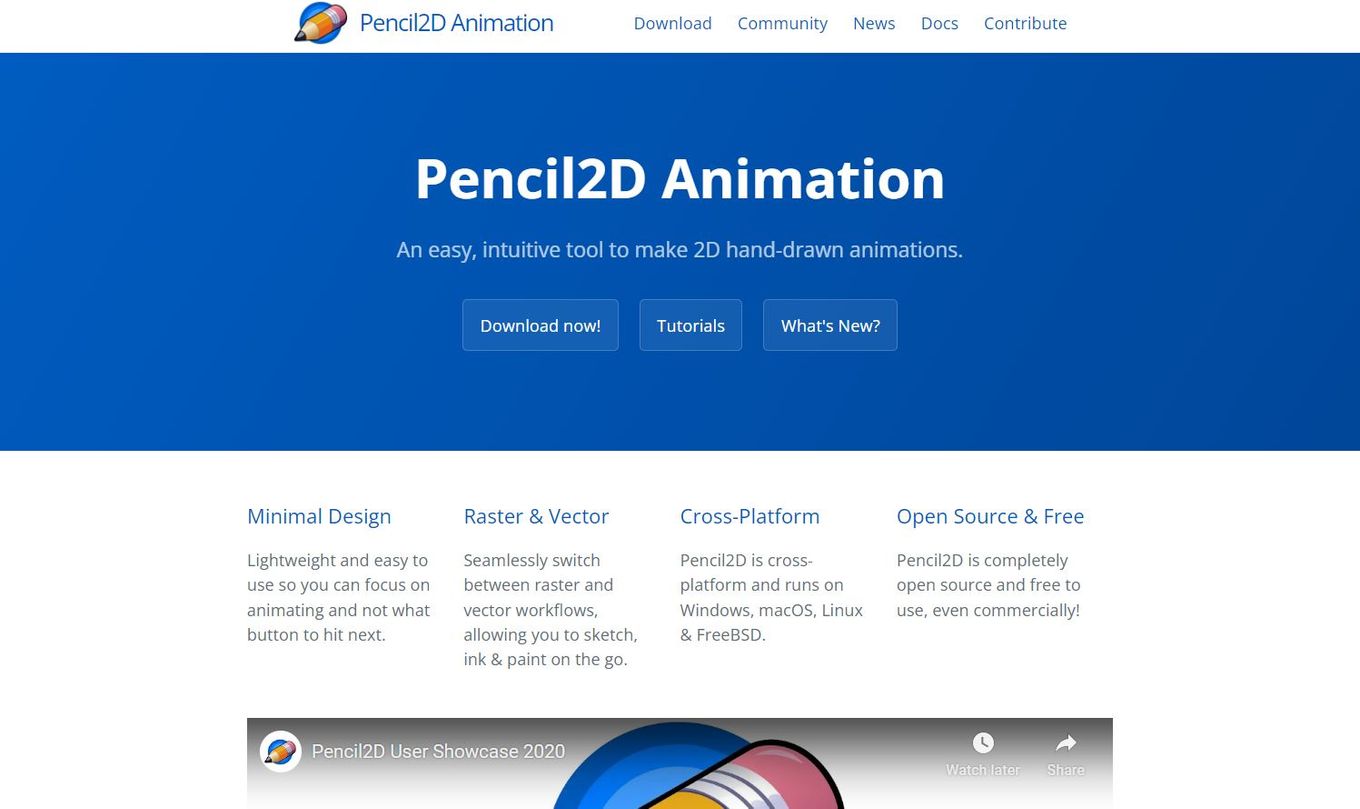 Price: Free
Best for: designers
Pencil 2D is a drawing software for Mac that creates hand-drawn animations for you.
It lets you switch between raster and vector workflows to create dynamic designs.
The best thing about this software is that it is perfect for both beginners and professionals and free for all.
Pros
Easy animation of simple 2D drawings
Open source
Light program
Cons
It has a bit of learning involved before you can use it for work
Not for professionals
No 3D animations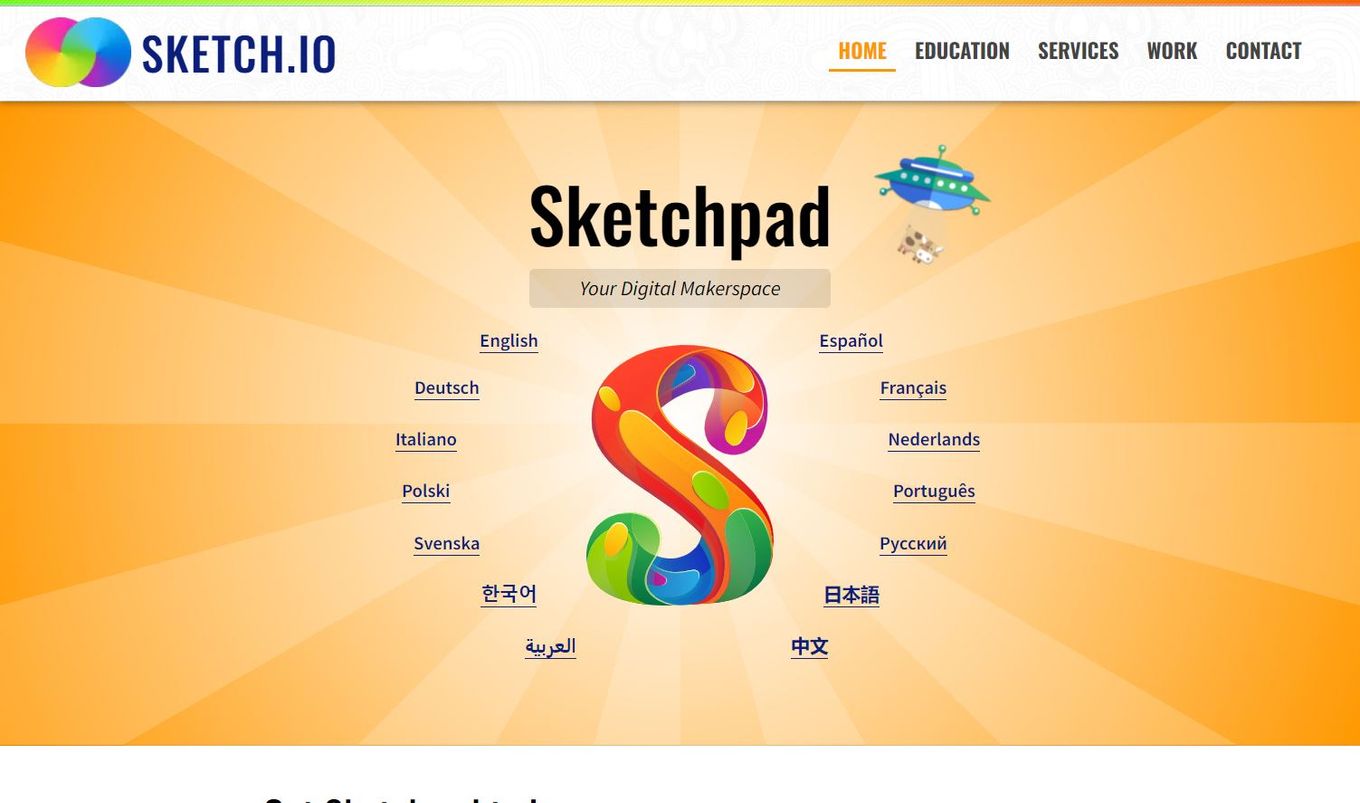 Price: $4.99
Best for: Beginners, kids
Sketchpad is a simple drawing software that allows you a basic range of tools needed to draw, paint or annotate.
It is great for kids or beginner artists to get the hang of digital drawing before they invest in more expensive software.
Pros
Great for beginners and children to learn digital drawing
Cons
It has limited tools and features for drawing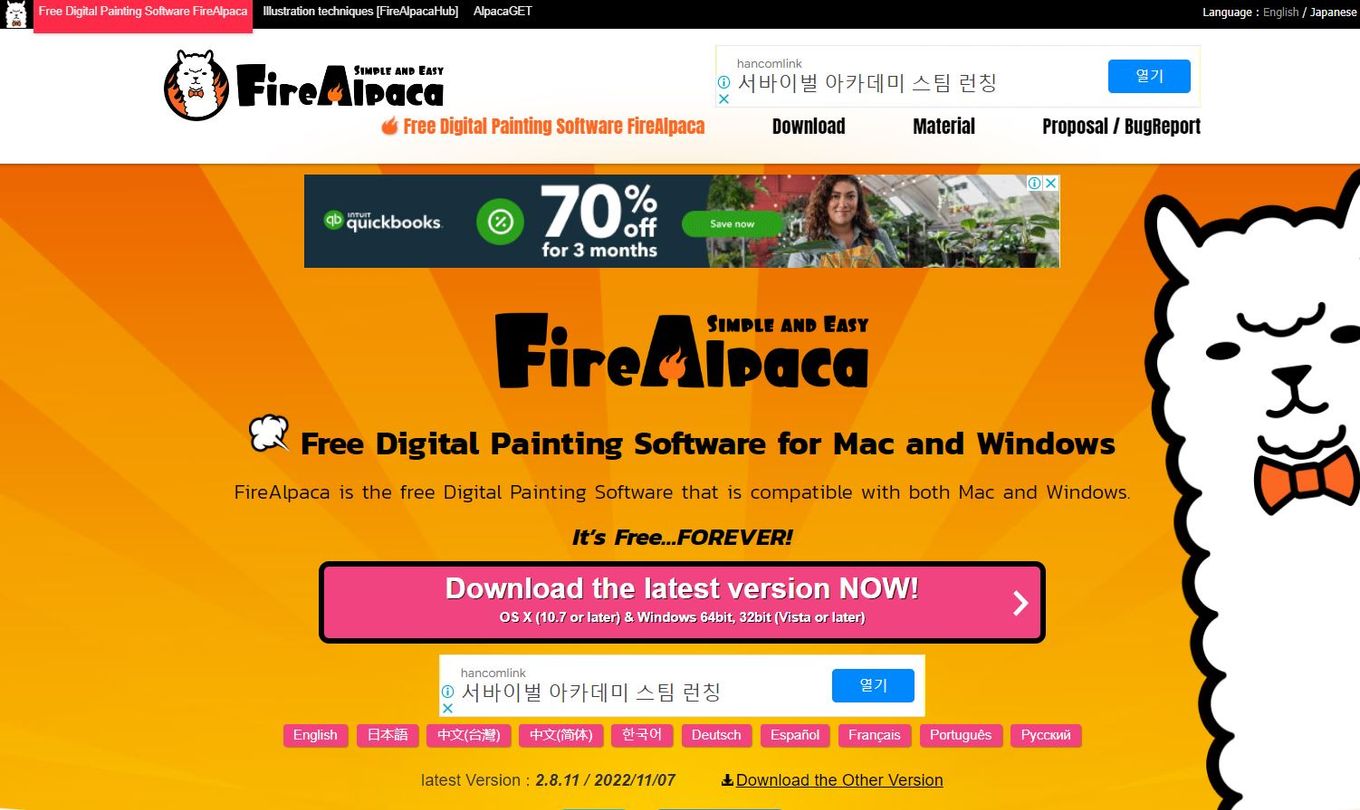 Price: Free
Best for: designers
FireAlpaca is a free digital painting software that is available in over 1o languages.
It is completely free and allows you to draw and create illustrations easily.
Pros
Available in 10 different languages
It can be used for free
Cons
It is not as advanced as other drawing software for Mac
Is Photoshop Better than Krita?
Photoshop is better than Krita but only when it comes to image manipulation. In contrast, Krita is much better than Photoshop at painting and animation. The one thing that sets Krita apart from Photoshop is that it is entirely free.
As you can see, choosing one or another software depends on your specific needs.
Because Kitra software is free you can give it a try and see if it provides all you need.
If it doesn't then you can consider paying for an Adobe subscription to give Photoshop a try.
Is There a Drawing Software on Mac?
There is no default drawing software on Mac that allows you to paint in the same way Microsoft Paint does. However, Mac includes the Preview App that allows you to add simple annotations, shapes, or text to your images. And it does so producing quality results in no time!
Apart from that, due to the wide range of free and paid drawing tools available for Mac, there should be no problem for Mac users to draw, design, and paint on their Mac devices.
A quick search for "Drawing" on the AppStore can show you many alternative applications.
What Drawing Software Do Professionals Use?
As of now, there are hundreds of drawing software out there designed especially for designers which unique features and tools.
But the three most used drawing software for design professionals are:
Adobe Photoshop
Adobe Illustrator
Coral Draw
Why Do Graphic Designers Prefer Mac?
Many graphic designers nowadays prefer to use Mac over other PCs.
In part, because it is widely used across the industry due to its simple and fast operating system, amazing build quality, and compatibility with other Apple tools or accessories.
It also makes you look "cooler" or more "modern", but there's no strong reason to choose one or another.
There are no clear winners between Macs and PCs regarding their design capabilities. It's all a matter of preference.
Are Macs Good for Drawing?
Yes, Macs are as good for digital drawings as good PCs. The difference is that by having a Mac you know you'll get a quality computer with a high-quality display and resolution, a long battery, a great trackpad, and an Apple ecosystem.
Apart from that, you can probably design in the same way on a Mac as on Windows machines.
Make your Visions Come to Life
With all of these amazing drawing software for Mac, you have such a wide range to choose from to create your art and bring your visions to life.
The best thing about this drawing software is that they are straightforward to use and user-friendly, and most of them are free!
Related Articles