9 Best Ways to Get Banned on Roblox [Super Easy - Fast]
If you are a lover of Roblox games, you must be aware of all the Roblox community guidelines that could get you banned from Roblox. Although, if you see someone not following the community guidelines and being a problem, you must know how to get someone banned on Roblox.
Whether you're aware of them or not, in this article, I will tell you how to get banned on Roblox fast and how to get someone banned.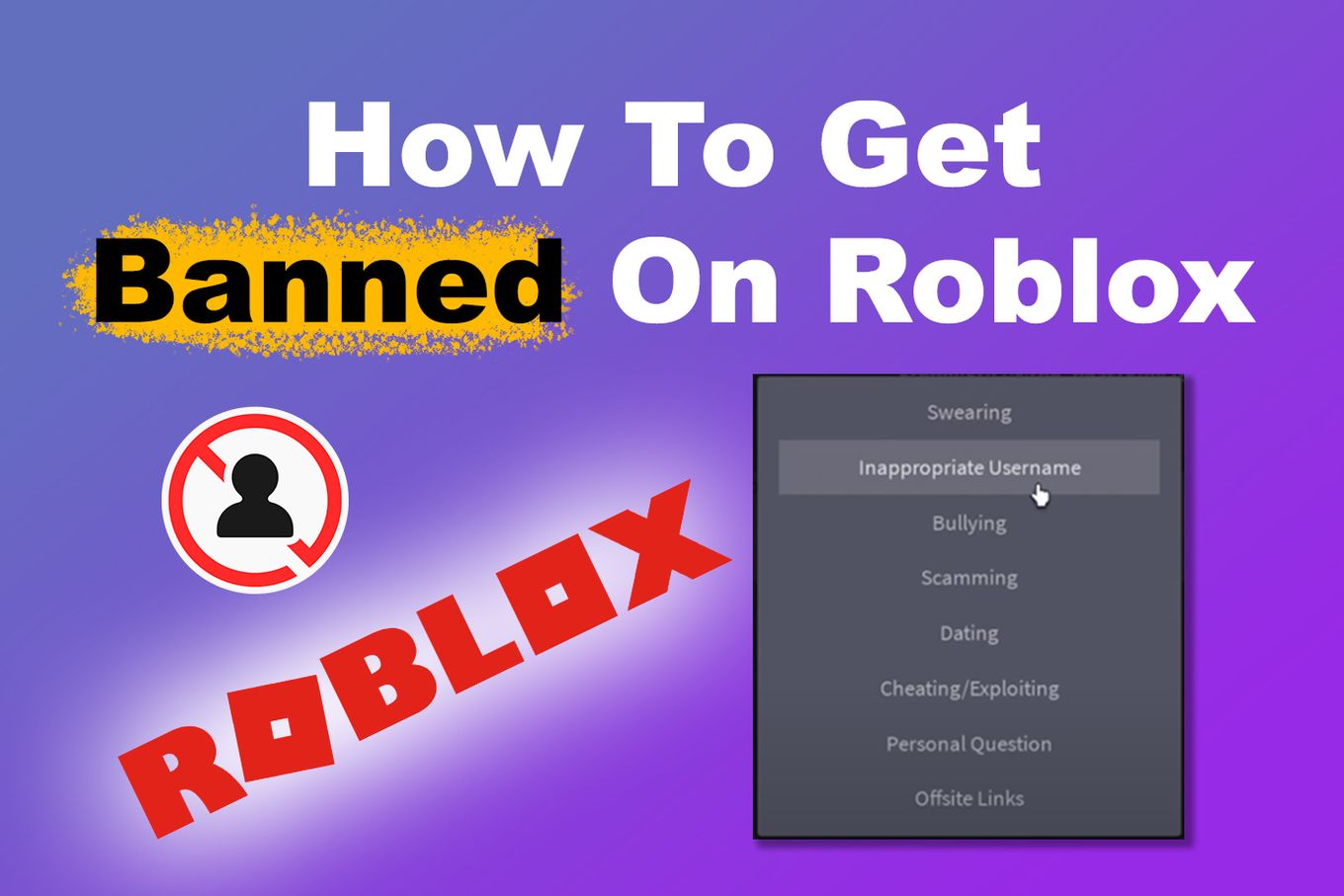 9 Things That Can Get You Banned on Roblox
Here is an extensive list of things that got past users blocked on Roblox that go against the Roblox community guidelines.
A lot of these include basic unethical things like swearing, bullying, or harassing someone, but there are a few extreme offences that can get you banned in Roblox and into some real-life trouble as well.
Here are the 7 things that explain how to get banned on Roblox fast.
1. Cheating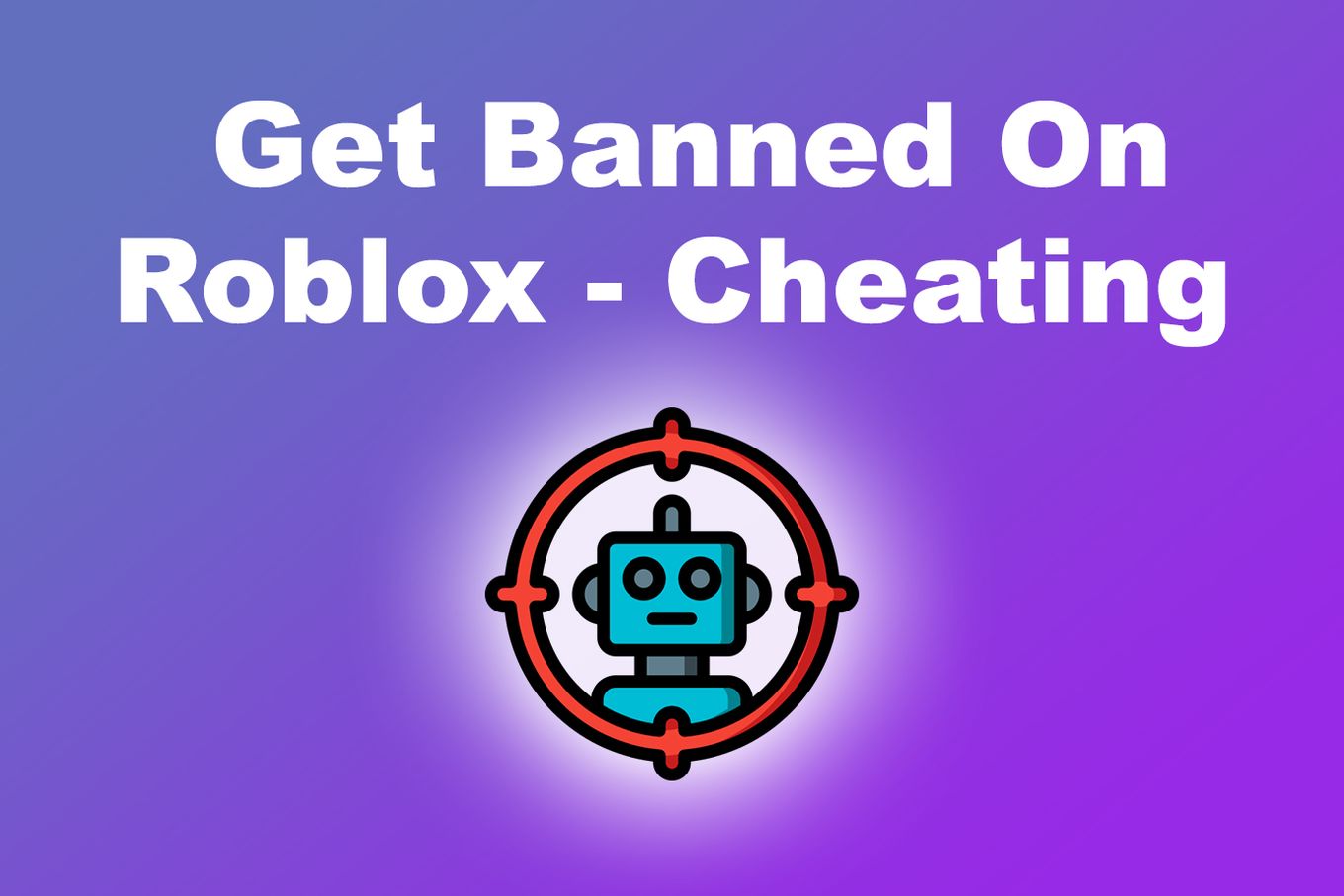 Cheating can be a big reason to get banned on Roblox for. Cheating and exploitation of other players go against the community rules of Roblox and create a hostile environment for all players and users.
To prevent any extra negative commotion, your account can be reported and ultimately banned from Roblox if you are caught cheating or using cheat codes in the game.
2. Infant Endangerment
One thing that Roblox doesn't tolerate is the endangerment of underage kids.
Since Roblox is a gaming platform, people of all ages are present, and the company wants to create a safe and protected environment for everyone on Roblox.
Many things come under the title of child endangerment:
Acts and statements that might put the child at risk
Predatory grooming of the kid or other likewise activities
Sexualizing minors in any way or form
Any of these criminal activities can not only get you banned on Roblox but also reported cybercrime.
3. Bullying or Harassment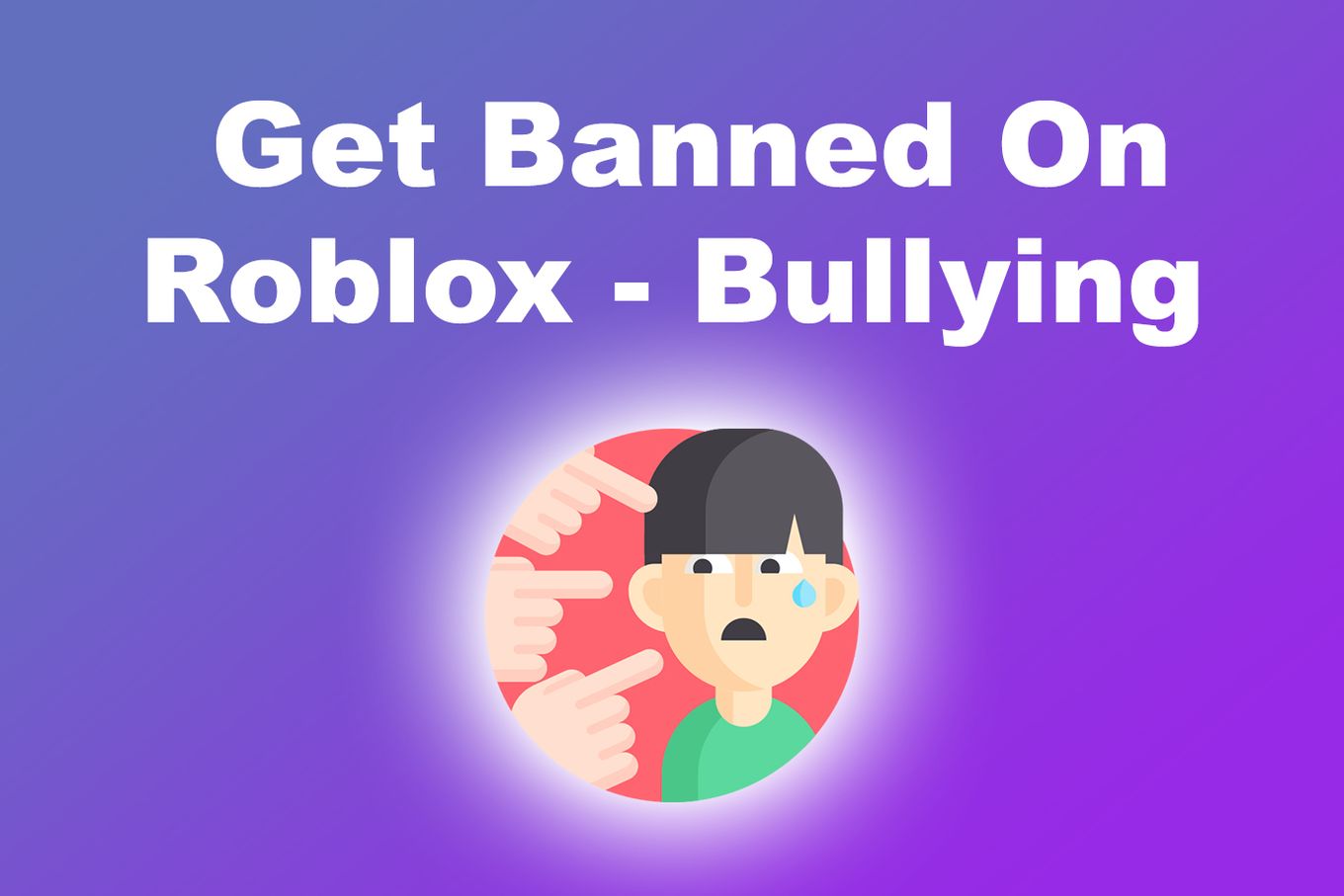 Bullying and harassment are other major concerns on the Roblox platform that can get you permanently blocked by the company. Roblox does not allow any user to bully, stalk, harass, troll, or intimidate another user on the platform.
Roblox also does not tolerate any kind of content that indicates threats or glorifies harassing behavior, like ridiculing someone or any kind of sexual harassment.
Partaking in these activities or inciting others to do so can get you permanently banned from Roblox and shunned from the Roblox community.
4. Sharing Offsite Links
On Roblox the players are not allowed to post any external link except a few social media links like Twitter, FaceBook, Discord, etc. Moreover, Roblox does not allow users under the age of 13 to post any external links to the site.
Since Roblox has a huge community, the company discourages young children from posting any sort of external links, and doing so can get your account reported, banned, and even deleted.
5. Sharing Personal Information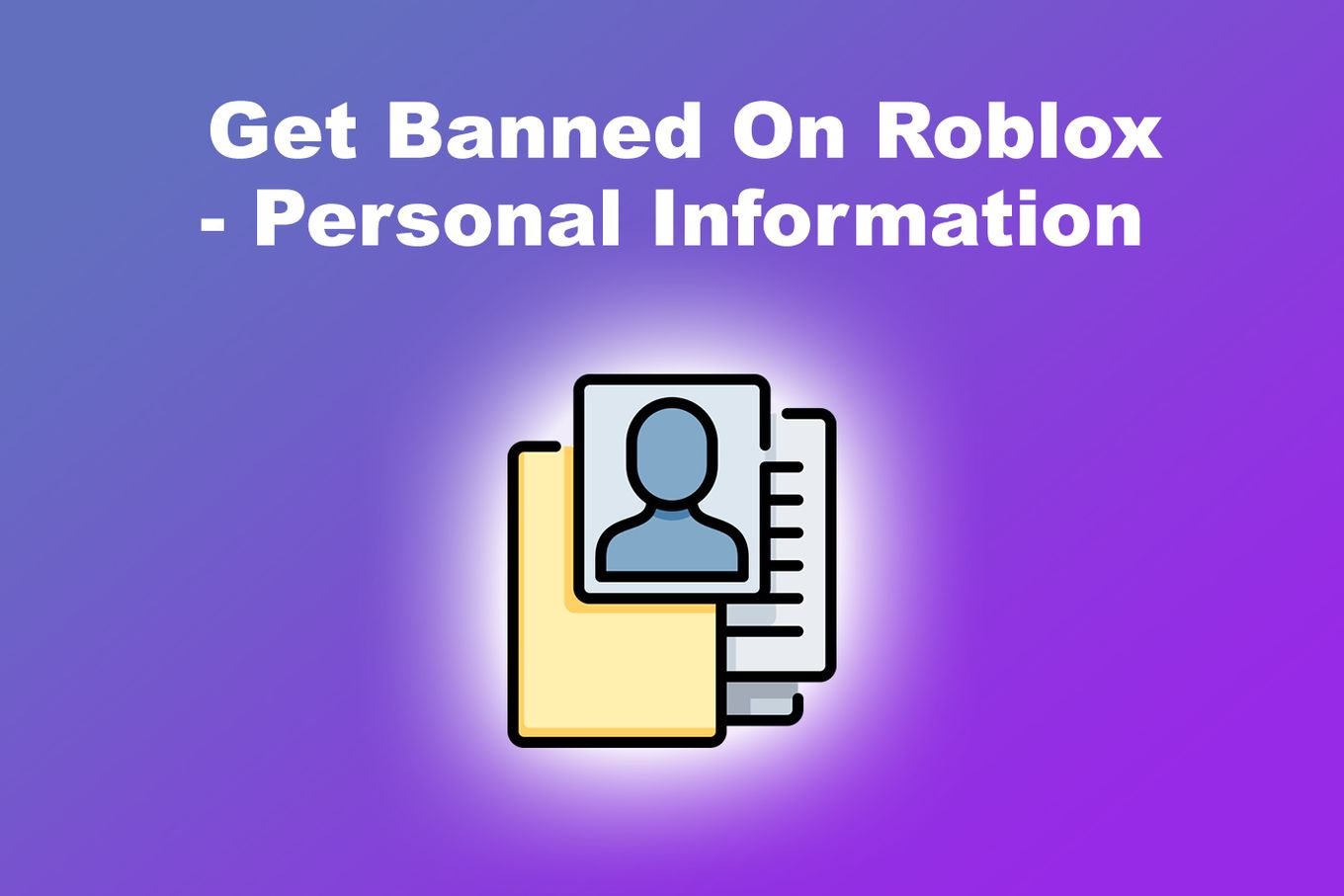 Some of you might not be aware of this, but sharing your personal information on Roblox can get you banned!
Roblox has enforced this rule to protect underage children from sharing their personal information online. But what includes personal information?
Mentioned below are some things that can get you banned if you share them with other people online:
Full name
Telephone number
Personal or family photos
Email
Password
Addresses
Social security, Passport, or National Identity number
Other personally identifiable information
Any of this information in the wrong hands can seriously endanger you and that is why you might get temporarily or permanently banned on Roblox.
6. Using Swear Words
This might be one reason out of the list that users don't expect to be the reason that gets you banned on Roblox, but it is one of the big ones.
There is a no-tolerance policy on using bad or swear words in your Roblox games, whether you do it for fun or out of anger.
Roblox also does not allow you to keep any bad/swear word as your username in the game, and doing so can get you reported or temporarily banned.
There are many instances where Roblox has permanently taken down the account for the use of swear words and problematic speech during games.
7. Hate Speech or Bigotry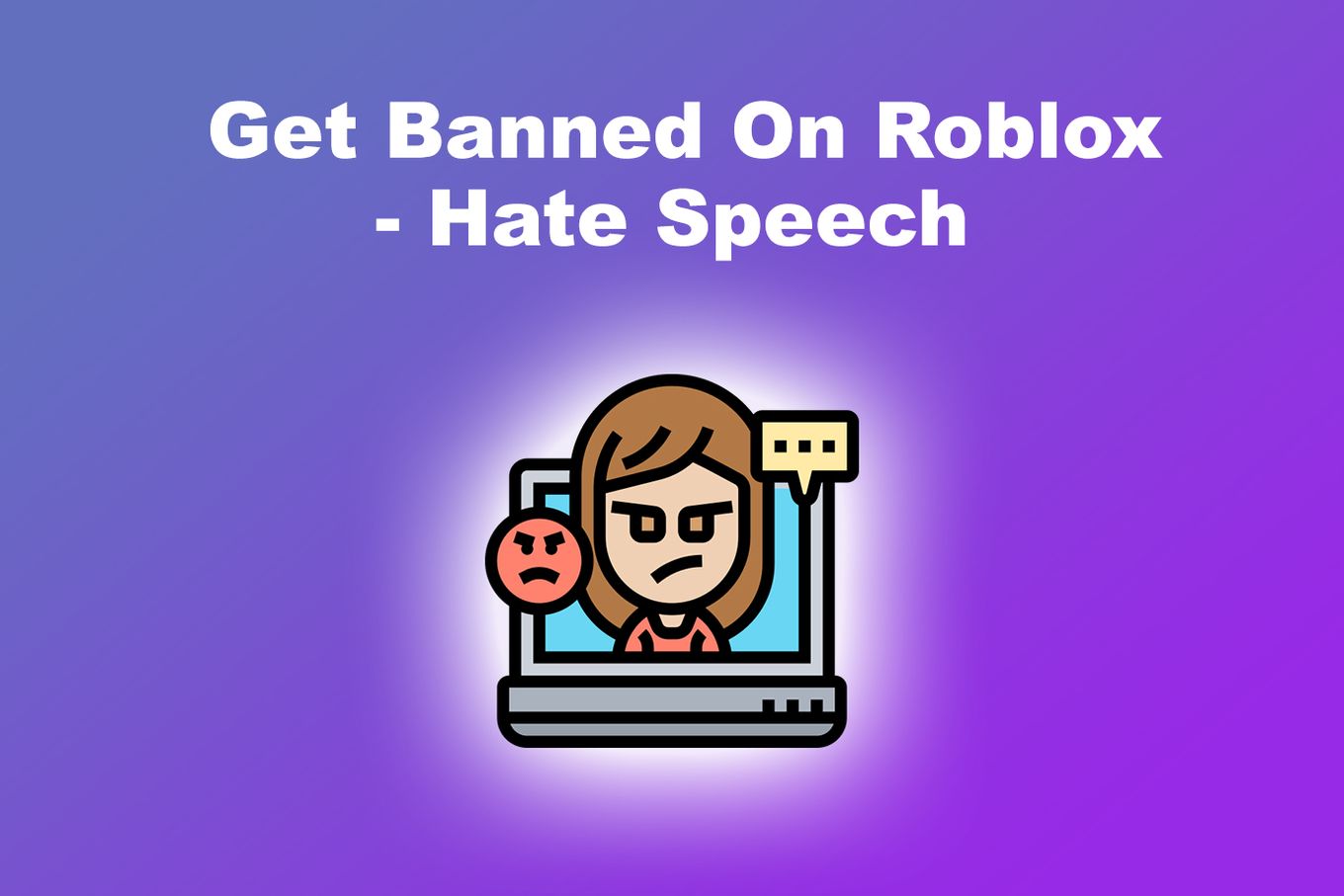 Roblox recognizes a diverse community on the platform and encourages people of different identities and experiences, which is why Roblox will never allow any discriminatory speech or action.
Roblox is strictly against any discriminatory speech, material, or actions among users. It also condones hate speeches, assaults, provocative acts, and any kinds of harassment and swears words.
There can be no offensive comment made on the factors below:
Age
Socioeconomic status
Physical characteristics
Veteran status
Political, national, or religious beliefs
Language or nationality
Race or perceived race, ethnicity, or cultural background
Sexual orientation
Any kinds of disabilities
If any user makes any kind of derogatory comment on Roblox against another user, their account will be reported and banned temporarily.
If multiple offenses line up against the user, their account will be permanently removed from Roblox.
8. Pretending to Be Another Person
Identity theft and slandering are serious crimes within the Roblox community and in the real world.
We all value our identities and don't want them to be slandered or maligned, so players are not permitted to assume another person's identity online for any reason.
Impersonation of someone online includes pretending to be another player, a celebrity, a Roblox employee, the police, government authority, or anyone else.
If any of the following (linked with someone else's information), you will be banned from Roblox:
Name or username
Posting or a remark
Other information
A company's position
If you don't want to get into trouble and be banned from Roblox, avoid using someone else's information for your own Roblox account.
9. Using Any Kind of Violence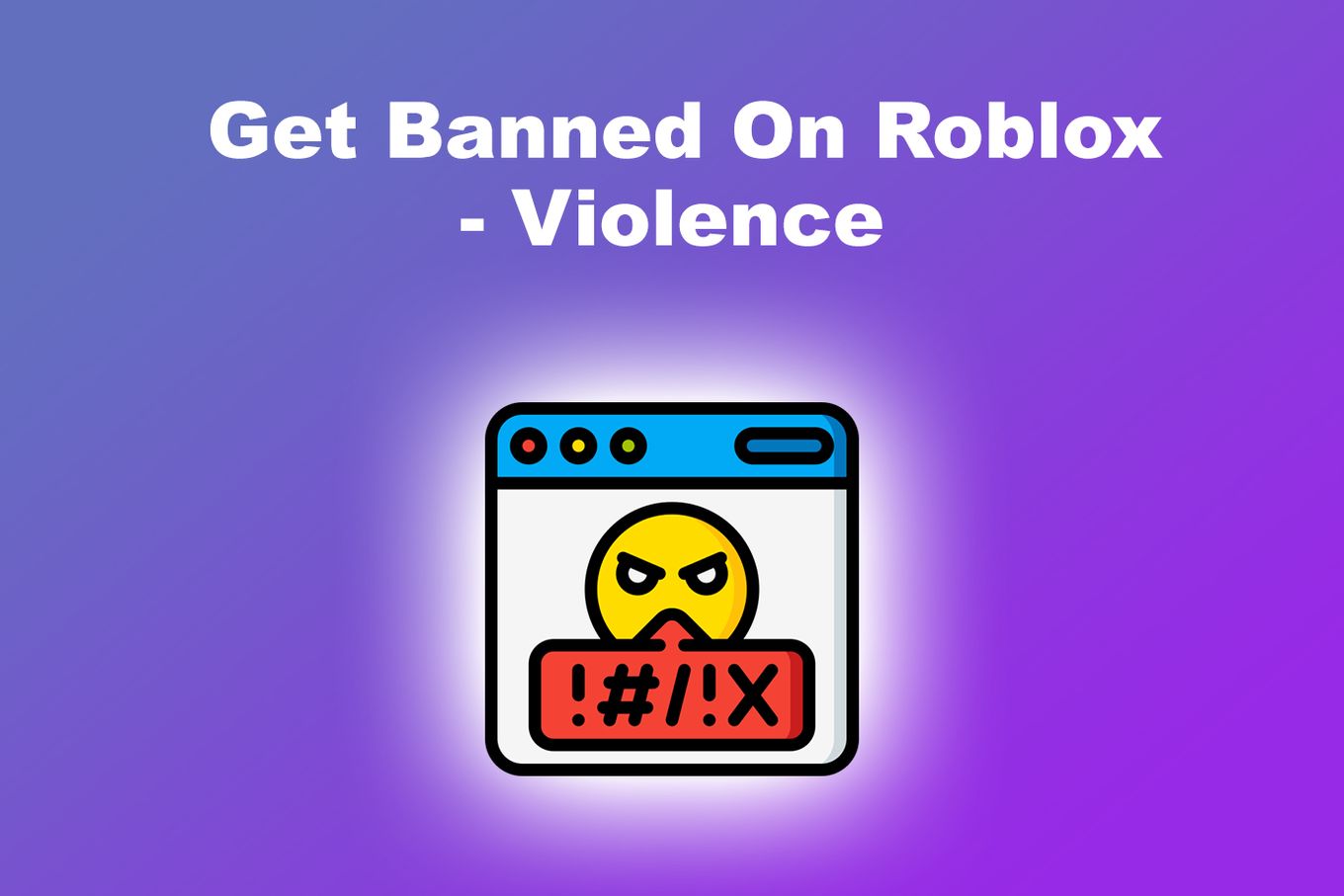 Violence and threats of violence are something that must never be tolerated, whether it is intended as a joke or not.
Roblox is a community that holds and welcomes users of all ages, which is why it is essential to keep this metaverse safe and protected for kids, women, and adults alike.
It is often hard to distinguish between a joke and a threat online, so any mention of violence is taken very seriously by the Roblox community and can get you instantly banned on Roblox.
How Do You Ban Someone On Roblox?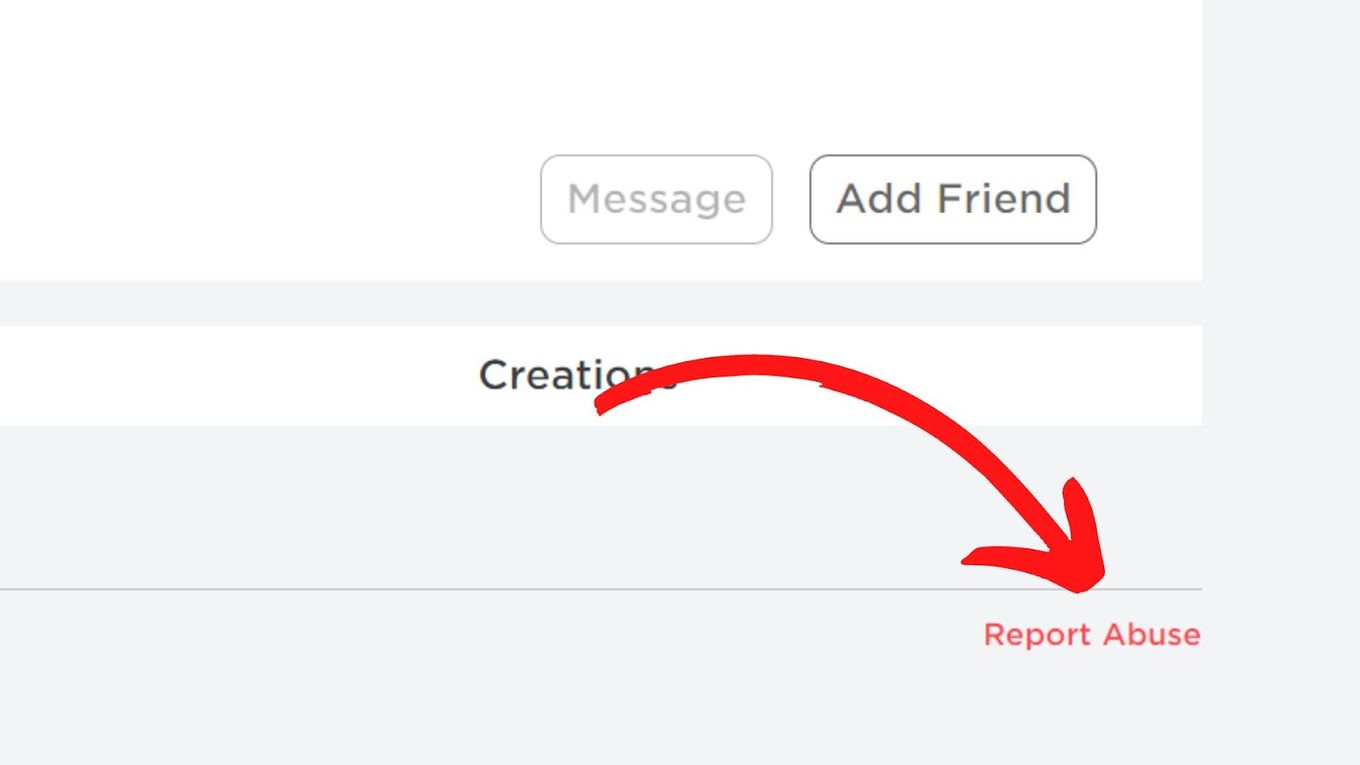 One simple way to get someone banned from Roblox is by using the "Report" button on the user's main profile. This may not get the user instantly banned, but a report or complaint will be sent to the review team, who will then determine if the user has broken any rules and proceed to ban the user when required.
If you want to get someone banned from the game, you can get them banned on Roblox by following these steps:
How To Ban Someone on Roblox Directly In The Game
Step 1: Click on the "Menu" button

Step 2: Click on the "Report" Tab

Step 3: Select "Person"

Step 4: Select "Username" & "Reason of Abuse"

Step 5: Click on "Submit"

Your report will be sent to the Roblox moderators for further action
If you are on Roblox and there is someone offensive or doing something that is strictly against the community guidelines of Roblox, you should report the user.
This way, they'll get banned on Roblox and you'll help to protect other users and yourself from further harm.
How to See If You Are Banned on Roblox?
The simplest way to see if you are banned on Roblox is to check if you can log into your account (Or play a game if you've only been banned in a game). Banned users can't log into their accounts or play games where they have been banned. Also, you should receive an email letting you know you are banned.
If your username has violated any of the Roblox community guidelines, you may want to assume you are blocked. Breaking these guidelines is the fastest way to get banned on Roblox.
Your friends will be able to see if you are banned if they see an "Inactive" status under your name. Read more about the meaning of "inactive" on Roblox.
How Many Warnings to Get Banned on Roblox?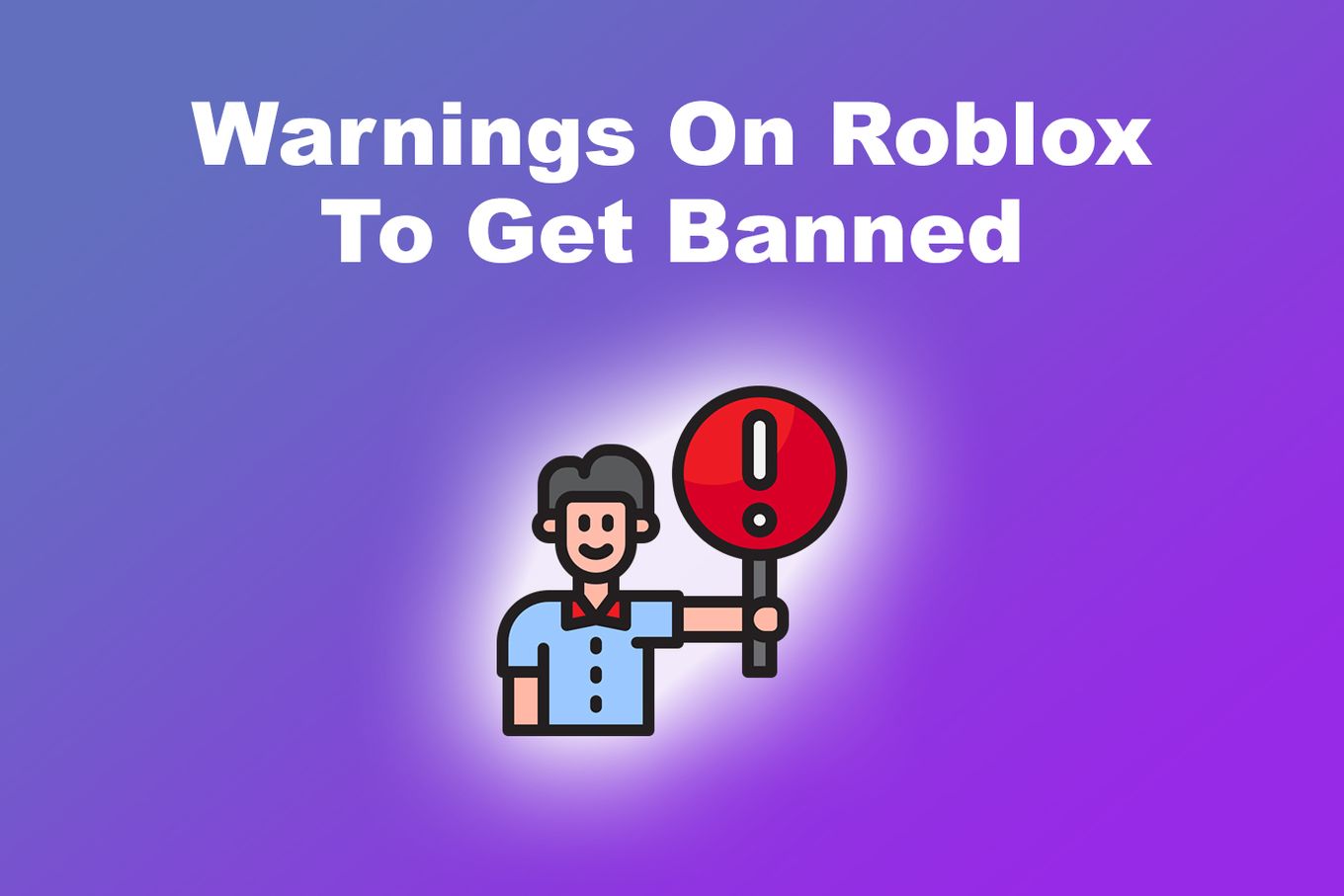 You usually get around 2 warnings before you get banned on Roblox, but that depends on the level of your offense. Normally, the first ban is for 3.5 days which isn't that long. But if you do something really serious, you might get banned immediately.
The power of the longevity of the ban and the implication of it truly depends on the moderators of Roblox.
The best part about banning on Roblox is that if you try to cheat your way around it or use another account with the same IP address as the blocked account, you will extend your ban time on Roblox.
What Happens When You Get Banned on Roblox?
When you are banned from the Roblox website, you won't be able to access the site or log in to your account until your ban period is over. But if you have been banned only from a game, you won't be able to access the game but will still have access to the Roblox website, your location, and the other games on Roblox.
If you are a creator banned from Roblox, you cannot upload or transmit your creations to the website.
Therefore, all the users and creators of Roblox must abide by the rules that make the metaverse environment safe and protective for all individuals online.
Getting Banned on Roblox
Roblox is a community-based platform where people of all ages and backgrounds come to play and have a good time.
It is important for the safety of its users that everybody follows the rules and avoids any negativity or offensive behavior toward other users.
If done so, the user can lose their advantages on Roblox and ultimately lose their account as well.
This article explains how to get banned on Roblox and how to get someone banned on Roblox. Now, it is up to you to be a "good boy" and follow Roblox community rules.
References
Related Articles
Join 2,000+ readers and learn something new every month!
Get notified about new blog posts, tips, tricks, fullPage.js news etc.
RSS feed