25 Best Roblox VR Games You Can't Miss [Updated 2022]
Roblox is popularly known for its conventional video game experiences, even though it has many VR titles.
Virtual reality (VR) is an all-enveloping artificial experience that provides users with a new adventure in a 3D environment. Good Roblox VR games can improve users' experience of Roblox games and give the game an exquisite touch.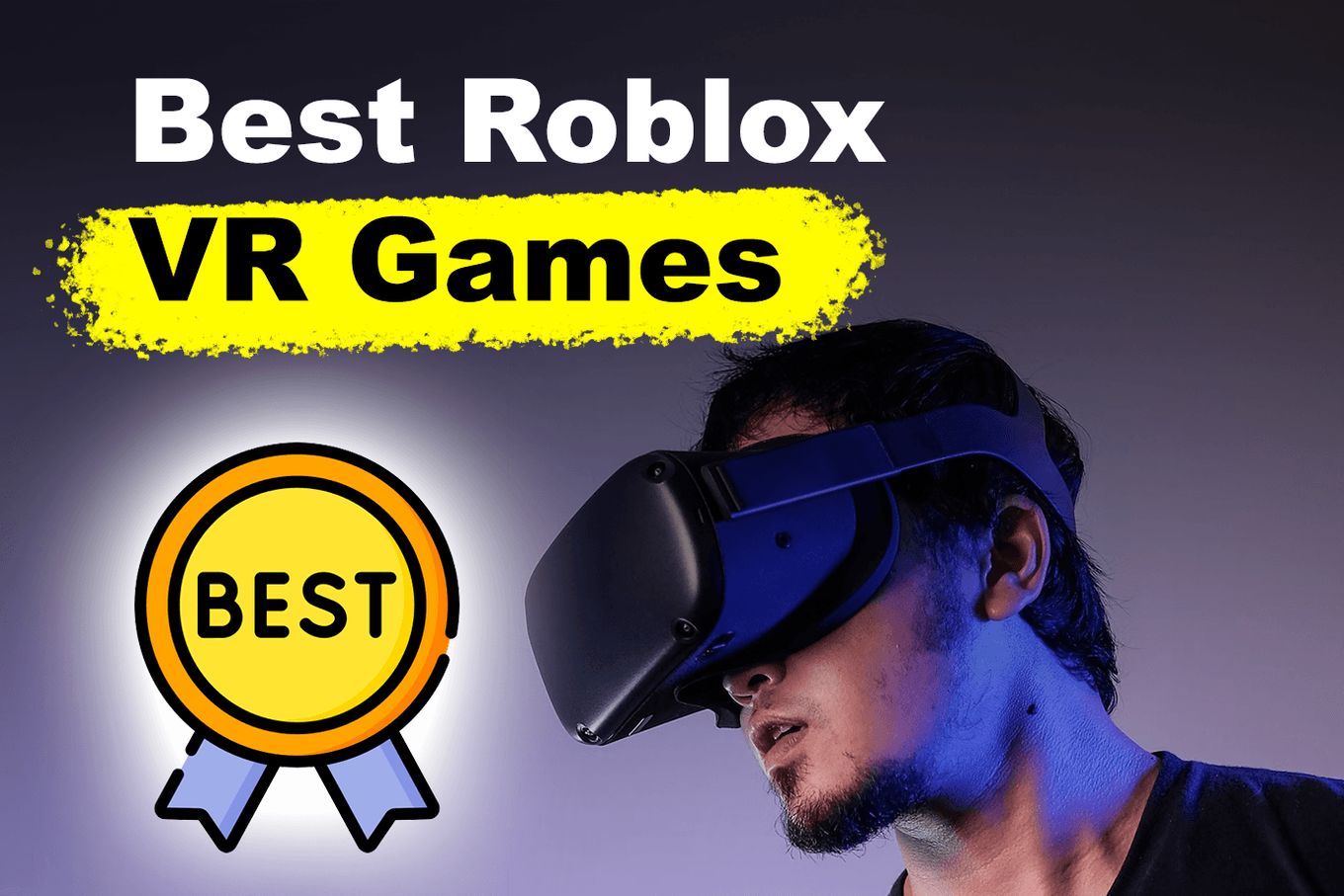 It can be challenging to pick your preferred game from the numerous available games. However, there are ratings for these games by players to make this task easy. This article comprehensively reviews the best VR Games On Roblox play in 2022 – let's get right into the details!
What Roblox Game Has VR?
Only a few Roblox games support Virtual Reality because VR is a new advancement in Roblox. Some Roblox games that support VR include Koala Cafe, Vibe VR, Escape Room (VR), and Noodle VR, amongst others.
Many games are specifically designed for Virtual Reality purposes, and finding the best Roblox VR games available for such devices can be challenging. That's why we have made for you a list of the best VR games on Roblox.
Can You Play All Roblox Games In VR?
You can play all Roblox games in VR if you play on Oculus Quest 2 or HTC Vive. However, playing Roblox on Oculus Quest 2 goes beyond simply buying the headset from the store.
Roblox isn't designed to run on standalone hardware – you can only play Roblox games on Oculus Quest 2 if you run it through a Windows PC.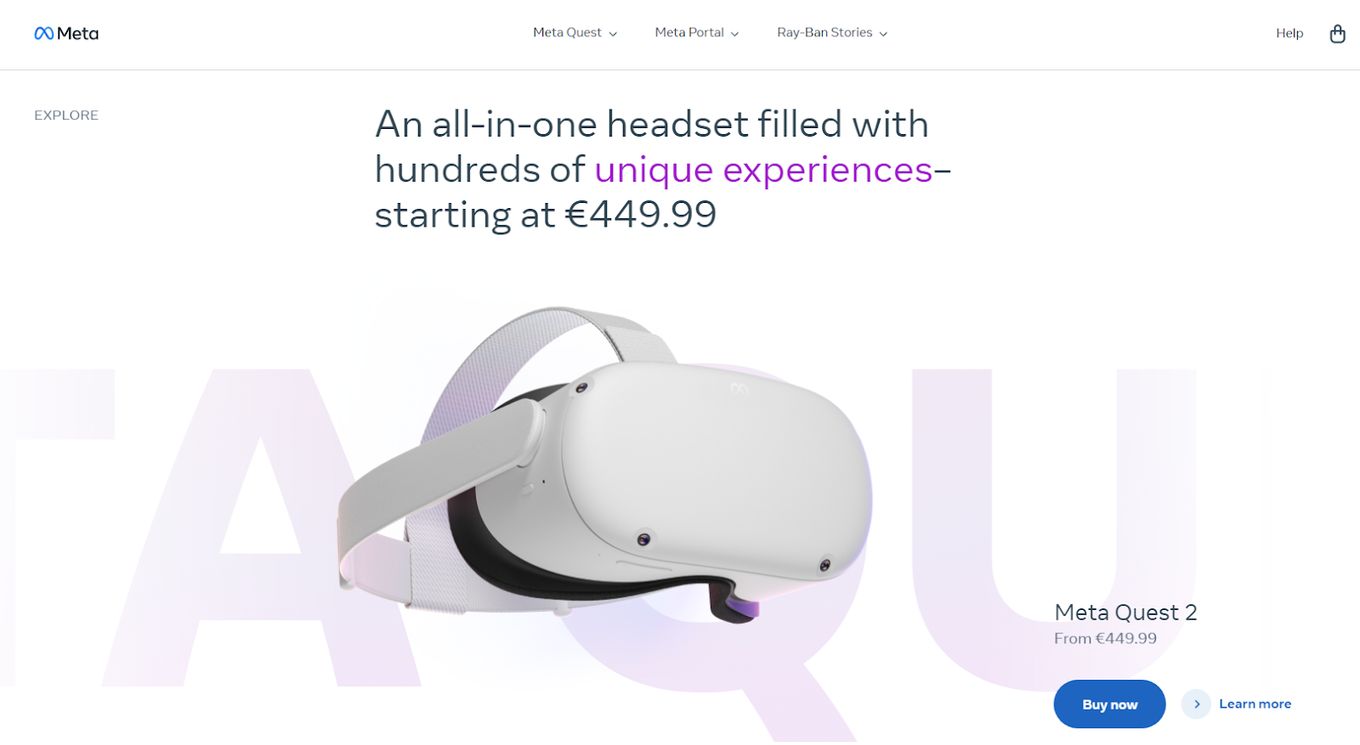 Oculus Quest 2 is the successor of Oculus Quest.
It is a battery-powered virtual reality headset that allows users to roam their digital and physical play spaces freely without the risk of tripping over a wire.
The HTC Vive is also similar to the Oculus Quest 2. However, the former features a relatively faster refresh rate than the latter, alongside a better resolution.
25 Best Roblox VR Games 2022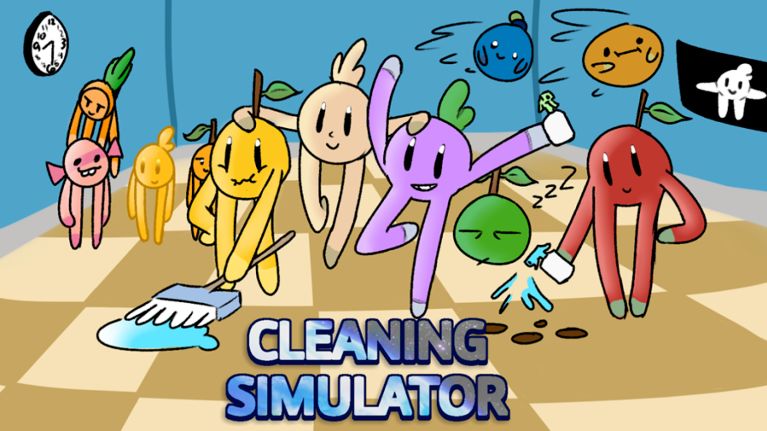 The first on our list of the best Roblox VR Games is the Cleaning Simulator. As its name indicates, the cleaning simulator is a game that simulates your cleaning.
You play the janitor of the Bribbleco building in this game.
As a gamer, you are to keep and maintain the Bribbleco building at all times. There are several characters in the game to choose from; yours is to pick the character that best suits your personality.
You must complete your assigned task to unlock new levels and objectives. As you progress, the task becomes easier.
It also gets more fun when you play with your friends. Therefore, forming a team with your friends is better to complete your task more quickly and conveniently.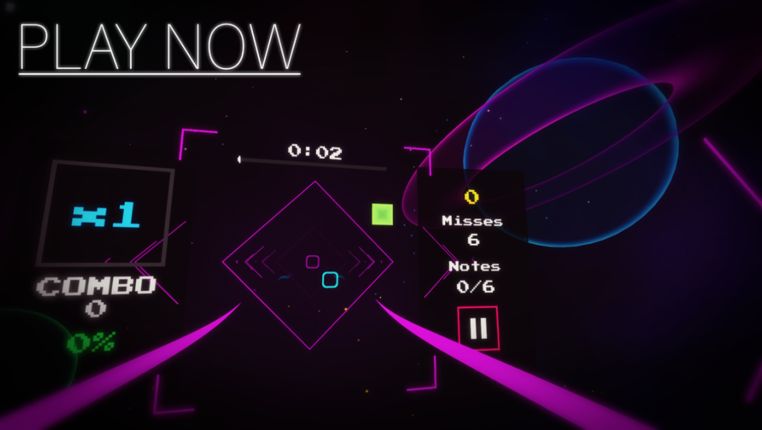 Sound space would be the next best thing if you grew up playing "Through the Fire and Flames" or "Guitar Hero" when you were younger.
To play this game, move your pointer to the middle screen and hit the notes as they fly towards you on a track. Sound space is one of the most entertaining Roblox VR games at present.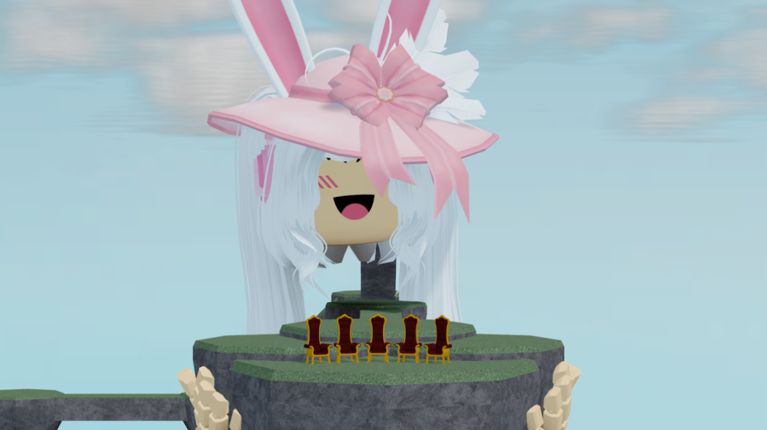 VR hands work best for gamers that have Oculus Rift.
Players enjoy playing this game because of the complexity of the hand concerning the fingers. Players aim to collect items and push people with huge hands in this game.
You can choose to help non-VR players complete the obstacle course or use the table tennis racquet to hit them off the edge of the map.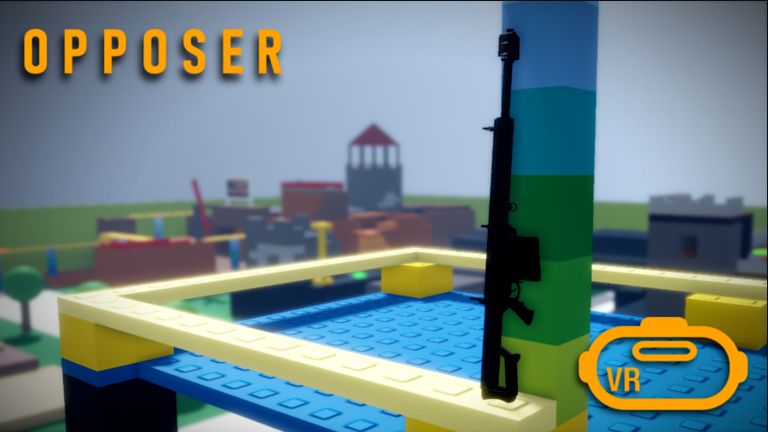 Opposer VR is a fast-paced beta game designed to be played in VR.
The game has many map designs and unique weapons that allows users to use their nuclear weapon to fight their enemies.
The game is a fighting game; you can choose to fight with a gun or use other fighting methods. Opposer VR is, however, undergoing lots of changes.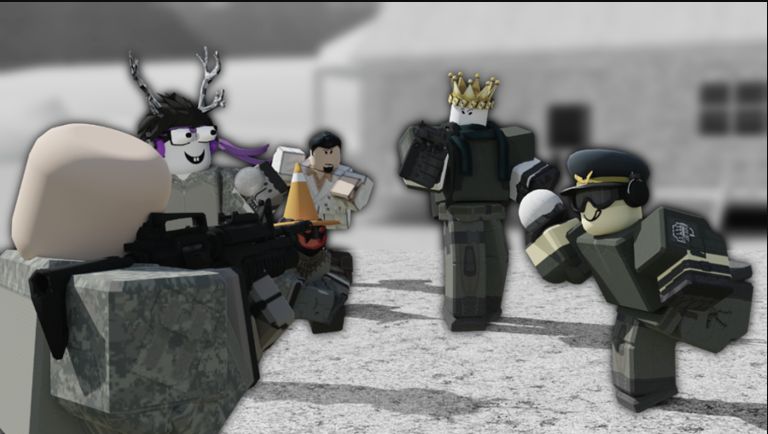 If you enjoy fighting through a world full of Zombies, then Zombie Apocalypse is your best game.
Players choose their armor and gears from the start of the game and venture into the world to shoot down zombies and accumulate more advanced weapons and supplies.
The game becomes more fun when your friends fight these blood-thirsty creatures with you. You also have the power to revive your friends when the zombie bites them.
If you also own a PS5 and are into zombie games, you must check the list of the best zombie games for PS5.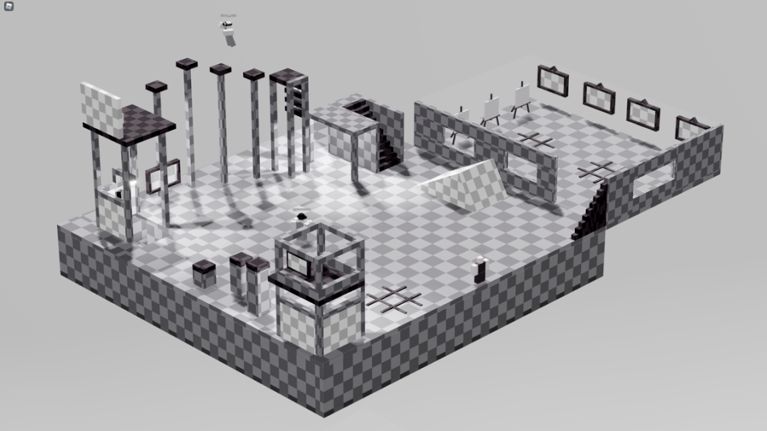 With music in the background, VRBLOX tests your artistic skills as you create whatever you want.
You can play around with various colorful balls to create anything you want, including 3D. And, of course, it would help if you were cautious not to make anything inappropriate.
Related article: How to Get Voice Chat on Roblox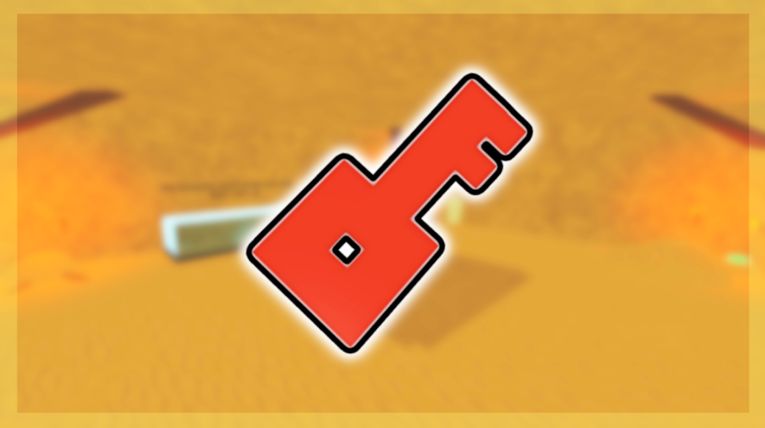 VR Escape Room is a time-bound played by unlocking and escaping the rooms when you solve challenging puzzles. You must hasten up if you don't want to get stuck in the rooms.
This game is thrilling, and it makes the players very anxious. But it becomes more enjoyable when you play with your friends.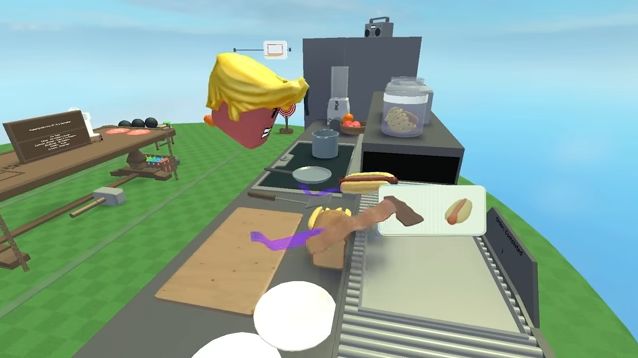 The eighth game on our list of the best ROblox VR Games in 2022 is the VR World Beta game. VR World Beta is best played by gamers who want to interact and hang out with other Roblox gamers.
The game usually has around 30-40 players to play with to have fun. In addition, the game includes several other games like wrestling, table tennis, building, etc., that you can play at your own leisurely pace.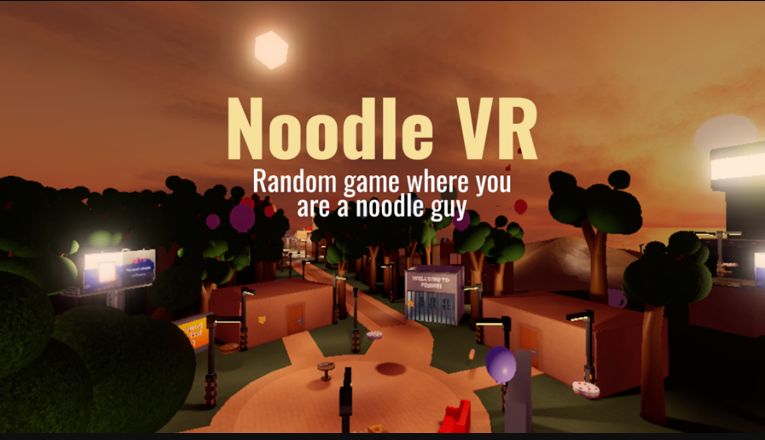 In this game, you can choose to be a Noodle VR or a classic Roblox player. However, it is preferable to be a Noodle VR as they have all the power.
In addition to the loose noodle arms that gamers are given, they can also arm themselves with knives or jail the typical Roblox players as it can be combat-driven.
No matter their platform, the game is made for all players to interact with one another.
In addition, they continue to add new locations to enable players to explore the game better.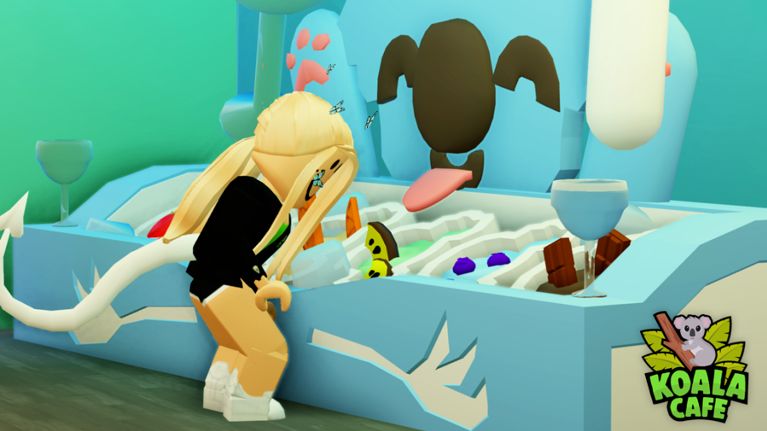 This is a restaurant-themed game that has been used over 18.5 million times. You can either play as a waiter serving food or play as a customer with over 50 other players in the game.
What makes the game interesting is that you have your chat room, where you can communicate with other customers and employees.
You can be the worst customer or best employee in the game; the choice is yours.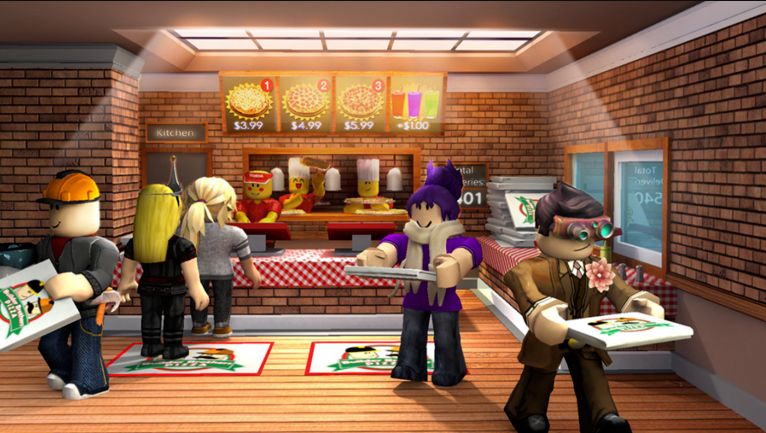 Make pizza virtually without stress. This game takes you through the thrill of being a chef while completing tasks.
Pizza extensively takes you through the process of making local pizza. Although it features a somewhat stressful in-game description, the game is straightforward and enjoyable to play.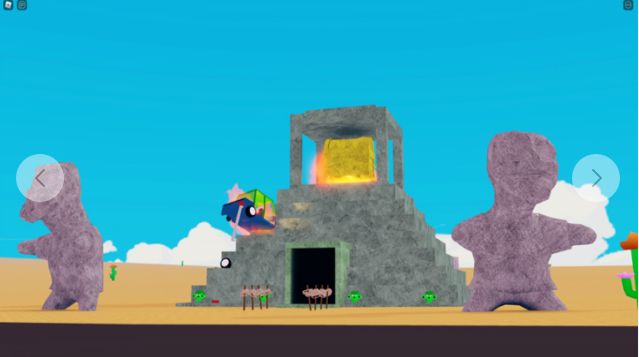 This simulator takes you on a long drive to Gramby's House. You encounter many obstacles and difficulties along the way to the house.
Meanwhile, you need to think again if you thought this was a simple simulator. You will find so many things to hinder you from getting to your destination along the way.
You have different engineering component that allows you to create new and exciting devices, various parts to collect, and characters to interact with.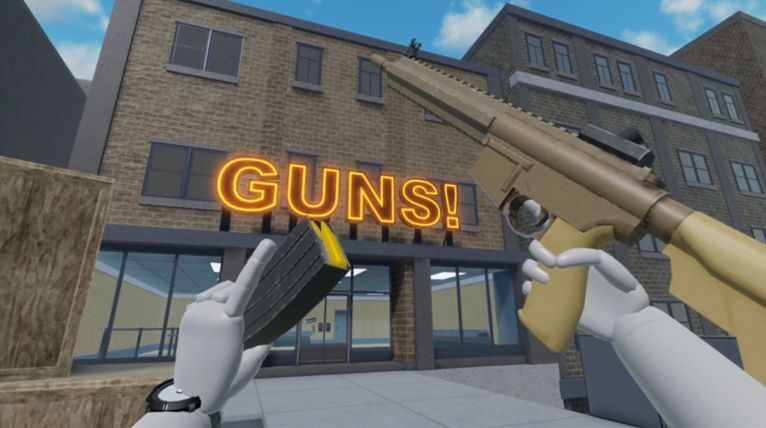 Edgework is a paid game that is worth 450 Robux. However, the investment is worth it.
Edgework makes use of several mechanics to make the game perfect for all types of players. Its focus is to solve physics puzzles with parkour and climbing, with an awe-inspiring story.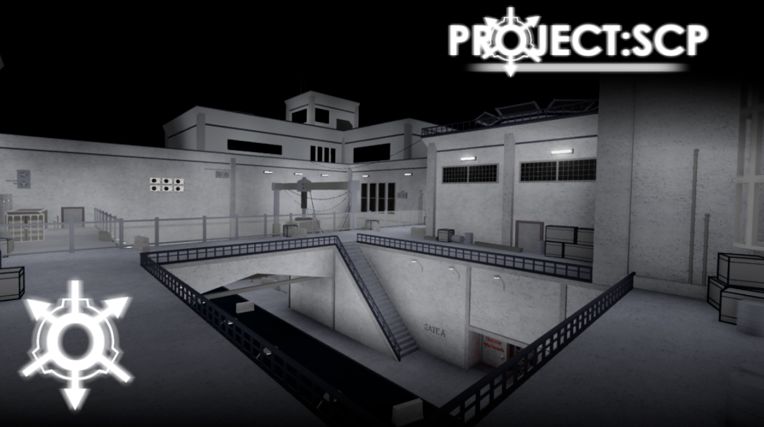 Project SCP gives you a choice to play with or without virtual reality.
However, you should know that virtual reality is much more fun when you handle the weaponry and escape the facility in the middle of it.
Even though Project SCP is a first-person shooter, it doesn't have the competitive components of most FPS games.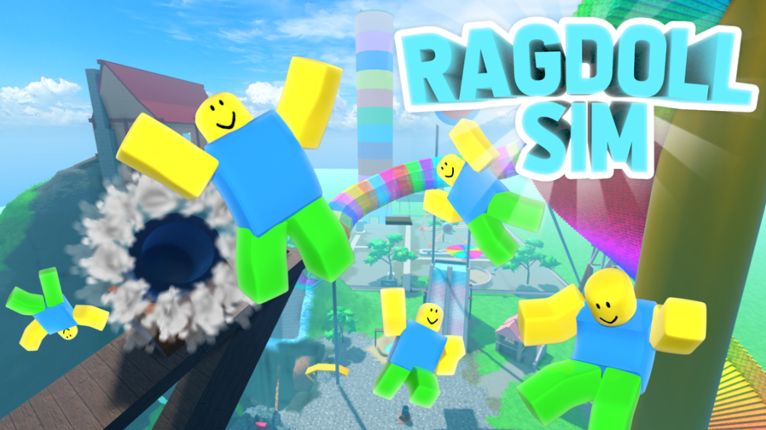 All players have a movement of Ragdoll Sim, and each player is in control of the open world in this game.
Learn how to update Roblox on your PC or Mac to make sure to get the best gaming experience.
You will face many obstacles and objects to play around with in Ragdoll Sim.
On the game's giant map, you have a virtual hand for navigation, unlocking, and discovering new activities and movements you can do with these ragdolls.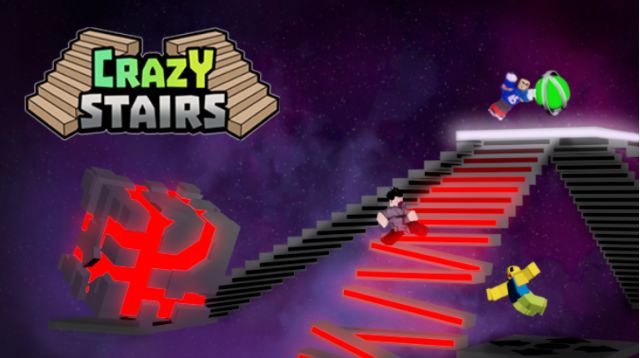 Climb a crazy disappearing staircase to win exciting rewards, depending on how far you can climb.
Aside from disappearing, the stairs also rotate and move and can even become invisible. It's just according to its name – crazy!
Interestingly, you can use spells to create favorable climbing situations.
And, of course, the more you climb, the more spells you can win. You can also wreak havoc on other players' stairs while you continue climbing – how you use your spells completely depends on you.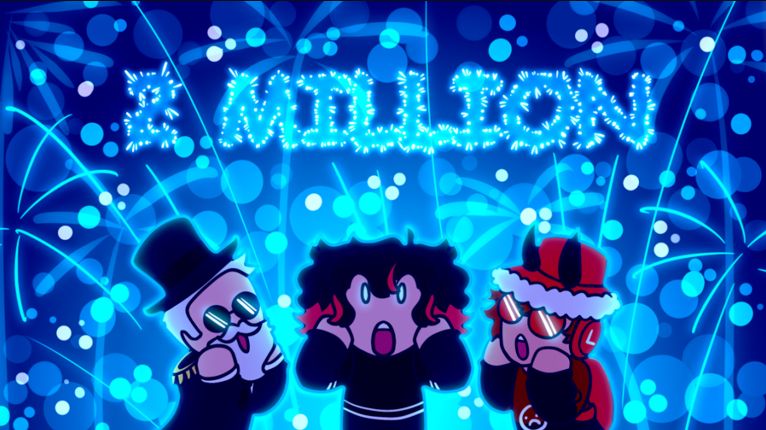 VR Islands is unlimited because there are many things you can do with other players in the game.
For example, you can choose to cook the non-VR players on the stove, shoot paintball guns or play with pool balls.
It is more enjoyable when you play with friends, and VR Islands is whatever you make it as you play pretend in this game.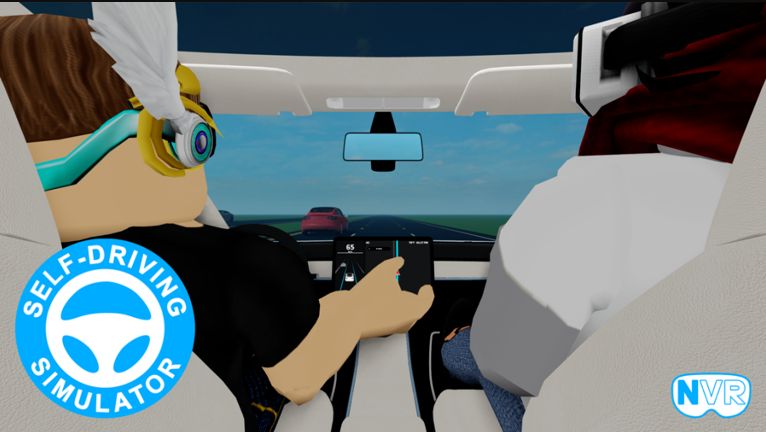 Not everyone can afford a self-driving car because it is expensive and might not be available in every region.
Fortunately, this game allows players to live in the reality of riding a self-driving car while they spend time with their friends.
Players can control the character's head movement from side to side as they relax and enjoy the game.
Self-driving simulator is a hangout space for people who want to spend time with people they know or make new friends.
As its name indicates, the self-driving simulator is all about self-driving. No one is in charge of driving in this game; everyone enjoys the ride and interacts with one another.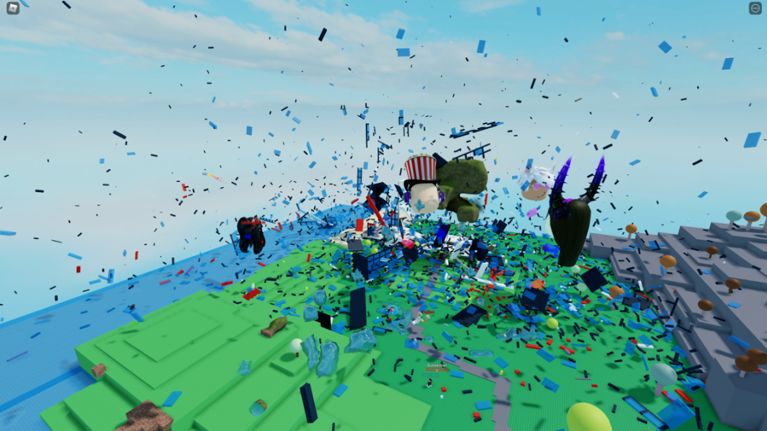 VR Sandbox is available for both VR players and non-VR owners.
VR Players have the opportunity to play god as they float around the sandbox as giant, god-like heads with abilities to act as platforms.
VR and non-VR players must work collaboratively to enjoy this game to the fullest. Also, note that the non-VR players can reach greater parkour heights with this platform.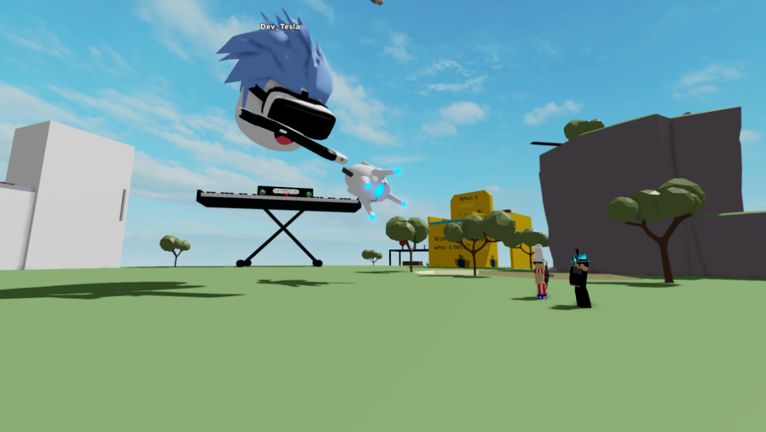 Vibe VR is highly recommended for Roblox VR game beginners.
The game is not too intense, and most activities are not overly complex. For example, players can choose to play table tennis, wrestle with other players, and even have a full-fledged dartboard.
In addition, there are players ready to throw down in the ring or try out their piano skills, even though the game is not very popular.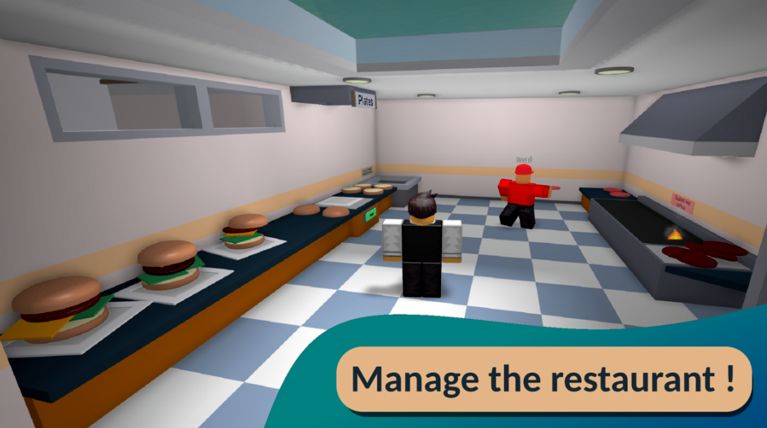 Players are tasked with the job of cooking burgers while they simultaneously run the business side of a restaurant.
You can earn considerable Robux while flipping burgers and operating the business. However, ensure that your customers are satisfied so they can come again for more burgers.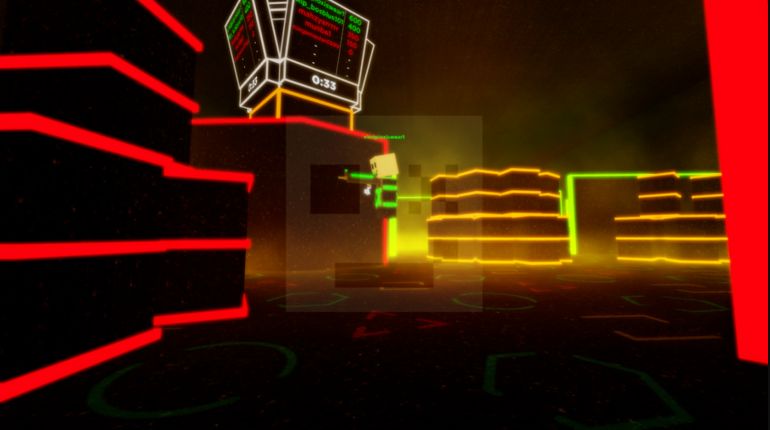 This game is nostalgic, thanks to its interactive laser tag gameplay.
The game creates an immersive experience, taking you into a darkroom with multiple neon lights while you play head-to-head in teams against other players.
The VR Laser Tag game has similar rules to the live version of the game. Consider playing the game with a VR headset for the best gaming experience.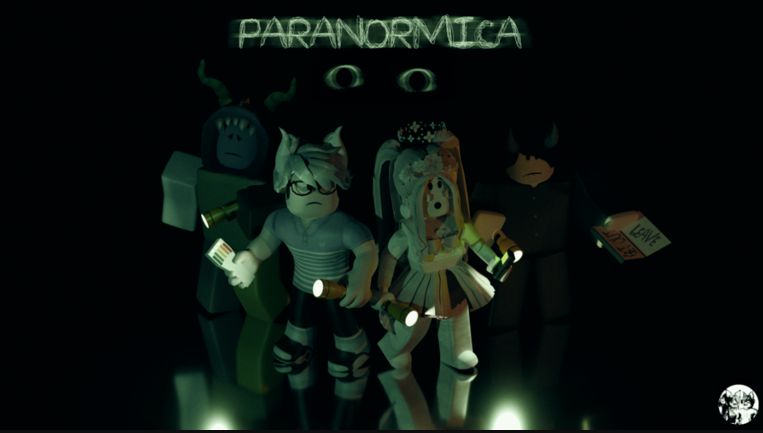 Paranormal VR might impress you if you are on the lookout for a scary VR game.
While walking alone in the small suburban rooms and corridors of your home in this virtual reality, you need to be prepared because you might encounter anything.
This game sets a disclaimer for players with motion sickness who are easily scared by horror games.
It is advisable to play the game with headphones and run it at max graphics to enjoy it fully. You can play the game on your PC, smartphone, and consoles.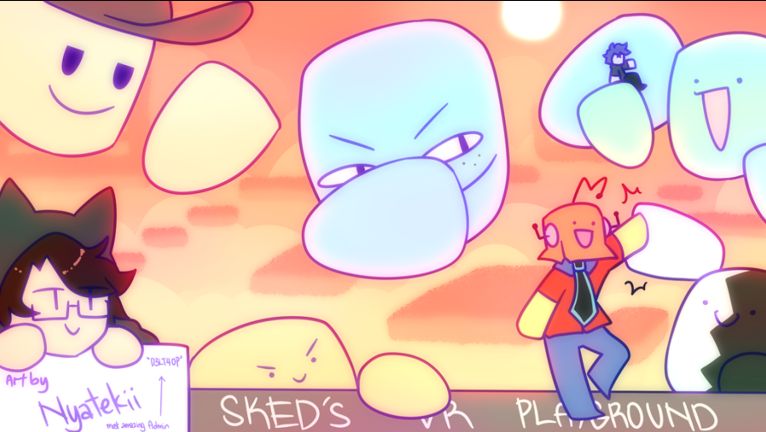 VR players are responsible for helping other players through the hurdles.
The game encourages teamwork because everyone must work together to make it to the end.
However, you can also choose to toss other players around the playground and not help them. The game is a fun mix of VR and normal playstyles with endless possibilities.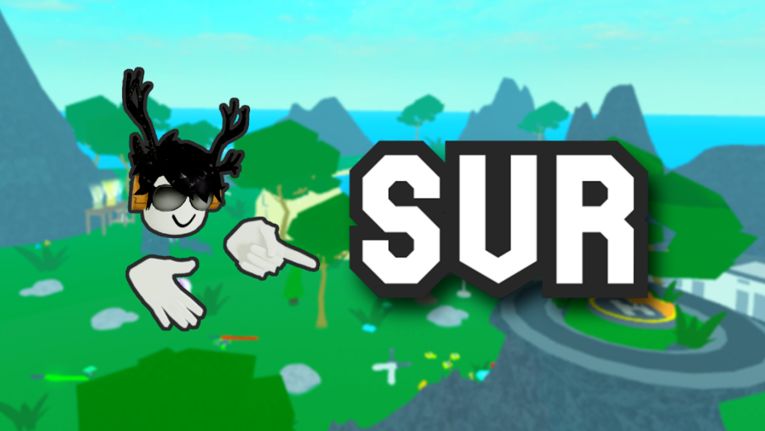 Lastly on our 25 best ROblox VR Games in 2022 is the SImulated Virtual Reality.
Even if you don't own a VR headset, this game gives you the experience of playing in VR.
You can complete silly activities or pick things up and throw them around. Even though the experience can't be the same as wearing a headset, it can still be enjoyed.
So, What VR Game Should You Try?
All the Roblox VR games mentioned in this article are worth checking out.
VR games can be super entertaining to play, so you will very probably enjoy each of them in different ways.
Roblox has a tremendous user base and a pool of untapped prospects in refining VR-based game experiences within its platform.
Are we missing any game on the list? Don't hesitate to let us know below!
References
Related Articles
Join 2,000+ readers and learn something new every month!
Get notified about new blog posts, tips, tricks, fullPage.js news etc.
RSS feed