7 Best WordPress Parallax Themes [Free & Premium]
If you are looking to use a trendy effect on your WordPress site, then a parallax WordPress theme is an effective way to do so. It won't only give your site a much modern look, but it will also create a different user experience for your visitors.
What is a Parallax Theme?
A WordPress parallax theme is simply a theme design that uses a specific technique where the background image or video is scrolling at a different speed than the foreground content.
A parallax theme has multiple layers and can make your webpage look modern and an effective way to engage your users, creating an illusion of depth on the page.
Keep reading and we can explore some amazing parallax examples for your WordPress site, they are easy to add via plugins and there are both free and paid options to consider.
Benefits of Using a Parallax Theme
Before we continue, let's understand what makes a parallax theme useful and why you would even want to use one in the first place.
They are a good way to provide a different user experience (UX) and create a modern web page design for your visitors.
It helps to break up sections of your website and word copy, too much text can be hard to navigate and put users off, a WordPress parallax theme keeps users engaged for longer.
It helps to immerse website visitors into your content, an image is exciting and the scrolling effect makes it more visual.
They are easy to add to an existing theme, they don't require a complete redesign to fit into your current website.
Top 6 Parallax WordPress Themes
Price: $59
First in our list as our favorite parallax WordPress theme is fullPane.
Fullpane is a clean WordPress full screen parallax theme. It comes with many cool effects, including the parallax scrolling effect. Fullpane theme is also loaded with plenty of features that will come in handy to customize the site to your needs: background videos, animations, etc.
fullpane makes use of fullPage.js, a JavaScript library that you can also use to create this effect on your own. And, if you want to use it in any other WordPress theme, fullPage.js plugins are available for Elementor and Gutenberg builders for WordPress for just $39.
Unlike many other sliders, it works by scrolling the whole page when using the mouse wheel, creating a beautiful yet subtle animation.
Designed for both single-page and multi-page websites. If you want a simple layout fullPane is a great way of achieving it. Ideal for storytelling, websites with few texts, and pages with beautiful visuals such as images or videos.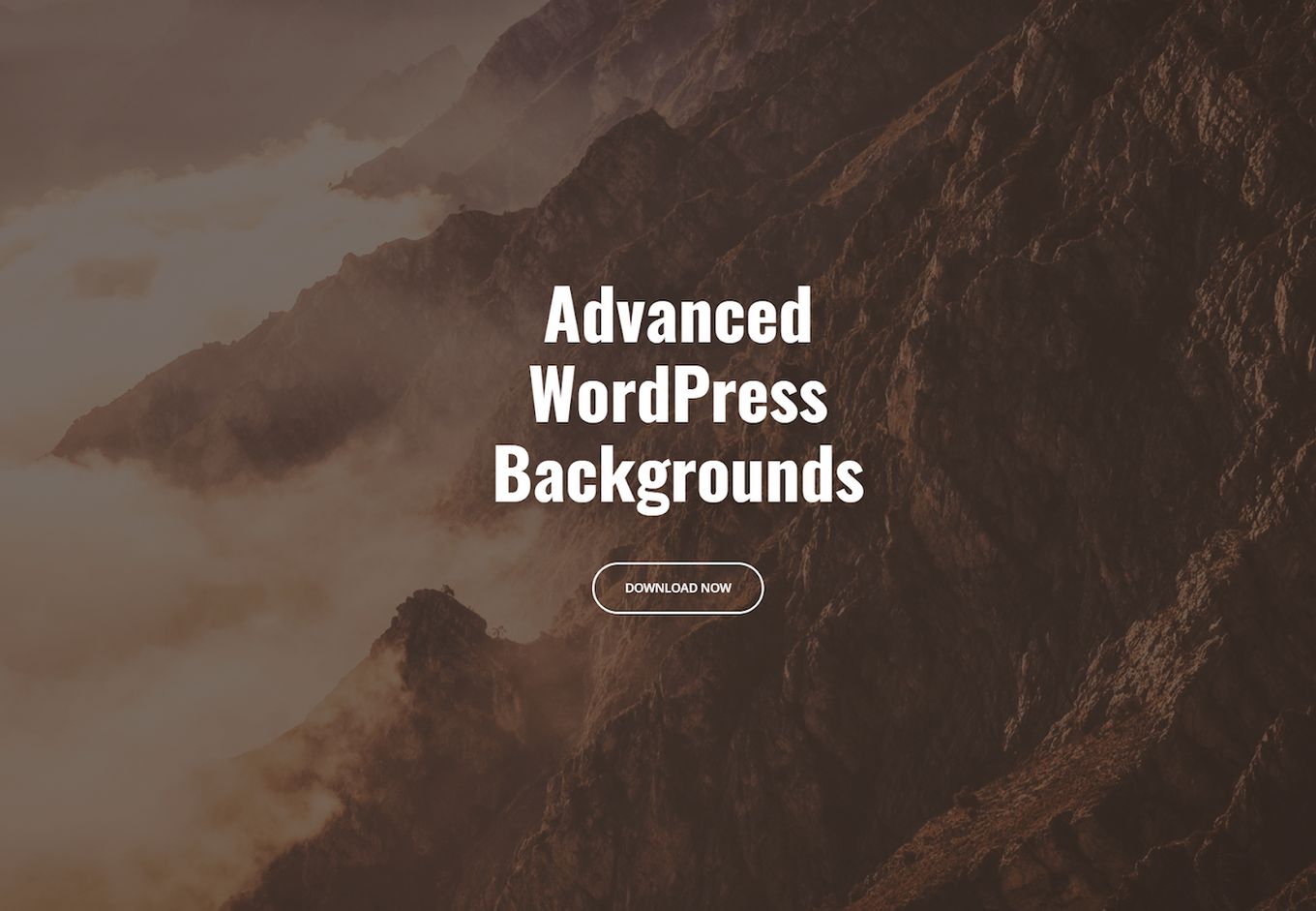 Price: Free
Starting off with an open source and free parallax WordPress theme. Advanced WordPress Backgrounds (AWB) is a great option if you want to quickly add this effect to your site, you can easily install it via its plugin.
After you have installed the plugin and activated it, you can start creating parallax backgrounds.
AWB allows you to use the parallax effect on a post or page, it has its own block that can be used to select an image or video and position the effect.
It has many different options and lives up to its advanced naming. For example, you can choose the type of parallax such as scroll, scale, and opacity, etc. You have the ability to create something more than just a traditional parallax with this plugin.
It even has a parallax theme which is controlled by mouse movement rather than traditional scrolling, something which could help make your webpage stand out more.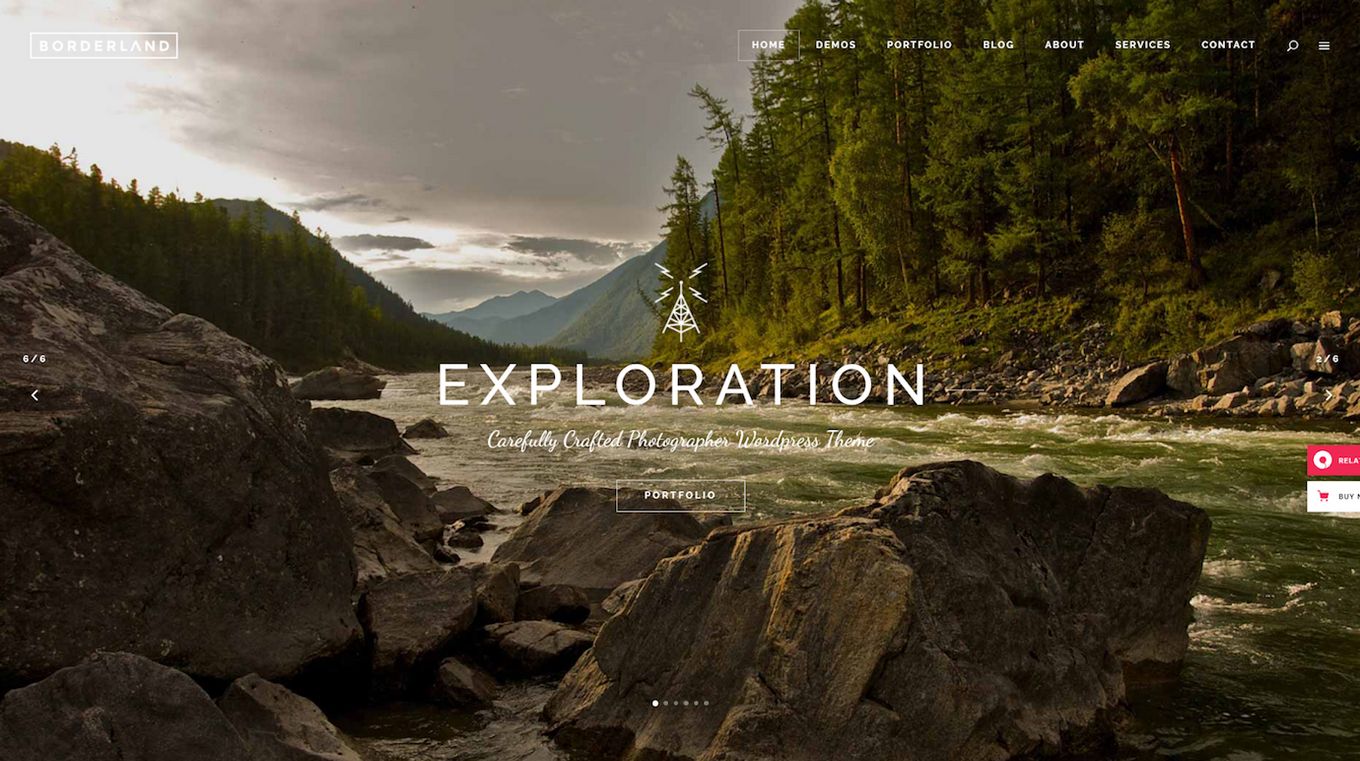 Price: $75
Using modern techniques the Borderland theme enables you to craft your content around this modern design. It is a WordPress plugin that boasts a wide range of parallax effects.
This theme is good to use when you need a complete design to use, it can be configured through its advanced options panel and each effect can easily be toggled.
This fully functional WordPress parallax theme really shows you how to impressively use images and the parallax effect together.
Don't worry about making it your own, it has many different layouts and templates to use, it even has an easy-to-use customization process so you can make it your own without any code, making it very easy to adopt.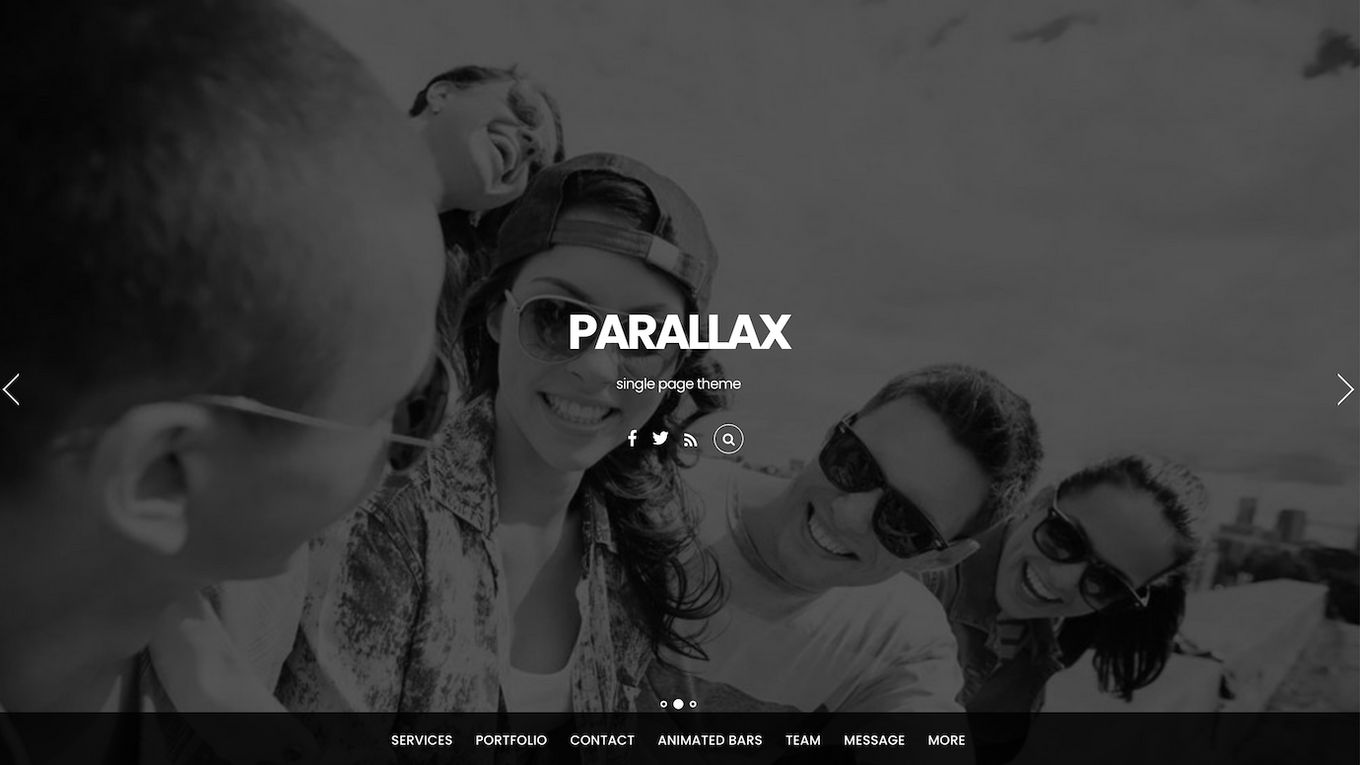 Price: $59
Themify is a fantastic resource for premium material and this is our next parallax project on this list.
Most parallax designs are centered around an image that moves based on the user's scrolling. This parallax theme by Themify takes it to a whole new level. With this WordPress plugin, you can utilize the parallax effect on-page content as well.
Content such as headings, elements, sections, and portfolio work can all be enhanced with the parallax effect. As a premium WordPress parallax theme you get access to over 60 pre-designed layouts, which help you choose the right design for your content.
The project is both responsive and mobile-ready, so you can be sure this theme will work on multiple devices with different screen sizes.
It works with both single page designs or multiple pages, it works with different pagination techniques such as traditional page number navigation and infinite scroll.
To find out more about this parallax WordPress project you can visit its documentation for more details.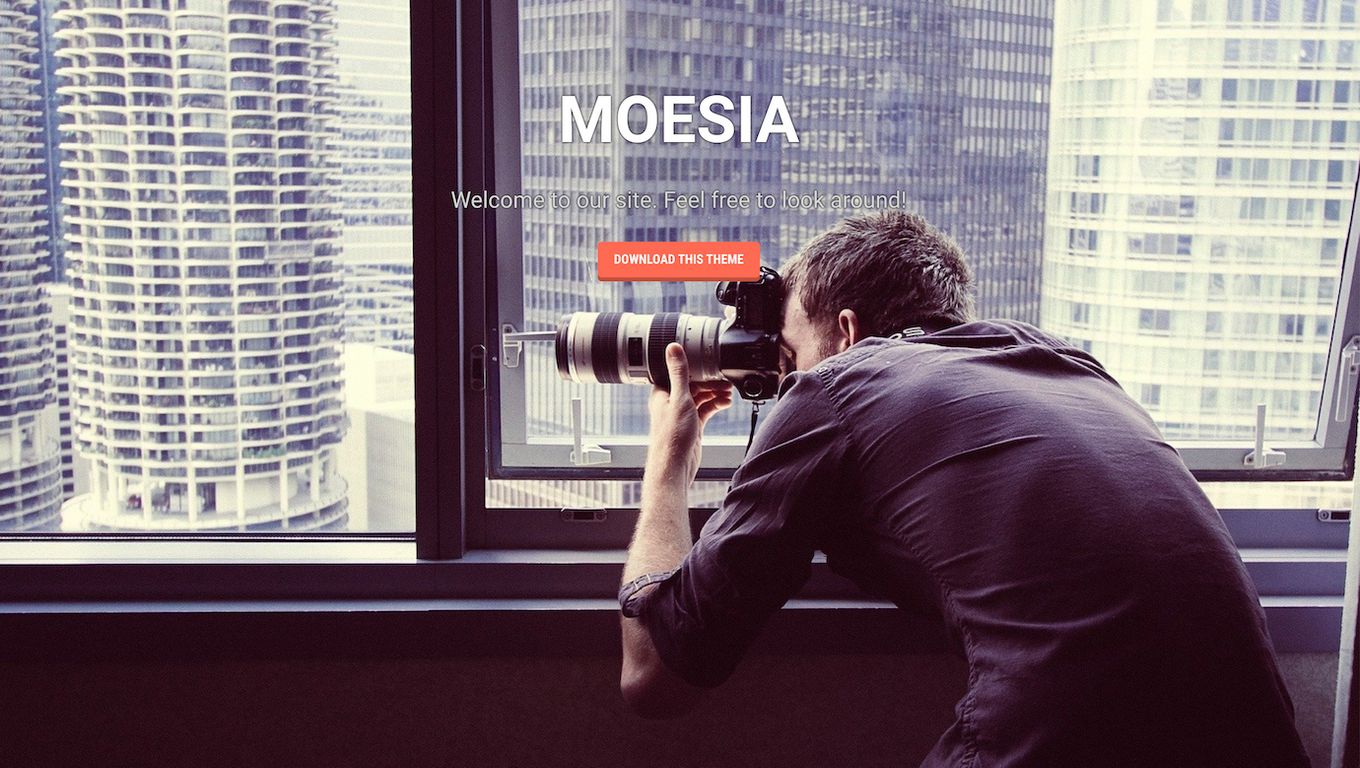 Price: Free
Moesia is another free parallax WordPress theme design that includes a premium feel to it, coming with some advanced features you might only see in paid themes, so it might be a good choice if you are on a budget.
If you want a sleek and modern design, then the Moesia Parallax WordPress theme is for you. The structure and design are fresh and unique.
You can either use the complete theme or use the 11 included blocks, which you can select to build a uniquely crafted design to fit your requirements and layout.
The blocks included in this theme can feature a parallax background and custom colors, so you can be sure it is easy to adjust to your branding or style.
Not in active development but still fully maintained, a great example of a free parallax WordPress theme that has a premium feel to it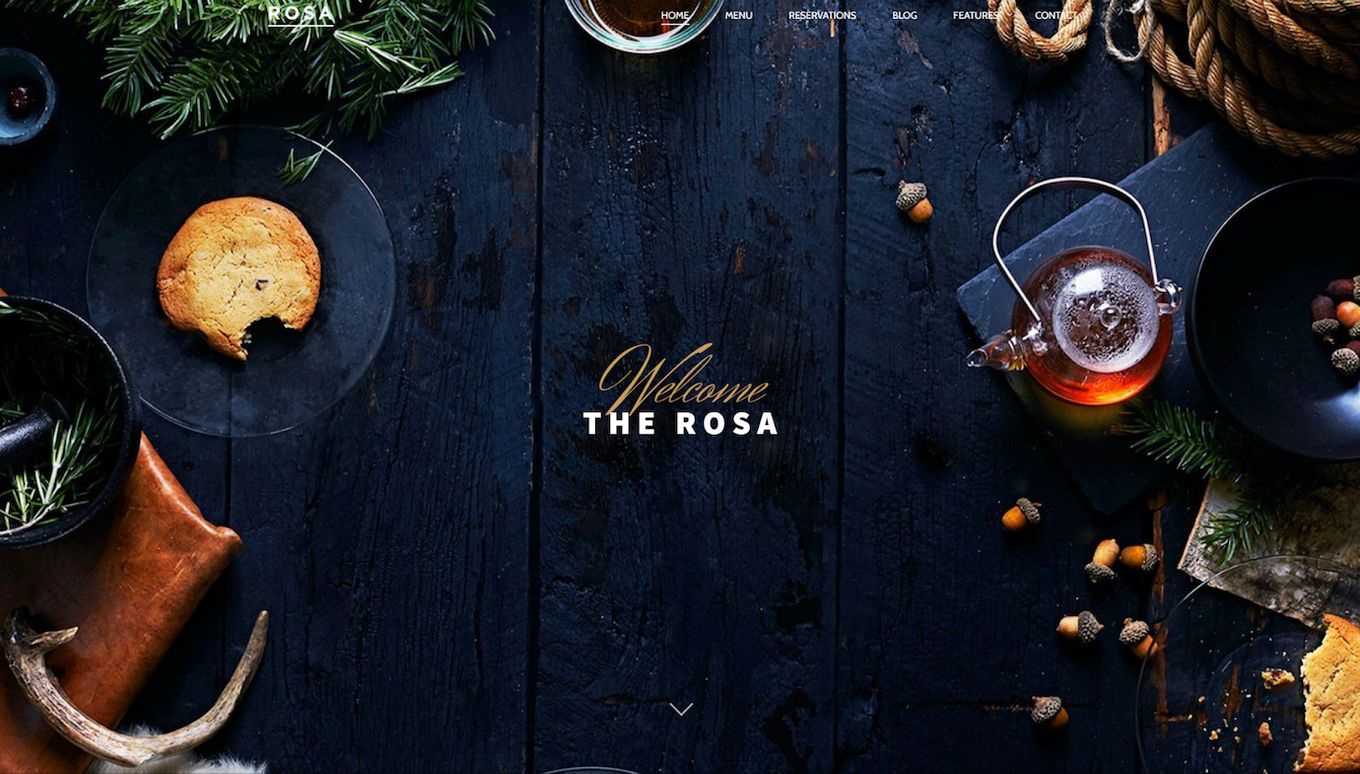 Price: Free
If you're wanting to make a big statement with a great header image, then this free parallax WordPress theme might be for you.
It comes from a popular WordPress restaurant theme and works great with small businesses and large restaurants looking to impress visitors. Loaded with features and an eye-catching design it is sure to attract customers.
Images are wonderfully paired with the parallax effect and it is a great way to show off high-quality photos.
It's ideal for many use cases as it is mobile friendly and supports many devices, has a useful menu feature, and can be adapted to suit your own requirements.
You can quickly use the built-in style manager to build up a color palette that fits your branding and style, overall this is a great alternative to some of the best premium themes as it doesn't let you down on style, design, and structure.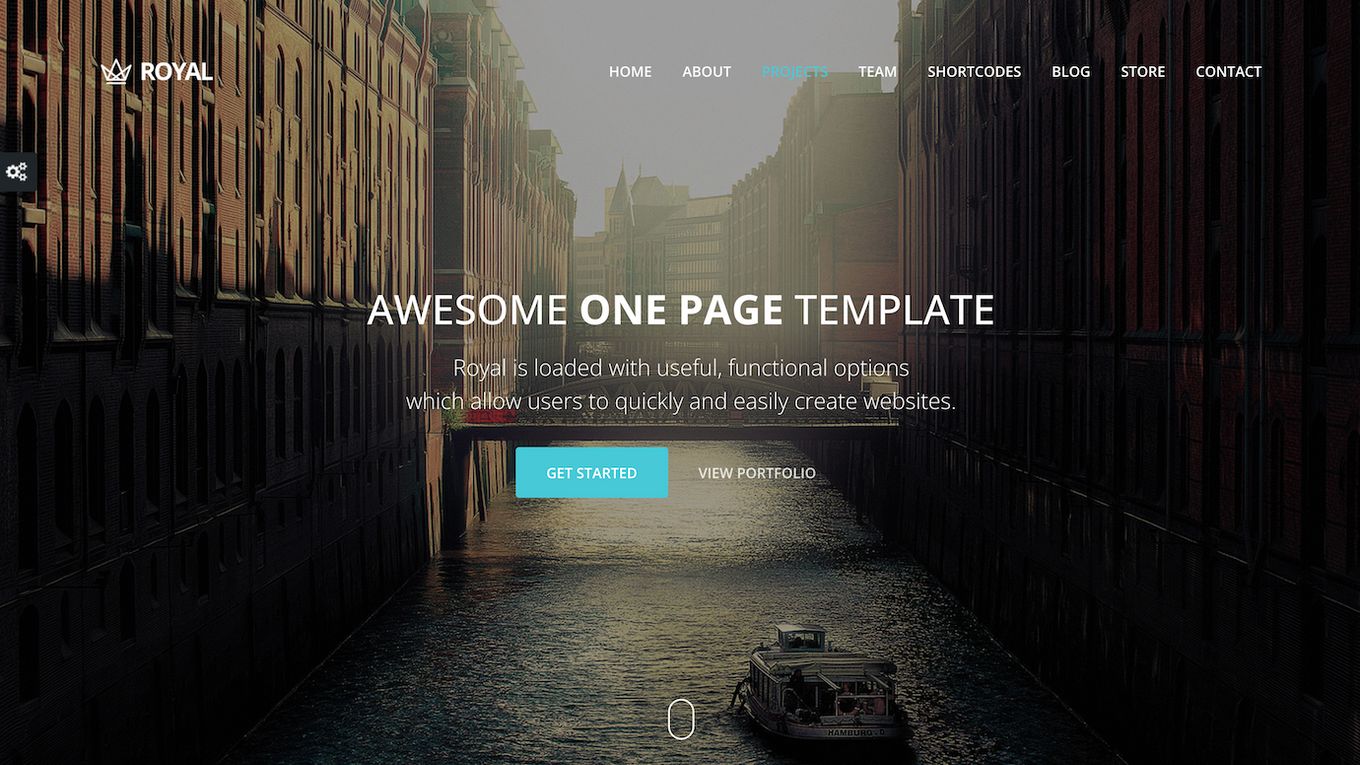 Price: $39
Royal is a clean parallax theme built on top of the Bootstrap framework. It's fully responsive and built for retina displays.
Something that makes it stand out from other parallax templates is that it supports parallax video backgrounds.
It works on top of WPBakery Page Builder so it includes a drag & drop builder to make things easier. Font Awesome, Google Web Fonts, WooCommerce Compatible, and Tweeter feed are some of the main features it provides.
Conclusion
There are tens of parallax themes for WordPress out there. You need to consider your options and requirements.
Are you looking for something free? Or do you consider paying a premium price for a better quality theme? Do you want to use the parallax animation just for the backgrounds? Or perhaps also for some images too?
fullPane will be a great choice if you are open to using a full-screen experience and you just need to use a parallax effect for your backgrounds without getting too crazy or distracting your visitors too much. (Or the plugins for Elementor and Gutenberg).
It won't just create a beautiful parallax effect, but it also creates a navigation experience that many other parallax themes won't provide.
Related articles
Join 2,000+ readers and learn something new every month!
Get notified about new blog posts, tips, tricks, fullPage.js news etc.
RSS feed