In the age of computers, having a website has already been a necessity for most people.
Whether you're running a billion-dollar corporation, rocking as a solo entrepreneur for a small business, or building your portfolio to serve your professional career, having a website will definitely bring you forward. Fortunately, it has become a lot easier to create one these days.
With the availability of no-code tools, the question is no longer "How to build a website?" Building is no longer the issue. You can even successfully create a simple site within just a few minutes. No wonder the number of websites has risen to over 1.8 billion as of August 2021.
How do you get your site to stand out in the sea of billions of websites? That is the real challenge today. And most people know that web design is the key. You need to find out how to design a website that will attract people, make them stay, and urge them to come back. One-page websites are perfect to achieve these goals.
If you're eyeing to create a one-page / single-page website, we've created a list of the best ones to serve as inspirations for you.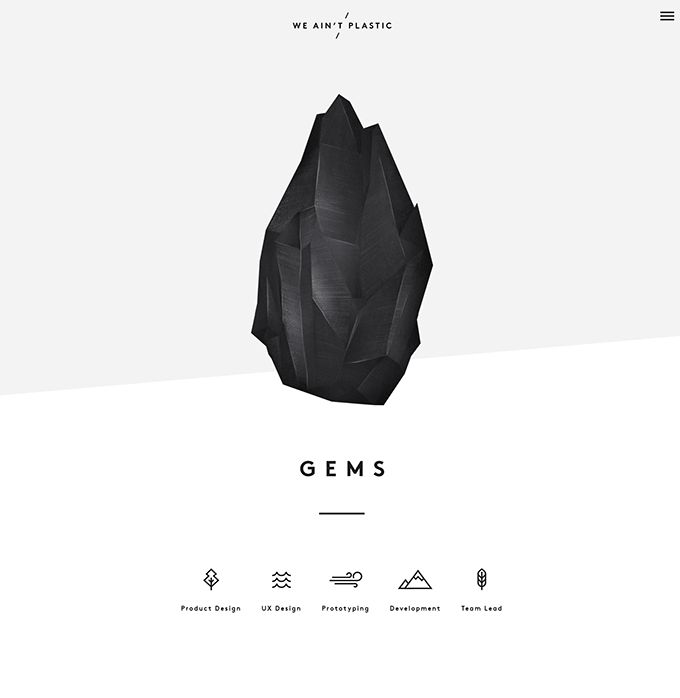 We Ain't Plastic is a one-page website suitable for professionals or freelancers who want to build an online portfolio and for companies who want to stick with a minimalist and elegant vibe. What makes this website stand out is that it managed to keep everything on one page – even their blog section. It's a very powerful design knowing that it showcases everything at once without making it look too crowded.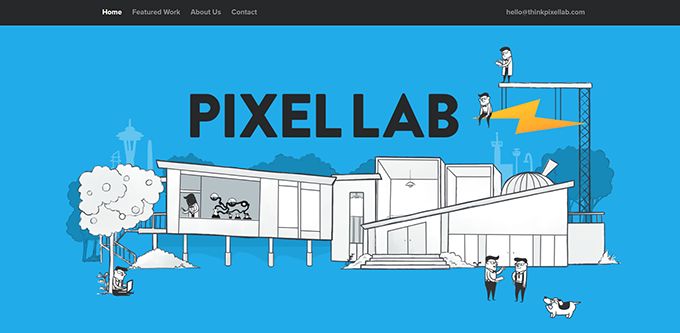 Pixellab sticks with a simple design that comes with a playful hero. You'll immediately get hooked upon entering their space with their hero animation that brings a great experience to its visitor. How they combined and organized different design elements also made them one of the best examples of one-page websites.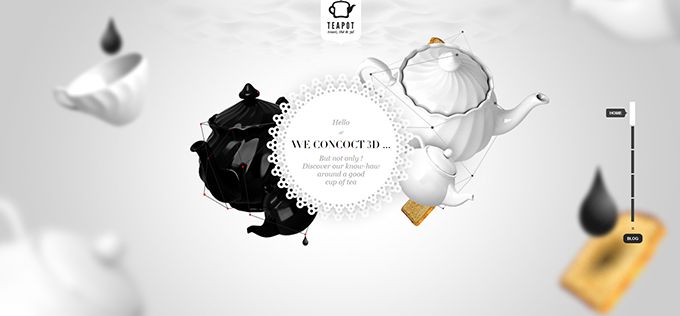 The example of Teapot hits different because of its unique way of displaying the menu bar. At first glance, you might think there's something missing until you start to scroll down – and that's when you'll realize that the navigation menu is not on its usual header place, but on the left side of the hero slider.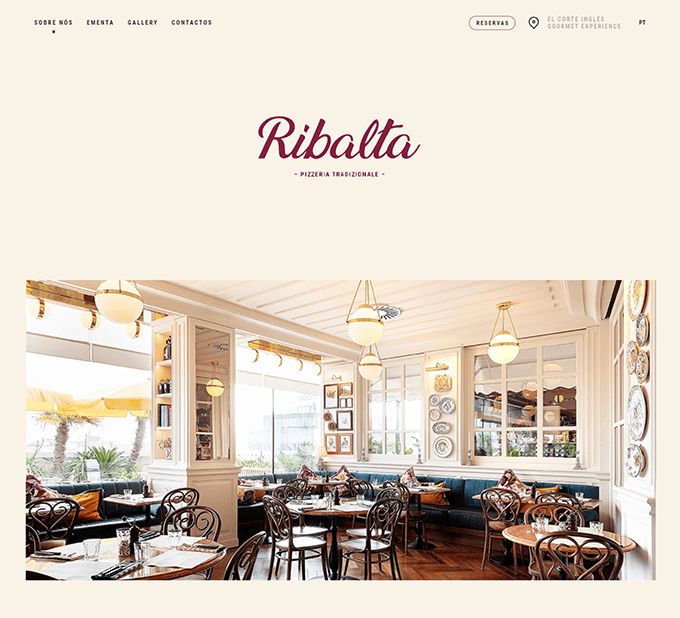 A one-pager website design is also perfect for restaurants websites, too. Check our Ribalta – the way they chose a contemporary design to bring out the Italian theme of their business is really effective.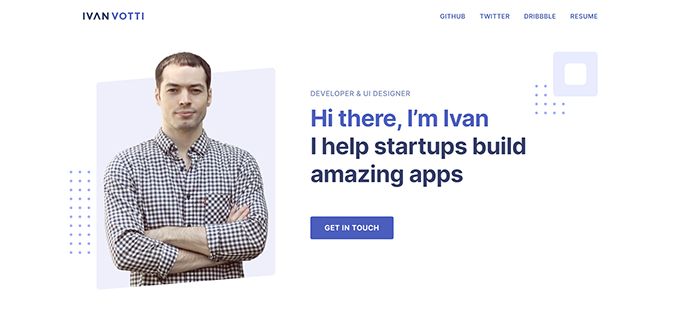 Who says single-page website designs are only for corporations and businesses? It also serves freelancers very well! It's a great way to showcase your credentials and previous work – an online portfolio in a form of a website.
Ivan Votti's website example rocks the minimalist look. Despite being simple, it managed to display all the relevant information that will help them land a client – his background, skills, social proof from clients, and previous works. He even made it easy for you to contact him by providing a contact form at the bottom part of the page.
Related article: Best Contact Page Examples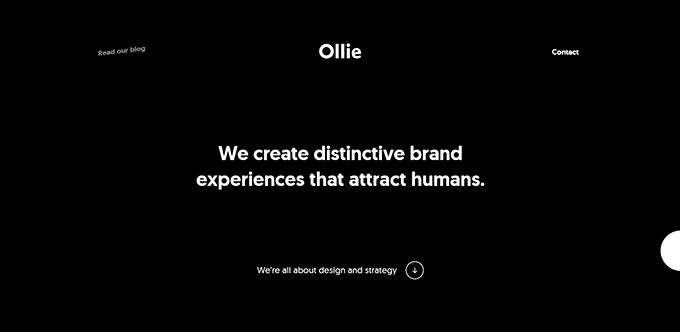 Ollie's single-page website example rocks its black-and-white theme. It's simple but super catchy. It doesn't need any animation as its dark background partnered with a great element organization already makes it interesting. It will be a great web design for blogs, businesses, and even portfolio sites.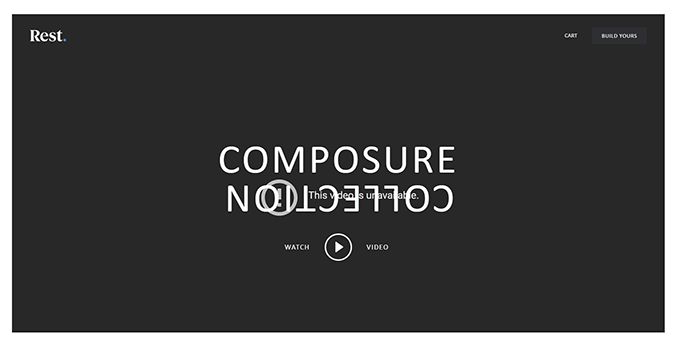 Who says e-commerce websites can't rock one-pagers? Rest put this debate to rest. Clearly, even e-commerce can win with a simple yet powerful one**-page website**.
With this website design, Rest manages to showcase their brand's awesome video advertisement, list of products, product features, and other relevant details. They cut out all the unnecessary elements and just focused on what's needed to sell their items. What a great business move!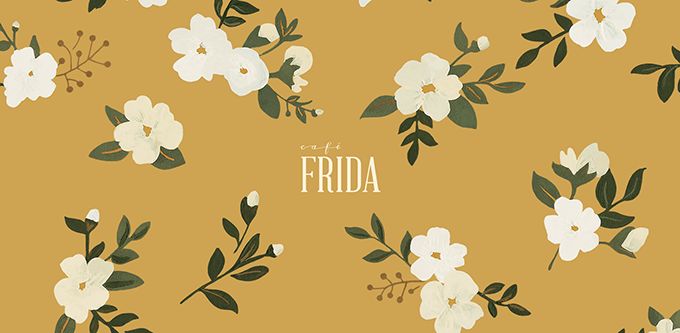 Speaking of beautiful one-page websites, the list won't be complete without mentioning Cafe Frida. They boast their flower animation that gives a chic vibe to the website. As the visitor scrolls down the page, they will see the complete menu – from breakfast, brunch, lunch, meals, and coffees – and the restaurant's location.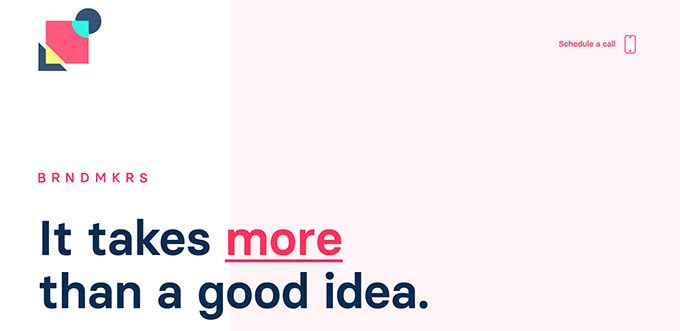 A clean and straightforward one page website. The colors give you lively, active vibes. The call-to-action appears both at the top and at the bottom of the page, in bright and highly noticeable color. It also makes great use of font sizes to catch attention.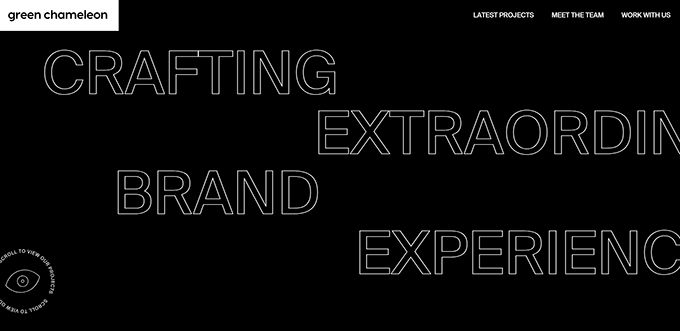 Moving away from bright and chic websites, here comes Green Chameleon that offers a black and white theme. Despite being loyal to its black and white theme, it didn't shy away from featuring colorful elements that add more life to it. Also, it stays away from adding too many texts – a great proof that one-page websites don't need to contain too many words to be effective.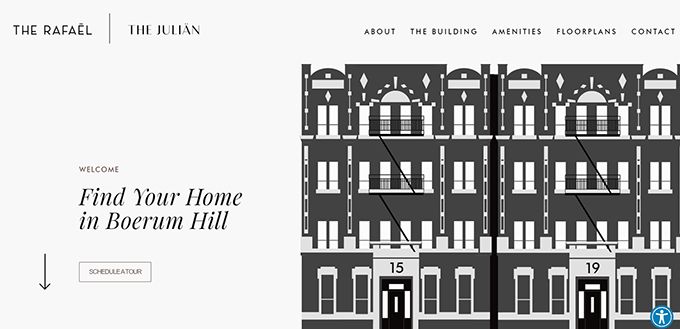 This sophisticated site is definitely one of my favorite one-pager website designs. Its header depicts the illustration of the building. However, it's not just that – the catch is that if you hover your cursor over the buildings, the windows light up. The design also uses the parallax effect to bring a better experience to its site visitors.
What's one of the best ways to showcase the portfolio of a product designer? Of course, it's through one-page websites! Kocha's web design is very effective as a portfolio website. While it chooses to go a different path by not placing its navigation menus on the header, it still offers great UX/UI. It has two navigation menus – one on its left side and one more on the bottom part of the website.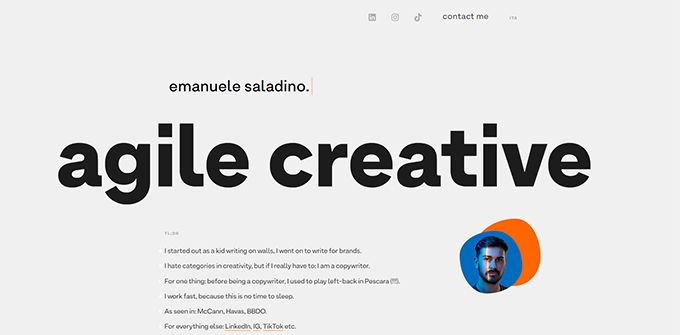 Emmanuel Saladino's website is specifically designed for freelancers but is also perfect to use for businesses. While it focuses on neutral colors – white and light gray, it also has a touch of playful colors like orange and blue.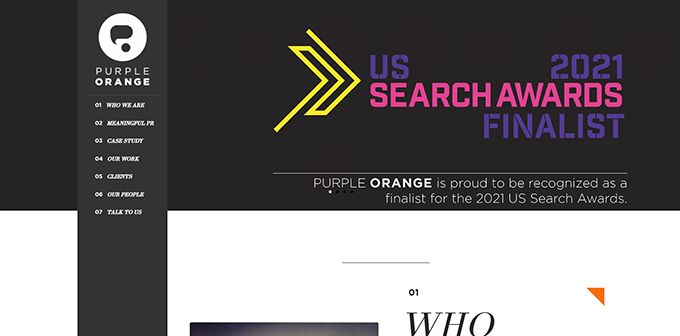 Who says one-page websites can't be loaded with information? Purple Orange example showcase every single important aspect of its business – their story, PR strategies, case studies, previous works, clients, team, and even a contact page. Its static side navigation menu also fits very well in every section of the one-pager.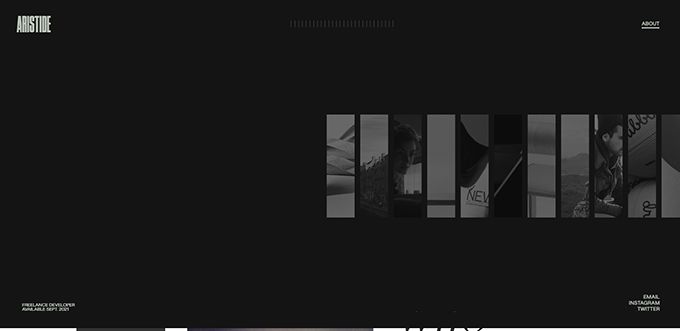 Artistide is one of my favorite website designs on this list. It is one of the best portfolio websites out there. Once you enter the website, you'll be astonished by its simplicity and functionality. If you scroll down, you won't find another section. Instead, it will slowly show more of Artistide's work. Once you click on any of its featured work (the rectangle images), it will expand and explain more things about that certain masterpiece.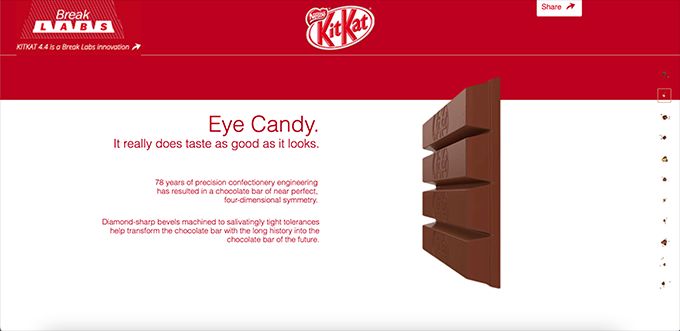 The treat itself is already appealing to me, but the creative content has brought the advertisement to the next level. Describing the chocolate in terms used for technology / latest gadgets is a very cool move. The call-to-action is clear: you have to buy one. It also has page breadcrumbs! Well, they literally used breadcrumbs pictures in this case, to easily navigate within the page. It is so satisfying to scroll through. Whoever did this has a brilliant mind, which makes me hungry at this time of the night while I am writing this article.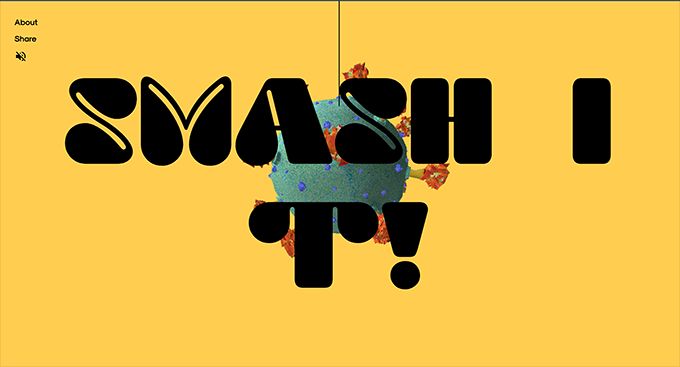 This was built by some very witty people. It actually does not have a specific call-to-action, but it sure does its intended purpose — provide entertainment, and somehow make things a bit lighter in this pandemic through their own little way. It used bright colors, amusing animations and upbeat music. It also contains a link to WHO websites on Covid guidelines as well as links to share to various social media platforms.
This website is simple and direct. It contains important information about the announced event like the date and time and a few descriptions. Before the event, it had an RSVP button. If you check the website now, you will notice that they have replaced the RSVP button with a link to watch the recorded video of the event. It also contains links to Social Media accounts and an interactive picture that goes well with the event theme.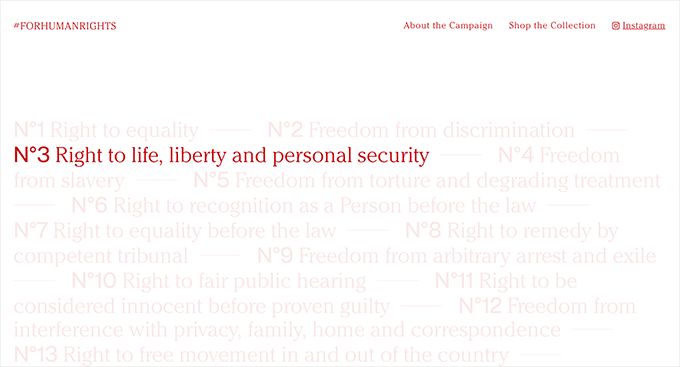 For Human Rights is an advocacy website. The colors used -red text against a white background- strongly emphasize the campaign and its details. It does so effectively for the text to be an easier read. Even the animation in which the letters will washout when you scroll through, and only the item where the pointer remains opaque, sure goes well with the message they are trying to convey (making human rights visible)
Magazine-styled with eye-satisfying hover effects and transitions that encourage the visitor to keep scrolling. They have maximized the use of a one page website by providing seamless navigation: it seems like you are browsing through a magazine or a brochure! The animations give an elegant feel that blends well with the product. The important details were lined up in a carefully thought-out hierarchy, ending with clear CTAs. It also includes a page navigation menu.
Want to "steal" one of these One-Page Websites Designs?
Steve Jobs once said: "Good artists copy; great artists steal".
Wait, have I heard correctly? Well, yes, but not at the same time. What he really meant was that if you get inspired by something (like these 20 one-page website examples) and then you make it your own … it would be like "stealing": that will be your own design. That is the dividing line between copying and stealing.
So if you want to "steal" one of these cool one-page web designs, we suggest trying FullPage.js library. It offers a very simple way to make your one page website. It even includes an extensions library to add special transitions that will make your single page website stand out above the rest.
Related articles