Clean & Modern Website Design [Examples you should see]
Pretty much all of the best websites today are using a clean website design, but what does that mean, exactly? Well, a clean and modern design is all about using lots of whitespace in a creative manner while keeping the design balanced and minimal.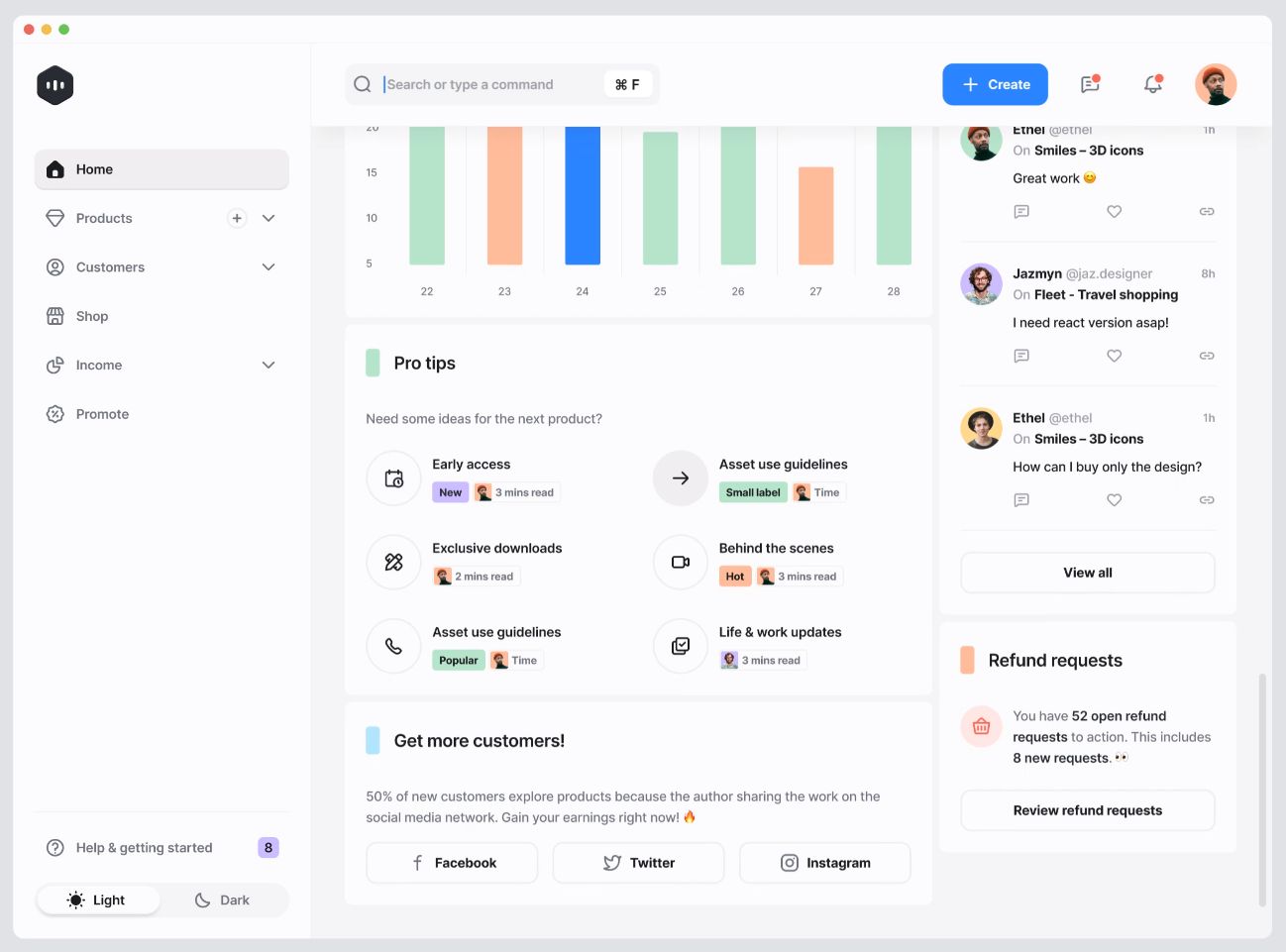 By focusing on a clean and modern website design you will convey a professional website that will accommodate your target audience extremely well. It is all about having a flowing website layout, great alignment choices and your selection of fonts and colours.
To help guide you through how to create a simple and modern design, we will go through some fantastic clean website design examples - showing you real-world examples that you can learn from.
Timeless Clean Website Design Examples
With a clean and modern website design, the major thing to look for and focus on is having a clutter-free layout. Lots of websites will use whitespace to simplify the content and make the page feel fresh, creating that clean website design that feels so nice.
Here's the list of websites that we consider have great clean designs to serve as inspiration:
DVLPR shows us a fantastic fullscreen design that is both clean and modern in many subtle ways.
The whole page is cleverly designed to behave like a vertical slider, where the information is split into multiple full-screen sections. This makes it especially easy to digest due to the small text density and its simple navigation.
Straight away we have a huge focus on a large title with minimal text below. We have a lovely graphic on the right side that is using a flat theme and minimal choice of colours, sticking to the main brand colour, something we talked about at the start.
When you scroll onto the next page, everything is kept minimal and feels fresh. We have a subtle image behind using a parallax background to keep things interesting.
If you like this effect, check out this full-screen slider component, it's called fullPage.js and it is the one used in the page to create the slider effect. Available for WordPress for Gutenberg and Elementor editors.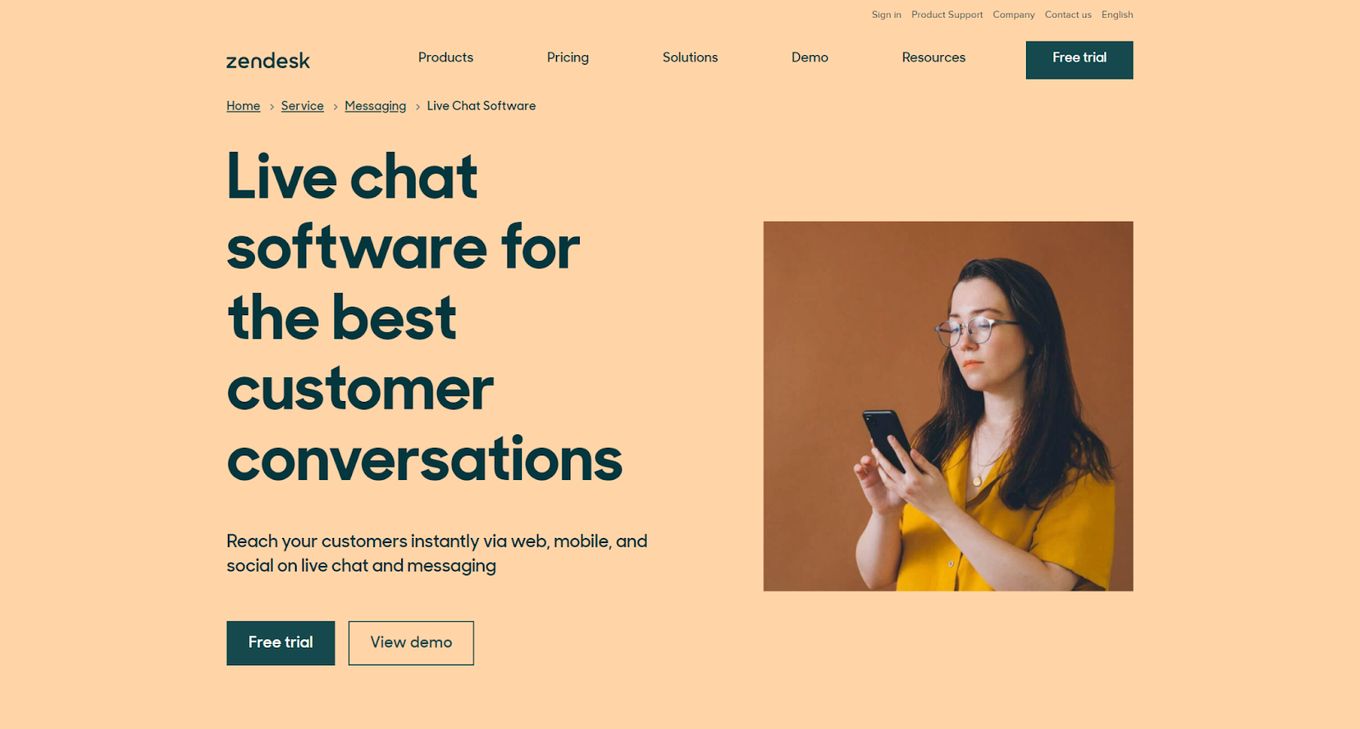 This landing page is a great example of the perfect clean and modern look. The whole design is simple and doesn't use any fancy elements or layouts.
We literally have the main back colour and then text that is arranged in different ways. The design looks fresh and clutter-free - very important for a clean and modern website design.
Clean website design is all about being simple: the header navigation has no icons or button definition but we understand that we can click them, so it works well.
The main section, which is the large title text "Live chat software…" is a great example of how real-world websites only include vital bits of information. There is no fluff in this landing page text copy, just straight to the point.
We also have some great use of CTA buttons, both very important and they are the only well-defined buttons on the page, a powerful look and eye-catching to the visitor.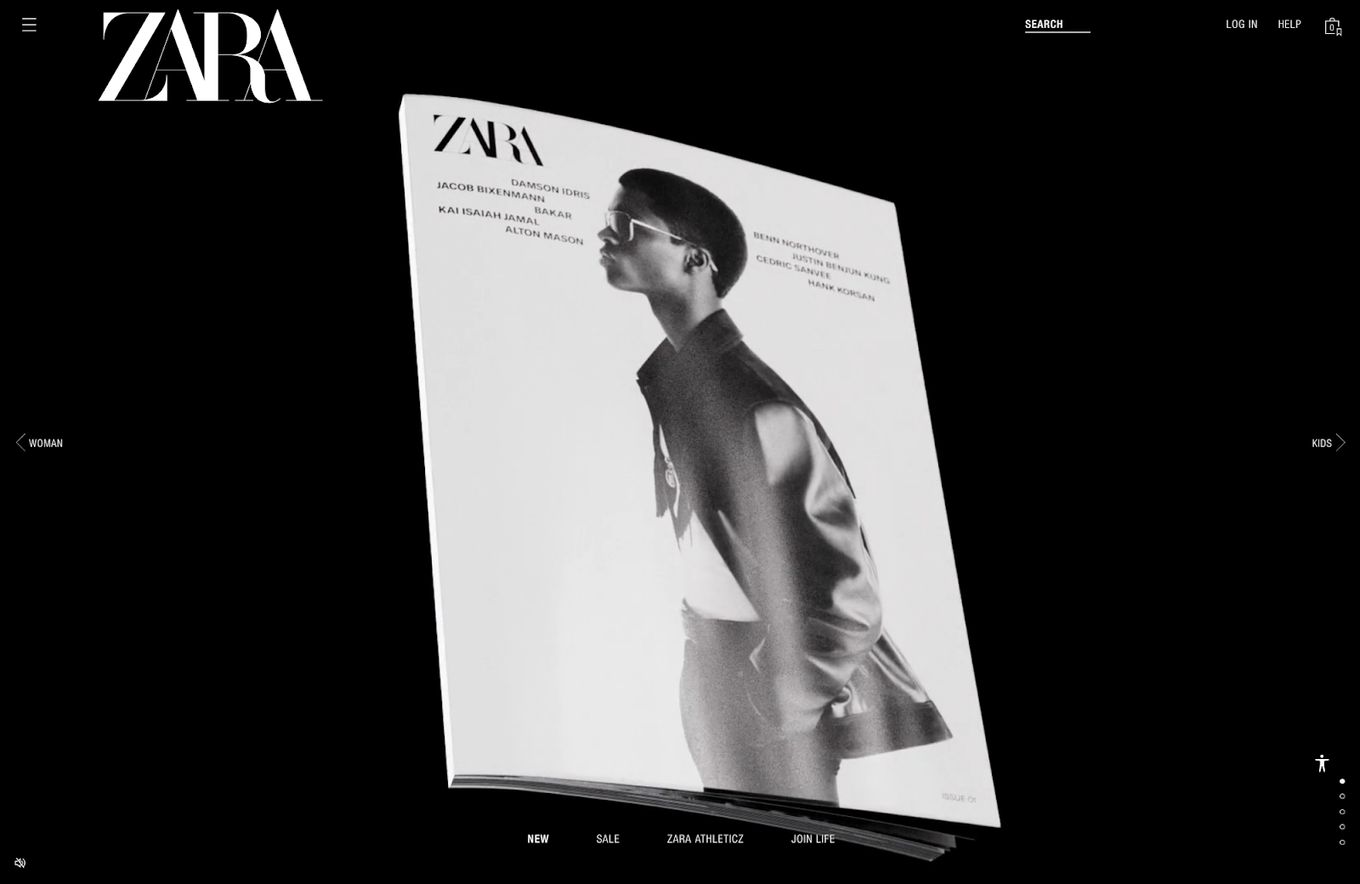 Zara, a well-known fashion brand, uses a wonderful clean website design. It is minimal and clutter-free. It only uses engaging content like videos and large images to show off its brand.
The logo is the name of the brand itself, using a unique font and displays it as a large feature point. Overall, the design uses a fullscreen structure and it works well to display all the large videos and images.
Only the shopping cart has an icon, all other links and header navigation is just pure text, creating a clutter-free design.
The main navigation for this website is the use of a fullscreen design: you can flick between pages by going up and down or left and right, the arrow icons indicate how to do this.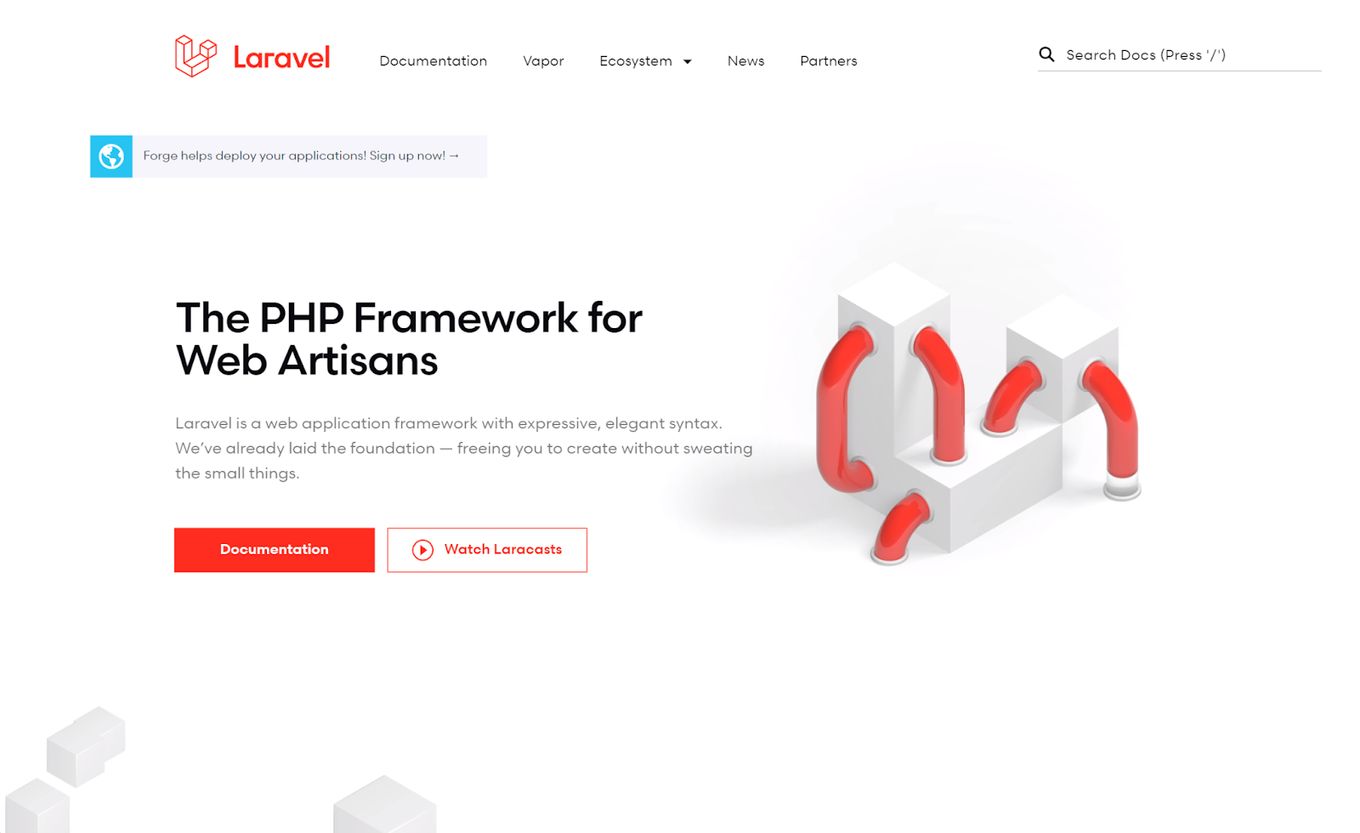 The Laravel homepage is a great example of how powerful massive amounts of whitespace can be. The landing page is very simple, conveying a professional look and feel to it.
Minimal icons and not many sections are defined - just a simple layout and hero section - but the whole thing is very elegant to look at.
I like the fact that the only buttons which have more colour or borders are the important ones that most people visiting will be looking for. Have you noticed? Even the search bar is the one element with an icon.
We can see that the rest of the page keeps to its spatial design.
Buttons have only a thin border, making them feel fresh and less cluttered.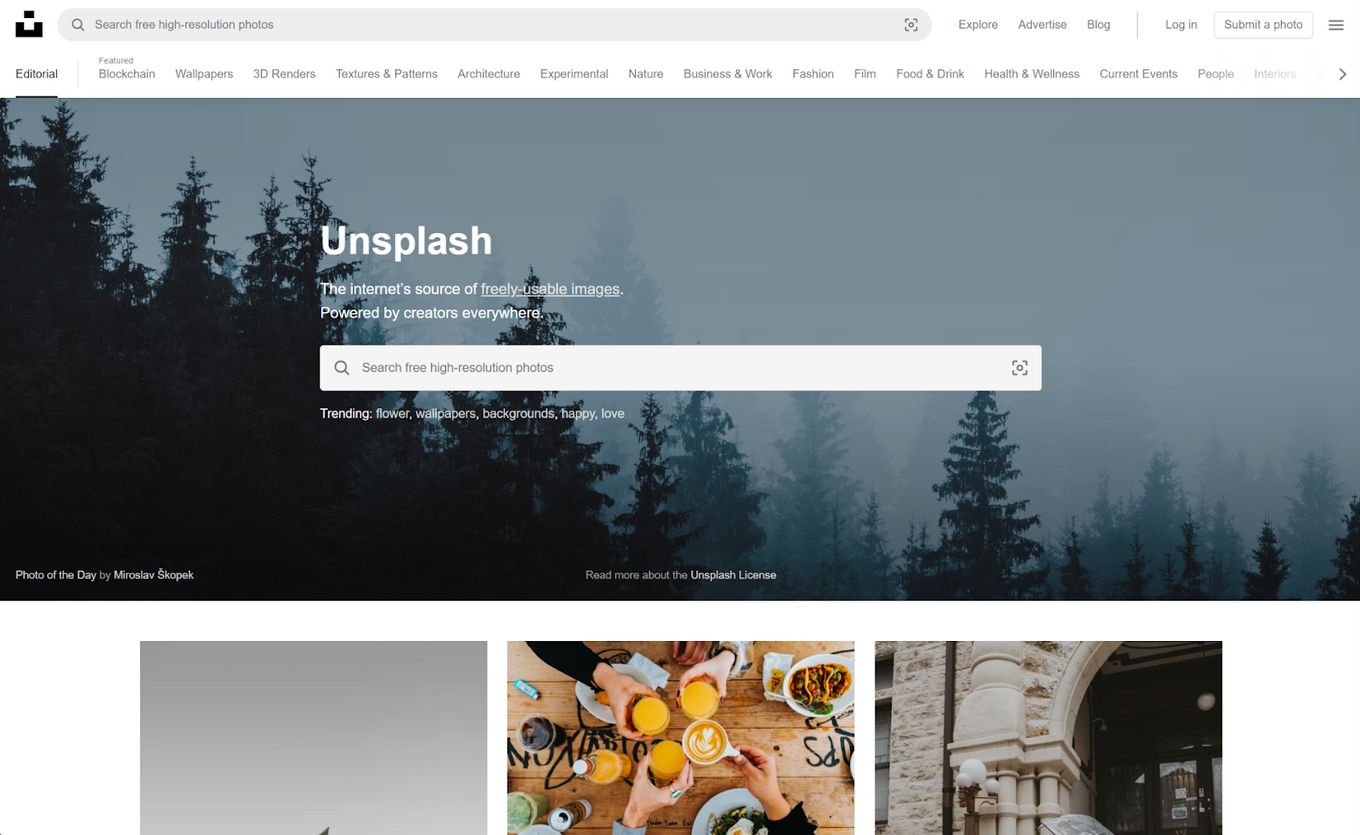 Most modern websites tend to be very informational but other types of websites are the more practical ones, sites that require more buttons, filters and UI components - how do you keep them looking clean and fresh?
That is why this clean website design can be used as a great example for a more complex site. It requires more categories, buttons and UI components which can make things look cluttered. But this website makes everything fit together without breaking the rules.
As you can see, the categories have no icons, only main key UI elements like the search bar have an icon. So by using minimal amounts of icons, it keeps the page looking clean and modern.
This is a picture website as well, so they help even more to take centre stage and capture the visitors' emotions. Plus UI overlaid on an image can look quite fresh, you just have to choose the right image and colours.
If you like this design and layout, you should check out an article we wrote about Best Photography Website Templates.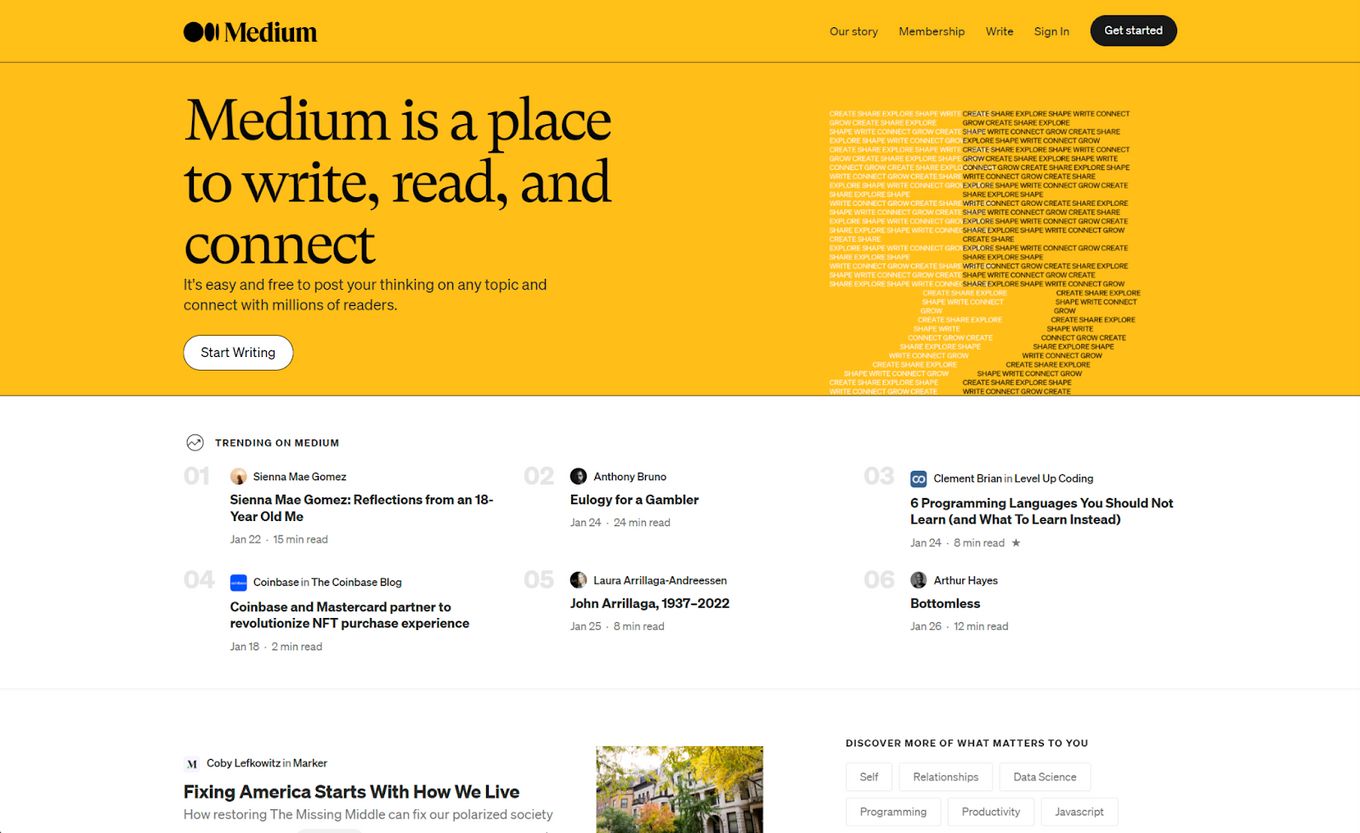 The medium website uses a clean and modern website design and checks boxes for many important characteristics of clean website design.
First, we have the main colour, which is bold and eye-catching, towards the main introduction of the site. The hero section CTA button "Start Writing" is highlighted nicely by displaying it white, compared to the differently-coloured background.
The page navigation doesn't have any icons, just a line of text and the main "Get Started" button defined with a basic background and radius.
Once you move on, you can clearly see how minimal and clutter-free the rest of the page is. The design keeps fresh by using bold titles and short descriptions with some profile icons to engage the visitor and give more credibility to each post.
This design also uses a great deal of whitespace to separate the content and images, we can visually understand the different sections with little defined sections.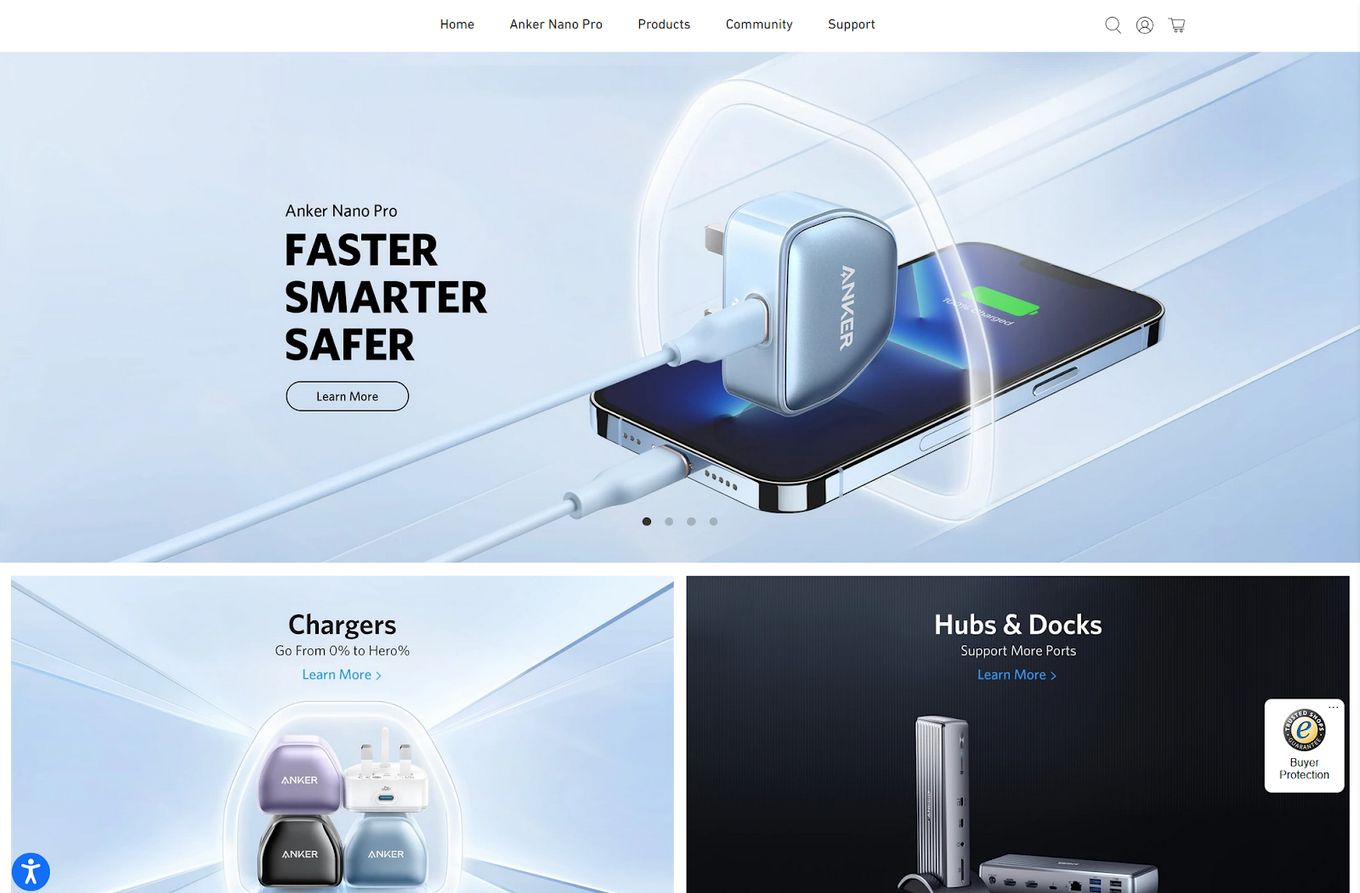 The Anker website is a great example of how images can be used to create a modern-looking website. The header navigation is extremely simple, with no icons and only the important user area pages have icons but no text - common in minimal design.
Upon loading, we are shown a carousel slider with a range of high-resolution images, each image has its own clean looking CTA to attract users to another page.
The layout and structure for this website design use large images instead of whitespace, a very powerful look!
Images don't need custom borders defined for them as they define it themselves with the edges of the image, a subtle white gap between them is enough to create a fresh look.
Their use of a testimonial slider is also a clever move to keep things simple and clean while providing a big amount of information in a small space.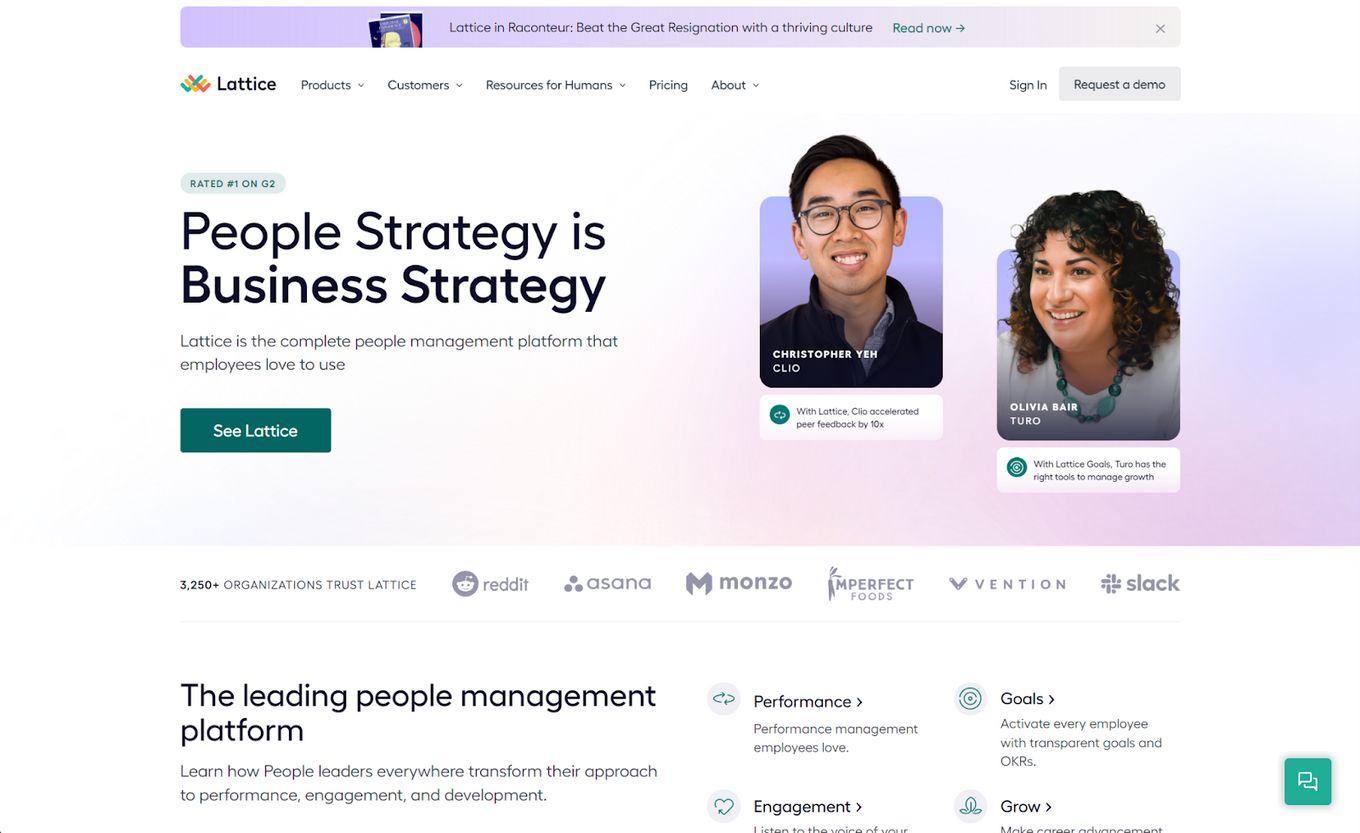 A clean design that shows us how lots of elements can be used on-screen but still keep that minimal and modern look.
Yes, there are lots of things going on with this design, but it is the use of a subtle gradient background that catches our attention by providing a clean look to the whole hero section.
The main CTA button "See Lattice" catches visitors' attention as it is the only button with a different colour.
And like in most clean websites, the use of whitespaces is also used on this page to separate different sections, making everything feel less cluttered.
How Do I Make My Website Look Clean?
Before we look at some examples of clean website designs, let's talk about what we should be looking out for first.
Use whitespaces: A design that uses lots of whitespaces and only includes elements that are necessary to the layout. Usually, a minimal design will use a flat theme and 2-3 base colours.

Keep a defined structure: Spacing and colour should feel balanced among the whole page and they should be in line with the brand style. Be consistent with things like spacing, paddings, fonts and colours.

Use simple graphics: In a clean and modern website design not only does the HTML have to be minimal but so does your graphics. Usually flat themed icons and graphics work well and help balance the content.

Use few colours: Although there are several reasons to choose white backgrounds for your website, you should try to stick to your brand's style. Use colour to focus CTA buttons, colour borders and align sections with colours. Subtle use of colour can be a sure starting way to create a clean design.
After getting inspired by this article, you can check these clean and minimalistic WordPress Themes that will save you lots of time and effort. Or if you prefer, you can also learn what to avoid from bad website design examples.
Related Articles

About the author:
Luke Embrey is a full-stack developer, BSc in Computer Science and based in the UK.
You can find out more about him at https://lukeembrey.com/
Join 2,000+ readers and learn something new every month!
Get notified about new blog posts, tips, tricks, fullPage.js news etc.
RSS feed