10 Top Minimal Website Design [Examples]
Over the last 10 years or so, web design has gone more towards minimalistic design.
Loads of companies have resigned their site and are following the rules of minimalistic website design.
You must have heard the saying "Less is more" and that is at the core of minimalist website design. Let's dive into this concept of minimalism.
Design your own minimal website using one of the tops Minimalist WordPress Themes that we have selected for you.
What Does Minimal Mean In Design?
Minimal design is a concept used among designers to describe websites prioritising the essential and getting rid of the unnecessary. It's common the use more and larger whitespaces, a reduced colour palette and simple forms.
It is all about having a flowing page layout, removing all kinds of ornamentation, using consistent spacings and usually light and well-balanced selection of fonts and colours.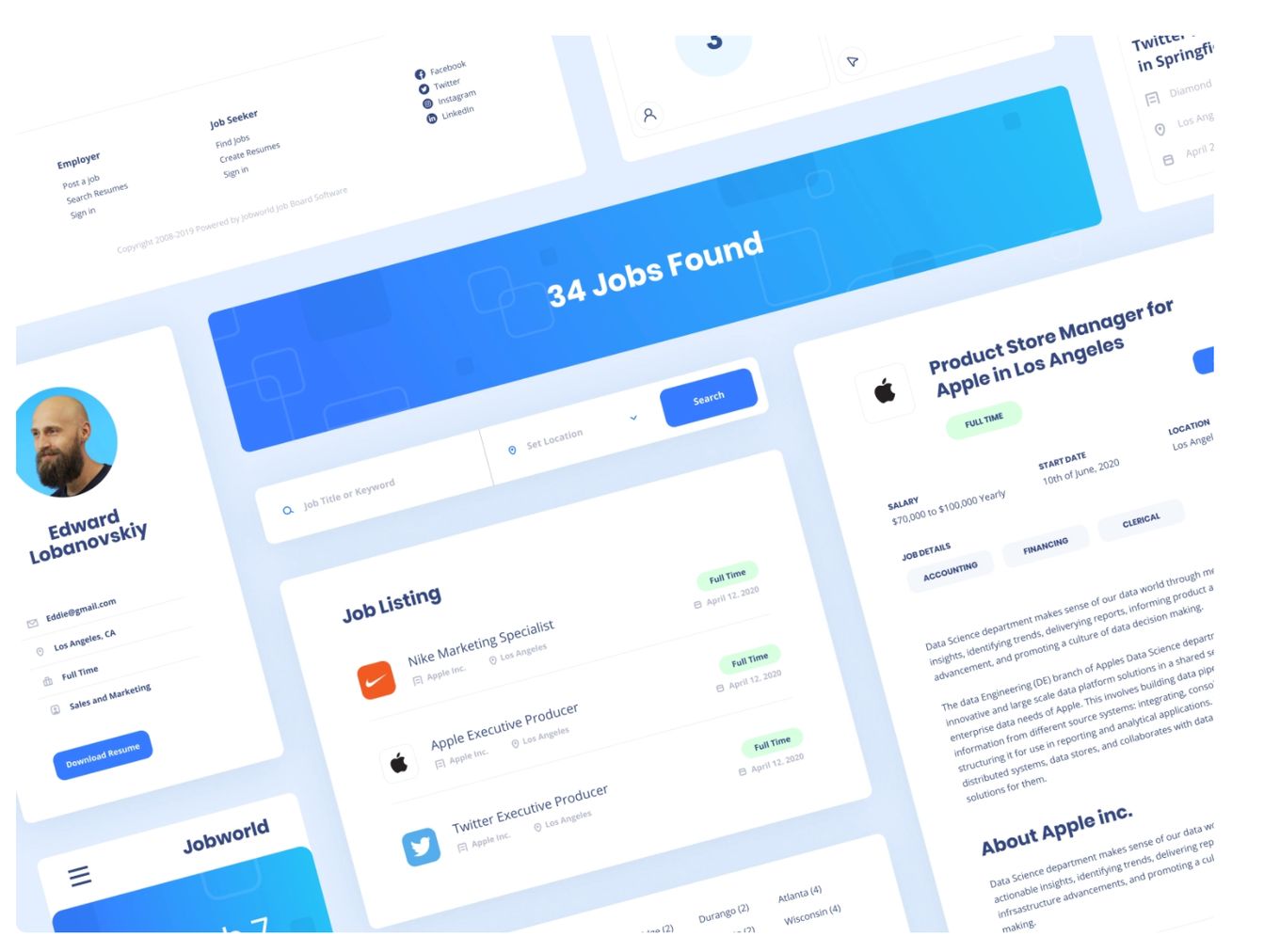 10 Brilliant Minimal Website Design Examples
If you are struggling with understanding how to pull off a beautiful minimalist website design, don't worry, I have you covered with these fantastic examples you can learn from.
Let's jump right in!
The Zara clothing brand uses a lovely minimal website design, lots of whitespaces and large full-screen videos to grab the reader's attention.
Only the shopping cart has an icon, all other links and header navigation is just pure text, creating a clutter-free design.
We have a unique navigation system as well: the visitor has to click left and right to view different clothing for men and women.
If you like this design you can replicate it by using the fullPage.js JavaScript snap scroll component. Also available for WordPress editors like Gutenberg and Elementor.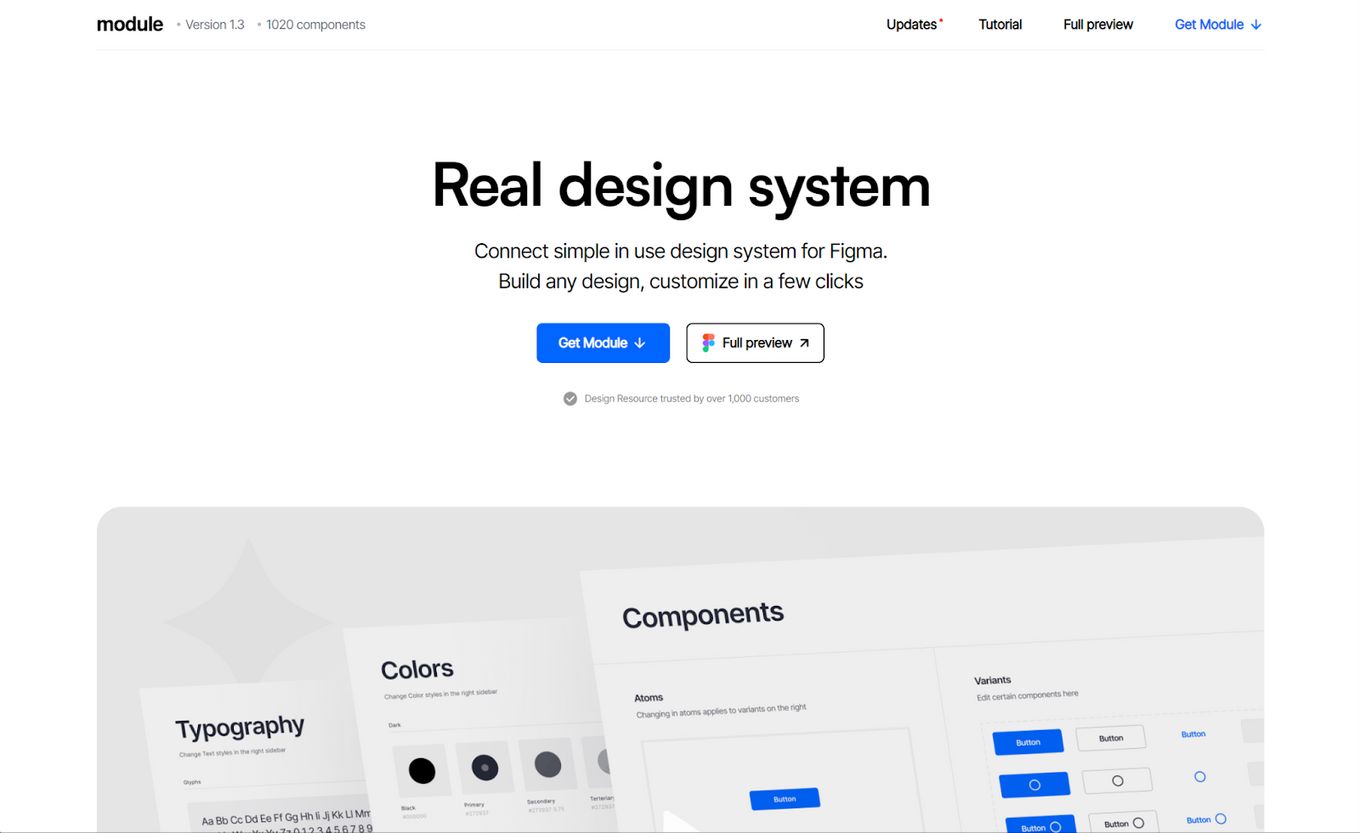 Here we have a fantastic example of what minimal design is all about.
As you can see, lots of extra room, making it feel fresh and clutter-free.
Minimalist website design tends to use large titles that are bold in the hero section to grab the users attention. The CTA buttons are also the only thing that has more colour.
Taking the minimalist website design to the extreme but it looks beautiful.
There are no icons, no main logo, just clutter-free sections that are defined by lovely videos and images - they help break up a large amount of separation between elements this design has.
Even the introduction text is minimal and to the point, very effective.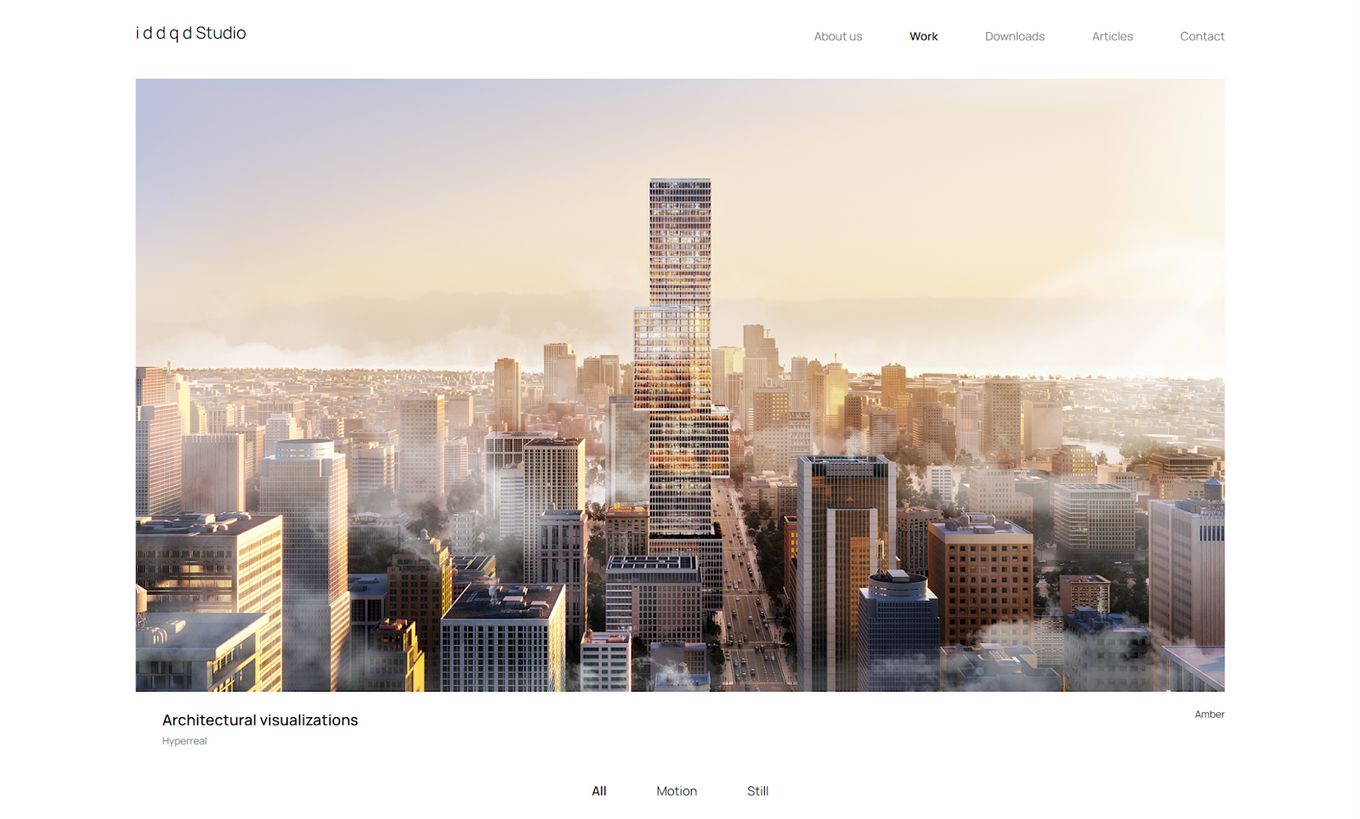 This creative studio pulls off its minimal website design by using large pictures to define its layout.
As you can see, there is no need to define structure with elements because the images do all the work and it still looks elegant and clean.
The layout of this website is being used as a photography portfolio and it keeps everything fresh with its great use of spacing and padding on elements, creating lots of gaps.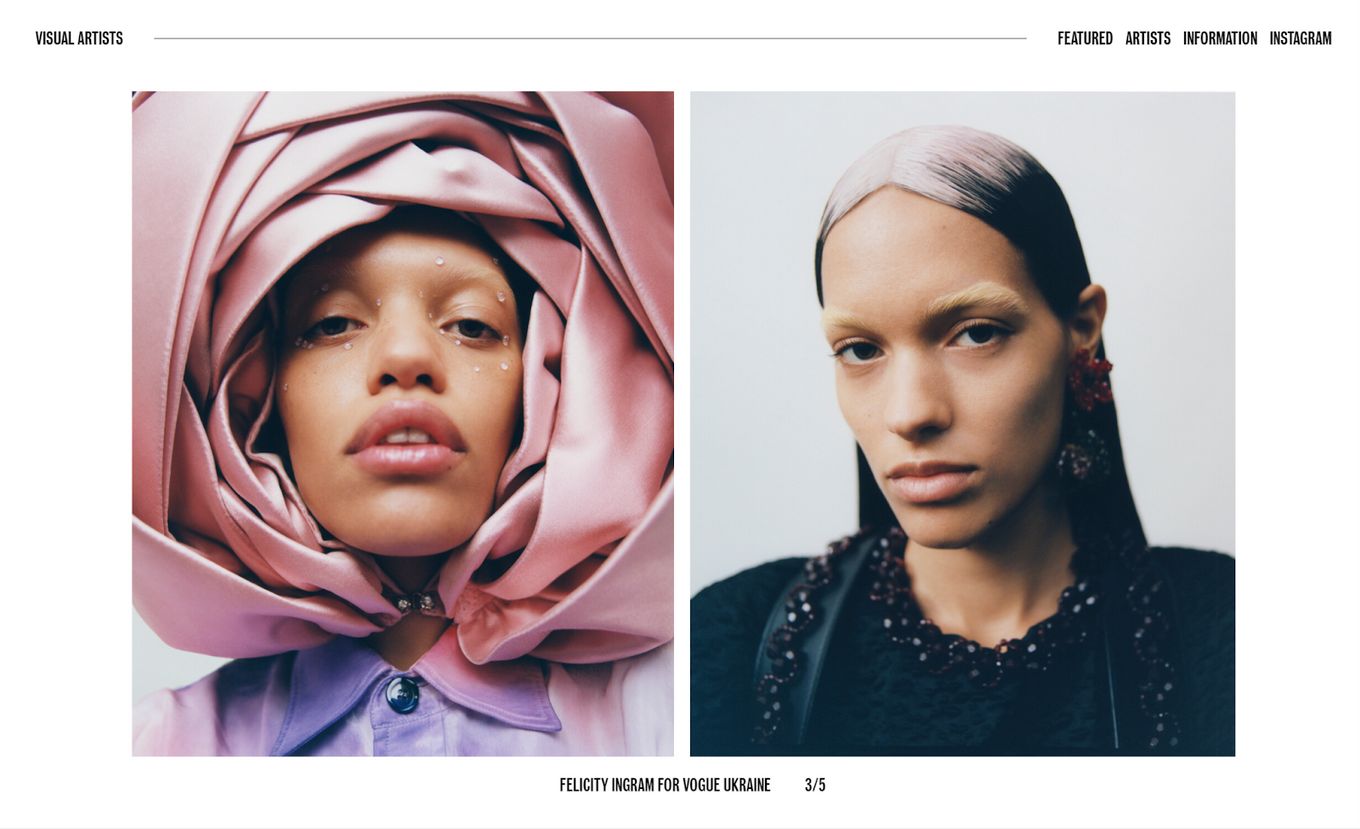 This design uses clever scrolling animations to make the images and text interesting.
This design is unique because it has hardly any definition to it. The images do most of the work to create that sense of a layout.
The navigation header is just pure text and a solid line, allowing us to focus on the art instead.
If you are looking to replicate a minimalistic theme with WordPress, we have some awesome minimalist and clean themes for you to use, check them out!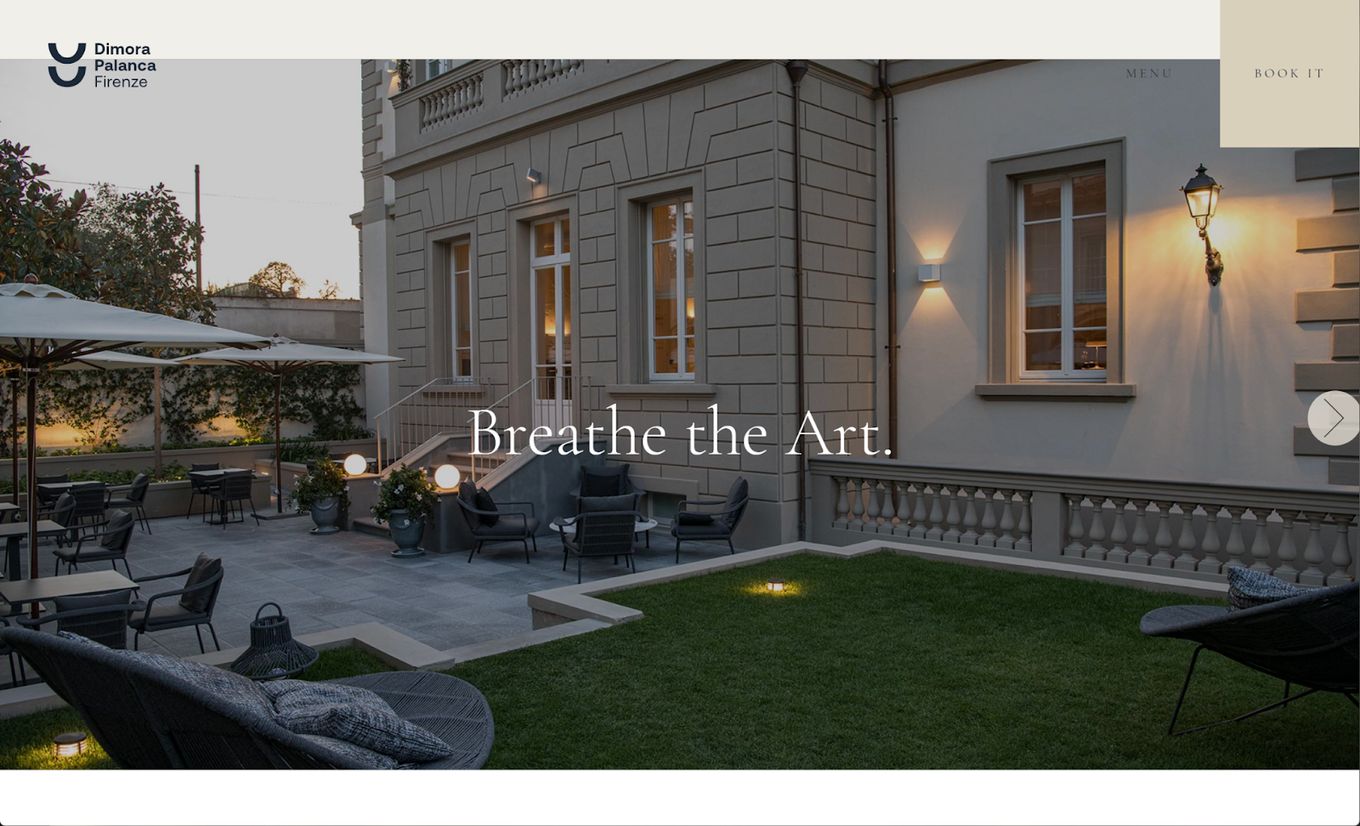 A minimal website design example that uses large images to define a structure and layout.
They have used neutral colours throughout and it feels very balanced.
As you scroll, subtle animations fade in or slide in different images and text that relate to one another. The scrolling and animations feel extremely smooth.
Interested in more amazing hotel website designs? I wrote more about this in another article: Best Hotel Website Designs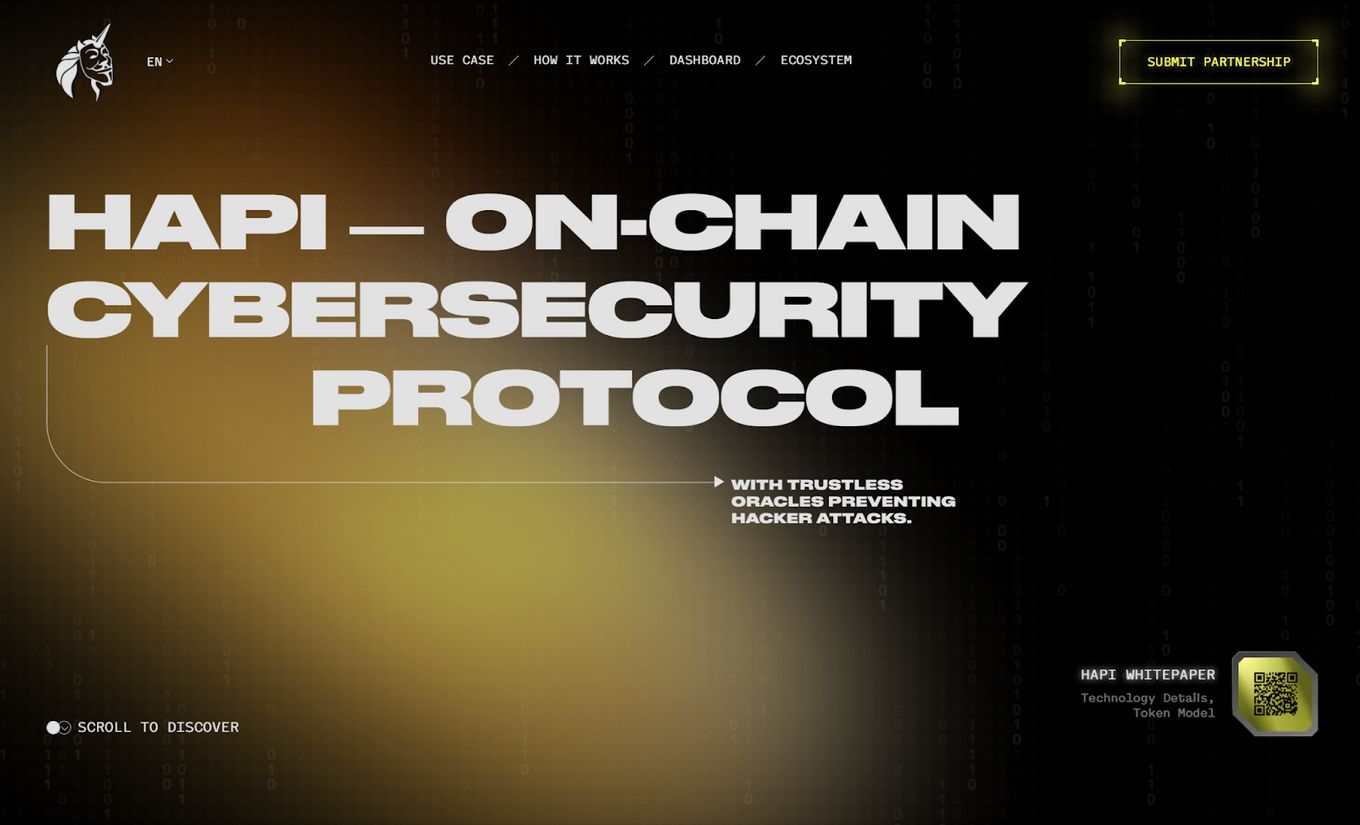 Here is a great minimalist website design but with a twist. It has a textured background that has subtle animations.
Some may think this isn't minimal but it is and it is mostly the background that may throw some people off.
However, there are still minimal amounts of icons, CTA buttons have more colour and style to them and there is the use of large fonts and text.
Not every minimal website design has to have a white background.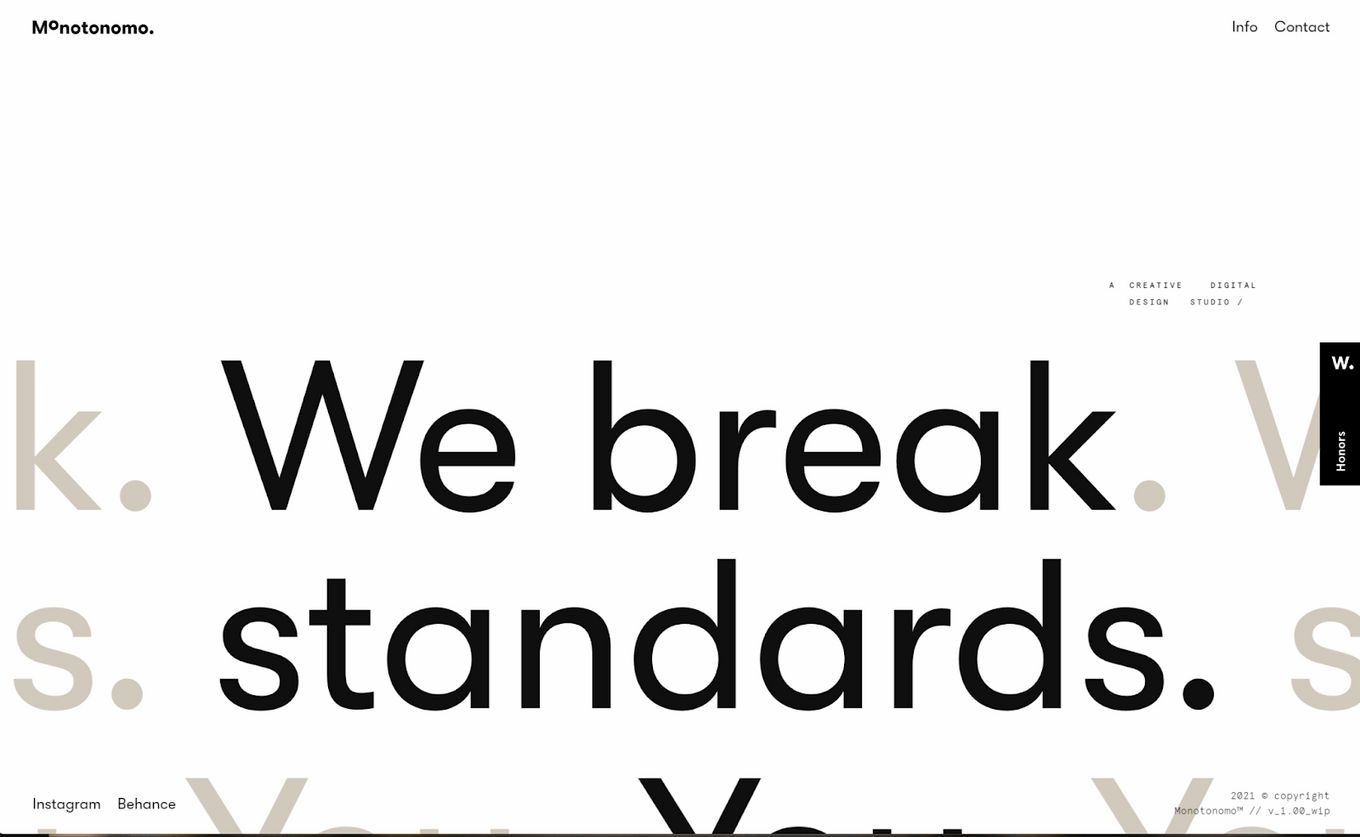 Using extremely large fonts to take centre stage, the hero section feels fresh and very clean.
As you scroll down, there are fancy and subtle animations that change text and images for you to look at.
A wonderful example of how you can use lots of text and spacing to pull off a fantastic minimalist website design.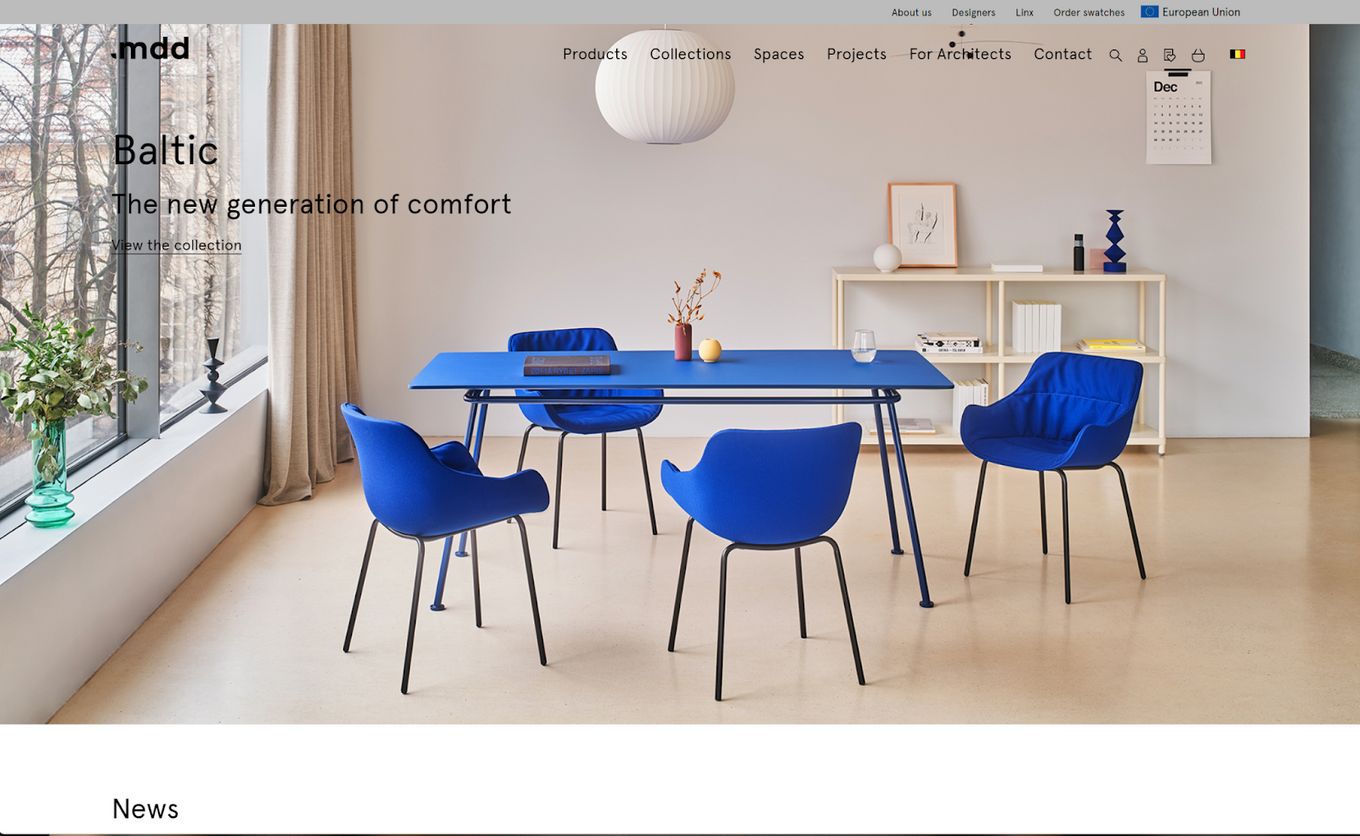 The hero section of this minimal website design example feels fresh and clutter-free.
Great use of large images and high-res videos to grab the users attention.
As you can see, not many uses icons and the header navigation is just simple and plain text. Uses whitespace and gaps to define different sections of the webpage to help break things up.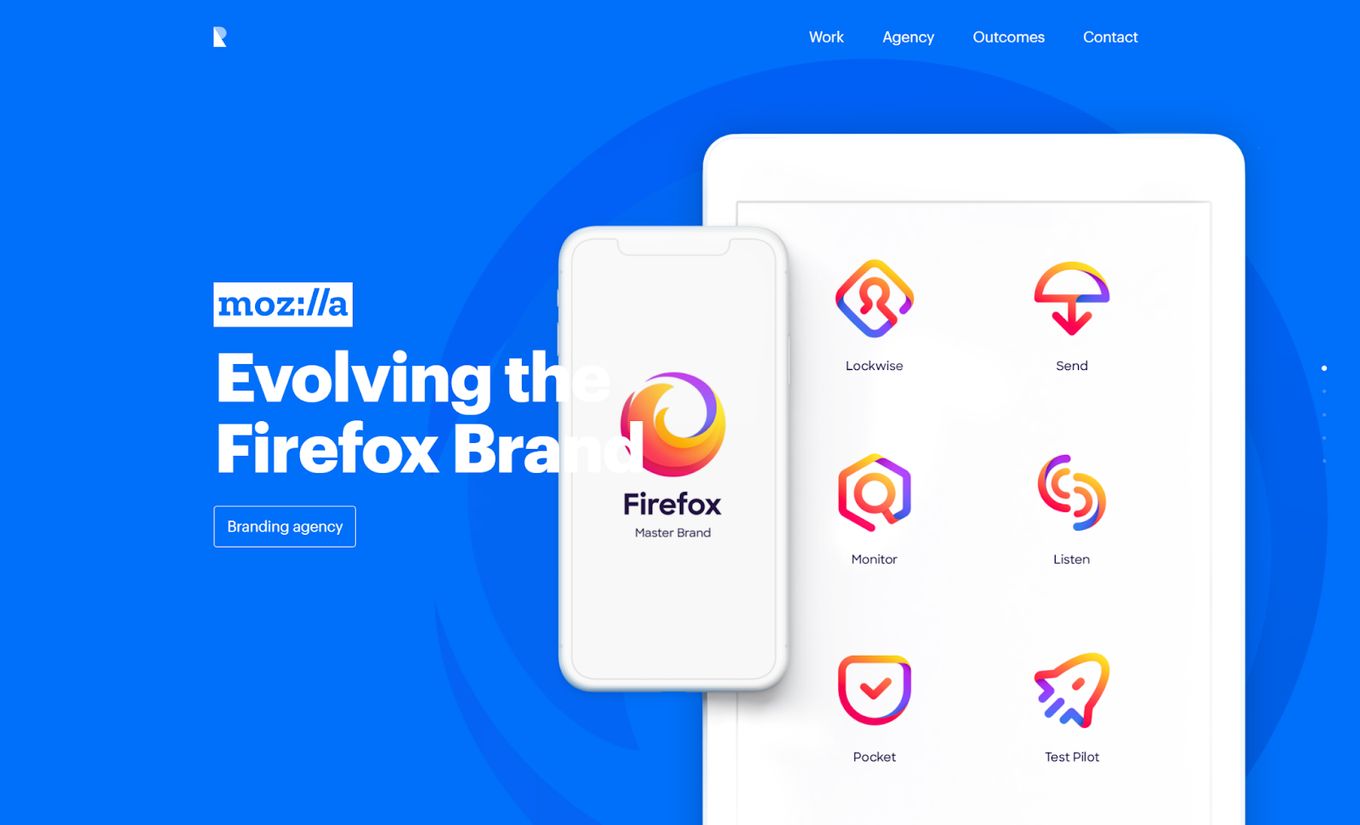 Not every minimalist website design has to be pure white, you can use colour too.
This is a great example of how you can use the main colour and pull off a minimal theme.
The header navbar is very simple, with no icons and a simple logo. It uses a fullscreen structure and layout to take advantage and immerse the user with the content.
Are minimalist websites good?
Generally speaking, yes, they can be good from the user experience point of view. The minimalist look has gained extreme popularity over the years and that's for a good reason.
Minimal websites tend to load faster due to having less content, fewer icons, fonts or media elements. Minimal website design can also be beneficial to generate more conversions as they'll provide fewer distractions and more clear call to action buttons.
From the design point of view, they can also provide a positive image as they tend to look cleaner and easier to digest.
Overall, the minimal design is a great way to create a clean and modern look for your website
However, like with everything, it all depends on who your target audience is. Just take into account that not everyone or every brand is a good fit for minimal design.
Time to design your Minimal Website
The minimal look and feel is a great way to create a professional website and convey a clutter-free feel.
Using WordPress? Check out our list of Clean And Minimal WordPress Themes
Most minimal website designs tend to favour white backgrounds or other light colours but it is possible to use some colour, as we have seen in our examples.
A successful minimal design will favour lots of whitespaces, great use of large images or videos and a simple structure that is easy to follow.
Related Articles

About the author:
Luke Embrey is a full-stack developer, BSc in Computer Science and based in the UK.
You can find out more about him at https://lukeembrey.com/
Join 2,000+ readers and learn something new every month!
Get notified about new blog posts, tips, tricks, fullPage.js news etc.
RSS feed