Great Website Ideas for 2022
Who knew it, but since the internet started, fast forward to today there are over 2 billion websites that are life. Millions of servers worldwide serve up websites for us to access every day.
Those numbers grow all the time and so do the number of companies and new websites. You may have found yourself interested in starting a side project. Maybe you already have an idea or are looking to inspire yourself on a new venture for 2022.
In this article, I hope to inspire you with one of the chosen website ideas and maybe you can add to that number of live websites around the world.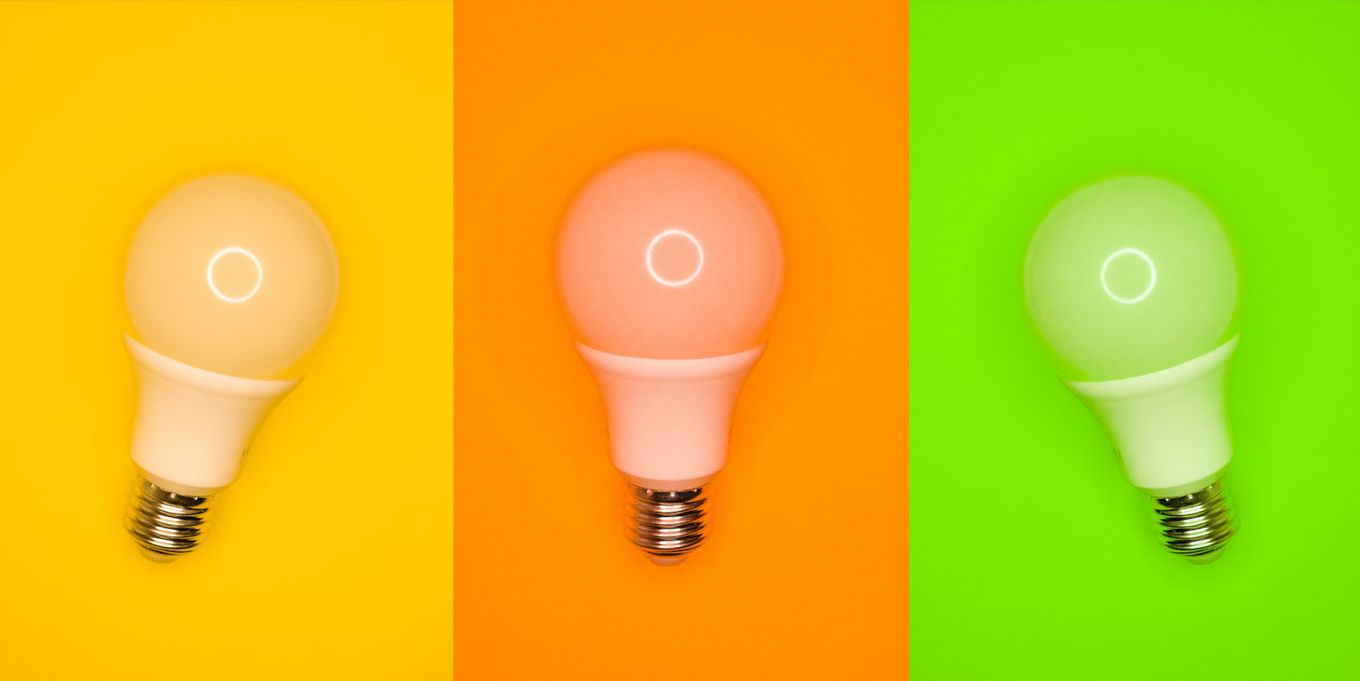 Why Turn Your Website Idea Into Reality for 2022
If you are thinking about becoming self-employed or looking to increase your web design skills, starting a new project can be daunting. Don't be put off though: the first version doesn't have to be perfect. Start the new year off right and make something you have been thinking about for a while.
This is why you should start that new project:
Side Income: Loads of people each year are starting online businesses. You could be selling products, building applications, protecting data, or creating marketing campaigns. That's why you may be interested in making a website to earn an income on the side.
To Learn: If you are new to the web developer scene, starting a hobby project or design idea can be a fantastic way to prove yourself and gain new skills. We have already talked about website project ideas for students, but website building is something you can get started with at any level.
Be Creative: Are you part of a community or work in an industry that is very creative? You may want to create a creative website design to show off your skills. People love seeing amazing work around the world and developing a website idea can be an easy way to promote and reach people with your creative work.
Help a Friend: Do you already work as a developer? Maybe you have a friend who has a website idea but not the skills or time to create something. Embark on a new venture and start building the website idea between you and your friend. Or maybe create a website that helps out a friend, as their own architecture design studio website or its restaurant website.
To Teach: If you already have the skills to teach and help others, you could make your own online tutorial website. Be it text, video, audio or all, sharing your skills and even making money is a great reason to develop your website idea.
Whatever the reason, it is always best to figure out why you are doing something. This will help you understand the problem and motivate yourself to complete a project.
However, the next thing to confront is what you need to begin a new project, set yourself upright. Let's talk about that next…
Things To Consider Before You Start Your Idea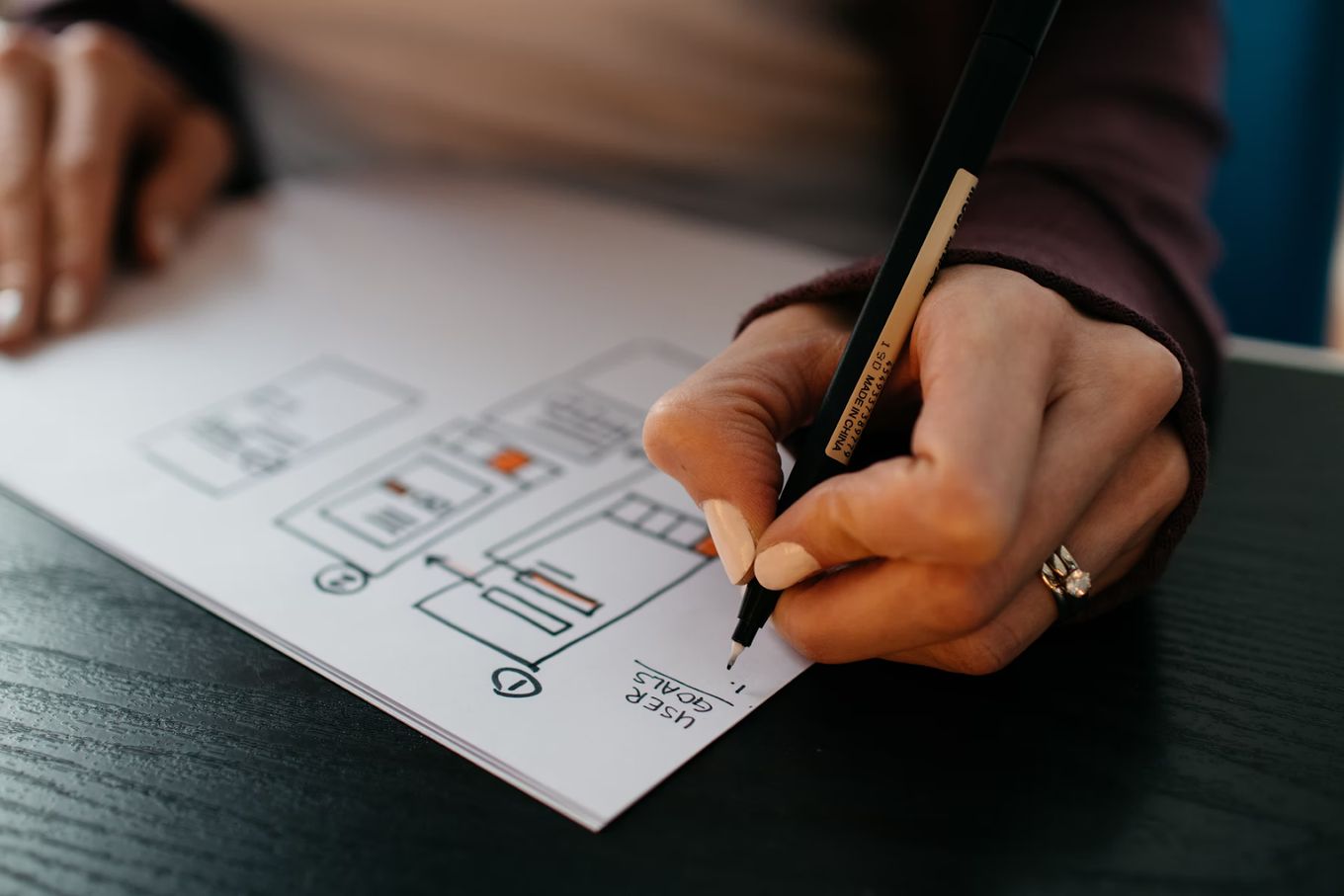 Like with building anything, there are tools and things you need to consider before you begin. Website building is supported by numerous online courses. If you need to learn more before you can start, a quick Google search should get you going. We have also set a list to help you get set up right:
1. Project Name
Sometimes the most time-consuming part of starting a project - the name! It has to be just right or else the rest of the project will feel off. It is best to brainstorm many different names, ask a friend or family member what they think (be prepared for some criticism, though)
Once you have your name, even if you think it is perfect, your website idea will need a domain name - and it may not always be available. Use an online domain availability checker to see if your domain is free. Sometimes you might have to consider a different TLD extension: you don't always need the .com domain.
2. Colour Palette
Like every business or successful brand, they all have a look and feel to them. One thing which defines them from another is their color choices. Work on a design, pick some colors and create a color palette.
The color palette will come in handy when you design wireframes and come to actually build the website idea - stick to a house style. You may want to create a mood board to get your design ideas across.
There are many reasons to choose a white background for your website, so you might despise other bright colors that you have in mind…
Also what kind of design do you want? You can pick a flat design or something more towards realism and lots of graphics.
3. Goal & Purpose
Before you begin designing and definitely building your website idea, consider the purpose of your project - this helps define certain goals and project features. It is important to consider things like the target audience and use cases.
A website that is going to be built for profit will have different needs compared to a website just built for fun. Take into account any research you may need to complete to understand how your end project will be used by others.
4. Website Platform
Finally, the platform - this is the foundation of your website. Will you build everything from scratch or will you choose a framework? This area can be complicated, you have both frontend and backend technologies to consider.
You could use a platform like WordPress to build your website idea - this won't suit everyone though and that is fine. It just depends on your skills and uses case. Ask yourself what features will I have to build and if there are tools out there to help you already.
For example, there is a website builder called Elementor - You could easily use this to build a restaurant website that features a fancy menu, customer reviews, and even a table booking feature. Elementor has many features and comes with a lot of plugins you can use. This is a great example of why you have to research which platform you want to build your website idea on, it allows you to understand what you have to build yourself and when you can use a library to help you.
A cool library with which you can build websites is fullPage.js - A JavaScript library that you can use to build beautiful and amazing full-screen scrollable websites. Available for WordPress editors like Gutenberg and the already mentioned Elementor.
10 Promising Website Ideas To Start In 2022
Now you have everything you need to begin your website, but do you have your website idea yet? Don't worry even if you are still trying to think of one or maybe you are not already sure of an idea you have. The following top 10 website ideas for 2022 will help inspire you.
1. Portfolio Website
A lot of people are in the photography industry, web design scene, or videography business. All these kinds of people will require a well-designed website portfolio to show off their work.
Online portfolios can be a fantastic way to show your skills and earn money. You can build portfolio designs for other people, build a website for yourself to show off your own work, attract more clients, focus on SEO, and rank higher in search engines.
You can get very creative with this website idea. A lot of people tend to use their web design skills to make a site that is impressive to complement their work. We have articles for inspiration based on web developer portfolios and photography portfolios, check them out for more ideas of where you could take yours.
Single-Page layout websites are very common amongst portfolio websites. The FullPage.js JavaScript component that we have just mentioned before is one of the best ones to create that kind of website in a matter of minutes.
2. Tutorials Website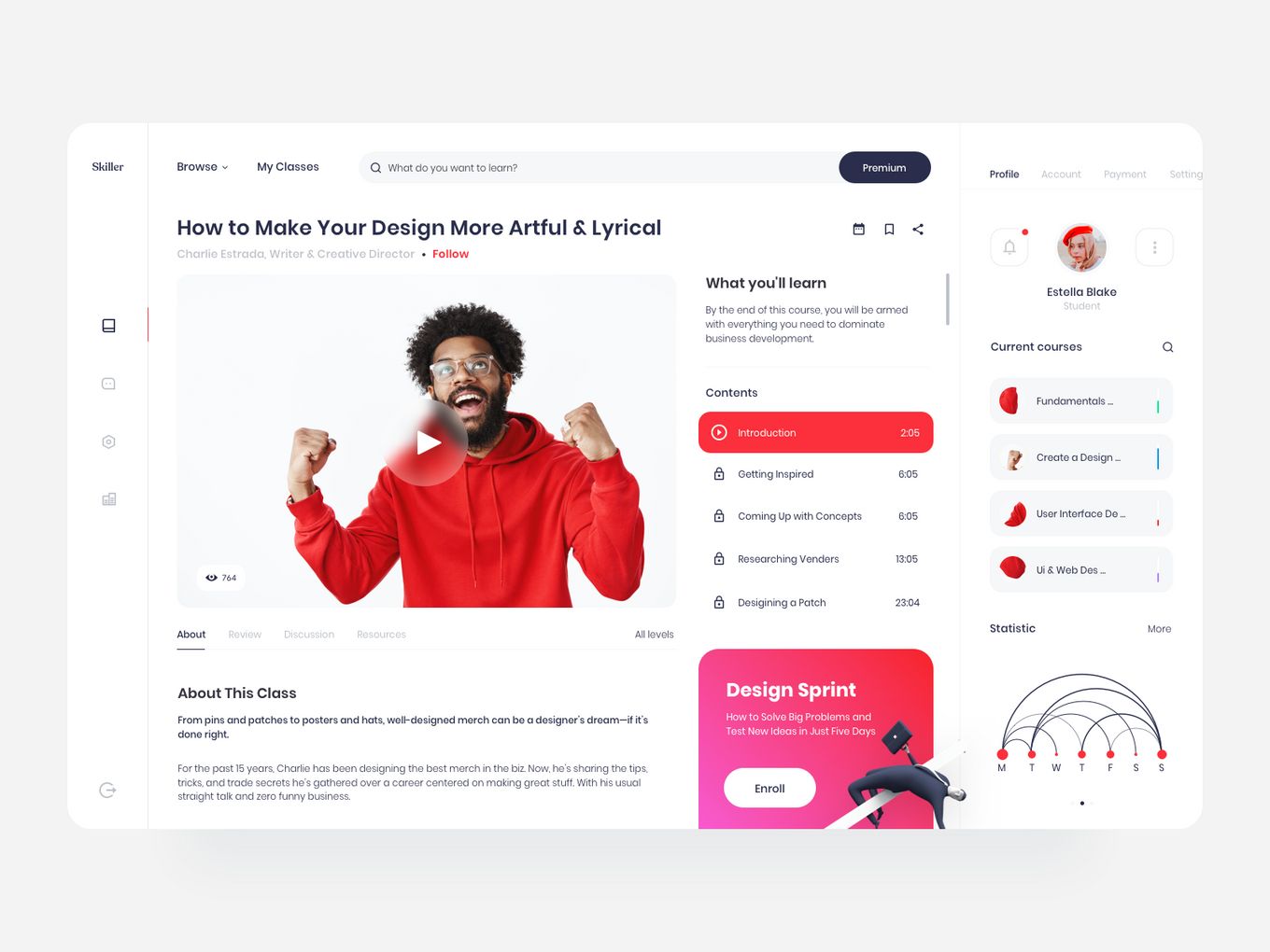 If you have the expertise and knowledge in a particular subject or industry, starting a tutorial website can be a fantastic way to teach others. Something that can be very rewarding and even earn money on the side.
You can take this website idea down many paths - Pick a content type like ebooks, videos, audio, or text-based and build a website around that. Build a payment system around your content, allow users to comment or track their progress on your courses, even create an online quiz platform to test the knowledge of others and help them grow.
This kind of content will also work well with ad platforms and you can also start an email newsletter to build an audience for the long term.
3. Community Hub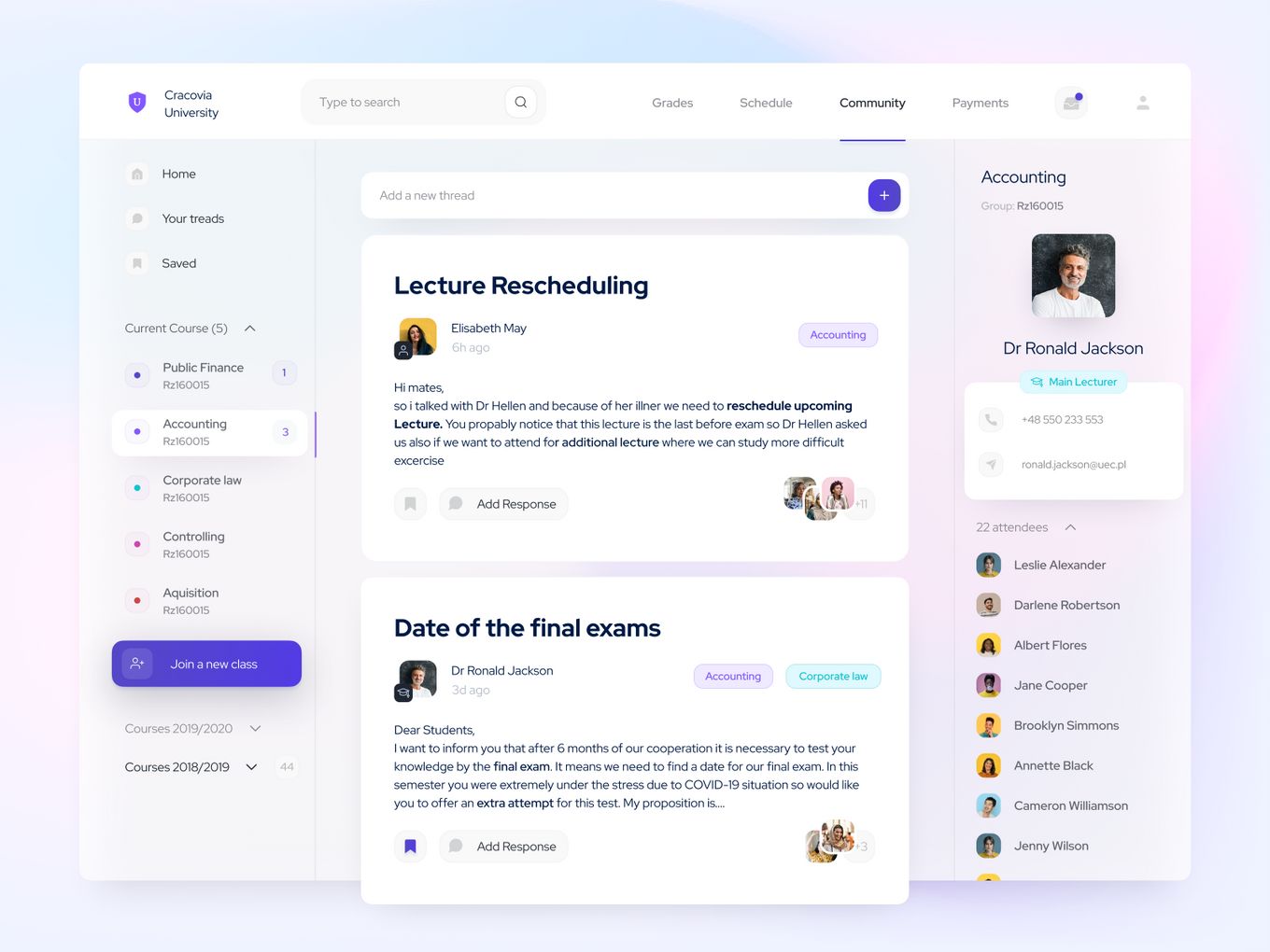 People are attracted to communities and the hobbies that they find interesting. Online communities pop up all the time, so this website idea will be very popular if you find your niche. This is very common among gamers, for example.
You can get very creative with this website idea: build a forum, custom sharing platform, online hobby page, or maybe a community event organizer. There are many ideas to choose from.
As long as the website is useful and brings value to people, they will use it.
4. Metric & Statistical Website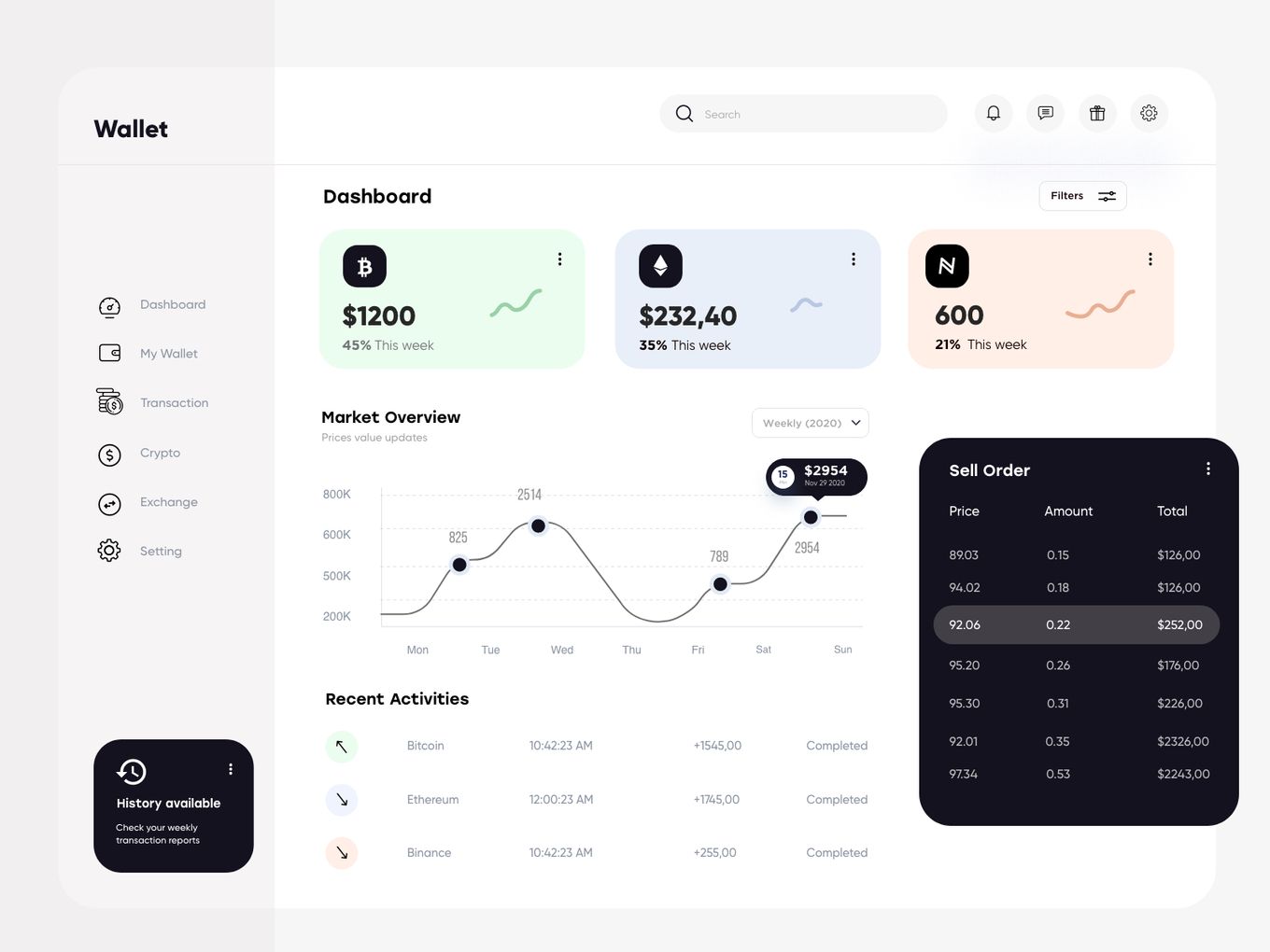 People love a good dashboard that displays data in a beautiful way. No wonder the data science subreddits are full of thousands of active users a day.
You can take this website idea and choose something that fits your interest and market knowledge. Maybe you want to build a simple admin dashboard with user statistics for a web app or a statistics site for displaying different data sets.
Whichever way you pick to present data, it can be done with websites in a very elegant way. Especially when the website makes it easy to share with others. Some successful statistical websites even charge for certain data, so it could become a nice side income.
5. eCommerce Store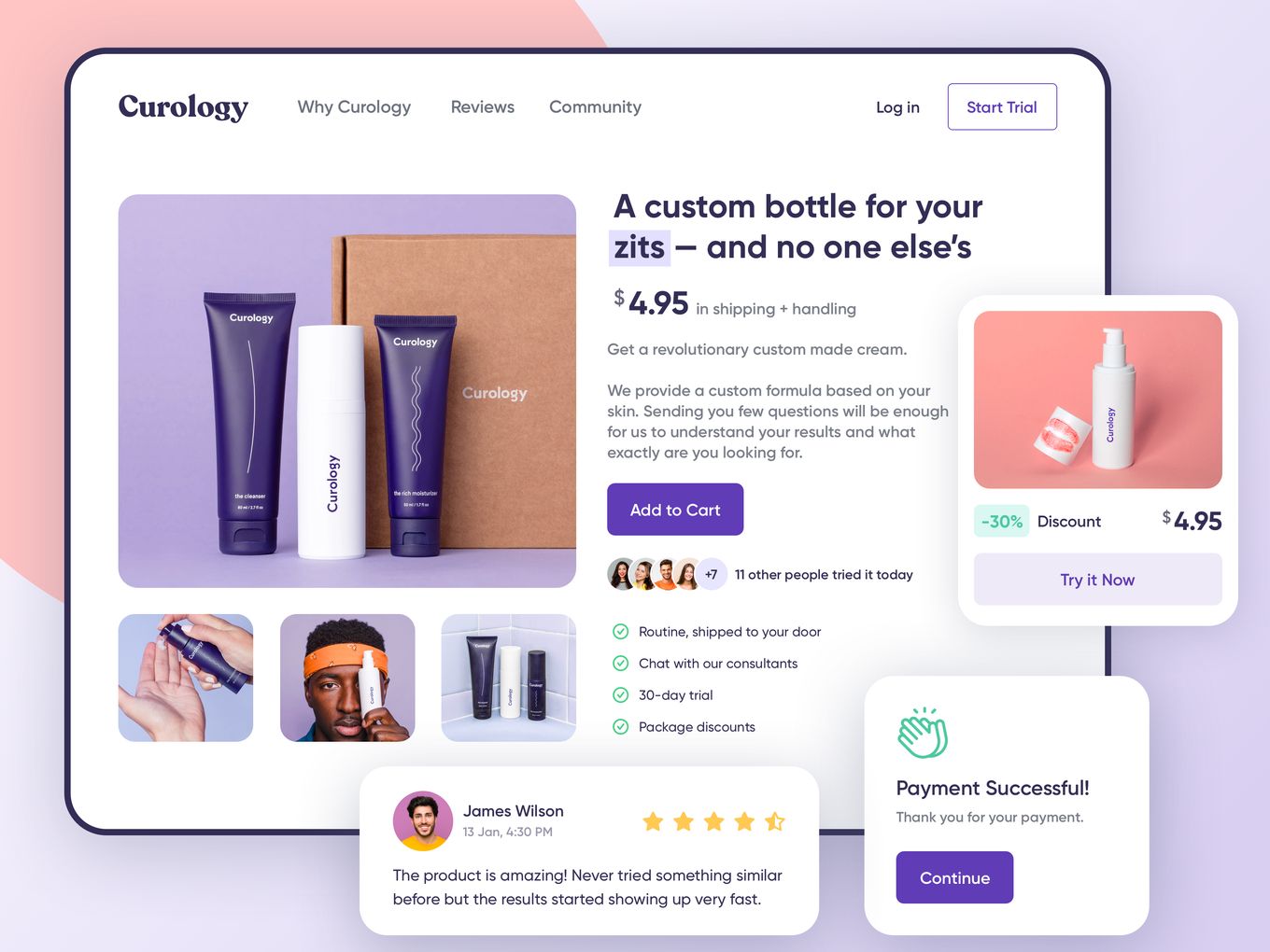 Year after year more and more people are selling online, even if a business already has an online store, a complete redesign can help bring in more customers and expand services.
The whole eCommerce is worth billions and is growing each year. Take control of this opportunity and make sure your products are sold using a fancy eCommerce template. There are plenty of online store builders like WooCommerce, with many themes and plugins like WooCommerce product sliders.
There are so many avenues with this one, you could set up an eCommerce site for another business (B2B), be setting up a store for yourself - maybe you make your own products to sell? Either way, this industry is full of website ideas you can use, take advantage of the subscription box trend, and buying from independent sellers is on the rise.
Entry costs are low and you don't always need to have inventory at hand, a lot of eCommerce websites are dropshipping their products.
6. Mood Tracking App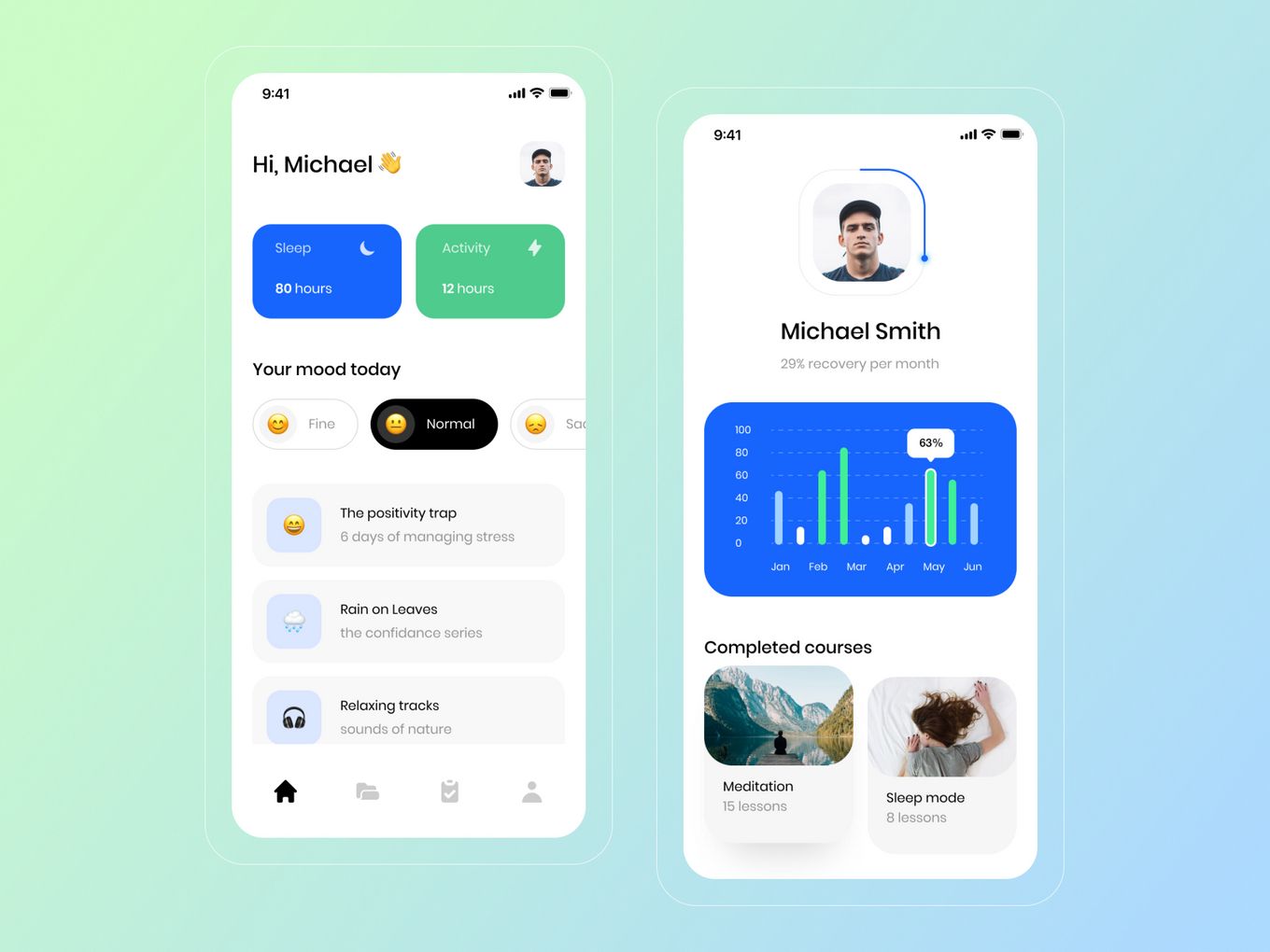 Mental health awareness is on the rise. People use their phones every day, so it seems like a good website idea to make a web app that allows people to track their moods.
Web apps can be used to help people understand their moods and write how they feel. People are using these kinds of health web apps to work on their own mental health.
Focus on goal setting, progress, and allowing people to work towards a better mind. Mental wellness is very important and can take many different forms - a blog-based site, goal tracking or motivational posts, etc.
7. Habit & Time Tracking Web App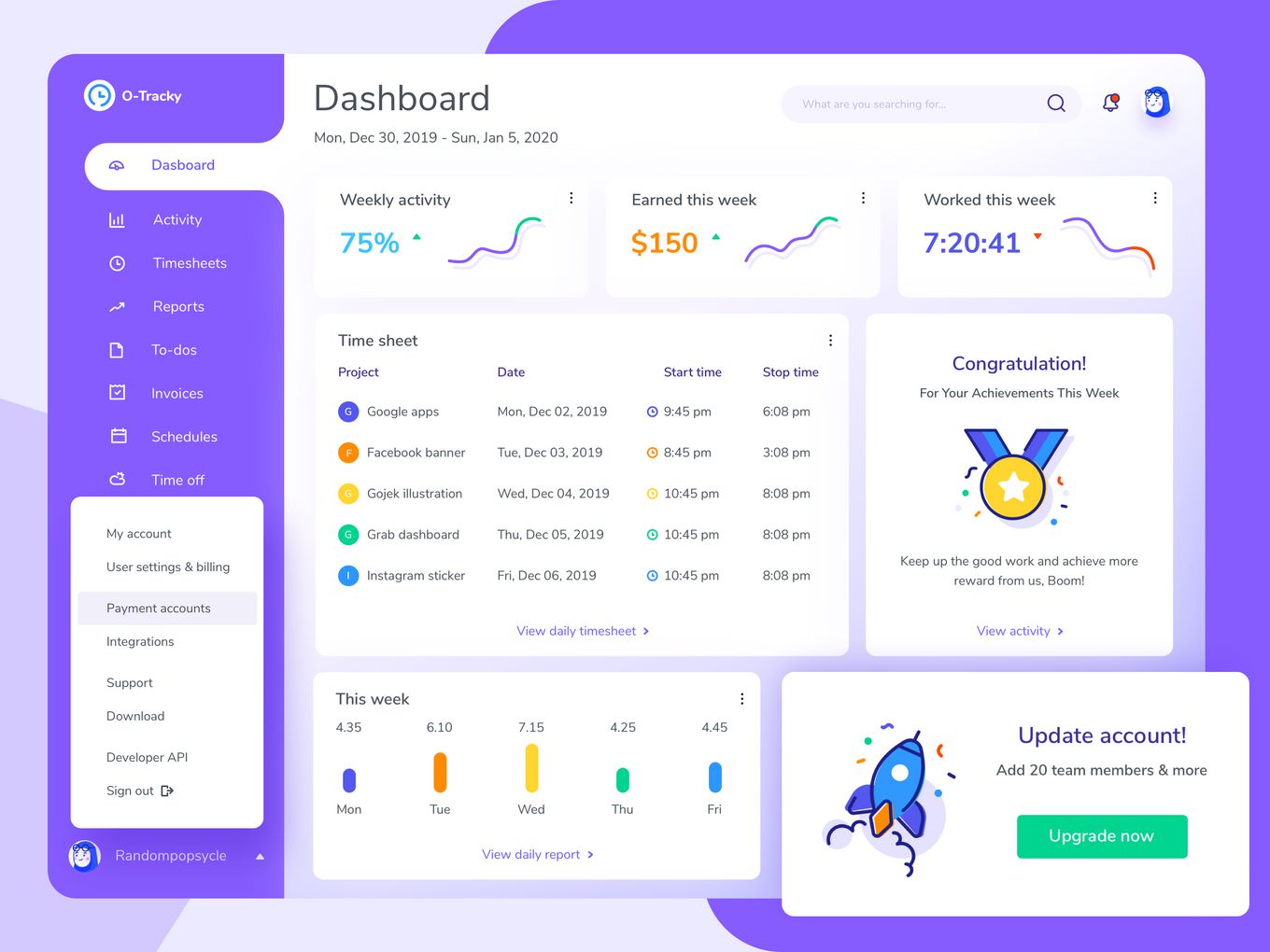 No matter what kind of area of the tech industry you work in, everything can become overwhelming and very stressful. That is why habit and time tracking websites are becoming more popular.
Without organization, people become an unorganized mess - without clarity, there is no clear path someone can take. A web app that can help people track goals, tasks, and daily habits can keep people organized and on target for what they need to do.
These end up being high-value apps that keep people productive, very easy to monetize if you create something people require every day.
8. Remote Jobs Board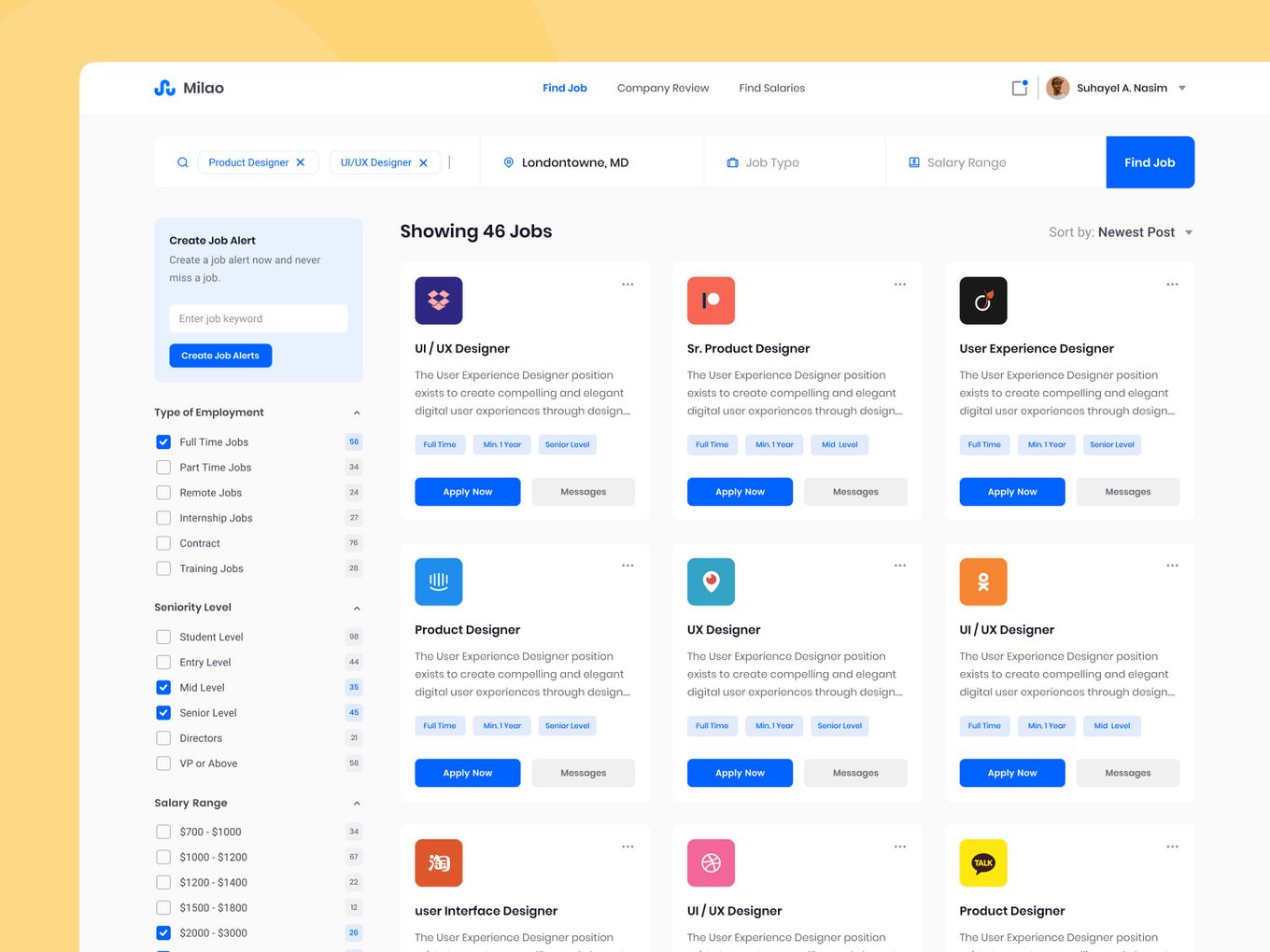 The job market is huge and with remote-based jobs on the rise, the job board industry is exploding. A lot of current job websites are not tailored towards remote work. Their search system might not be great, remote features are not listed correctly and remote interviewing tools are lacking.
This space is ripe for disruption and new ideas. Both the employee and the employer side of things are keen for new change as well, especially when you consider remote-focused websites.
People are deciding to work remotely where they can, some even travel the world while they work. This industry is asking for so many tools which are adapted to remote work. You could even focus on a site that pairs remote workers up with remote working spaces… So many ideas for this one.
9. Personal Blog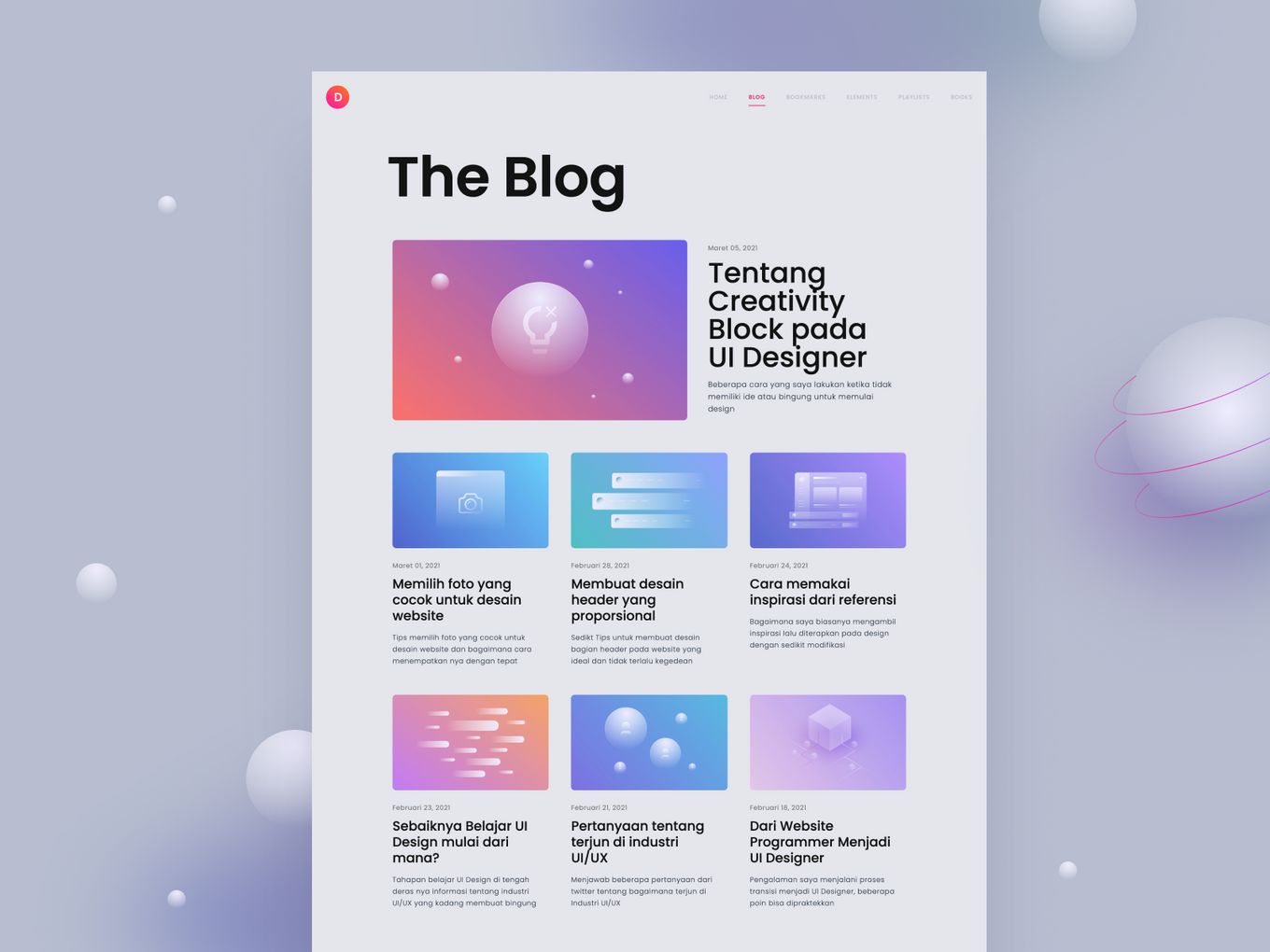 More and more people are seeing the value of long-form content. This usually comes in the form of blogs. While sites like Twitter are still popular, people are showing off their writing skills and using Twitter to promote them to their followers. That's why having a professional portfolio is quite important.
A lot of people are even making their own personal blog platforms. Custom themes, personal website templates, and comment systems are just a few features people are working on. It is all about making your blog stand out - one sure start way is to build your own blog publishing platform.
It is also a website idea you can earn money from as well - With the likes of email newsletters and long-form content, readers can subscribe or view ads while reading your blog posts. You just need the passion for something and a niche to start off with. It would be fairly easy to build something cool with PHP and MySQL with a minimal frontend.
10. Company Landing Page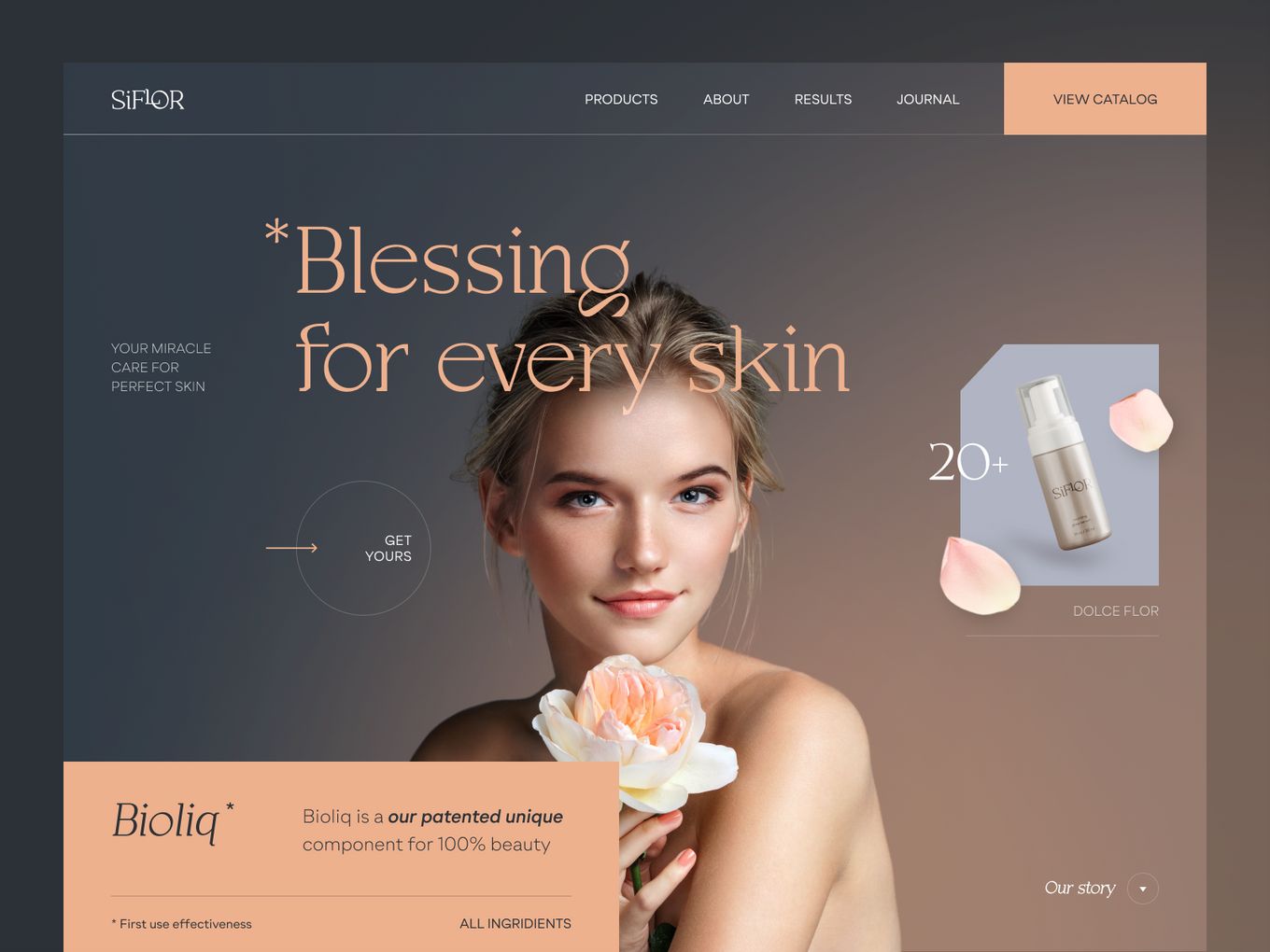 Maybe you already have a company? If so, you will need an online website; if you don't, then you are missing out. Even a new year redesign can help bring new life into your company.
Build a new beautiful startup website and show off your products or services knuckle down on SEO and attract new customers through search engines. A well-designed site will impress users and bring more sales.
Check out these 20 Great Product Landing Pages Examples to get inspiration or these BootStrap Landing Page Templates to avoid starting your web from scratch.
Customers will expect you to have an up-to-date website, so maybe it is time to create one, bring some new life to your existing site, or catch potential customers by creating a squeeze page for your company.
Final Thoughts
More people each year decide to start their own website: for some, it provides a side income and maybe a full-time job, for others, it is about fun and creativity. Whatever the reason is, I hope this article inspired you to take up a new website idea for 2022.
Just be aware of the things to consider beforehand. They will help improve success and planning before the building is always key. Good luck and have fun with your website idea!
Related Articles

About the author:
Luke Embrey is a full-stack developer, BSc in Computer Science and based in the UK.
You can find out more about him at https://lukeembrey.com/
Join 2,000+ readers and learn something new every month!
Get notified about new blog posts, tips, tricks, fullPage.js news etc.
RSS feed