What is a squeeze page [full explanation]
Home page. Landing page. Squeeze page. Are they all the same? Quite confusing? Yeah, I got you. They can be the same in some aspects but all three of them are different from each other. Let's see what makes a squeeze page different from the rest and what characterizes and defines it.
What IS a squeeze page?
A squeeze page is a page that is intentionally and artistically designed to exchange something valuable aiming to collect information from your visitors. The idea is to obtain the name and email address of your potential consumers using appealing offers and copy. It was rightly termed squeeze because, through this page, you aim to squeeze information from your visitors in a strategic and creative way.
A squeeze page may come out as a pop-out on your website, can be a landing page (as previously mentioned), or a page on its own.
Here are some of the stuff you can offer on a squeeze page:
Subscribe to a newsletter
Whitepaper or Infographics
Coupon or discount
Free templates
Guides
Complimentary Worksheets
Free webinar or online course
What is NOT a squeeze page?
A squeeze page is not a homepage. Although a squeeze page can be placed strategically on a homepage, they are not the same. A homepage is an introduction to your website. It contains the menu the visitors can use to navigate your website. It basically has all the information about your product or service. In comparison to a homepage, a squeeze page provides relatively little but direct information, keeping visitors from overthinking.
A squeeze page is neither just a landing page. A landing page is a page "outside" of your website, to which prospects were led to after clicking an ad or marketing link. It has a specific call-to-action, which will either lead your visitor to your main website, purchase your product, or avail of your service. Some landing pages can be a squeeze page if their goal is to capture names and email addresses, but it's not always the case because some landing pages can have a different goal.
Why you need a squeeze page?
A squeeze page effectively collects what most marketers still consider one of the most powerful marketing tools— email addresses. Customers voluntarily provide their information creating an opportunity to convert leads into sales later. Through email, you can even build long-lasting relationships with your leads.
It is effective in all kinds of businesses and industries. Whether you are in tech, food, education, beauty and fashion, or whatever else, you can make a squeeze page work for you! Visiting your website already shows that a visitor is interested in what you have to offer, you can take advantage of that to push lead further into your sales funnel— into regular customers. You may even build a community from your subscribers.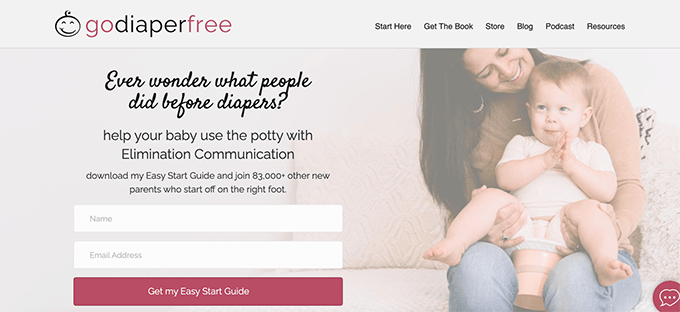 Through a squeeze page, you can showcase your brand. You can use it to provide different offers and promotions, a great way to build your online presence and drive more referrals to your website.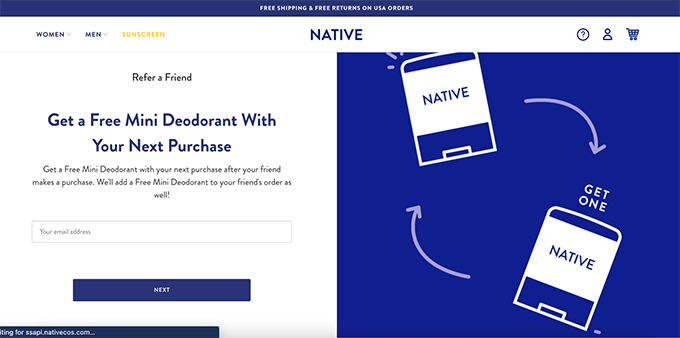 It can be simply and easily done. You don't have to beat around the bush (or maybe you can, if that is your strategy to get attention). Think of it like if you were given 5 minutes to convince someone to take your free sample. You will be direct to the point, telling what you think your reader needs and how your offer can help them.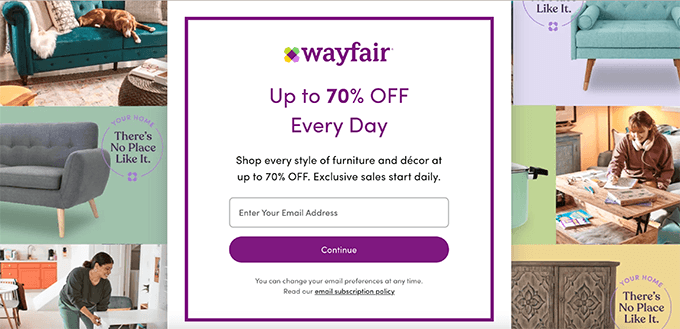 Basic elements of a Squeeze Page
A compelling headline. Choose a headline that captures and retains attention making your visitors want to read more of your copy. Just from the headline, your visitor is already trying to determine if it's worth it to let you squeeze out information from them.
A highly captivating offer with a succinct and straightforward description. It is equally important to a catchy headline to have an offer that is valuable to your visitors, but also unique at the same time.
Privacy policy and/or terms of service. Including a link to your terms of service can build trust in your prospective customers, providing assurance that their data won't be sold to someone else.
Conclusion
A homepage, landing page and squeeze page may have things in common but they are still technically different from each other.
A squeeze page is a page that is intentionally and artistically designed to exchange something valuable aiming to collect your visitors' email. Emphasis on valuable— unique and appealing
A squeeze page is one of the best ways to collect email address, what's considered to be one of the most powerful marketing tools.
You can use a squeeze page for whatever industry you or your business belongs to.
A squeeze page should not be too complicated. The short page should be utilized to capture and retain the visitor's attention, leading them to provide their email in return for a valuable offer.
Help promote your brand using a squeeze page. You can have one in a few minutes using fullPage.js library. fullPage helps you make gorgeous one-page sites quickly and easily, and it works like a charm alongside WordPress, React, and Vue. Perfect for your squeeze page.
Join 2,000+ readers and learn something new every month!
Get notified about new blog posts, tips, tricks, fullPage.js news etc.
RSS feed