17+ Amazing WordPress Themes for Artists 2022 [Free & Premium]
As an artist, having a fully-functional website is undoubtedly one of the best ways to showcase your artworks and past projects to as many people as possible.
This includes displaying your photo gallery, art portfolio, visual graphics, etc. And even beyond showcasing, it is an excellent channel to reach more and more prospects, increasing your overall income as an artist.
Need inspiration to start your own artist website? Get inspired by these 15 Top Artist Portfolio Website Examples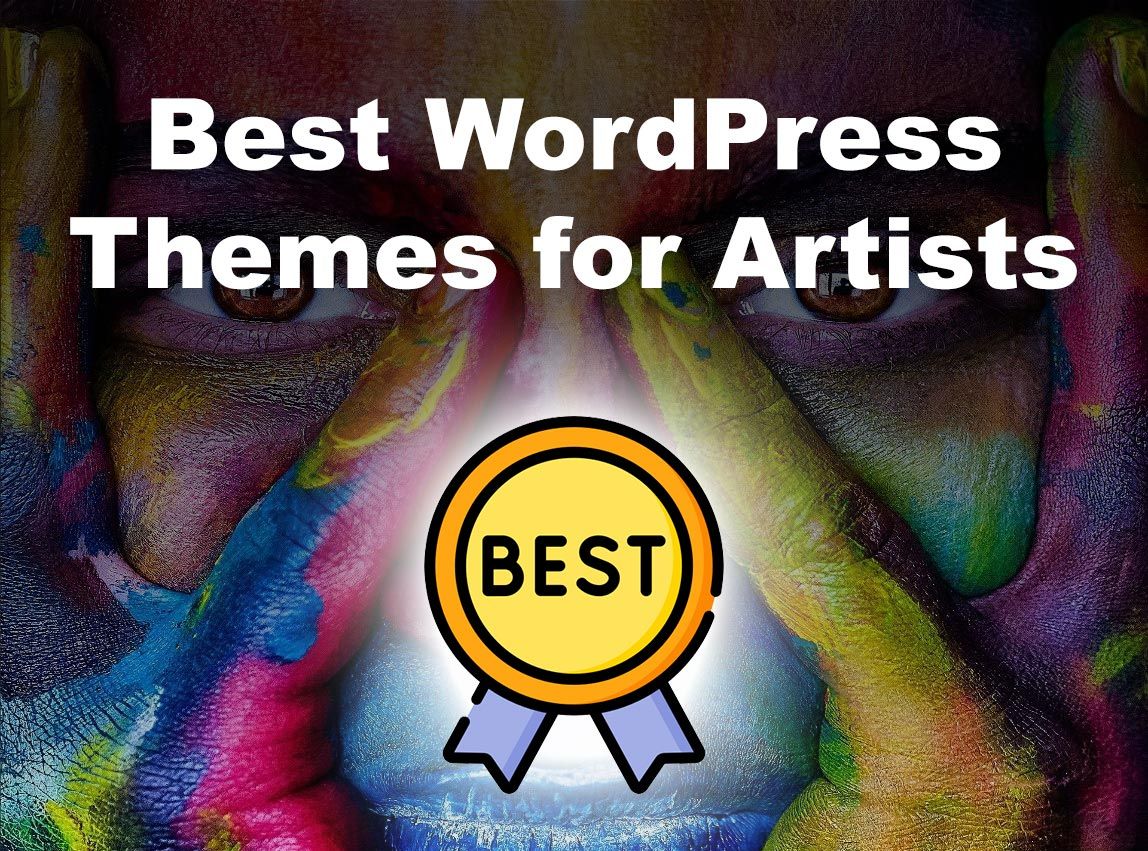 Interestingly, unlike popular belief, creating your artist's website shouldn't be a herculean task, especially with web builders like WordPress. With WordPress, you can simply pick a theme and model your design around the functionalities and properties of such a theme.
However, the challenging part of this is finding the perfect theme for yourself and your brand. Thankfully, we have helped with the hard part: this article comprehensively reviews the top 10 WordPress themes for artists (free and premium) available in the market today.
Let's get straight into it!
10 Premium WordPress Themes for Artists
Price: Starting at $59
The first on our list of the 10 best premium WordPress themes for artists is the Photography template. Photography welcomes its visitors with a hero image of their latest project, preparing the mind of such visitors for what is to come.
Thanks to the grid layout employed, this artist theme creatively showcases their portfolios on the homepage without the risk of boring their users. This simple yet modern design approach is also complemented by the abundant use of whitespace.
Photography also features a sticky hamburger menu at the top right corner of the page, ensuring easy navigation throughout the website.
This template makes use of fullPage.js for the full-screen feature. If you want to use this feature in other themes you can use the fullPage.js plugin for Elementor or Gutenberg.
Having said this, Themify is almost always a great choice if you are looking for a top-quality WordPress theme. Definitely something to consider for your artists website!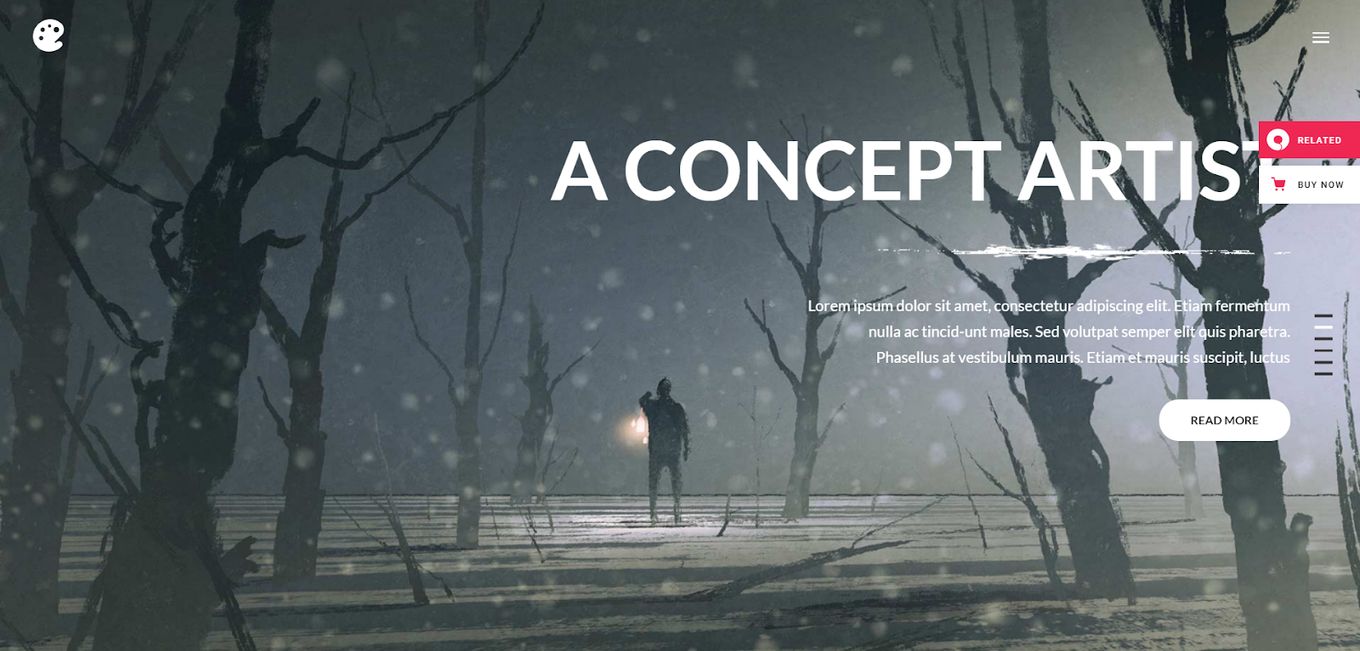 Price: Starting at $75
Are you a storyteller, designer, or any other form of creative?
Then you should check this great WordPress theme for artists! It features multiple versatile layouts and elements that are easily customizable depending on your preferences.
The Illustrator theme includes storytelling, brilliant scrolling animation effects, 3D templates, etc. Interestingly, it also allows you to set up a digital store where you can sell some of your artwork.
With an amazing pagination style, this theme allows easy navigation, ensuring visitors find what they seek very quickly.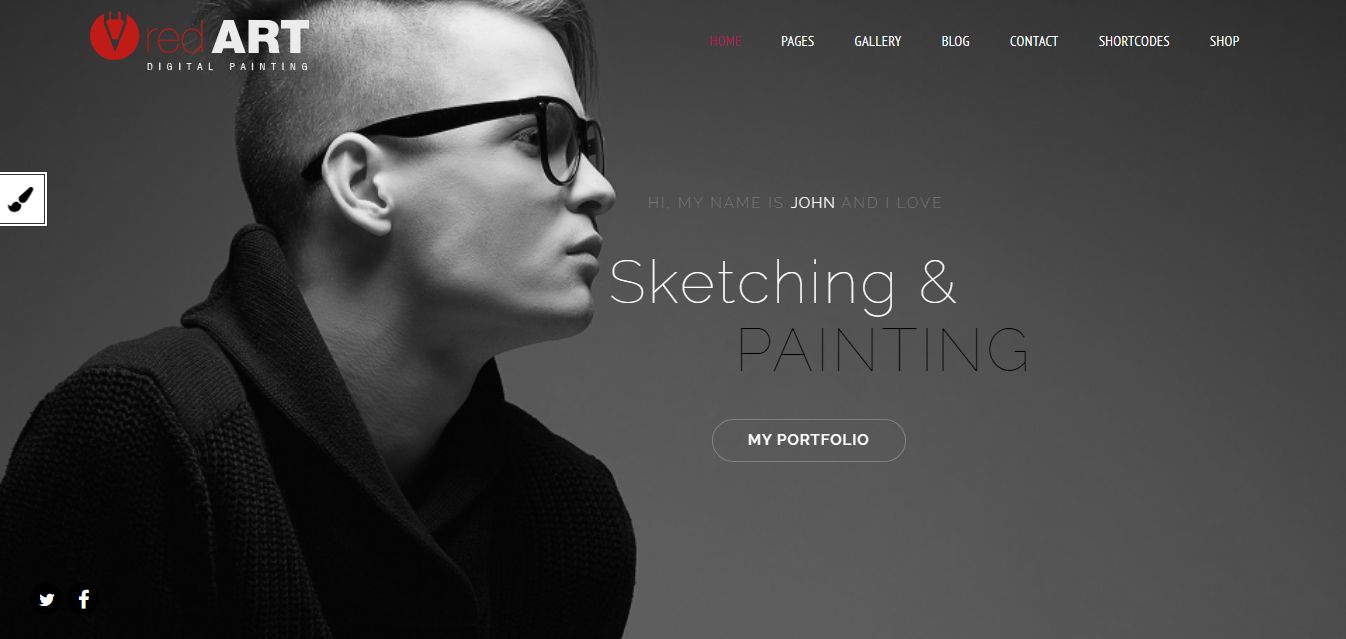 Price: Starting at $69
Red Art is perfect for use as an art gallery, artist portfolio, photography, sculpture artist, art school, handcraft website, etc. This template includes multiple beautiful layouts that allow you to display your artwork effectively without writing any code.
The Red Art artists theme prioritizes user experience, offering full customization options to allow you to design your website as desired.
This template also features the Mailchimp newsletter box for effective lead generation and to also keep up with your potential customers.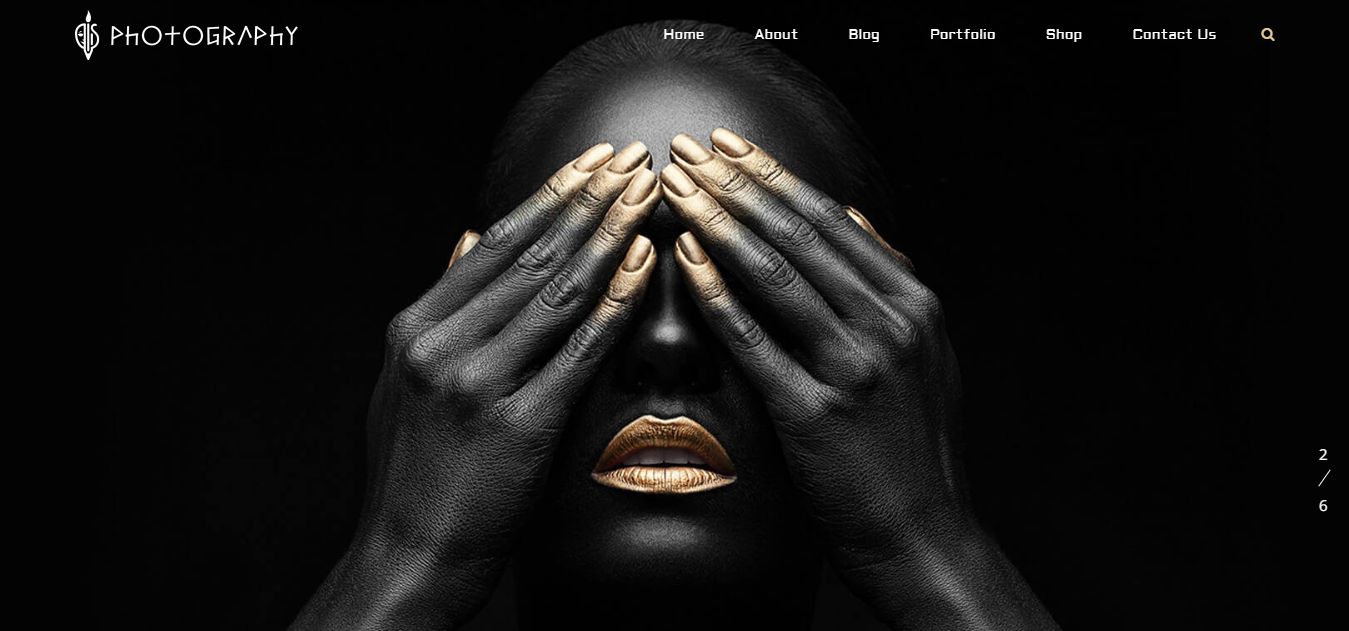 Price: Starting at $59
Another brilliant WordPress theme for artists on our list is the FullScreen Artists template.
FullScreen is recommended for painters, sculptors, drawing artists, photographers, craftsmen, etc.
Its features include the interactive full-screen video background that helps you capture your visitors' attention as quickly as possible.
Another essential feature is the multiple navigation style options it offers. This includes the multi rows option, vertical navigation, flip effect, split slider, etc.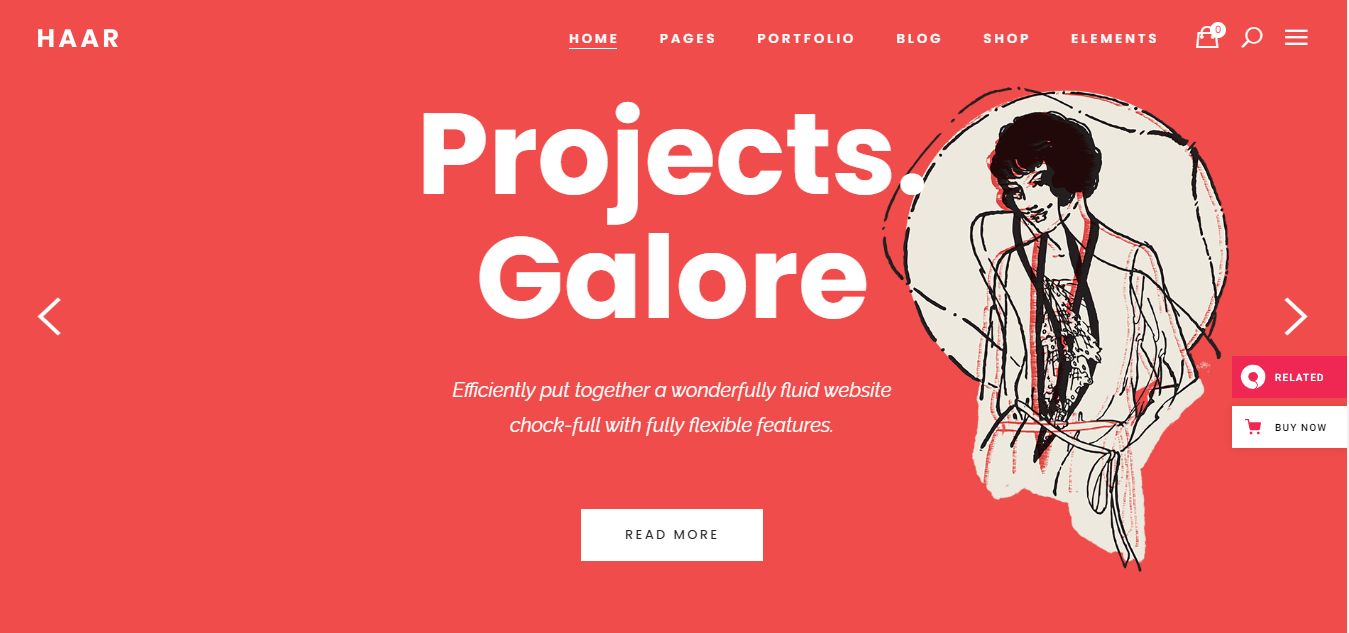 Price: Starting at $79
The Haar template is the fifth WordPress theme on our list of the best website themes for artists.
Specifically designed as a portfolio theme for freelance artists, illustrators, and designers, Haar features a modern design style.
A style that allows you to display your recent and part artworks and illustrations creatively without the risk of boring your site visitors and potential customers.
Haar is responsive, easily customizable, and, most importantly, includes an online store that allows you to earn via your portfolio website.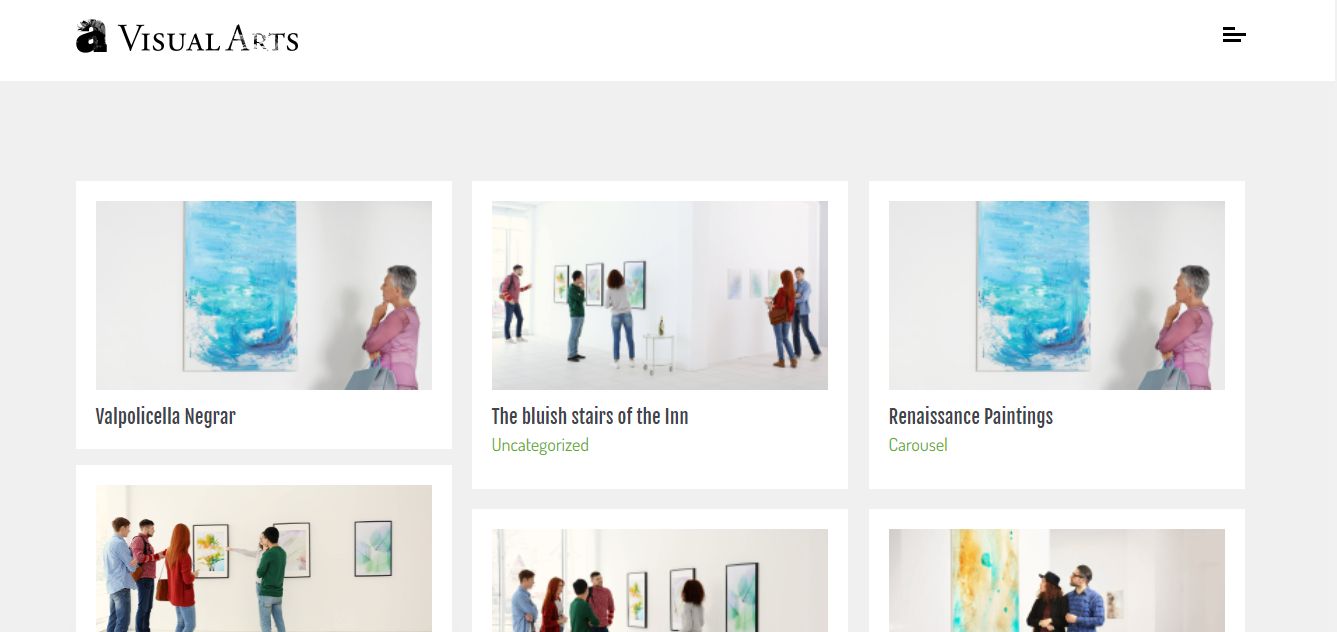 Price: Starting at $59
One of the most important features of this WordPress theme for artists is its full responsiveness and search engine friendliness. Thanks to its full responsiveness, the Visual Art theme loads very quickly, regardless of the accessing device.
Having all elements of arts and crafts, pottery, fashion, museum, etc., the template is inarguably perfect for use as an art gallery and eCommerce, paint gallery, digital studio, comic artist portfolio, etc.
Featuring the WooCommerce Plugin, you can include a cart on your artist website, ensuring your prospects do not find it difficult to purchase any of your artworks.
Most importantly, the grid layout employed also allows you to display your previous projects in a clean and unintrusive way without the risk of losing the attention of your visitors. The hamburger menu included at the top right corner of the homepage also aids easy navigation throughout the website.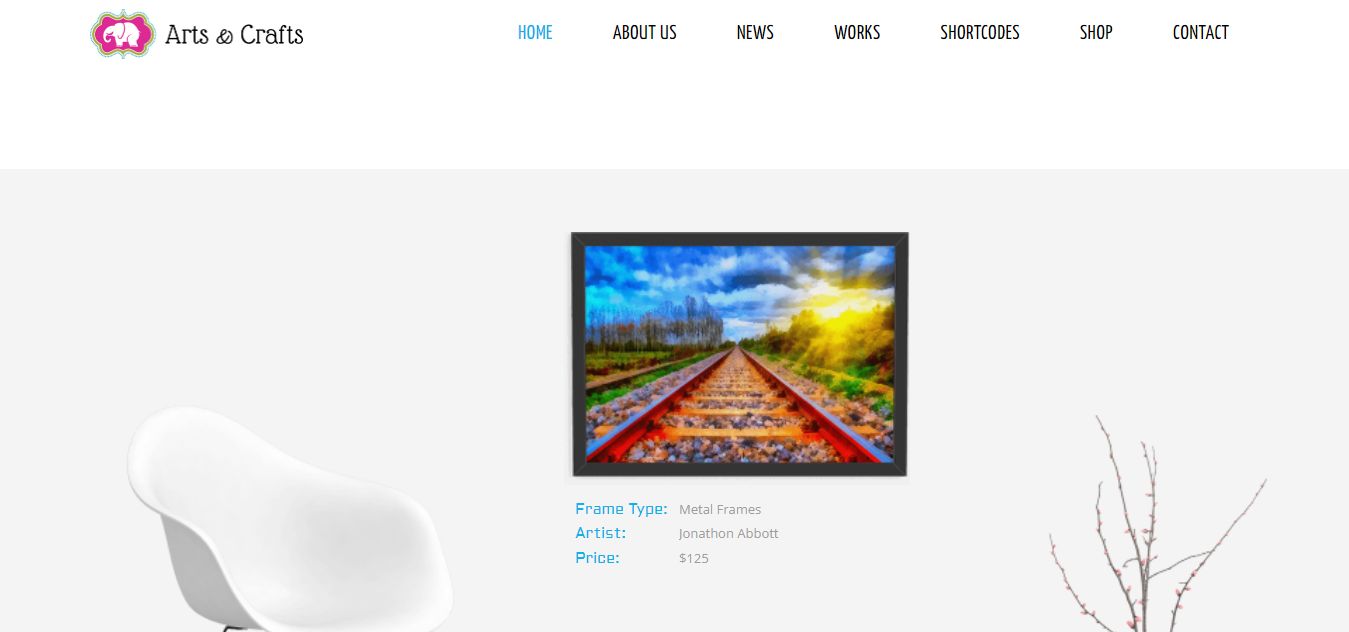 Price: Starting at $79
Another excellent artist WordPress theme option for you to consider as an artist is the Crafts & Arts template.
It is typically recommended for use when building an art portfolio, photography website, fashion designer portfolio, handmade crafts shop, sculpture showroom, etc.
Its primary property is the luxury of letting your visitors know what you're selling immediately after they land on your page.
Crafts & Arts is fully responsive, displaying perfectly on all screen types and sizes, including tablets and mobile. As a fully customizable template, it also offers over 600 Google fonts and icons, alongside various color palettes that allow you to design each web page according to your preferences.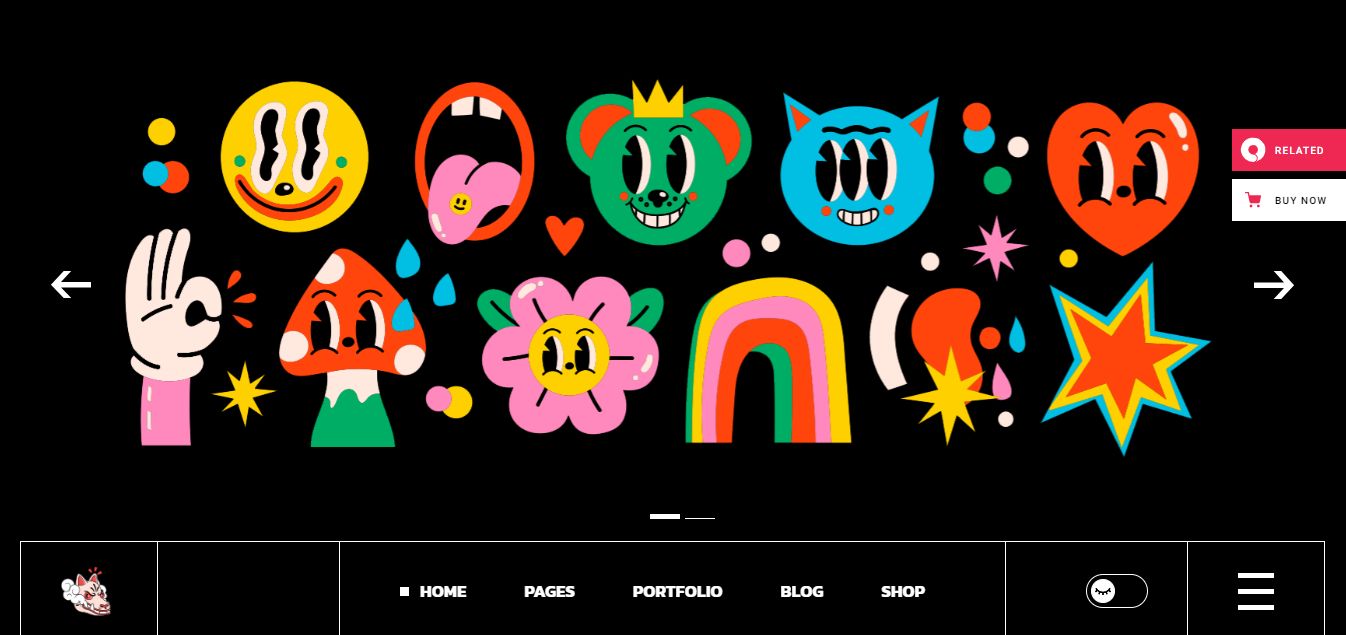 Price: Starting at $75
Eldon WordPress theme for artists gives your artwork a breath of life. Eldon was specifically designed for character animation artists, illustrators, and other forms of artist portfolios – even graphics designers!
This theme offers the luxury of switching between a dark and light theme using just a toggle. It also features a complete Elementor support whether you operate as an agency/company or for personal uses. Most interestingly, you have access to all the images featured on the theme for free after purchasing this WordPress theme.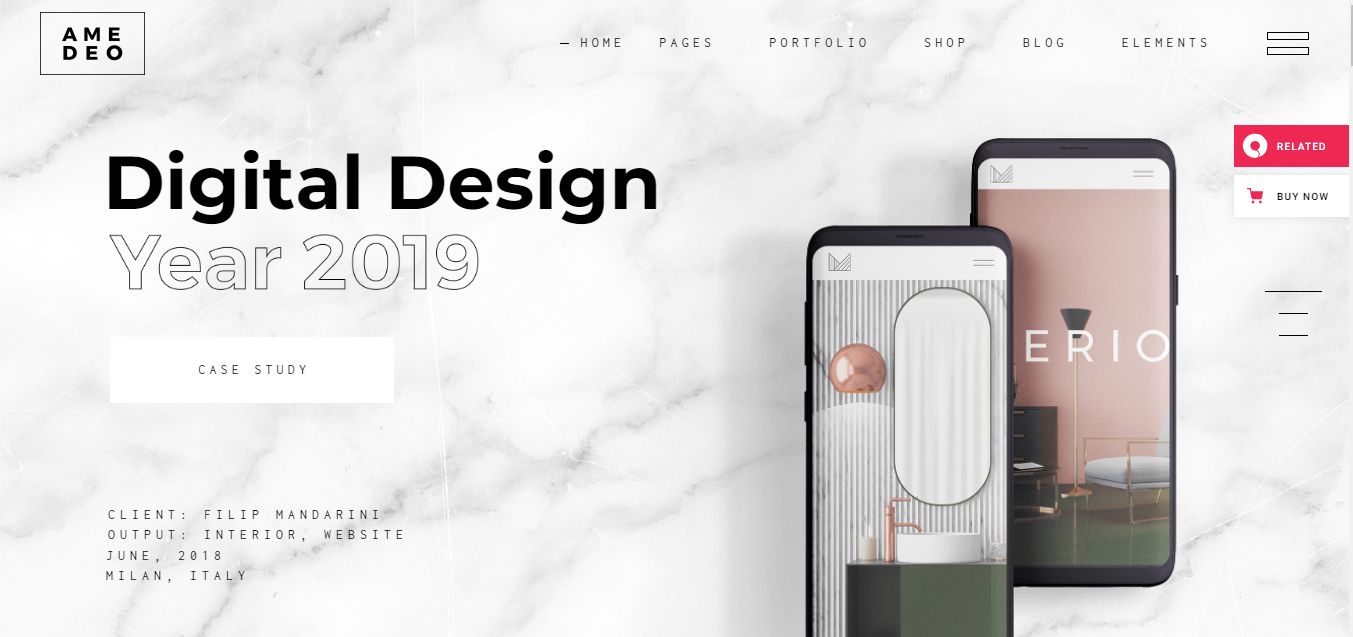 Price: Starting at $79
Amedeo WordPress artist theme features a considerable collection of exciting website layout alongside powerful WordPress functionalities that ensures your portfolio is presented to your site visitors in the best possible way.
Regardless of the type of artist you are or the type of artist portfolio website you want to build, you can trust Amedeo to always have your back! This theme is also entirely intuitive and 100% customizable, allowing you the freedom to modify the default design to suit your preferences.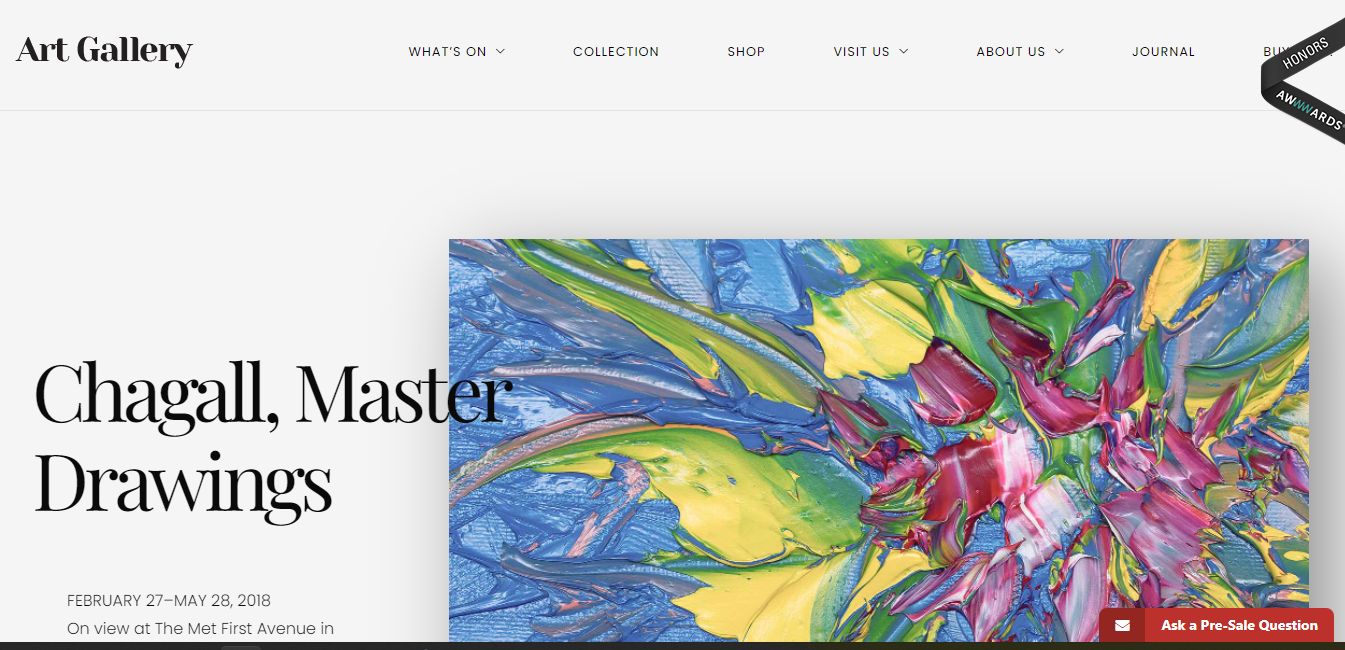 Price: Starting at $69
The Arte template is the last on our list of the best WordPress themes for artists. This template is ideal for photographers, visual artists, painters, sculptures, costumiers, decorative artists, etc.
Arte features multiple stylish carousels, large images, sliders, and a generous footer combined to ensure a maximum overall user experience.
Tailored to suit the need of your art gallery, the Arte artist WordPress template also include custom functionalities, such as events schedule, collection grid, timeline, etc.
The Slider Revolution Plugin included in its package also allows you to create stunning sliders to capture the attention of your visitors very quickly and ensure optimal user engagements.
8 Free WordPress Themes for Artists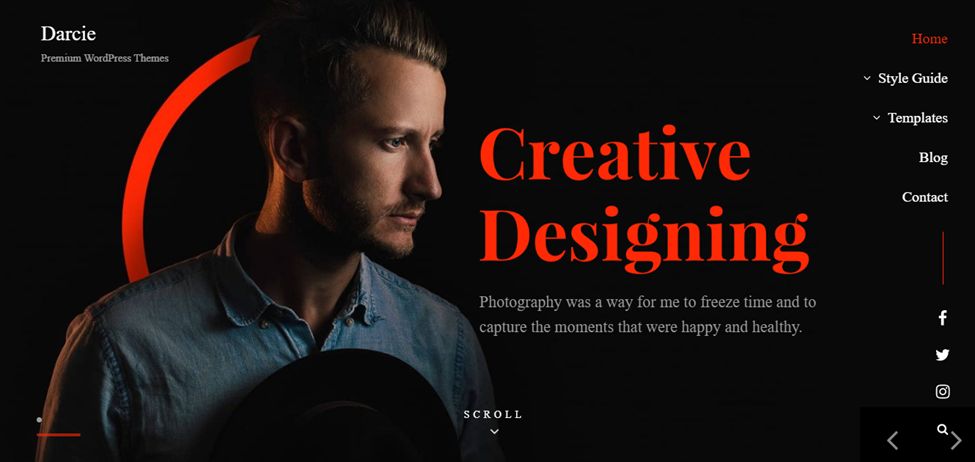 Price: Free
The first on our list of the best free WordPress themes that you can choose from as an artist is the Darcie Dark Photography WordPress theme.
Recommended for photographers, creative artists, graphic designers, etc., Darcie offers a dark color scheme that makes your portfolio website bold, beautiful, and particularly charming, ultimately ensuring your visitors enjoy an excellent user experience.
Apart from being responsive, Darcie is also easily customizable despite being a free theme.
Other features included in this free artist WordPress theme are the contact form, featured slider, countdown, events, etc. Darcie also features a WooCommerce plugin that allows you to sell your artworks, illustrations, etc.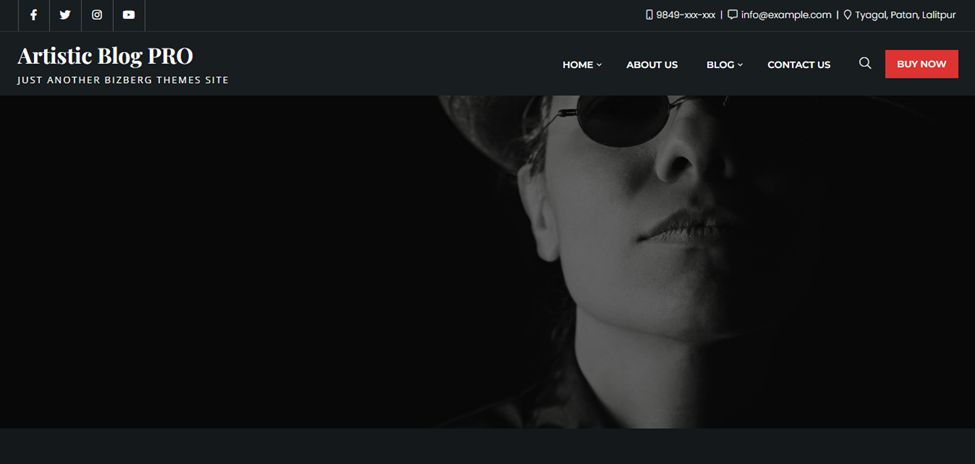 Price: Free
Are you an artist looking to create a free personal blog website? Then you should consider using the Artistic Blog WordPress theme. Although featuring a minimal blog theme, Artistic Blog still includes a few creative features to help ensure your visitors have a great experience while on your site.
Interestingly, this free WordPress theme is easy to set up and, most importantly, features a layout and typography that allows you to focus on your content only.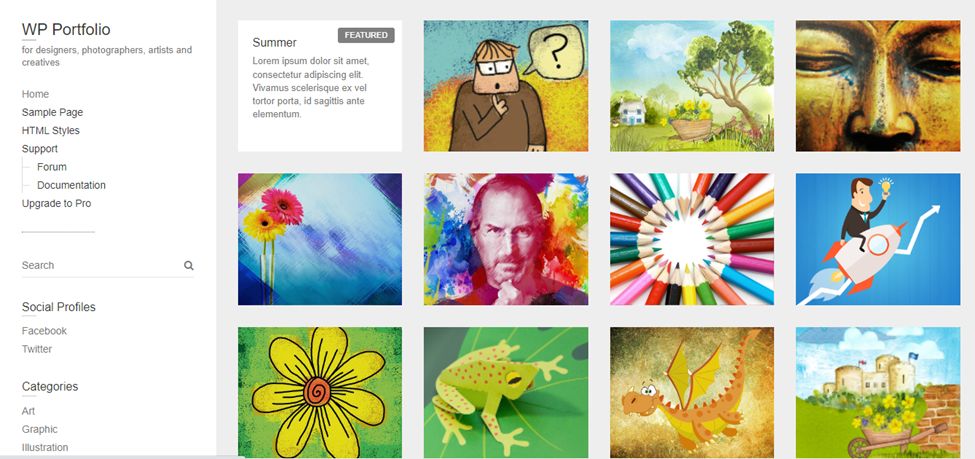 Price: Free
Another free WordPress theme you should consider as an artist is the WP Portfolio template. It is clean, simple, and artistic. Most importantly, it is a responsive theme that fits all screen types and sizes, including mobile devices and tablets.
Featuring a grid layout, the theme allows you to showcase as many artworks as possible effortlessly without the risk of boring your visitors.
Its social media integration also allows you to link your website with your social networks, ensuring your potential customers can reach out to you easily.
WP Portfolio also features the WooCommerce plugin, although it is only available in its paid version.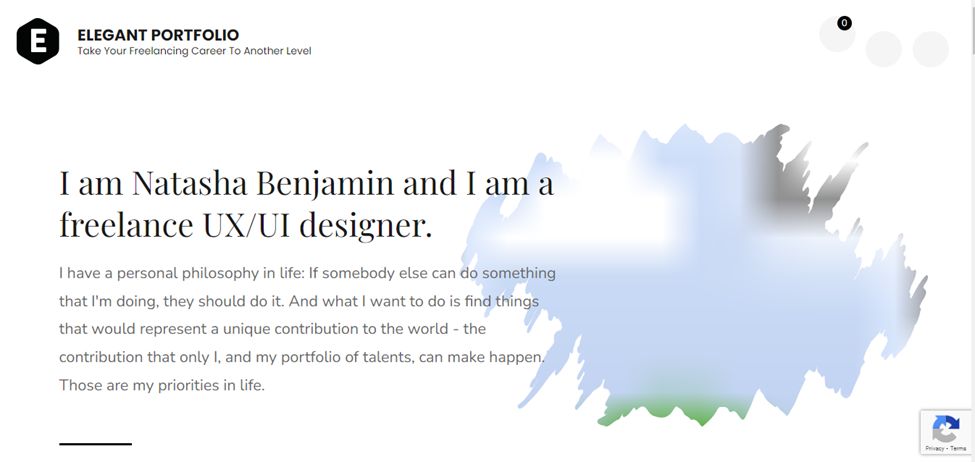 Price: Free
Elegant Portfolio is another simple yet modern and clean free WordPress theme that you can use to create your portfolio or blog website as an artist. Fully customizable, the Elegant Portfolio theme allows users to import their own images, settings, and texts easily!
It is also fully responsive and SEO optimized, ensuring your portfolio website ranks high in top search engine results, ultimately increasing traffic. Are you looking for the best way to showcase your artwork? The Elegant Portfolio-free WordPress theme is a brilliant option.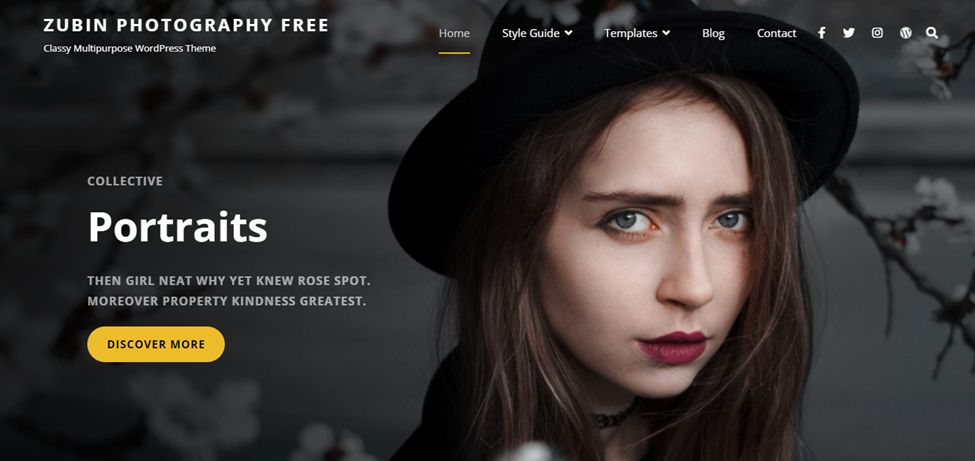 Price: Free
The Zubin Photography free WordPress theme is a clean and simple WordPress template featuring an aesthetic photography design, specifically designed for creatives, such as graphic designers, photographers, illustrators, artists, etc.
This template is also responsive and includes a well-organized layout that allows you to showcase your artworks in a minimal yet modern and compelling way. You do not need to write a single line of code when customizing this WordPress theme to suit your preferences.
Most notably, the Zubin Photography template features the Testimonial widget that allows you to include reviews and feedback from your previous customers, ultimately promoting your product and increasing the likelihood of getting more sales.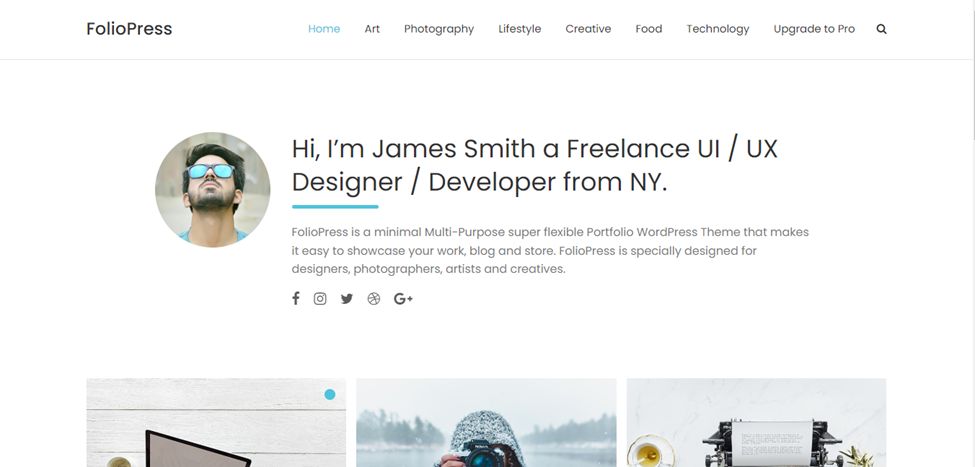 Price: Free
Unlike most themes reviewed in this article, FolioPress is Multipurpose. It is a flexible WordPress theme that allows artists to showcase their portfolios and operate a blog.
Interestingly, as it supports the WooCommerce plugin, you can also use FolioPress as your eCommerce store, making your artworks available for sales right on your website!
The Customizer plugin included in the template also makes it easier for users to modify their website's appearance settings using a live preview to suit their preferences.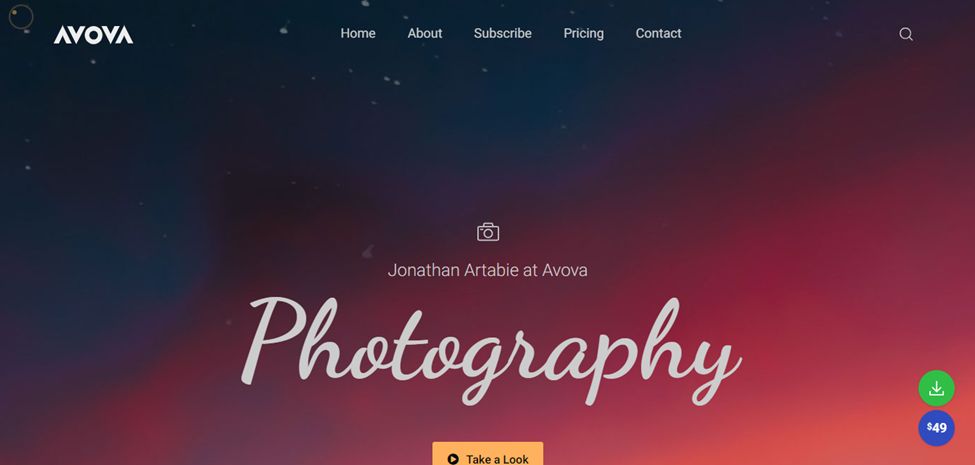 Price: Free
Avova is particularly recommended because of the easy customization it offers. Its drag and drop feature allows you to customize the theme to suit your taste and preferences, offering you complete control over your site.
This template also integrates the WooCommerce plugin, helping you create an e-store where you can creatively showcase your artworks, illustrators, Photographs., etc., for possible sales. Most importantly, Avova is fully responsive, regardless of the type or size of the device or screen.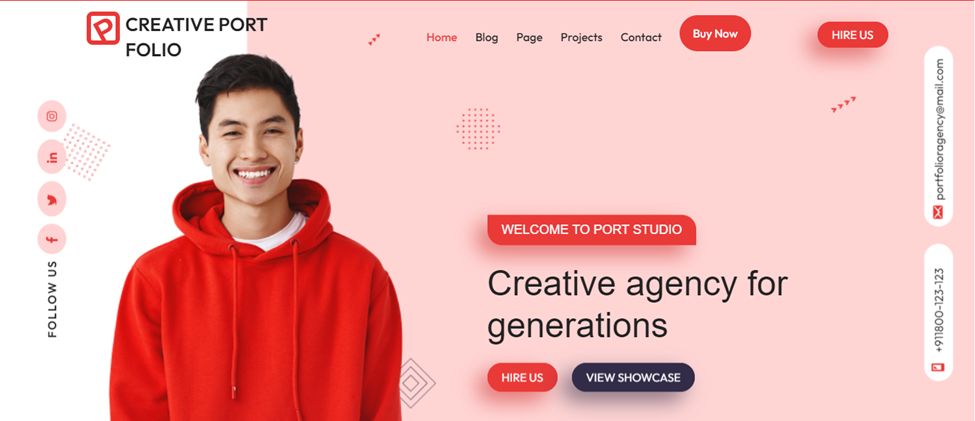 Price: Free
Lastly on our list of free WordPress themes for artists is the creative portfolio template. It is a template for creative agency, but it can be used perfectly by artists.
Like most on our list, this theme also features a clean and minimal design, including a site layout that focuses on the major content that you want to showcase. This is a perfect option for you if you operate a creative agency or own a creative studio.
Creative Portfolio features a fully responsive design alongside multiple third-party plugins that ensures your website enjoys unparalleled functionality. Notably, Creative portfolio is easy to customize, translation-ready, and SEO optimized!
Is WordPress Good For Artists?
Yes, you can use WordPress to create an amazing artist website portfolio. WordPress is a user-friendly website builder that helps its users create their portfolios, managing all their projects in one place, with or without prior knowledge about coding, website design, CSS, and any other technical knowledge to get a site up and running.
What Should An Artist's Website Include?
Portfolio: This is the most important reason for having a website as an artist – to display your work to a larger audience. Having a portfolio on your site allows you to achieve that in the best way possible. There is no one-way rule on creating a portfolio, but what matters is that it is easily visible and accessible.
Artist Biography & CV: An artist's website is incomplete if the visitors do not have any details about the owner of the artworks they see. Consider including your biography or curriculum vitae (CV), offering your site visitors a bit more about yourself, away from the artworks, designs, illustrations, etc., that they see on your website.
Storytelling: The best way to capture the attention of your prospects is by using your artwork to tell a story. Therefore, consider choosing a WordPress theme for artists with layouts and elements that support storytelling in an interesting and exciting way.
Artist Contact Details: After going through your portfolio, what next? You need to cater to visitors who may want to connect with you beyond your website. One way to do this is by including contact information on the site. This may include your telephone number, email, office address, or even your social media networks.
Shop: With a shop or store on your site, you can start making passive income! Consider themes offering eCommerce integration to allow visitors and potential customers by any of your artworks, illustrations, designs, etc., without having to leave your website.
Customization and Flexibility: An ideal WordPress theme for artists should be optimally flexible, catering to your ever-expanding portfolio. Also, ensure it is fully customizable – this way, you can personalize the theme to suit your preferences with little or zero restrictions.
Conclusion
As an artist, having a WordPress portfolio website is one of the best decisions to promote your art and artworks effectively. Interestingly, creating one for yourself shouldn't be an issue, whether or not you have technical knowledge about coding or web design.
With the best WordPress artist themes explored in this article, you can be sure of getting started on the right foot!
Related Articles
Join 2,000+ readers and learn something new every month!
Get notified about new blog posts, tips, tricks, fullPage.js news etc.
RSS feed