10+ Best WordPress Themes for Writers & Authors [2022]
As a writer or author, you may be considering creating a website. An author's website helps you promote your works and attract new followers easily.
Interestingly, you don't necessarily need to be a professional web designer or developer to create your website; you can explore the best WordPress themes for writers to create yours very easily.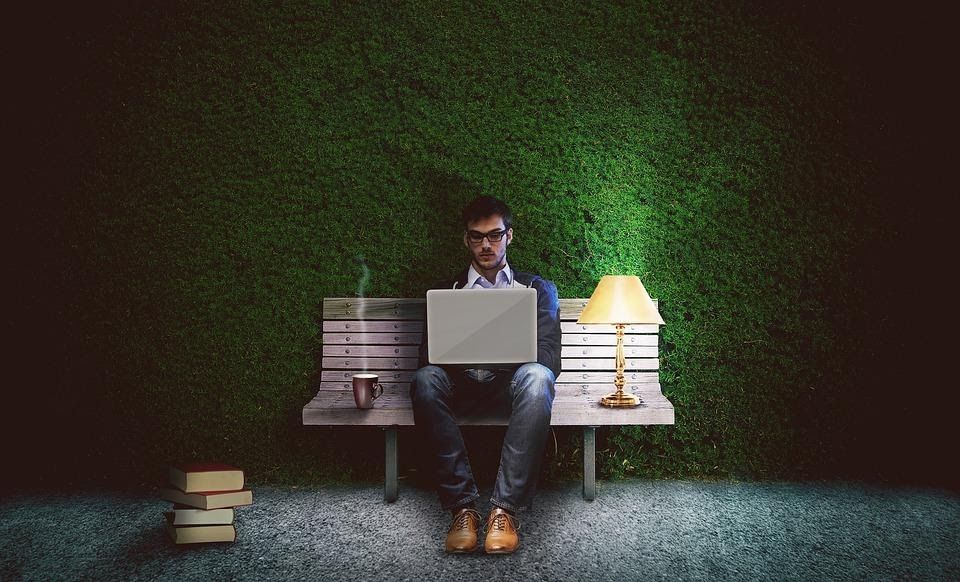 Whether you are a journalist, blogger, novelist, etc., a brilliant WordPress theme for authors can help you showcase your creative content perfectly. However, several thousands of authors' themes are available; therefore, choosing the perfect one might be somewhat challenging.
By the way, if you write articles, you definitely want to consider using some AI writing software to speed up the process.
This article outlines the best WordPress themes for authors and writers, helping you choose the right one that correctly suits your preferences.
Let's get into it!
Price: Starting at $59
The first on our list and a great WordPress theme for writers and authors is the Fullpane theme. With it, you'll be able to create quite a unique navigation ideal for storytelling.
Apart from multiple layout options, custom post types, and animation effects it features, this theme for writers also includes brilliant full-section scrolling effects that you can use to guide the user through your content.
FullPane uses the FullPage.js snap scrolling component, a JavaScript plugin to create the snap scrolling effect. Available for WordPress through the Elementor and Guttenberg editors. Check it out!
Price: Starting at $59
Ultra Ebook is a flexible and powerful WordPress portfolio theme for writers. As a fully functional and customizable theme, with Ultra Ebook you can get your website live within minutes. This theme also features over 60 pre-designed layouts, giving you full control over the design of your website.
With full control, you can design your entire website to have your desired look and feel, regardless of whether you have design experience or not. Ultra Ebook also has amazing typography, featuring over 600 fonts to choose from.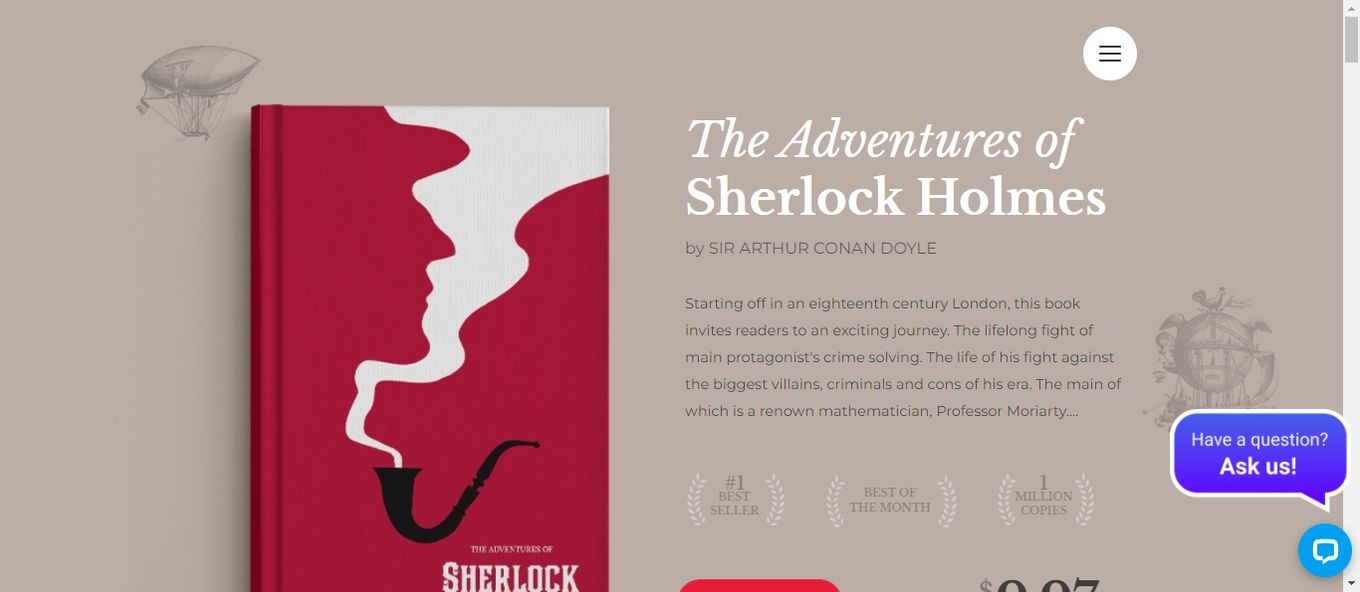 Price: Starting at $49
Ebooks Website is a one-page template featuring an easy-to-navigate, user-friendly layout, making it easy for users to familiarize themselves with your offerings effortlessly.
With a 100% responsive interface, you can be sure your website looks perfect on all screen types and sizes. eBooks Website WordPress theme for writers is also fully customizable, giving you complete control over your site's design.
Apart from the brilliant hamburger menu employed in this template, each slide/content block transitions beautifully into the next, ensuring your visitors remain engaged until the bottom of the page.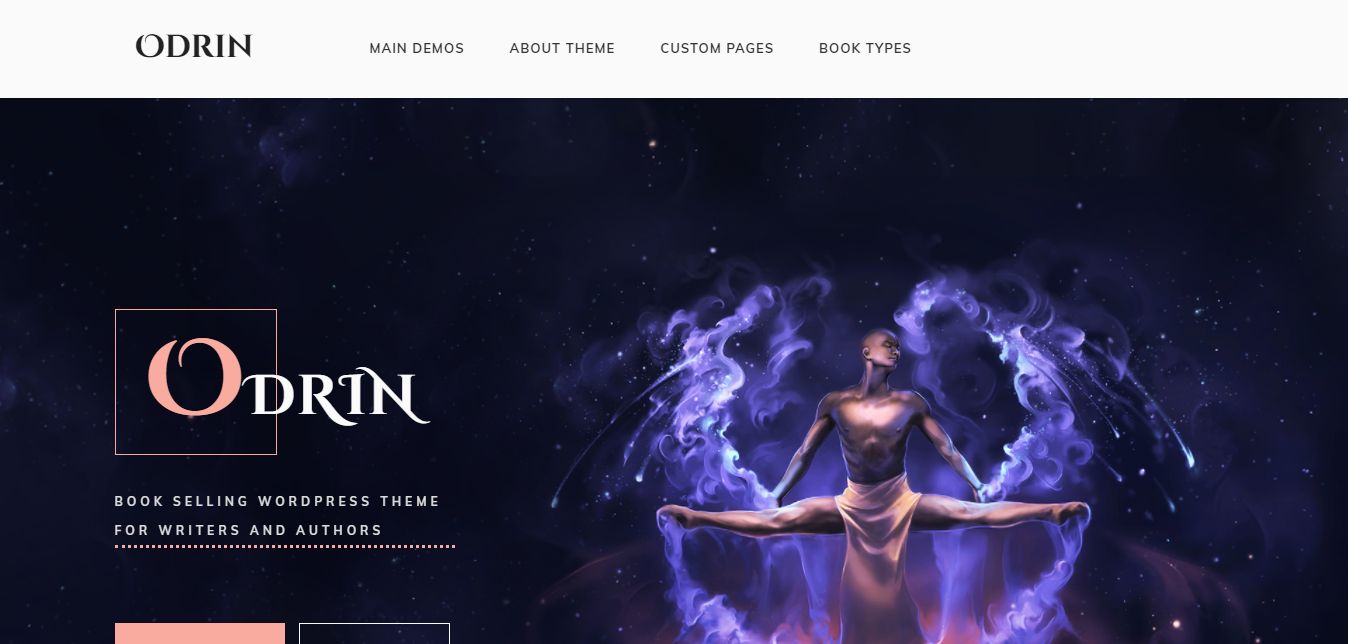 Price: Starting at $64
Subtle on-scroll animations, brilliant transitions between slides, creative use of whitespace, and engaging website layout are the standout properties of the Odrin template.
Undoubtedly one of the best WordPress themes for authors and writers, Odrin is an easy to set up, fully customizable WordPress theme perfect for showcasing, promoting, and selling your digital books.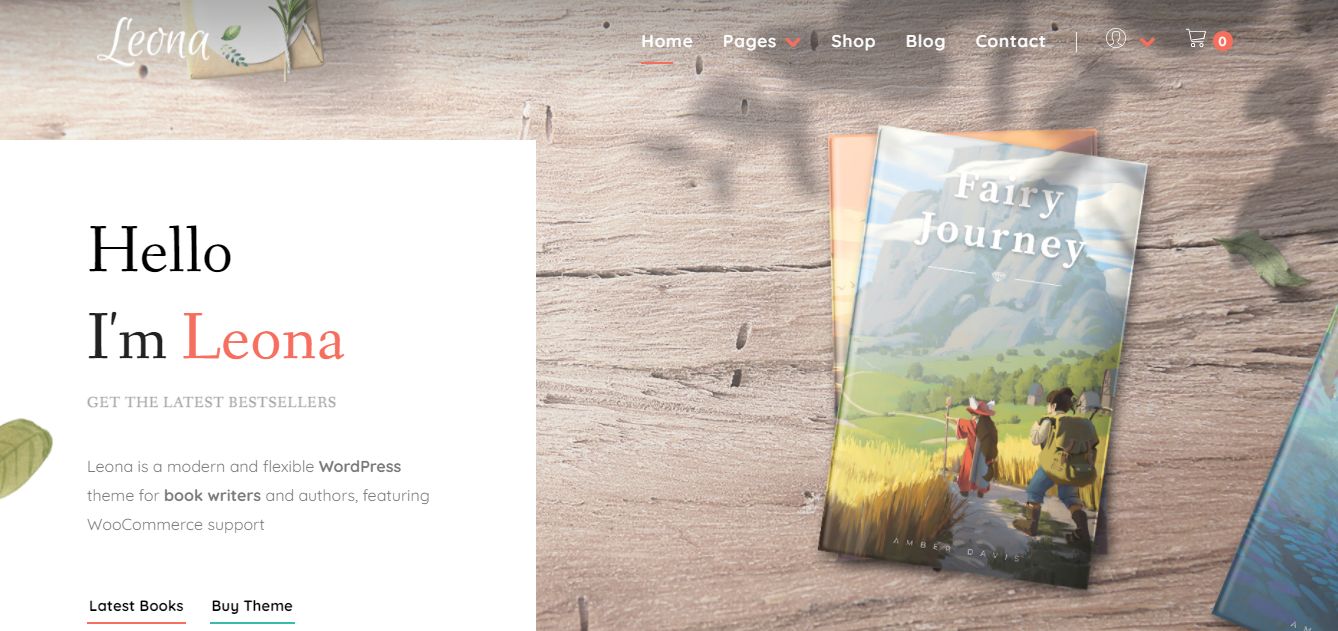 Price: Starting at $64
Leona is another author theme designed primarily for book writers. This WordPress theme for writers features a sleek, minimalistic design that lets you showcase your book(s) in the most impressive and sales-oriented way.
Leona is SEO-friendly, user-friendly, and easy to set up: you don't need any professional web design experience to get your website live when using this author's theme.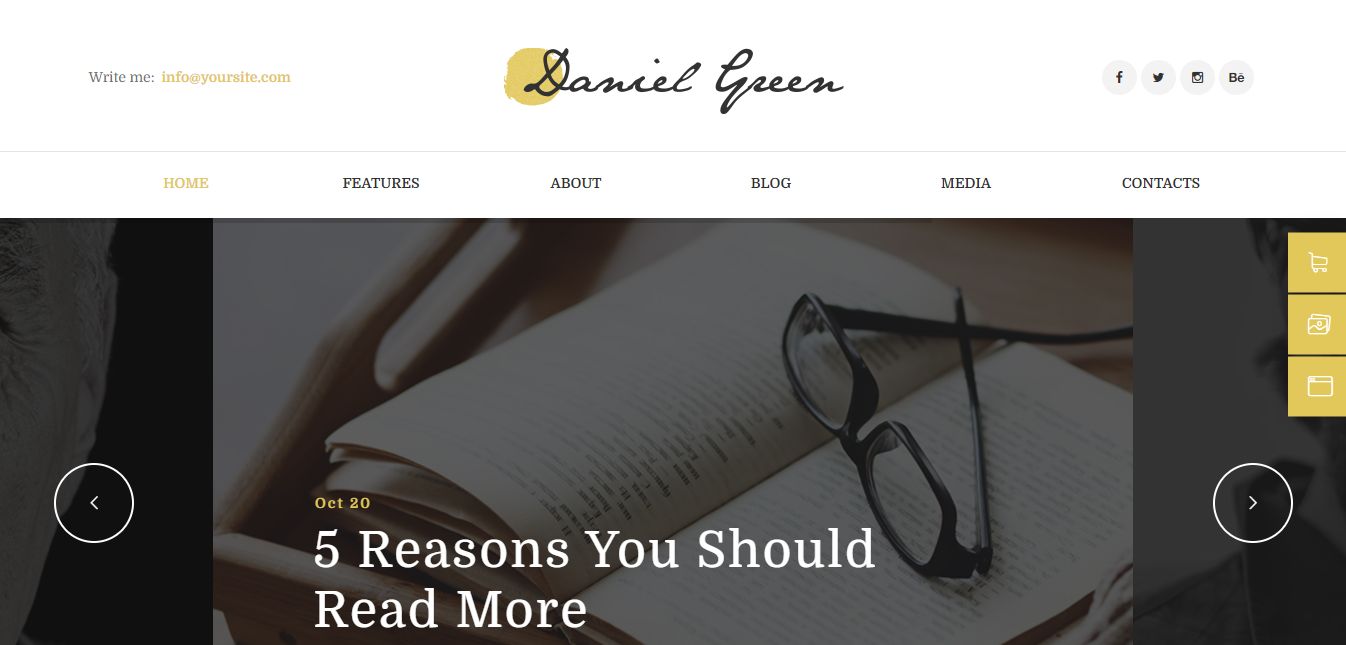 Price: Starting at $59
Writer WordPress theme features a functional, simple, yet modern design: its interface is excellent for showcasing how creative you can be, including your previously published books and completed projects.
This template was specifically created to sell books, training, and courses. And, of course, the content blocks and layouts are engaging enough to encourage sales. The writer is compatible with multiple plugins, including WooCommerce, WPBakery Page Builder, etc.
The writer is ideal for authors keen on effortlessly selling their talents via their website.
Would you also love to show your eBooks on a WooCommerce template? Check out these WooCommerce Product Sliders to choose from.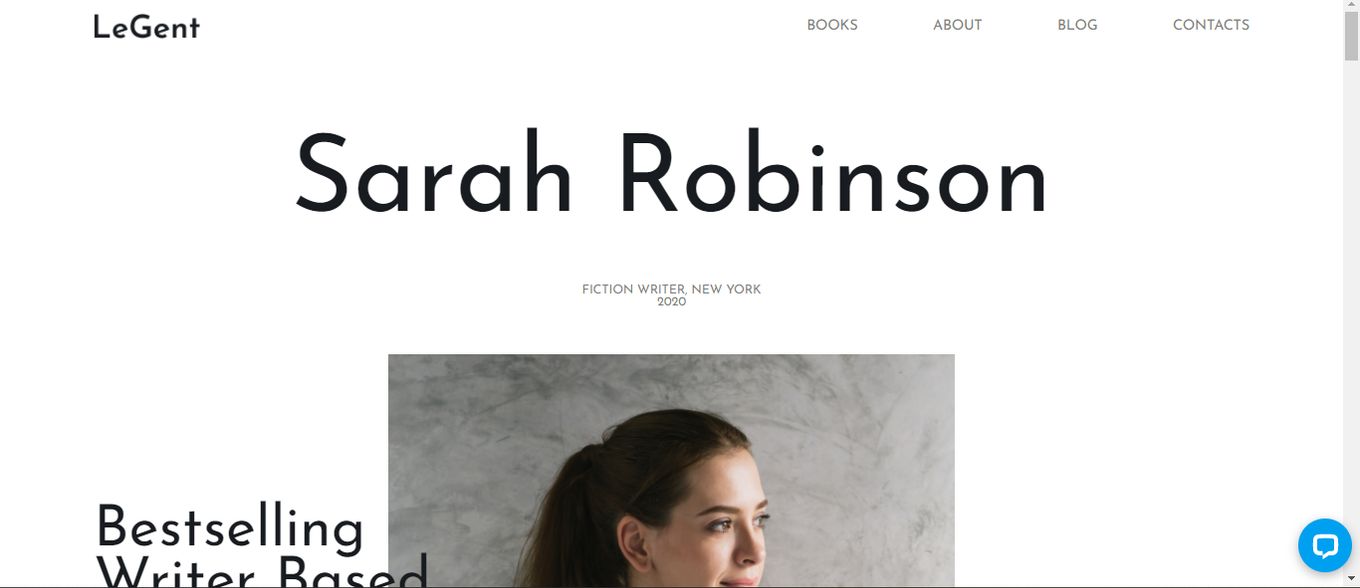 Price: Starting at $59
Legend is a modern WordPress theme for writers that lets you talk about yourself, showcase your work and skills, your creative offerings, etc., excitingly and engagingly.
Legend proves that simple doesn't mean boring: although the layouts are simple, it walks your visitors through a story that keeps them engrossed with your content until the bottom of the page.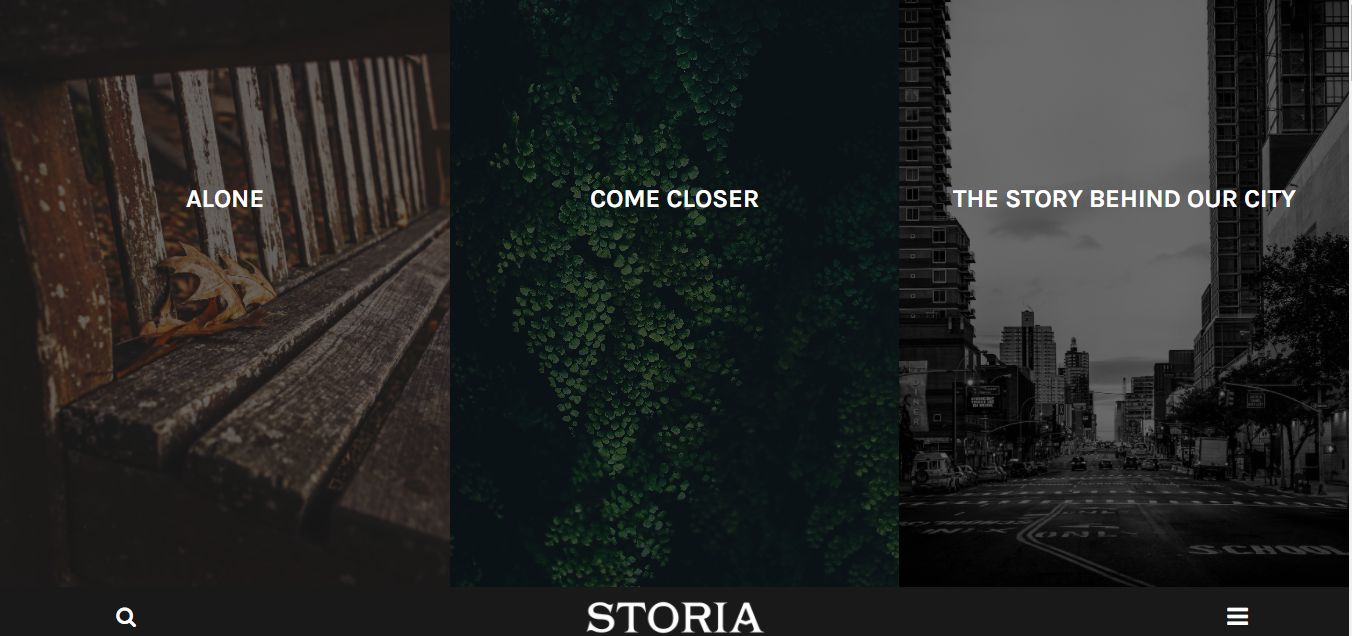 Price: Starting at $19
Are you a story writer or novelist? Storia is an ideal option for you. Storia was designed specifically to allow story writers to write and be read easily.
The theme's design and layout are black and white-themed with touches of grey; although simple, the design is clean, elegant, and most importantly, not distractive. It is also fully responsive, customizable, and translatable.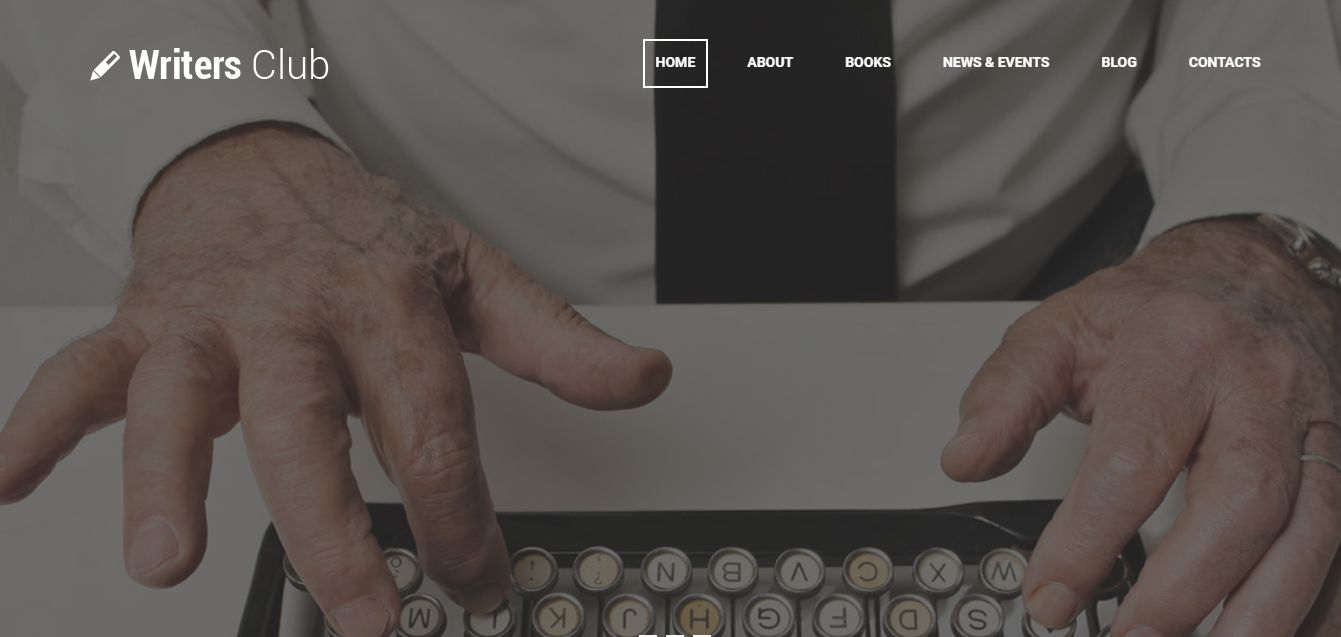 Price: Starting at $75
Writing Spot is an easily customizable WordPress theme for writers and book authors, allowing you to personalize your website's design to suit your writing style.
The pre-built content blocks are brilliant for book and events promotions: the explored minimalistic design and the welcoming large image slider at the top of the website can effortlessly draw users' attention to your books and upcoming events.
Writers Spot is ideal for authors looking to create a personal communication channel with their audience.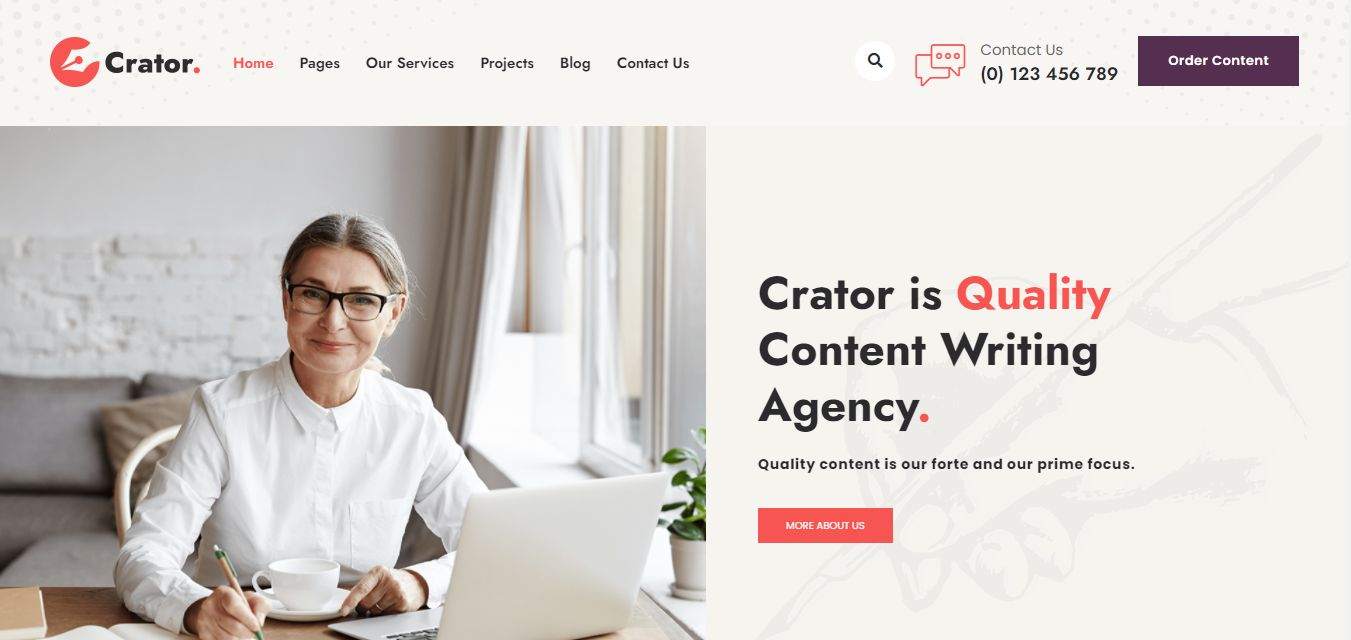 Price: Starting at $59
Are you looking to get your website live within a few minutes? The Crator author's theme is one to consider, thanks to its one-click demo importer! Fully responsive, this WordPress template is ideal for content writers, bloggers, authors, writing agencies, etc.
With amazing use of whitespace, Crator employs a stylish blend of color, typography, and content blocks to make your site as visually appealing as possible. Other exciting features included in the Crator theme include smooth animations, Google fonts, fully translatable, full customization, etc.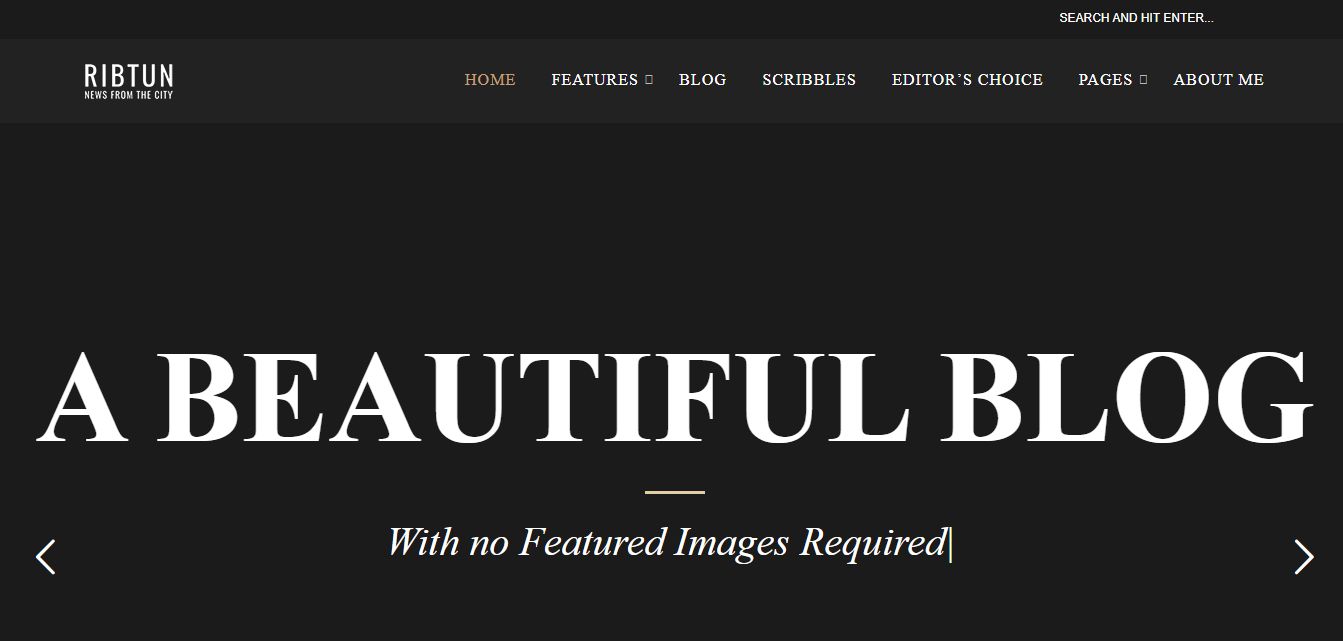 Price: Starting at $29
This is a text-based WordPress theme specifically created for writers and bloggers looking to share visually appealing content with or without adding images. The amusing hero slider included at the top of the homepage is just enough to draw visitors to deeper sections of your website.
This RibTun WordPress theme for authors also features gentle CSS text animation effects alongside beautiful typography. As a fully customizable theme, you can choose from any of the multiple fonts available to make your website appear as pleasant and captivating as possible.
Are you planning to introduce CSS Text effects on your website? Check out these simple and easy-to-integrate CSS Text Animations to choose from.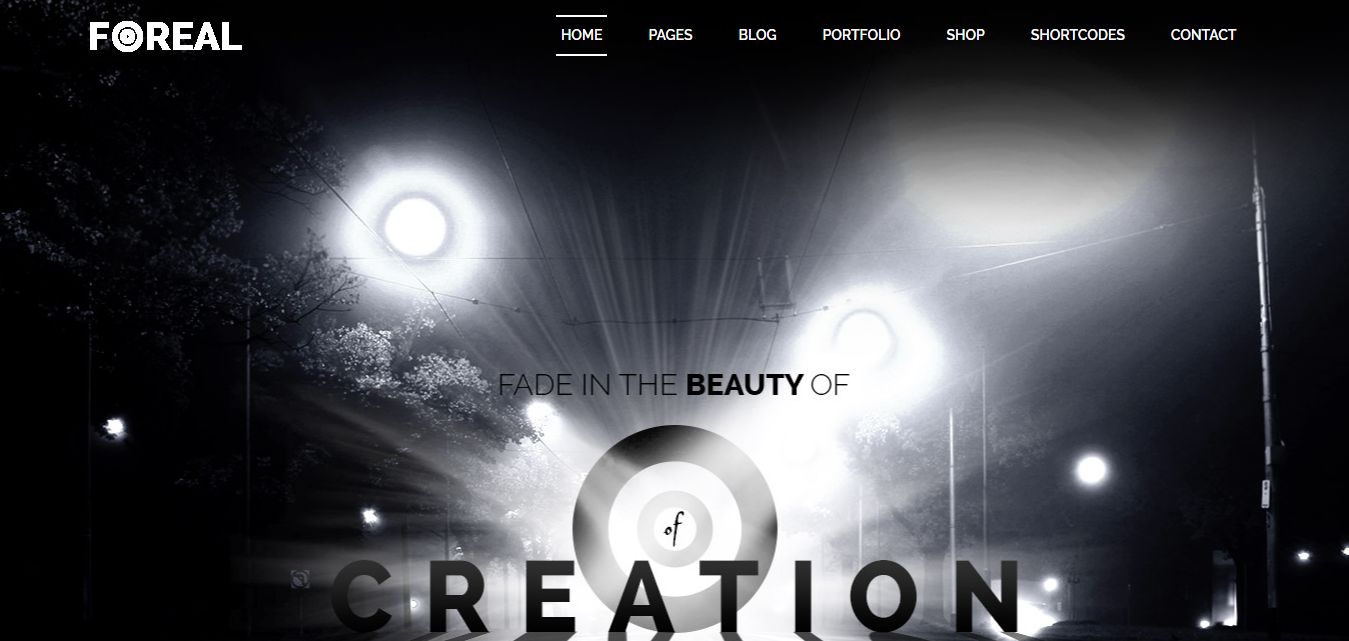 Price: Starting at $69
Foreal is a fully responsive, black and white WordPress template recommended for creatives, including book writers, publisher magazines, creative agencies, publishing studios, personal blogs, etc.
This author's theme features a hero image you can use to capture your visitors' attention immediately after landing on your website.
Available in light and dark versions, Foreal WordPress Theme for writers and authors also allows full customization; you can personalize the fonts, color, and literally all elements included in the theme.
Conclusion
You must have noticed that most of the authors' themes outlined in this article feature beautiful typography, full customization options, 100% responsive, content-driven layouts, clean and minimal design, etc. These properties significantly determine whether your website would excite your audience and keep them busy with your creative content or otherwise.
Nonetheless, I hope this list of the best WordPress themes for writers, as discussed above, has helped you choose the perfect template for your website as a writer or author. Do you have further questions? Do not hesitate to ask via the comment section below.
Related Articles
Join 2,000+ readers and learn something new every month!
Get notified about new blog posts, tips, tricks, fullPage.js news etc.
RSS feed