How to Use Apple Pay on Android Phones [ ✓ Solved ]
The demand for contactless payments is on the rise. Fortunately, there are more options available for those looking to use a mobile payment app. One of which is Apple Pay.
Apple Pay for Android devices is unavailable because this app is Apple's proprietary system but there are apps like Apple Pay that can be used for Android.
In this post, we'll tackle substitutes for Apple Pay for Android.
What Is Apple Pay?
Apple Pay app is Apple's mobile payment app, which lets iOS users make their payments in physical shops or online merchants. The Apple Pay App is intended to replace physical cards like credit and debit cards. It's easy to use since you only need to set up an account and add either your debit or credit card.
Plus, you no longer need to download the Apple Pay app if you're using an iPhone, Mac, iPad, or Apple Watch. The app is already built-in on these devices.
How to Use Apple Pay for Android?
There is no Apple Pay app for Android as the app simply does not work on Android. Apple Pay only works on Apple devices, but there are very similar apps for Android such as Google Pay or Samsung Pay that allow you to do payments similarly.
These kinds of apps are growing in popularity because the COVID-19 pandemic highlighted the need for contactless payment methods in physical stores.
Apple Pay alternatives for Android devices are also easy to set up and use. They also have top-notch security features to protect users' sensitive information.
Apps Like Apple Pay for Android Phones
Apple Pay for Android may not be available but there are other alternatives you can use.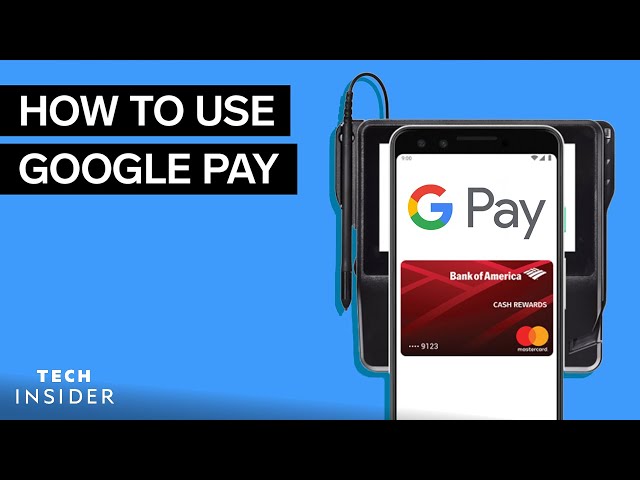 Google Pay is Google's mobile wallet technology that's highly similar to Apple Pay as both use near-field communication (NFC) technology for processing transactions.
This mobile wallet can be used in stores, apps, on the web, and Google. Launched in 2015, it was previously called Android Pay until it was rebranded to Google Pay in January 2018. Now it is also integrated into Google Wallet App.
Below are the pros and cons of Google Pay.
| Pros | Cons |
| --- | --- |
| Easy to use | Not widely accepted by merchants |
| Secured by top-notch technologies | Not available in all countries |
| Growing number of merchants accepting Google Pay | Users have reported challenges in adding their payment information |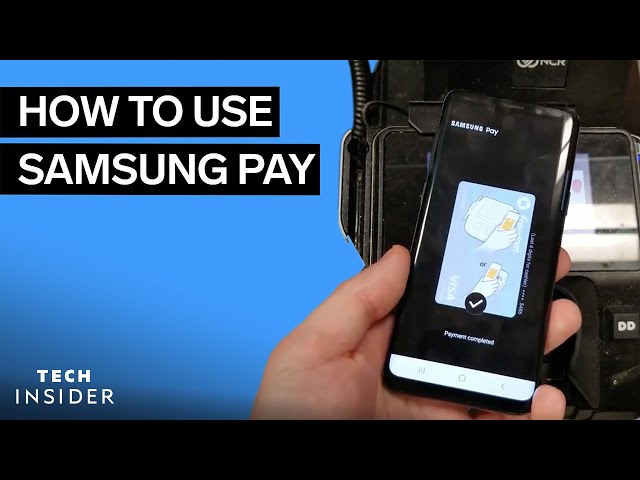 Samsung Pay (or Samsung Wallet) is a mobile payment system that allows users to pay at stores or restaurants using their Samsung smartphone.
Like Apple Pay and Google Pay, Samsung Pay uses NFC technology. Samsung, however, also has Magnetic Secure Transmission (MST) technology or the black stripe you find at the back of ATMs and credit cards. Apple Pay and Google Pay lack this technology.
Here are the pros and cons of Samsung Pay:
| Pros | Cons |
| --- | --- |
| Easy to use | Not widely accepted by merchants |
| Rewards program for users | Not available in all countries |
| Can be used in stores without NFC card readers | Limited to Samsung phone users |
| | Smallest user base among the three pay apps |
Can You Have Both Google Pay & Samsung Pay on Your Phone?
Yes, you can have both Google Pay and Samsung Pay installed on your phone since both run on Android. But you will still be required to choose a default app. Details from both apps will be stored by the device but it would simply be easier to pay using the chosen default app.
If you are using a Samsung phone, then the Samsung Wallet app is already installed. If you want to use Google Pay, then you'll have to download it from the Google Play Store. This means that it would be easier to use the chosen default payment method because you only need to unlock the phone.
How to Use Both Samsung Pay & Google Pay?
Step 1. Go to "Settings".

Step 2. Go to "Connections".

Step 3. Tap "NFC and contactless payments".

Step 4. Select "Contactless payments".

Step 5. Toggle on "Pay with currently open app".
Now if your Samsung Pay is your default app but you open Google Pay, you will be able to use Google Pay without any problem.
Is Apple Pay Better Than Google Pay?
Apple Pay is better than Google Pay when it comes to ease of use. In terms of features, Google Pay has more to offer. The primary difference between the two is that Apple does not track your financial transactions but Google acts like an intermediary, which means it stores the users' card details.
Google tries to act like a real wallet by tracking transactions and keeping order details, much like how you stuff receipts in your physical wallet.
Apple, in contrast, claims to never track users' transactions and only acts as a payment medium rather than an intermediary. Both Apple Pay and Google Pay do not charge consumer fees.
You Can Use Apps Like Apple Pay for Android
Apple Pay is convenient to use but you cannot use it on an Android device. If you want the convenience of App Pay App but use an Android device, then look for other options. Samsung Pay and Google Pay are two of the apps like Apple Pay that can work on Android.
Related Articles
Join 2,000+ readers and learn something new every month!
Get notified about new blog posts, tips, tricks, fullPage.js news etc.
RSS feed