Can You Use A PS4 Controller On A PS5? [How To Do It]
The PS4 controller, also known as Dualshock 4, is the wireless game controller for PS4.
On the surface, it seems as though gamers cannot use a DualSense with a PS5 console, considering that the PS5 is configured to work with a PS5 controller - the Dualsense controller.
If you are a PlayStation fan I'm sure you would like answers to these questions: can you use a PS4 controller on a PS5? Does a PS4 charger work on a PS5 controller? Then this article is for you.
Can You Use A PS4 Controller On A PS5?
Yes, you can use a PS4 controller on a PS5. However, you'll only be able to play PS4 games on the PS5 as we'll explain here. The Dualshock 4 controller is incompatible with the PS5 games as pointed out by Sony in their blog.
But, on the flip side, you can actually use the PS5 controller to play on the PS4 console.
How Do You Use A PS4 Controller On PS5?
To use your PS4 controller on the PS5, connect your Dualshock 4 controller to the PS5 using the micro-USB charging cable. Then hold the Playstation button on your controller. You'll know when the controller is synced with the PS5 when the controller lights flash.
Related article: How to use the PS4 Web Browser 2022
Step 1: Connect Your PS4 Controller to the PS5
Use the charging cable to connect your PS4 controller to the PS5.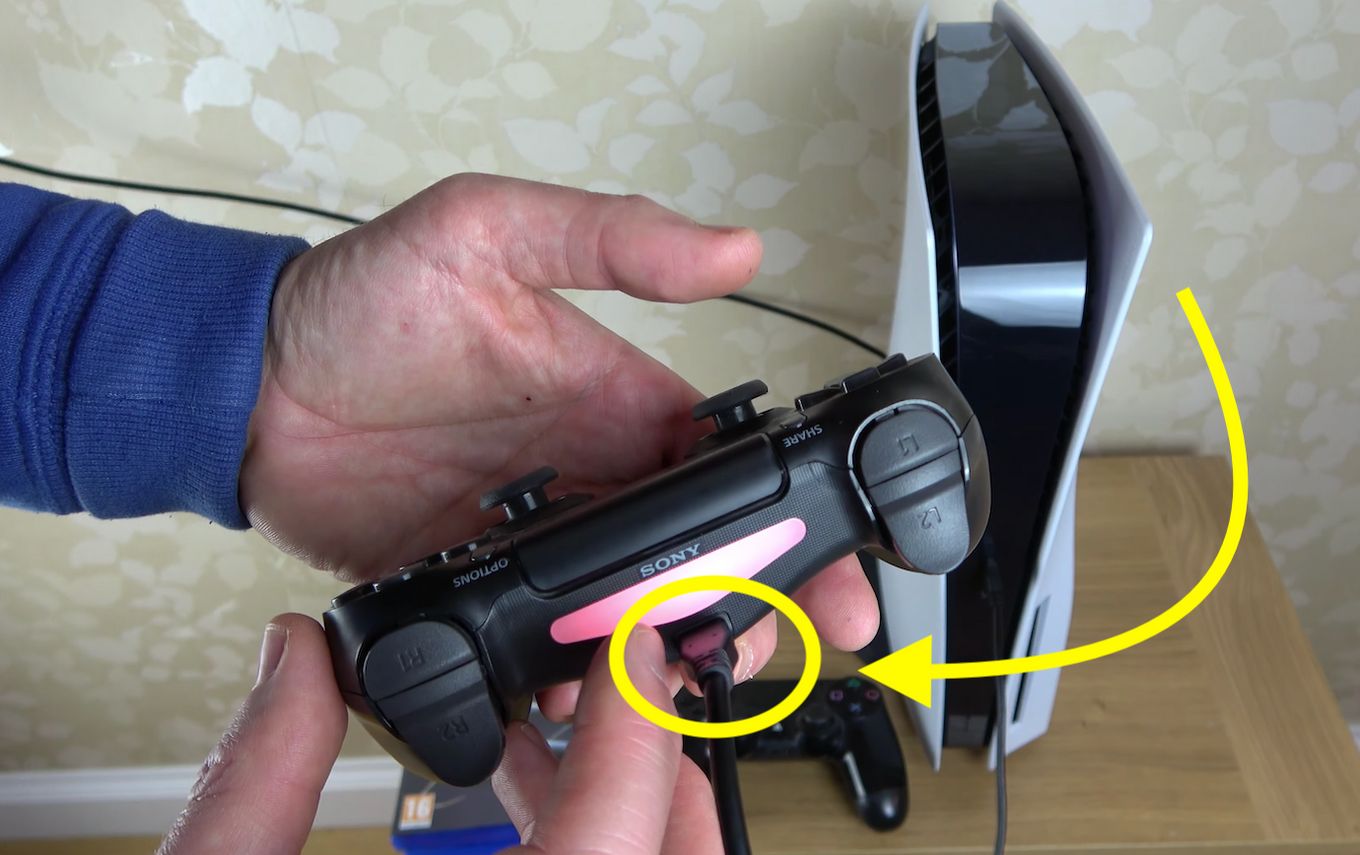 Step 2: Hold the "Playstation" Button
For a couple of seconds, hold the "Playstation" button that is in between your gamepad joysticks:
Step 3: PS4 Controller Lights Will Turn On
The backlight will turn on once the synching is complete, so you'll know when your PS4 controller has connected successfully to the PS5: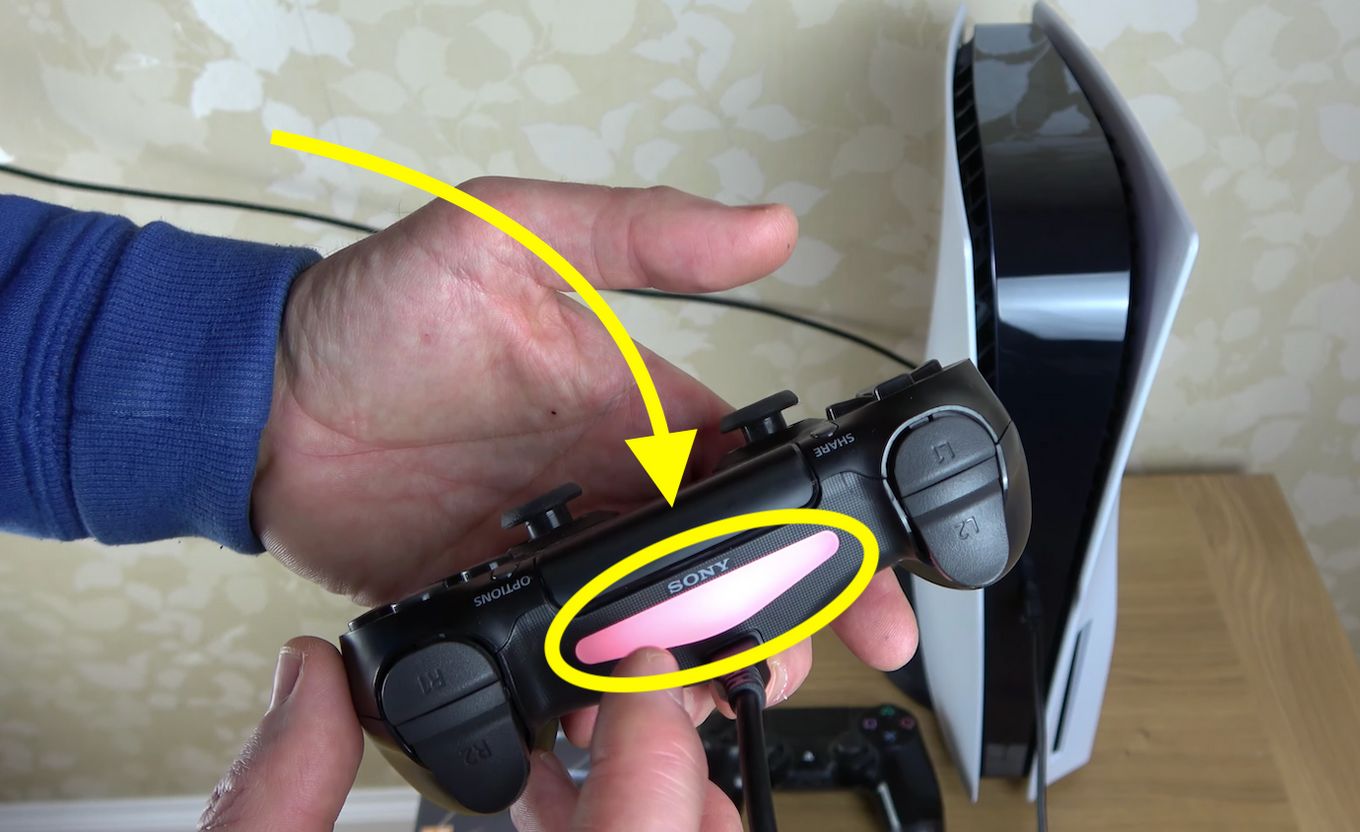 Step 4: Login Into PS5 Using PS4 Controller
Now log in just log in with your user account and you are ready to go: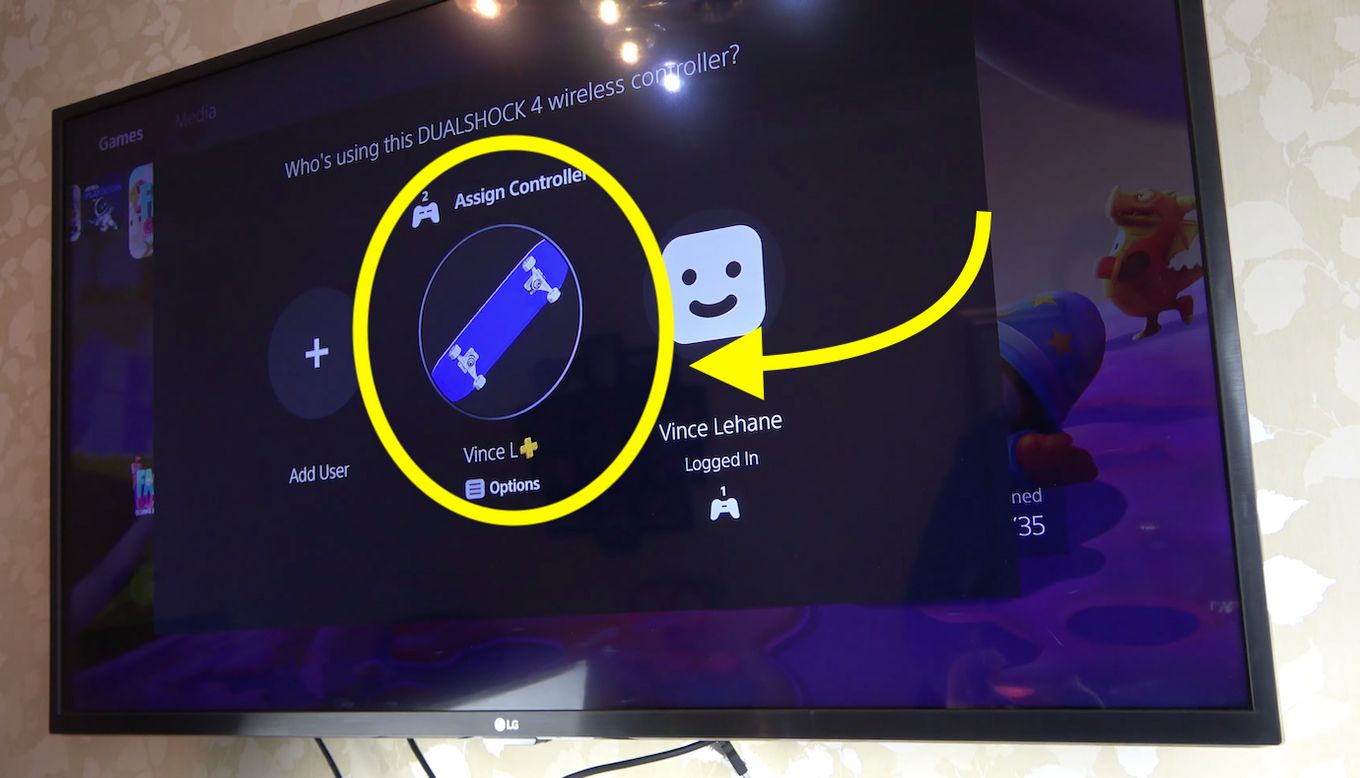 Can You Use PS4 Controller on PS5 Games?
You can not use PS4 Controller to play PS5 games. An error will appear on the screen saying that PS5 games can't be played using the DUALSHOCK 4. However, you can play PS4 games on PS5 by using the PS4 controller (Dualshock 4).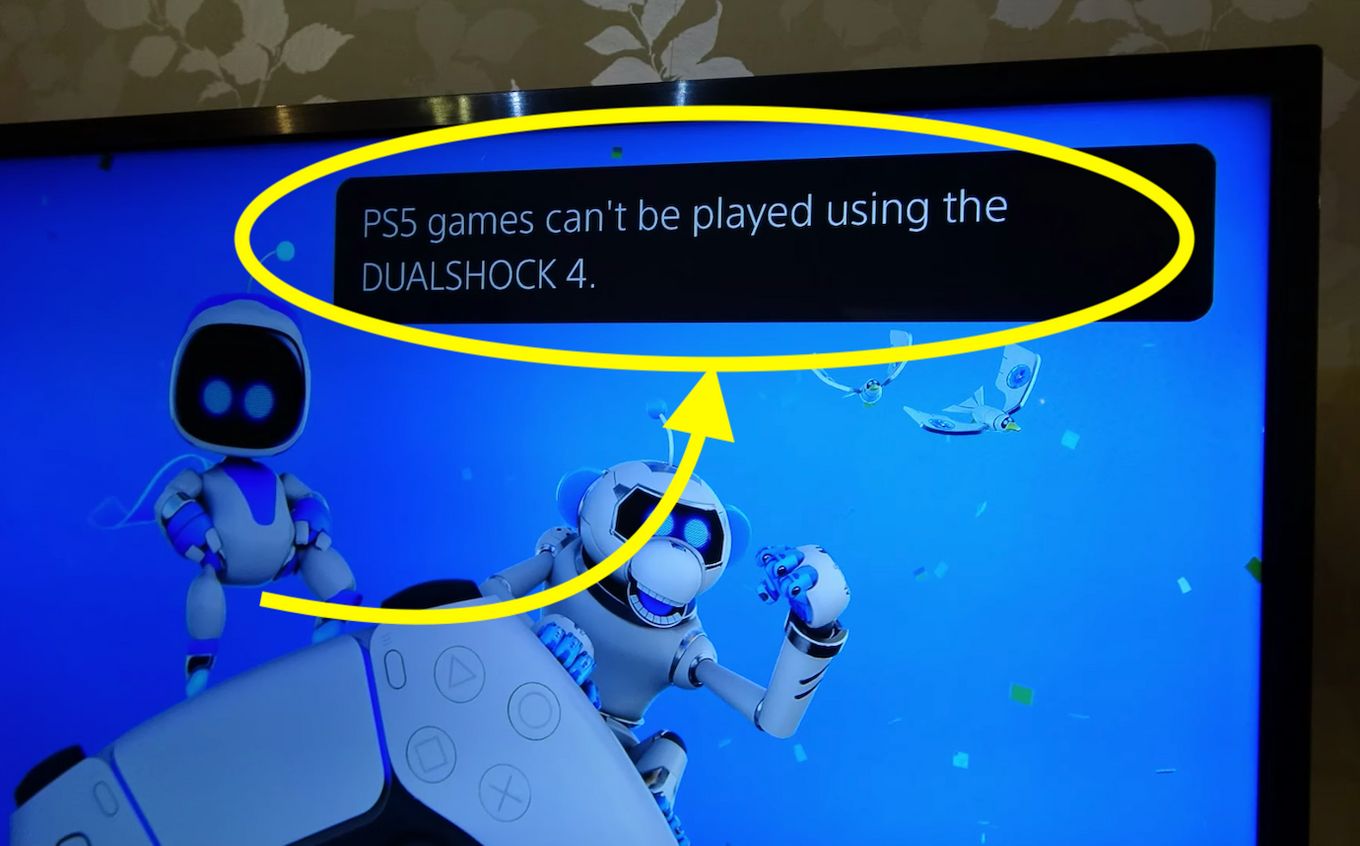 Notice that PS5 is backward compatible with PS4 games so you won't have any problems using your PS4 controller to play PS4 games on your PS5.
The reasons why you can not use a PS4 controller to play PS5 games are because PS5 games take advantage of PS5 controller features to improve the playability of most games.
Compatible PS4 Devices That Works on PS5
Dualshock 4 is not the only PS4 device that is compatible with PS5, here's a list of PS4 devices that you can use on your PS5:
Special accessories such as wheels, joystick, sticks, etc.
PS4 camera through a free adapter.
Official and third-party Headshets
Does a PS4 Charger Work On A PS5 Controller?
No, you cannot make a PS4 charger work on a PS5 controller. The PS5 controller uses a USB-C port while the PS4 controller uses micro-USB. However, you can use a cable to charge your PS5 controller or make use of the PS5 DS charger station.
Did you know you can use your PS5 controller on your PS4? Check it out!
Connecting PS4 Controller to the PS5 Console
If you just purchased a PS5 you'll be glad to know you don't have to through away your PS4 controllers.
You can still use them for PS4 games, which is great!
As you've seen during the article, connecting the Dualshock 4 with your PS5 is super easy.
It's a pity the PS5 charger is not compatible with the PS4 controllers though.
Related Articles
Join 2,000+ readers and learn something new every month!
Get notified about new blog posts, tips, tricks, fullPage.js news etc.
RSS feed