23 Best PS5 Zombie Games in 2022 [Be prepared!]
Zombie games are becoming a prevalent genre of PS5 games, thanks to the exceptional performance the console delivers, alongside the associated high refresh rates that make the various available games feel smoother.
However, despite the significant upgrades incorporated in PS5, there is still a problem of choice. As a gamer, it is typical to be unsure of the best PS5 zombie games to play in 2022.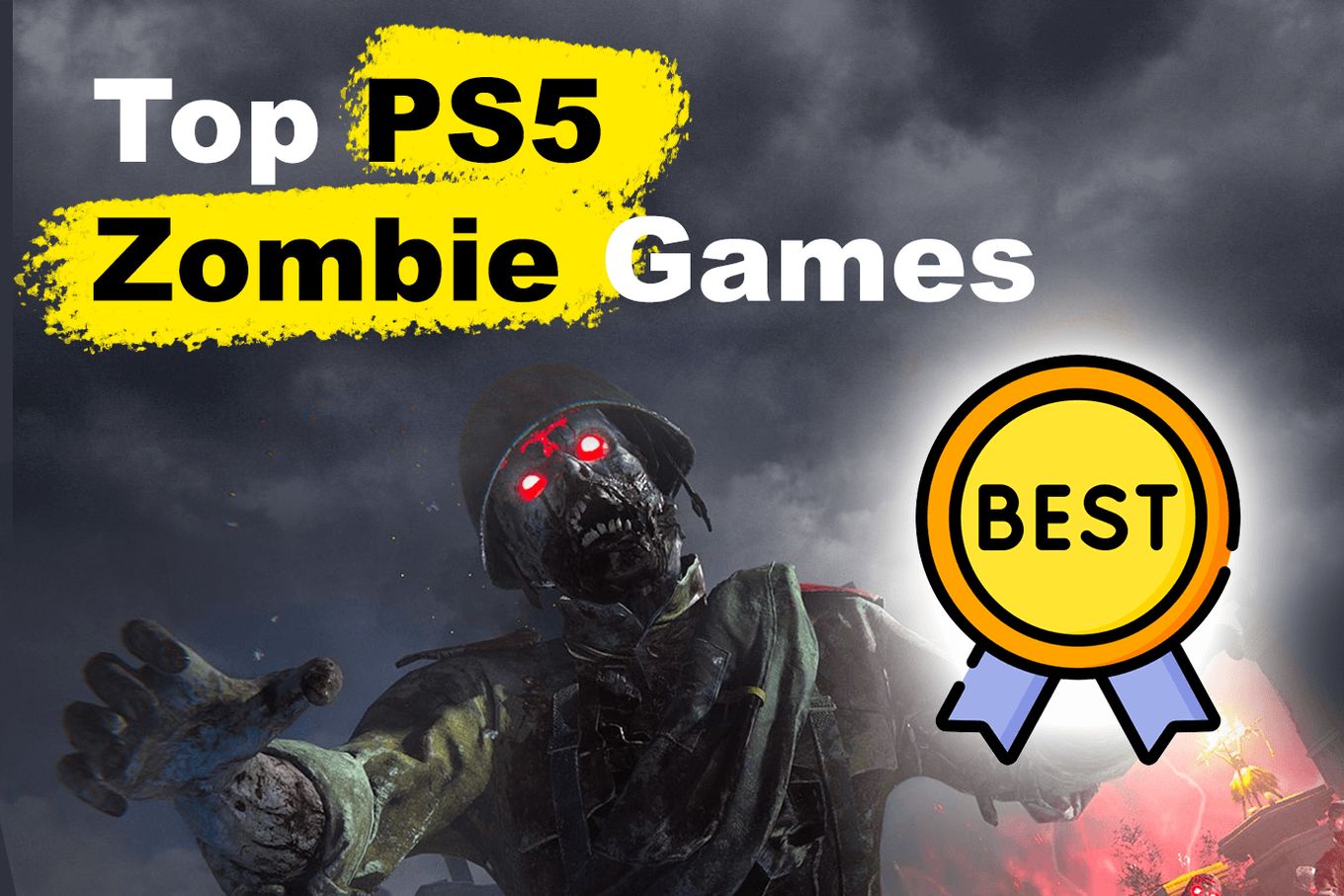 But you do not have to worry; this article comprehensively reviews the best zombie games for PS5 that you should consider for the best and most exciting horror-themed gaming experience.
Best 23 Zombie Games PS5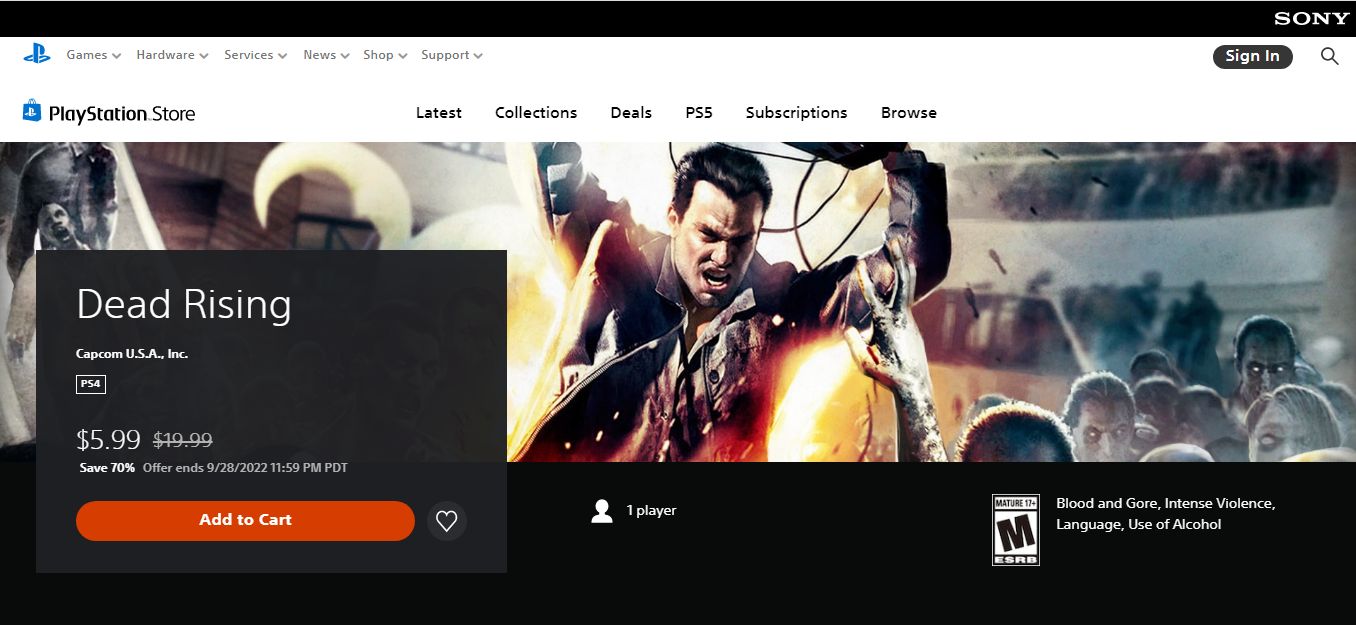 Price: $19.99
Audience: Mature 17+
The first PS5 zombie game on our list is Dead Rising. Dead Rising is set in a zombie-plagued shopping mall. The protagonist in the game, Frank West, must find a way to stay alive by fighting with different weapons and relying on his wits.
Frank will come across many other survivors along the route in this game. Some survivors want his assistance, while others want to kill everything alive.
In addition, there are comic reliefs in the game, including the protagonist, Frank, dancing in front of the mirror and using ridiculous weaponry, including a laser sword or a gigantic fish.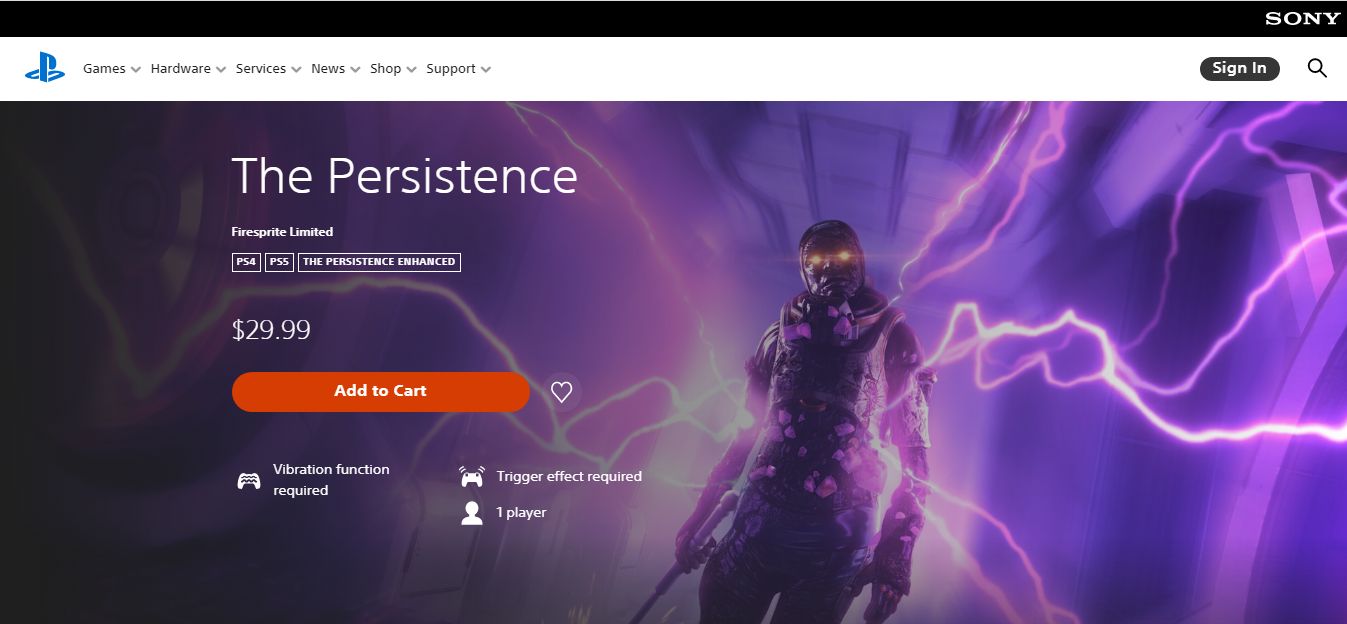 Price: $29.99
Audience: Mature 17+
The Persistence lets gamers assume the role of a cloned female security officer, Zimri Elder. Elder fights to save a doomed deep-space colony starship infiltrated by murderous clone-printed mutations of the former crew. Elder's task is to fix the spacecraft and return it to the Earth alive despite the hindrances of roguelike creatures.
As the character repeatedly heads deeper into the decks of "The Persistence" on each run to repair the station ship and prevent it from being torn apart in the black hole, she gathers resources, upgrading her abilities to unlock an arsenal of weaponry.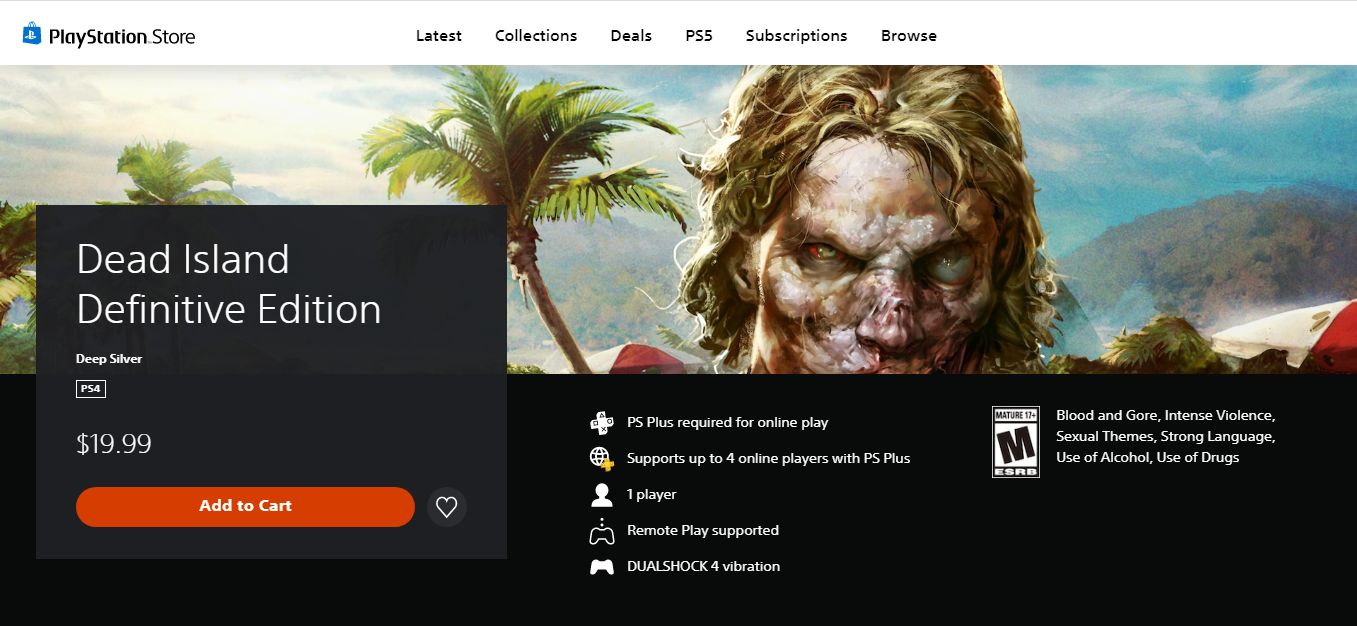 Price: $19.99
Audience: Mature 17+
Dead Island is a stylish and vibrant first-person action role-playing game set on the Pacific Island of Banoi. The character is to battle a deadly virus spreading across the island, turning its inhabitants into ravenous zombies. However, only the character and three other survivors resist the pathogen.
The persona completes quests that entail collecting things and scouting locations before it can contact some other survivors after successfully fighting its way to the hotel. Slaying countless foes in bloody detail, the character evolves to become the ultimate zombie slayer.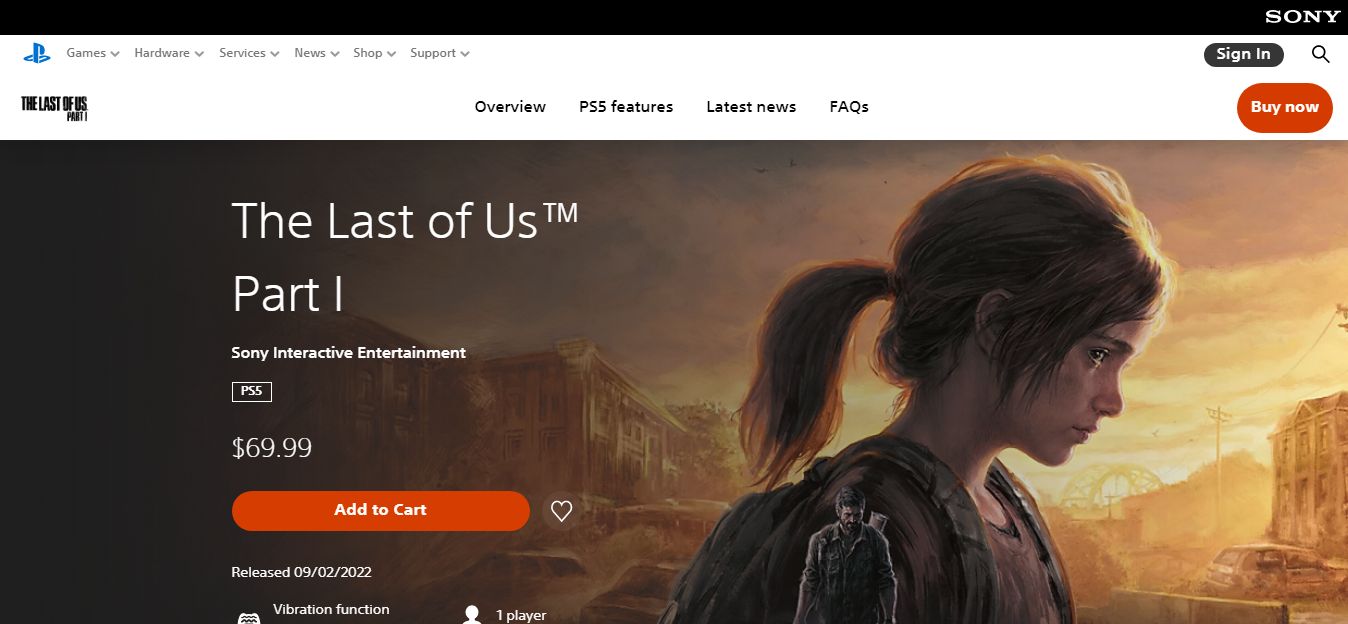 Price: $69.99
Audience: Mature 17+
This game is set in a devastated civilization where infected and rampant survivors roam. An exhausted protagonist, Joel, is hired to smuggle a 14-year-old Ellie out of a military quarantine zone. However, what started as a small job soon escalated into a savage cross-country journey.
This PS5 zombie game of 2022 is completely rebuilt and enhanced with more realistic lighting and atmosphere, creative reimaging of familiar spaces, and more complex environments.
Additionally, there has been improvement in this zombie game PS5 weapons, with Joel's revolver and Ellie's bow delivering dynamic DualSense wireless controller trigger-resistance.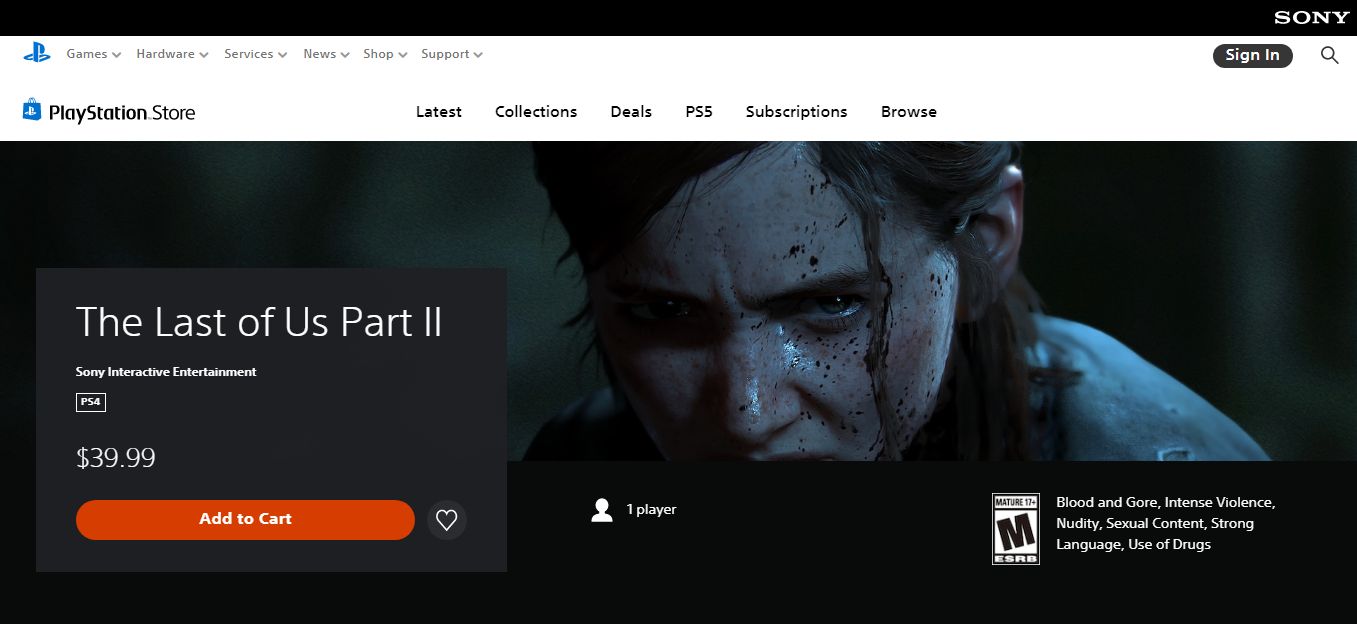 Price: $39.99
Audience: Mature 17+
This is an absolute masterpiece and a must-have for every PS5 owner. This zombie PS5 game console is a brilliant blend of an excellent Hollywood movie with fun and seamless gameplay. The phenomenal writing is also emotional while spurring creativity and improvisation.
In the second phase of this PS5 zombie game, Ellie and Joel finally settle in Jackson, Wyoming, after five years of a dangerous journey across the post-pandemic United States, amongst a thriving community of survivors, enjoying peace and tranquility in their new home.
However, Ellie embarks on a relentless journey of revenge when a violent event disrupts that peace.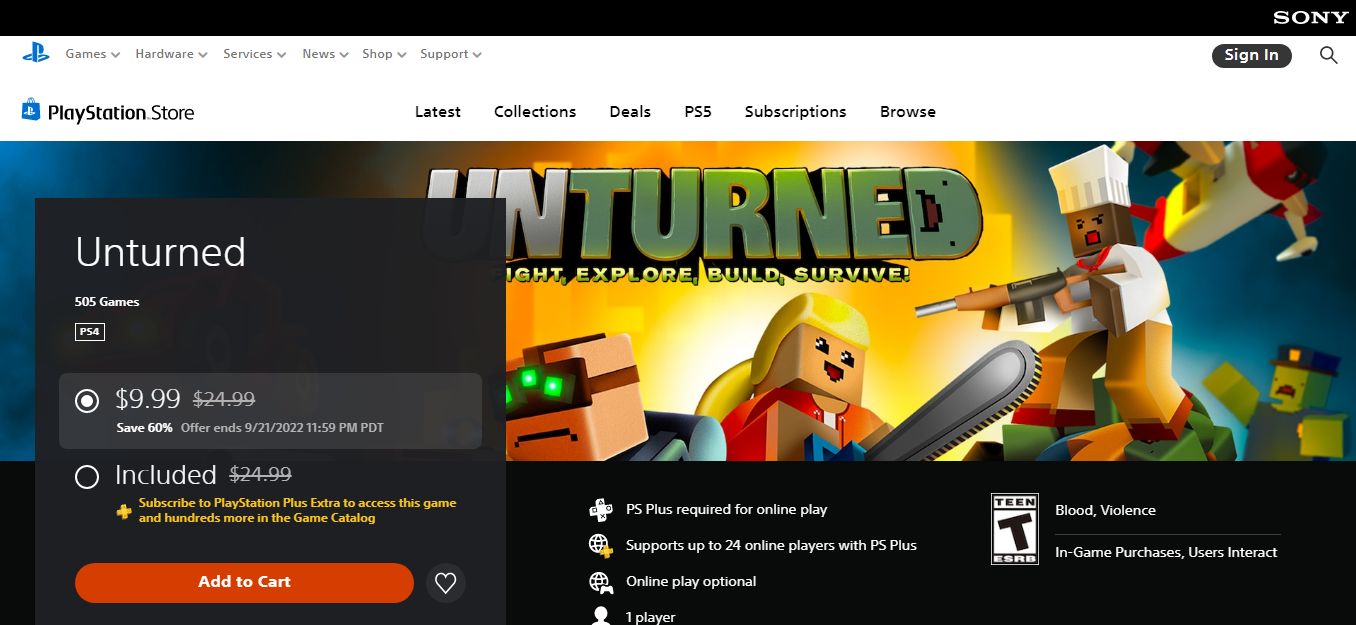 Price: $9.99
Audience: Age 10+
Unturned is an open-world survival sandbox. This zombie game PS5 features zombie-infested ruins of modern-day society wherein players assume the role of a survivor and forge alliances with friends to remain among the living. As a player, you must gather weapons and supplies to survive against the zombies.
You will also gain experience points as they progress through the game, usable for upgrades. While avoiding zombies, you can scavenge for clothes, weapons, food, and supplies, creating defense and a stronghold.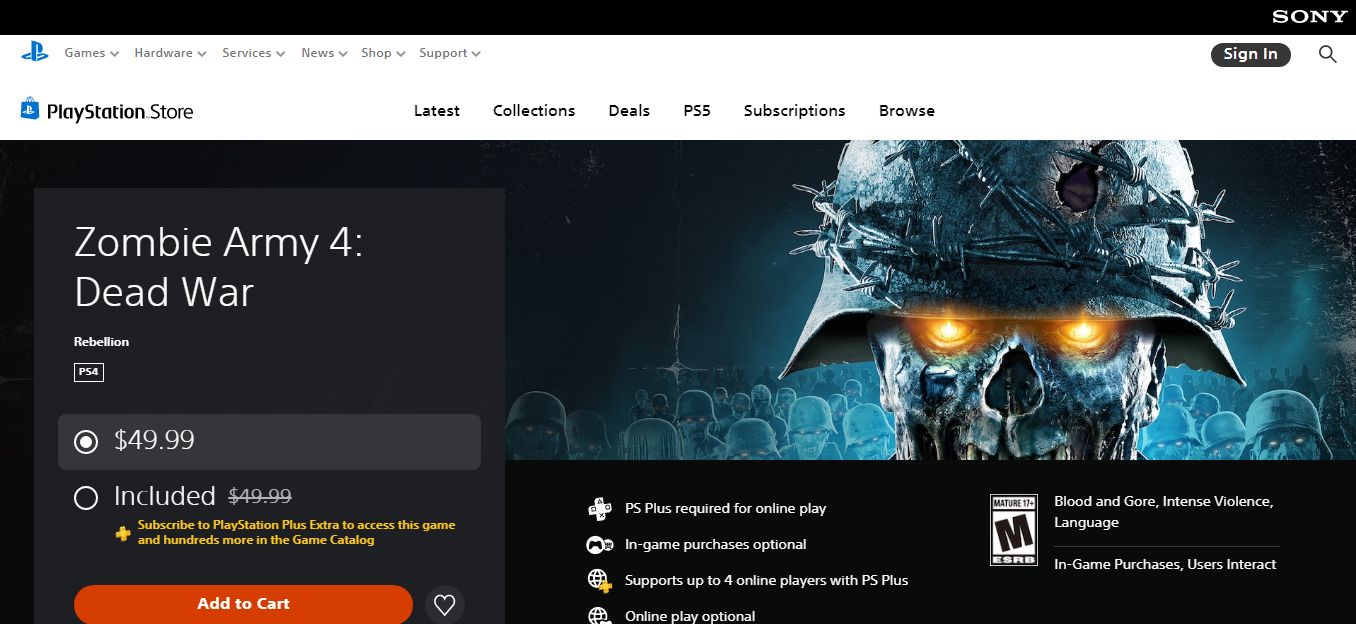 Price: $49.99
Audience: Age 13+
Zombie Army 4 features a polished appearance that isn't only attention-grabbing but also enhances the gaming experience. With the upgraded lighting system, the formerly dull appearance of the characters has been completely eradicated.
The Fire Demons have also seen improvements as they are no longer the lumbering creatures that spew fireballs while traveling slowly. Instead, they have now developed to be Heavy Flamer Zombies, who can move more efficiently and carry Flamethrowers.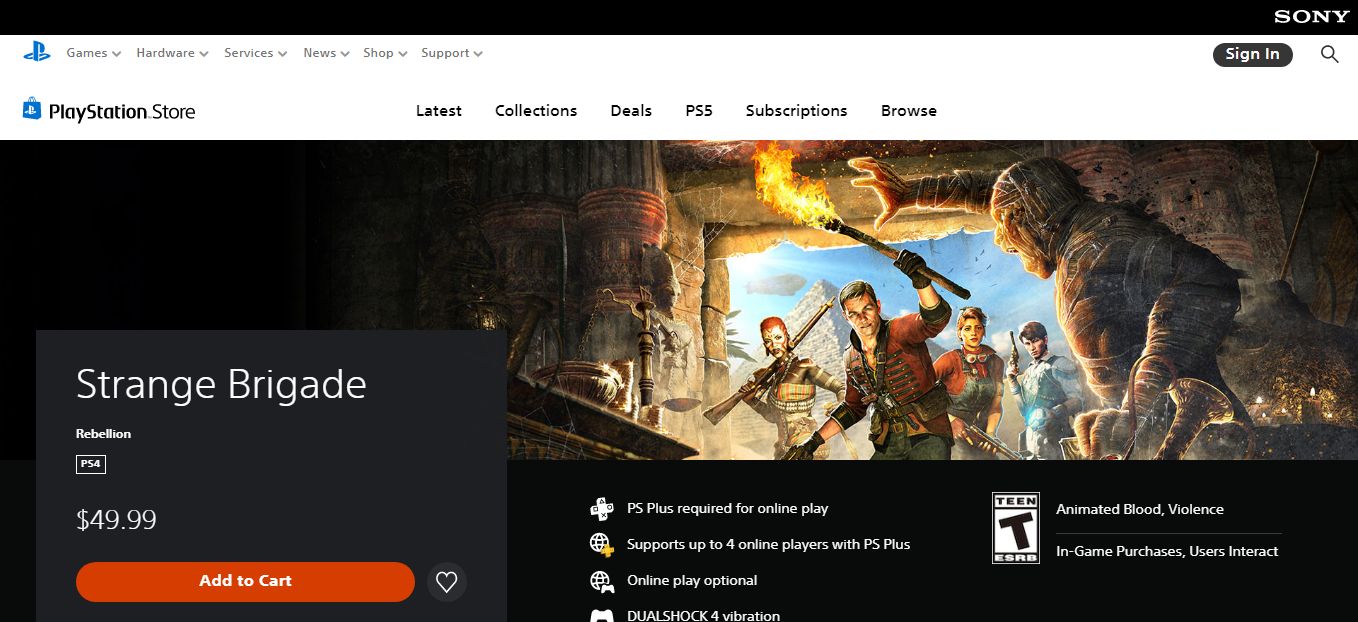 Price: $49.99
Audience: Matured 17+
Strange Brigade is the eighth zombie game on our list of the best PS5 zombie games 2022. In this game, you can decide to explore the labyrinthine crypt towns on your own, or you can explore with three other players in cooperative play.
There are no computer-controlled companions to help or obstruct you, so you have time to appreciate the endless views and exquisite theming of the various stages in the game.
While playing, you will encounter different enemies that change between zombies, mummies, and skeleton pirates. These enemies will drop souls that, when gathered, will slowly charge a lethal amulet power.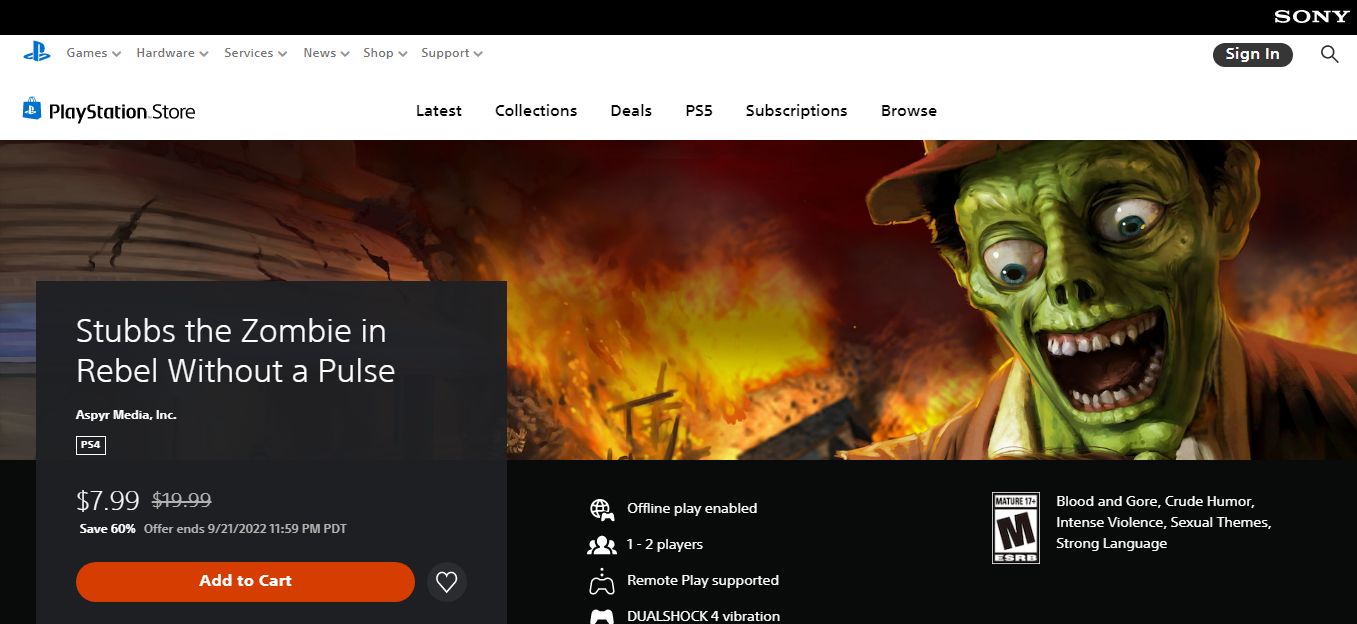 Price: $7.99
Audience: Matured 17+
Stubbs features a puzzling and challenging beginning, especially if you are a new player. The only information you can access at the beginning of the game is that you are undead in a town named Punchbowl, which has a cutting-edge new power source.
Stubbs The Zombie offers a mix of bitter and sweet feelings. The game gives the impression that it is overly linear with its concept and advancement. However, there is still enough content to engage players with its setting and unique comedy.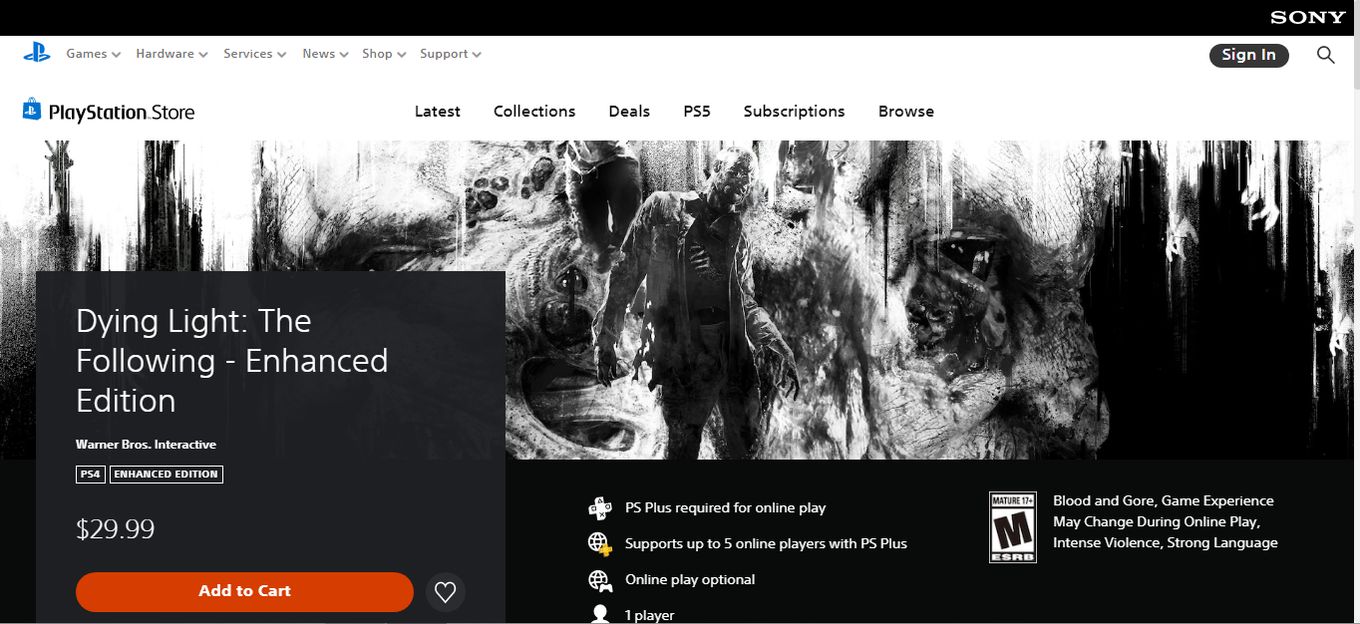 Price: $29.99
Audience: Matured 17+
Players take the role of Kyle Crane in this PS5 zombie game. Kyle Crane must execute a prominent local politician in the city of Harran.
The story is captivating, and the game developers did a great job keeping players interested. Even though the new features are unnecessary, considering how well some of the game's mechanism already works, the new features are still very much appreciated.
The game mainly involves you sneaking through a city with infected people who are now living dead.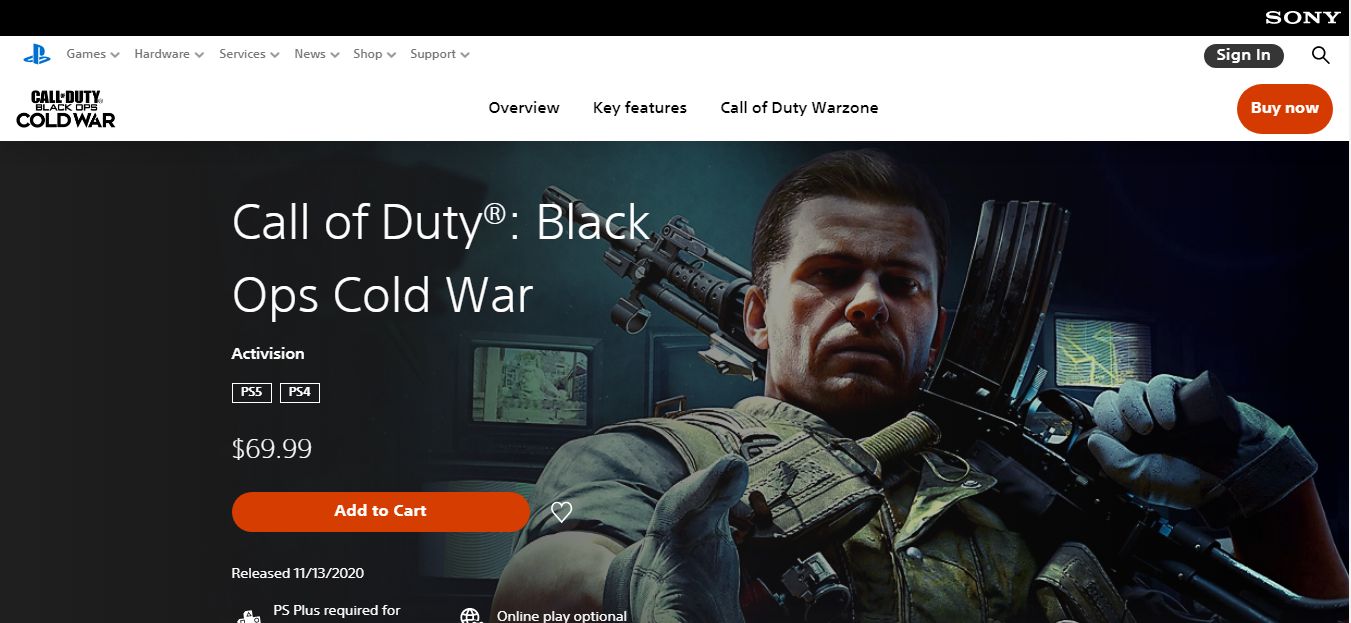 Price: $69.99
Audience: Matured 18+
Call of Duty has since gained popularity since its release on November 13th, 2020. It. The game is structured between Call of Duty: Black Ops (2010) and Black Ops II sequentially, during the early 1980s of the Cold War. The game centers around Perseus, an alleged Soviet spy.
Perseus's goal was to subvert the United States and shift the power balance towards the Soviet Union.
The players are represented by Bell, a soldier recruited by CIA officer Russell Adler into a multinational task force to hunt Perseus down. This campaign brings major Black Ops characters like Frank Woods, Alex Mason, and Jason Hudson back to action.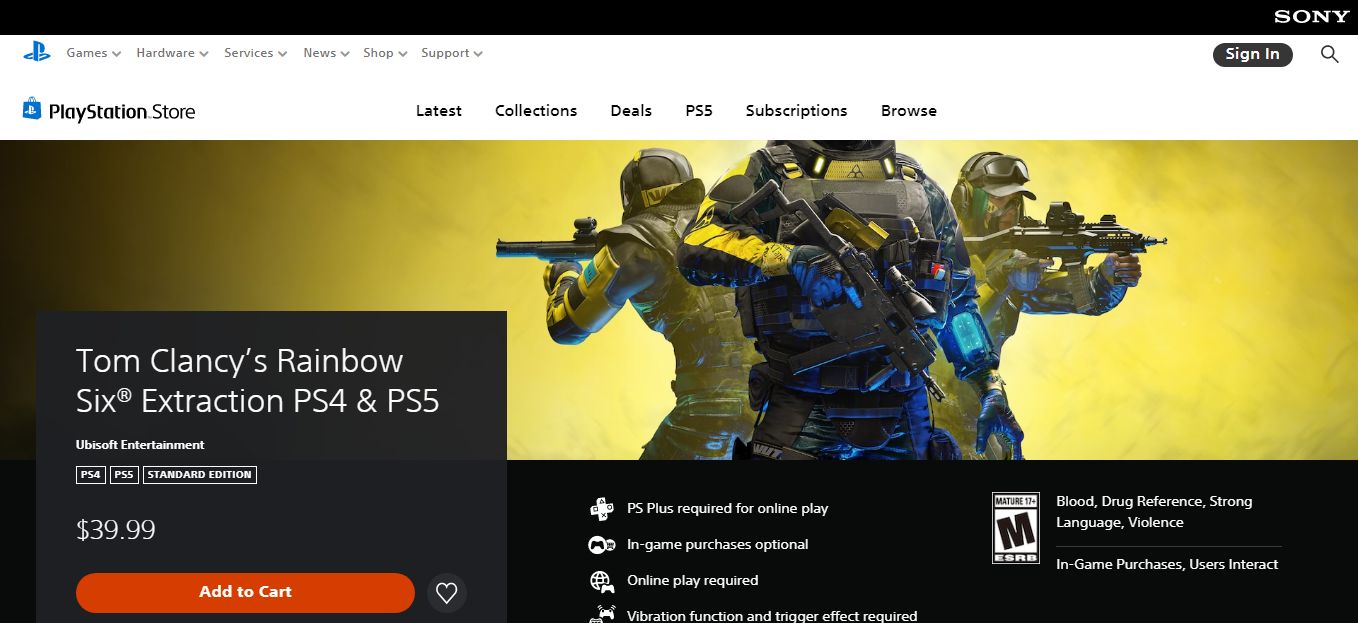 Price: $39.99
Audience: Age 11+
Besides being a first-person shooter, it also has a fast-paced horror game with many jump scares. Tom Clancy's Rainbow Six Extraction is geared for online play, focusing on the pursuit of terrifying monsters within confined areas.
The game, released on January 2022 by Ubisoft and Ubisoft Montreal, is a brilliant modification of its new material, with a massacre of sinister antagonists, such as grunts, spikers, bloaters, and more.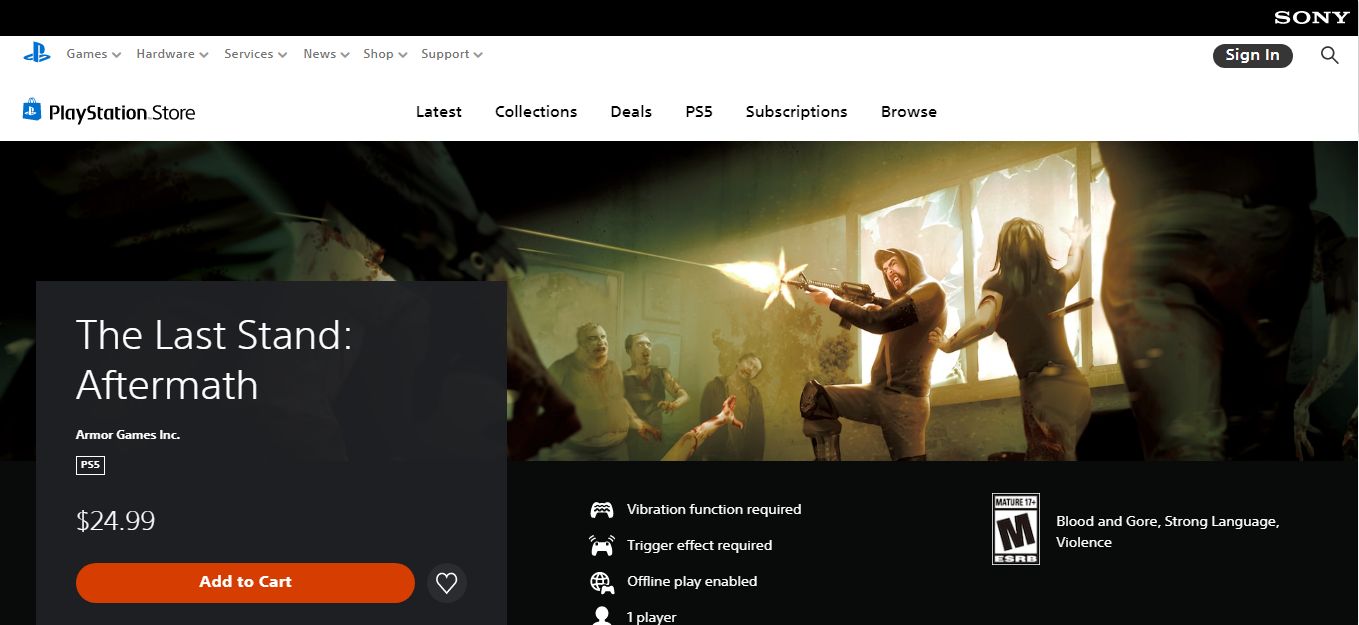 Price: $24.99
Audience: Matured 17+
Although the Last Stand Aftermath is not a survival game in the traditional sense, death is not the end of the story. Players must stay on their toes since many zombies roam the street hoping to get at them. Since you are no superman, you also have a high chance of being infected by the deadly virus.
You will eventually die as a player, whether from the hostile undead or the virus rampaging through your body. One interesting thing is that you can pick yourself up again after this happens as a new survivor. This time, with perks and upgrades, earned based on your progress from the last.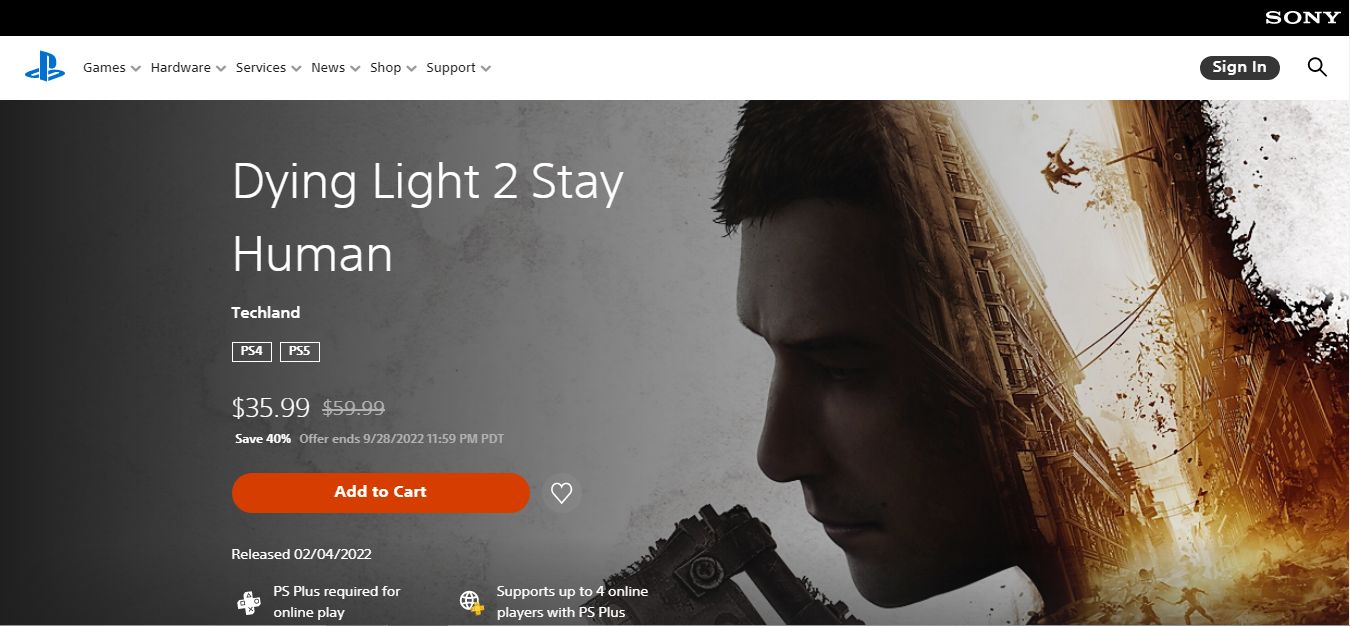 Price: $35.99
Audience: Age 15+
The Dying Light 2 is an upgrade of the original Dying Light, with a mix of first-person parkour with melee and ranged combat.
The upgrade also has many additional in-game features, including new mechanics. Players also have the opportunity to unlock some of the best skills to stay ahead in combat and parkour.
Do you also have a Switch console? Then you don't want to miss the top zombie games for the Switch!
As players attempt to endure a hostile, post-apocalyptic world, survival meets action adventure. In addition to fighting the virus that has turned a vast majority of the human population into monsters, there are rival factions across the city.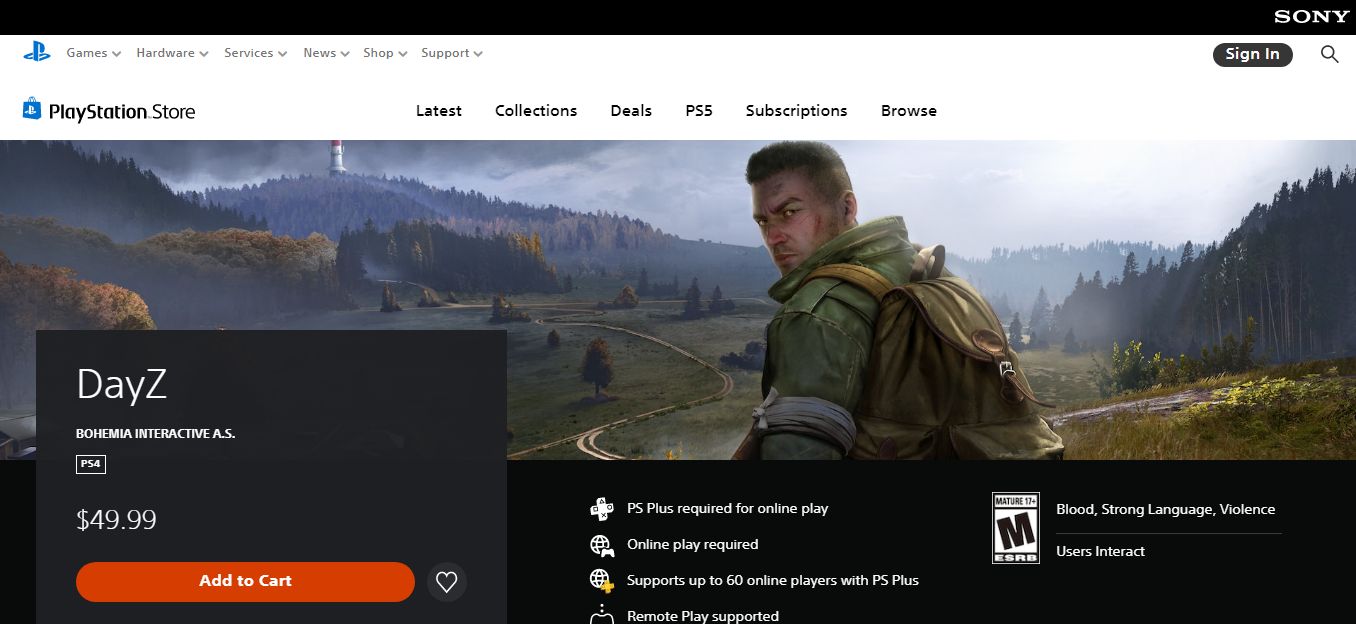 Price: $49.99
Audience: Age 12+
Day Z is a PS5 Zombie game with only one rule, stay alive no matter what. The game is a hardcore open-world survival shooter game with myriad threats lurking around every corner.
The game begins in an environment full of zombies, with the players looting the buildings and the woods to find resources to live. Players also face the constant threat of being killed by non-infected players.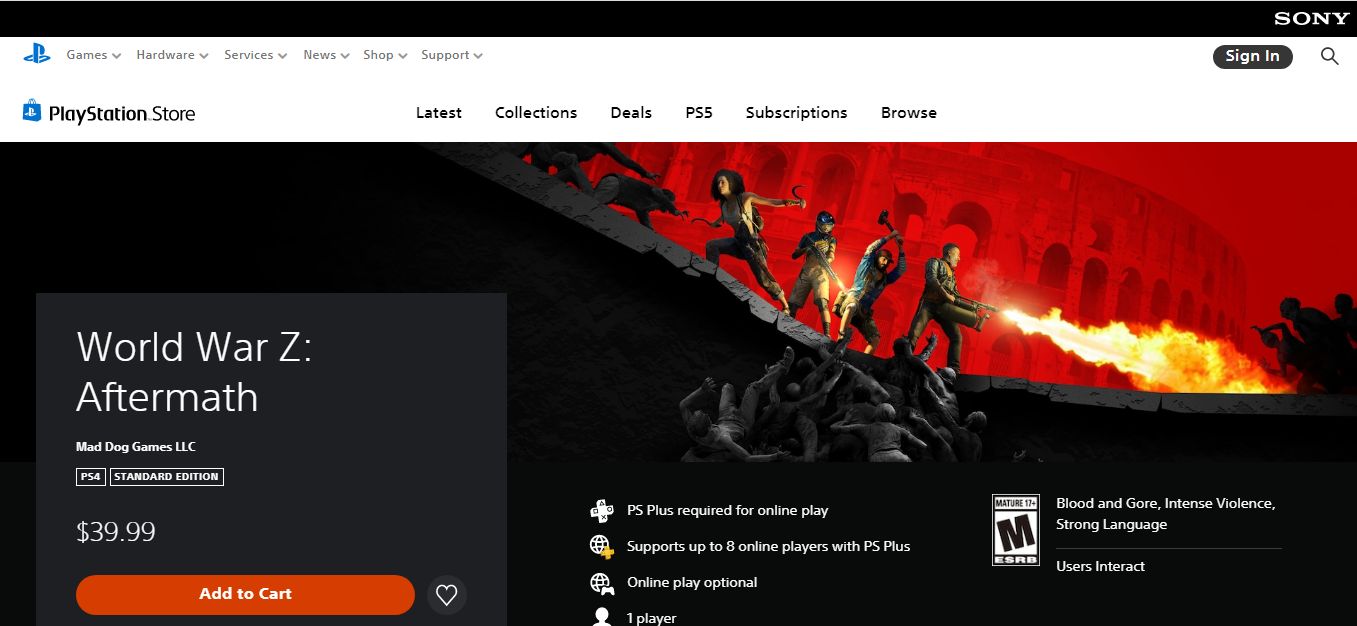 Price: $39.99
Audience: Age 16+
This PS5 zombie game is a first-person shooter game played cooperatively by four players. The goal is to achieve targets while defending yourself against waves of zombies.
Players must work together throughout the game, as players who try to be heroes and play alone will likely not go far. Compared to other games, World War Z makes subtle adjustments to how shooting and movement are handled to ensure its compatibility with the new viewpoint.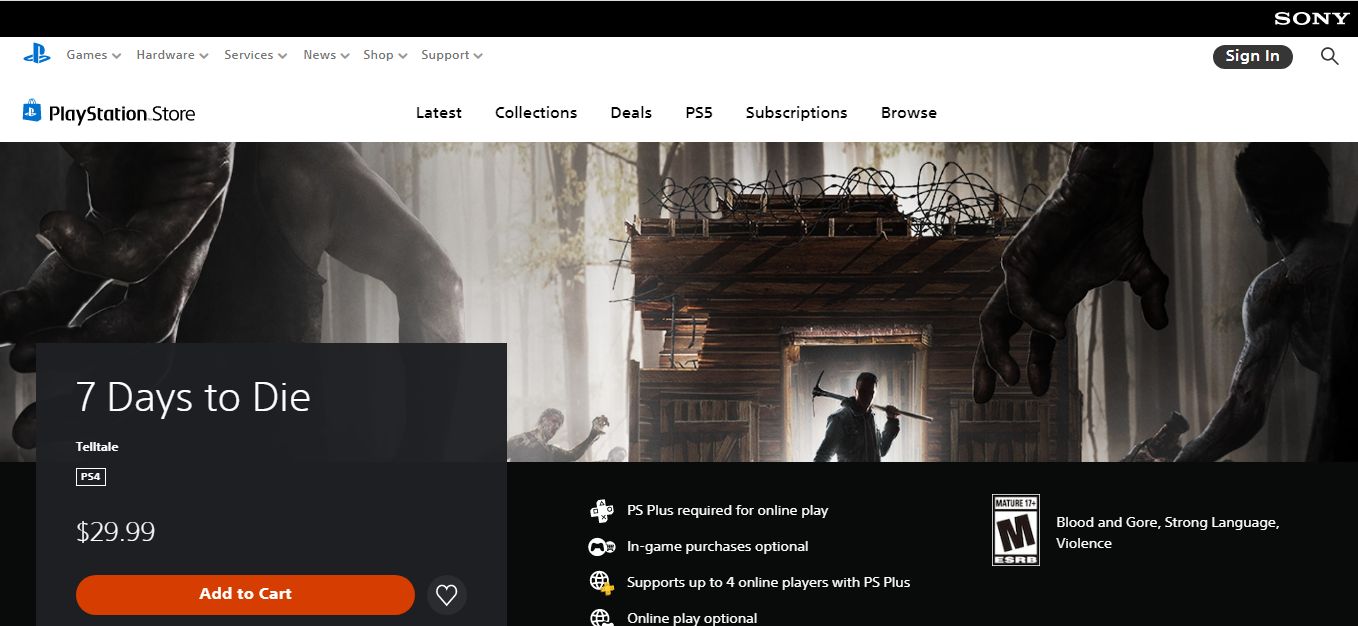 Price: $29.99
Audience: Age 14+
This is an open-world game with a unique combination of first-person shooter, survivor horror, tower defense, and role-playing games.
The game is set in a brutally unforgiving post-apocalyptic world ruled by the undead. There is combat, crafting, looting, mining, exploration, and character growth in a new way to the survival game genre.
With other players and zombies surrounding you, the game's purpose is to see how long you can last in this post-apocalyptic environment.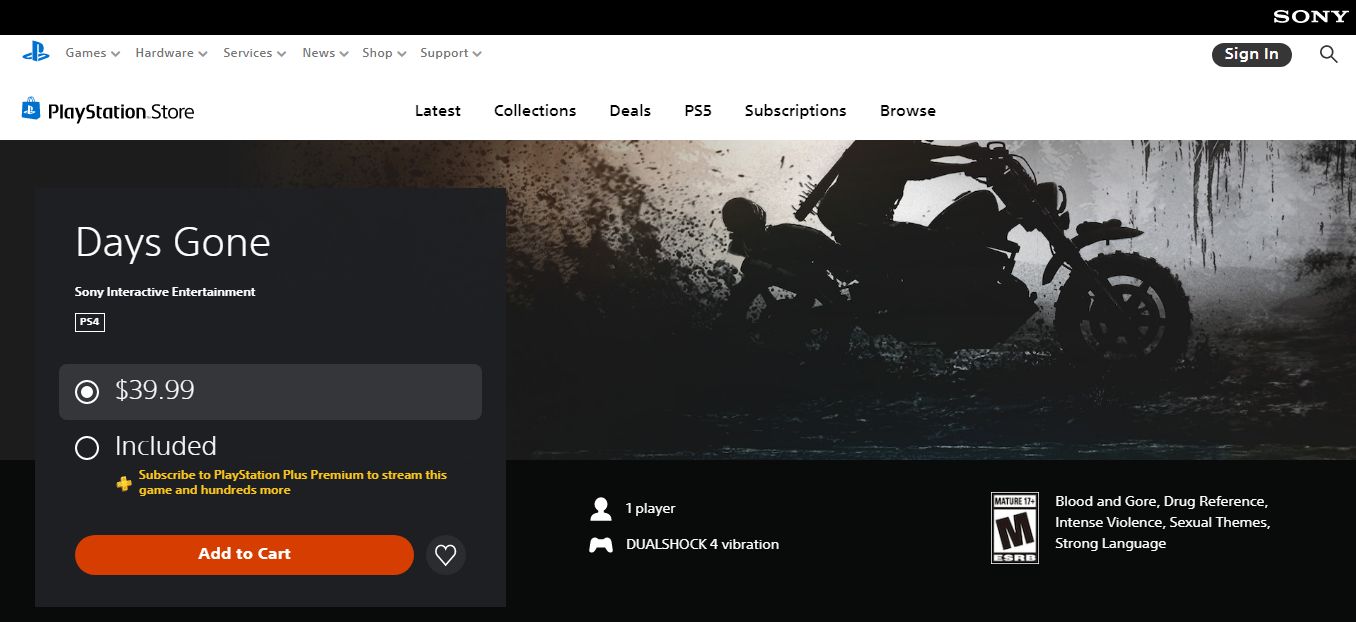 Price: $39.99
Audience: Matured 17+
Days Gone is set in a harsh wilderness two years after a devastating global pandemic. Players play the Deacon St. John character, a drifter and bounty hunter who rides the broken road, trying to fight for survival while searching for a reason to live.
Unlike other games, Days Gone is an open-world action-adventure game that offers a significantly softer, somber, and more thoughtful concept of finding optimism in a post-apocalyptic setting.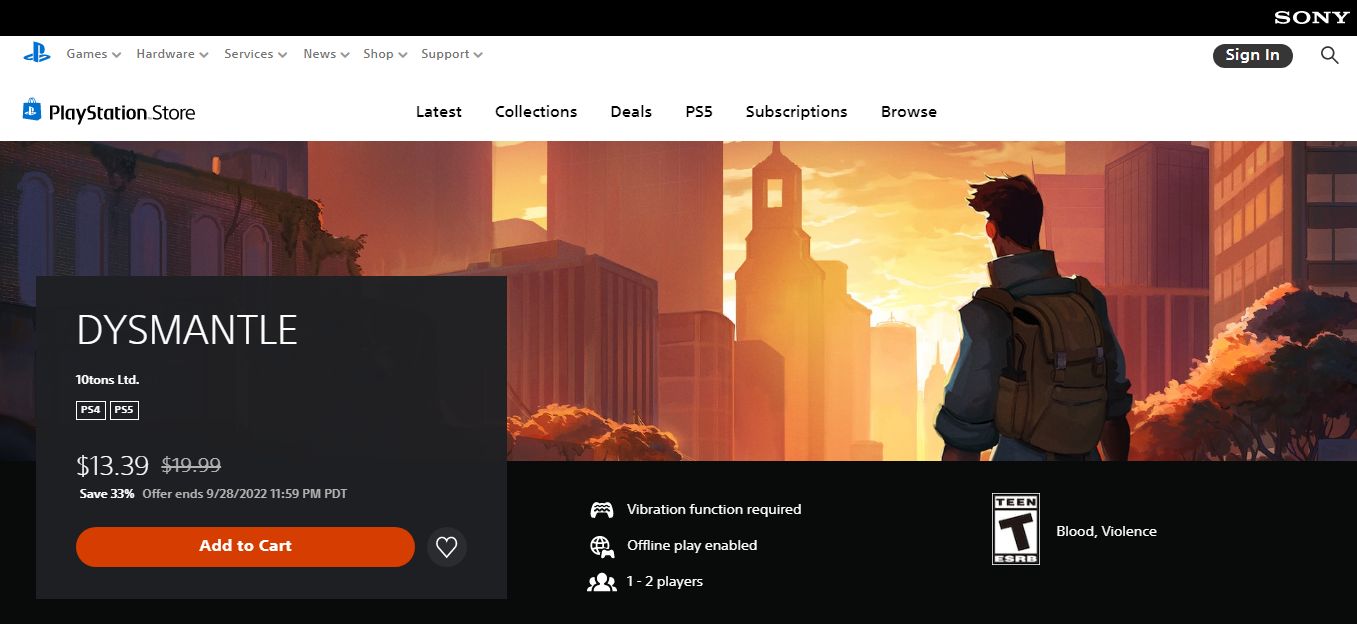 Price: $19.99
Audience: Mature 17+
Dysmantle is another top-tier horrific PS5 zombie game to try in 2022, thanks to its brilliant art design and other associated uniqueness. As a player, you start with a crowbar initially but soon discover they can obtain weapons by hacking away at various objects.
For example, you can cut down the vines on a car to collect the leaves, destroy the fence to get wood and smack a filing cabinet to get the scrap metal. You can then craft better equipment with the various resources garnered to destroy objects they previously couldn't destroy.
You can also use these weapons to build a tolerance to the point where you can conquer anything on the map.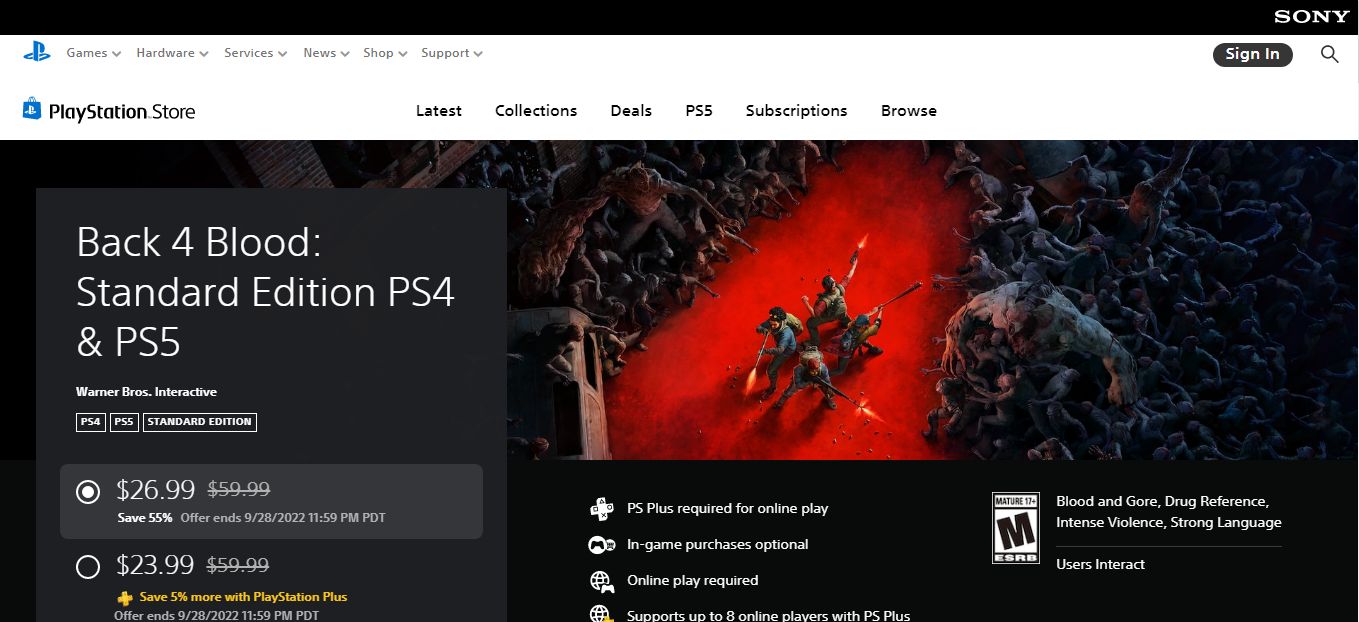 Price: $59.99
Audience: Age 10+
In Back 4 Wood PS5 zombie game, players are at the center of a war against the Ridden.
The Ridden is a host of deadly parasites that have become terrifying creatures. These scary creatures are determined to devour what remains of civilization. It is up to you and your friends to save the world by taking the fight to the enemy, eradicating the Ridden.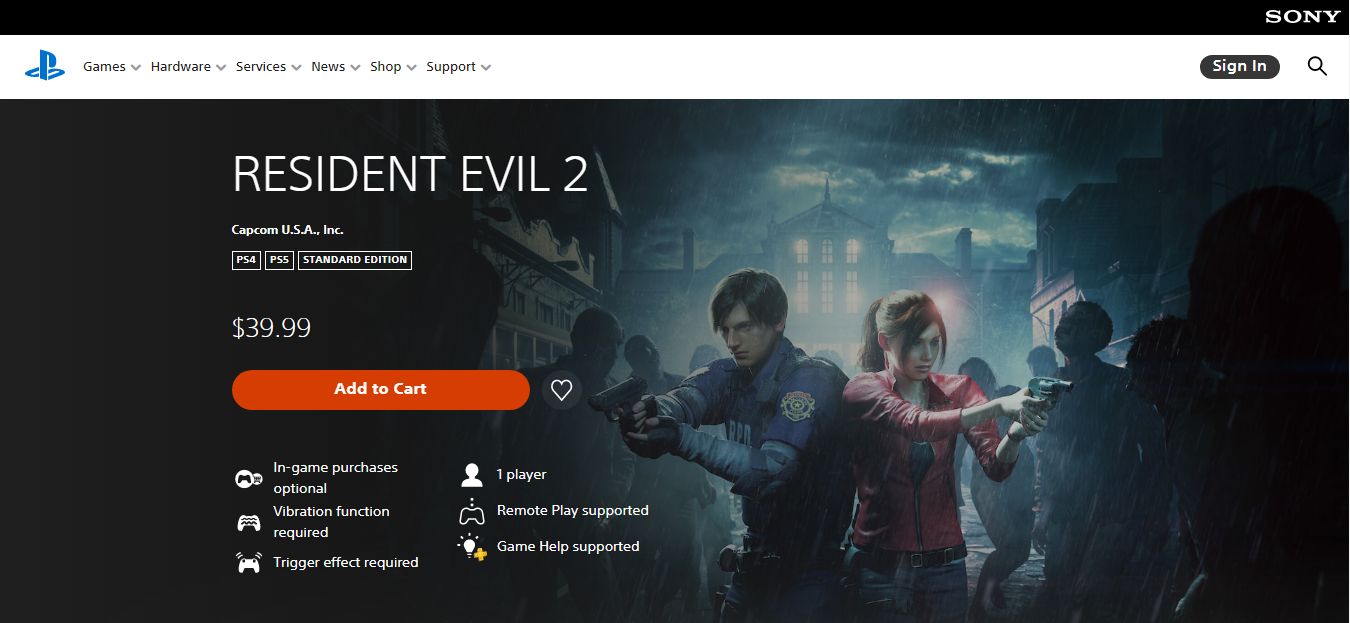 Price: $39.99
Audience: Matured 18+
Resident Evil 2 is arguably the best game in Capcom's long-running survival horror series.
The game is set in Racoon City police department, a brilliant set-piece location housed within a scary old art gallery, featuring magnificent horrible monsters, including the tongue-lashing Lickers, the repulsive mutated William Birkin, and the unassailable Mr. X.
With a zombie outbreak in Racoon City, two characters, Cop Leon and Student Claire, find themselves trapped in an abandoned police station. They try to discover what has happened while fighting off the greedy and persistent undead.
As they fight the reams of mutated scientists, it is apparent that the primary cause of the trouble is a very naughty pharmaceutical megacorp.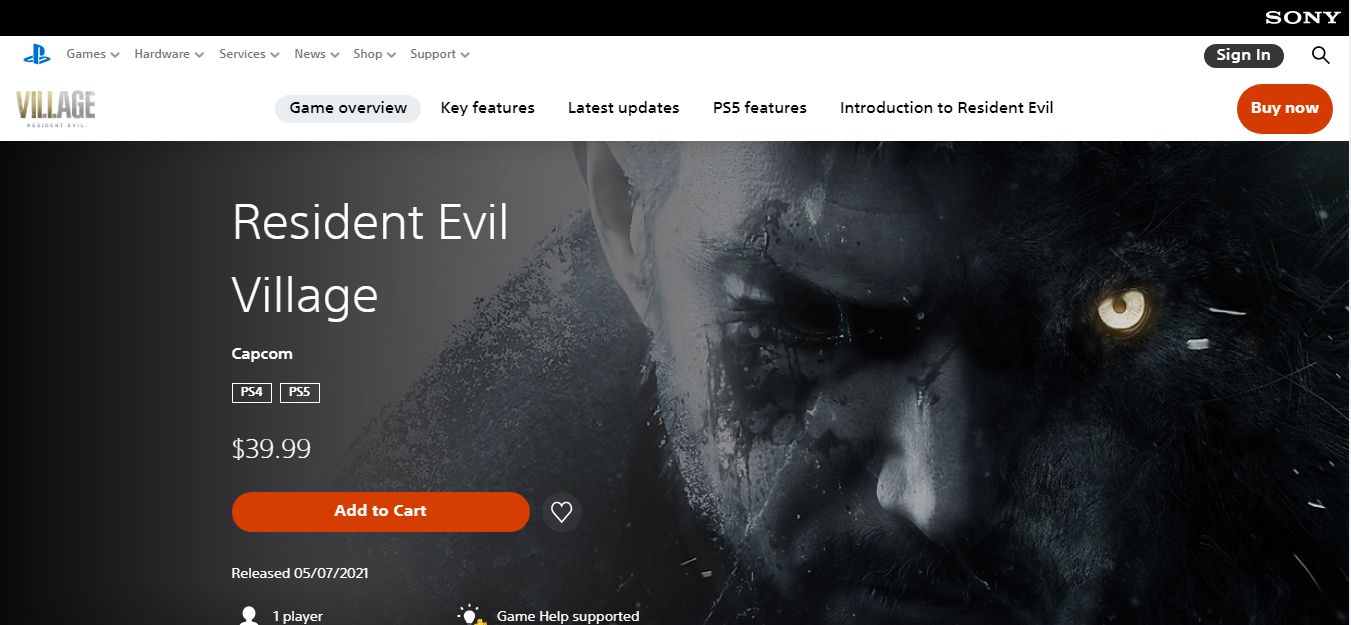 Price: $29.99
Audience: Matured 18+
Players in this game are represented by Ethan Winters. Ethan's world is in turmoil when his house is invaded and his baby daughter, Rose, is kidnapped. The game is set in an intense old-world area packed with supernatural horrors.
Ethan fights through the twisted location to rescue his daughter and uncover the secrets behind the village and some of the favorite characters you will meet along the way. You are to solve several puzzles and go up against bad bosses.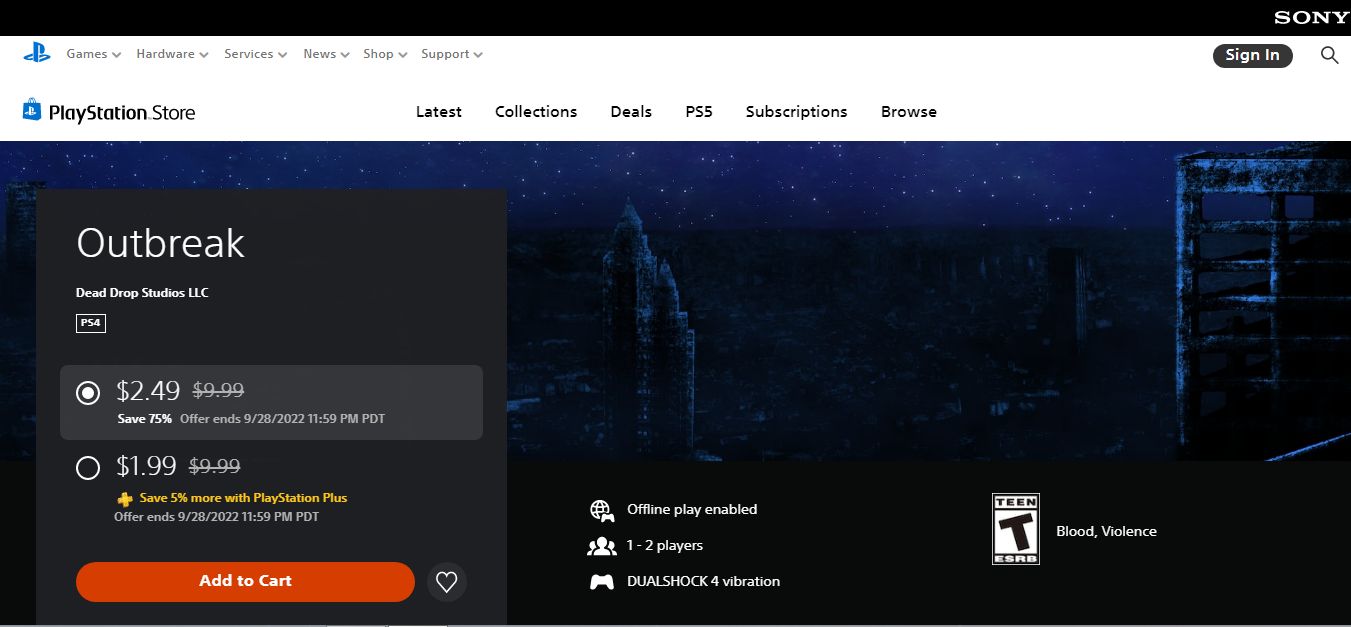 Price: $9.99
Audience: Matured 17+
Lastly on our list of the best PS5 zombie games in 2022 is Outbreak. The game is a hardcore co-op survival horror game with a nightmarish environment where players scrounge for supplies and battle the undead. As a player, your primary responsibility is to manage a minimal inventory with a murderous horde on the hunt.
What Are the Most Fun Zombie Games to Play on PS5?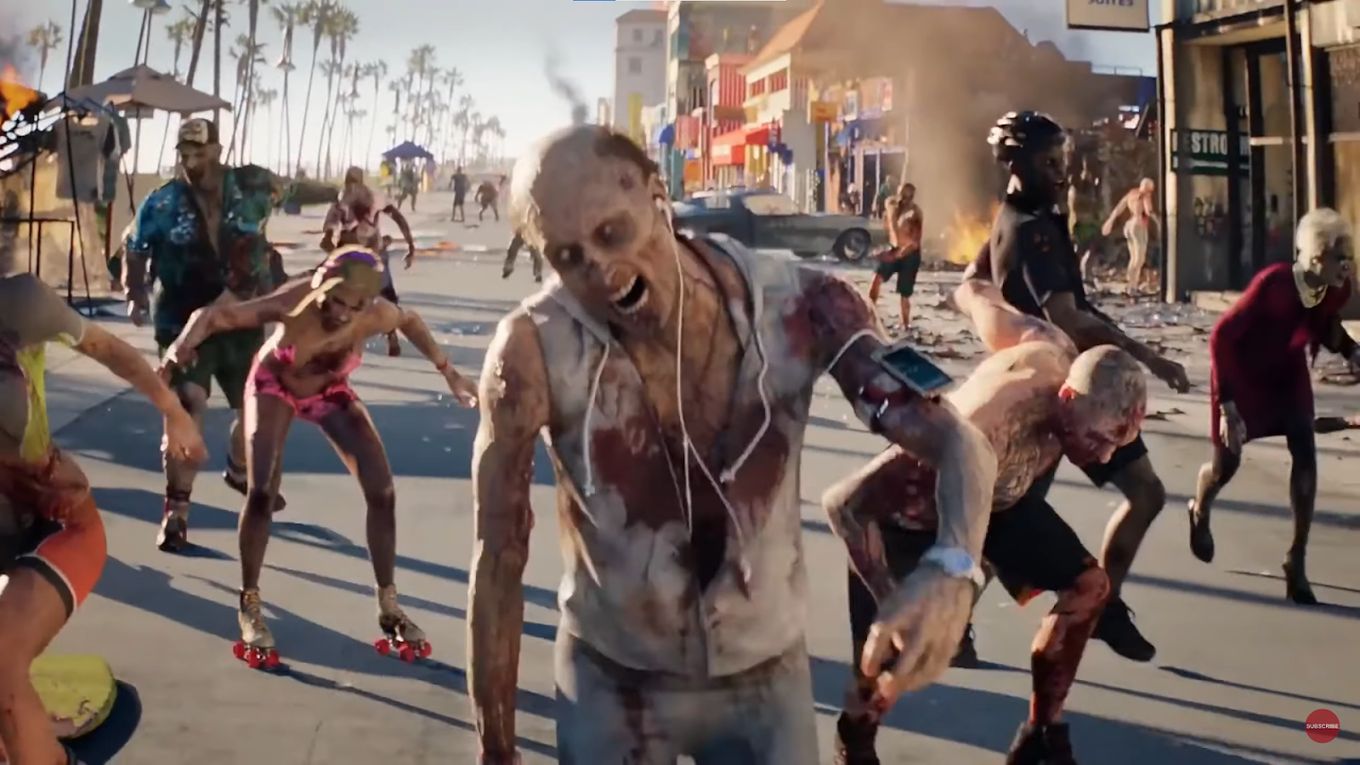 There are several exciting zombie games to play on PS5, ranging from Dead Rising to Dysmantle, Strange Brigade, etc. Most of them have already been discussed in this article.
PS5 Zombie games are the bedrock of many iconic franchises. With the best zombie PS5 games offering plenty of fun for players, this gruesome affection for zombie games continues on the ninth generation of video game consoles.
What Is the Best Zombie Game Right Now for PS5?
It is hard to choose the best zombie game on PS5 because there are many exciting zombie games you can play. Zombie game is a wildly accepted genre of PS5 games, and they are for different age groups.
This article has addressed many interesting zombie games, and if there is to be a "best," it is already on our list. Almost all the zombie games on PS5 herein will pique your interest.
Are There Any Open-World Zombie Games for PS5?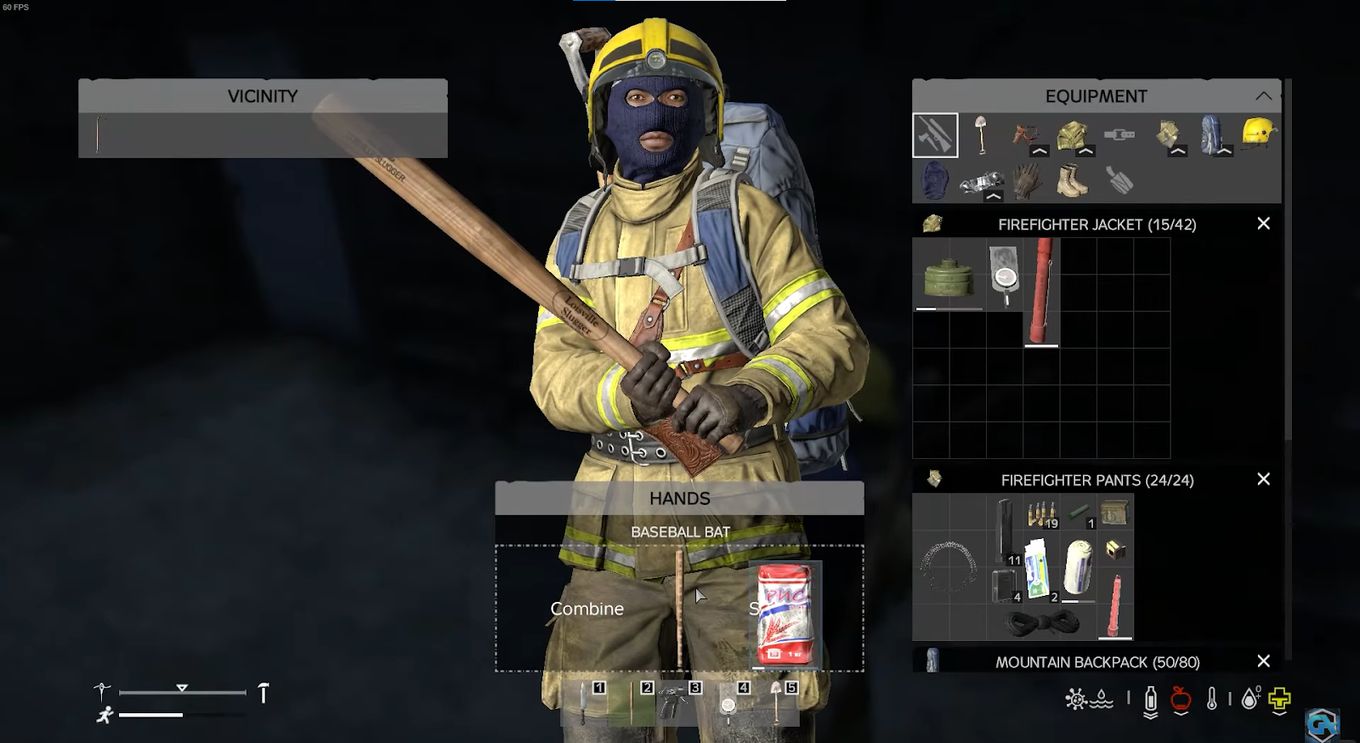 Yes, there are several open-world zombie games that you can play on PS5. This includes Unturned, DayZ, Dysmantle, Dead Rising, etc. Technically, most of the zombie games for PS5 explored in this article are open-world.
Open-world zombie games are zombie games that allow players to move unrestrictedly around a virtual environment. In other words, as a player, you can explore and choose gaming objectives freely.
Aside from the zero restrictions, Open world games provide a more exciting approach for players to interact more broadly.
Which Zombie Games for PS5 Are You Playing Today?
This article is your best resource if you are a zombie game lover looking for the best PS5 zombie games to play in 2022. I hope you have lots of fun when playing your favorites on this list.
However, did I miss any of your favorite zombie PS5 games on this list? Do not hesitate to share them with the community via the comment section below.
I would also love to hear about your experiences playing any of the zombie games for PS5 explored in this article!
Related Articles
Join 2,000+ readers and learn something new every month!
Get notified about new blog posts, tips, tricks, fullPage.js news etc.
RSS feed