Can You Use A PS5 Controller On A PS4? [How To Do It]
The PS5 controller, also known as DualSense, is the wireless game controller for PS5.
On the surface, it seems as though gamers cannot use a DualSense with a PS4 console, considering that the PS4 is configured to work with a PS4 controller - the DualShock4.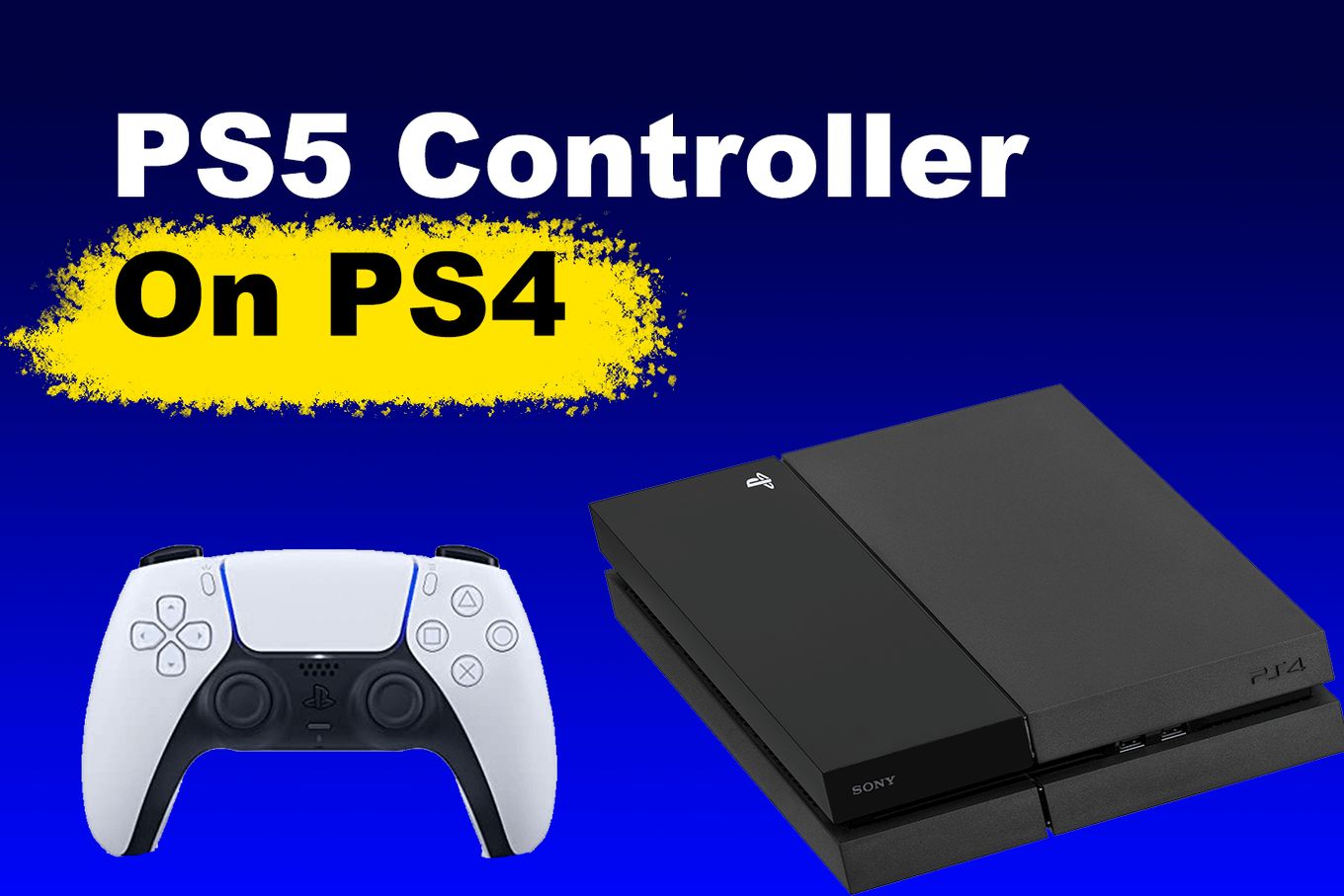 If you are a PlayStation fan I'm sure you would like answers to these questions: can you use a PS5 controller on a PS4? Does a PS5 charger work on a PS4 controller? Then this article is for you.
Can You Use A PS5 Controller On A PS4?
Yes, you can use a PS5 controller on a PS4. However, using the DualSense controller on a PS4 is a more complicated because, as Sony stated, the DualSense wireless controller is incompatible with the PS4 console.
But, on the flip side, for PS4 games played on the PS5 console, players can use either the DualShock 4 wireless controller or the DualSense wireless controller.
How Do You Use A PS5 Controller On PS4?
To use a PS5 controller on PS4, you will need a PS Remote Play. The PS Remote Play allows you to stream your PlayStation games from your console to your phone, tablet, laptop, desktop, PS5, or PS4 consoles.
The following steps will show you how to use a PS5 controller on a PS4 using PS Remote Play.
Related article: How to use the PS4 Web Browser 2022
Step 1: Download The PS Remote Play App
The PS Remote Play app is free for Android, iOS, Windows, and macOS. For easy download and installation, you can visit Sony's official link for the PS Remote Play app.

Step 2: Put Your PS4 in Rest Mode
The PS4 can be put in rest mode by pressing and holding the PS button on your controller.
Then choosing the Enter Rest Mode option from the pop-up menu, and then your PS4 will enter the rest mode immediately.
Step 3: Set Up Remote Play On Your PS4.
Make sure your PS4 is connected to the internet, and that it's logged in to your PlayStation Network account.
Go to "Settings"
Then "Remote Play Connection Setting"
Click "Enable Remote Play"
Go back to "Settings"
Select "Account Management"
Then select "Activate as Your Primary PS4"
Click on the "Activate" option to enable Remote Play to automatically connect to and stream from the PlayStation 4 marked as your primary PlayStation 4
Finally, go back to the main Settings screen
Select "Power Save Settings"
Select "Set Features Available in Rest Mode"
Enable "Stay Connected to the Internet"
And lastly, click on the "Enable Turning on PS4 from Network" options, in order to start Remote Play while your PS4 console is in rest mode.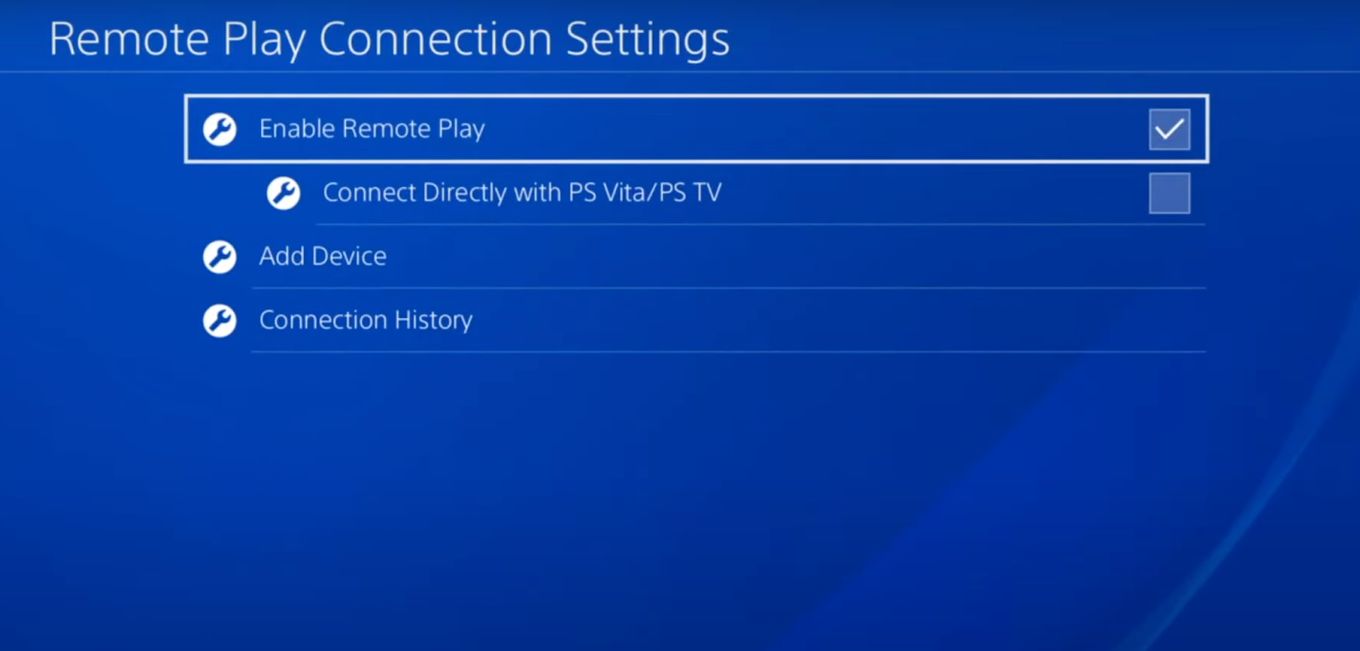 Related article: How to Set PS5 as the primary console
Step 4: Connect Your DualSense Controller To Your Device
Connect your DualSense controller to your device via Bluetooth or USB-C cable.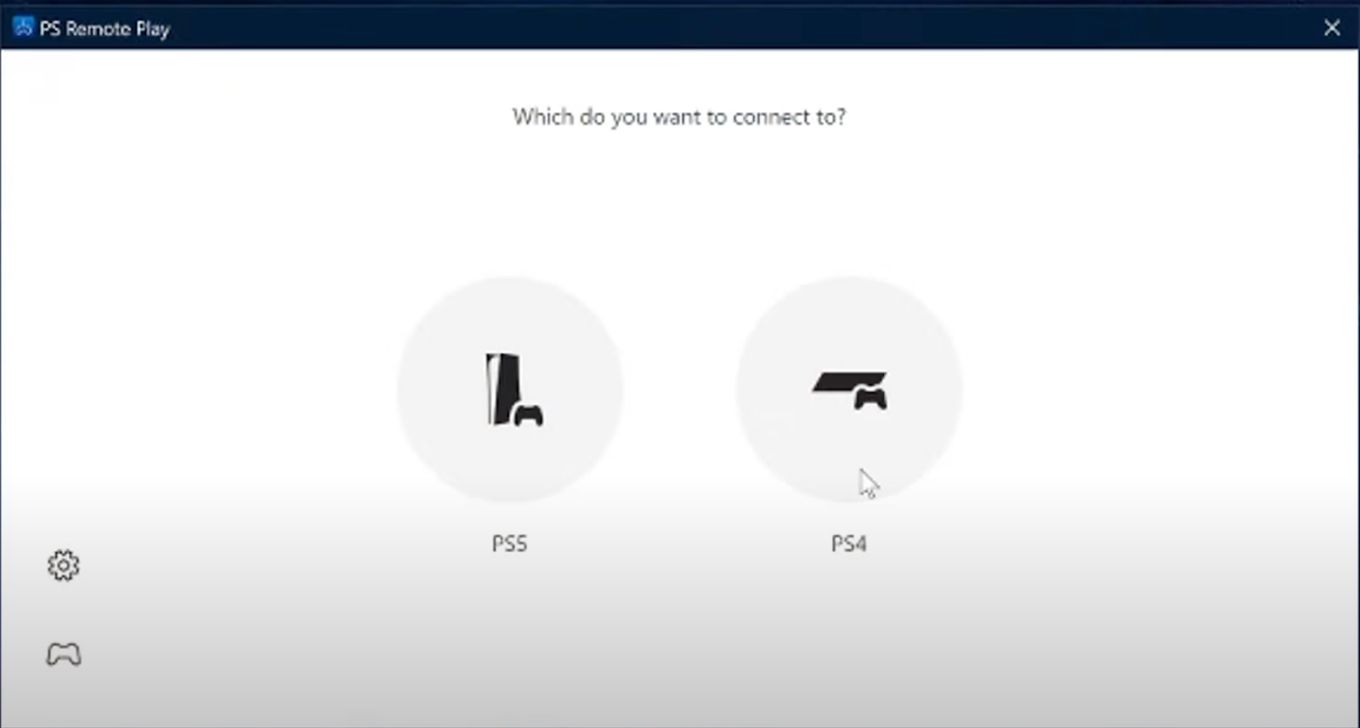 Step 5: Launch the Remote Play App
Open the PS Remote Play app on your device to get it up and running.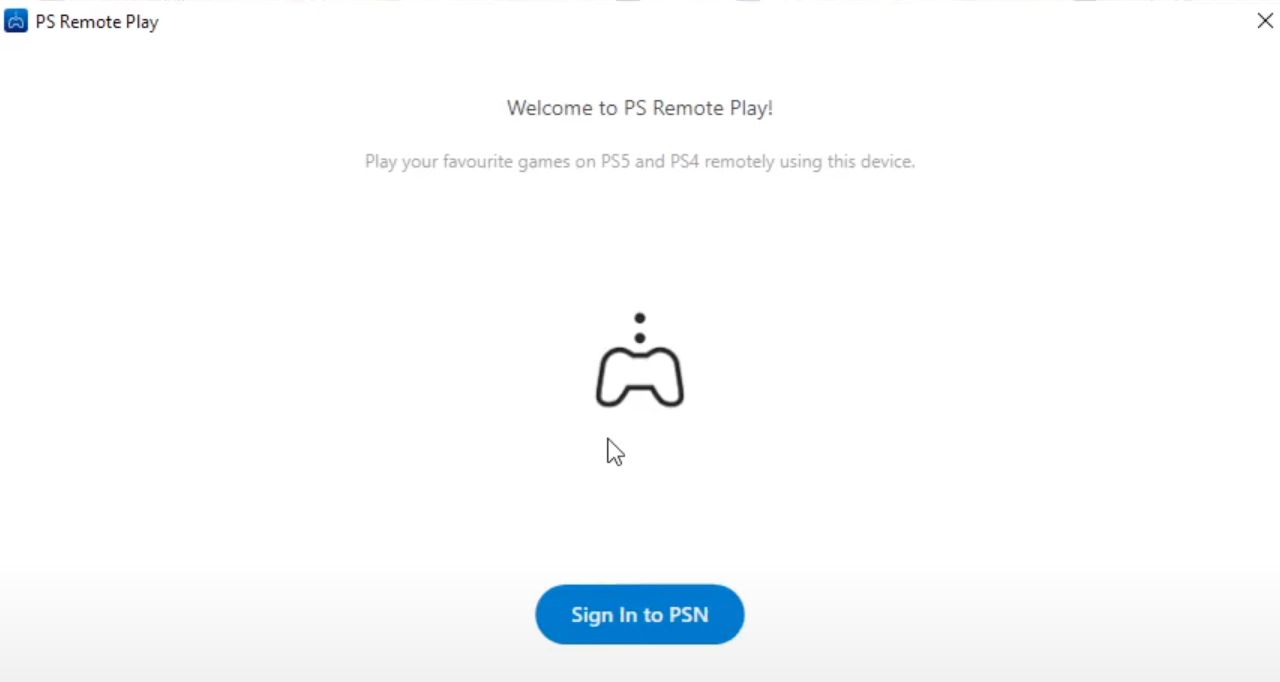 Step 6: Configure Setting Preferences
You can tweak the settings to select the graphical options you prefer. Click the "Settings" button on the main screen to select any of the following resolutions:
High (720p)
Standard (540p)
Low (360p)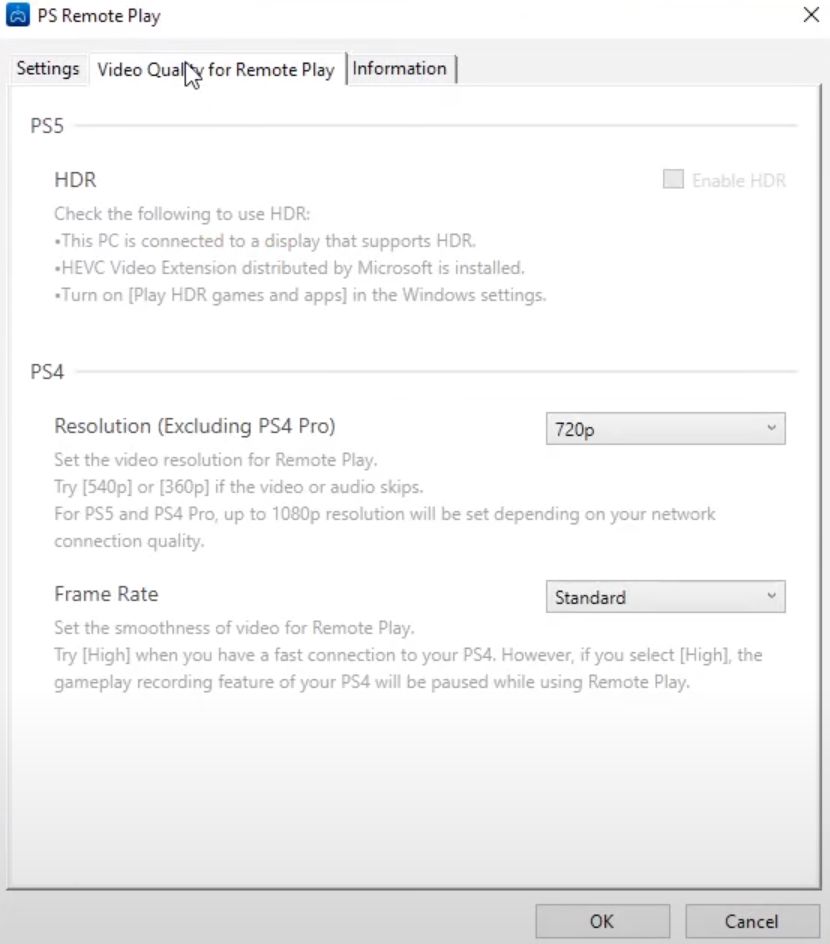 Step 7: Sign in to your PlayStation Network account
Make sure to sign in to the same PSN account as the one you would use on the PS4 as this will link the Remote Play app with your PS4.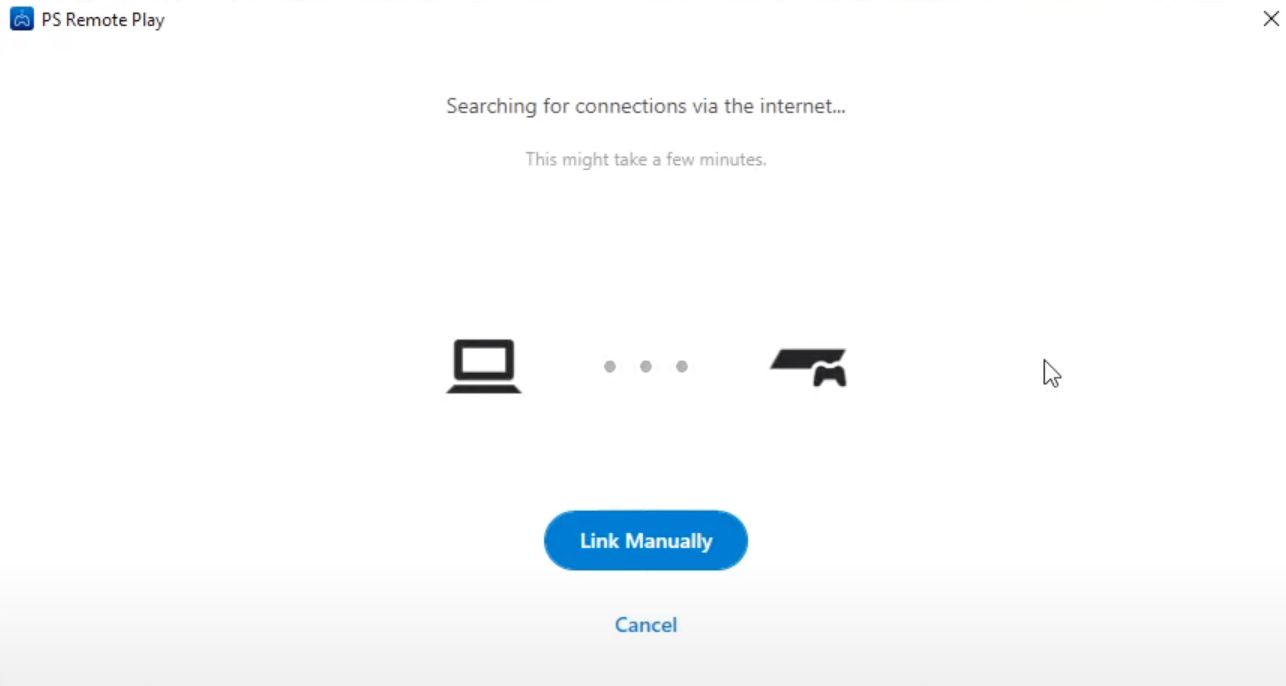 Once connected, you can use the PS5 controller linked with the Remote Play app to remotely control your PS4. Note that the application may take a few minutes to find your PS4.
Learn more about the PS5 controller battery life and make it last longer with some simple tips!
Compatible Devices For PS Remote Play
Players can use PS Remote Play on any of the following devices when they are connected to a broadband network or mobile data:
Android smartphones and tablets. Android devices running Android 12 or later support the DualSense wireless controller, while the DualShock 4 wireless controller is compatible with Android 10 and above, and can be connected via Bluetooth.
iPhone and iPad. iPhones and iPads running iOS 14.5 and higher can play PS Remote Play games via Bluetooth with a DualSense wireless controller, while iPhones and iPads running iOS 13 or higher can use the DualShock 4 wireless controller via Bluetooth or through on-screen controls.
Windows PC and Mac. The DualSense or DualShock 4 wireless controller can be used with Windows PC devices running Windows 10 or later, via a wired connection. Also with Macs running macOS 11.3 or higher, via a wired or wireless connection.
Gamers should note that the availability of DualSense features such as audio output and haptic effects vary when using Remote Play on different devices and some DualSense features may entirely not be available.
Additionally, DualShock 4 features such as TouchPad, Motion Sensor, Light Bar, and Vibration might also not be available when using PS Remote Play on different devices.
Issues Gamers Might Encounter When Using PS Remote Play
Too slow connection error. To solve this issue, make sure your internet connection is at least 10Mbps.
Security concerns. Gamers might have to disable the anti-virus software on their device as the anti-virus software may be blocking PS Remote Play and preventing it from working properly.
Stable and consistent internet. Gamers would need to constantly connect both their device and console to the internet.
Connection Lag. The higher the video quality, the faster the internet speed required to enjoy a seamless gaming experience. If your internet speed is low, you can set the game resolution to Low (360p) or Standard (540p) and the Frame Rate to Standard.
Low streaming quality. Gamers might have a choice to make between low streaming quality and high internet speed; or high streaming quality and a lag in internet speed.
Limited compatibility. Using PS Remote Play gives limited compatibility between PS5 DualSense and the PS4 games. The DualSense features such as haptic feedback, built-in mic, and adaptive triggers won't work with PS4 games.
Does a PS5 Charger Work On A PS4 Controller?
No, you cannot make a PS5 charger work on a PS4 controller. The PS5 controller can be charged in two main ways: you can charge the DualSense using a PS5 charging station or via the USB Type-C port using the USB C cable.
The DualSense charging dock or charging station, which can charge up to two controllers simultaneously, cannot work for a PS4 DualShock.
While you cannot charge the PS4 controller using the PS5 Type-C power cable connected with the PS5 console; you can use the PS4 Type-A power cable, connected to the PS5 console via one of its USB ports, to charge the PS4 controller.
Are you having issues with your PS5 controller? Discover how to reset your PS5 controller to solve possible issues.
Can You Use A PS4 Controller On A PS5?
Yes, you can use a PS4 controller on a PS5 console. However, you can only use a PS4 controller to play PS4 games on the PS5. You cannot use a PS4 controller to play PS5 games.
This is because Sony believes that PS5 games should take advantage of the new capabilities and features they are bringing to the platform. This includes the features of DualSense wireless controllers.
Connecting PS5 Controller And PS4 Console
With the official release of the PS5 and its DualSense controller, gamers have tried to connect the DualSense to the PS4 console.
These gamers use the USB cable method and Bluetooth method, with no success. Many gamers gave up, assuming that there was absolutely no way to connect the previous generation console with the newer peripheral.
This article not only confirmed that there is indeed a way to use the PS5 controller on the PS4 console but also how it can be done using PS Remote Play.
With PS Remote play, compatibility is achieved, albeit with limitations.
Also, as seen in the article, the DualShock 4 only works with PS4 games on PS5 while the DualSense works for both PS4 games and PS5 games on the PS5 console.
Related Articles
Join 2,000+ readers and learn something new every month!
Get notified about new blog posts, tips, tricks, fullPage.js news etc.
RSS feed