9 Best Yoga Websites [Examples]
You'd welcome anyone coming to your yoga studio with a warm, hearty, and respectful greeting, and that's also what you need to do for your online impression. To make your yoga practice successful, you must look after your first online impressions.
This is why it's crucial to get the tone, style, format, and design of the websites right. It's a balancing act, so you must ensure the site's layout, copy, and images work together. Maintain this website design balance to set the right mood and tell the audience about your studio's yoga services.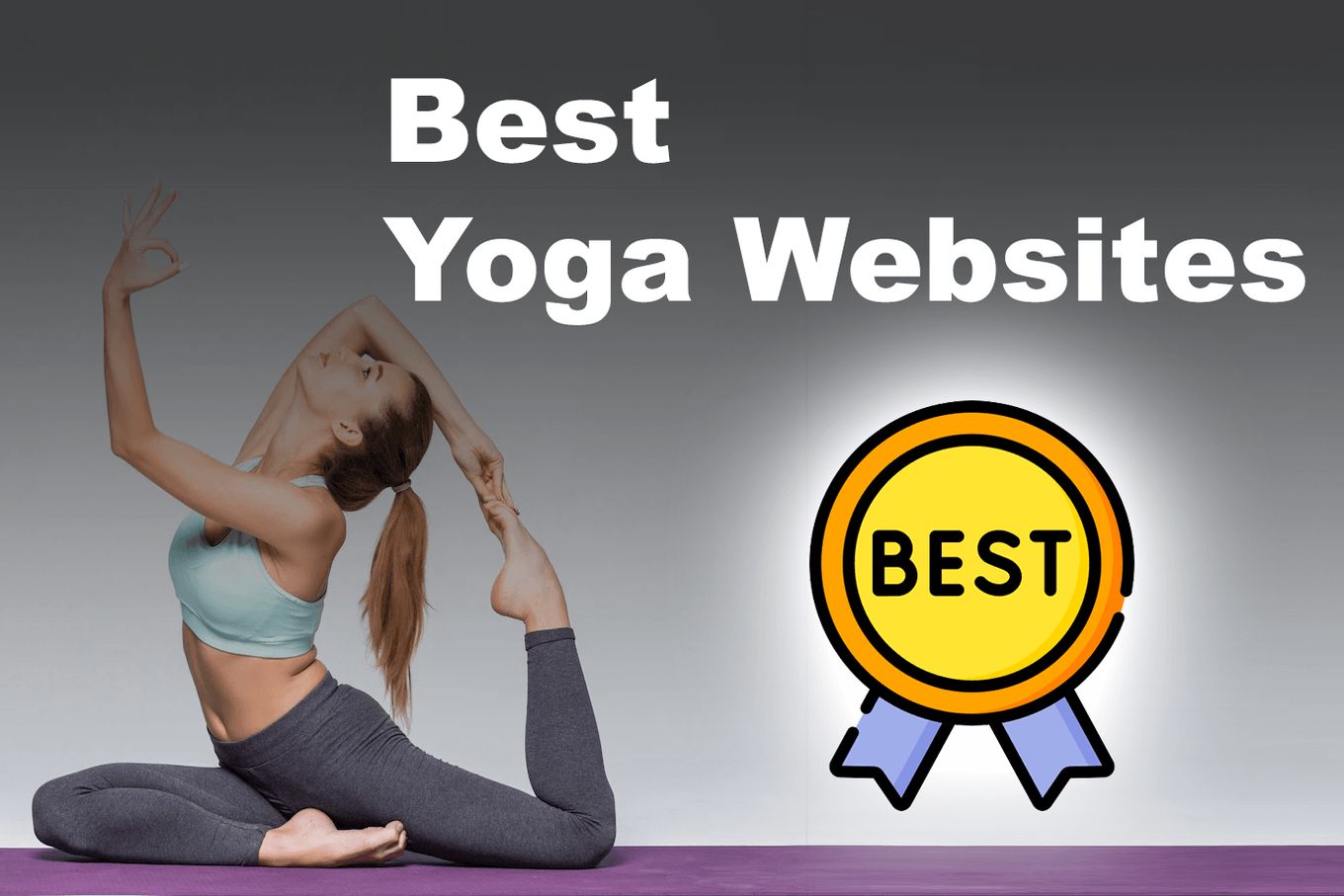 To develop a website that matches the level of the best yoga websites, you'll have to consider the best design. The best way to do so? Consider a few website examples to draw your yoga website design inspiration. We've compiled a precise and crucial list of the top 9 yoga websites to help you get some inspiration. We include some yoga teacher websites.
9 Best Yoga Websites For You To Consider!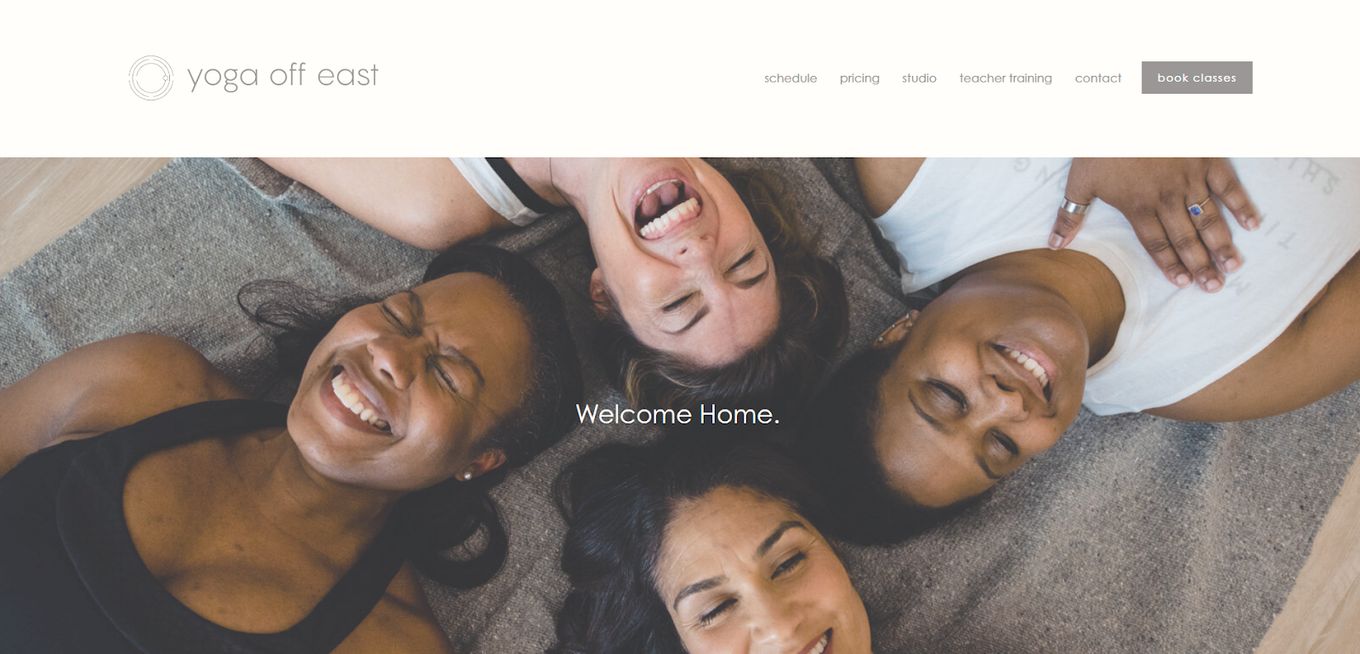 This is an amazing website that offers both in-person and online courses to all. They keep the best-in-class teachers to teach yoga in the most effective ways for both in-person and digital studios.
The site features a contact and schedule page, the two most crucial elements of any yoga website design. It offers programs like yoga teacher training and events like workshops and retreats. The website also features separate digital catalogs and gift card tabs.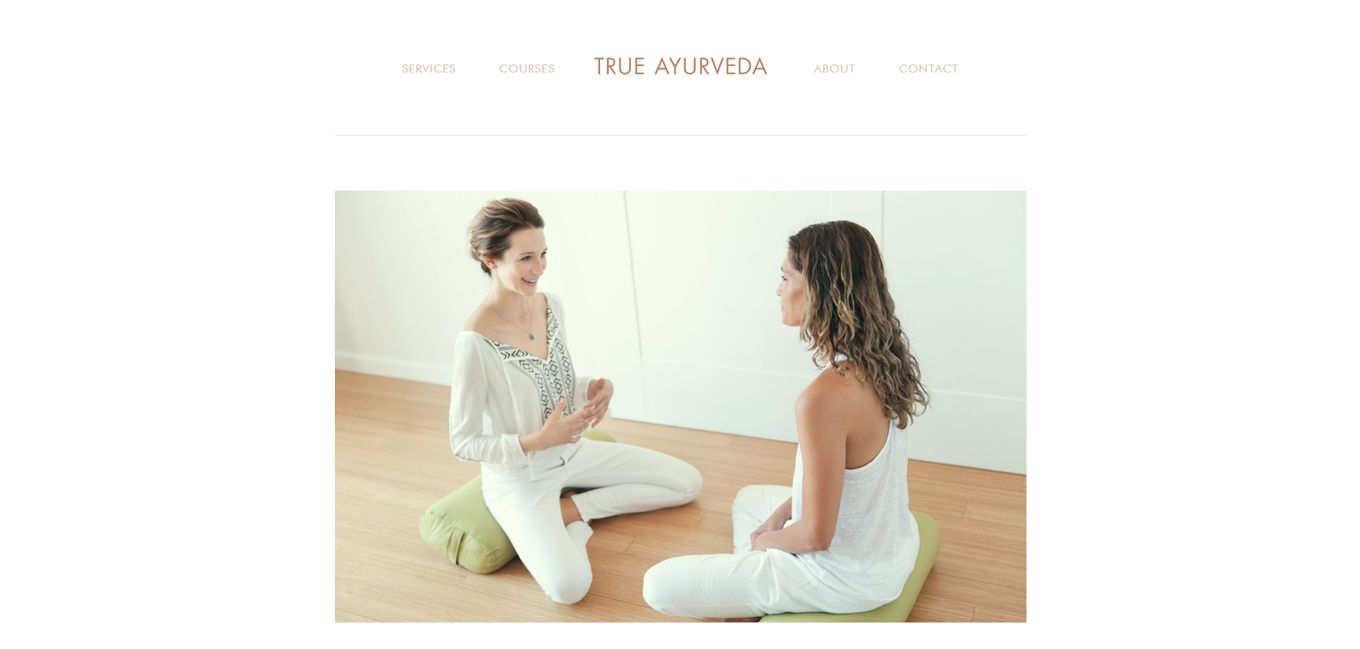 When it comes to the best yoga teacher websites, True Ayurveda always stands out from others. This website is owned and run by an Ayurvedic yoga practitioner - Julie Bernier. Originated in India, Ayurveda is an excellent alternative medicinal approach.
Julie's website comes with a minimalistic yet radiant design. The menu bar comprises only four links, making it too easy for the visitors to navigate and quickly understand the services she has for all. So, always remember to keep things simple to drive effective results. A minimalist website design approach like True Ayurveda is all you need if you specialize in a single yoga type.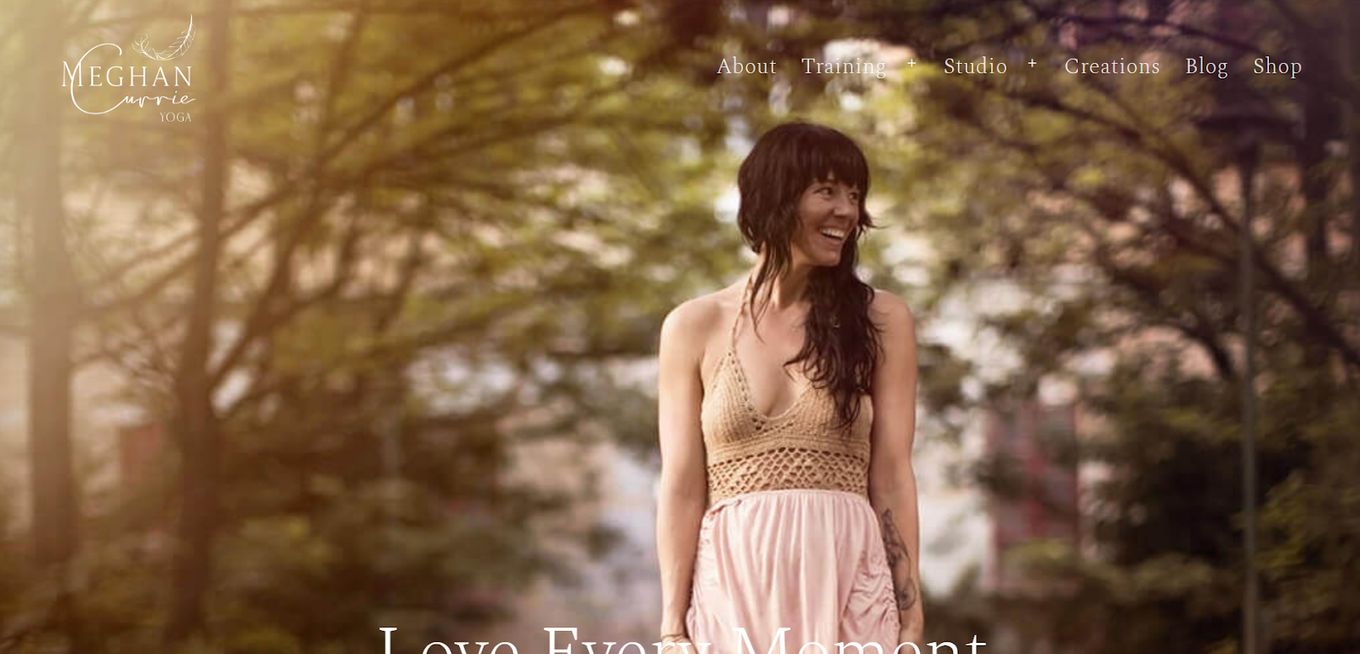 The Meghan Currie Yoga website comes with an exceptional design that is casual, appealing, but not too intimidating. The website design features personal photos, a handwritten font, and an out-of-the-box writing style. This humanizes her website and doesn't make it seem like any faceless yoga studio.
Do you teach yoga with a more personalized, informal approach? Try utilizing a minimal WordPress theme, warm colors, handwritten fonts, and other designing elements to ensure a friendly feel to your website.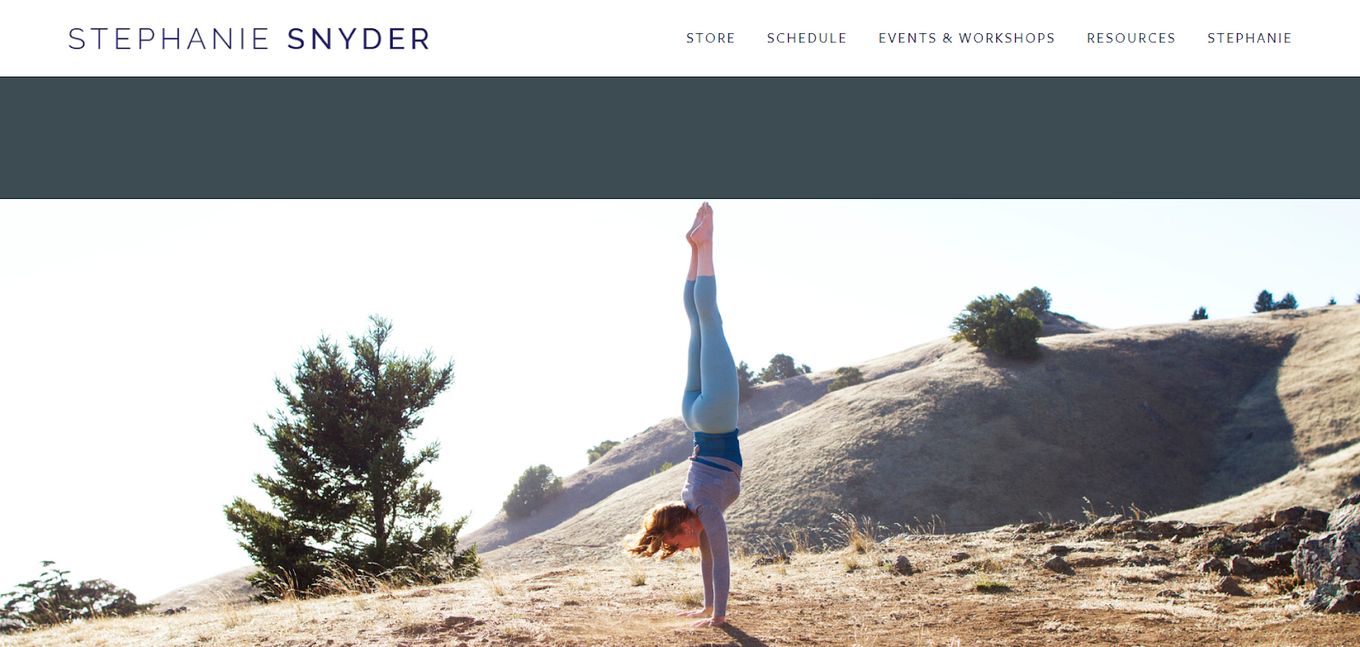 You can explore a wide range of products and services at the Love Light Yoga studio. This yoga studio holds a specialty in "yin" yoga. If you don't know, it is a slow-paced yoga form that uses elements of ancient Chinese medicine.
The Stephanie Snyder website features virtual yoga classes, customized programs, a "yin school" membership program, and other programs. You can follow this website's model if you come with a wide range of unique programs.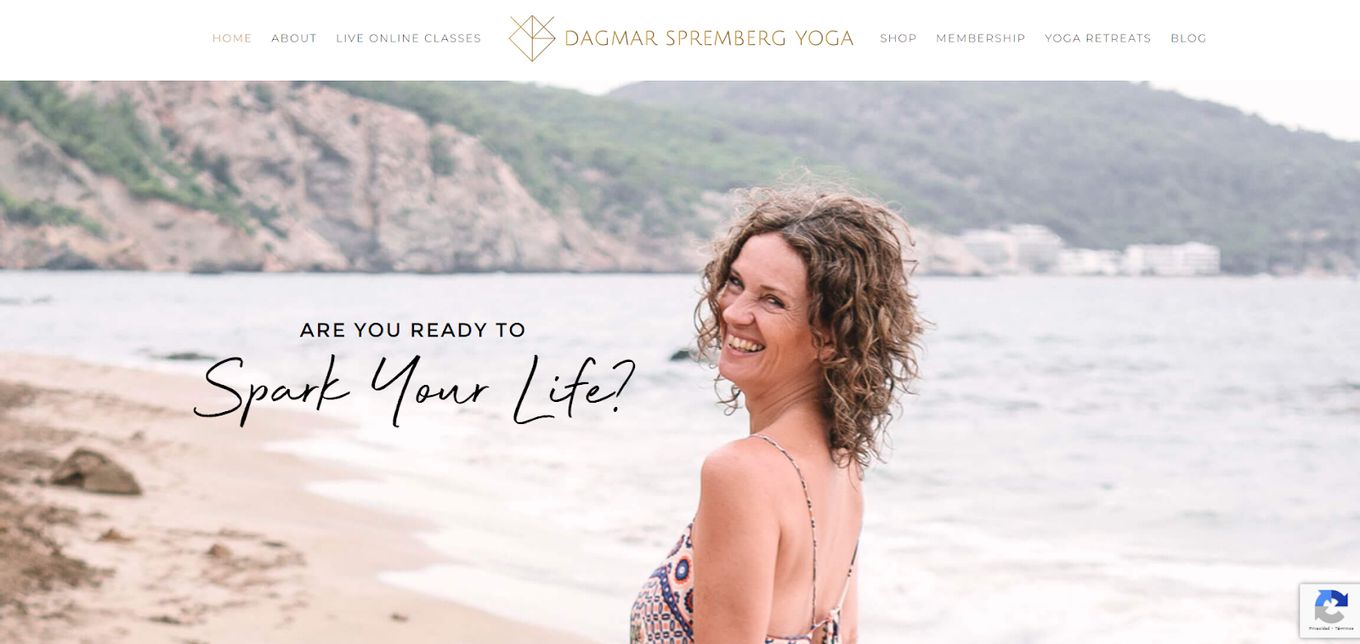 Dagmar Spremberg's website offers both in-person yoga retreat services, online yoga classes, monthly video purchases, monthly video memberships, and more. Their website's font is too attractive, and the site is filled with serene colors and images.
This makes the yoga website easy to navigate and more enjoyable. To make your simple website feel more engaging, you should use full-width images.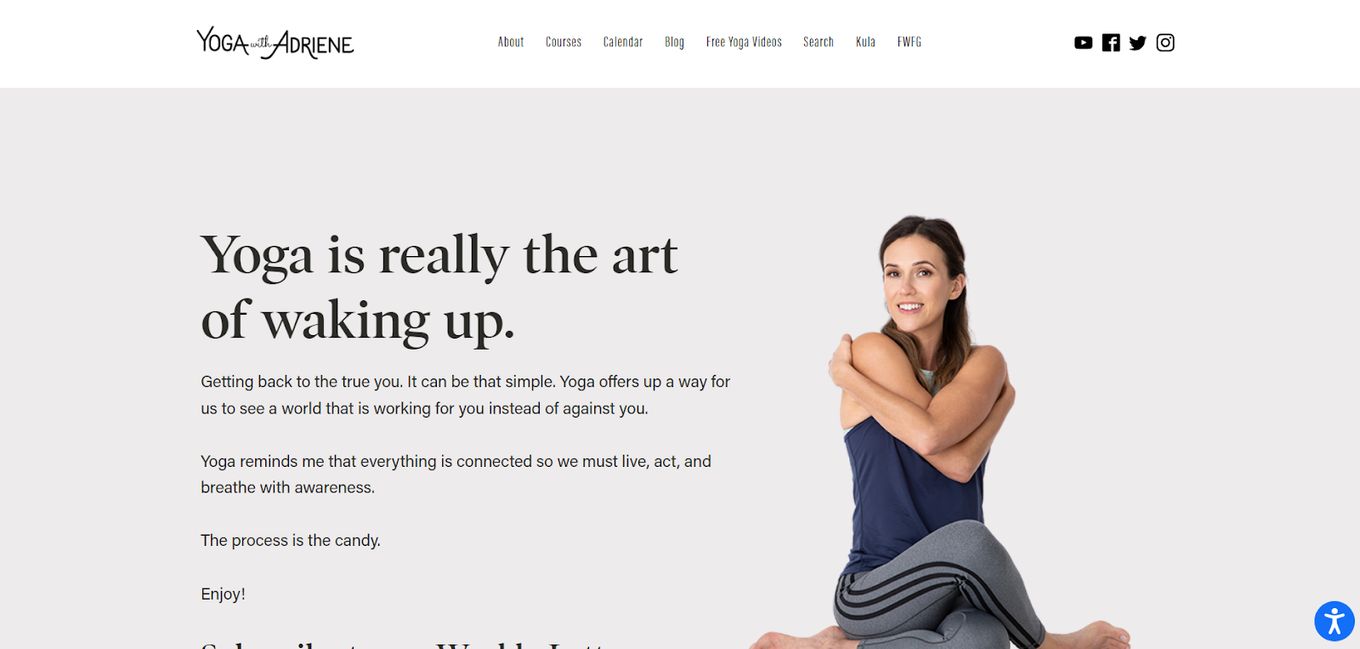 Adriene Mishler is a well-known actress, yoga practitioner, international yoga teacher, and entrepreneur based in Austin, Texas. Her site features free yoga videos, a calendar, courses, a blog page, social media links, and an about us page. The website's home page also features a video that directs you to her YouTube channel.
What a smart way to monetize your channel, right? If your yoga practice is focused solely on you, you must make your website as personalized as possible. Try incorporating videos, photos, stories, social media links, blogs, and similar content.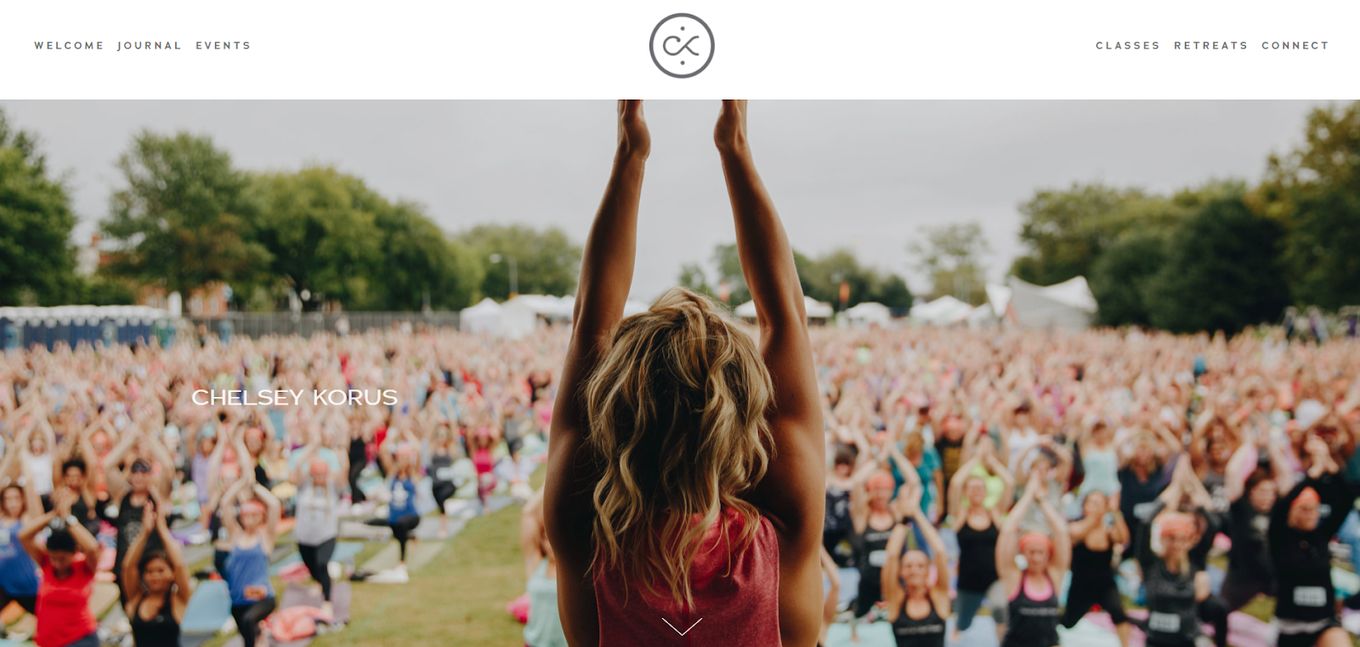 There are plenty of publications that have featured Chelsey Korus and her website. She is an excellent yoga teacher, and her website comes with multiple photos and videos, ensuring a professional vibe. Her refined website design theme, combined with the visual elements, makes the website a true gem.
No matter if you aren't as proficient as Chelsey, you'll still gain immense benefit by opting for a complementary approach while developing the website. Leveraging a minimal theme with a plentitude of images can assist you in representing yourself with professionalism.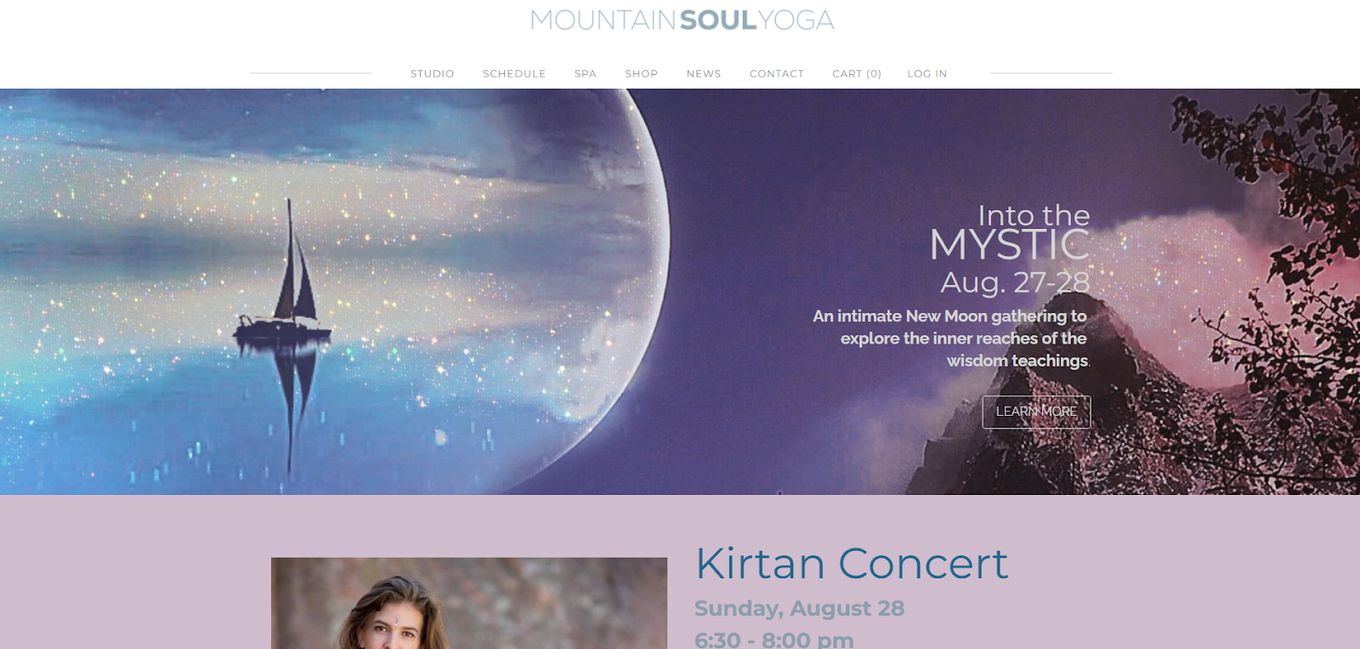 Mountain Soul Yoga is an amazing boutique yoga studio where one can enjoy private training, group classes, virtual events, physical therapy, lessons, and other services. This yoga website leverages several attractive images, which entices potential customers to get a better vibe for the studio.
Their exceptional feature is the notification box placed at the bottom right corner of all the pages. This feature displays the everyday schedule and offers in-person courses and live streams. So, if your yoga studio has daily events, highlight them in a visible place on the website.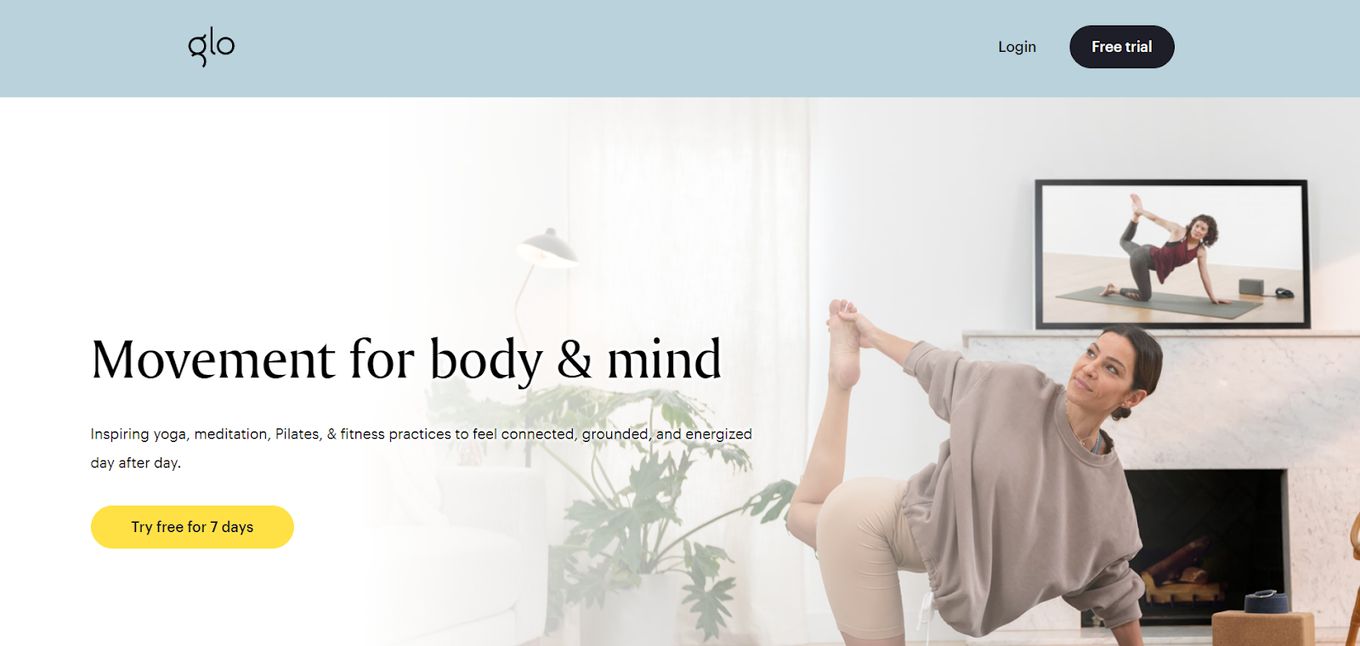 With more than 4000 yoga classes available on-demand, Glo stands out to be an excellent online yoga service platform. This website offers personalized course selections drawn from an international network of expert yoga teachers.
To let the client visualize and imagine the online course, this website comes with a series of mockup videos and images on both laptops and mobile devices. It displays that the website uses a responsive theme for the audience. Do you only run an online yoga course? If so, you get better results when you share more real-world examples.
What Features Should You Add To Your Yoga Website?
Contact Form. To drive visitors and convert them into customers, you must incorporate a contact form into your website. It will help the visitors to connect with your team for any queries or requests.
Calendar. If you want to provide the yoga courses live instead of pre-recorded, you'll obviously need a schedule. Although you can put this on a separate page, many yoga websites come with a small notification box on the screen's lower right corner.
Courses Offered. First of all, ensure enlisting all your available yoga courses in an eminent location. Whether you teach in person or online, ensure to mention the details in the course description.
Articles or Blog Posts. Content marketing is one of the most effective ways to promote your yoga website, its videos, and blog posts. Interviews and Instagram posts are only a few effective ways to promote your yoga classes.
Your Certifications, Credentials, & Awards. The best yoga teacher websites always showcase their certifications, awards, and credentials. If you, too, have pursued any educational classes for yoga, have any credentials, or received an award, make sure you share them on your website.
Portfolio. If you're offering in-person courses through your website, ensure to incorporate the map and address. The easier it becomes for the customer to find you, the higher the possibility of them booking an appointment. If you have a phone number and an email, add them too.
Social Media Links. Your website must prominently display the links to social media. Potential customers often want to see whether your yoga courses are popular and whether you actively post on social media to build a strong reputation.
Customer Feedback. A testimonial section is one of the most crucial things to incorporate into your yoga website. These testimonials from past clients will help you get new clients.
Payment Options. You may find newer yoga teachers to accept payments in person. However, it's never a good idea. It's never smart to carry so much cash around you and online payments will give you the benefit of pre-payment from clients.
Online Vs. Traditional Yoga Classes: Which One Is Good For You?
The answer depends on your convenience and needs. If you want to know which is good for you, consider the yoga classes that ensure:
Durability and flexibility
Portability
The thrill of being a part of something
And more
It's always best to choose yoga classes that offer both in-person and online yoga courses.
Conclusion: Which Yoga Site Design To Choose
Whether you're an emerging franchise of studios or a solo yoga teacher, by now, you must have developed a unique, beautiful website for your yoga relation and business. So, consider the designs of these best yoga websites and create your own website according to your needs with actionable lessons.
Related Articles
Join 2,000+ readers and learn something new every month!
Get notified about new blog posts, tips, tricks, fullPage.js news etc.
RSS feed