Health and wellness websites have become one of the most popular and on-demand websites since last year due to the pandemic.
We have spent considerable time at home – being isolated and socially distant from others for months. This led to severe disruption of our everyday routines, but the wellness websites have been an absolute savior that helped people lead healthier and happier lives at home.
From wellness apps and tools to digital fitness experiences for self-care, the wellness industry is full of unique and excellent methodologies to assist people in looking after their well-being. But how do you determine the best wellness websites amid the vast available options when scouring the internet?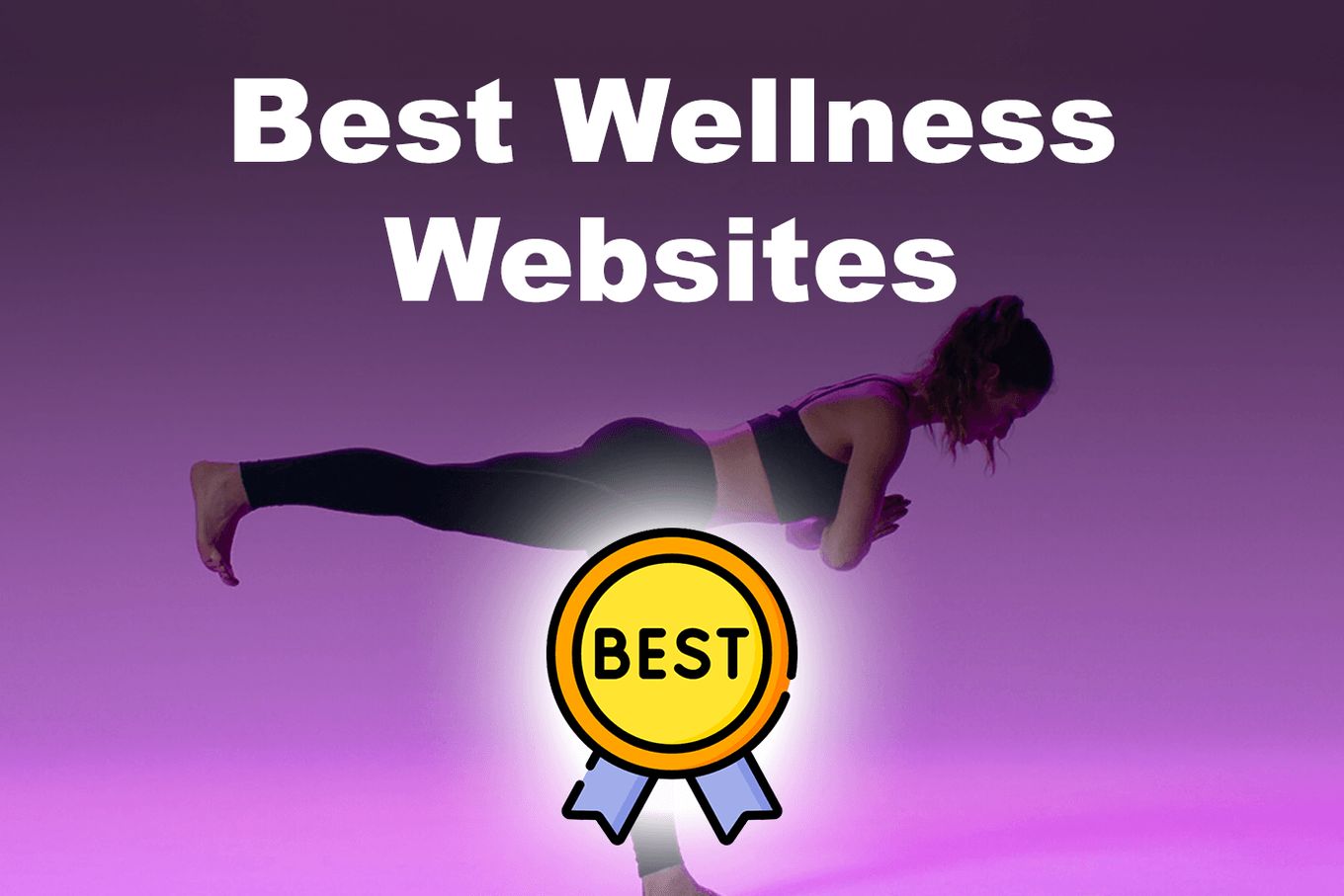 Don't worry as we've taken care of that part. In this article, we've listed the best wellness website designs in 2022 for your easy and streamlined selection of the best source for health and wellness insights. But before any of that, learn what a wellness website is.
What Is A Wellness Website?
A Wellness website focus on health, wellness, and fitness topics. These websites help you learn about wellness tips, mental health, a healthy lifestyle, and a healthy diet. They have become an excellent platform for health products, gyms, wellness proponents, and fitness instructors.
A wellness website design ensures conveying visuals and messages related to health and wellness only while promoting their businesses at times. Today, many wellness websites on the internet teach us how to add the latest and most effective wellness trends into our day-to-day lives.
However, with so many options, it's common to get confused and overwhelmed about where to begin. Do not worry, as we've compiled a list of the best wellness websites available on the internet to help you stay updated with the most recent wellness trends and best health practices.
9 Best Wellness Websites That You Must Consider!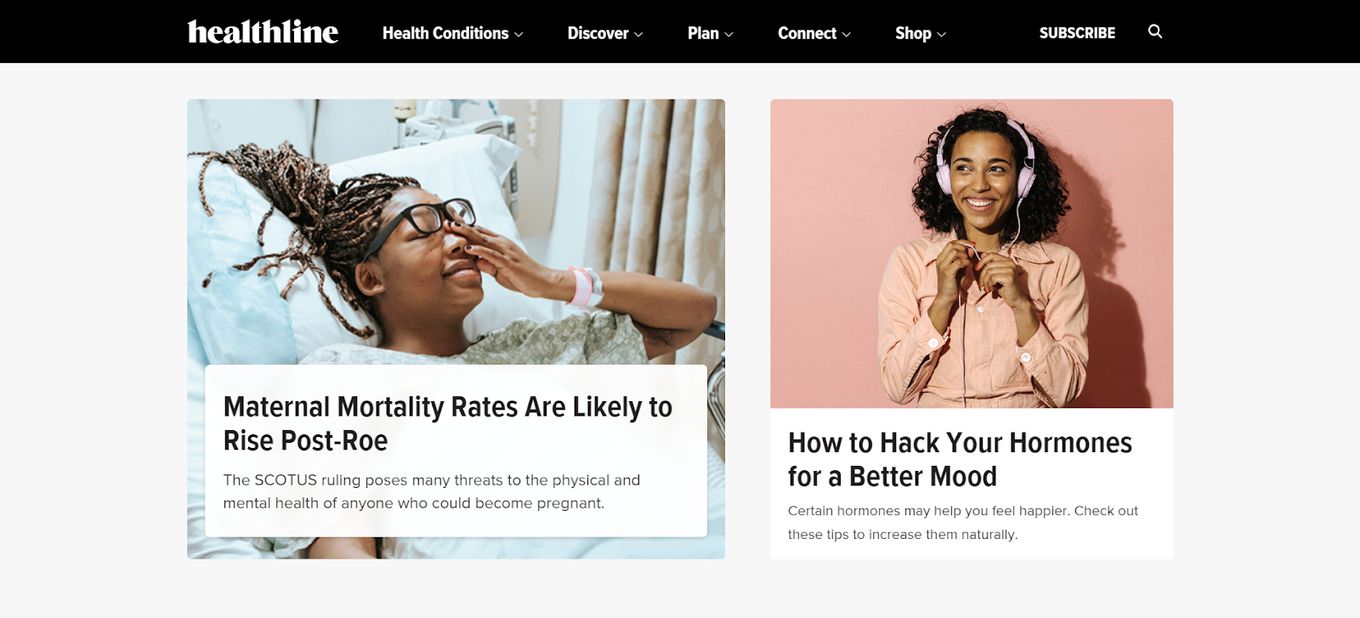 The Healthline website needs no introduction as everyone must've visited or heard about this website at least once or twice. This health and wellness website has a comprehensive aim of assisting people in reconnecting with their well-being.
This website features simple, easy-to-understand content and visuals concerning physical and mental health. With Healthline, you'll always stay informed and updated and be able to make better wellness decisions. Moreover, you should know that Healthline has resources like a podcast channel and an app.
The Healthline team is composed of separate pages for each health and fitness-related keyword that provide the most precise, evidence-supported information for any wellness-related topic.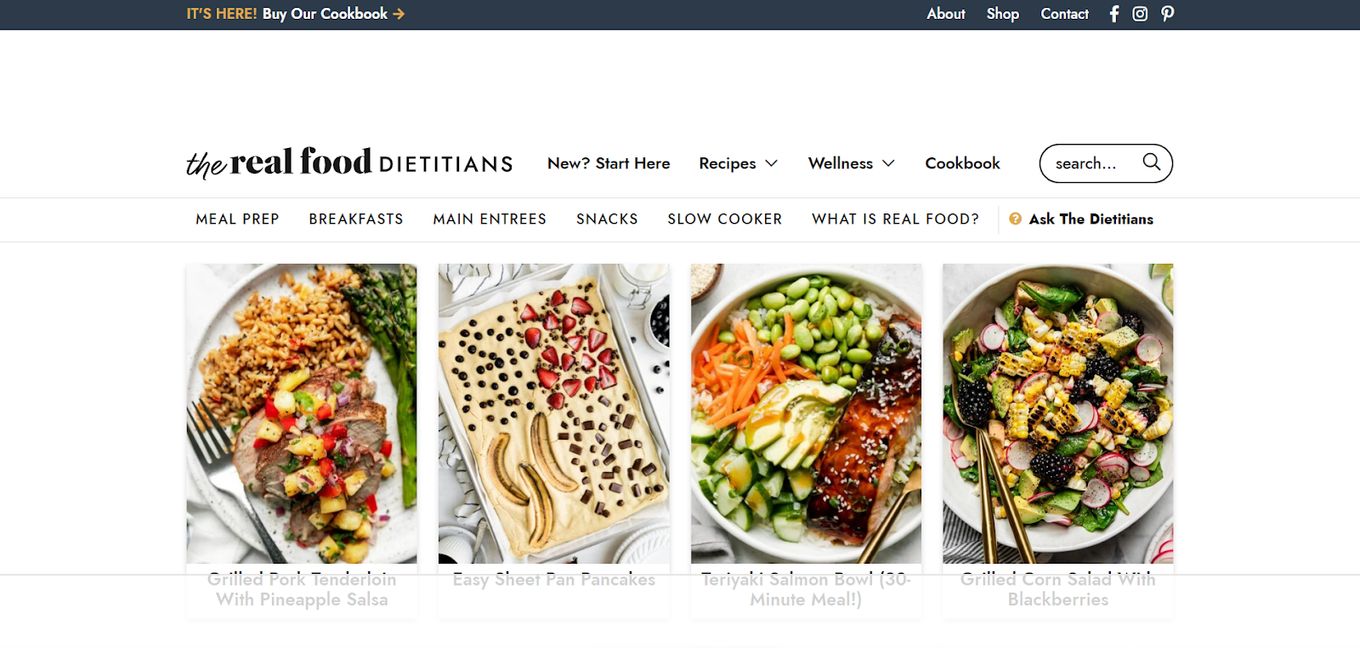 This website is one of its kind and comes with a captivating tagline: "Eat Well, Live Well, Be Well." This is the ideal wellness website for people looking for healthy diet options and recipes. This website is your go-to option if you want access to a vast list of healthy-filling recipes.
The Real Food Dietitians comes with an amazing website design that caters to a wide variety of healthy meals, including meal options that are vegan, gluten-free, dairy-free, paleo, and nut-free. This site features a minimalistic yet elegant design that contains nutrition information.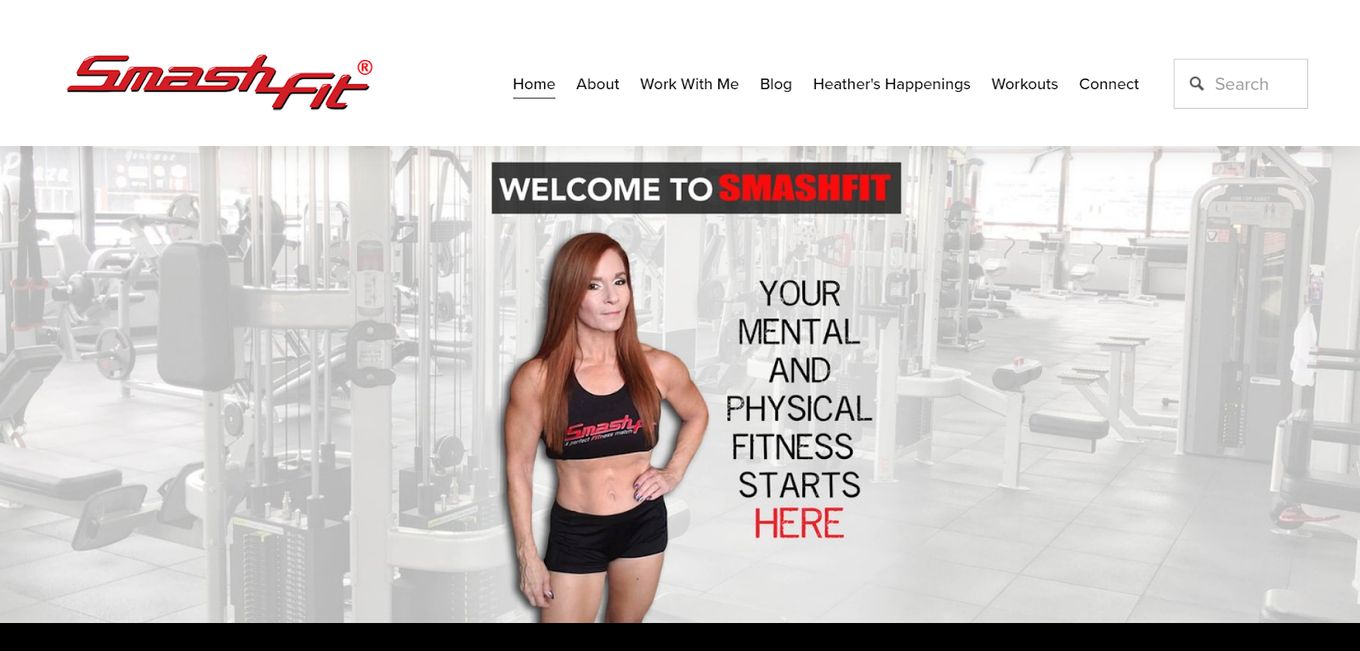 Smashfit is not your regular fitness website; it's something more than that. It's the pinnacle of a lifetime's work and real-life experience. This wellness website aims to teach, move, and make you be influenced towards a life in the body that you've always desired to have.
The website is owned by an ACE-certified personal trainer named Heather, who's an amazing woman that considers your fitness to be 100% mental as your body won't push limits unless the mind tells it to do so. The website design is ideal for sole proprietors who want to start their own business in the wellness industry.
If you're an individual trainer or a certified professional who wants to pursue a career in the wellness industry with their own website, take this website design as an example.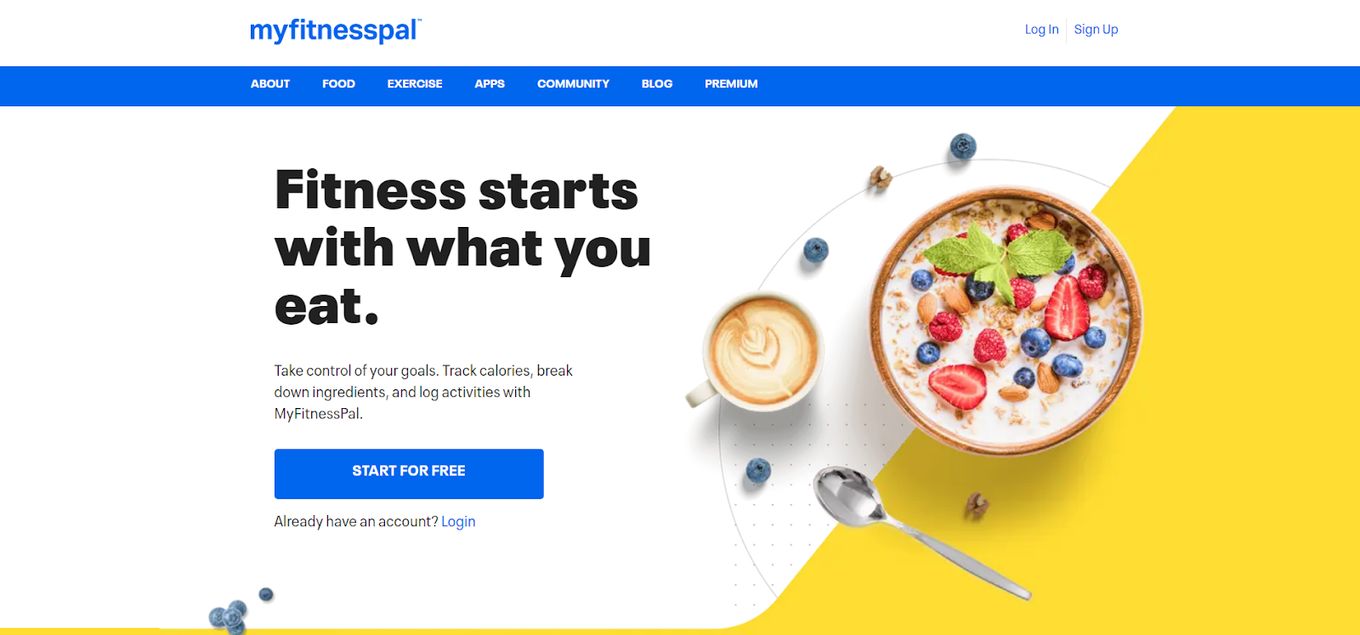 With over 140 million sign-ups, MyFitnessPal has emerged as one of the world's best and leading wellness websites. This website also has an app that aims to help people who want to keep track of their food, exercise, and water intake to lead a healthy lifestyle and stay fit.
This website features options to log your dinner, lunch, breakfast, and even the intermediary snacks. If you're looking for a wellness motivation tool that holds you accountable for your energy consumption and expenditure every day, this is the website to go for.
MyFitnessPal is designed in a way to help you log and save your favorite meals while giving you information about the importance of serving sizes. Consequently, you'll be able to see and determine whether you're eating the right amount of food to achieve your fitness and wellness goals.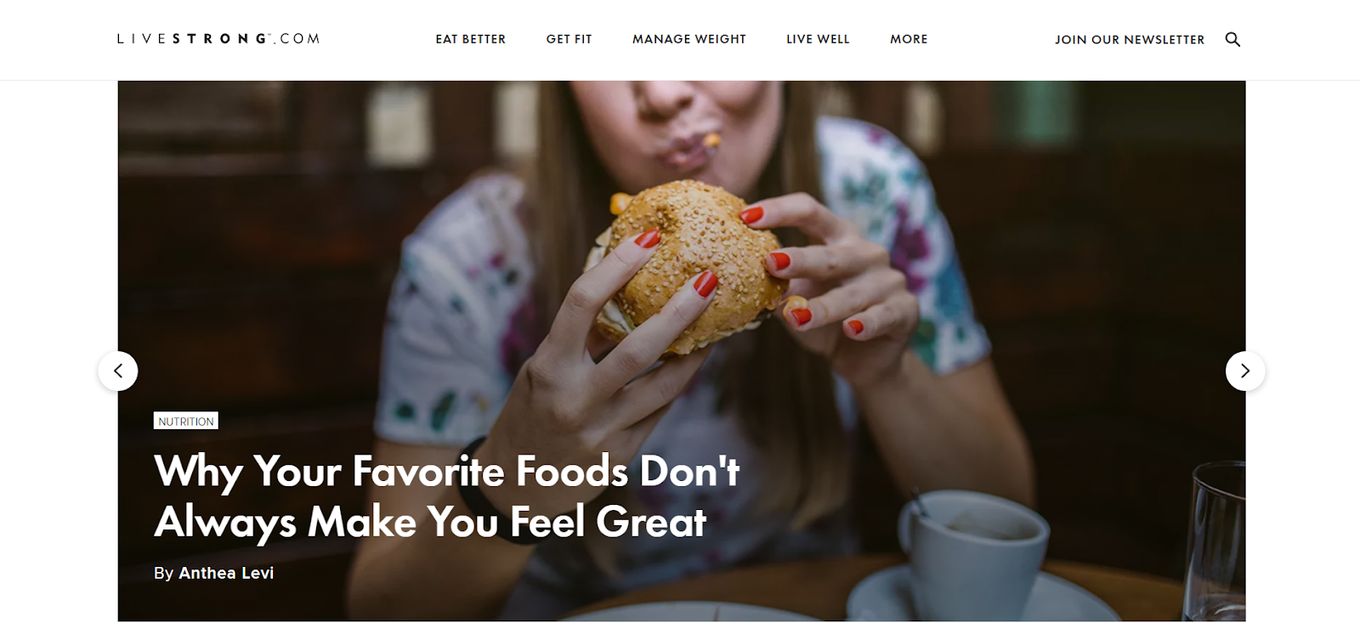 Livestrong has gained immense popularity over the years and is a well-known wellness website in the fitness community. The website is so well-optimized that if you go to Google and search for sports-related injury or something relevant, you'll definitely find Livestrong on the first page of the Google search result.
This website is designed for all fitness and wellness enthusiasts and is filled with blogs and information about adding healthy living standards into your daily life routine. To meet your personal goals, this website site will help you with information on supplements, food swaps, meal planning, and tips on shopping for healthy foods.
You'll also explore insights on full-body workouts and explanations on how to perform various types of exercises. To sum up, this website is ideal for your workout and diet info needs.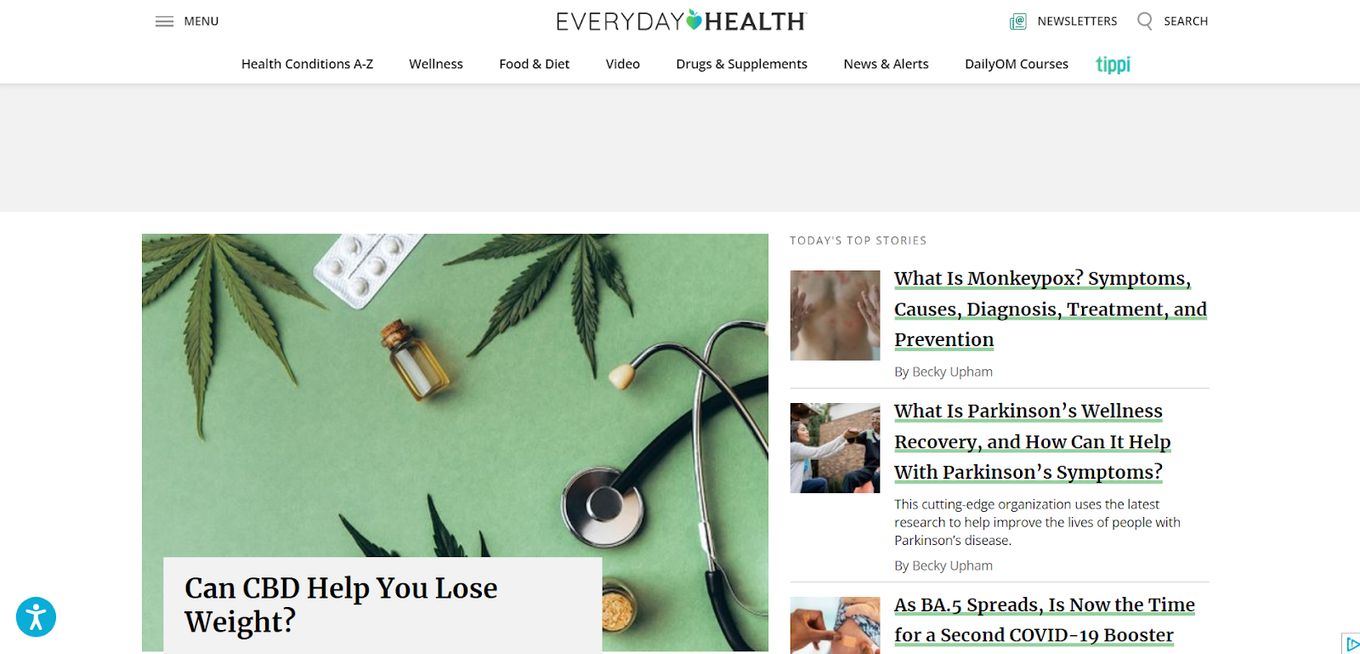 Everyday Health is undoubtedly one of the best wellness websites, with an excellent, passionate, and award-winning editorial team to support you in your health and wellness journey. This website posts trustworthy content by ensuring objectivity, accuracy, and balance.
All their health and wellness-related content are based on evidence-supported, updated health and medical data and statistics and clinician and real-world patient experiences to let you know how to take care of your health.
Most website content includes articles, videos, graphic elements, and more. It is designed by accredited and well-experienced health professionals with verified input from their wide health expert network.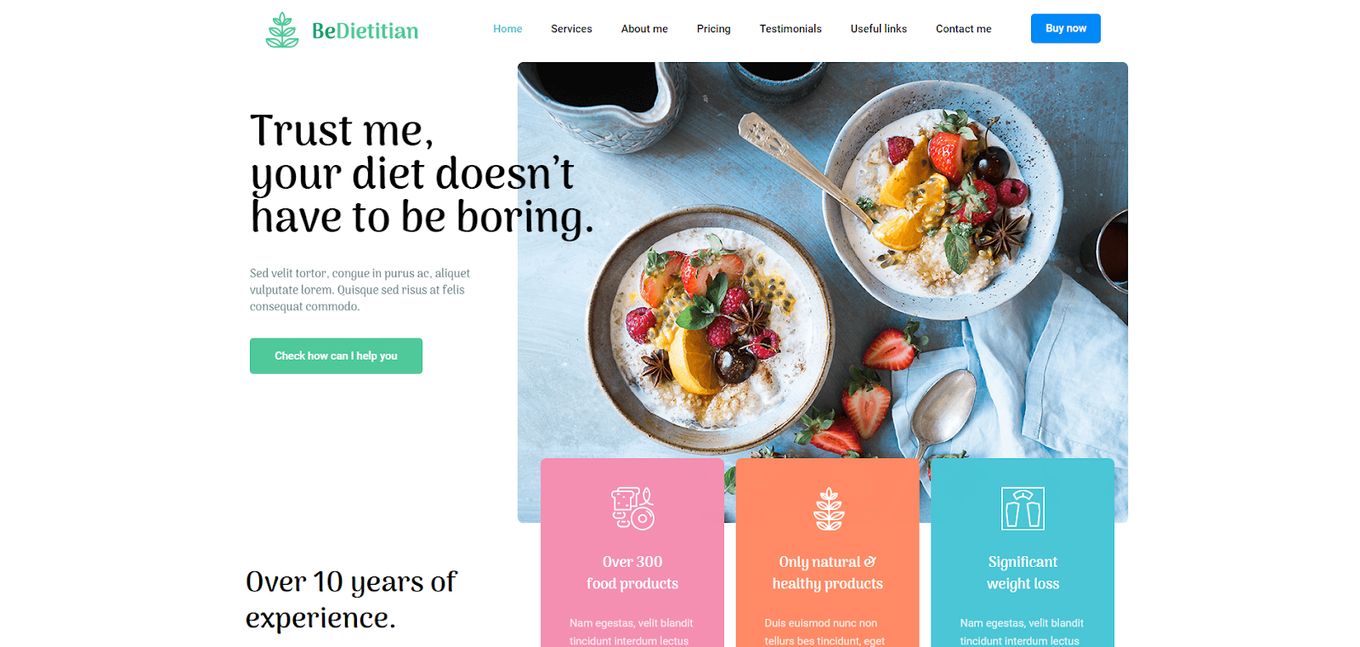 BeDietitian is an amazing website that has become a popular choice for many health and fitness enthusiasts who are tired of their boring meals. With over ten years of experience and more than 300 food products, this is an ideal website for fitness fanatics to rely on the best natural and healthy products.
This website has great design elements and specific sections for different nutritional and training plans. If you're on a weight loss journey, this website's elements will accompany you on that journey. From arranging your nutrition plan to executing your training program, this website has every feature you need to reach your personal fitness goals.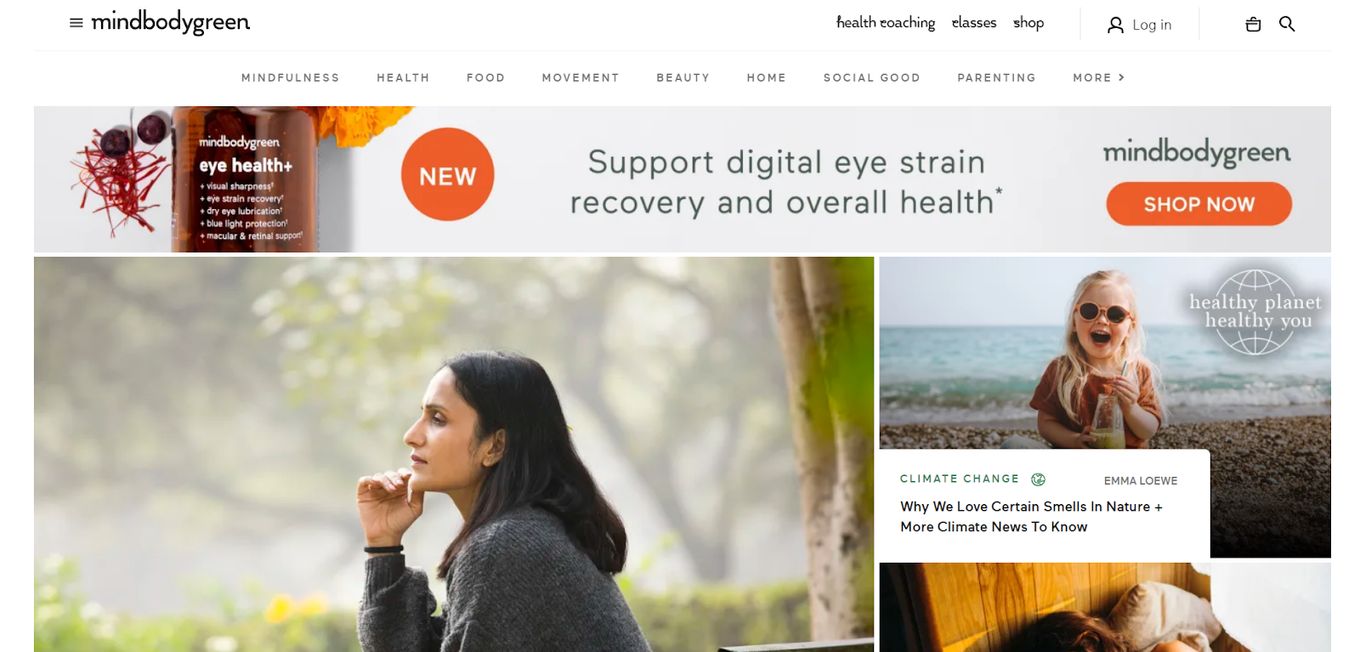 The best part about this wellness website is its well-managed design elements. Every text and visual content on this website is simplified, categorized, and presented in a well-organized manner.
At MindBodyGreen, you'll discover a 360-degree approach that aims at rejuvenating your emotional, physical, mental, spiritual, and environmental aspects of well-being.
With over ten years of experience, this website has been helping people to live a life with greater purpose and connection. Their editorial team reports on leading research, scientific discoveries, and personal stories of wellness transformation.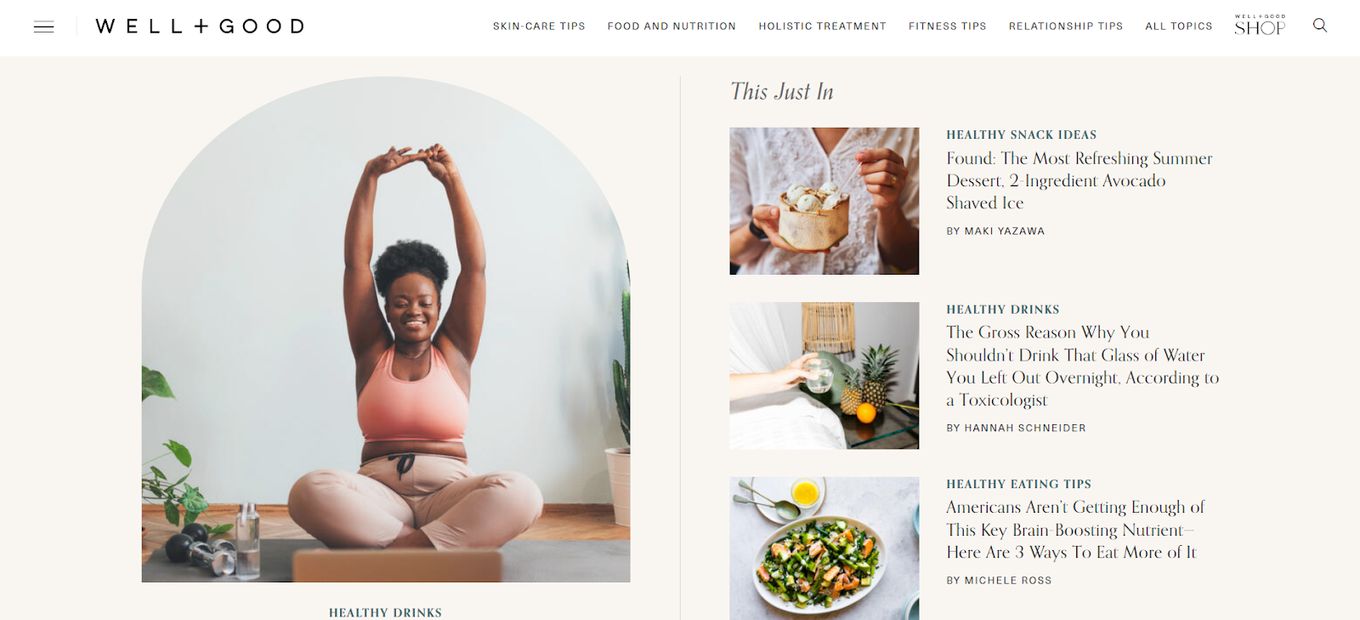 The website design of Well+Good is streamlined to the most easily navigating options that ultimately convey the latest health and wellness trends. The website features an exceptional graphic design that can easily lure in a visitor to make a read for a long time.
The website covers topics around food, fitness, travel, and relationships. Besides focusing on physical health and food items, this site also reconnects those wellness aspects with your mental state. You'll find in-depth and well-presented information on things like food sustainability, in-season foods, mindfulness in workouts, and more.
Which Elements Of Wellness Website Design You Must Pick?
When working on your wellness website design, you must pick these essential elements:
An Informative Home Page: This is the first landing page that decides how the first impression of your website is gonna be. So, make sure it's amazingly attractive while keeping it simple yet minimalistic.

About Page: This is a crucial element of your wellness website design as every visitor will want to know who you are, what you focus on, etc.

Services Offered: Whether your wellness website is solely about diet and nutrition or it's a comprehensive website with information on all health and wellness-related aspects, you should tell it to the visitors via the service page.

Testimonials/Portfolio: The visitors trust your existing website users and followers more than anything. If they say you're good, they will believe without a second thought. Thus, adding testimonials to your site is crucial.

Contact Form: What if someone wants to connect with your team for some remarks, comments, requests, or proposals? In that case, it's best to add a contact form in your website wellness so that visitors can connect anytime they want. Check out some great examples of contact forms to grab some inspiration or just re-use some templates.

Blog Posts and Articles: The main reason why most people visit a wellness website is the blog posts and articles. They'll first visit your site in search of any information related to health and fitness. After that, if they like any product or plan, they can think of purchasing it.
How Should You Choose The Best Wellness Website Design?
To choose the best wellness website design, follow these tips:
Define your budget and scope
Know and understand your design needs
Check these above websites for some examples and ideas.
Define your business needs
Define your wellness industry niche
Define your technology needs
Conclusion: Analyzing the Best Examples
With this comprehensive guide, we hope you're ready to build your own wellness website with the best design in no time.
Consider all these wellness website examples to get a concrete idea of how your website design should look and what elements it should have.
From easy navigation to attractive graphics and about us pages to client testimonials, you must consider every detail to develop the best wellness website.
Related Articles