Can You Use a Firestick on a Roku TV?
Firestick and Roku are considered two of the most popular media streaming devices that let you watch content from streaming services. But what if you already have a Firestick and a Roku TV? Can you use a Firestick on a Roku TV?
In this post, we'll talk about whether you can use a Firestick on a Roku TV and the reasons why you should use your Firestick on a Roku TV.
Can You Use Firestick on Roku TV?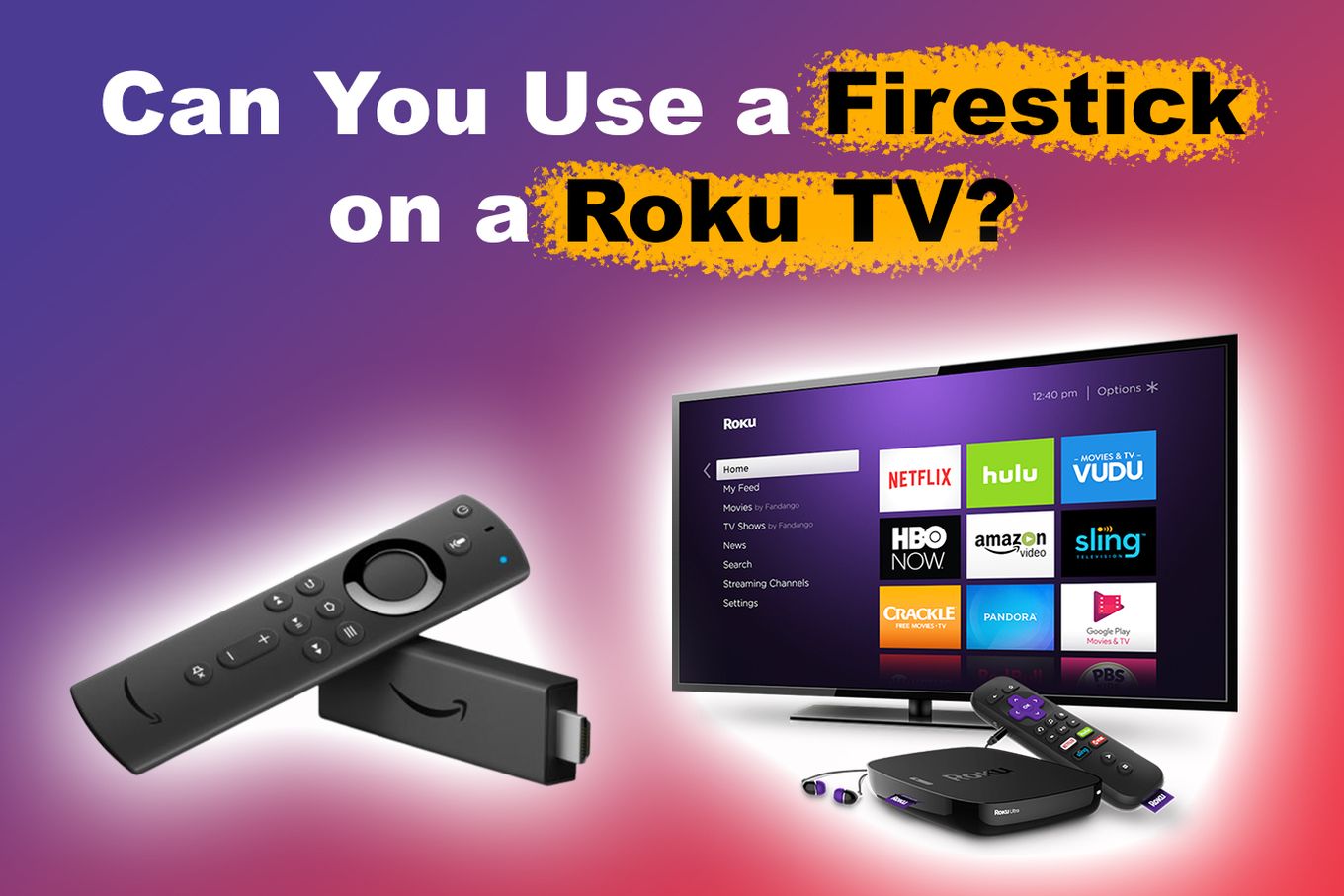 Yes, you can use a Firestick on a Roku TV as long as there's at least one HDMI slot. Connect the Firestick to the Roku TV using the HDMI ports and change the source option in your TV to HDMI. Many TVs such as HiSense and TCL already have built-in Roku TV features so you can use Roku and Firestick on the same TV.
The reverse also works, meaning you can use Roku on Fire TV using the USB power and HDMI cable. You just need to connect the Fire TV to Roku and go to the TV's menu and change the source to HDMI.
How to Use a Firestick on a Roku TV?
Here's how you can use a Fire Stick on a Roku TV.
Step 1: Plug the Firestick Into the HDMI Port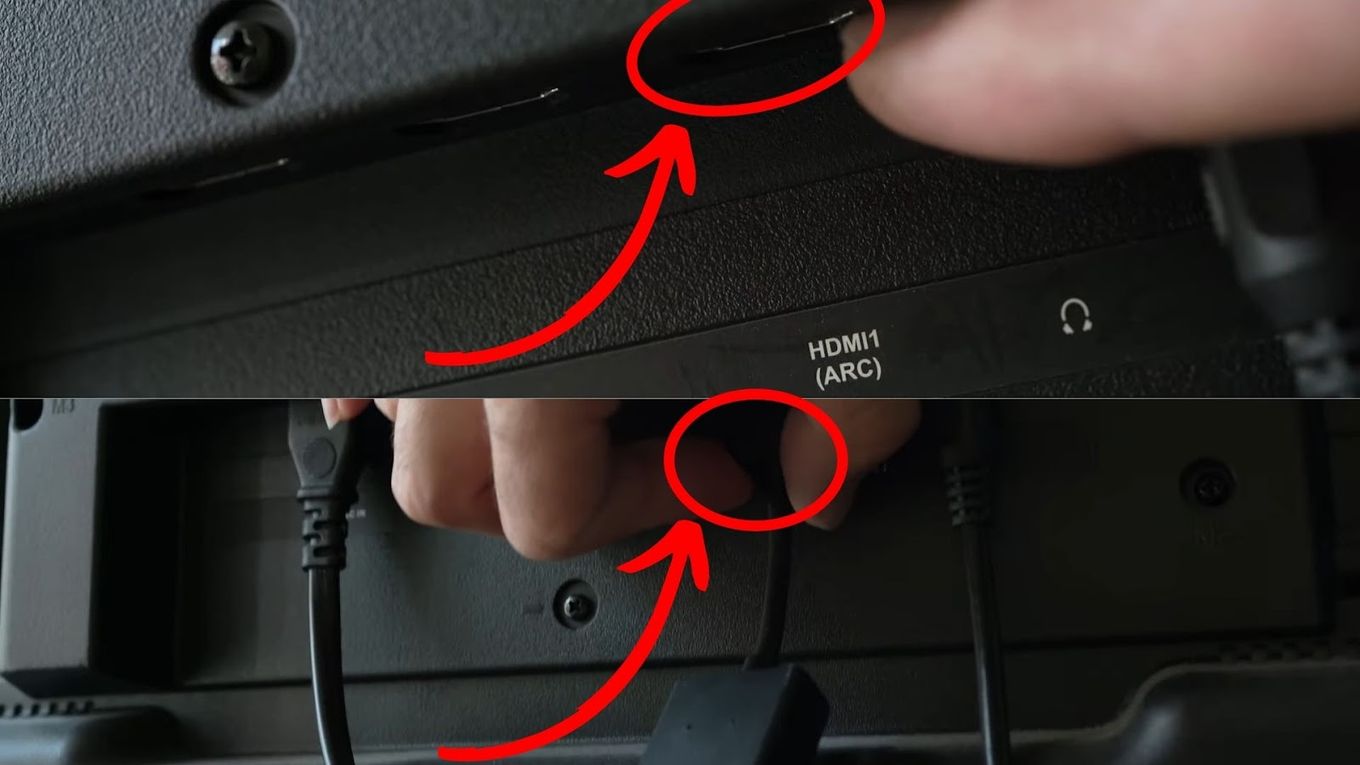 Step 2: Connect the Power to Your Firestick With a Micro USB Cord
The Roku TV should automatically detect your Firestick.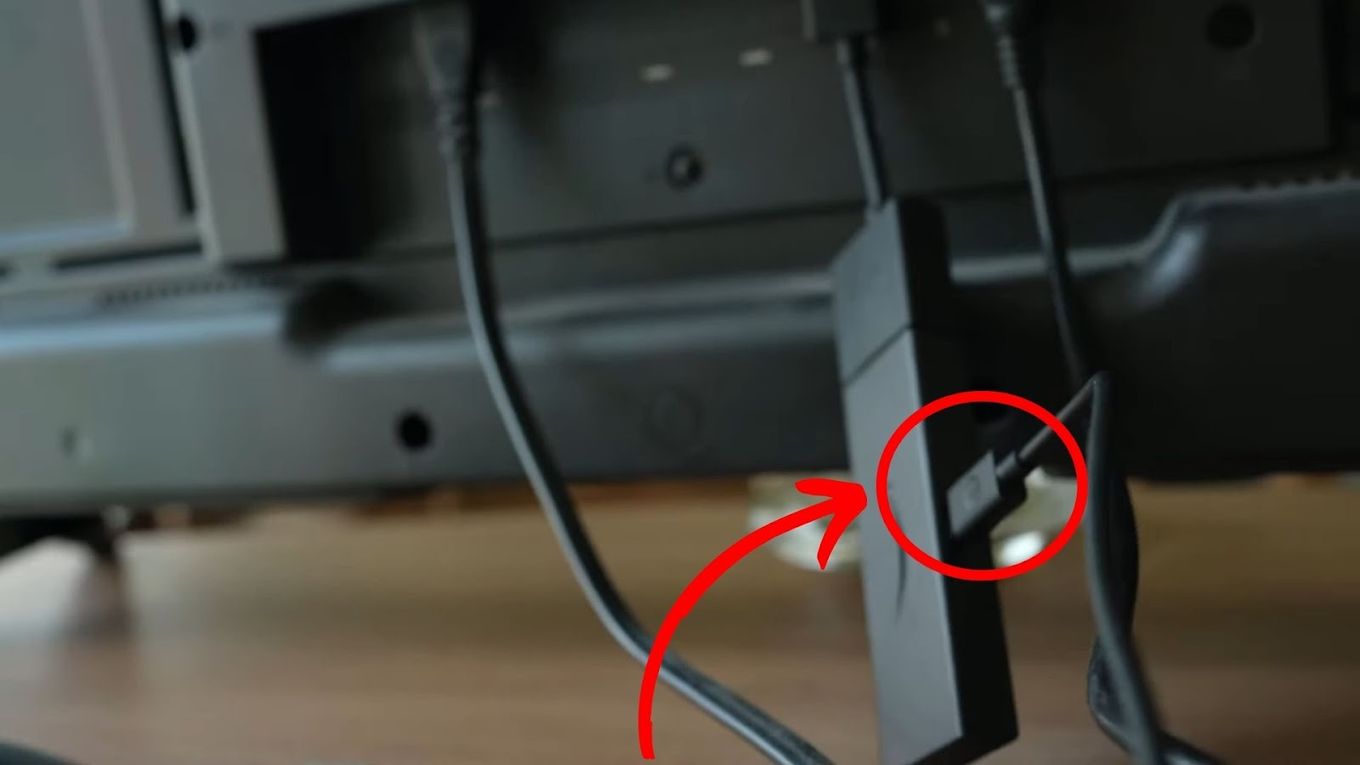 If your TV does not recognize your newly connected device, go to "Settings > TV Inputs > HDMI Port > Set up Input" and select the HDMI input to which you connected your Firestick.
Step 3: Scroll Down & Select "Edit Custom Name & Icon"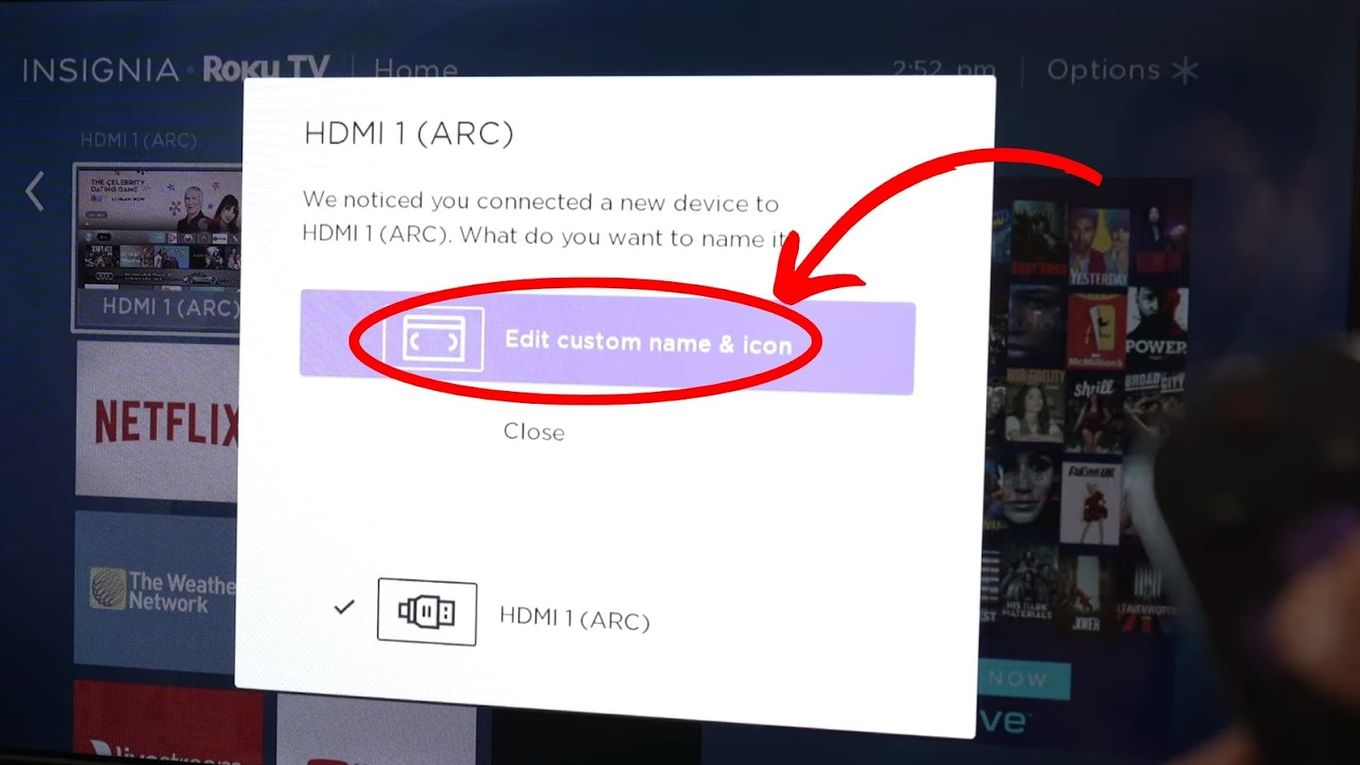 If your TV does not show up this message, go "Settings > TV Inputs > HDMI > Rename > Edit Custom Name & Icon"
Step 4: Rename Your Firestick & Choose "Ok"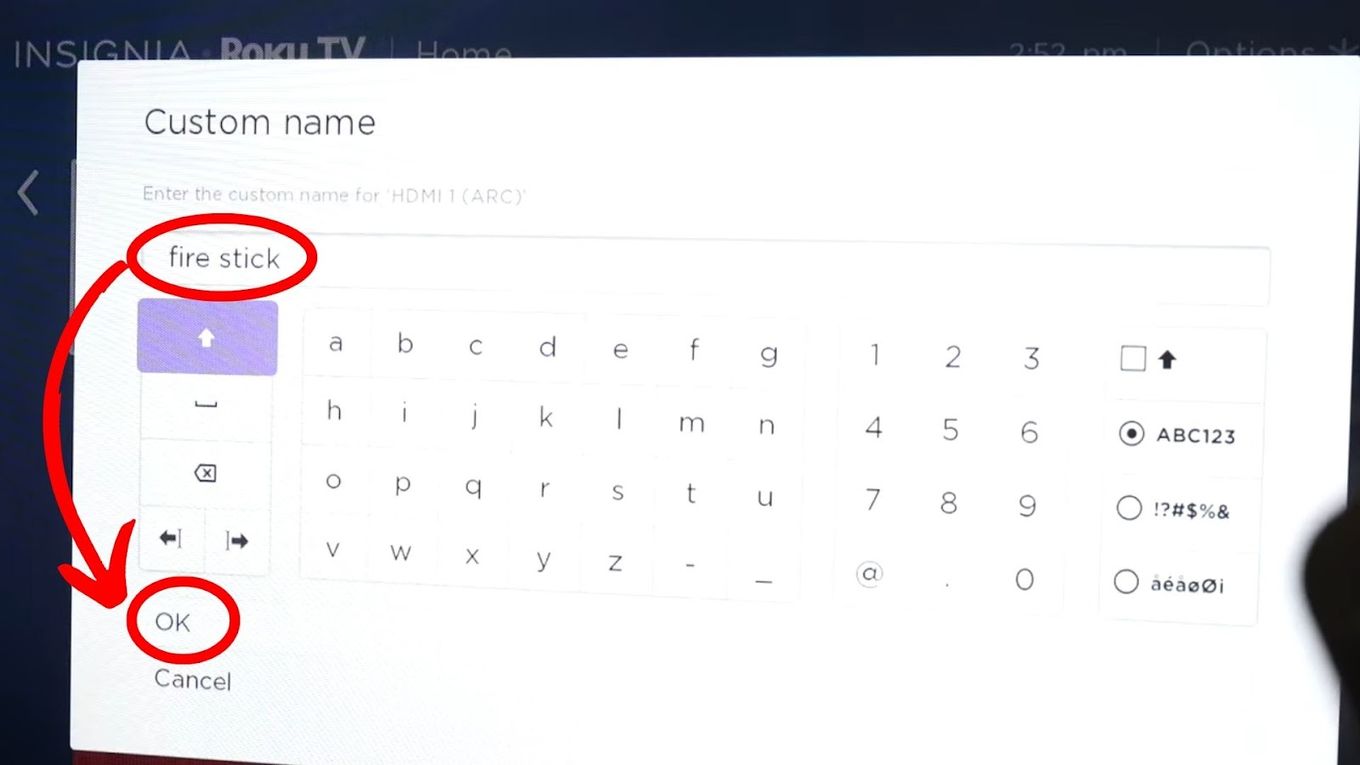 Step 5: Select an Icon for Your Firestick & Press "OK"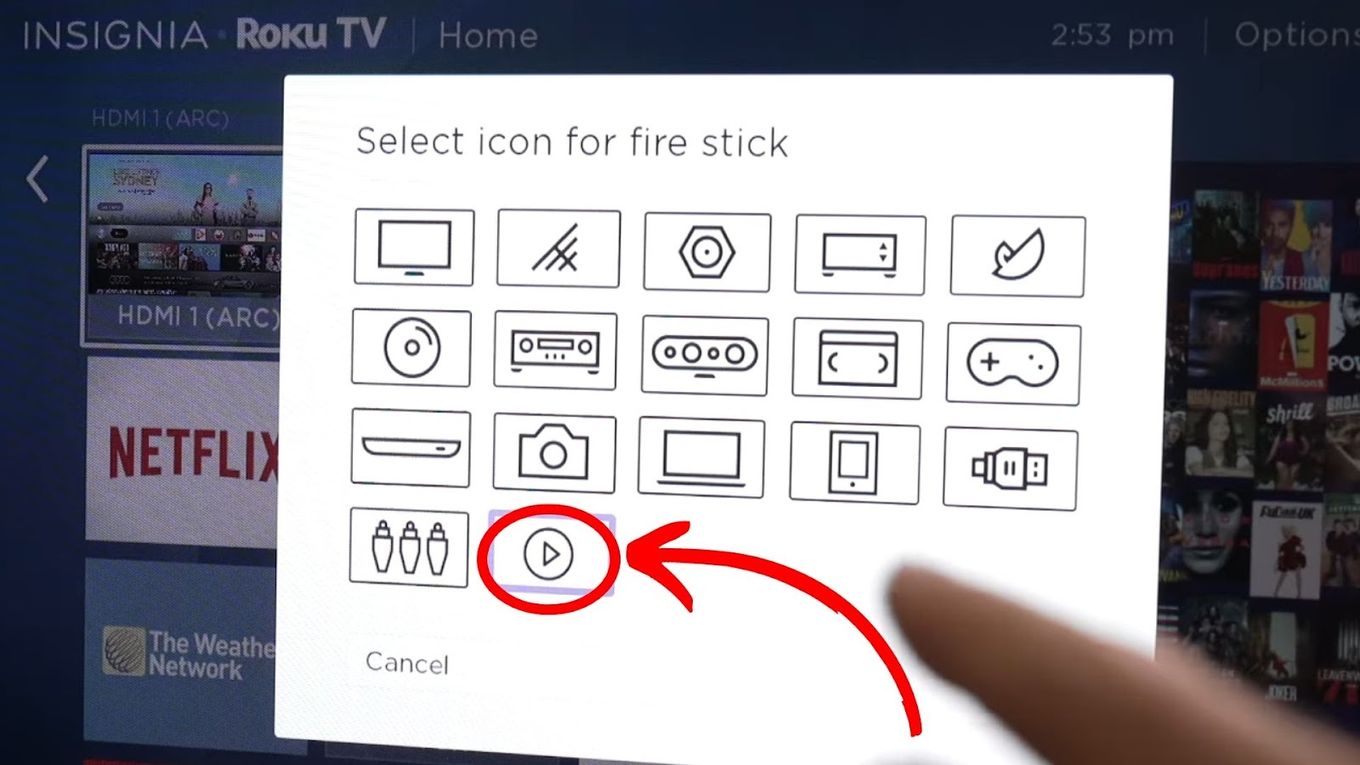 Step 6: Click on the "Firestick" Device on the Main Screen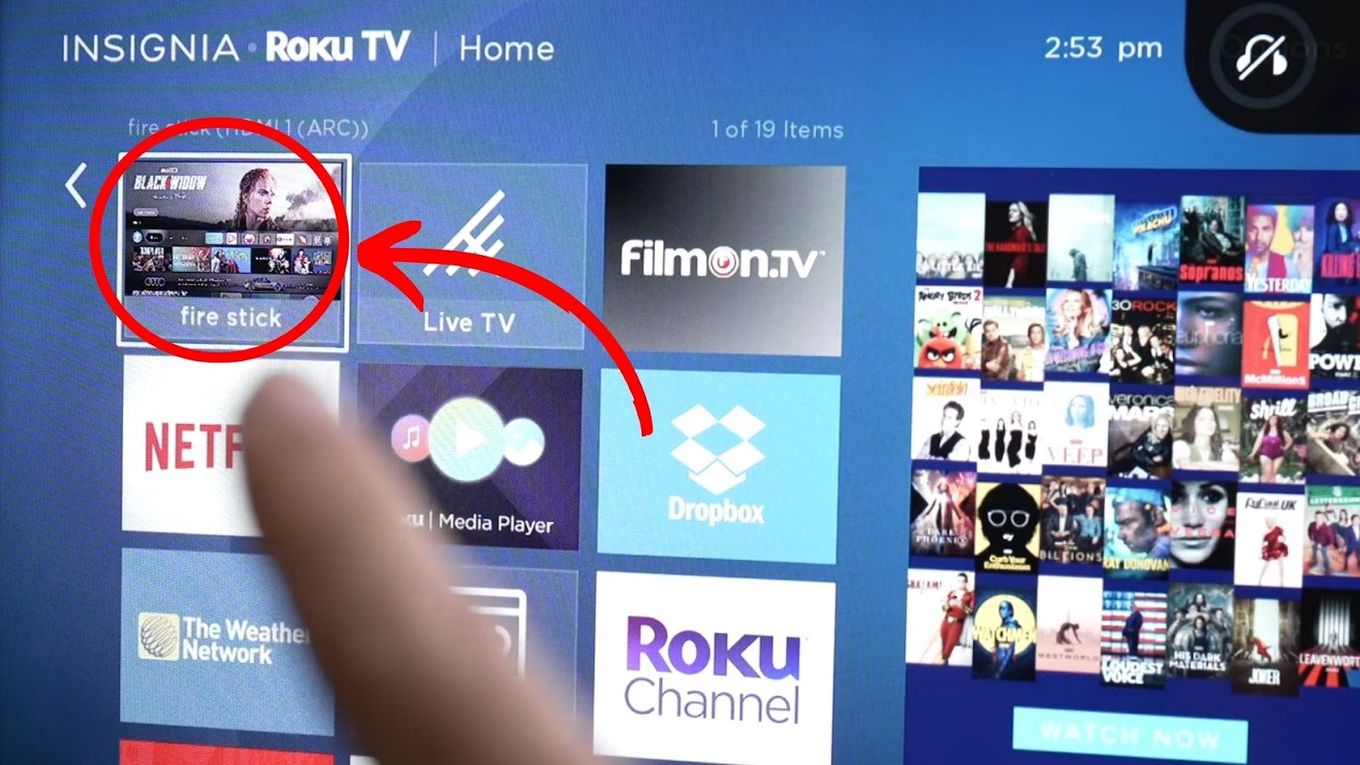 Step 7: Setup Firestick to Turn on Automatically When Switching on Roku TV
If you want your Firestick to turn on as soon as you turn on your Roku TV, go to "Settings > Network > System > Power > Power on > Firestick"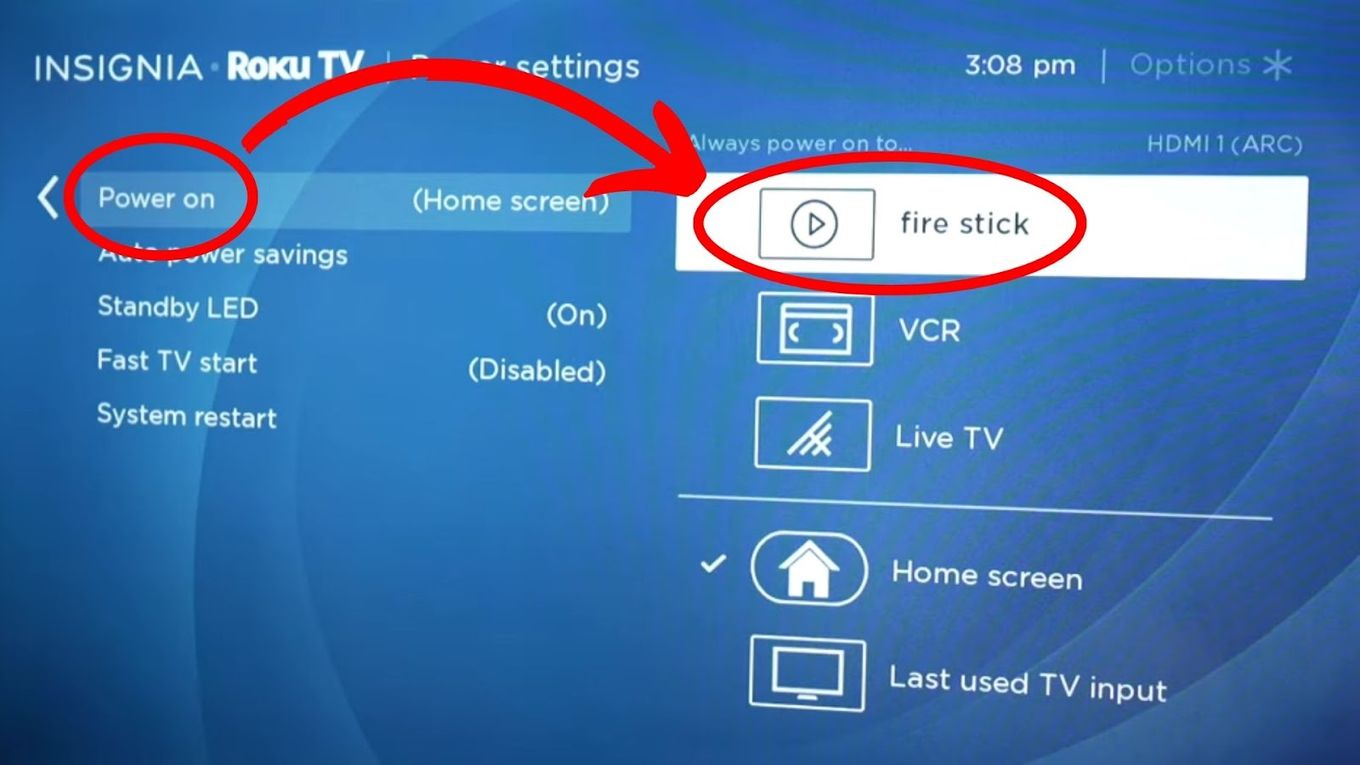 How to Set up Amazon Fire Stick on Roku TV
You will need to set up the Firestick before you can use it on a Roku TV. Here's how to set up an Amazon Fire Stick.
Use your Fire Stick remote to follow these steps. Make sure to connect the Fire Stick to your Roku TV before doing the following steps.
Step 1: Press the "Play/Pause" Button
If you do not see the home screen, press the "home" button and then "play/pause".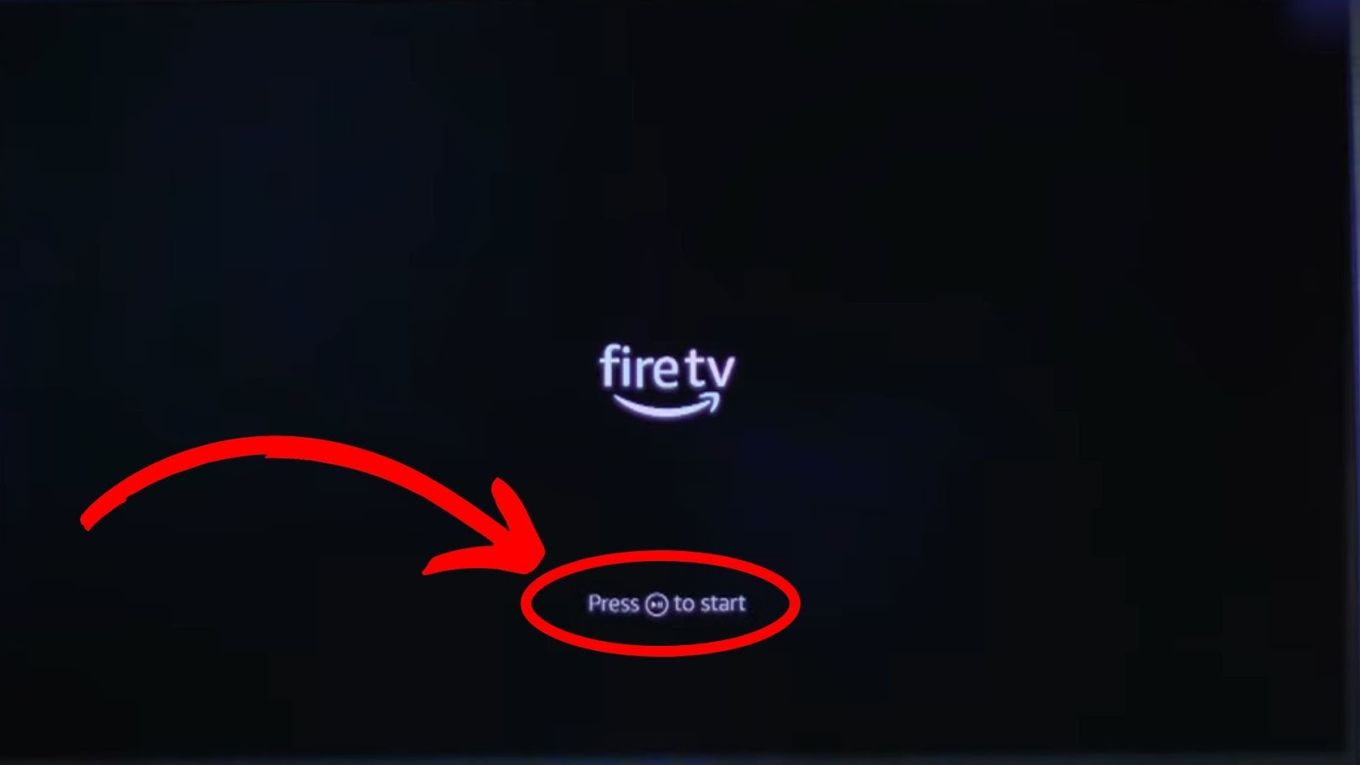 Step 2: Choose Your Language & Press the "Select" Button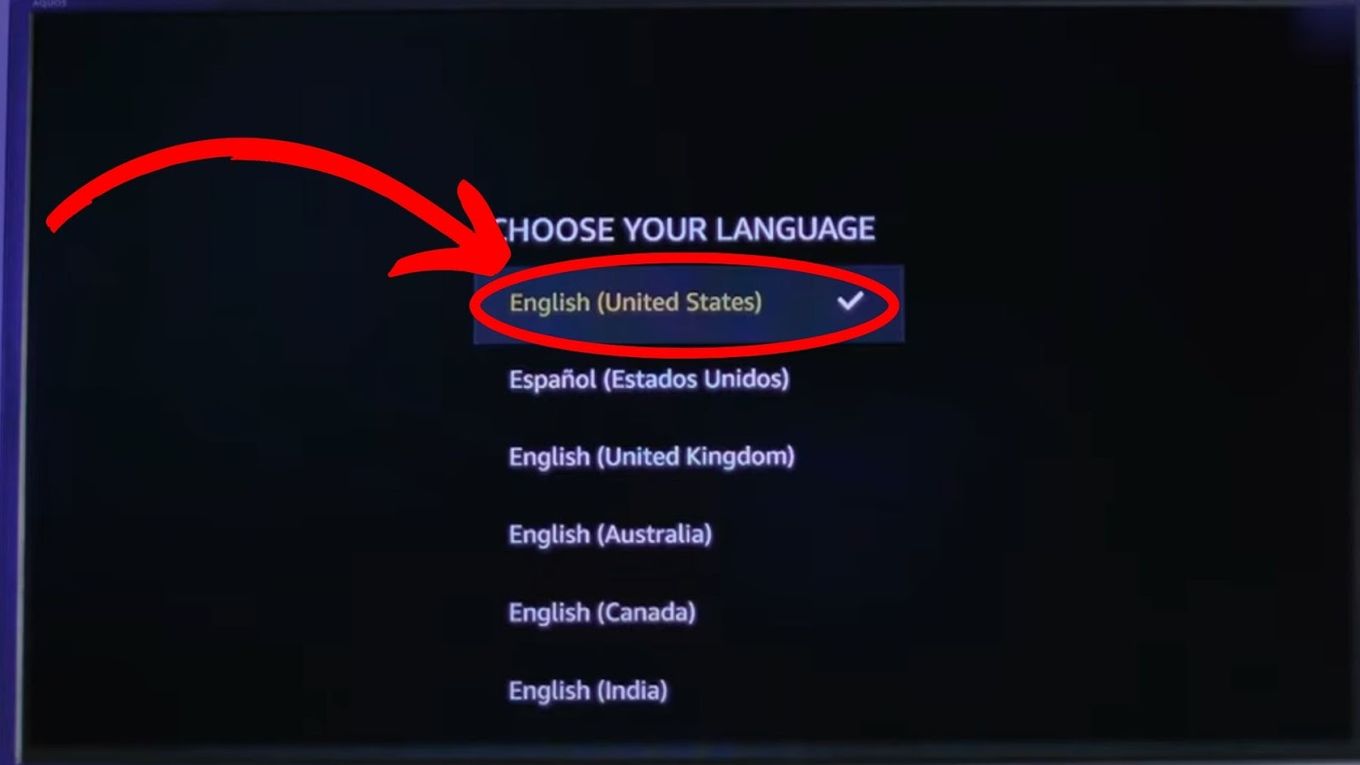 Step 3: Choose "Wifi Network" & Enter Your Password
Use the on-screen keyboard to enter the Wifi password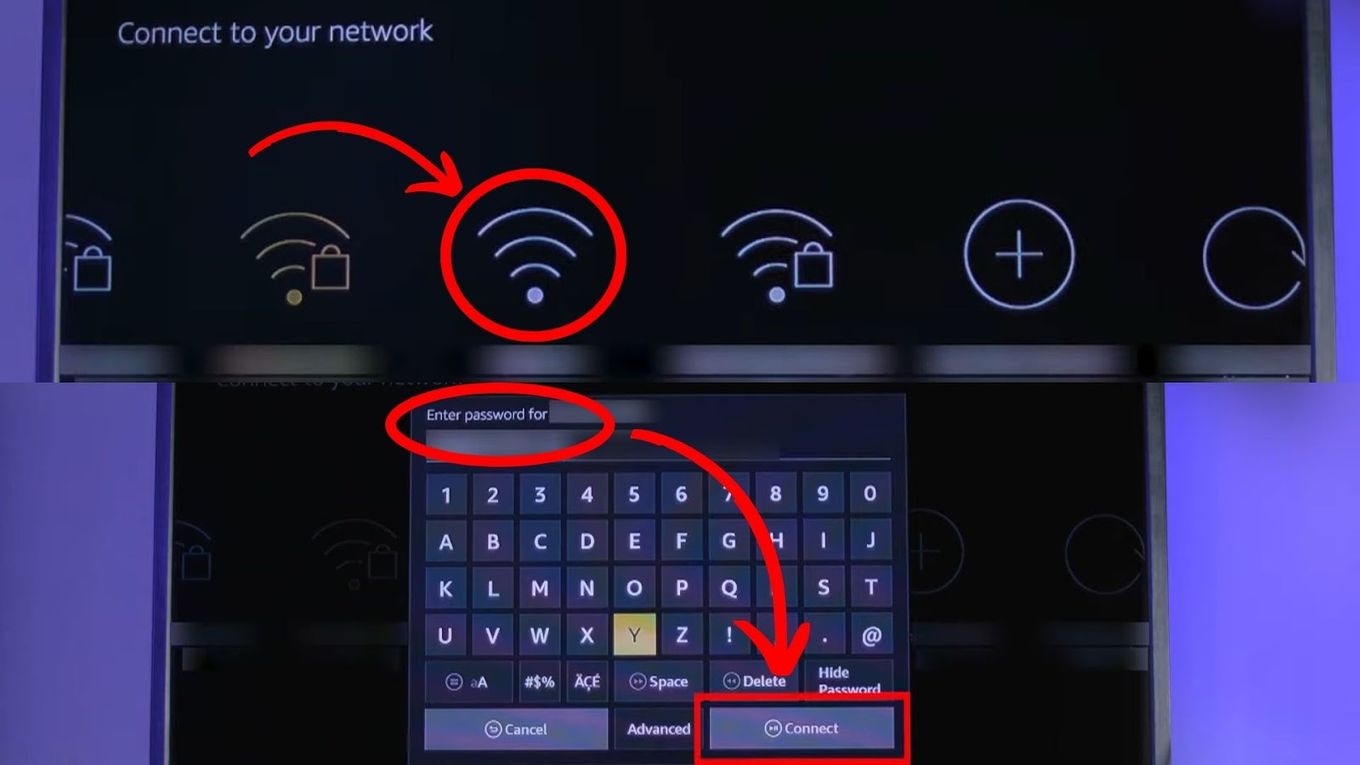 Step 4: Sign in to Your Amazon Account & Enter Your "Amazon ID"
Press "Continue" and "Yes" once you enter your Amazon Login ID.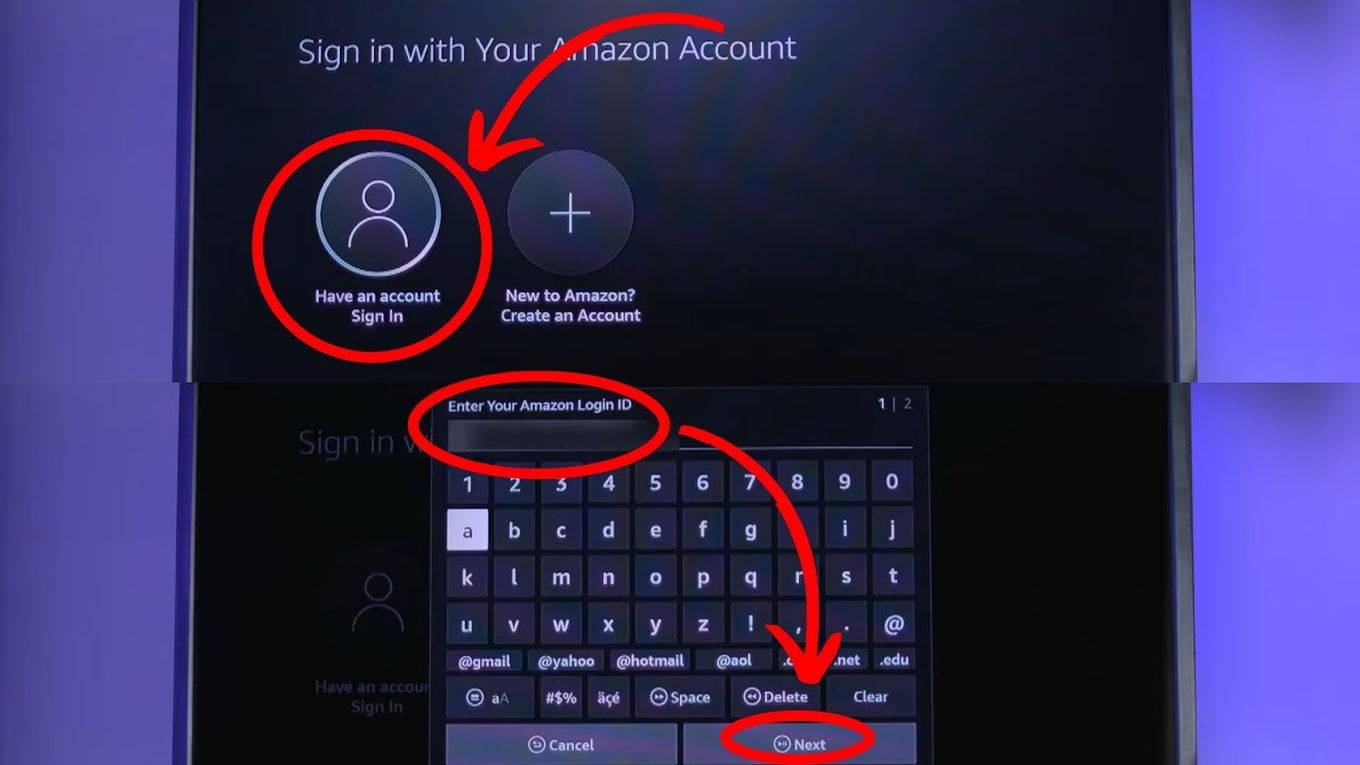 Step 5: Choose Whether to Use "Parental Controls" or Not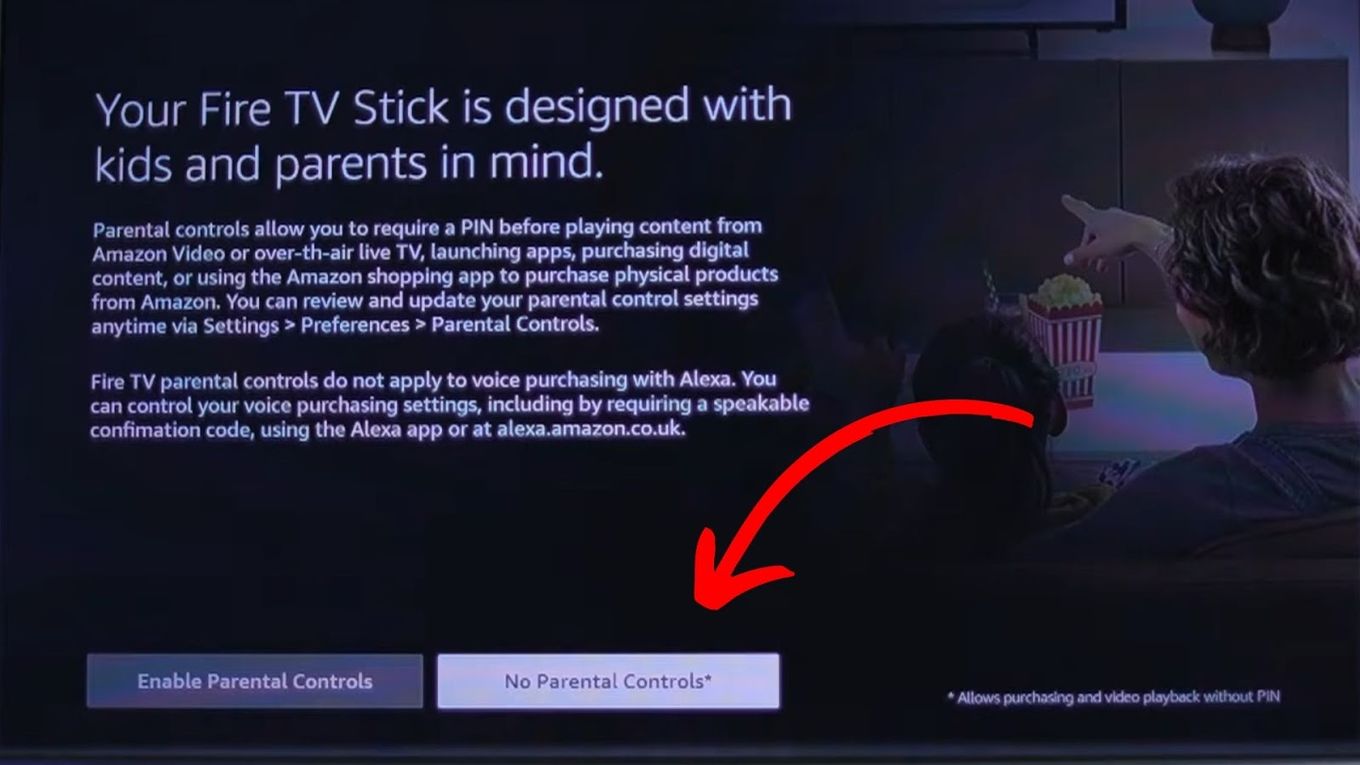 Step 6: Perform the Volume Test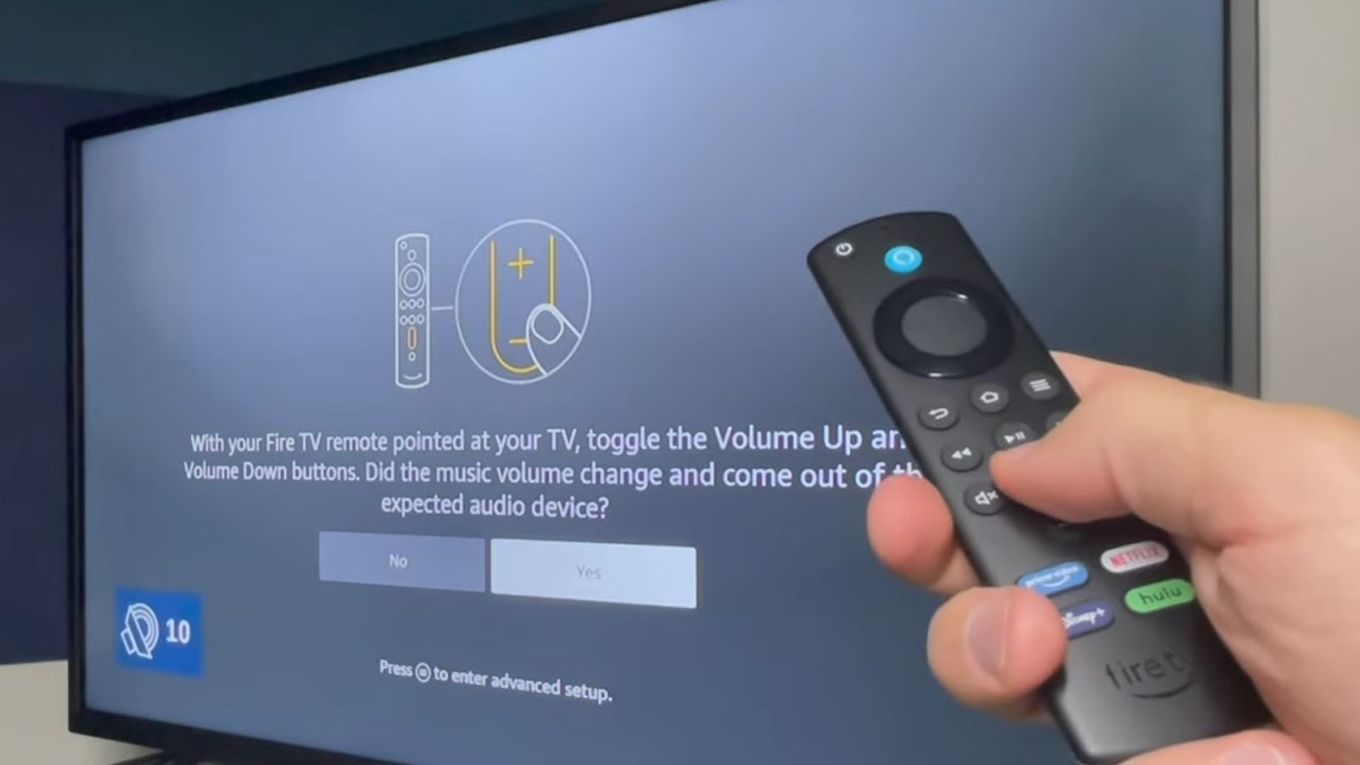 Why Use Firestick on a Roku TV?
Firestick is considered the champion for IPTV streaming devices for different reasons. Here are the reasons why you must consider using Firestick on Roku TV:
User-Friendly. Compared to Roku, Firestick offers a better user-friendly interface.

All Media Types. You can play all types of media on Firestick.

More Content. You can access more streaming apps on Firestick. It also has better VPN support.

Alexa. Firestick lets you use Alexa and voice control.

Easy Connection. It's easy to connect the Fire tv stick to Roku TV.
Definitely, Firestick on a Roku TV is s one of the easiest ways of bringing voice control and streaming apps to your TV.
Roku Stick VS Firestick: Which One Is Better?
Roku Stick is better if you want to have a wider variety of channels. It offers 3000 channels compared to Firestick which only offers 200. Fire Stick is better if you want to control other Alexa-compatible devices besides your TV, like turning on lights. However, there's more to consider before taking a final decision.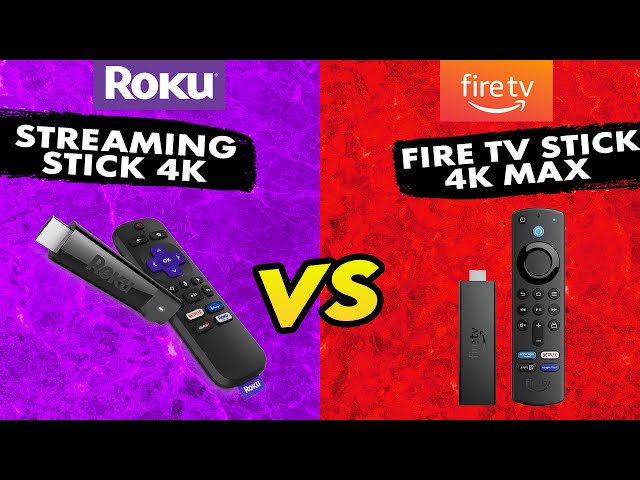 For example, if you are a heavy consumer of Amazon Prime Video content, then Firestick may be better but if you like more free content, then Roku is the better choice.
Here are the differences between Firestick and Roku Stick.
Price Comparison
Price-wise, both options are very similar although some would argue that the Fire Stick provides more features as you can control more devices using Alexa.
Let's consider the cheapest models, namely the Roku Premiere (Check in Amazon) and Fire TV Stick with Alexa Voice remote (Check in Amazon).
They are sold for the same price at $39.99. Although at first, it seems Roku offers more value for your money because it comes with 4K streaming capabilities and Firestick doesn't, Firestick usually have some Amazon discounts.
If you want 4K streaming for the Firestick, then you'll need to buy the Amazon Firestick 4K, which costs $10 more.
Ease of Use
When it comes to ease of use, then Roku is the winner. Although both are easy to install, set up, and use, Roku has a slight advantage because it has a simpler interface and it is more neutral: Firestick usually emphasizes content from Amazon Prime Video while Roku doesn't do that: it is more neutral in what it shows to the viewers.
Roku also lets you find specific content easily, and add and organize channels so you can easily access your favorite ones. In contrast, Firestick doesn't let users organize their apps and would show Amazon content first.
Voice & Remote Control
Roku is probably the winner in this aspect if all you need is to control your TV.
Both the Firestick and Roku let you control the TV using your voice. The voice control feature comes in the form of an in-app remote for Roku and a button on the remote for Firestick.
Both are fast to respond to searches. Firestick has more voice control options than Roku but it does not work with Google Home. Firestick allows you to control all kinds of Alexa-enabled devices and not just the TV, which is a limitation of Roku.
Roku offers voice control through Amazon Alexa and Google Home. This means that you are better off choosing Roku if your smart-home speaker set up at home is Google.
As for the Roku remote, it also has more control buttons and two programmable buttons. Firestick has quick-access buttons but you cannot program them.
Streaming Services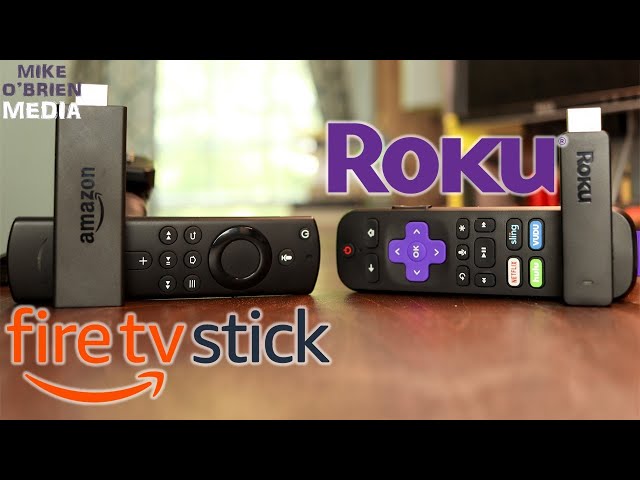 If you're looking for more free content then Roku should be your choice as it offers plenty of different apps or as Roku calls "channels".
Narrowing down your content search on Roku is easy while Firestick being a product of Amazon tends to put more emphasis on Amazon Prime Video content even if the device offers a wide range of apps.
Both Roku and Fire Stick lets you easily access popular streaming services like Netflix, HBO Max, Hulu, and YouTube TV apps. Both also have Amazon Prime Video and The Roku Channel.
Video & Audio Quality
Firestick is better in terms of audio quality since Firestick models are compatible with Dolby Atmos while for Roku, only the latest Roku Ultra device is. This makes Firestick better when it comes to audio quality. In terms of video quality, Roku is better.
Firestick and Roku devices can stream in at least 1080p resolution and most can stream in HDR except for Roku Express. As for 4K streaming, only the top-end Firestick devices are capable while all of Roku except for Roku Express can stream in 4K.
Design
Firestick offers more flexibility in its design. Amazon's device comes with the HDMI extender cable but the Roku stick doesn't have it.
Both also have buttons on the remote control so you can easily control your TV. Firestick also added more buttons so you have more options for controlling sounds and AC receivers.
In terms of interface, Roku is the better option for those who prefer being able to access many channels quickly since Firstick prioritizes its content in Amazon Prime Video.
What to Do If Firestick Is Not Working on Roku TV
There are various reasons why Firestick may not be working on your Roku TV. These could be caused by the battery, the power connection, the HDMI cable, or even an incompatible TV model. Here's what you can do if Firestick is not working on Roku TV:
Check the Battery. Check the battery level as you may need to replace it.
Check the Power Connection. Check if the power cord is plugged properly into both the outlet and the Firestick. You can also choose to plug the power cord into a different outlet.
Check the HDMI Cable. Check if it's firmly plugged into your TV and Firestick. You can also try using a different HDMI cable.
Use a Different TV. Try connecting your Firestick to a different TV as the problem can be because you are using an incompatible TV mode.
Restart TV & Firestick. Try restarting both devices to solve the problem.
Factory Reset. If all of the above methods have failed then you can try to do a factory reset and then restart your TV. This should be your last resort as the device would go back to its original settings and delete apps and other data.
Does Roku Have a Monthly Fee?
Roku does not charge a monthly subscription fee. You only need to pay a one-time fee to buy the device. You can then add paid channels like streaming apps like Netflix, HBO Go, or Disney+ which charge a monthly fee. If you already have an existing subscription you simply need to add the app and log in with your details.
You can also take advantage of Roku free channels if you don't have any existing subscription to streaming apps and don't want to pay monthly fees. These free Roku channels can find at the Roku Channel store. These channels have some popular shows and movies. Roku also has its own channel.
You Can Use a Firestick on a Roku TV
You can use a Firestick on a Roku TV using the HDMI slot. After all, many consider Firestick the top-rated IPTV streaming device.
Plus, using Firestick on Roku TV lets you access all media types and more content. Fortunately, it's easy to connect your Firestick to a Roku TV with its plug-and-play design.
Related Articles
Join 2,000+ readers and learn something new every month!
Get notified about new blog posts, tips, tricks, fullPage.js news etc.
RSS feed