Smart TVs are extremely popular, pretty much every home has one or more. They can be very useful and they make enjoyable the content on the big screen.
Nowadays, a lot of people use their smart TVs for browsing the web. You can get a web browser for your Android TV just like you can get it on many other smart devices.
Using an Android TV browser is perfect for viewing the web with multiple people and displaying content on the big screen.
Usually, Android TVs do not come with a web browser pre-installed, so in this article, we will go through some of the best Android TV browsers and find the best one for you.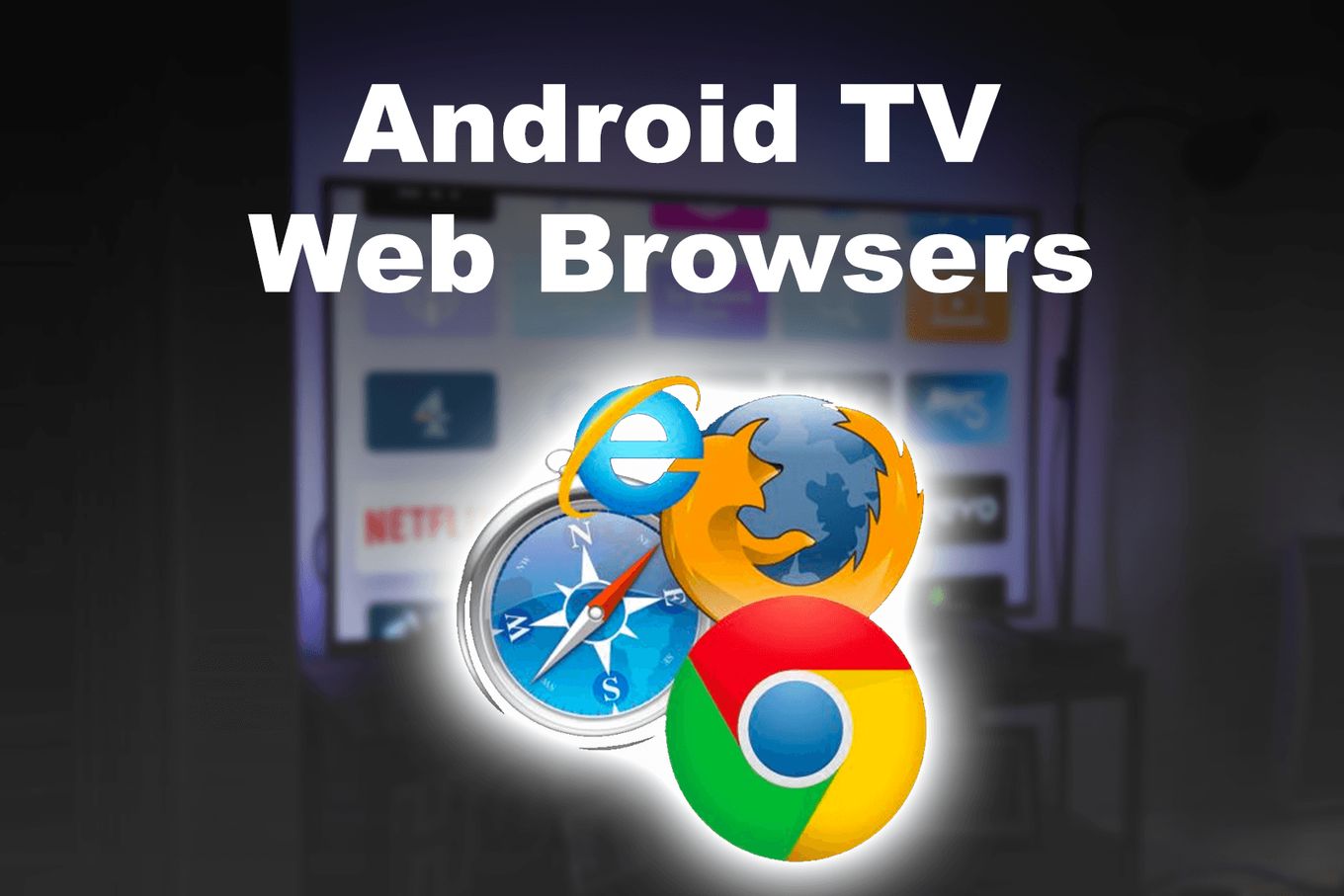 Do you have an Apple TV? Then check the article we wrote about the best web browsers for the Apple TV.
What Is Android TV?
Android TV is a kind of smart TV that uses an Android-based operating system. Its main advantage compared to other smart TVs is the app ecosystem. Android TVs have access to more than 7000 apps. This gives them a huge advantage compared to other non-android smart TVs that will have a much-limited number of supported applications.
In addition to that, Android TVs provides a few more benefits compared to other smart TVs such as:
Voice recognition: Android TVs come with an assistant that works in a very similar way to Amazon Alexa or Google Echo. It allows you to control basic functionalities with your voice. You'll be able to do things such as switching channels or changing the volume.

Screencast capability: this will make it super easy to cast content from your phone into your TV or to mirror the screen of a computer on the TV wirelessly.

Automatic updates: unlike other operating systems, Android is a much more robust system backed up by big companies and in constant development. This will give Android TV a big advantage in terms of keeping up to date with the latest technologies and apps. On top of that, updating the Android TV is quite easy compared to other smart TVs.
So, to keep it simple. An Android TV is a smart TV but not all smart TVs are Android TVs. Other smart TVs use different operating systems such as Roku, WebOS, Tizen, etc. And usually, those operating systems are more limited than Android TV.
Top 6 Android TV Browsers
Let's jump straight and go through some of the top web browsers for your smart TV. By the end of this article, you'll know which one suits you best as we will talk about each one and the features they have to offer.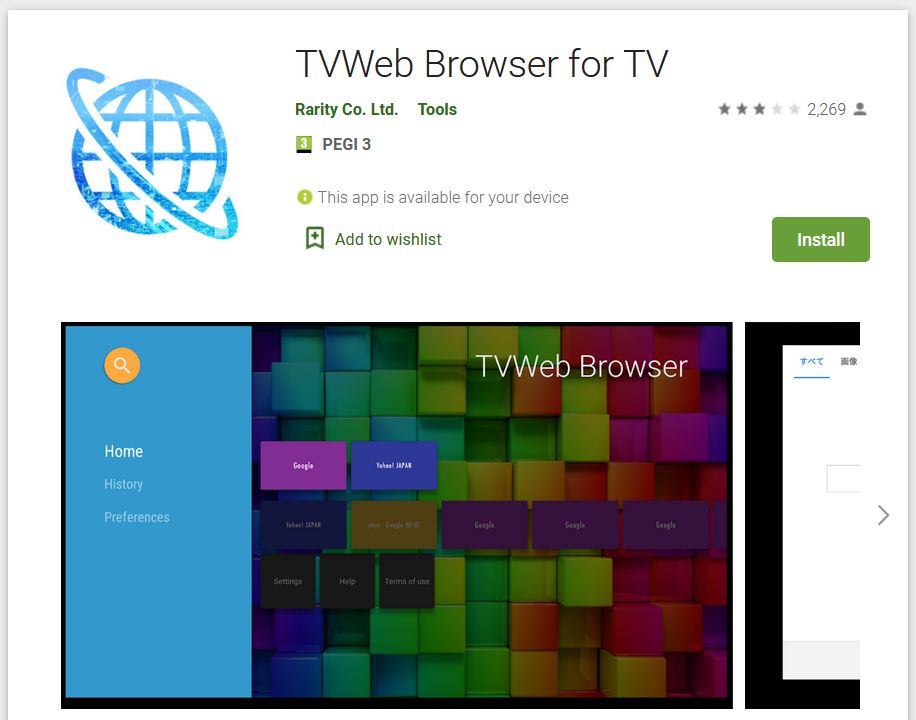 This Android TV web browser is quite interesting because it is a dedicated Android app that can be easily installed via the Google Play Store.
TVWeb Browser is specifically designed for the big screen. So navigation is very intuitive, the UI is laid out making it easy to use the different menus and access web browser-specific things like search engines and history.
The app works well with voice commands and voice search, so you can use your remote to search history, bookmarks and the web, etc. You can even use your Android remote as a mouse cursor within this Android TV web browser.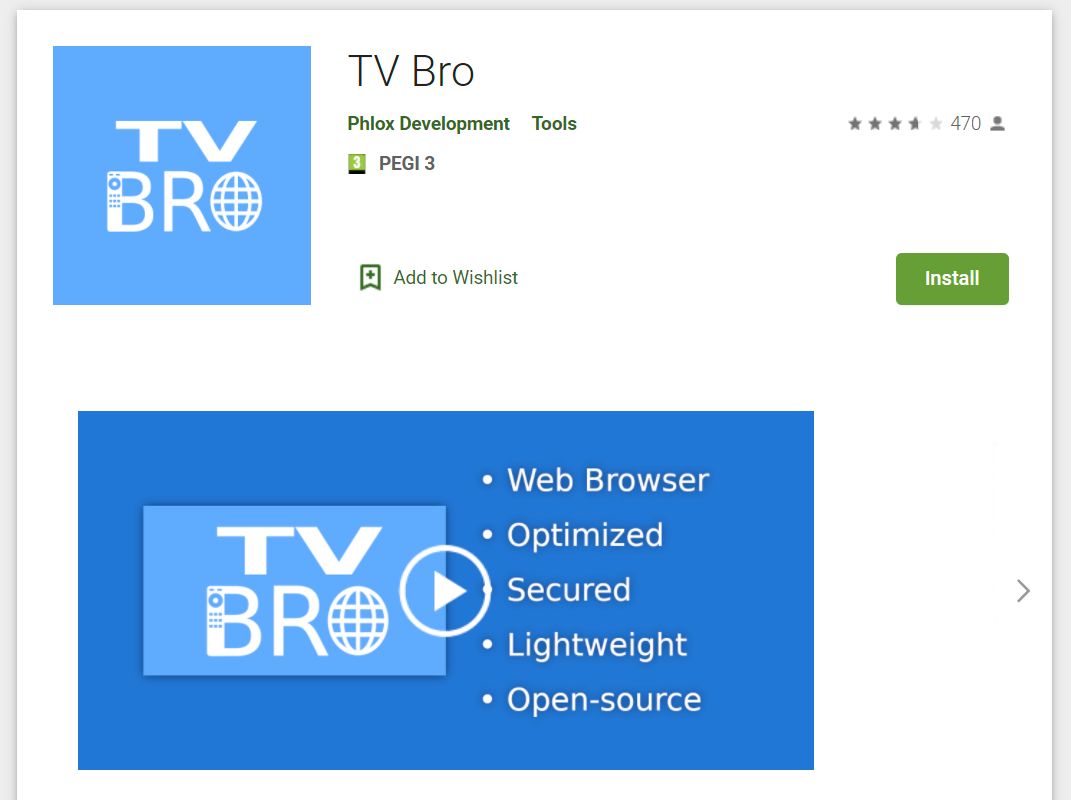 TV Bro is a specifically designed Android TV web browser, so it will work without any hassle with your Android TV. You can install this app directly from the Google Play Store.
This specially designed Android TV browser has key features such as tabs, bookmarks, voice search support, user agent switching, and a built-in download manager.
It is also a fully open-source Android TV web browser as well, so you can actively contribute to its development if you like.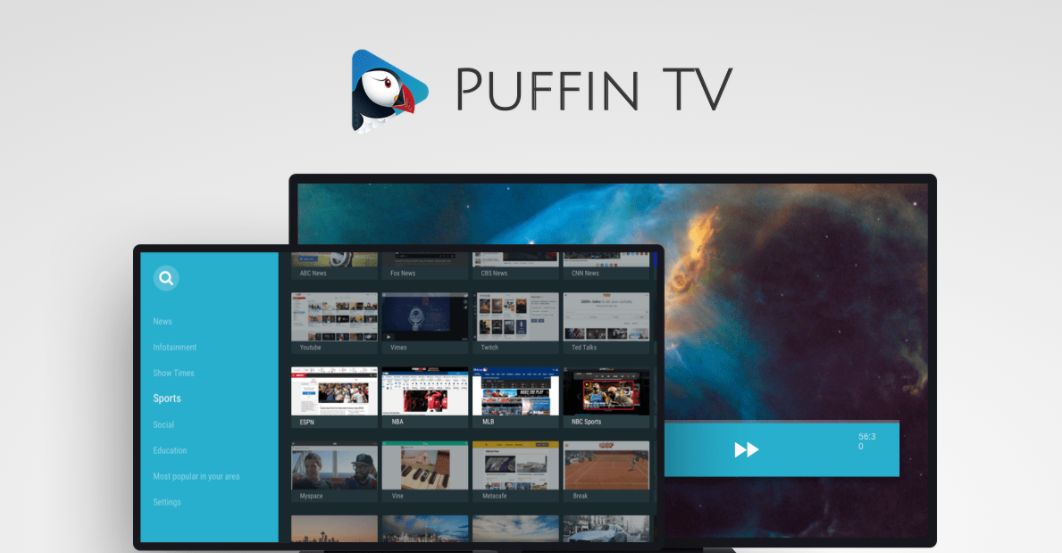 Puffin TV is another web browser specifically designed for your Android TV. It is probably one of the most well-designed Android TV browsers out there.
It has full compatibility with your Android TV remote, and it implements it well within the app itself. Navigation feels fluent and effortless, and you can just tell the whole app is designed specially around the big screen.
You can easily create QR codes and send it directly to your TV or another smart device, so you don't need to type in a long URL. Puffin is really designed for the TV and has many smart features.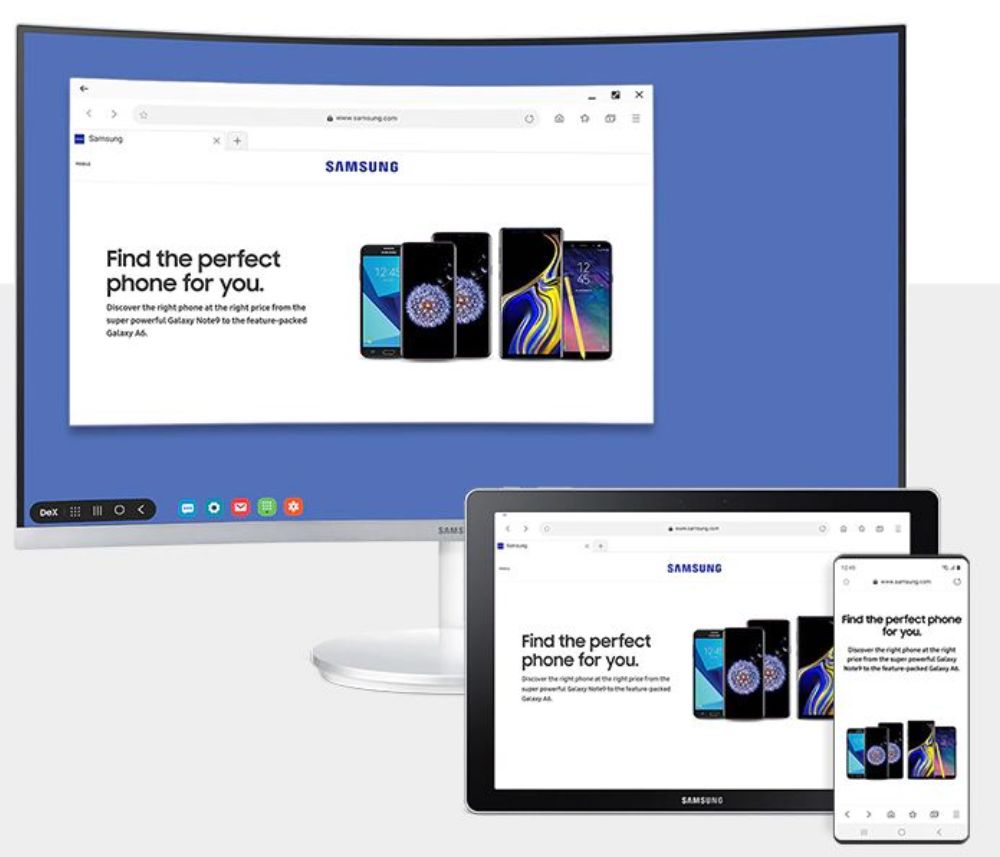 The Samsung Internet Browser is a great choice for many smartphones, but it also has a place in the Android TV market as well. It has impressive tracking protection features just like Firefox and easy accessibility options like font size options to make viewing some websites easier.
This Android TV web browser comes with its own built-in ad-blocker, making internet websites load much faster, very important when browsing the web on the TV.
Do you have a Fire TV? In that case, read how to use a web browser in Fire TV and what are the best browsers for Firestick.
You can take advantage of the high-contrast mode, which will give you the sharpest picture on the TV. If you have a Samsung Android TV, this Android TV browser may come pre-installed for you.
And depending on your Android TV model, you can use the Samsung Internet browser with a compatible Bluetooth mouse and keyboard – making navigation and searching feel like you're on your phone or laptop.
Samsung Internet is also the default web browser for Samsung Smart TVs.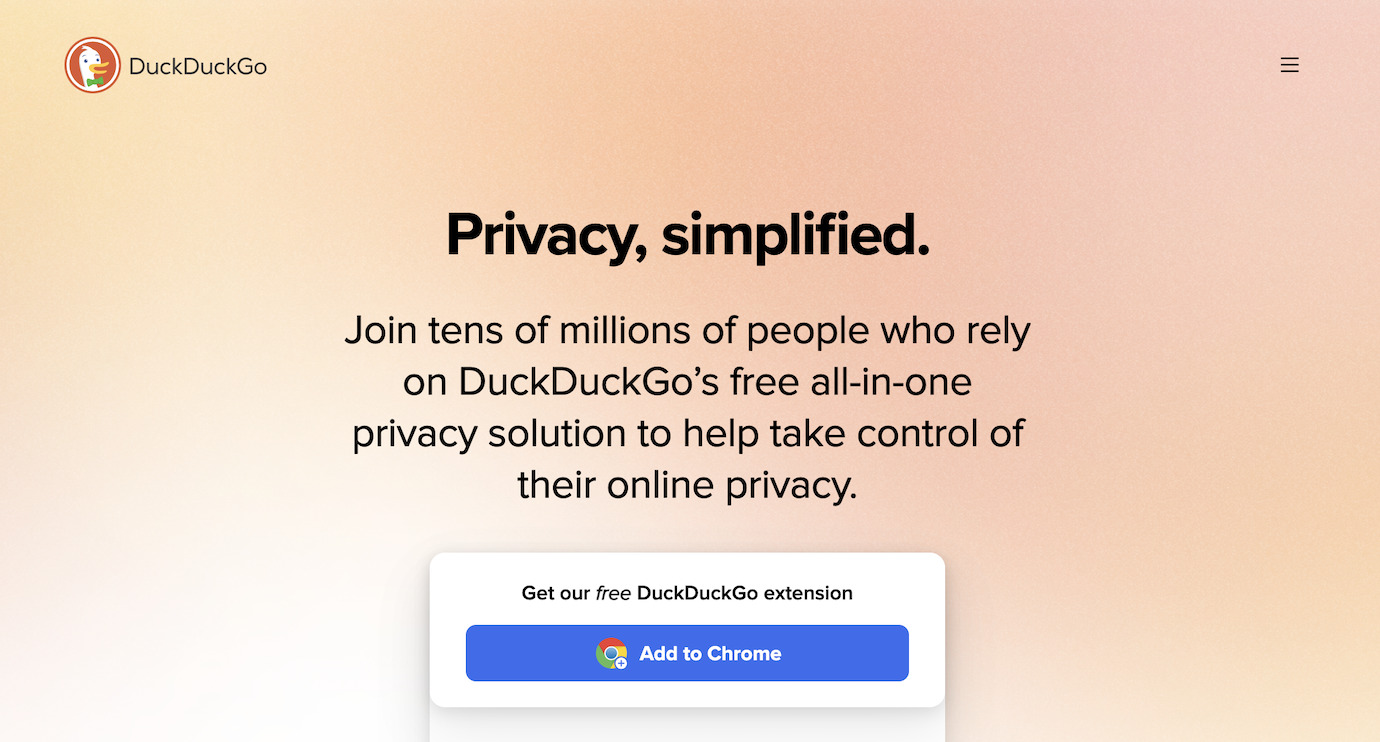 DuckDuckGo has established its name as one of the best smartphone browsers that observe user privacy. Gladly, the company carried out most of its features over their Android TV version.
And as it promotes itself as the web browser that offers the best online privacy protection, expect your activities and searches to be 100% private and secure.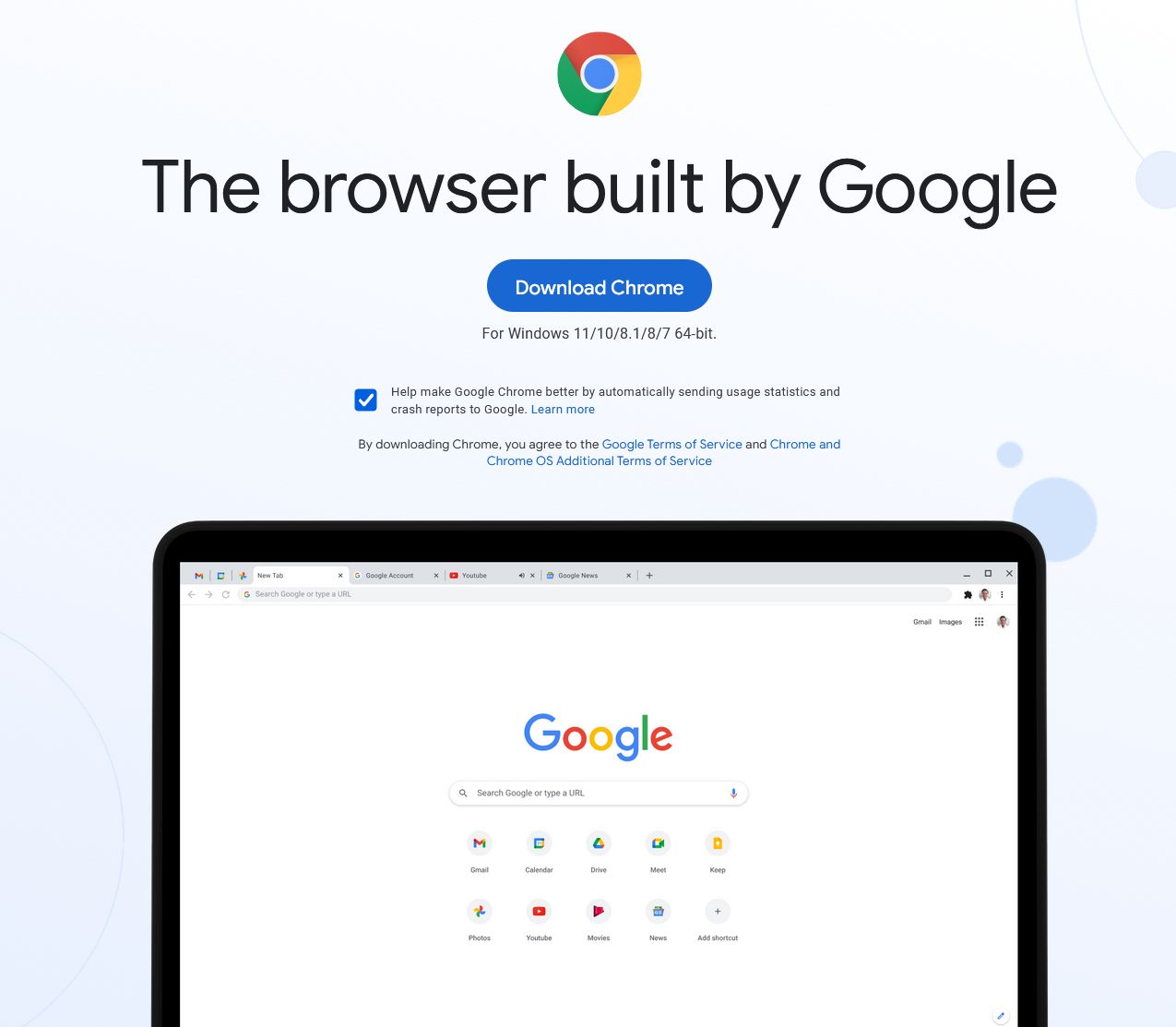 Google Chrome is one of the most loved and well-known web browsers across the world. We all probably have used this web browser on another device: your phone, your laptop, or other smart devices. So it is a great idea to use Google Chrome on your Android TV.
However, on most Android TVs, the Google Chrome browser does not come pre-installed. You may have to download it through the Google Play Store. Sometimes, you can install Google Chrome via voice command, but that depends on your Android TV.
If you are a Google user primarily on other devices, the Google Chrome browser will be a great choice because you can sign in and get access to all your history, bookmarks, and all that you love about your Google account.
Related article: Solution to Mouse Pointer Not Showing in Chrome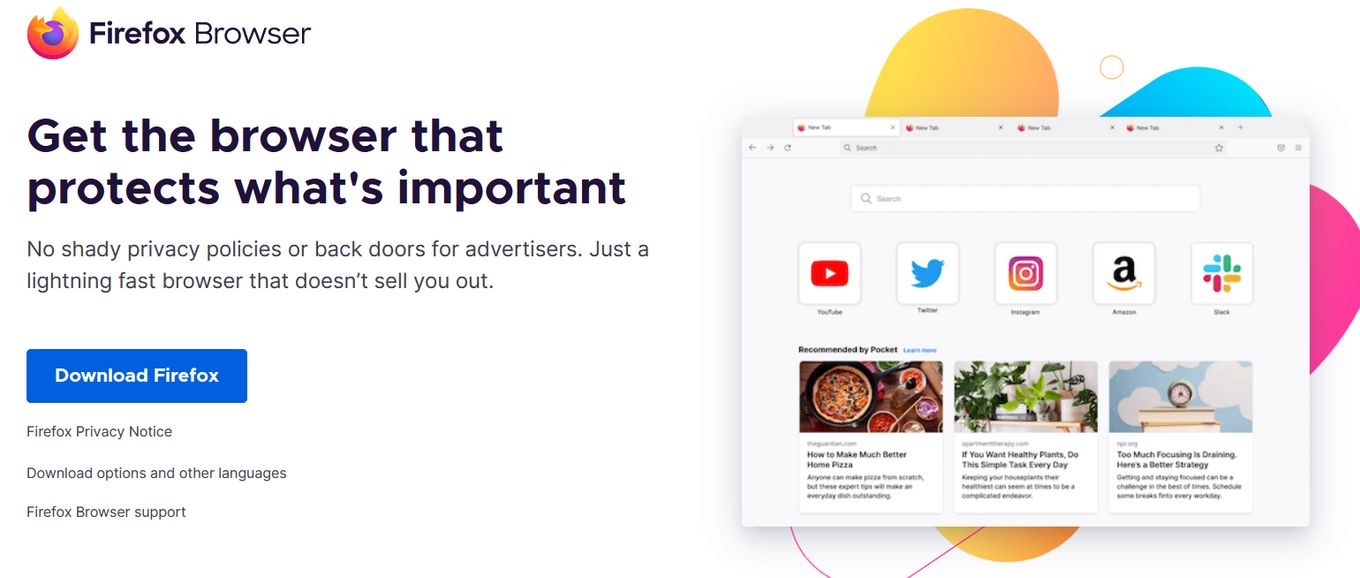 Firefox is another popular choice for a web browser on many devices. Mozilla is extremely privacy-focused and the browser itself has extra privacy and tracking blocking features to help keep you safe online.
It is definitely a great choice as an Android TV web browser: lighting fast and no need to worry about privacy when browsing the web. Comes with lots of features like autoplay blocking, third-party tracking cookies blocking, password manager, and adblocking.
Like Google Chrome, there is no dedicated Android TV version of Firefox, but you can still install it on your smart TV. Once you get Firefox installed, most of the browser extensions will still work, unlike Google Chrome.
To get Firefox installed, you have to sideload it, but don't be put off by it, it's easy to do and manage.
Can You Get Chrome On Android TV?
It depends on the model of your Android TV smart device. On some TVs, you can install Chrome via the Play Store but others TV models don't allow this. However, you can install another Android TV browser like Puffin TV and access Google that way.
Which Browser Is Best For Android TV?
It is best to install an Android-specific TV web browser, like the Puffin TV app or TV Bro. They are designed to work on the Android TV OS. Even though you can install well-known web browsers like Chrome or Firefox, they don't have a dedicated app.
Related Articles