Are you a Peacock streamer looking to enhance your viewing experience? Do you have a TV with Chromecast or a Chromecast dongle? Then you've come to the perfect spot!
We will explore if you can Chromecast Peacock and guide you through the steps of how to Chromecast Peacock. So, sit back and relax because, with our help, you'll be streaming your favorite shows in no time!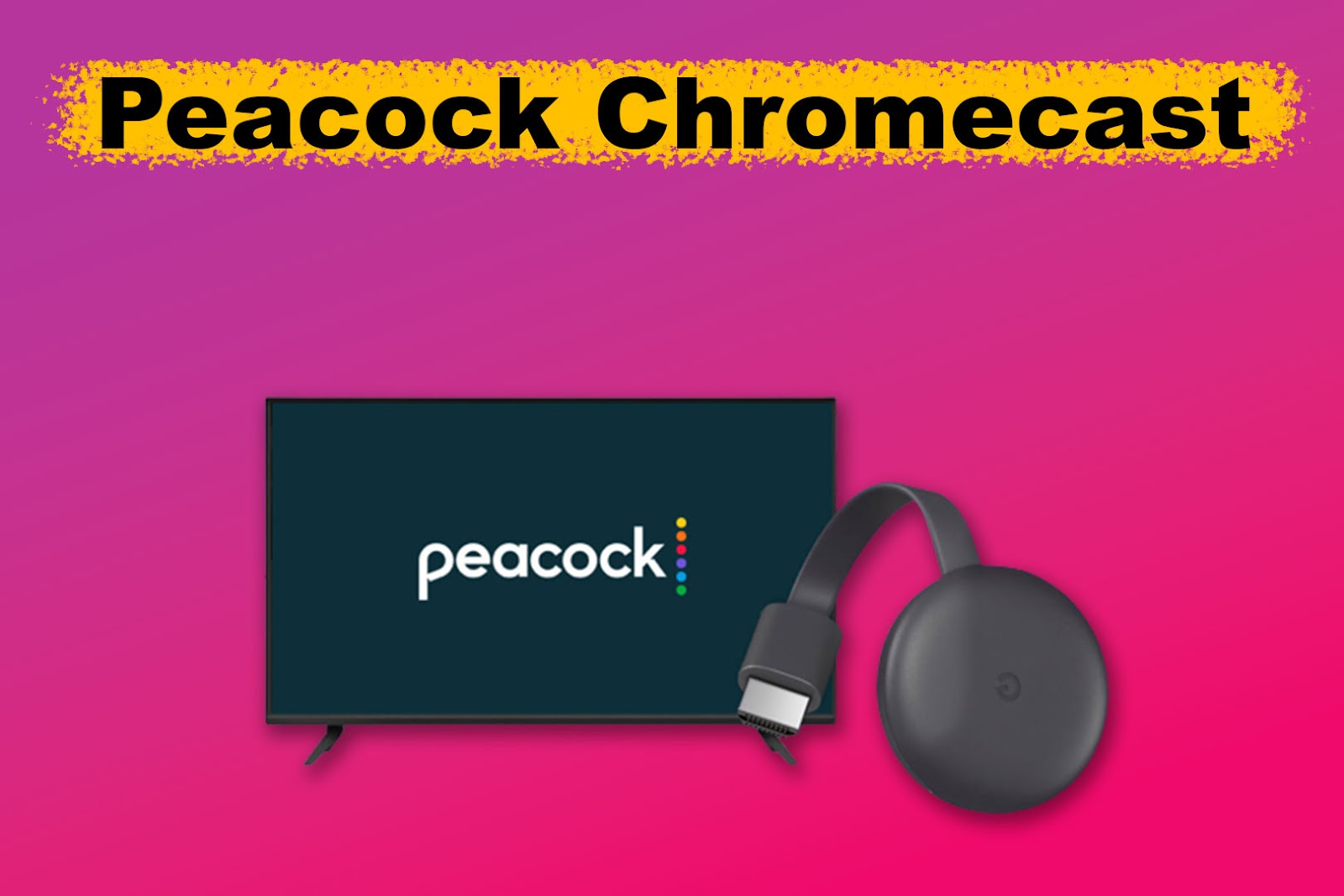 Does Peacock Work With Chromecast?
Peacock is compatible with Chromecast. You can easily cast Peacock content from your device to your TV using Chromecast if both gadgets are connected to the same Wi-Fi network. You can also use a Google TV as it has a built-in Chromecast.
Peacock TV streams movies, TV shows, news, sports, and original content from NBC, Universal Pictures, Focus Features, DreamWorks Animation, and more.
Meanwhile, Chromecast is a Google digital media player that wirelessly streams content from your device to your TV via Wi-Fi. Both are popular pieces of technology with millions of users around the world. 
How to Chromecast Peacock
To Chromecast Peacock from your iPhone or Android to your TV, you must first install the Peacock app on your mobile phone. Then, make sure your Chromecast device is ready to be used, place your devices within the WiFi range and follow these steps:
Step 1: Setup Chromecast to Your TV
You can skip this step if you have a built-in Chromecast on your TV.
Check out Google Support for a detailed guide on setting up Chromecast on your TV.
Step 2: Enable and Configure the Same Wi-Fi on Both Devices
Step 3: Download the Peacock App and Open it
You can download Peacock for Android or the app for your iPhone in the App Store.
Step 4: Play the Movie or Show You Want to Watch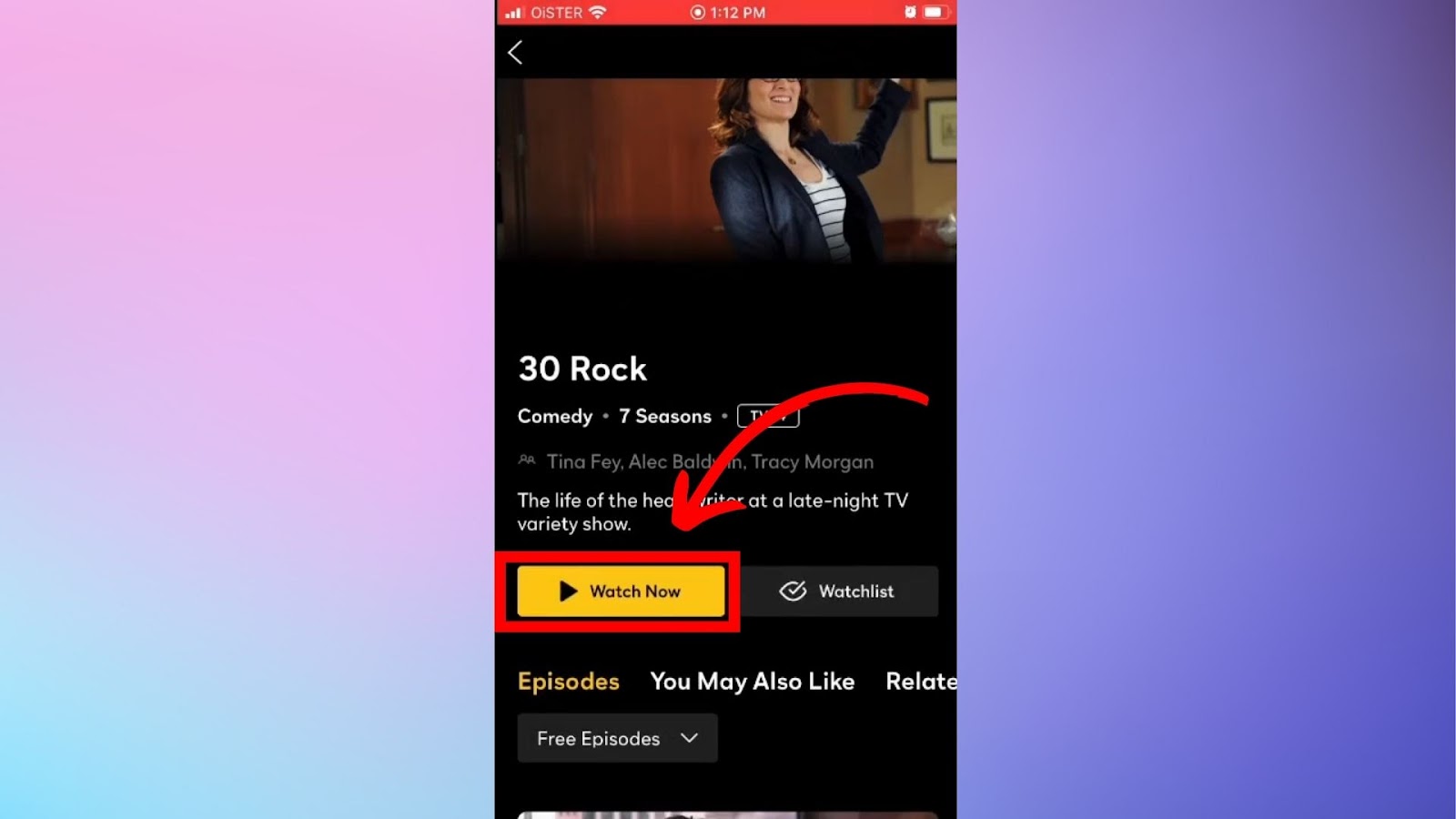 Step 5: Click the "Cast" Icon from your phone
You can usually identify this icon by its square shape and the Wi-Fi-like symbol "
" in one of the corners. A list of Chromecast devices will be displayed once you finish this step.
Step 6: Choose the Chromecast Device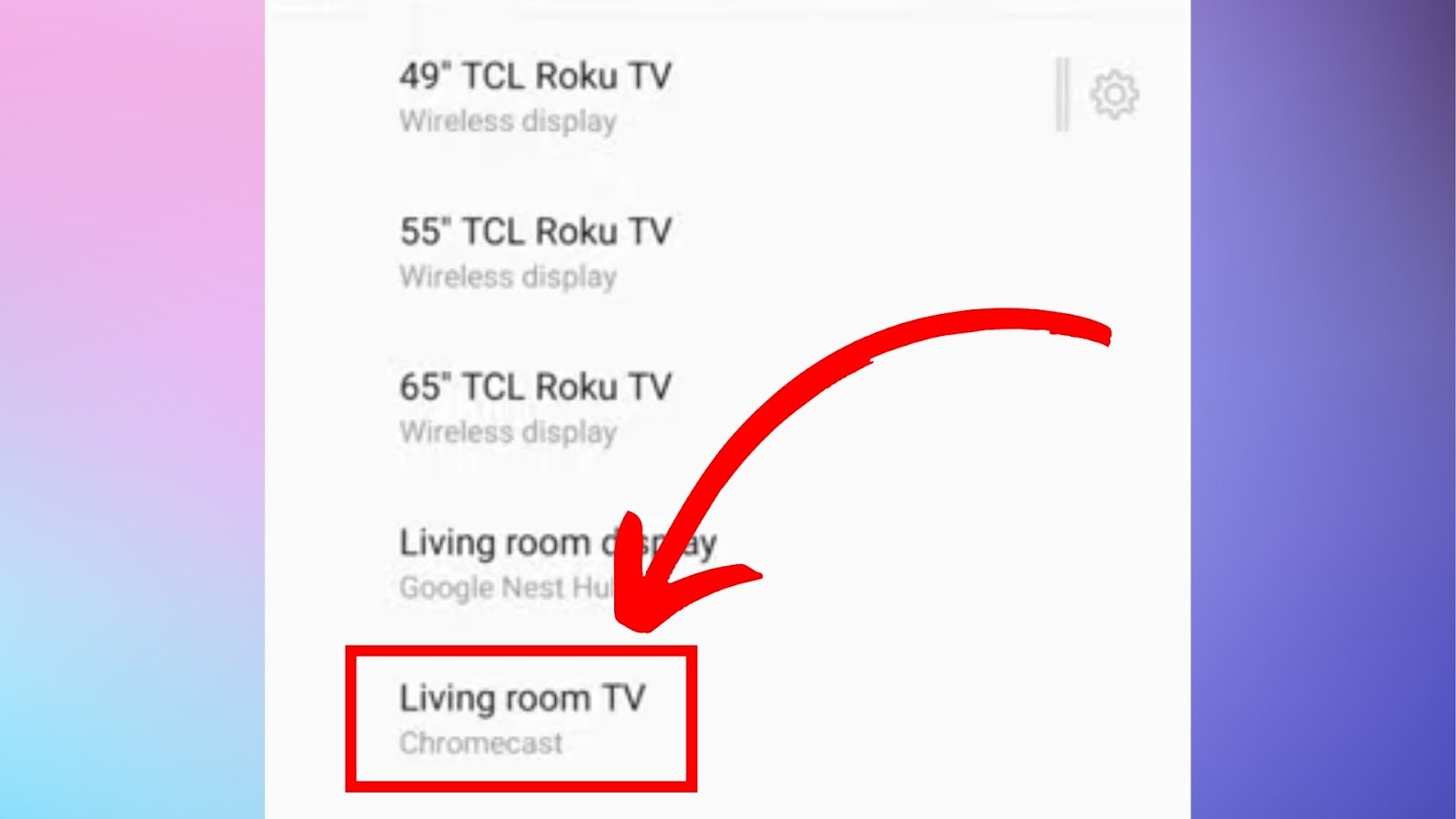 Step 7: Start Casting the Peacock Content
You can now watch Peacock content on your Chromecast device!
Note that the procedures for Chromecasting Peacock from your smartphone, tablet, or computer may vary.
Check Peacock Help for more details on Chromecasting Peacock.
How to Fix Peacock TV Chromecast Not Working
You can try these solutions to fix Peacock TV Chromecast when it's not working:
Update Your Peacock App.
Remember to update your Peacock app on your casting device. Updates are released to fix security issues, remove bugs, and add new features. Go to the App Store or Play Store, search for "Peacock", and hit the "Update" button, if available.
Clear Peacock Cache.
Clearing an app's cache can help fix speed issues and free up storage space. Tap "Settings > Apps > See all apps > Peacock TV > Storage & cache > Clear cache"
Restart Your TV.
While your TV is turned on, unplug it from the power source. Plug it back in after two minutes, then hold the power button for 10 seconds to turn it back on.
Connect Both Devices to the Same Network.
Check the Wi-Fi connection on both devices and ensure they're connected to the same network.
Turn Off the VPN.
Both devices shouldn't have an activated VPN. The steps for turning off the VPN will vary on the device you're using. For example, on an Android device, tap "Settings > Network & Internet > VPN > Off".
Peacock Help provides troubleshooting tips to fix the app when it's not working.
Why Is There No Chromecast Icon on Peacock?
If you're having trouble locating the Chromecast icon within the Peacock app, it can be because you are using an outdated version of the app, network problems, or incompatibility issues.
Outdated App Version.
If you're experiencing issues with the Peacock app, checking for updates is one of the best ways to troubleshoot the problem. Simply head over to your device's app store and see if any updates are available for the app.
Network Problems.
If there's no Chromecast icon on your Peacock app, check if your casting device and Chromecast are connected to the same Wi-Fi network.
Incompatibility.
Some older or less powerful devices may be unable to support casting features. Before you try using casting, it's a good idea to check if your device meets the necessary requirements.
Google Support also provides steps you can take when the Cast icon doesn't show on Peacock.
Can You Screenshare Peacock?
You can't screen share Peacock because it uses DRM to prevent unauthorized copying or sharing. But, even though Peacock doesn't have a tool for screen sharing, you can try other methods to share its content through Chromecast, Airplay, Zoom, or Discord.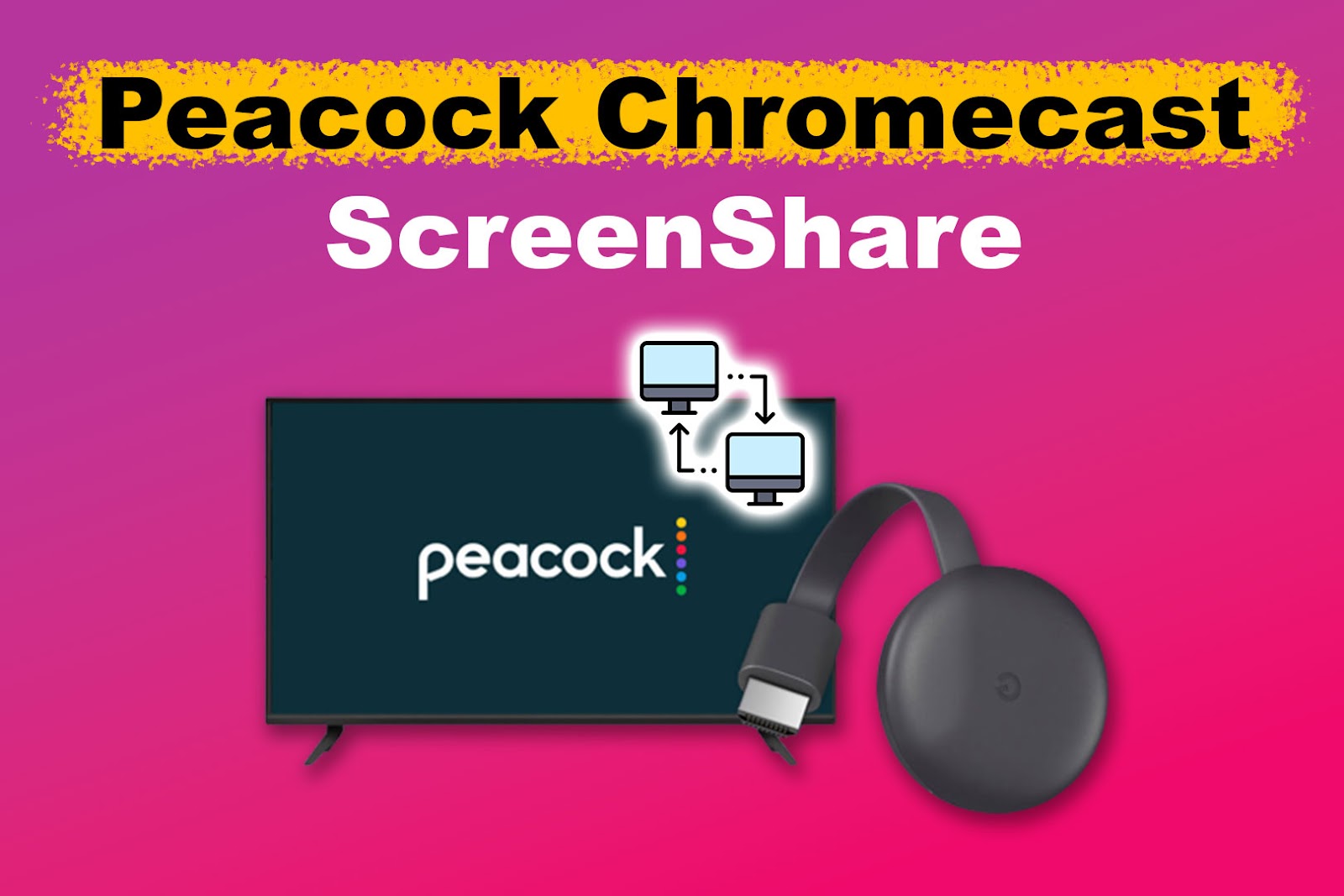 Digital Rights Management (DRM) means you can't use screen-sharing or recording apps in most cases. If you try to share or record Peacock's stuff, you might hit some restrictions because of DRM. This may lead to a black screen or other limits.
On the other hand, Peacock has a subscription that allows six user profiles and up to three simultaneous streams on different screens.
Can Chromecast Stream Any App?
Chromecast can't stream every app. However, there's a wide range of compatible apps with Chromecast, such as YouTube, Netflix, HBO Now, and Google Play Movies. This implies that you can effortlessly cast content from these apps onto your TV.
For an app to be compatible with Chromecast, it must have Google Cast technology support. This feature is essential in establishing a seamless connection between the app and the Chromecast device, ensuring you can stream your desired content without interruptions or complications.
Alternatively, you can cast a Chrome tab on your TV. Check Google Support for more information.
Enjoy Peacock on Your Chromecast Device
Now that you know that you can Chromecast Peacock, you can start enhancing your streaming experience! Following the straightforward instructions in this article, you can easily Chromecast Peacock content from your device to your TV using Chromecast, provided that both devices have been connected to the same Wi-Fi network.
Use the troubleshooting tips in this article if you ever encounter issues with Chromecasting Peacock.
Related Articles