Squarespace vs Square Comparison [Not the same thing!]
Squarespace vs. Square may share a name (some of it, at least) but this is a comparison of two different platforms. Squarespace is a website builder, while Square is an online payment processing system.
This blog aims to provide an honest, unbiased review of square vs. Squarespace to understand what they do, why they are not the same thing, and what advantages they offer, especially when used together.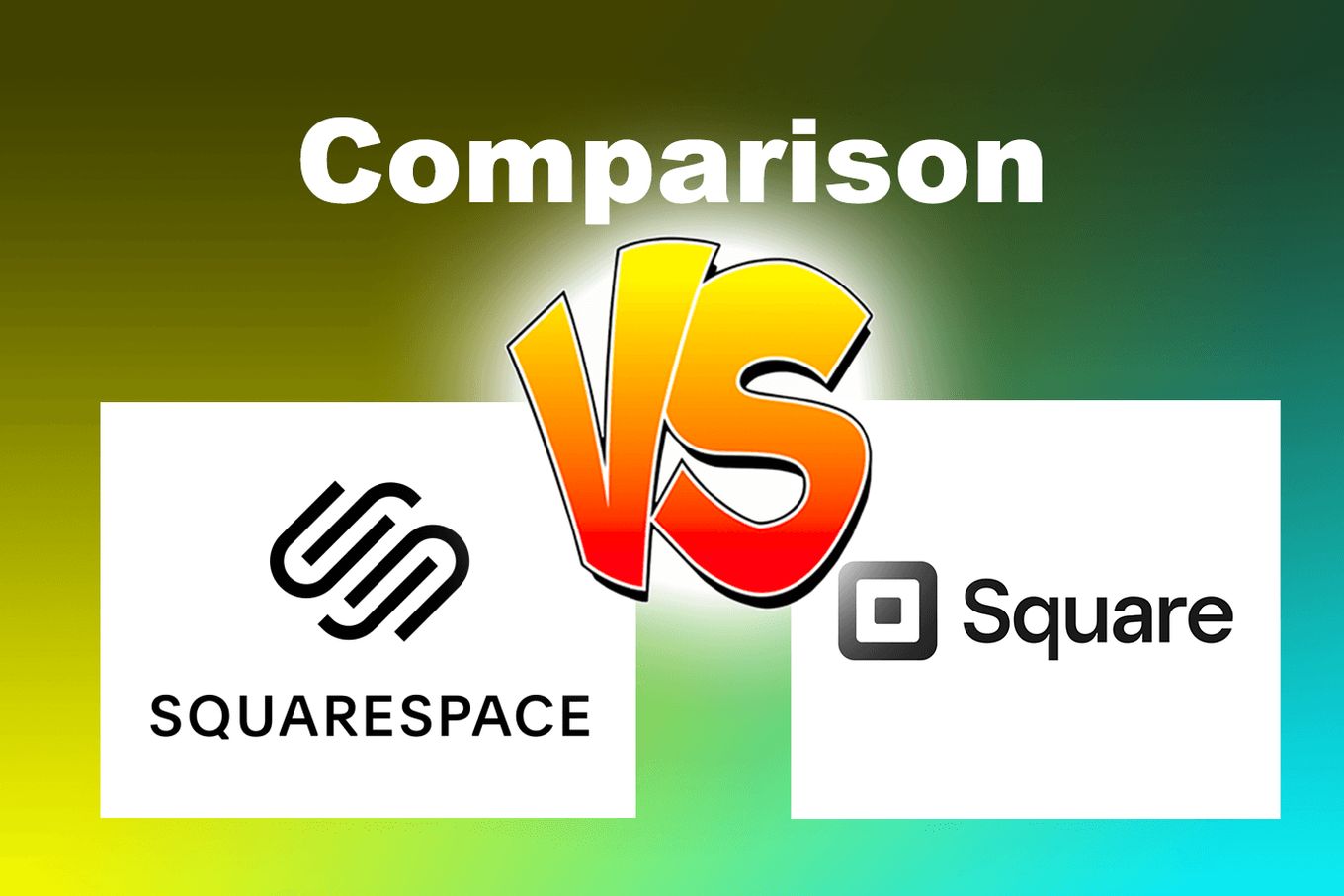 What is Squarespace?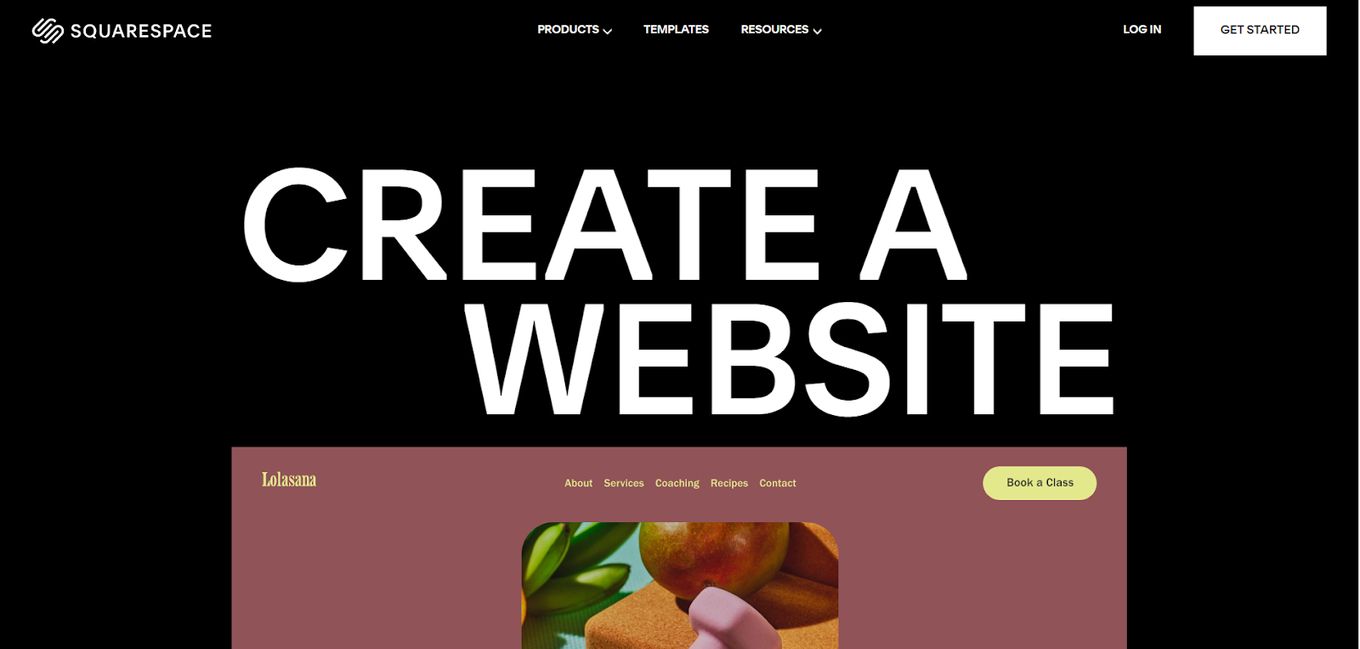 Squarespace is a website builder that allos you to create a website by using different templates as a starting point. It provides a way to customize your site by adding pages, categories, images, and much more.
Check these 20 Beautiful Squarespace Website Examples to learn what you can achieve with Squarespace!
You can also add widgets to your site so that people who visit your site will see things like live streams of the weather or what's playing on Spotify right now.
What is Square?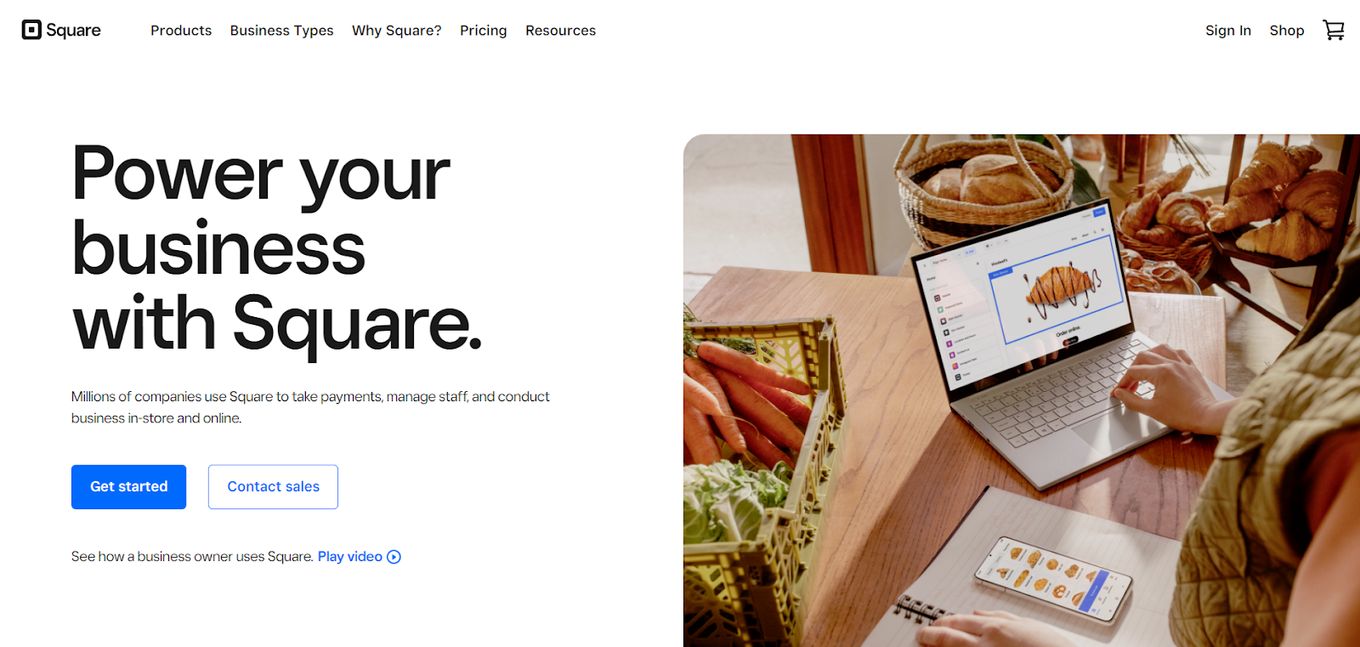 Square (also known as SquareUp) is a payment processing service for online businesses that allows you to accept credit card payments directly from your mobile device. It's free to sign up, and once you've created your account, you can start accepting payments on your online store with the tap of a button.
These 10 Inspirational Square Online Stores will give you a good overview of Square.
You can also select which customers are eligible for in-app payments, allowing you to easily process transactions without having to deal with the hassle of manually entering data into your system.
Squarespace VS Square: Differences You Must Know!
Now that you know each platform, let's start our comparison between Squarespace vs square.
Signup Process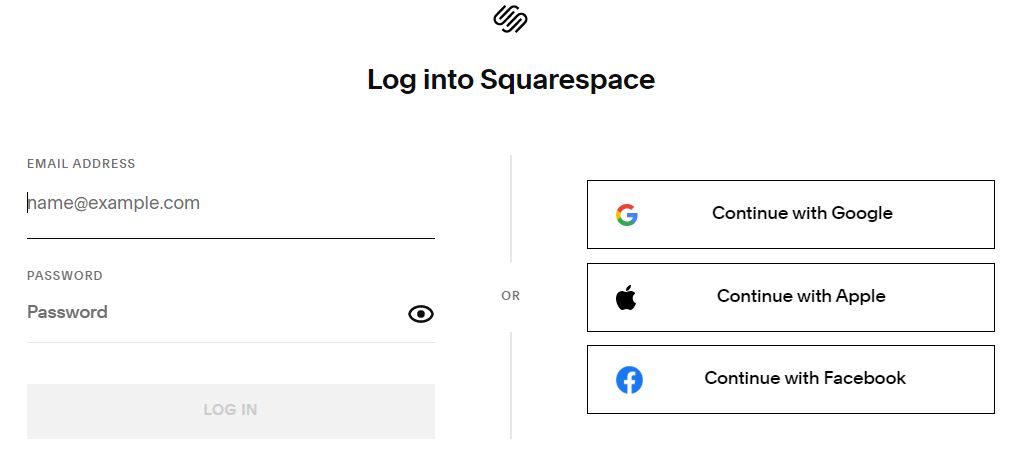 The signup process is the first thing you will see when you sign up for any service. It is the part of the process that determines whether or not you will be able to use their services. The signup process for Squarespace vs Square is slightly different, given that they offer different products.
The signup process, for instance, breaks down like this:
Squarespace
Create an account, enter your information and upload your documents
Square
Create an account and add a credit card number to deposit money into your account
Pricing Plans

Squarespace
Squarespace offers four pricing plans. There is an offer for those who pay annually (savings of up to 30%).
Personal. $23 per month (p.m.) | $16 p.m. for the annual plan
Business. $33 p.m. | $23 p.m. | $23 p.m. for the annual plan
Basic Commerce. $36 p.m. | $27 p.m. for the annual plan
Advanced Commerce. $65 p.m. | $49 p.m for the annual plan
Square
Square, on the other hand, offers the following plans:
Free Plan ($0 per month and processing fees) This plan has no setup fees or periodical fees. You only pay when you make a payment, which is a game changer in a market that is often subscription-based.
Plus Plan ($29+ per month and processing fees) This plan offers advanced features designed to cater to retailers, restaurants, and appointment-reliant businesses. You can upgrade when you need to and cancel your subscription anytime.
Premium (Personalized pricing and processing fees) This plan allows you to create a plan that considers the small nuances and quirks of your business/operation.
Free and Premium Features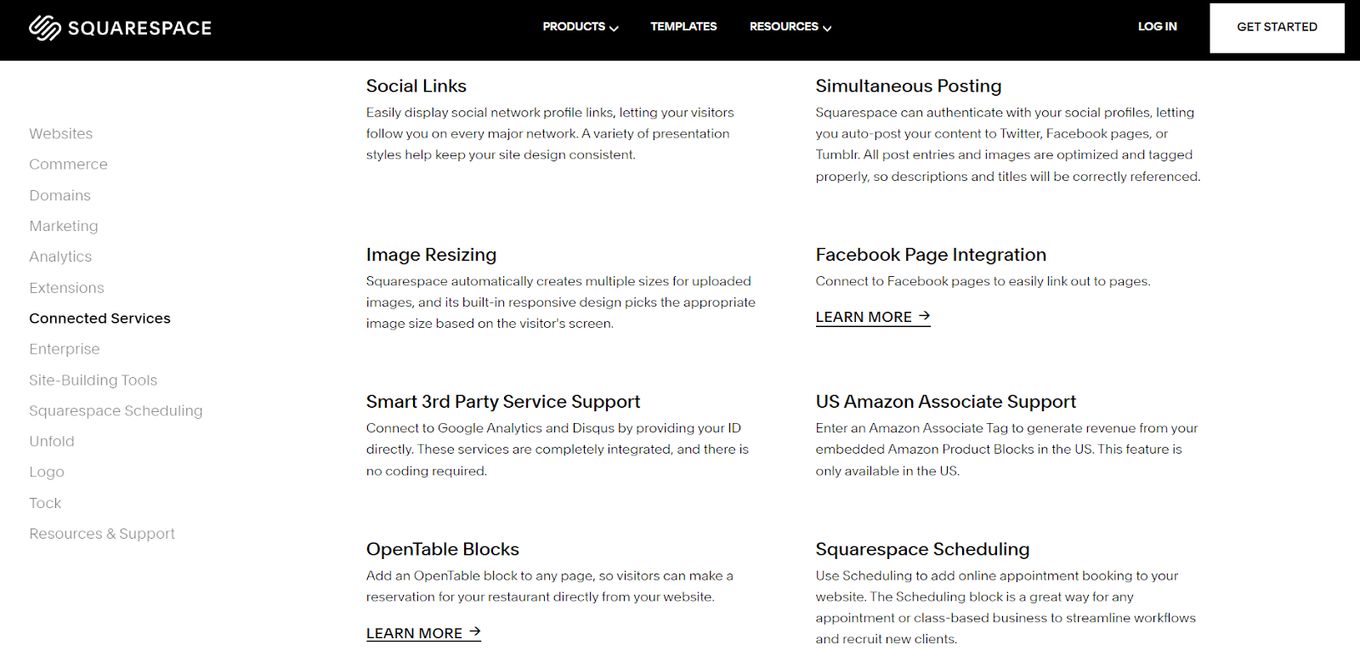 Squarespace
Squarespace offers free accounts, but they do not have any of the premium features found in its paid plans. For example, Squarespace's free plan does not offer custom domains, email hosting, or mobile apps.
Those who want a more robust experience may be better off using the premium plan unless they don't mind being limited in terms of functionality.
Square
Square also offers free accounts, but they do not have any premium features. You have to be using the paid plans to access those features. For example, Square's free plan does not offer custom domains or email hosting services.
However, some users may prefer this because it keeps costs down while providing adequate functionality for their needs.
Dashboard and Store Management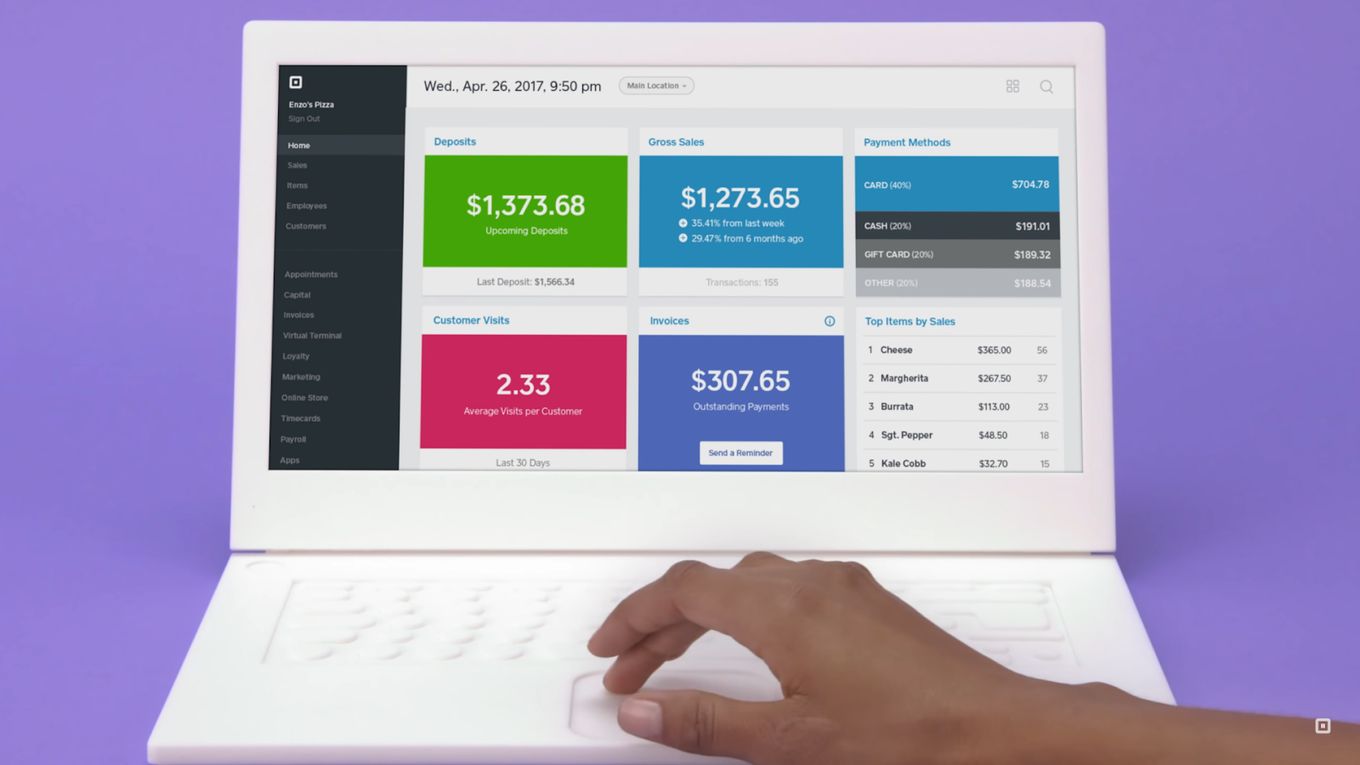 Squarespace
From your Squarespace account dashboard, you can keep track of all of your Squarespace sites, domains, and subscriptions in one location. If you contribute to a number of websites, your account dashboard is an excellent resource for accessing and managing them all.
The Squarespace dashboard provides an overview of your account and any subscriptions, domains, or sites to which you have contributed. You can log in to specific sites to alter the content or amend billing information.
Square
Square's dashboard is different from Squarespace's but gives you all the features you would need to manage how you take payments. Everything about Square is focused on clarity.
All of the software required to collect payments and administer your business is housed on a single centralized system dashboard. You can access comprehensive reporting tools, monitor timecards, and even launch marketing campaigns directly from your Square account's dashboard.
Ease of Use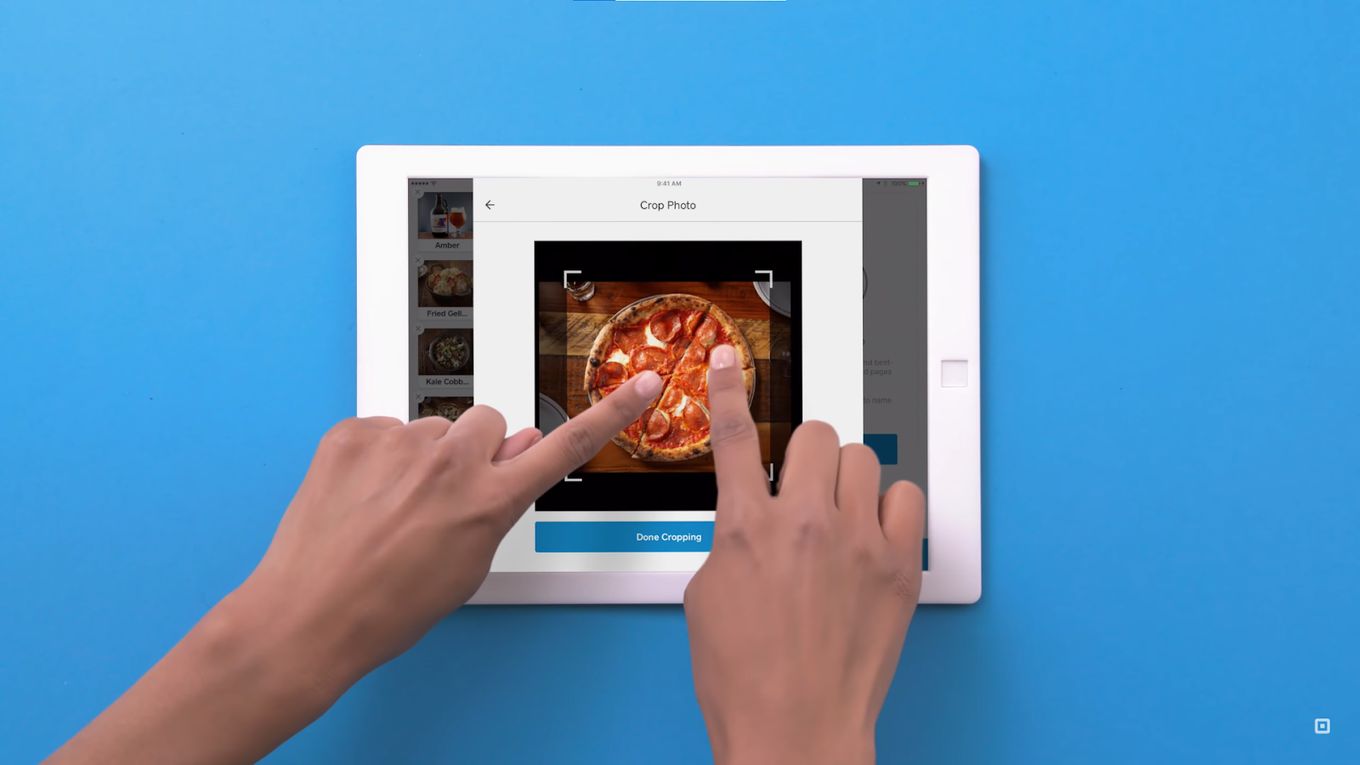 Squarespace
When you first start using Squarespace, there is a helpful tutorial to assist you with navigating. It also includes a checklist, which is helpful for novices.
Squarespace uses the drag-and-drop building format builder, but unlike other similar solutions (like Wix), you can't just put anything wherever you want. It takes a section-by-section approach, which translates to a steeper learning curve.
However, after a few minutes of exploration, the extra structuring enables you to keep your entire site design neat and clear.
Square
Square is simple to use. For starters, you can copy and paste a code snippet (similar to Stripe) to add a checkout option to your website. Alternatively, you can expand your eCommerce platform and take payments using a plugin like WooCommerce Square.
The simplest thing, though, is to create your own Weebly store.
Square purchased the Weebly eCommerce solution in April 2018 and incorporated its payment gateway directly into it, eliminating the need to set that up yourself.
Website Creation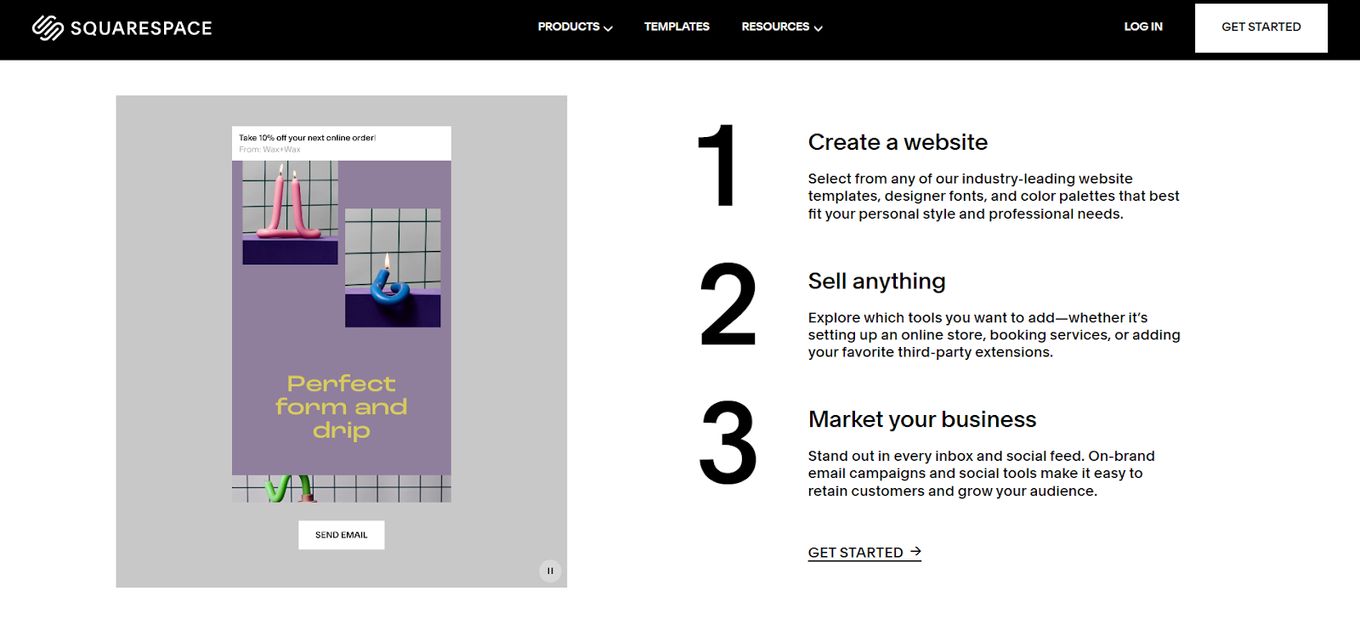 Squarespace
Squarespace focuses on making it easier to create a website. The company provides templates, design tools, and an easy-to-use drag-and-drop interface that makes it easy for anyone to create a website.
There are also options for hosting your site through Squarespace's service or using Amazon Web Services and other hosting solutions.
Square
On the other hand, Square focuses on providing small businesses with their own eCommerce platform where they can sell their products online without having to worry about setting up their own store or shipping or handling orders. All you need to do is sign up and start selling.
Mobile Apps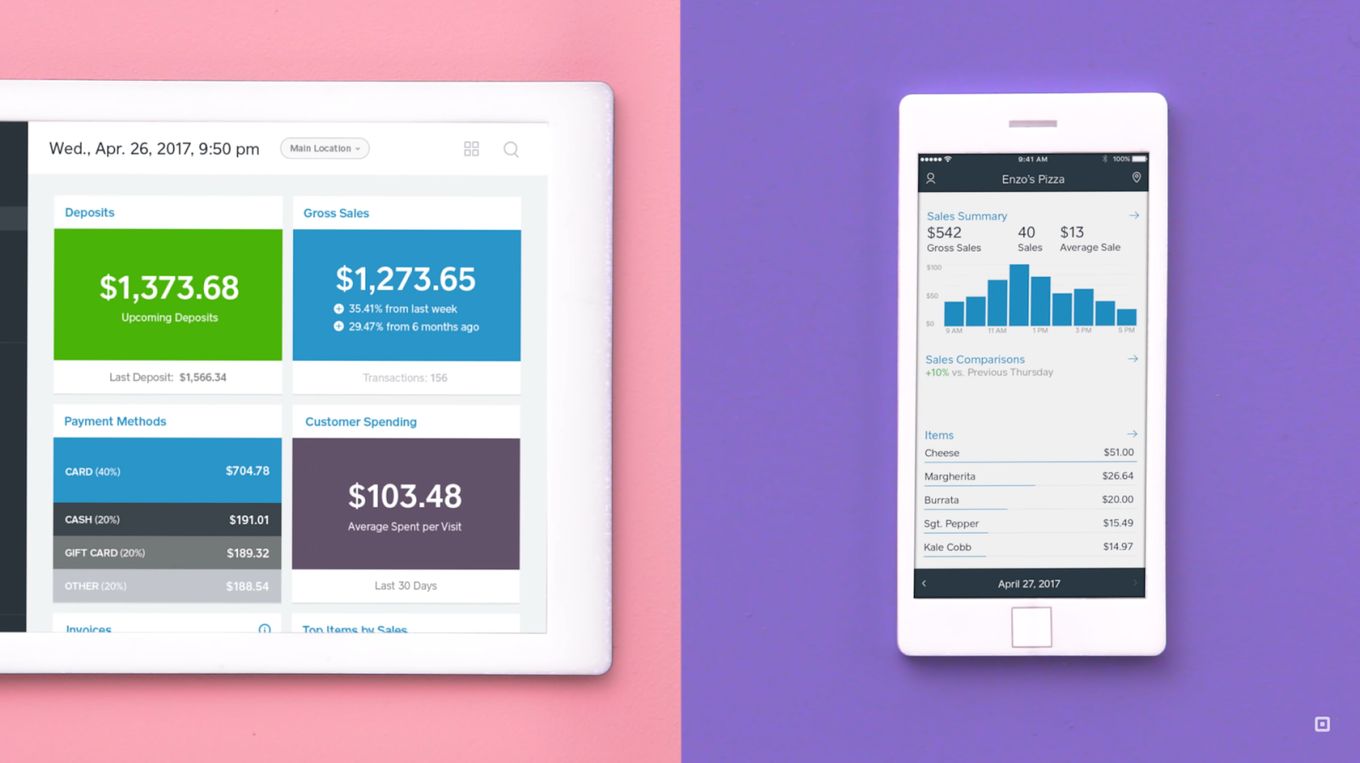 Squarespace
The Squarespace app is available on both iOS and Android devices. It allows you to create a new website from scratch or update an existing one. Using this app, you can also manage your content, add products to your store, and track sales.
Square
The Square Mobile app lets users buy and sell products using smartphones or tablets. You can sell items directly from the app using Square's POS system, which is integrated with all major credit card processors. The app also includes inventory management tools for retailers who want to keep track of stock levels in real time.
Customer Support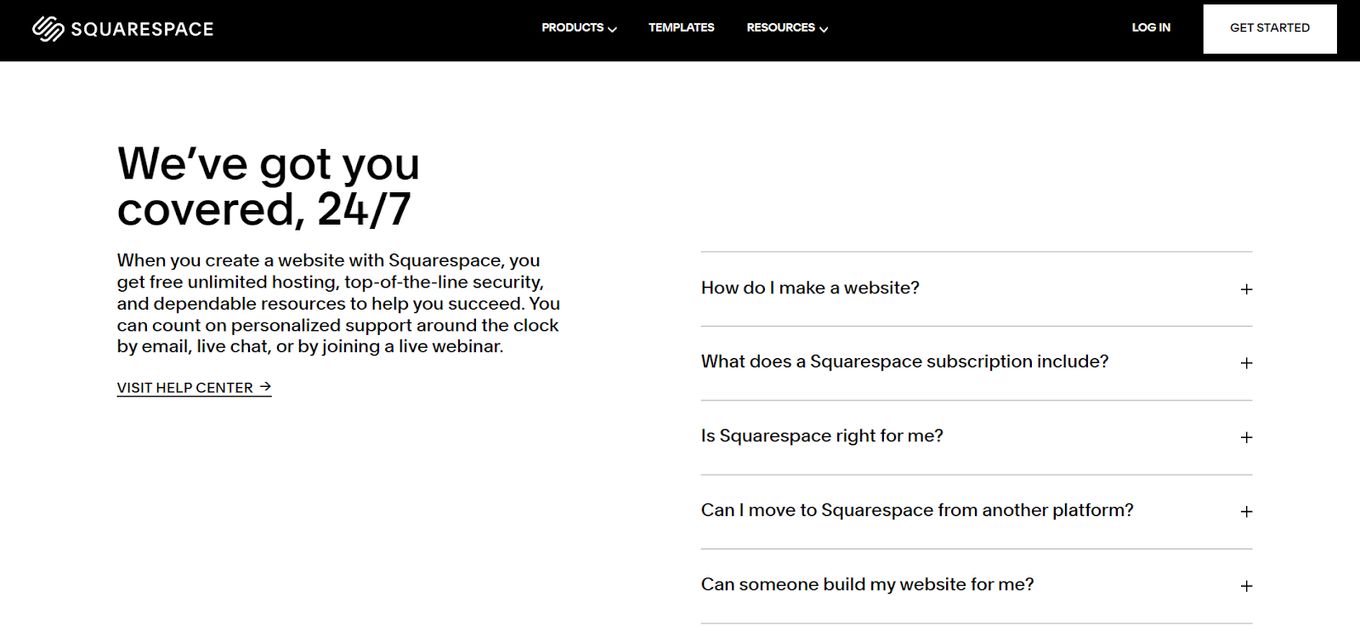 Squarespace
Squarespace has a dedicated team of customer service representatives available 24/7 on their website, ready to help you with any issues or questions. They'll even connect you with a Squarespace expert if needed.
Square
Square is also well known for its excellent customer service. The company provides 24/7 support via phone or email if you need anything from them, including help creating or editing your site.
How Does Square VS Squarespace Benefit You?
Squarespace Pros
Beautifully designed templates that are among the best in the market
SEO tools and blogging functionality with content management
Image management is great, with a range of importing tools included
No transaction fees
Works with a range of features, including video backgrounds
Lots of design customization options
Integrates with a variety of third-party tools for all kinds of online functionality
Email marketing tool already built-in
Excellent range of extra features
Doesn't require a lot of web developer knowledge
Suitable for a standard blogging or e-commerce site
Square Pros
Convenient and predictable pricing plans
Free option available to get you started
Ideal if you already use Square for offline payments
Great for tracking payments through apple pay and credit card
Custom domain options are available
Great range of all-in-one payment solutions
Variety of useful themes to choose from.
How Do You Connect Square With Squarespace?
After you've created your Square account, you'll need to follow these steps to connect it to Squarespace. Remember that you can only connect to Square if you have a premium account. Also, It can only be used to process payments in the United States.
Step 1: Log Into Squarespace
Step 2: Access To Your Home Menu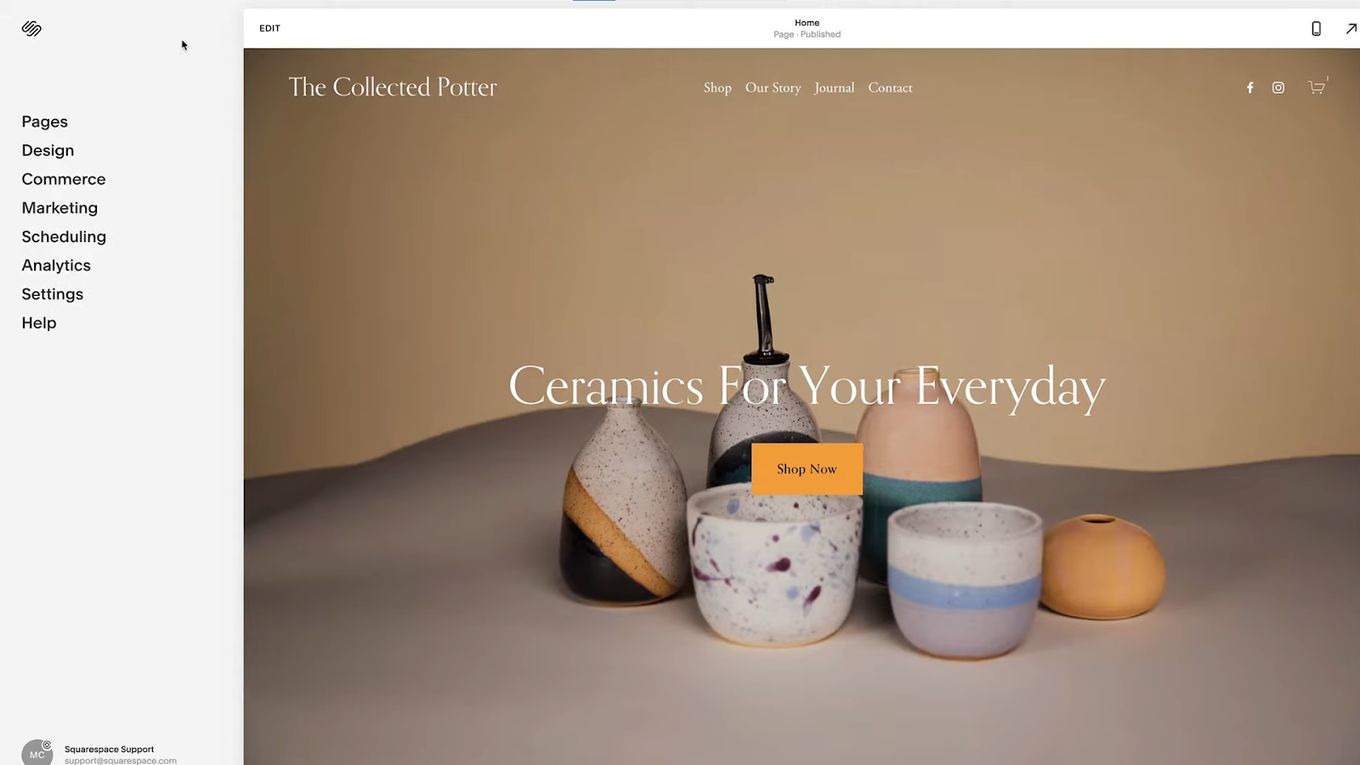 Step 3: Click "Commerce"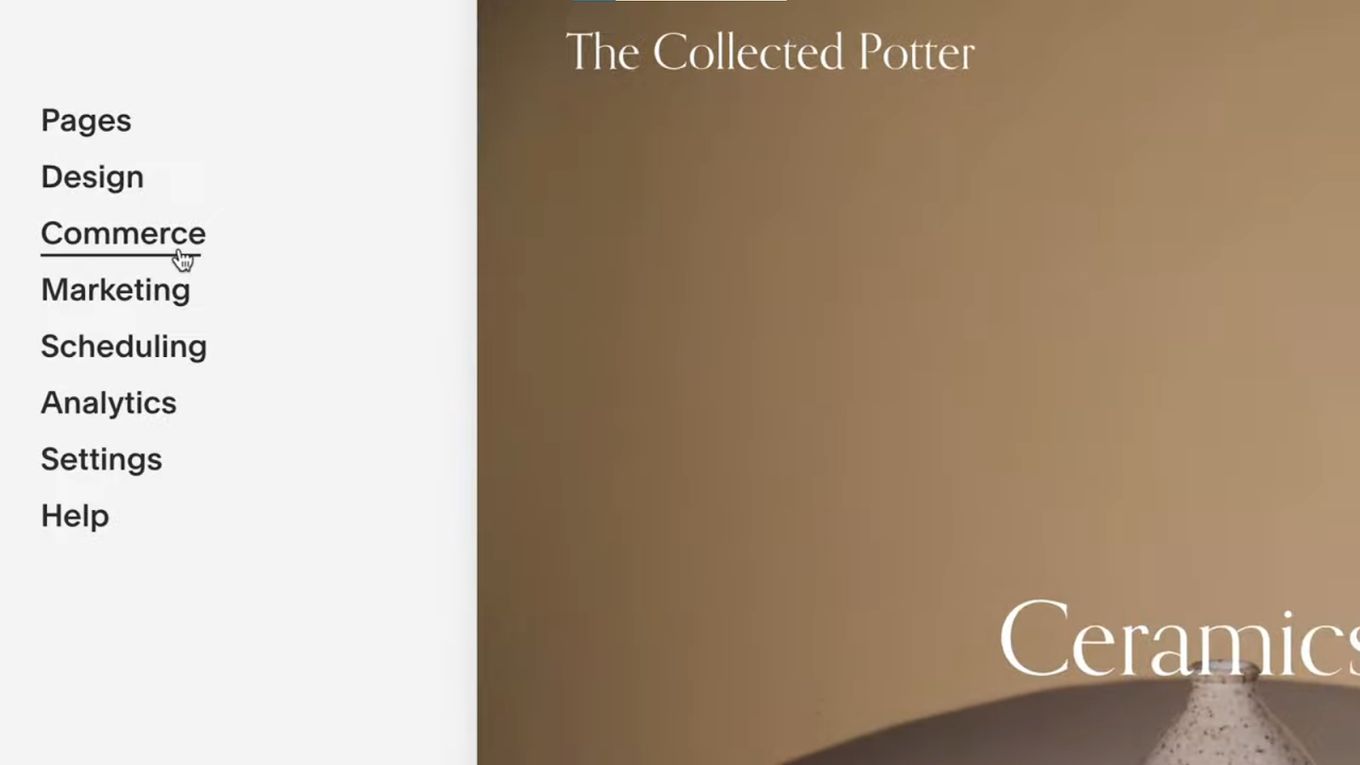 Step 4: Click "Payments" (Under The Setup Menu)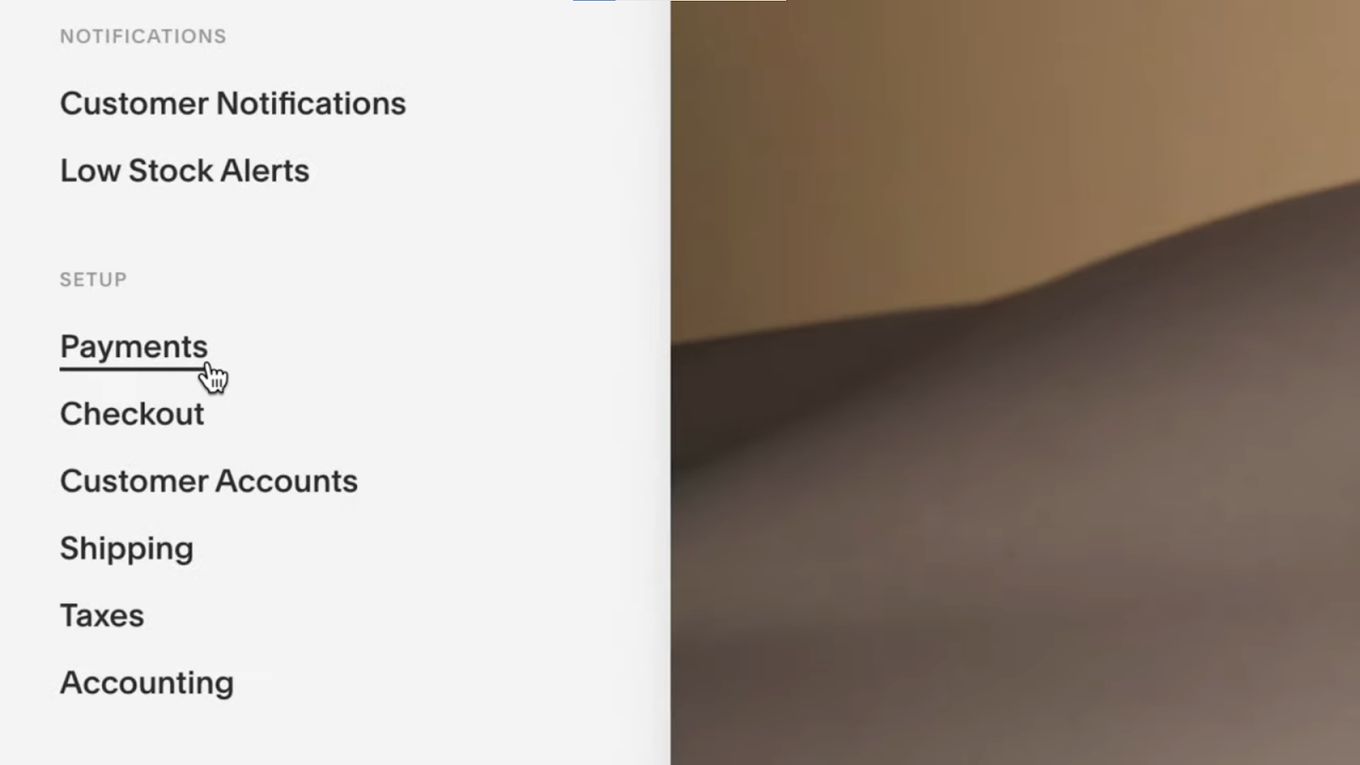 Step 5: Choose "Square" (US Only)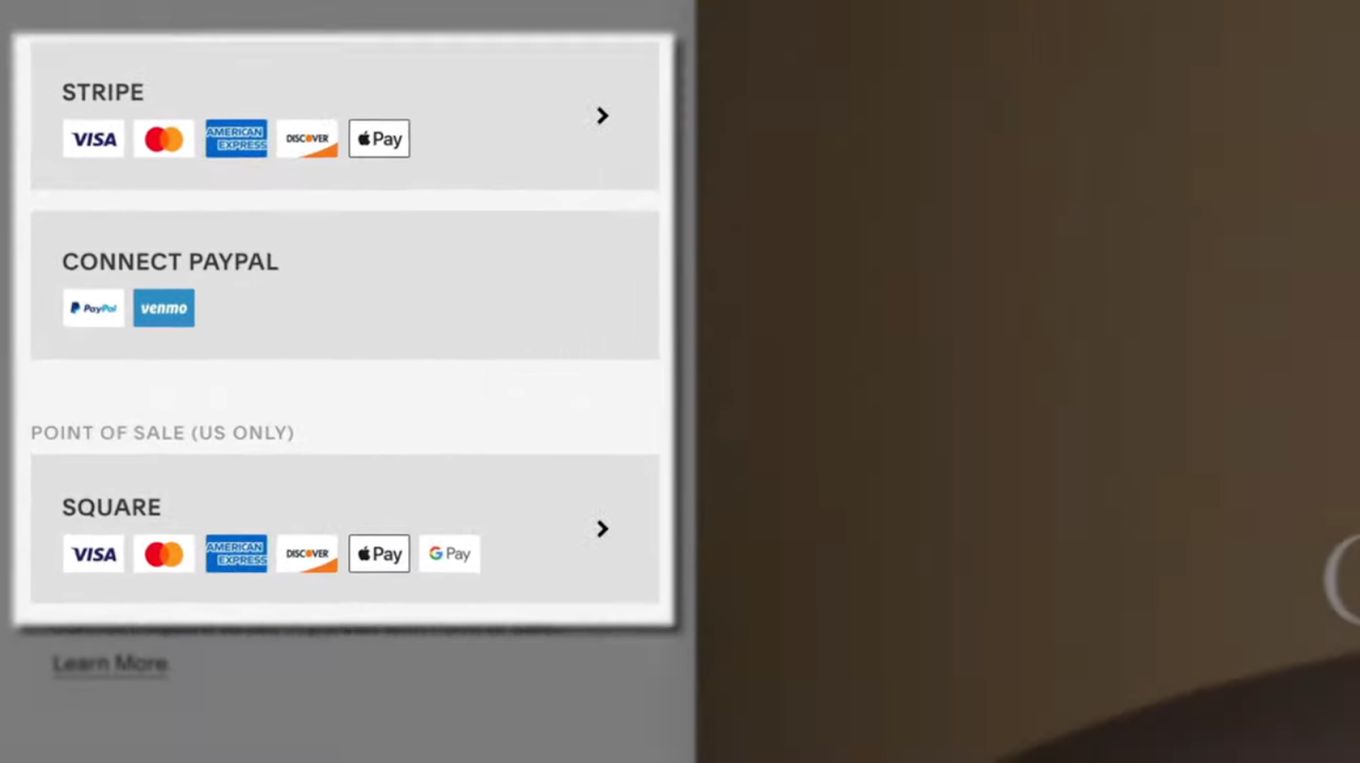 Step 5: Set Up The Integration In The iOS Squarespace App (Not Available For Android)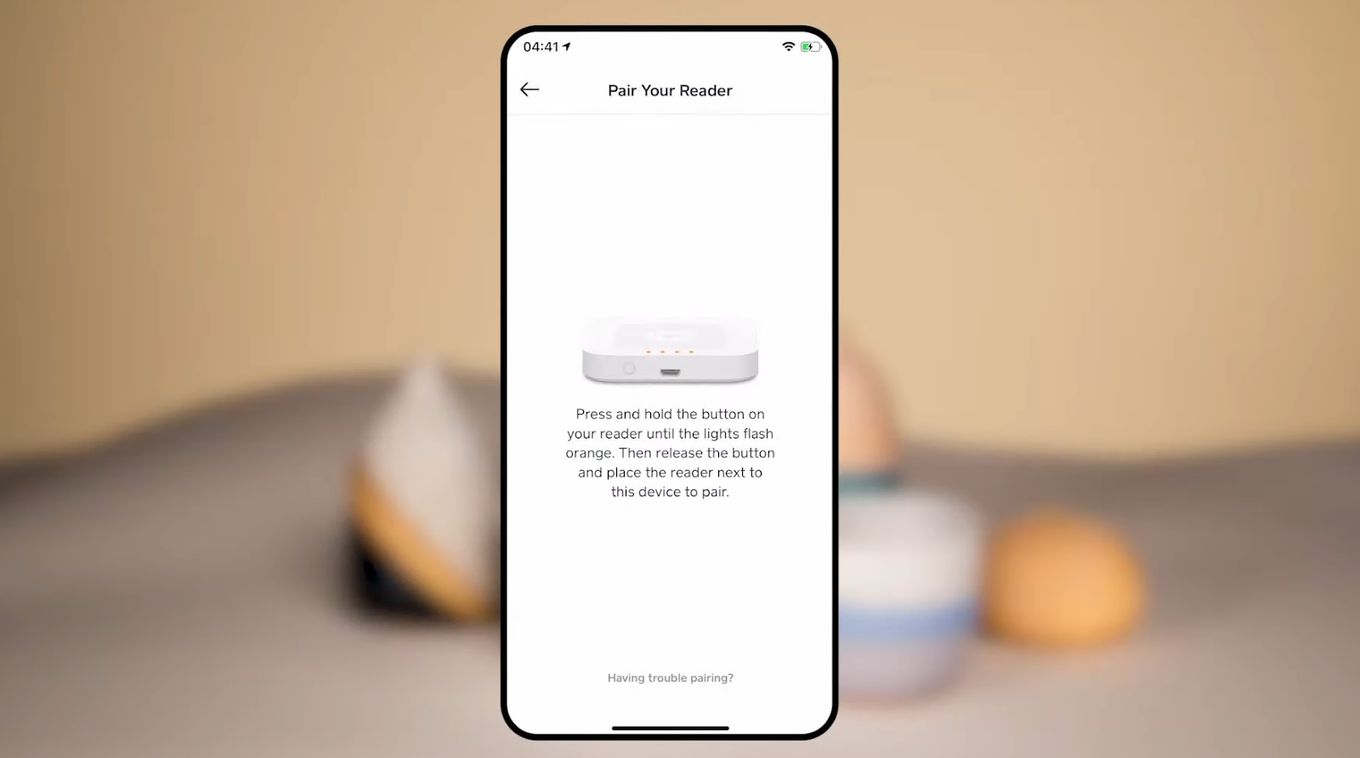 How Do I Know If Squarespace Is Right For My Business?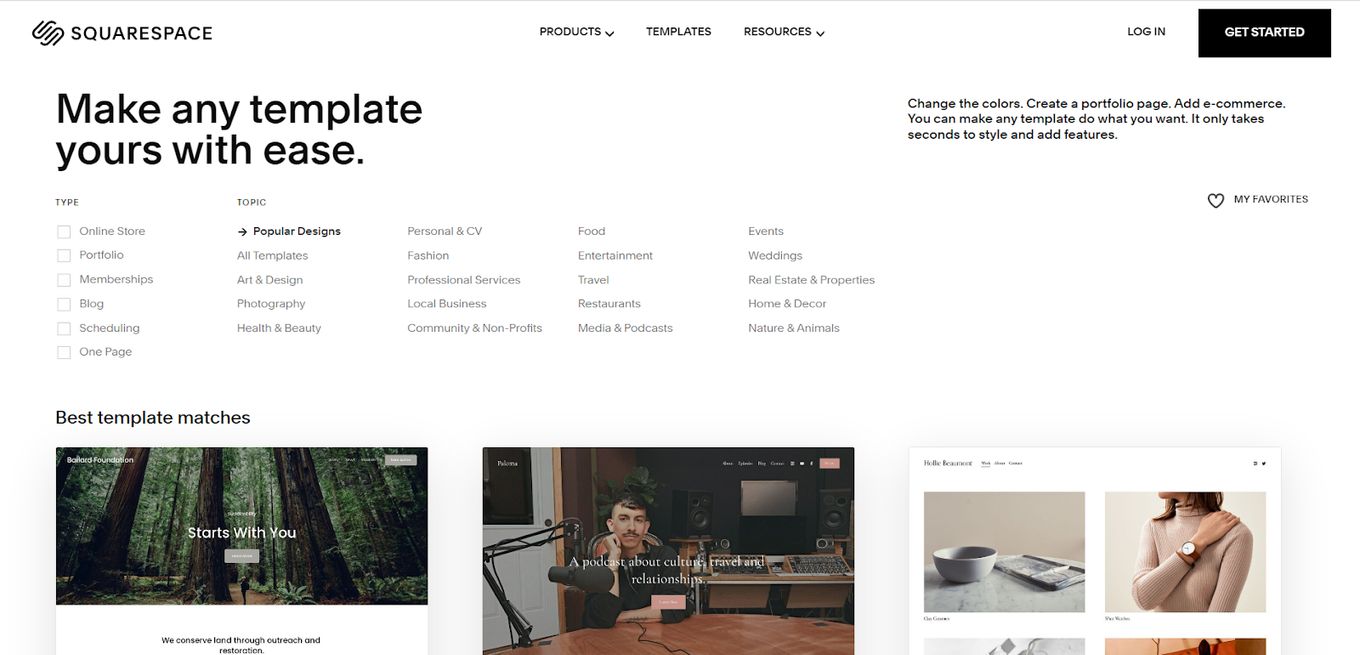 Squarespace is a highly rated builder, with good ratings in all of our study areas. However, this does not imply that it is the best option for everybody. Squarespace is ideal for photographers, artists, and anybody who appreciates design and wishes to create a website with amazing visuals.
Visual-driven approaches are where Squarespace really shines, explaining why it is at the top of many of our best photography website platforms!
However, if you don't have high-quality photographs - or if your site is heavily text-based - you may have difficulty making the most of Squarespace's aesthetic design.
Which One Should You Use: Square Online VS Squarespace?
Squarespace is a website builder that gives you the tools and templates to create your own website. It is a great way to start your blog, portfolio, or business website. However, Square Online might be your best option if you want more freedom and control over your content.
Squarespace Plus Square: Unity Makes Strength
Squarespace is the number one web host that serves the needs of design professionals, but Square is quickly making a name for itself in the e-Commerce market and seems poised to take over.
To begin utilizing Square with Squarespace, you must have both a Square and a Squarespace account. Once you've linked your accounts and the Square account reader, you can start accepting credit cards, mobile payments, and even cash.
When your accounts and reader are in sync, your stock, revenue reporting, and bookkeeping should all update automatically. We recommend checking out the free Square version and Squarespace trial to see if these platforms are right for you.
References
Related Articles
Join 2,000+ readers and learn something new every month!
Get notified about new blog posts, tips, tricks, fullPage.js news etc.
RSS feed