Nintendo – a videogame company that needs no introduction – has revealed and made it clear that it will mesmerize the LEGO gamer community by introducing some of the best Lego games of all time.
Things became more exciting and revolutionary when the Lego fans accessed the Nintendo Switch Lego games.
By infusing the fun, joy, thrill, and excitement of the Lego games into its Switch console, the company has revolutionized the console gaming world.
In this article, we'll introduce the world's current best Lego Nintendo Switch games for you or your kids.
13 Best Lego Games Nintendo Switch 2022
To simplify your gaming experience, we have presented a well-prepared and thoroughly revised list of the best Nintendo Switch Lego games in 2022. So, let's start.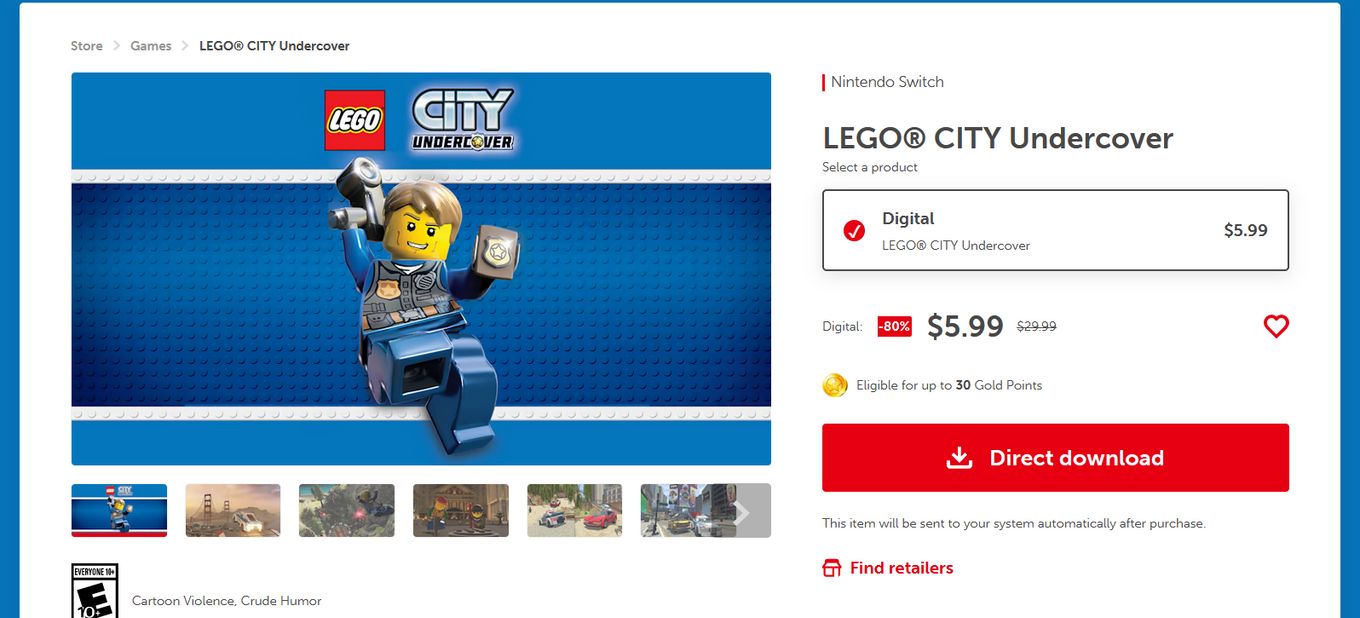 Audience: Everyone 10+
Warning Content: Cartoon Violence, Crude Humor
Price: $5.99
If you're more of a GTA fan, you'll enjoy the similar fun and thrill from the Nintendo game – Lego City Undercover.
Lego introduced this open-world game by infusing a lot of collectibles and elements like vehicles and car thieves. Unlike GTA 5, this Lego game's visual content is family-friendly.
It's one of the best Lego Nintendo Switch games where you can get to play as an undercover cop named Chase McCain.
Your mission would be to apprehend a villain named Rex Fury – a criminal responsible for causing mayhem in the city.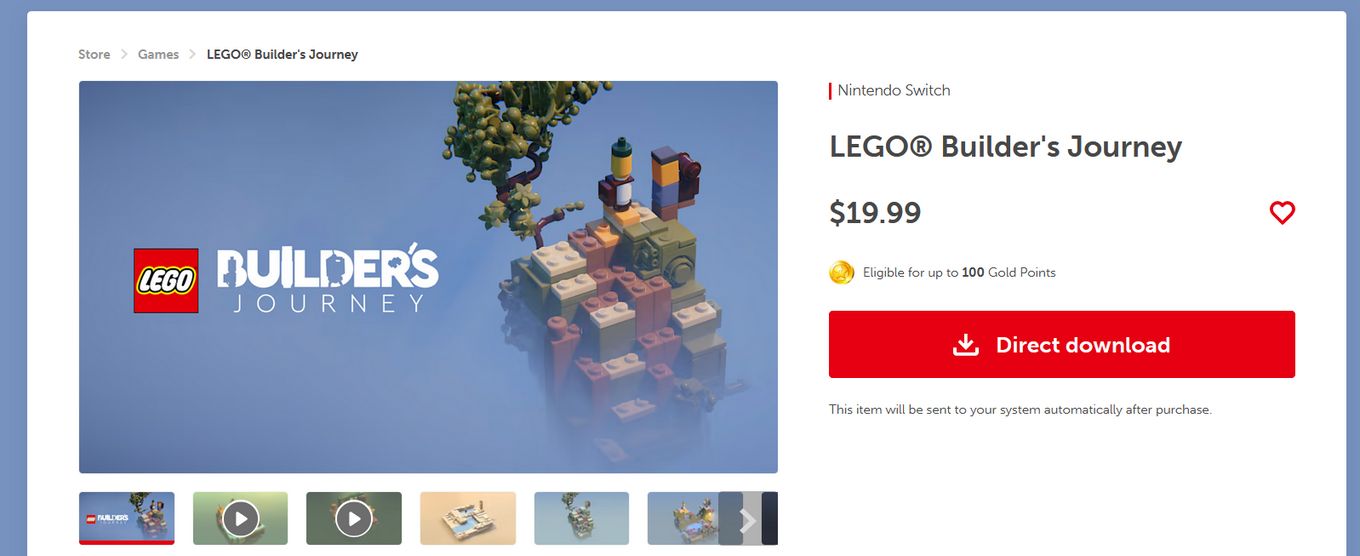 Audience: Everyone
Warning Content: None
Price: $19.99
Lego Builder's Journey is a rare LEGO game designed and developed by the Light Brick Studio. This Nintendo Lego game is designed to make you feel and vibe like a kid.
You and your kid will enjoy playing the child's play a lot as the story focuses on the life of a parent and a child, which is touching. This Lego game is based on the basic ideology of creativity – way more creative than the average Lego video game.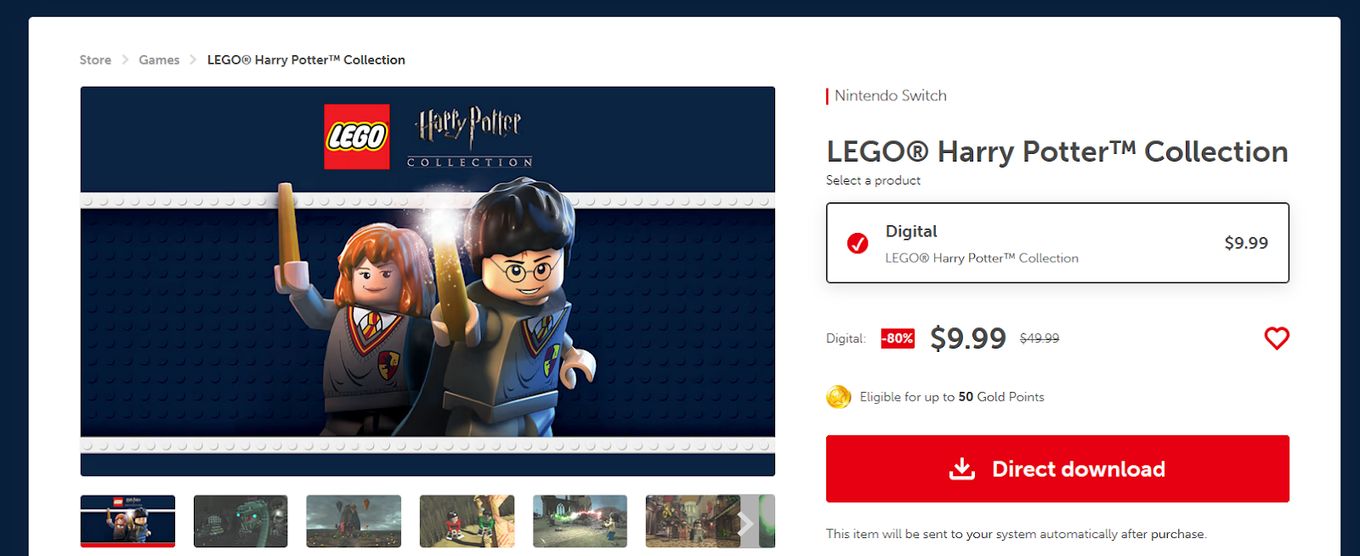 Audience: Everyone 10+
Warning Content: Cartoon Violence, Crude Humor
Price: $9.99
Are you a die-hard fan of the world-famous Harry Potter series? Or is your child a fan of the wizarding world?
If so, both you and the kid will love the Lego Harry Potter Collection games, which are based on the story of how Harry tries to stop the evil acts of Lord Voldermort.
The seven years of Harry Potter shown in movies were reincarnated and revamped with state-of-the-art graphics to create something ideal for the Lego gamer community.
If you're a Harry Potter and someone on the hunt for the best Lego Nintendo Switch games, this is the game for you.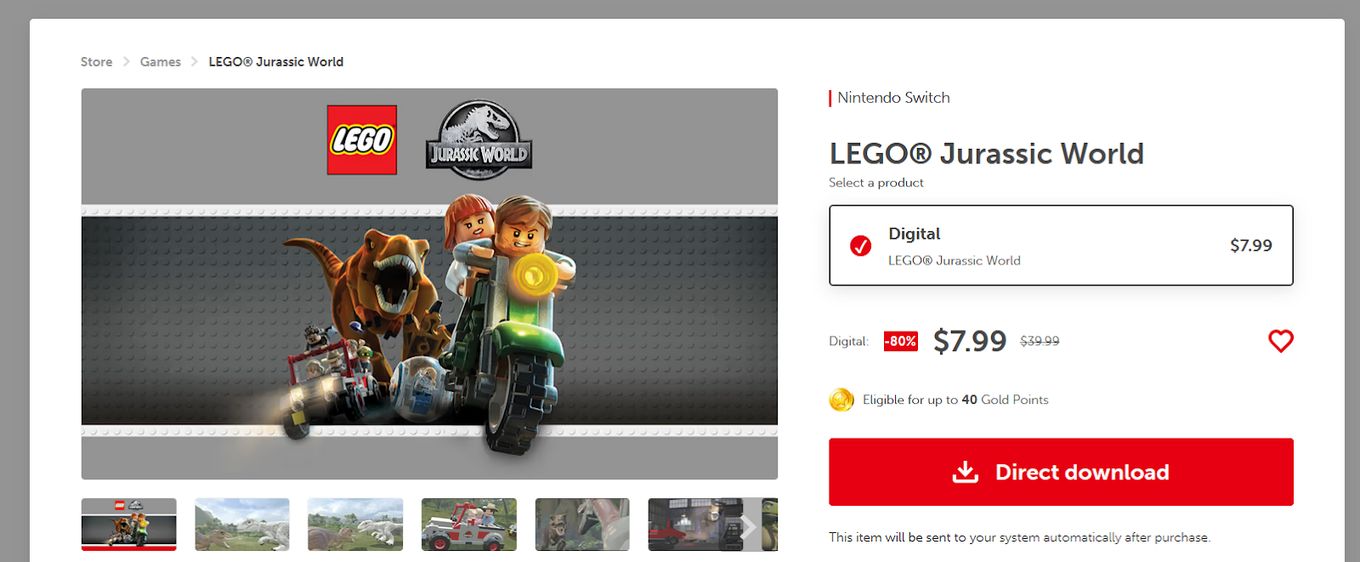 Audience: Everyone 10+
Warning Content: Cartoon Violence, Crude Humor
Price: $7.99
If you're a fan of Jurassic Park movies, you should definitely try the Lego Jurassic World game.
This amazing and top-notch Nintendo Switch Lego game enables users to recreate and relive the moments of the visuals and graphics of the primary four Jurassic Park movies.
Although you won't find many of the combat scenes here, your primary role would be to escape giant dinosaurs and solve puzzles.
Whenever you explore a unique scene from one of the Jurassic Park movies, you get to impersonate some other character.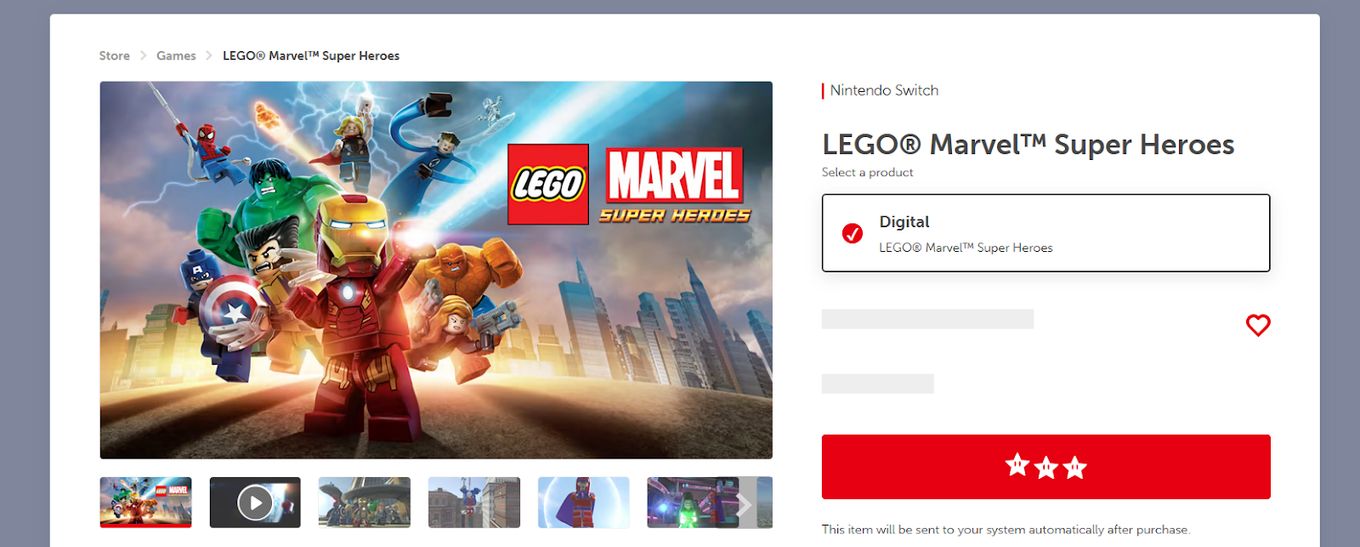 Audience: Everyone 10+
Warning Content: Cartoon Violence
Price: $19.99
Lego Marvel Super Heroes has emerged as the best Nintendo Switch Lego game where the stakes are low, the graphics are surreal, and the content is playable and enjoyable for both kids and parents.
It's the perfect Lego game for adults who want to skip the need to beat the head with troubles while enjoying something pleasant.
Whether you're someone who just started watching Captain America or an ultimate Marvel fan, Lego Marvel Super Heroes will give you the thrill and joy you need and deserve.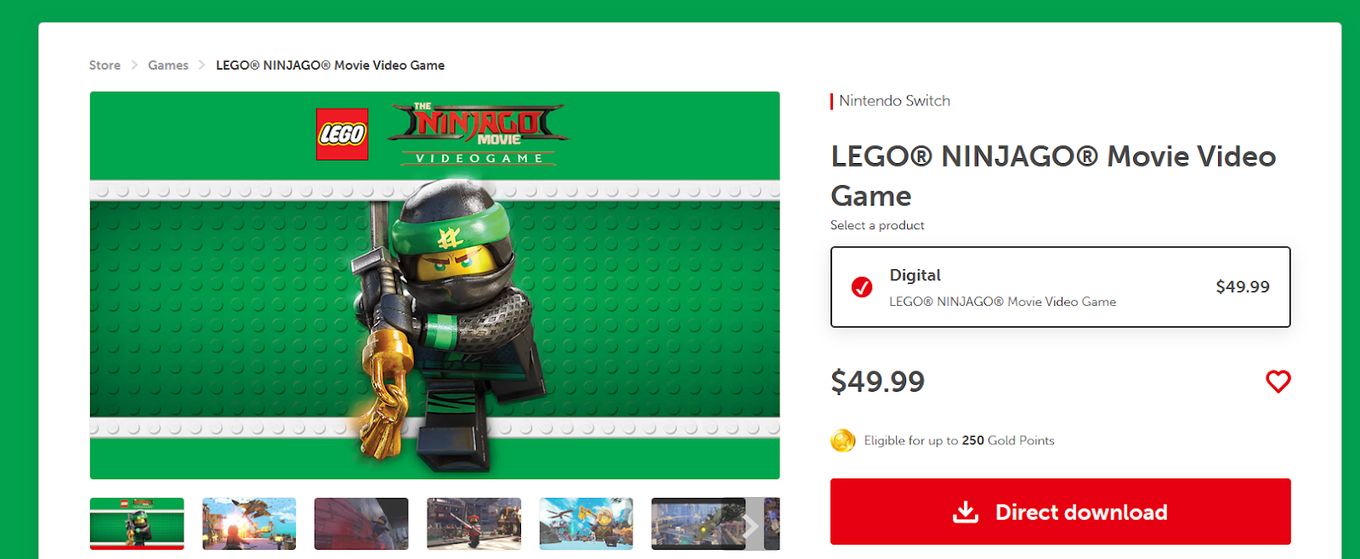 Audience: Everyone 10+
Warning Content: Cartoon Violence
Price: $49.99
Another best Nintendo Switch Lego title based on a film is the Lego Ninjago Movie Videogame.
However, you will definitely have a lot of fun playing this title on your Nintendo Switch system. If you've watched the film, you'll remember that you're required to fight evil by performing as ninjas.
You may participate as any of your beloved ninjas in this adventure. There are eight distinct places in the videogame, each with its unique Challenge Dojo.
The coolest part is that you can save Ninjago by playing on Combat Maps with four other people.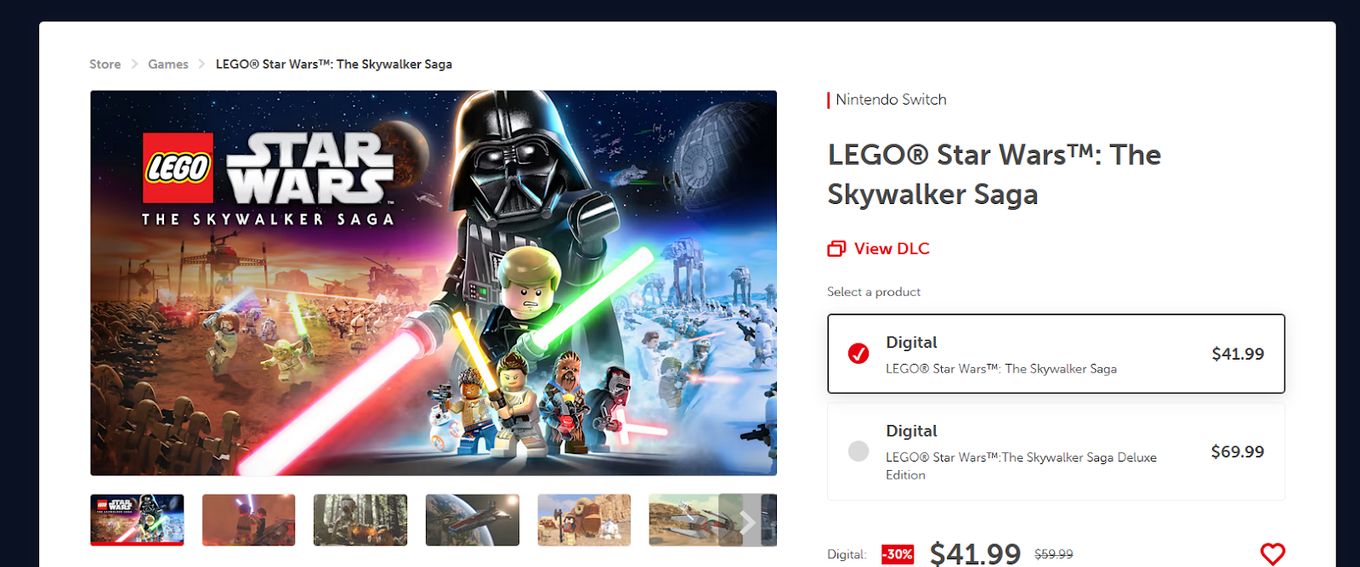 Audience: Everyone 10+
Warning Content: Comic Mischief, Cartoon Violence, In-Game Purchases
Price: $59.99
This video game is ideal for all Star Wars enthusiasts and lovers – no matter their age. The LEGO Skywalker saga was released on Amazon in April 2022.
This fantastic LEGO game for Nintendo Switch promises lots of fun activities, including over 40 figures from throughout the universe and 12 stages inspired by various film episodes.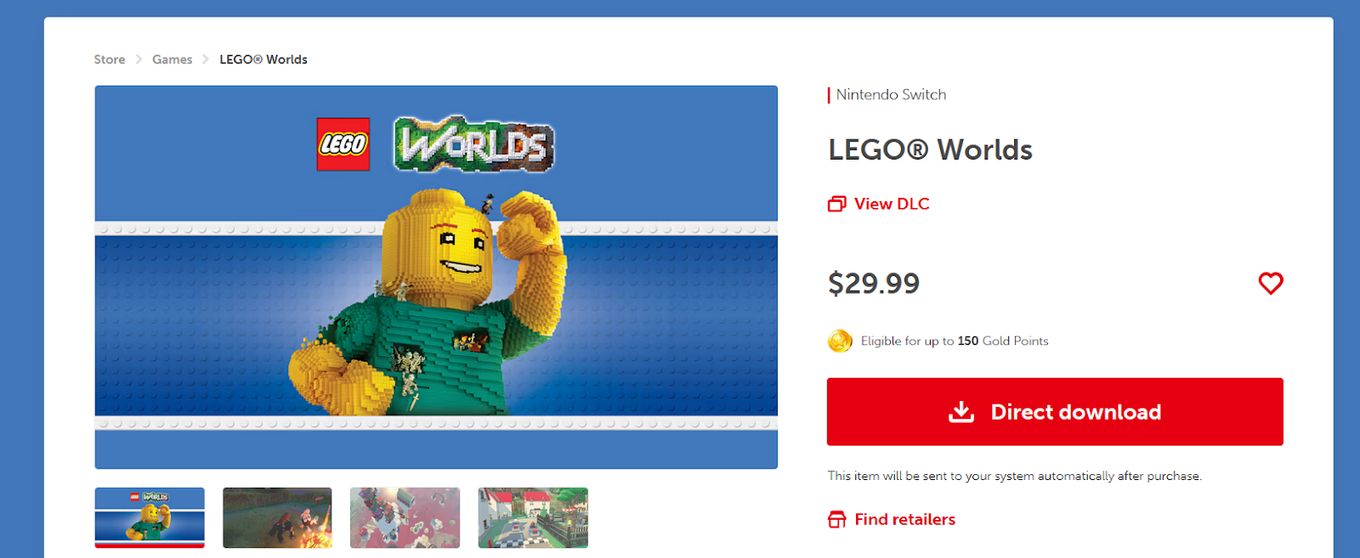 Audience: Everyone 10+
Warning Content: Cartoon Violence, Users Interact
Price: $29.99
There seem to be plenty of incredible concepts in LEGO Worlds, and it's possible to get flashes of true brilliance occasionally.
However, it's the gaming equivalent of removing a plate of brownies from the stove too soon and giving some undercooked sweets.
The underlying premise of LEGO Worlds is not the issue; it's the implementation that is.
If you are into Virtual Reality, check out the best Nintendo Switch VR games!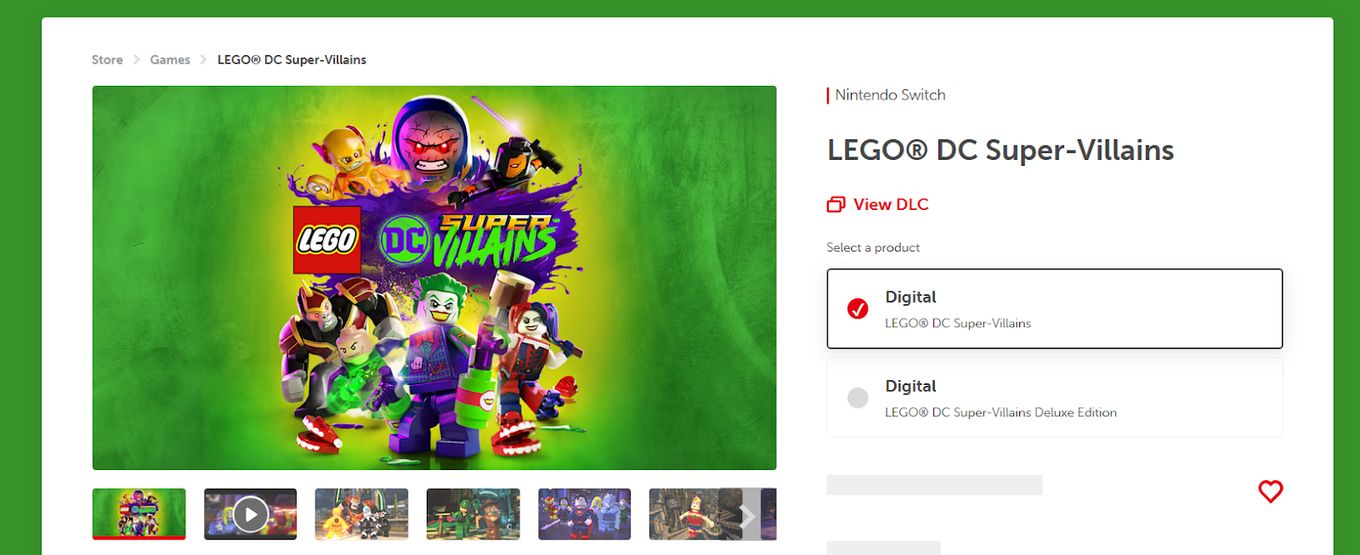 Audience: Everyone 10+
Warning Content: Cartoon Violence
Price: $59.99
If you're looking to purchase a Nintendo Switch game for the first time, the Lego DC Super-Villains is an excellent choice.
The wonderful aspect of this video game seems to be you get the opportunity to participate as a few of DC Universe's top menacing bad guys.
You don't have enough space in your Switch? Consider deleting games on your Nintendo Switch so you can keep on trying new games.
Like any other game, you might have participated as a superhero and rescued the day. However, throughout this video game, you will indeed be playing as villains and causing havoc around the city.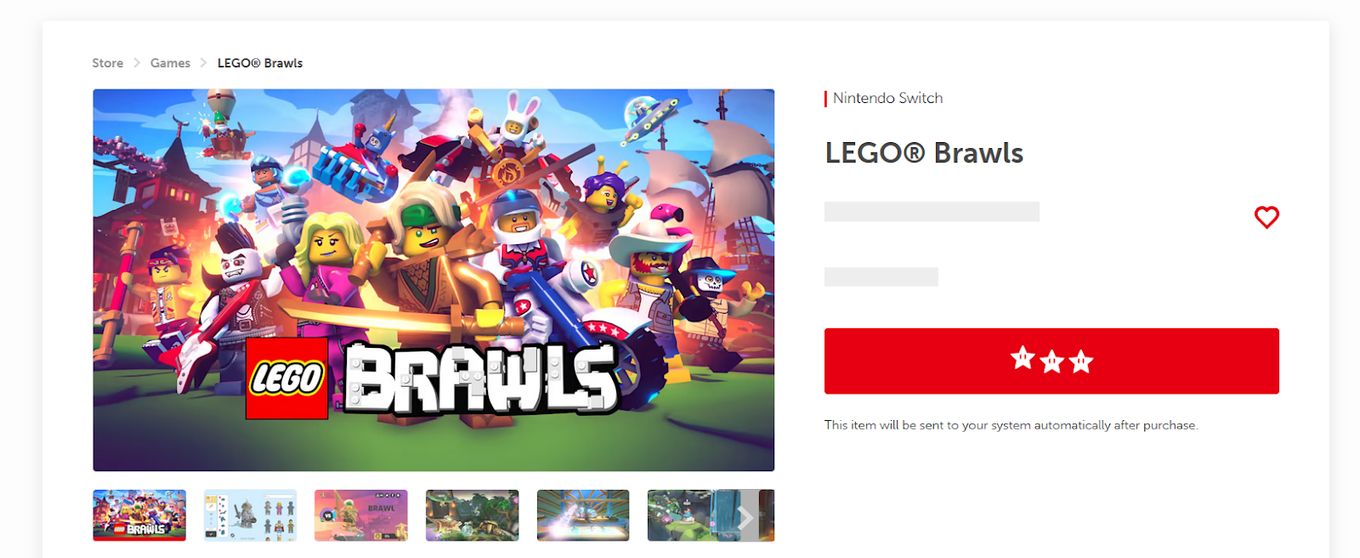 Audience: Everyone 10+
Warning Content: Cartoon Violence
Price: $39.99
The Lego Brawls is one of the best Nintendo Switch Lego games that got released a few days ago on September 2, 2022. This game includes a single system (1-8) and an online (1-8) multi-player system.
You can play this game with your friends and family at home. The game will let you battle through epic Lego themes while enabling you to cross-play with friends across platforms.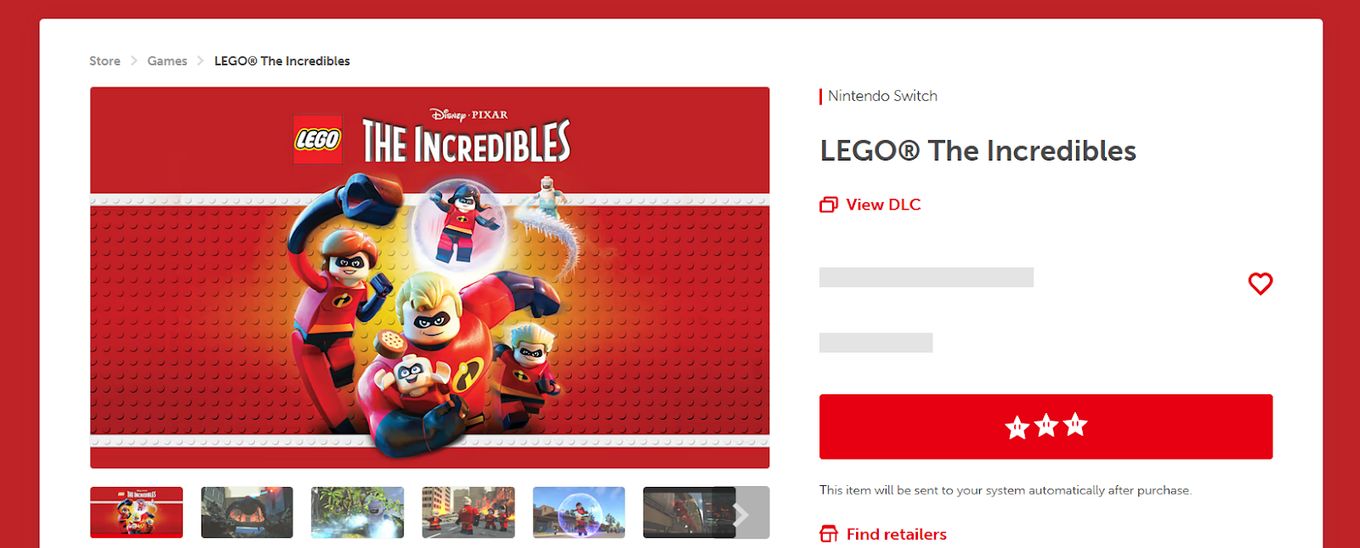 Audience: Everyone 10+
Warning Content: Cartoon Violence, Crude Humor
Price: $59.99
With Lego The Incredibles, you may participate in the Marvel Universe's Incredibles in poorly consolidated form.
The game is modeled just on the tale presented within the Disney Pixar movie.
You have to face all of the difficulties and barriers as all four fantastic characters while fighting the city's crime epidemic.
The degree of gameplay experience obtained in previous Lego video games is a little short on this one, yet you'll undoubtedly enjoy it thanks to the Switch adaption.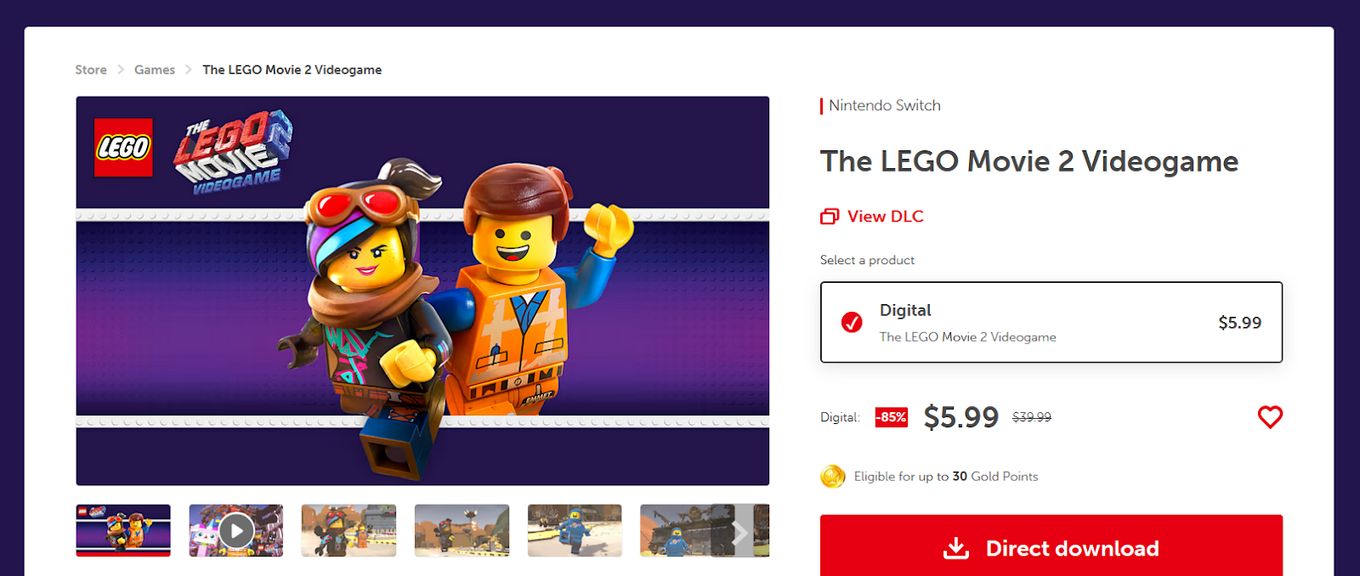 Audience: Everyone 10+
Warning Content: Cartoon Violence
Price: $5.99
The LEGO Movie 2 Videogame is not the title that would completely transform the series, but it represented a start perfectly.
It features the same one-note fighting as every other Lego videogame, and quests too frequently allude to 'Go get enough materials to create this object, that also unlocks this doorway, etc.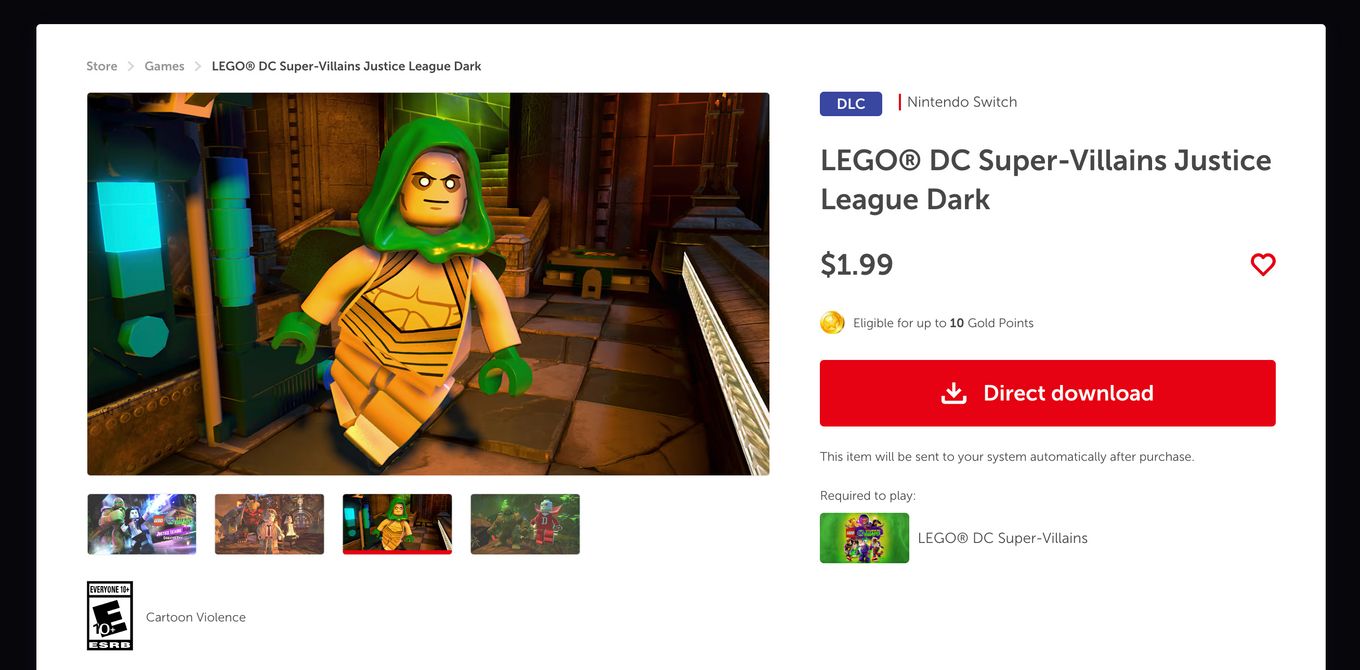 Audience: Everyone 10+
Warning Content: Cartoon Violence
Price: $1.99
Here's another great LEGO game for your Nintendo Switch.
This time the villains are characters that at some point were part of the Justice League Dark.
You'll find characters like Etrigan, John Constantine, The Scouse sorcerer, Zatanna, and others.
For the bargain of $1.99 you'll be able to enjoy a game with some of your favorite characters, so if you are into Justice League Dark, getting the game is a must!
Do Lego Games Look Good On Switch?
Yes, the Lego games operate exceptionally well on the Nintendo console, and you'll encounter no problems, no matter if you play them at home or while hitting the road. The Nintendo Switch is indeed a high-end, state-of-the-art gaming console that can operate not only Lego video games but also a wide range of other titles with ease.
While designing the Switch, Nintendo ensured accounting for the reality that the console would be utilized both on the move and as a home gaming system.
Which Lego Video Game Has The Most Characters?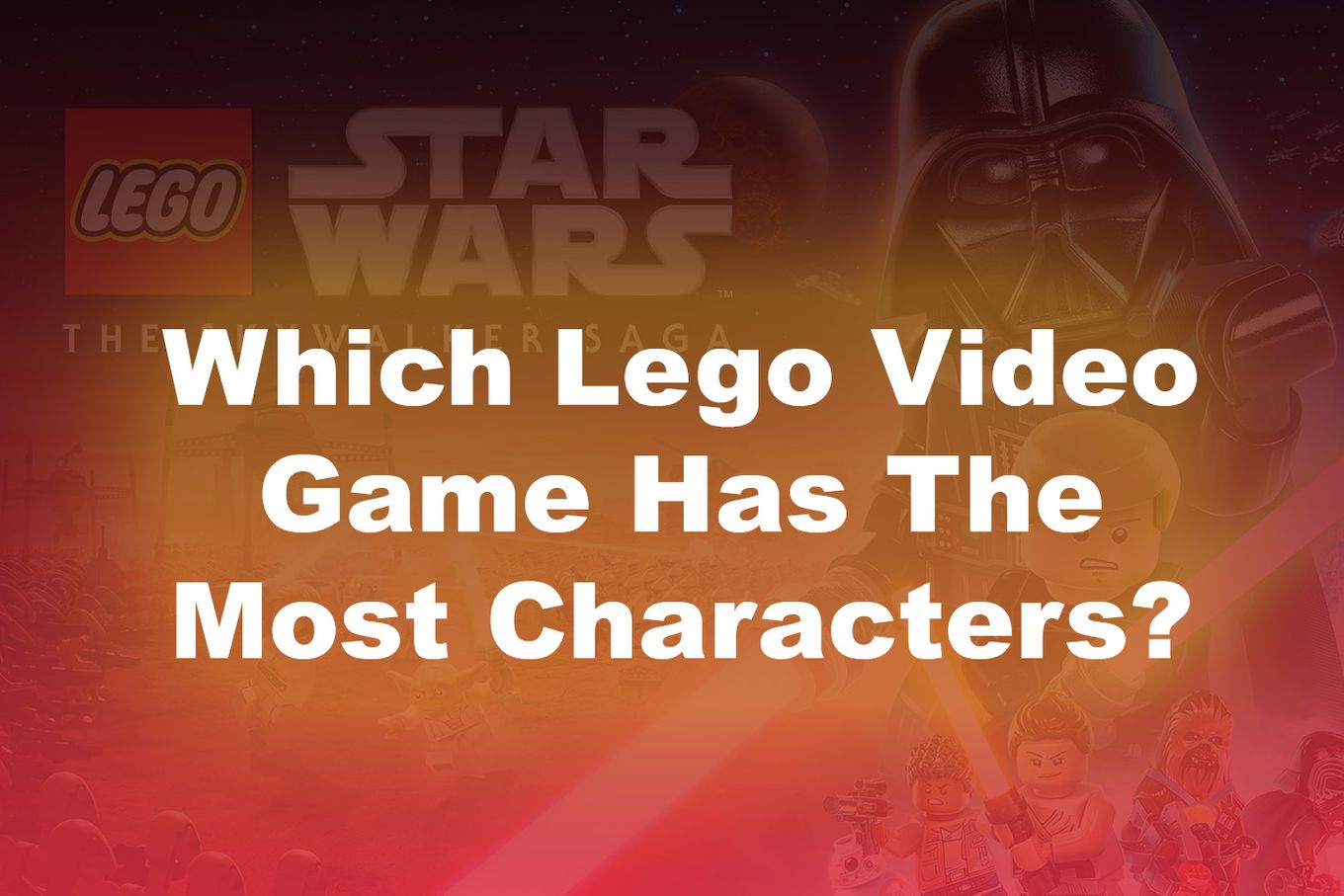 "Star Wars: The Skywalker Saga" game does have the greatest character cast of almost any LEGO game released at the time, featuring around 375 unlockable characters.
Lego The Infinity Sage has as many characters as the game above. The third best is the Lego Marvel's Avengers where you can unlock around 200 characters.
What Age Are Lego Games On Nintendo Switch For?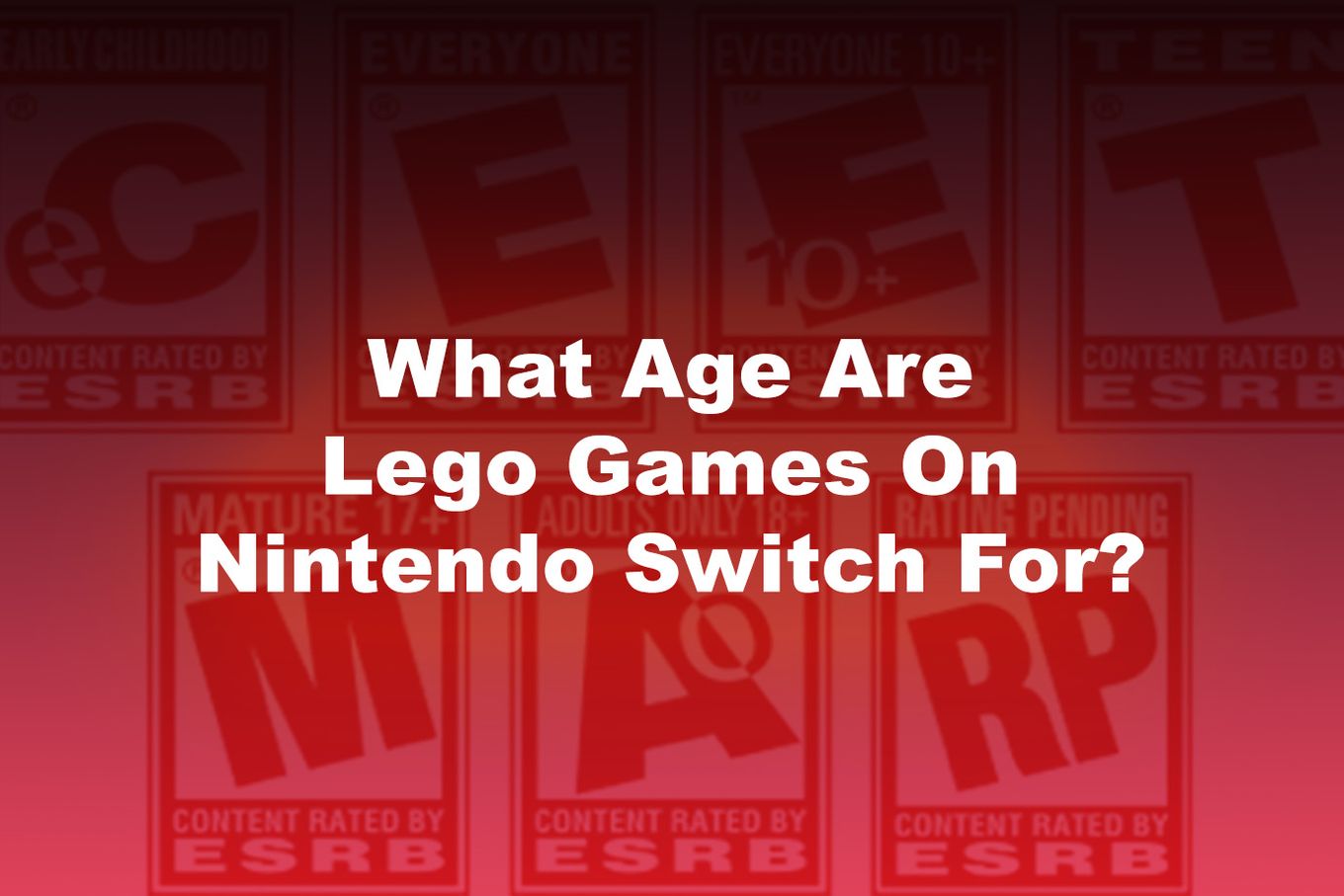 According to the Entertainment Software Rating Board (ESRB) most of the Lego games on Nintendo Switch are for "Everyone 10+". The reason they might not be for everyone is that some of them have cartoon violence or crude humor, which may not be appropriate for children. Also because some of them include in-game purchases.
The Entertainment Software Rating Board is a third-party auditor that assigns a baseline score with supplemental annotations to LEGO games. Remarks such as "violent content" will also be included in the scoring. This combo makes it simple to predict whatever your youngster will encounter in the gameplay.
The ESRB assesses games based on their content rather than their intended audience's age, so consider the age requirement in that perspective.
Get Your Favorite Lego Nintendo Switch Game Today!
Today, you'll find plenty of the best Nintendo Switch Lego games available for purchase on the market. You can pick any of the Lego games from our comprehensive list above to get started with all the fun and enjoyment of Nintendo Switch gaming.
The list covers all the top-rated, highly preferred, and best-quality Lego games for Nintendo Switch, your ultimate console gaming experience. So, buy your favorite Lego games today!
References
Related Articles