How To Get & Use Discord on PS5 2022 [No PC Needed!]
What is a much more fun way of communicating with your friends than hearing their voices? Seeing them wherever they are is even better! Whether you are playing call of duty or GTA V, securing your seat on a voice channel or a video channel will take your gaming experience to another level.
Discord is application software that makes all this a reality! It is built specifically to aid in communicating over voice, text, and video while online. You can send and receive messages seamlessly with Discord and get to hang out with your friends across the world when logged in to the app.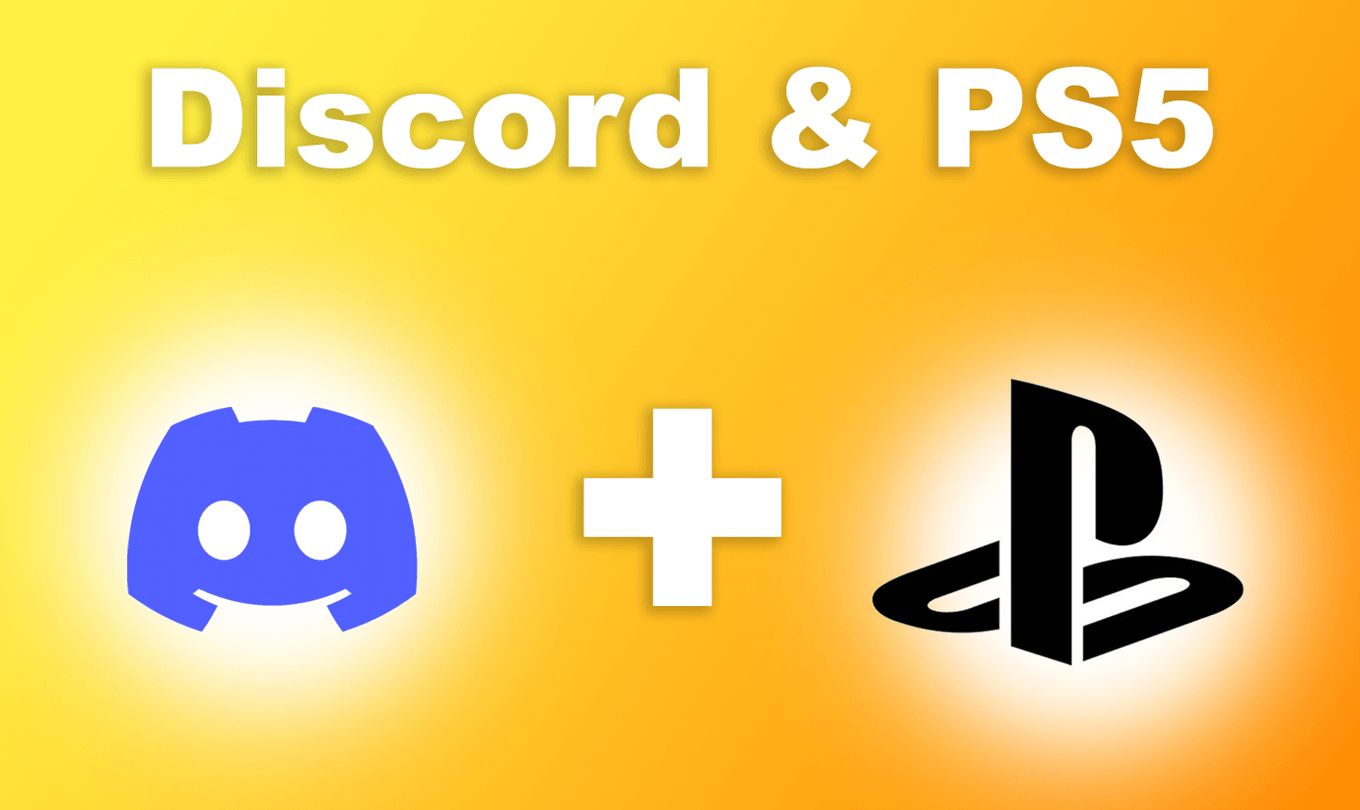 Just like zoom, you will need a stable internet connection and some headsets in order to get the best audio-visual quality from the app. Gamers can now chat and join live gaming lobbies and parties by simply logging in on Discord.
The app is available on Windows, Linux, macOS, Android, and even iOS. The question that arises today is whether you need your PC to be able to use Discord on your PS5.
Can You Use Discord on PS5?
Yes, you can use Discord on your PS5. However, the console does not natively support the use of Discord. Furthermore, PS5 is not coupled with internet browsing features, and getting Discord to work on your PS5 might seem a little bit out of the question but it's not.
We are going to delve in and show you how to get Discord on PS5, the latest gaming console, with just a few steps.
First off, there is no way to get Discord installed directly to use on your PS5 because of the unavailable internet browsing features. However, that won't deter us from surfing the internet.
Remember, you only need your PS5 and an internet connection for this. Your PC or mobile phone won't be needed.
How To Use Discord On PS5
1. Using The Web Version of Discord on PS5 [No PC needed]
PS5 developers knew that one way of making the console popular was to load it up with tons of features that gamers will utilize to improve their gaming experience. That's why included a text message feature on the PS5.
This messaging feature is mainly text-based meaning that you cannot communicate through any live audio-visual means with your friends.
Besides sending messages, the feature allows you to send audio recordings and screenshot files to your friends.
The fact that you can only enjoy text messages and no audio or video when gaming becomes a big downside to this gaming console. However, we can use this text message feature to use the web browser in our PS5 and unleash the features of Discord.
Start by logging in to Discord through your PS5 with these easy steps:
On your PS5 console, launch PlayStation Party.

Select a friend that you would want to chat with

Type www.Discord.com and send it to them

Open the link from your side (they will also do the same from their end)

Sign in to your Discord account once you reach the official Discord website

Navigate to the "Voice channel" and start chatting with your friends that are logged in.
Creating a Discord account is very easy if you haven't signed up. You will need:
Your username (you can decide to go with a fancy nickname or your original name)
Your email for verification
2. Utilizing a Headset Supporting a USB Connection [PC Required]
Now that you've known how to use Discord on PS5, let's focus on improving the audio quality of the voice messages when you are chatting in a voice channel. Note that it's mandatory to have a headset because you won't be able to speak to other gamers without a microphone.
A normal headset is just but a requirement but one that supports a USB connection will bring forth an extra-terrestrial aesthetic to your gaming experience, just to say the least. The USB connection leverages the power of converting digital sound signals to analog format bringing out the best audio quality from your device.
They minimize interference from the other electronics in use to give you a quality, thrilling audio output, and gaming experience. However, a PC is needed if you need this kind of audio quality as it handles some key audio settings required to get the voice quality on point.
You will need the following devices:
PC
USB Headset
MixAmp. A device that lets you mix together game sound and chat sound from an AUX port. It allows you quick adjustment of game-to-voice balance settings, determining how much game sound and voice chat are heard.
Optical cable. This cable is specifically designed to transmit high-quality audio between two different devices. In this case, the PS5 and the MixAmp. Note that MixAmps are fairly expensive but they are worth it. They help you connect two devices at the same time and give you a quality experience.
Instructions to follow:
Use the optical cable to connect your PS5 to the MixAmp
Find the PS5 settings menu and open it.
Navigate to "Sound and Screen"
Click on "Audio Output Settings"
From the list that pops up, select the digital or optical out option
On your PC:
Launch Discord
Navigate to Discord settings
Select "Voice Settings"
Under "Input Devices", select "MixAmp"
Go back to "Voice Settings"
Set the output to default speakers this time
Link your headset to the MixAmp
Enjoy the audio from both your PS5 and PC from your headset
Syncing Discord and PlayStation Accounts
Now that you know how to get Discord on PS5, you can also add another feature: you can link your PlayStation and Discord Accounts so your friends can know if you are playing or not.
Go to "Settings" on your Discord App

Go to the "Connections" settings:

Select the "Play Station Network" account to connect it with Discord.

You will be prompted to log in to your Play Station account. Create it now if you haven't one yet.

Select "Accept" to link your Playstation account to Discord.

After a while, you should see a message confirming that your accounts are linked:

You should then see your PlayStation Network in the list of your Discord connections.

Now your friends will have information about your status on Discord.
When will Discord be Available on PS5?
Discord hasn't been rolled out on gaming consoles yet. The good news is that Sony is setting its sights on Discord. Seeing that it is an easy-to-navigate, cross-platform and user-friendly app, Sony wouldn't hesitate to integrate it into future console releases.
As we speak, a partnership has been established between Sony and Discord and we might get Discord on PS5 sooner rather than later.
In the meantime, gamers and avid fans will continue using the web version of Discord on their PS5. It can be utilized best only by users with a keyboard and a mouse (a minor downside).
Luckily, the app itself is under development and it will be optimized to offer the best user experience for anyone who wants to game and hang out online.
Related Articles
Join 2,000+ readers and learn something new every month!
Get notified about new blog posts, tips, tricks, fullPage.js news etc.
RSS feed