PS5 Warranty - What You Need to Know [Duration, Coverage...]
Understanding your rights when repairing your PS5 may not sound very fascinating, but it is crucial. PS5 consoles aren't cheap, and let's face it; they're hard to come by.
No one wants to be stuck with a broken PlayStation 5, believing they'll have to spend money on a replacement, especially if it turns out that your Sony PS5 warranty may cover you.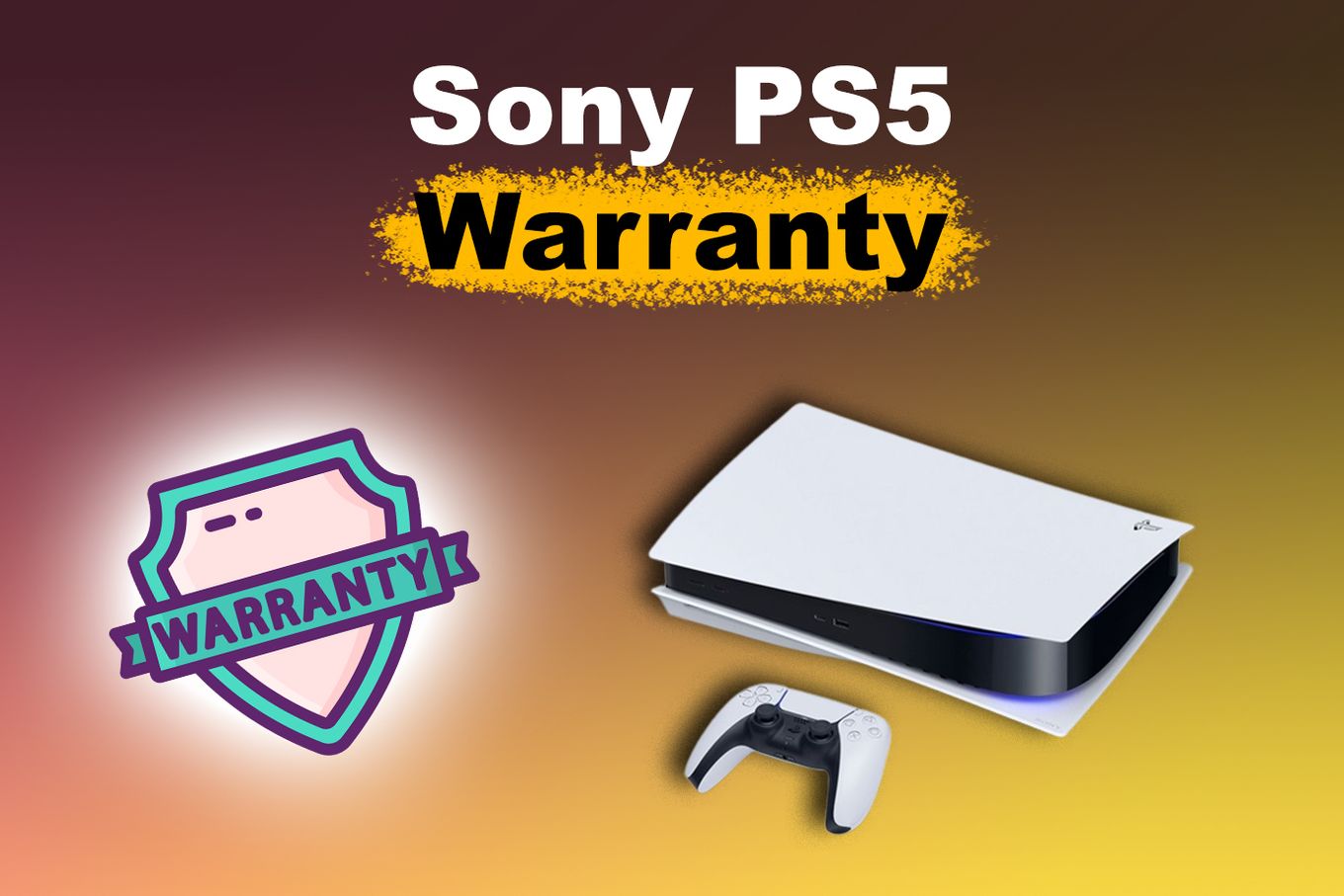 Here is all the information you need concerning your PS5 warranty registration, how long is the PS5 warranty and how to start a warranty repair, and.
We will also cover how much it costs to repair a PS5 without a warranty.
Does The PS5 Come With A Warranty?
Yes, the PS5 does come with a warranty that covers material damage caused by manufacturer error. Different countries have different warranty rules, and it's advised to check the detailed regulations of your country before claiming a warranty.
It's important to note that a PS5 Sony warranty does not cover all types of breakage.
For example, it won't protect against unintentional damage and improper usage.
It is only made to safeguard you from faulty parts or shoddy construction by the manufacturer.
How Long Is the PS5 Warranty?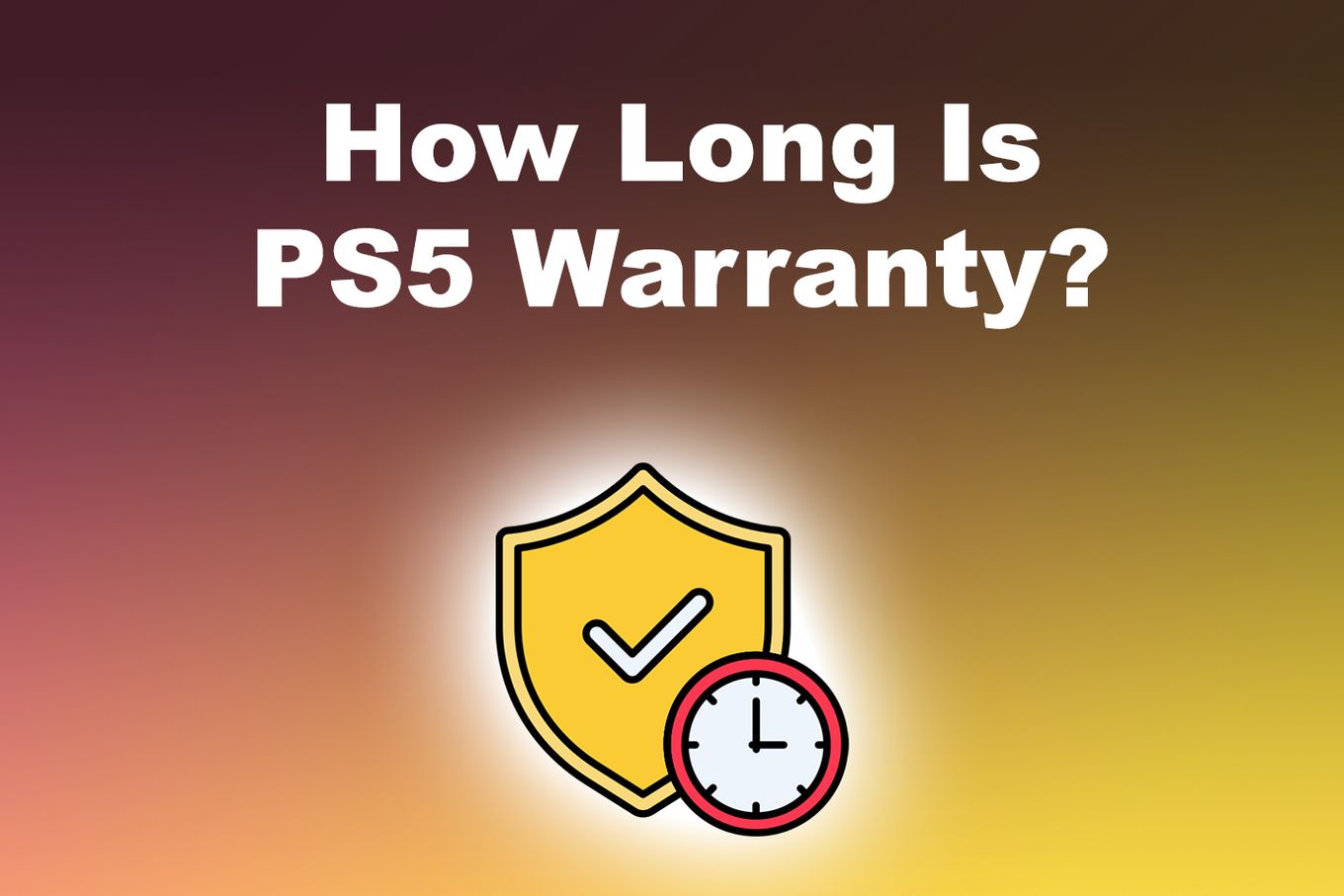 The length of the PS5 warranty varies depending on the region you live in and where you purchased the console. Sony offers a one-year warranty in the US. However, you'll get a two-year warranty in the UK and many other countries worldwide.
As long as you purchased it from an authorized merchant, the warranty will be in effect from the date of purchase.
Regardless of the shop from which you acquire your PS5, all users are eligible for a PS5 warranty from Sony.
Furthermore, as some retailers offer, you can enjoy an extended warranty in addition to the PS5's original warranty.
For instance, if you purchase the PS5 as part of a promotion, you might receive an extended warranty.
However, the retailer's warranty will probably have identical terms to the original warranty, and you will still be responsible for paying for any losses brought on by negligence or accident.
How To Start A Warranty Repair For PS5
First, check the PlayStation Support page to determine if there is a straightforward fix for your specific problem.
If that doesn't help you, then submit a warranty service. Here are the detailed steps:
Step 1: Visit the official PlayStation Support page & Select "PlayStation5".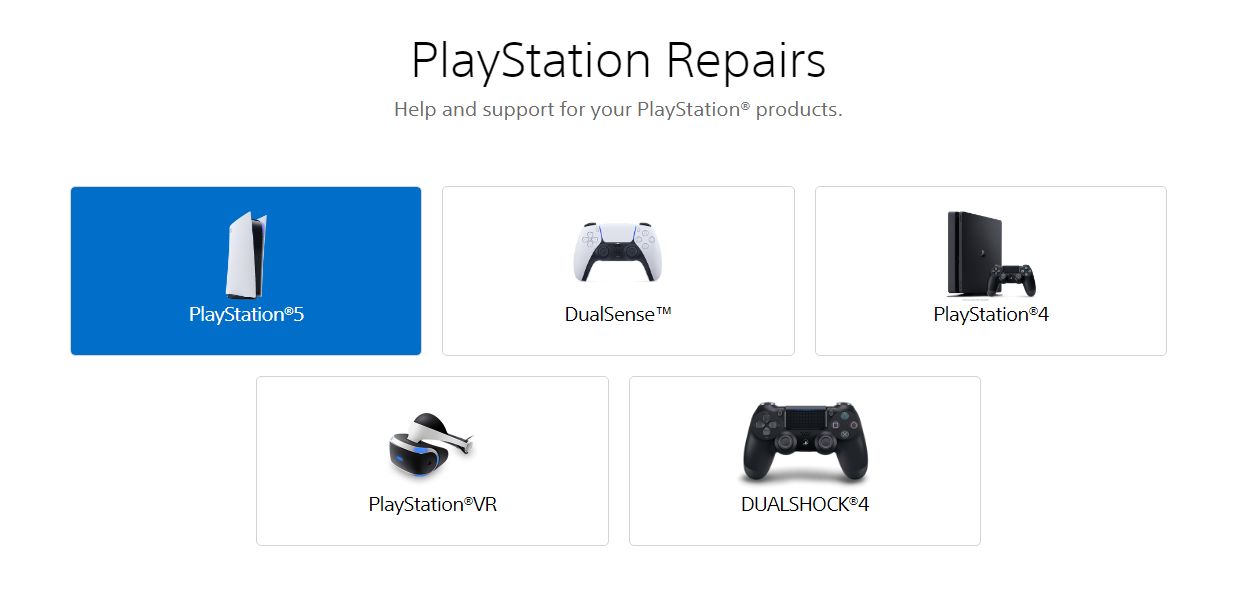 Step 2: Click "I Still Have The Problem"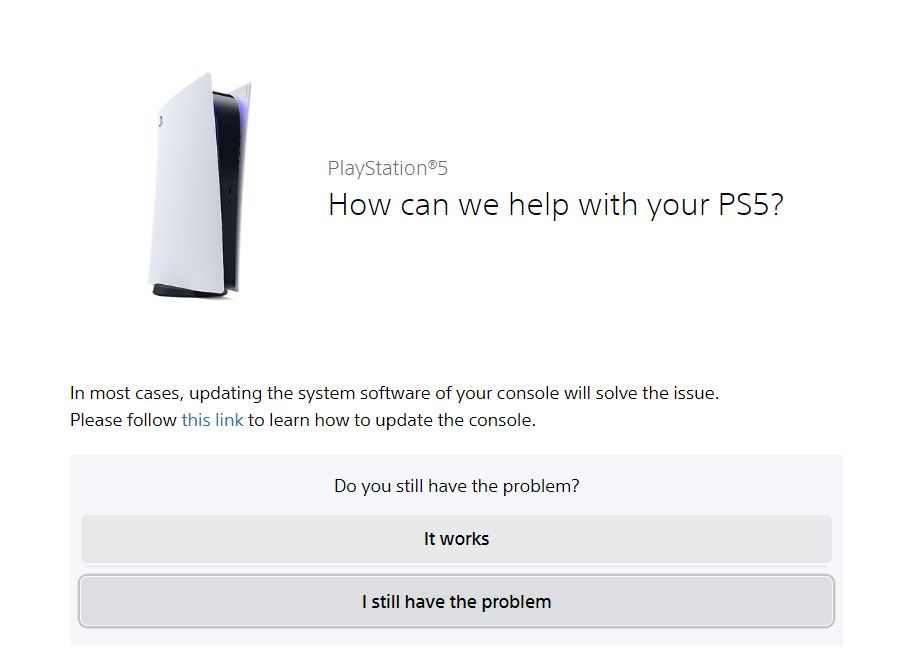 Step 3: Select Your Type of Issue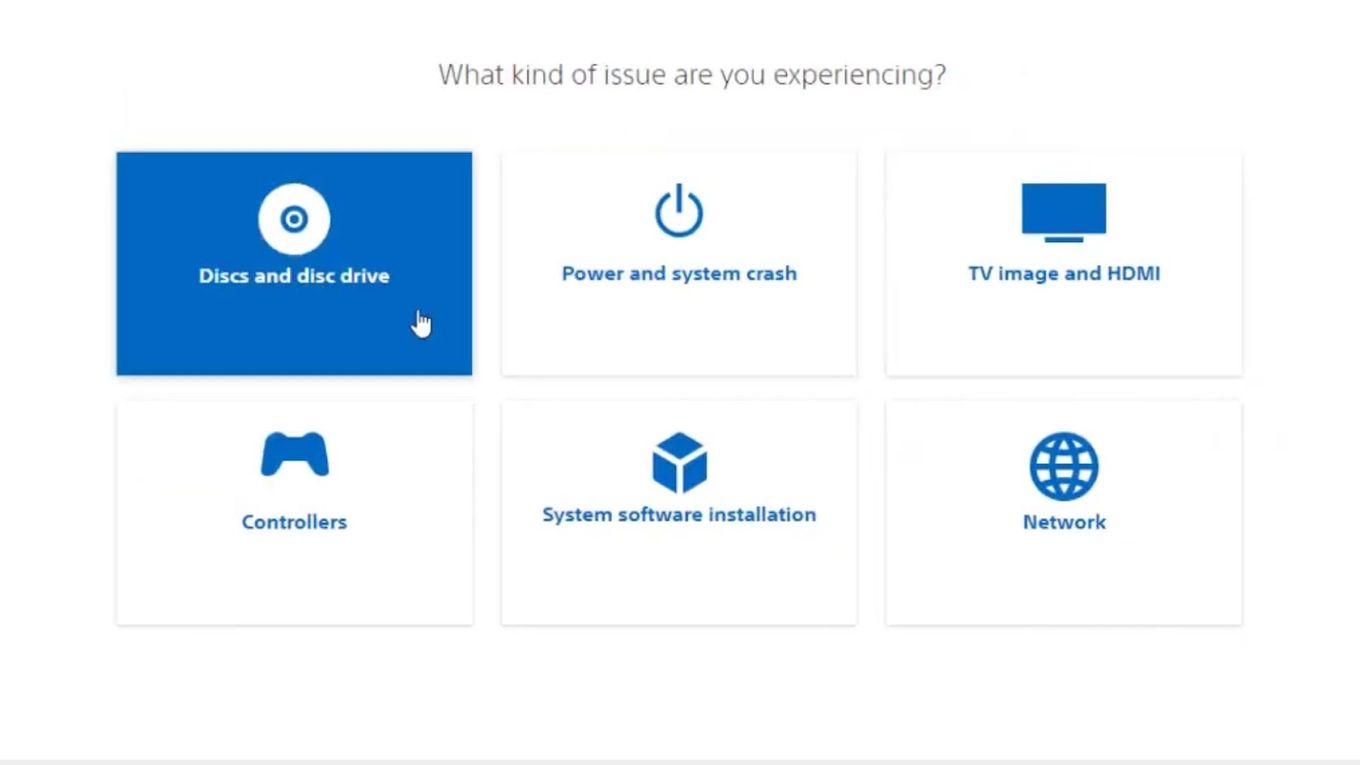 Step 4: Follow The Given Instructions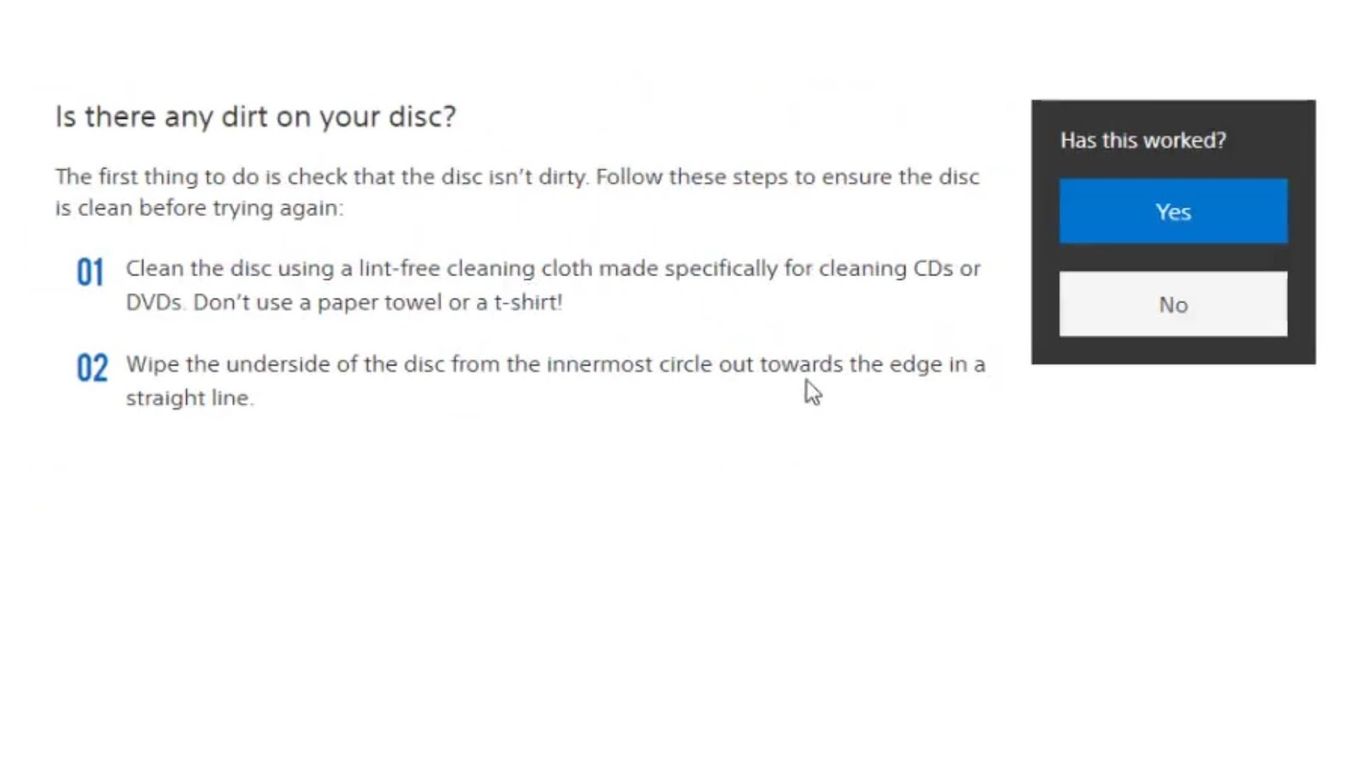 Step 5: Claim A Warranty Service
If the provided instructions don't solve your problem, then it's time to claim a warranty service: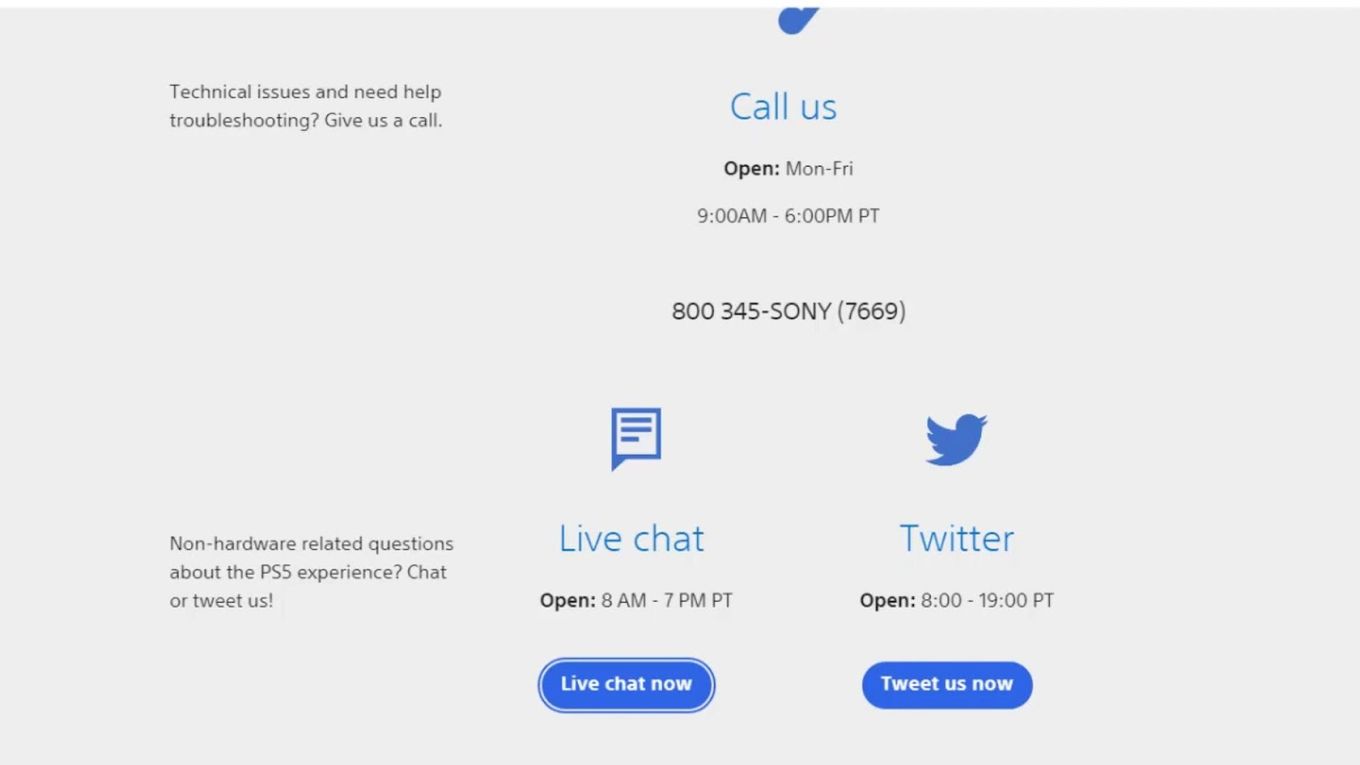 You have a few alternatives for starting the procedure and contacting a PlayStation Support employee.
You must present a bill of sale or receipt with the date of the original purchase and the retail name to obtain warranty service.
Regardless of the approach, be sure to have your Sony PS5 warranty information close at hand, like the serial number. When holding it horizontally, you should see the PS5 serial number at the bottom of your PS5.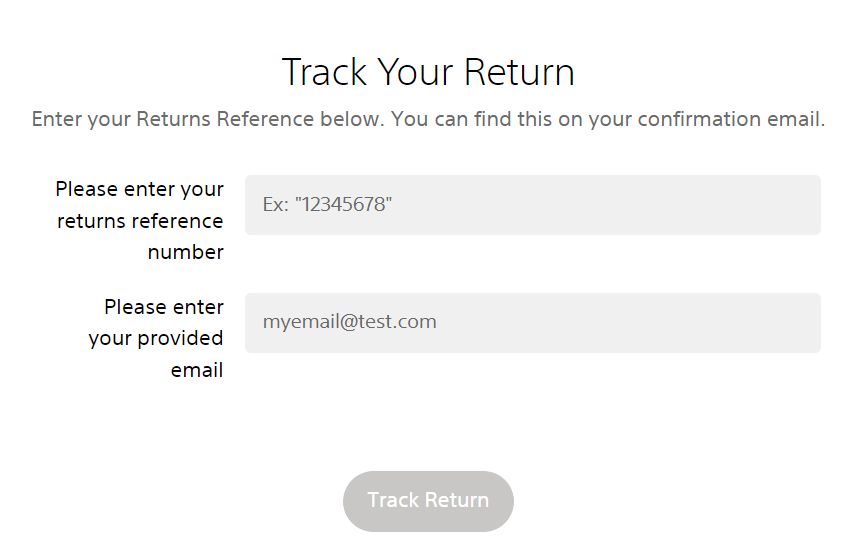 Once you have proceeded with the return, you can track it by entering your returns reference number and the email provided.
Do You Have To Register Your PS5 For Issuance Of Warranty?
No, you don't need a PS5 warranty registration. Upon purchasing a PS5 from an authorized store, all PS5 owners are automatically covered by a warranty. To make a warranty claim, you must present your PS5's serial number and proof of purchase.
In several places, businesses are required by law to offer a warranty that covers both manufacturer fault and harm brought on by improper handling on the company's side.
However, if you purchase it from an unregistered shop, this guarantee will be invalid, as Sony won't be able to confirm the date of purchase in such circumstances.
Be careful when purchasing your PS5. Make sure you get your PS5 from a registered retailer.
Things That Will Disqualify Your PS5 Warranty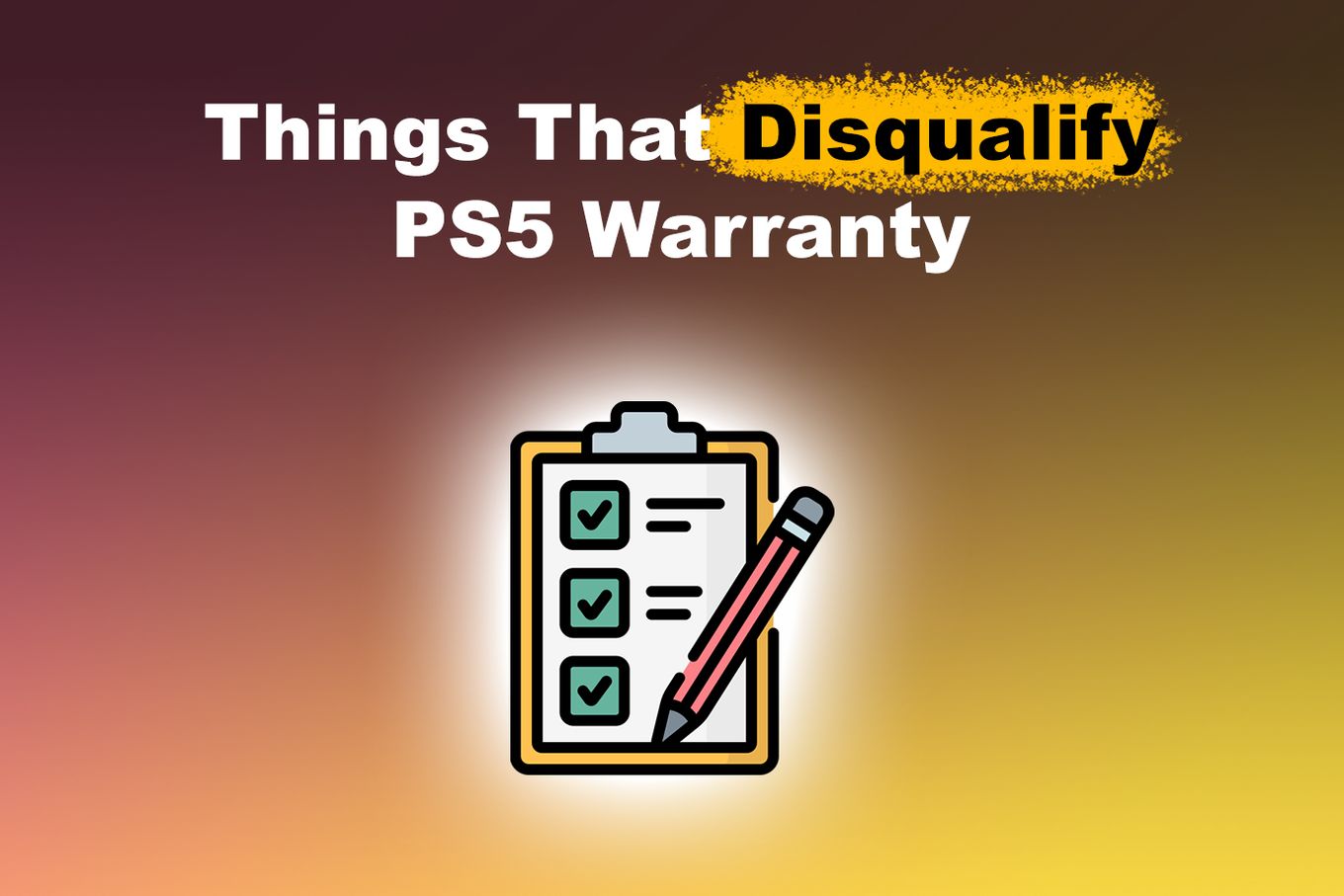 The warranty does not apply to the following:
Damage caused by using the PS5 with products that are incompatible with it.
Damage caused by using the PS5 with any peripherals that SIE (Sony Interactive Entertainment LLC) does not license or sell.
Damage done by service performed outside SIE, opening the product, or any action taken within the PS5 that is not SIE-authorized.
Damage by users' acts, including abuse, misuse, negligence, accident, unreasonable use, or by causes not related to defective materials or quality.
An altered serial number for the PS5
A PS5 modified to alter capability and functionality without written permission from SIE.
If you used the PS5 for commercial purposes like a rental.
What To Do If Sony PS5 Warranty Expires
You will either have to pay for Sony to fix your console once your manufacturer's warranty expires and you are obligated to pay for its servicing, or you will have to find a nearby repair shop to repair it.
The latter is a little riskier and might require careful research to identify a place you can trust with your hardware.
The former will probably take much longer, but it's worth the time since they can be trusted to fix your hardware because they are the manufacturers.
PS5 Extended Warranty: Is It Worth It?
Not really. The PS5 comes with a free, one-year guarantee from Sony. The chances of a major issue after that year remain pretty low.
If you register your console, you will also receive an additional 90 days of warranty coverage after the first year.
How Long Does It Take For Sony To Fix A PS5?
The Sony PS5 warranty and repairs aim to return your repaired or replaced PS5 within 15 days of receiving it. If, after 15 days, your item has yet to be returned, you can reach out to them through the PlayStation Repairs page.
Just enter your returns reference number to find out its progress.
The reference number is in the email sent once the return is arranged.
Does Sony Fix The PS5 Without Warranty?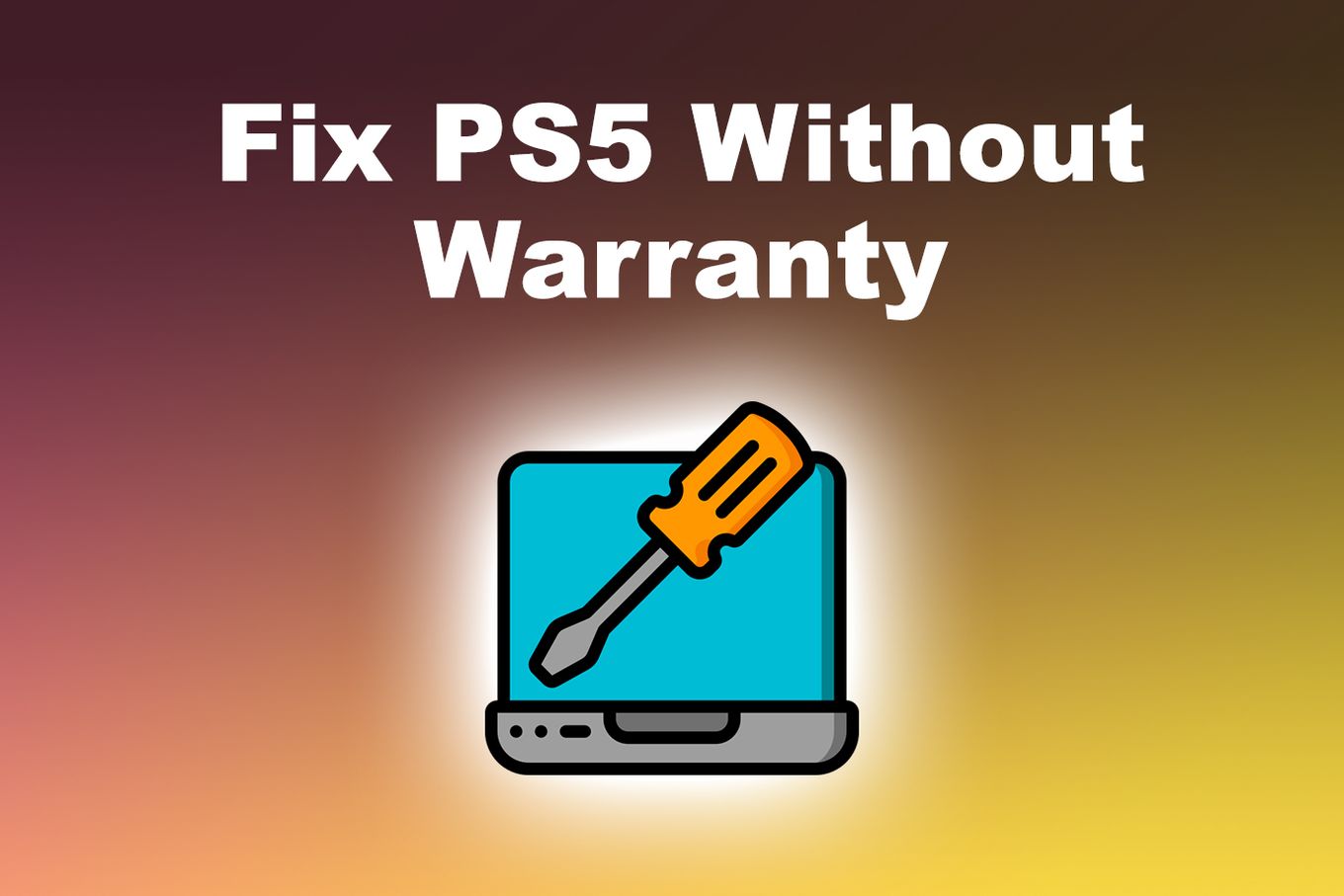 No, Sony does not provide repairs for PS5 consoles unless they are under warranty. If your console is under warranty, returning it for a repair or replacement should not cost you anything. Warranties are free for all new PS5 consoles bought directly from Sony or a licensed retailer.
If you want to repair a PS5 that is not under warranty you would have to find a third-party technician.
How Much Does It Cost To Repair The PS5 Without A Warranty?
Depending on how it's damaged, you can expect an invoice of between $100 and $400. If it's not a big issue, you will be charged less, but always expect to pay extra cash if the repairs are extensive.
Of course, you would have to find a third party to repair your PS5, as Sony won't take care of a PS5 without a warranty.
Sony PS5 Warranty Summarized
A PS5 warranty from Sony lasts one year after purchase and covers most damage associated with the manufacturer. A PS5 purchased from Sony or any other legitimate retailer under warranty can be repaired if one follows the necessary steps.
One can visit playstation.com/service or call 1-800-345-7669 to receive a return authorization and shipping instructions. You will have to give proof of your purchase in the form of a receipt or bill with the original purchase date.
Sony's PS5 warranty gives a maximum of 15 days to repair or replace the item before shipping it back to the customer.
How much it costs to repair the PS5 without warranty depends on the amount of repair the item requires.
However, buying items from Sony or an authorized retailer is always advised so that the warranty can cover your PS5, and you won't have to spend so much money repairing it if it turns out to be faulty.
Reference Articles
Related Articles
Join 2,000+ readers and learn something new every month!
Get notified about new blog posts, tips, tricks, fullPage.js news etc.
RSS feed