Many players spend money on their Roblox gaming experience. Checking your Roblox transactions to know how much you or your child have spent is important so that you do not go beyond your budget or overspend.
If you're one of those asking how to check transactions on Roblox, then this article is for you.
In this post, we will answer one of the commonly asked questions of Roblox players: How to see my transactions on Roblox?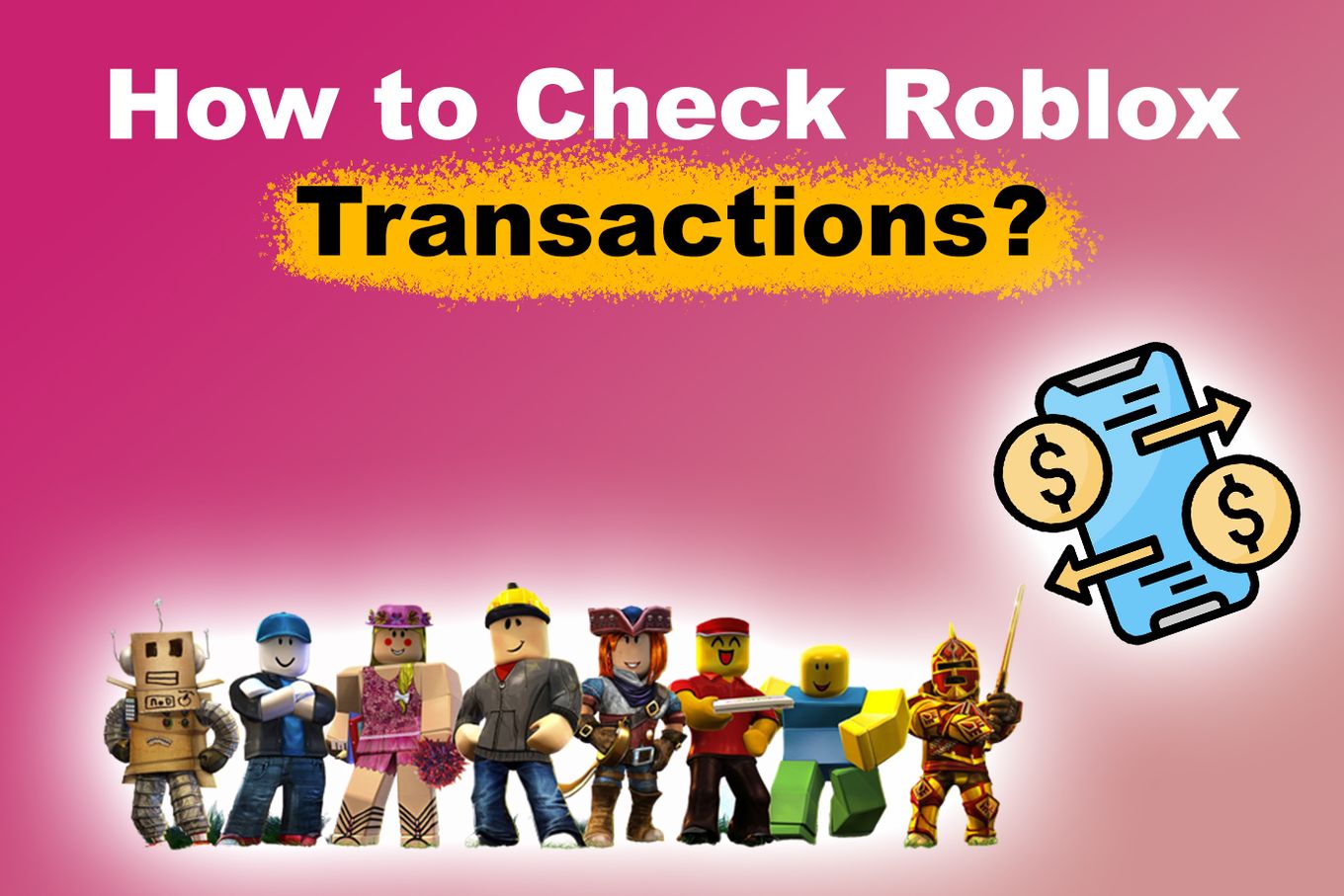 What Are Roblox Transactions?
Roblox transactions are the transactions you made using Robux through your Roblox account. Robux is Roblox's virtual currency, which you either purchase or earn. Transactions on Roblox can include the following:
Roblox Premium Stipend. The total money earned per day by Premium members.
Currency Purchase. The purchase or redemption of a card for Xbox.
Sale of Goods. The amount gained from sales.
Purchases. The most recent buys using the Roblox account.
Earnings From Trade. The money gained from the Trade System.
Developer Exchange.The cash out from the Developer Exchange program.
Before, there was another currency in Roblox: the Tix (or Tickets). Find out why did Roblox remove Tix.
How To Check My Roblox Transactions on PC
Here's how to see transactions on Roblox using a web browser.
Step 1: Log In To Your Roblox Account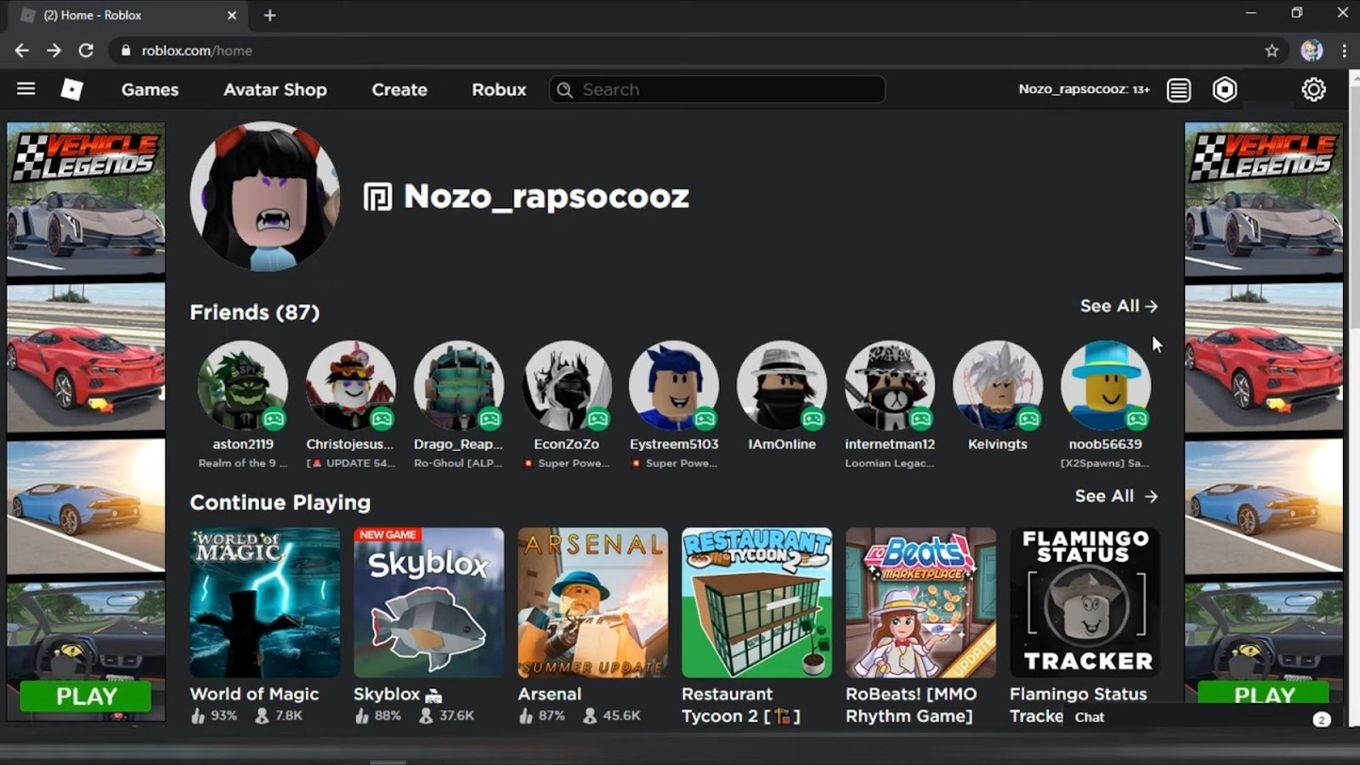 Step 2: Click the "Robux" Icon
You can find it in the upper right corner.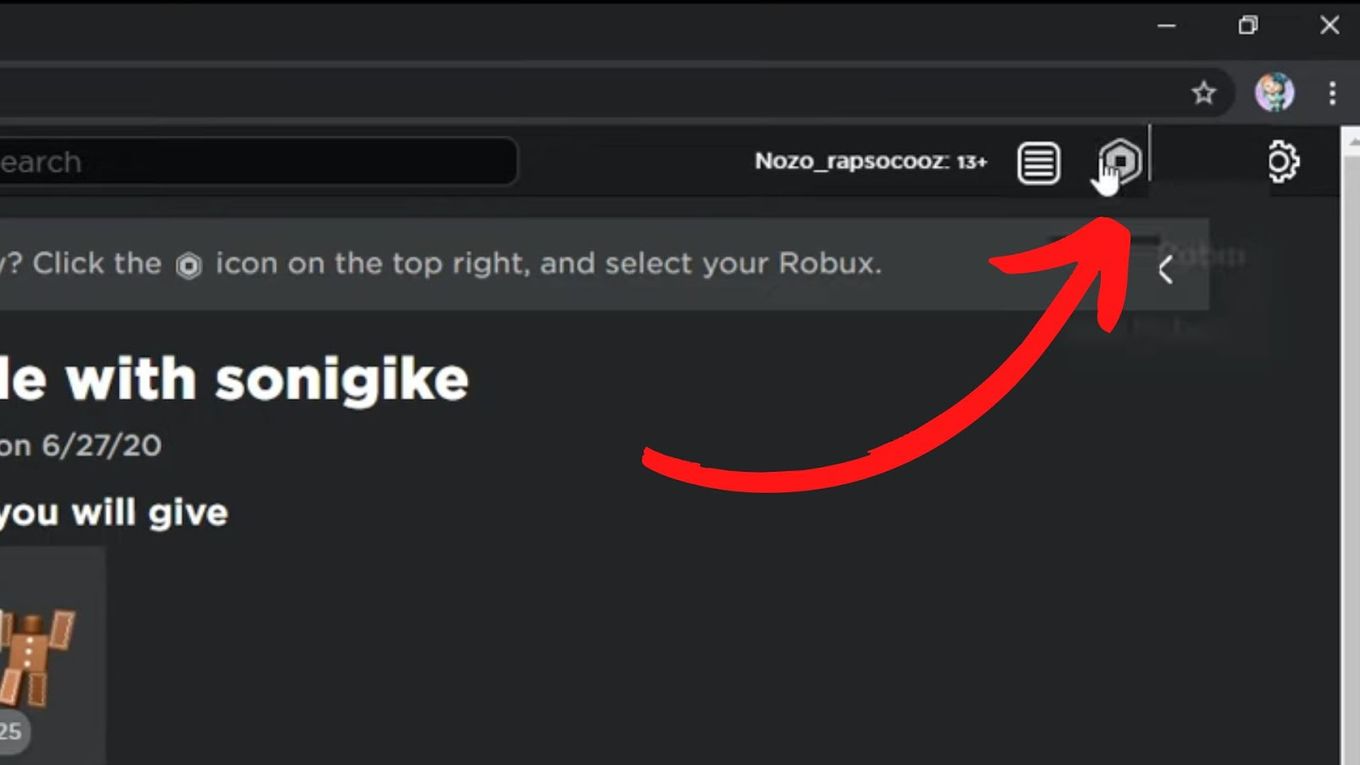 Step 3: Click The Robux Amount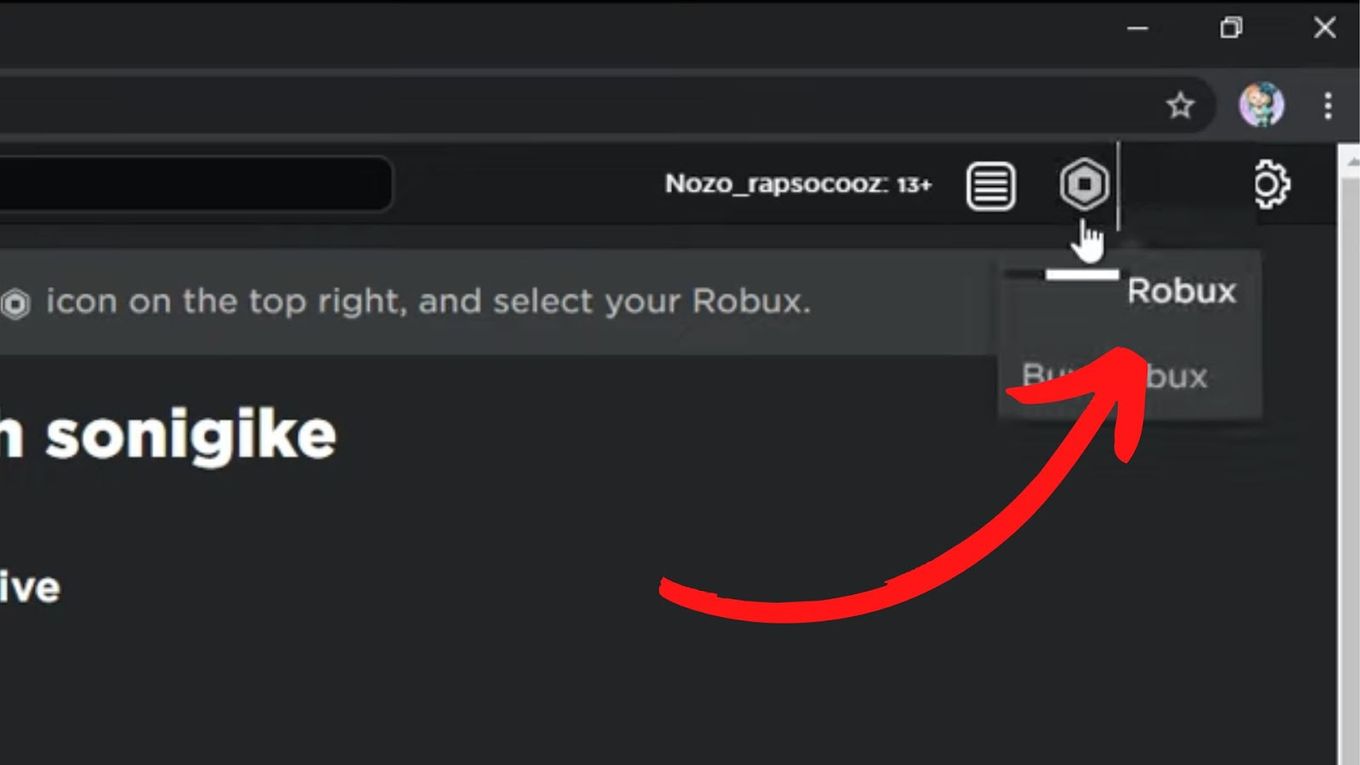 Step 4: Wait For The My Transactions Page To Load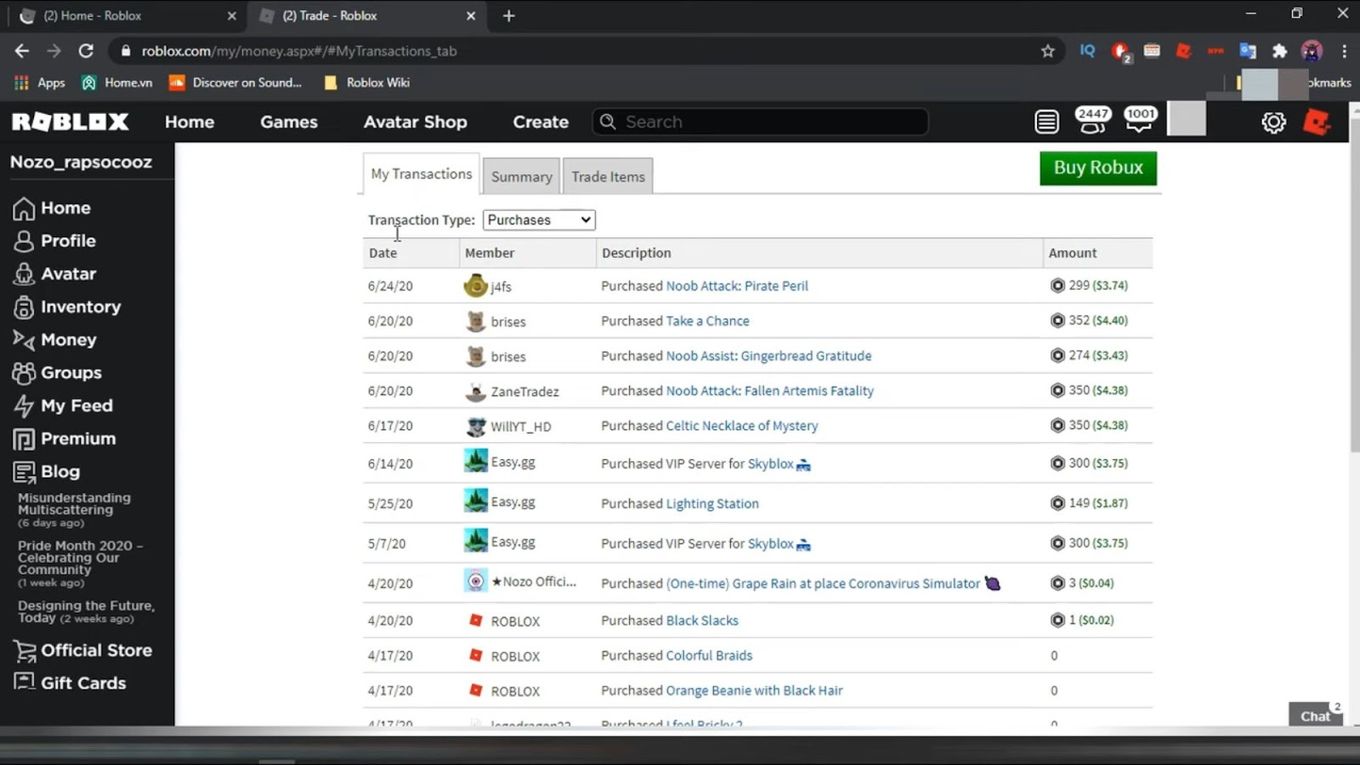 Step 5: Select The Transaction Type
Go to the filter option and select the transaction type.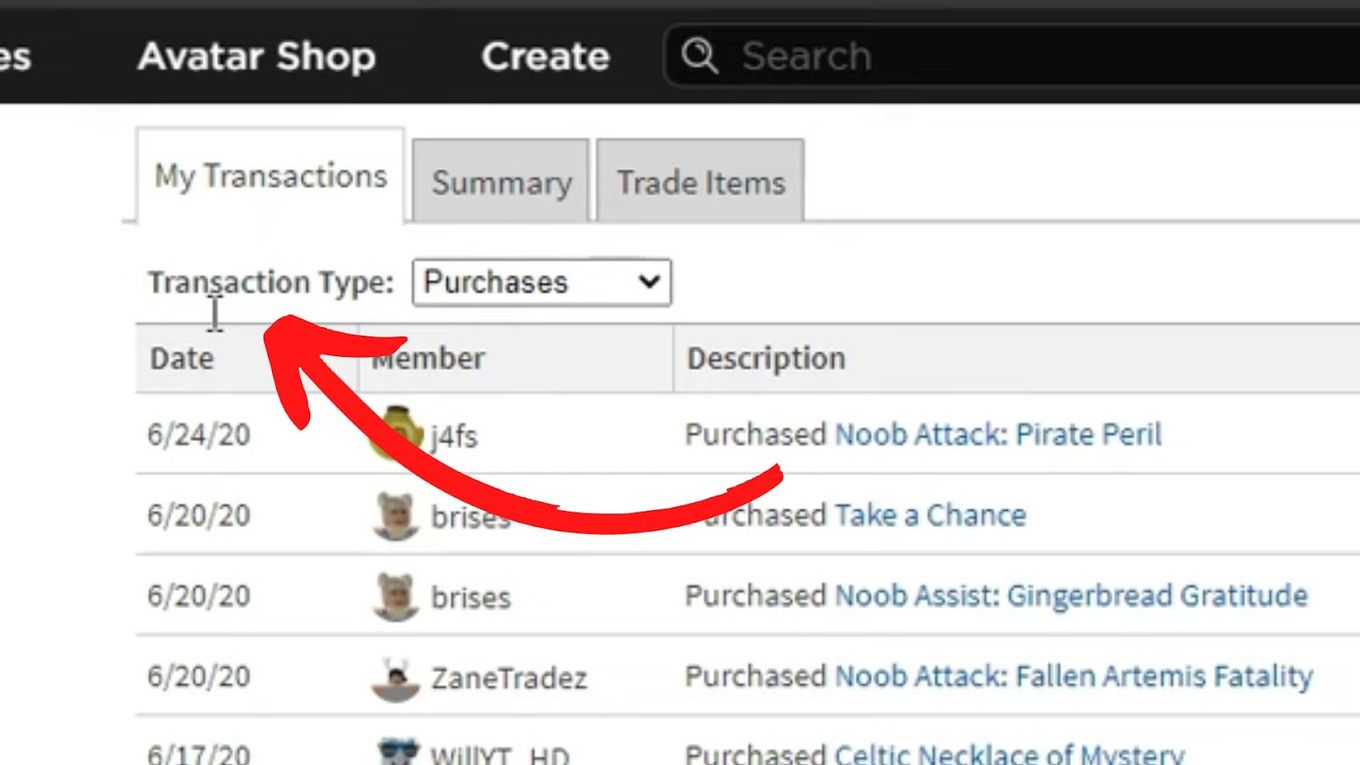 How To Check My Roblox Transactions on Mobile
Here's how to check Roblox transactions on mobile.
Step 1: Log In To The Roblox Account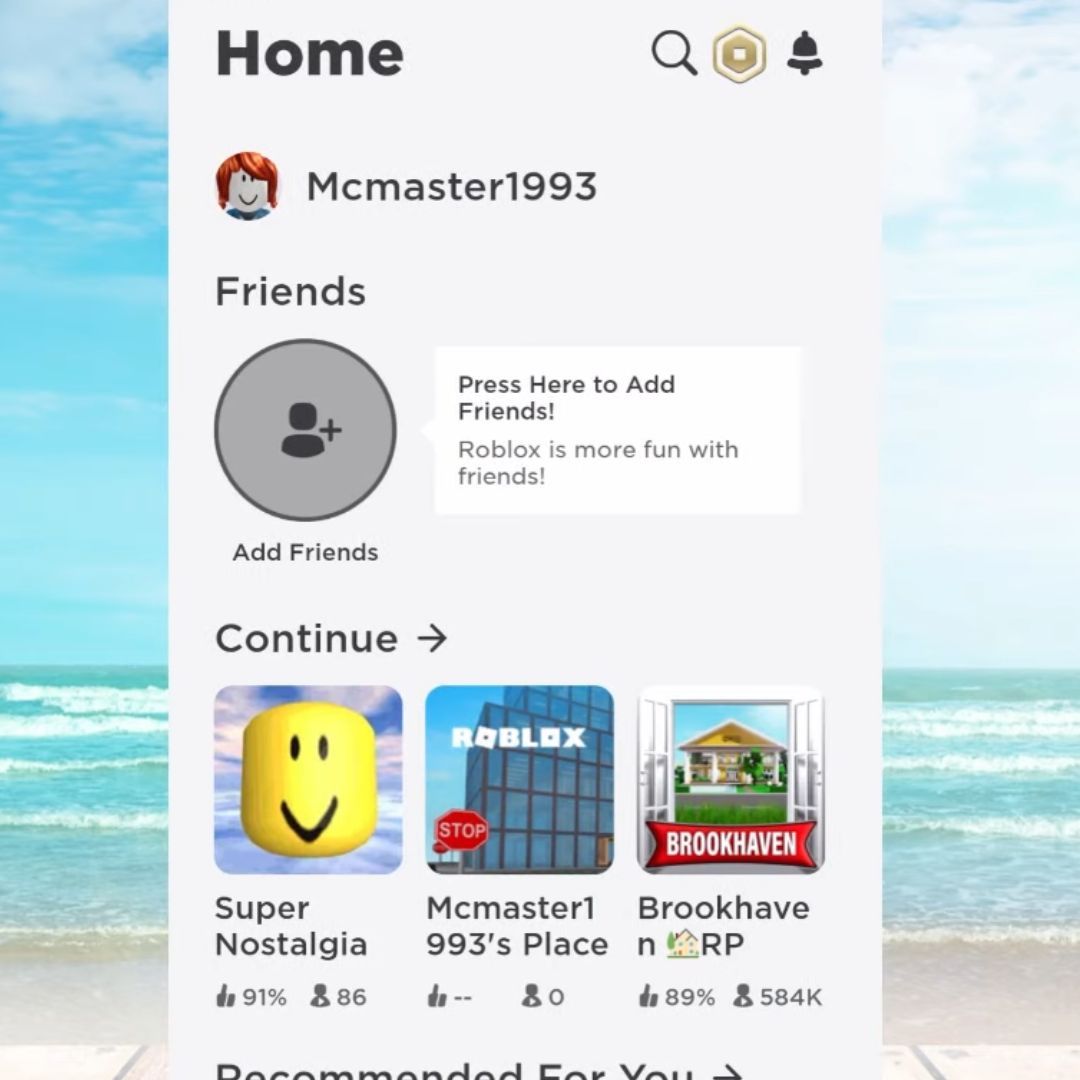 Step 2: Click The Robux Icon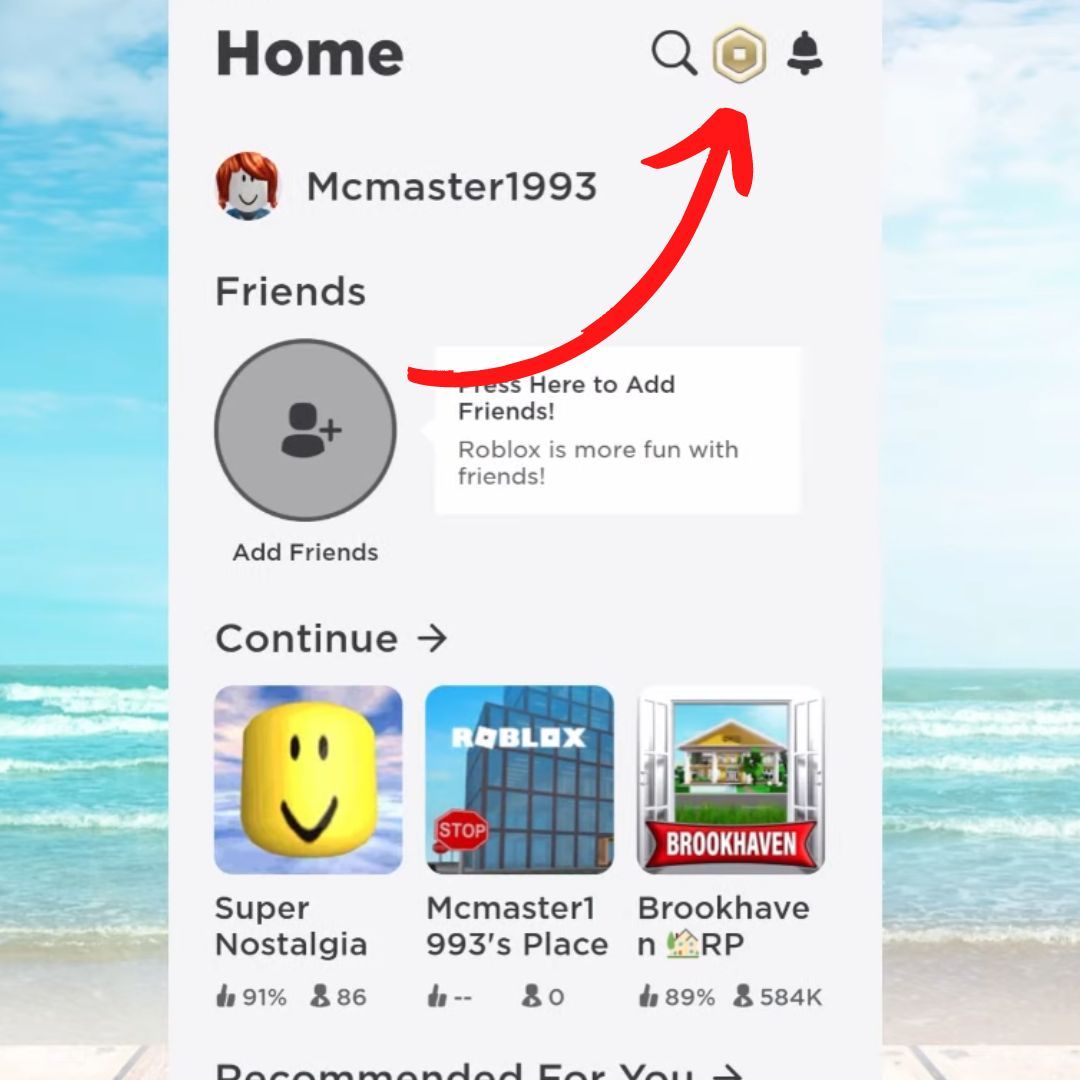 Step 3: View Your Robux Balance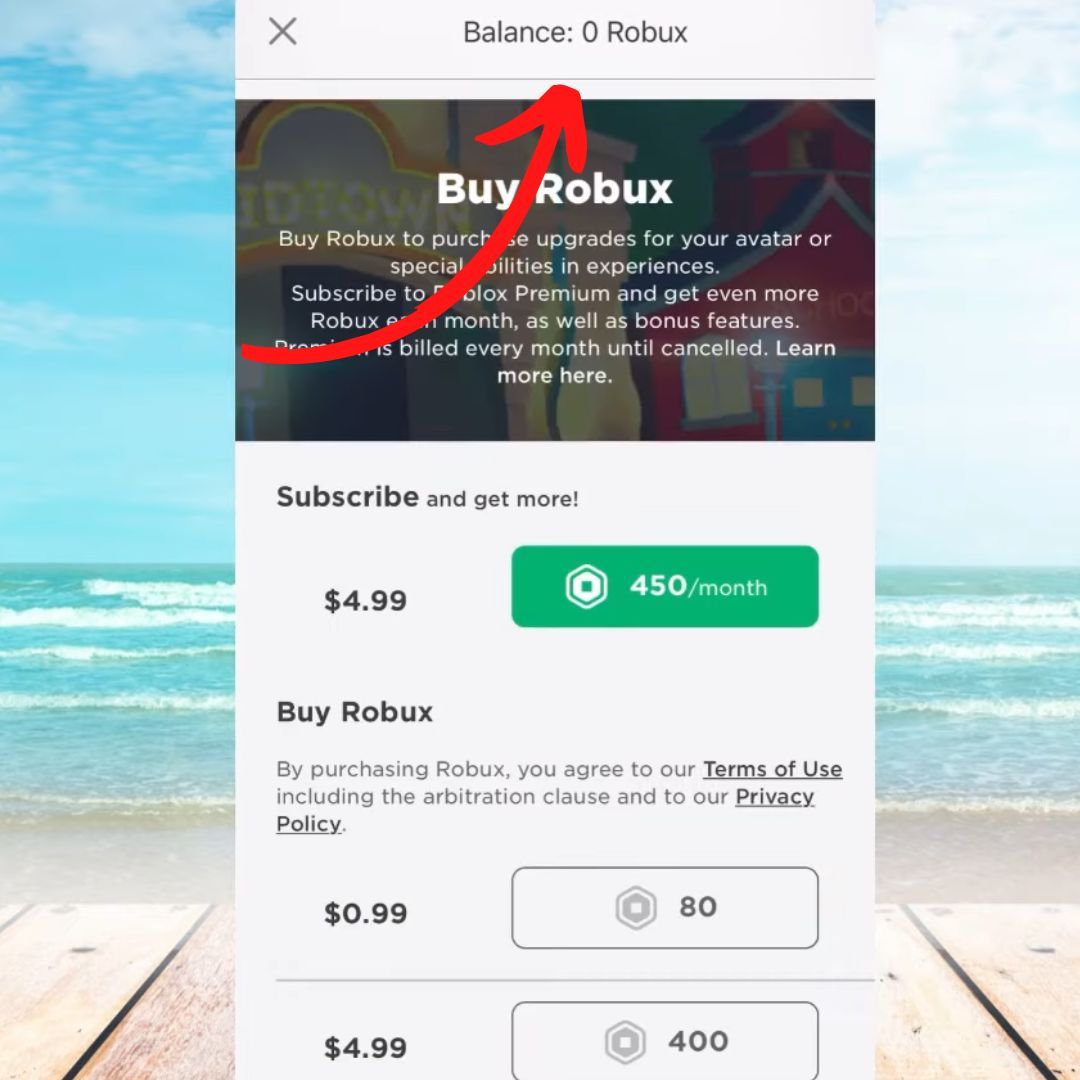 Related article: Use multiple Roblox instances at once.
How To Check My Roblox Transactions on Xbox
You can also view your Robux balance using the Xbox App. Here's how.
Step 1: Open The Roblox App
From the Xbox home menu, open the Roblox app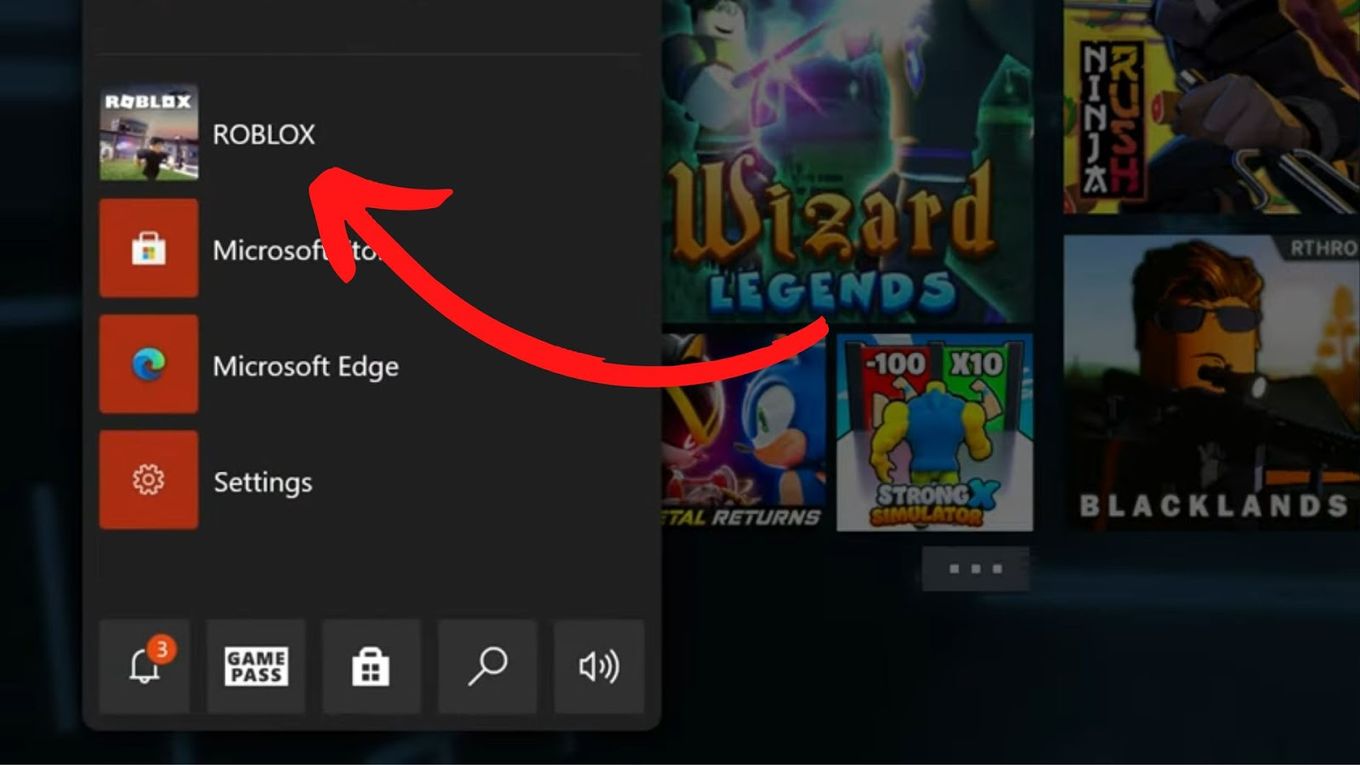 Step 2: Log In To The Roblox Account
Press "X" to access the "Settings" Menu and then click on "Account" to Log in.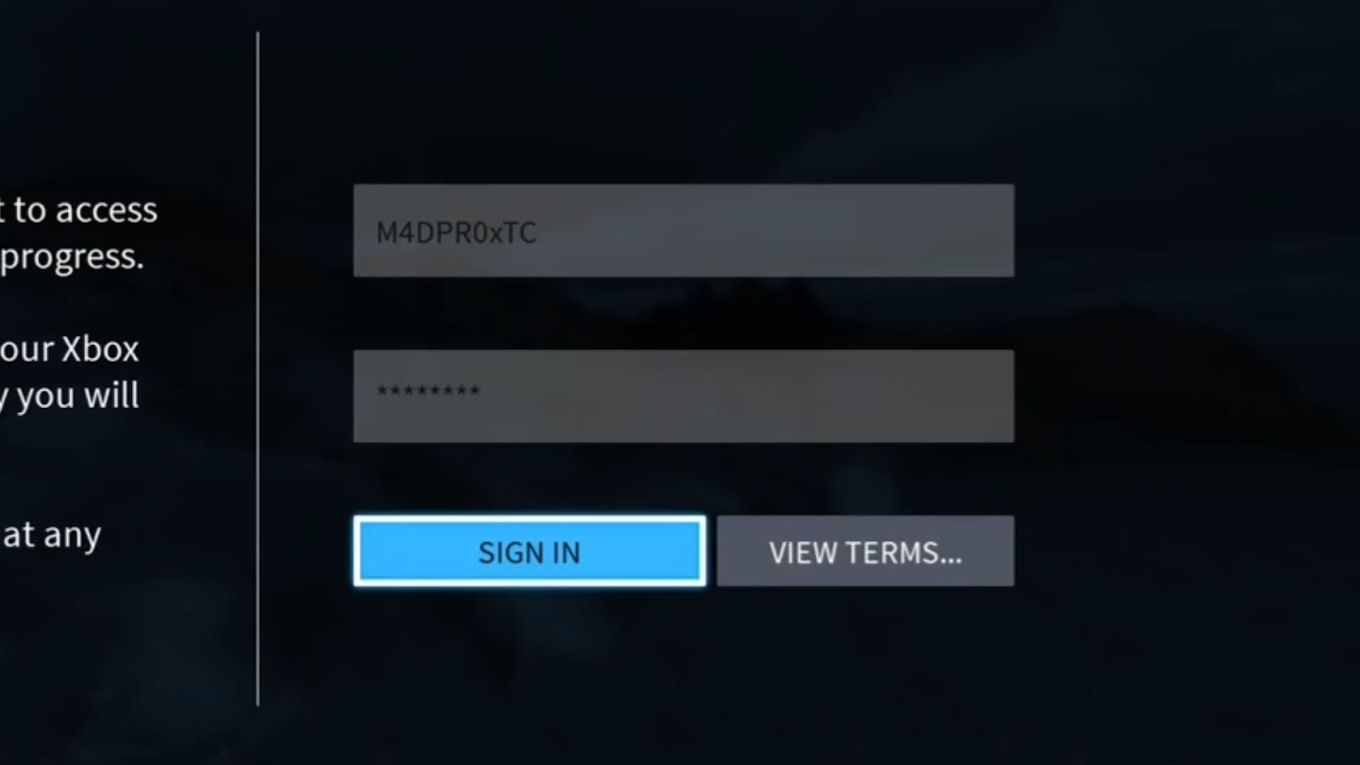 Step 3: Go To The Robux Menu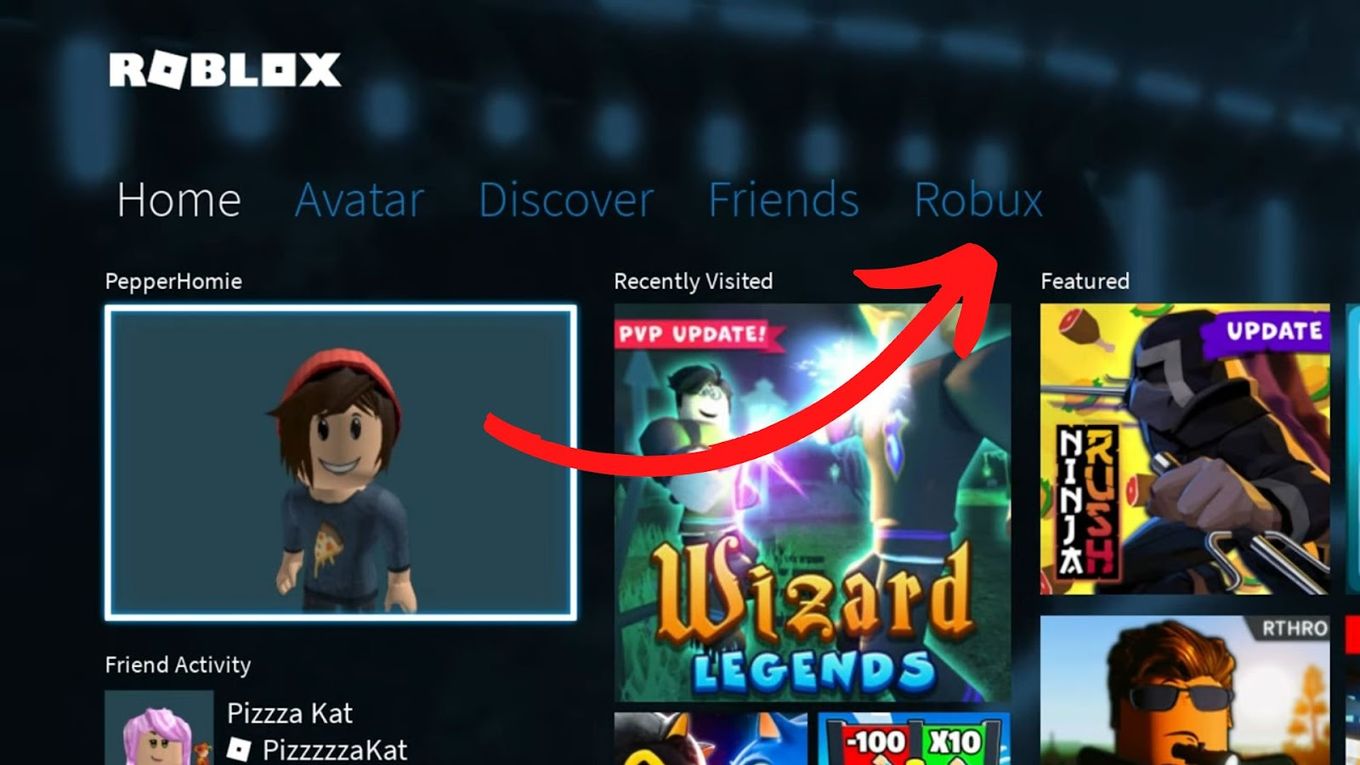 Step 4: View Robux Balance
Go to the lower left corner, the Robux balance can be found beside the My Balance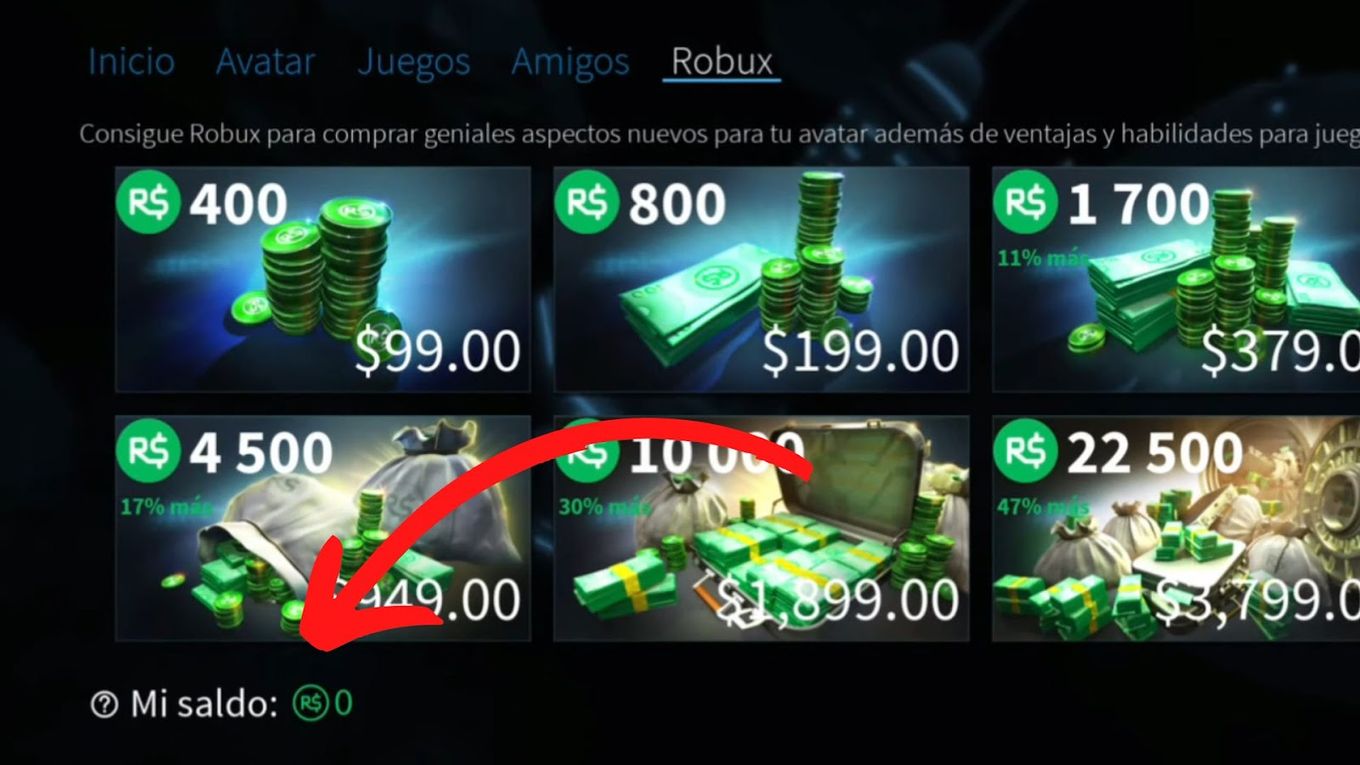 What Is The Transaction Limit On Roblox?
There is no Roblox transaction limit unless parents set a monthly spending restriction on their account. In the Parental Controls tabs, parents can set a cap on the allowed monthly spending of under 13-year-old users.
This gives parents more visibility and control over their kids' Roblox transaction spending.
Learn more about Roblox parental control.
How Long Do Roblox Transactions Take?
Roblox transactions could take up to three to seven days or up to 30 days before they are completed depending on the transaction. Some transactions can take longer to be completed if further verification is needed.
For example, if the transaction was placed in the pending sales category, it could take up to 30 days.
This is because pending sales are an anti-abuse mechanism and the 30 days provide Roblux sufficient time to catch fraudulent activities if there are any.
Can I Refund Robux?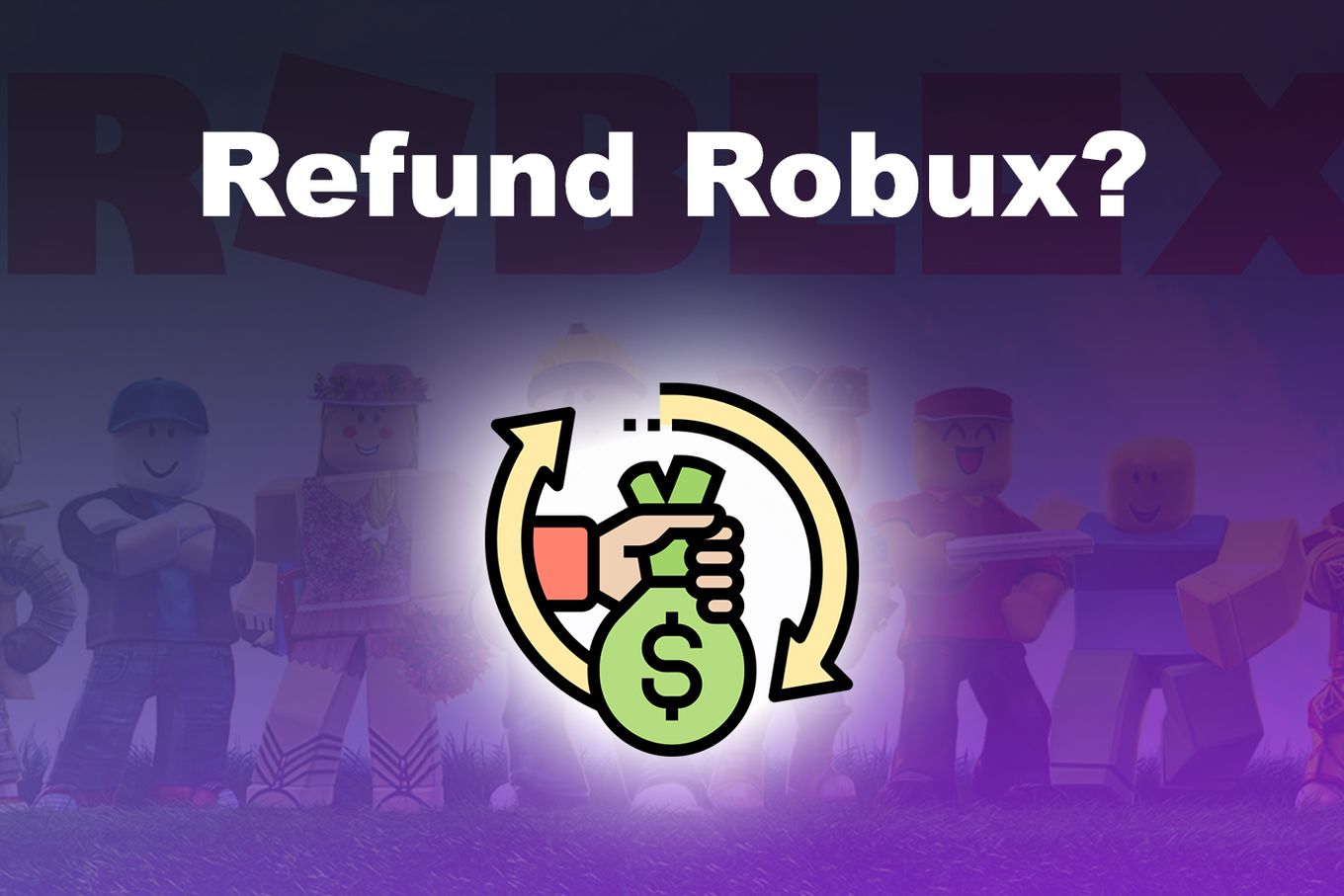 Currently, users cannot get a Robux refund after they have completed their purchases. But users have the option to use the "Try On" feature before spending their Robux. This way, players can try the item or goods before paying for it so they won't be asking for a refund later on.
As pointed out on the Roblox website, there are no exceptions. Roblox won't' provide any refunds on purchased items.
That's why they show a confirmation box before the purchase, to avoid buying products by mistake.
What Does Robux Credit Pending Mean?
Robux Credit pending means that your issuing bank or financial institution is resolving payment issues. But the funds will be returned within one to 10 business days. A pending charge could also mean that the Roblox user was charged a small fee for verification.
This charge, however, is temporary and will also be credited back within one to 10 business days.
Why Was My Roblox Transaction Declined By The Bank?
There are various reasons why your Roblox transaction was declined by the bank.
Incorrect Billing Address. The billing address you entered isn't the same as the billing details recorded by your bank.
Fraud Prevention. Your bank and Roblox have fraud prevention measures in place, and either of the two triggered the fraud prevention measure for your transaction.
Insufficient Funds. This happens when you're using a prepaid card and it does not have sufficient funds to cover your purchase.
How Can I Prevent My Roblox Transactions To Be Declined?
Here are ways you can prevent your transactions on Roblox from being declined.
Registration of Information. Register your correct billing information with your bank.
Correct Billing Information. Make sure the billing information you provided to your bank and the one you enter on Roblox match.
Different Payment Methods. Use a different prepaid or credit card, or the payment method.
Sufficient Funds. Make sure you have sufficient funds in your prepaid card.
Conclusion
It pays to check your Roblox transactions regularly.
This is especially true for parents whose kids are using the Roblox accounts.
Checking how much you've spent on Roblox means not going overboard with your game spending or knowing what your child spends on Roblox.
Fortunately, checking transactions on Roblox isn't that complicated.
References
Related Articles