You can explore several Roblox avatar ideas, ranging from creating a distinctive Roblox character that conveys your avatar to all your favorite games to visiting all kinds of places, making any game, etc.
The good thing is gamers love to express themselves in the form of a distinctive and customized playable character.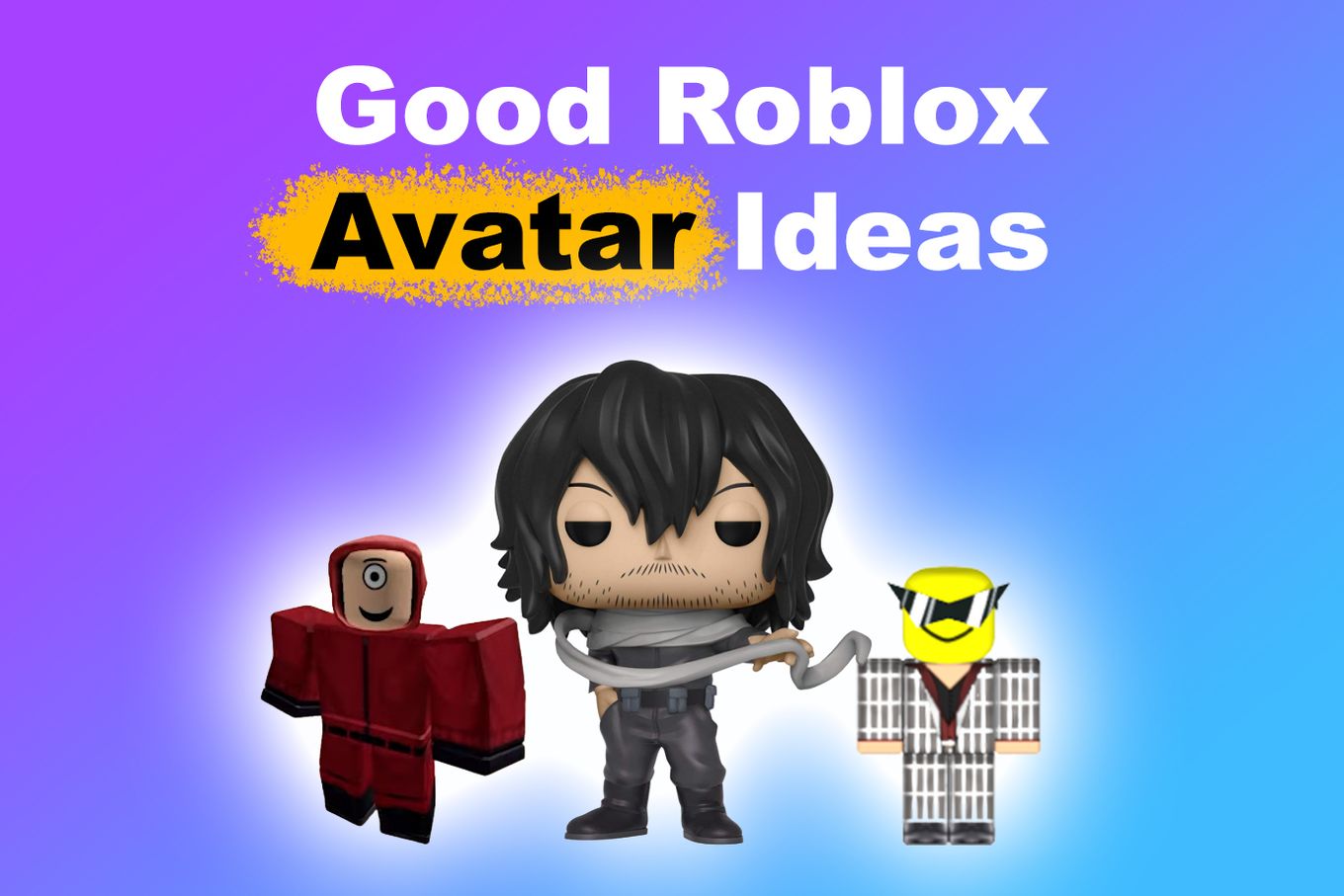 There are different categories of items on the platform, so much so that navigating the store is a game on its own.
Having all these options can be overwhelming. This is why we have compiled 15 good Roblox Avatar ideas you can choose from in 2022.
15 Roblox Avatar Ideas Aesthetics
1. Bighead – Roblox Avatar Idea For a Boy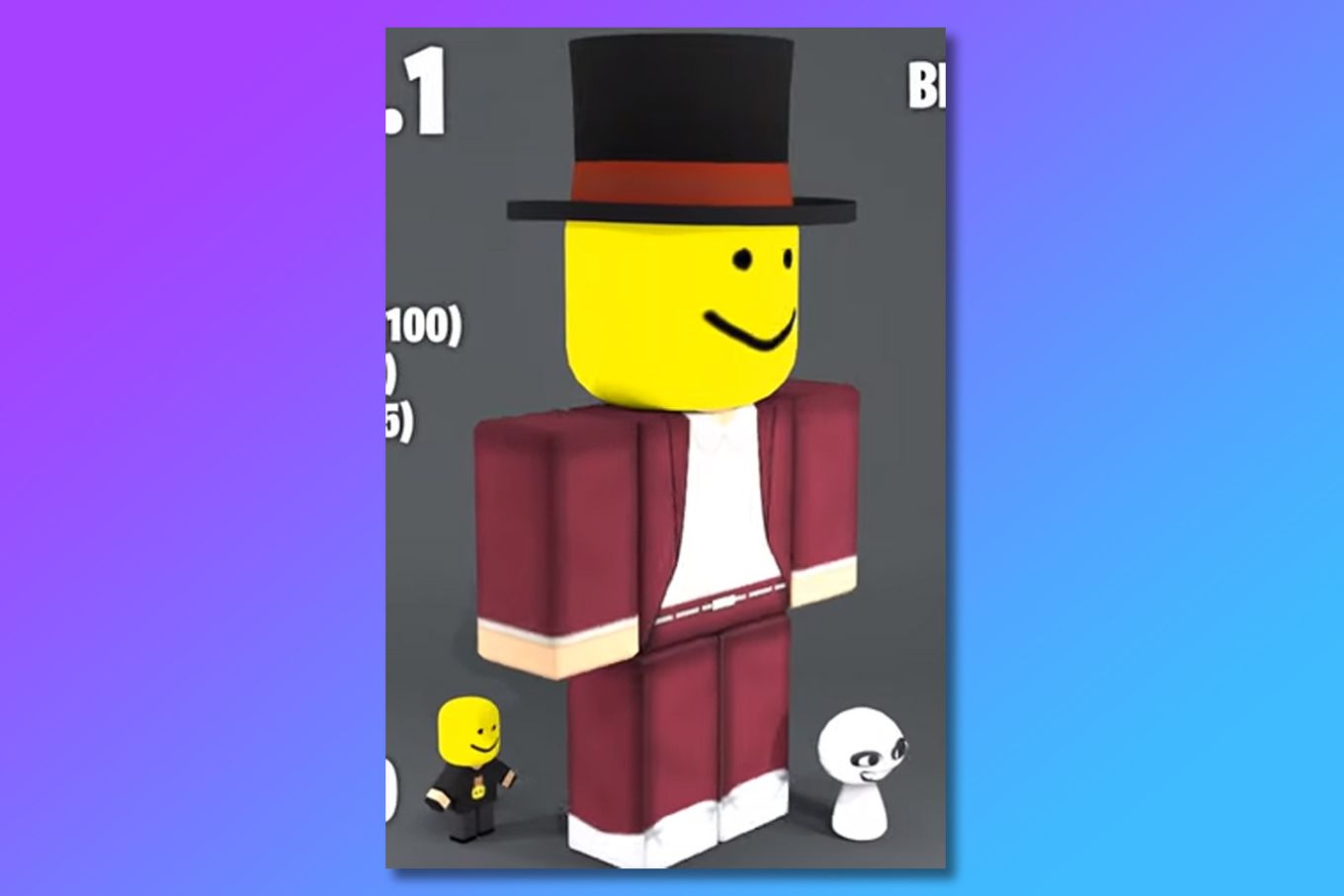 The first on our list of Roblox avatar ideas is the Bighead Avatar Outfit is one of Roblox's most iconic accessories in the avatar shop.
The character was available for 250 Robux during the 2019 special sales.
Like Adventure Outfit Ideas, Bighead offers unlimited outfit options for your Roblox avatar.
Outfit Requirements
Bighead (2799) (Limited)
Big Top Hat for Bigheads (100)
Reddish Valentine Shirt (5)
Reddish Valentine Pants (5)
Total Robux: 2,909
2. Shota Aiwaza – Unique Roblox Avatar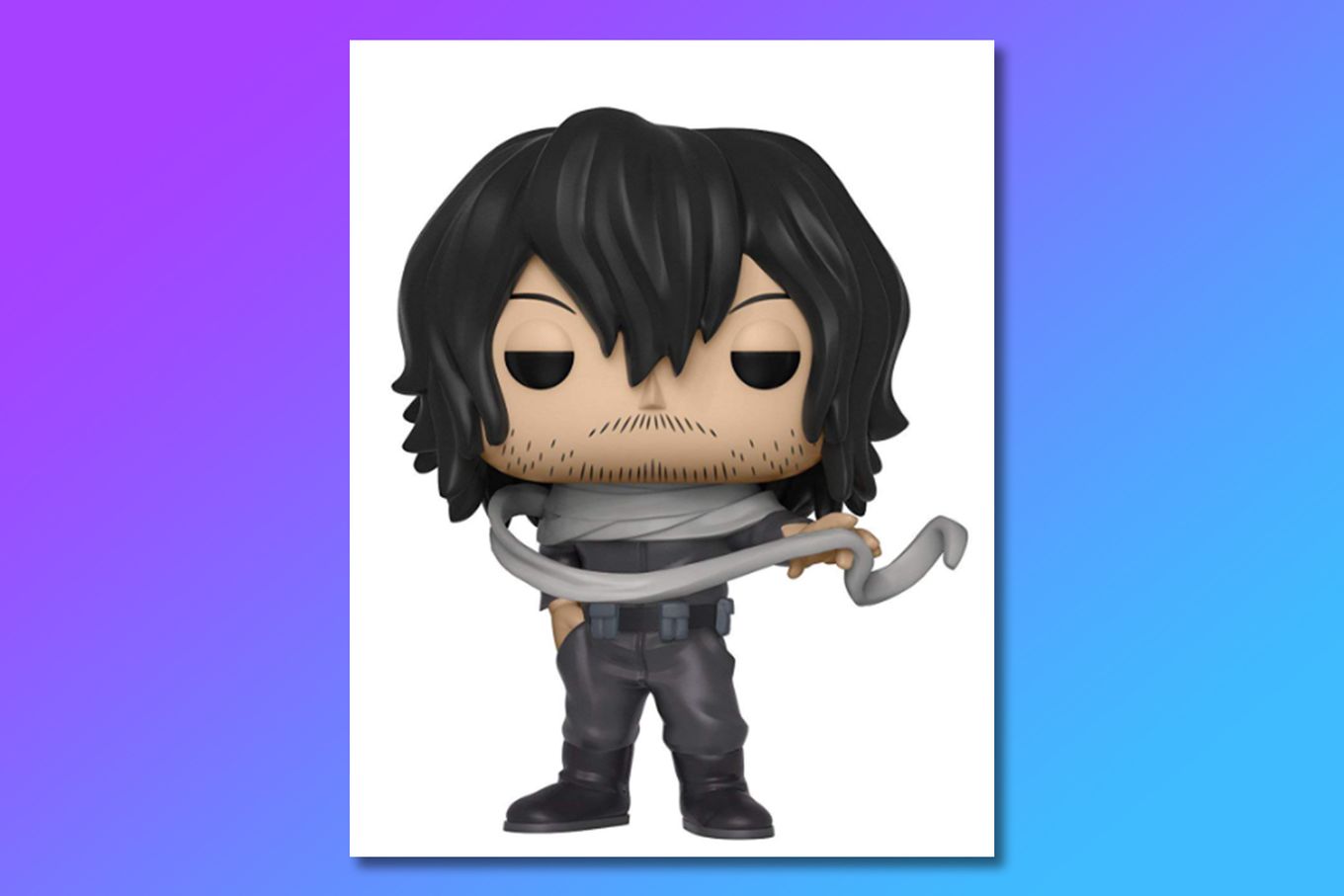 If you want to create an avatar with good style, then Shota Aiwaza is for you.
Give your Roblox avatar a modern look by dressing it in dark jeans, a grey scarf, and using a black hairstyle.
Discover how to wear more than one hair style on Roblox Mobile.
A bit of beard and you are ready to go.
Outfit Requirements
Black fluffy protagonist hair (100)
Everyday shoulder length black hair (50)
Black anime hair (50)
Black anime hair (80)
Infinity scarf in purest white (125)
Medical bandage (75)
Medical mask (White) (40)
Black short wolf cut (80)
Shota Aizawa shirt (5)
Shota Aizawa pants (5)
Total Robux: 610
3. Bighead Roblox Avatar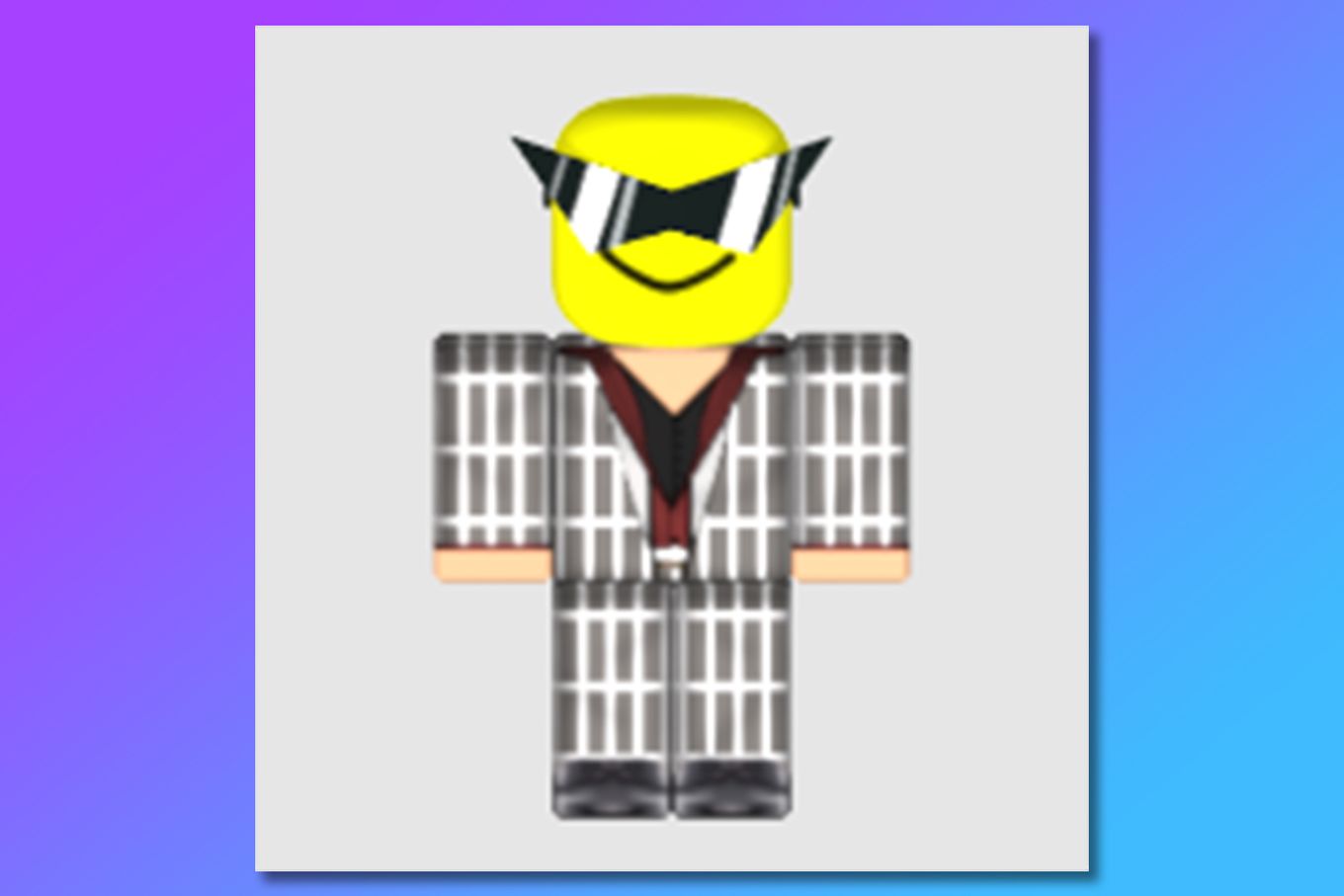 Here we have another good Bighead Roblox avatar idea.
These characters can rock denim trousers with a red shirt, a blue bucket hat with sneakers, and simple jewelry to complete the party rocker look.
Outfit Requirements
Bighead (2799) (Limited)
Bighead Badass Shades for Bigheaded Individuals (70)
Grey Suit (5)
Grey Suit Pants (5)
Total Robux: 2,879
4. Rukia Kuchiki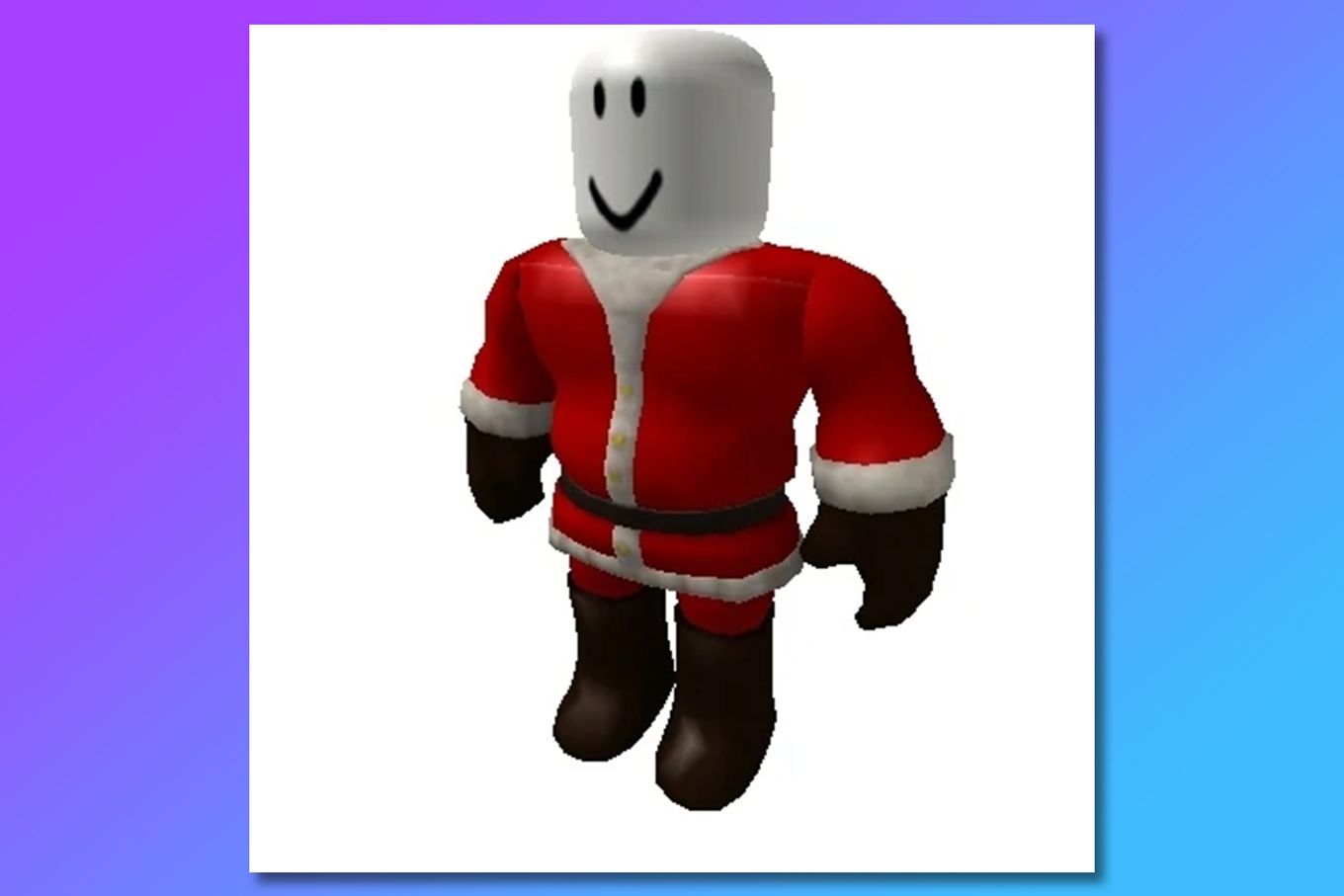 The Rukia Kuchiki avatar from the Bleach anime and manga is among the original Soul Reapers that slay evil spirits known as Hollows.
Rukia is a mentor to Ichigo Kurosaki, the protagonist, and gives him some of her power.
Rukia has powers like walking on water, flying in the air, wielding her zanpakuto katana with deadly effectiveness, etc.
Rukia's iconic kimono and katana outfit make her viewers love her even more. Your avatar will need the Err face, black anime short hair bob, ethereal katana, Rukia Kuchiki shirt, and Rukia Kuchiki pants to look the part.
Outfit Requirements
Face (70)
Black Anime Short Hair Bob (50)
Ethereal Katana (80)
Rukia Kuchiki Shirt (5)
Rukia Kuchiki Pants (5)
Total Robux: 210
5. Preppy Roblox Avatar Idea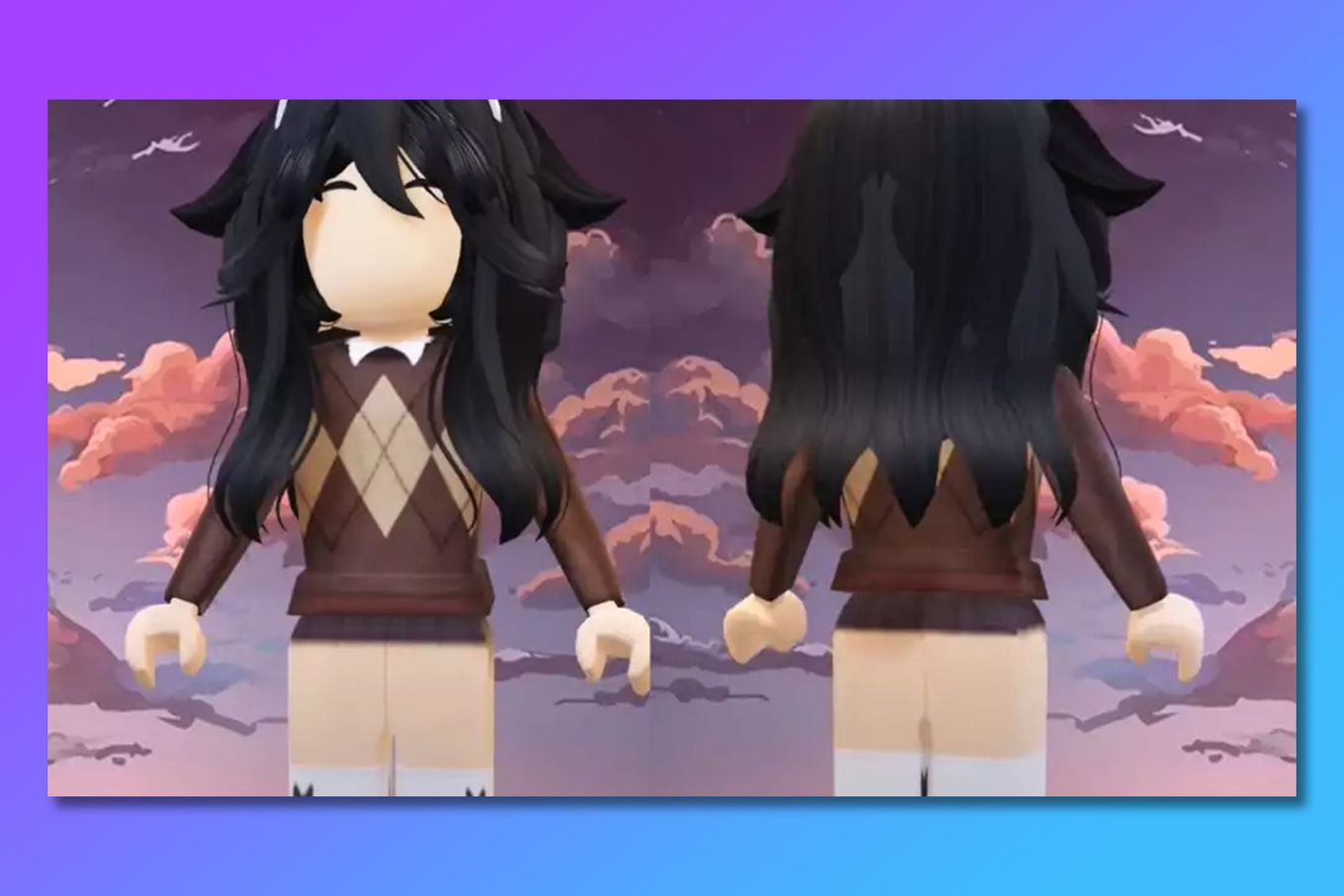 It would be best if you had enough Robux to afford some of the outfit components in this Roblox outfit.
Creating this preppy Roblox avatar idea can be expensive the more you customize it.
Outfit Requirements
Popstar Bangs in Black (40)
Black Fluffy Protagonist Hair (100)
Timely (5)
Swept bangs in Black (40)
Black Droopy Ear-Shaped Hair Attachment (55)
Aesthetic Split Bangs Hair in Black (75)
Joy Blush Light Skin Tone Mask (60)
Smile (Free)
White Aesthetic Headband (50)
So warm (5)
Total Robux: 210
Discover how to find your favorite clothing on Roblox Mobile
6.Soft Girl – Aesthetic Roblox Avatar Idea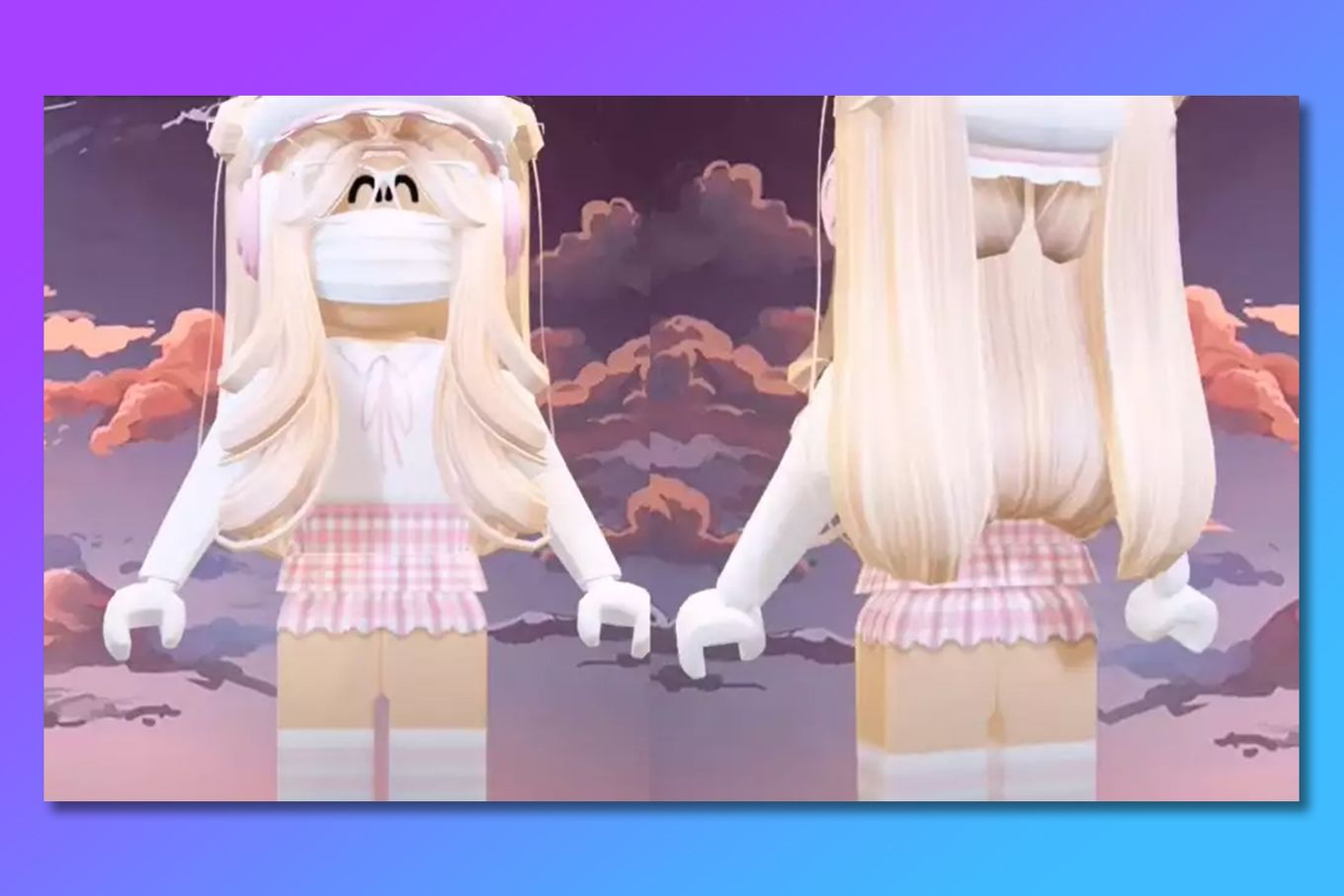 If you are looking for some aesthetic avatars, the Soft Girl can be for you.
The Soft Girl is a pastel-themed character that is aesthetically pleasing and appealing to see.
In addition, softies are designed to wear combinations of enticing clothing.
Outfit Requirements
Long Blonde High Set Pigtails (75)
Gaming Kitty Headphones (Pink) (50)
Glee (25)
White Reading Glasses (100)
Blonde Trendy Messy Buns (85)
Medical Mask (White) (40)
70s Curls in Blonde (70)
Cute Ruffled Cat Beret (White) (50)
Total Robux: 495
If you like old classic outfits, you need to check out this collection of classic Roblox avatars.
7. Colorful Girl Roblox Avatar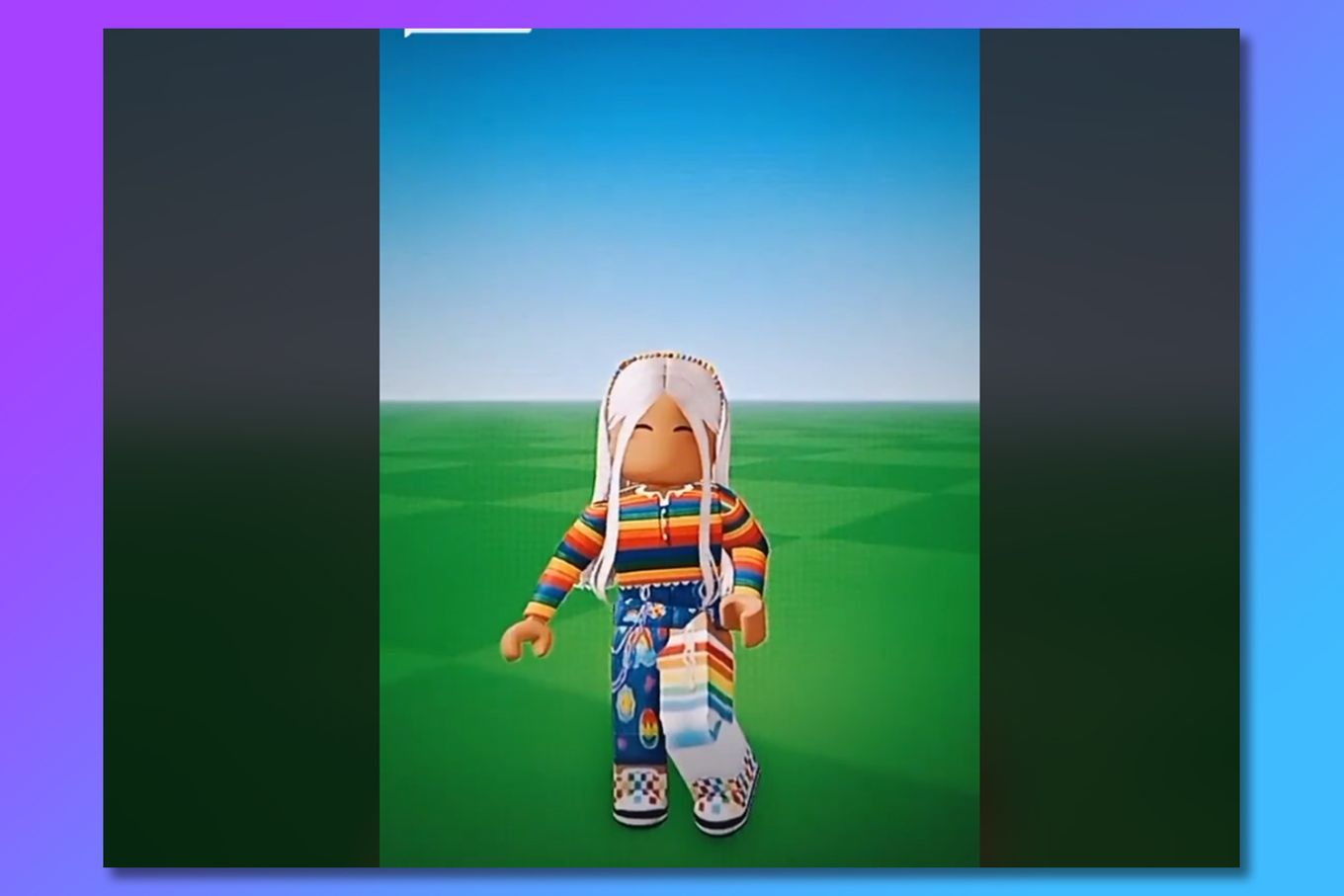 Your game will be more enjoyable with your character dressed in a colorful girl Roblox outfit.
For example, you can have your character on a long-sleeved bright shirt, long white hair with an attractive bead headband, and flamboyant denim pants with a wallet chain.
You should include an elegant sneaker to complete your character costume, and your Roblox is good to go.
Outfit Requirements
Y2k Rainbow Bead Headband (60)
Kidcore Indie Rainbow Crop (5)
Kidcore Retro Colorful Jeans (5)
Long Blonde Rainbow Streaks Hair (80)
Joy Blush Nougat Skin Tone Mask (60)
Woman Torso (0)
Woman Right Arm (0)
Woman Left Arm (0)
Woman Left Leg (0)
Woman Right Leg (0)
Bubbly Fall (250)
Bubbly Jump (250)
Bubbly Idle (250)
Bubbly Swim (250)
Bubbly Climb (250)
Rthro Run (0)
Rthro Walk (0)
Total Robux: 1,460
8. Nezuko Kamado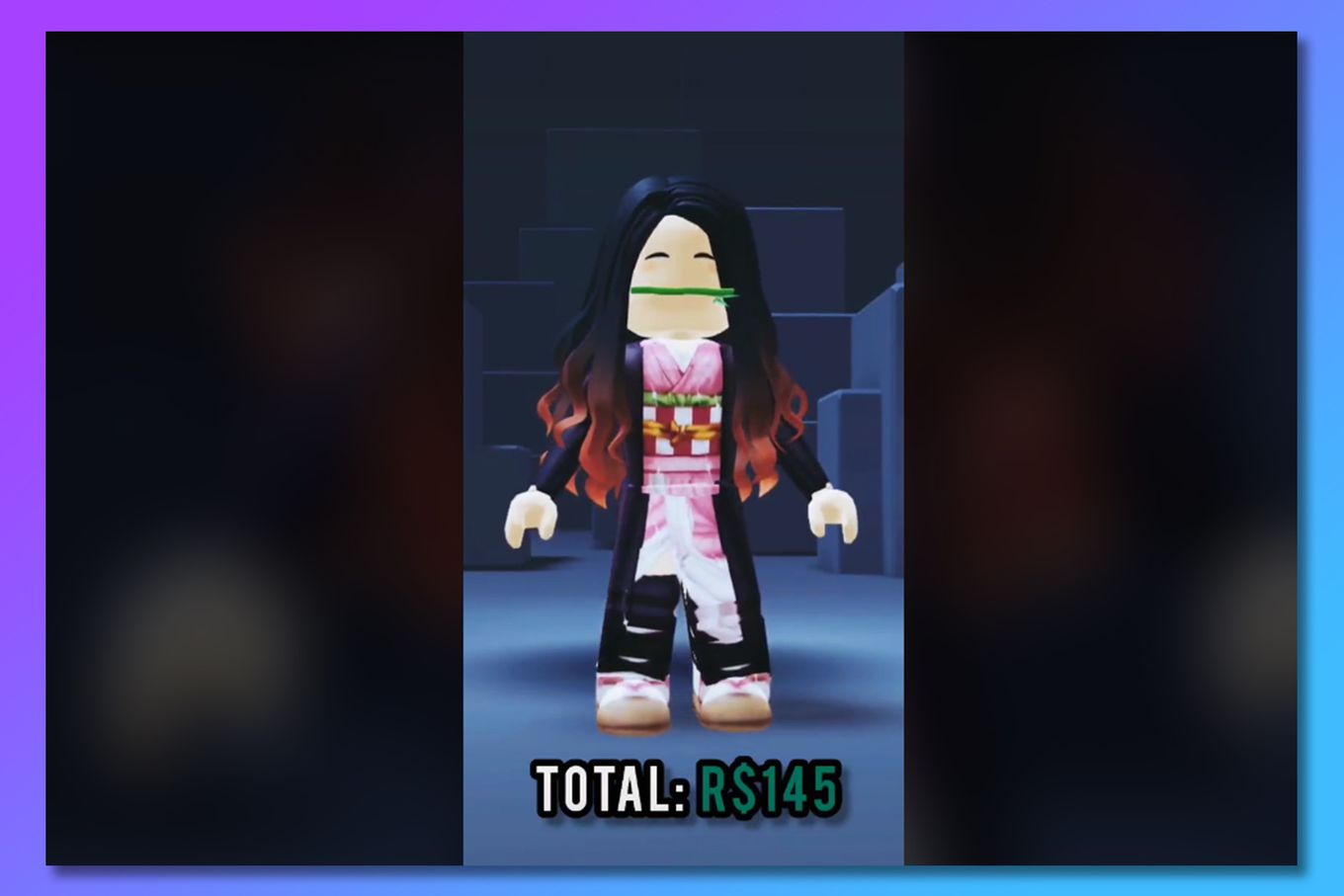 The protagonist in the Demon Slayer is Nezuko Kamado, who is bewitched by a killer demon.
Tanjiro Kamado, her brother, became a Demon Slayer to free her from this demonic possession.
Although Nezuko can fight her own battle using her demonic strength and abilities.
Nezuko's outfit is a perfect pink kimono and a green bamboo stick always in her mouth. This outfit makes Nezuko most players' favorites and one of the top female Roblox avatars.
Outfit Requirements
Nezuko Kamado top (5)
Nezuko Kamado demon (5)
Orange Curly Hair (50)
Joy Blush Light Skin Tone Mask (60)
Bamboo snack (25)
Total Robux: 145
9. Red Guard Game Avatar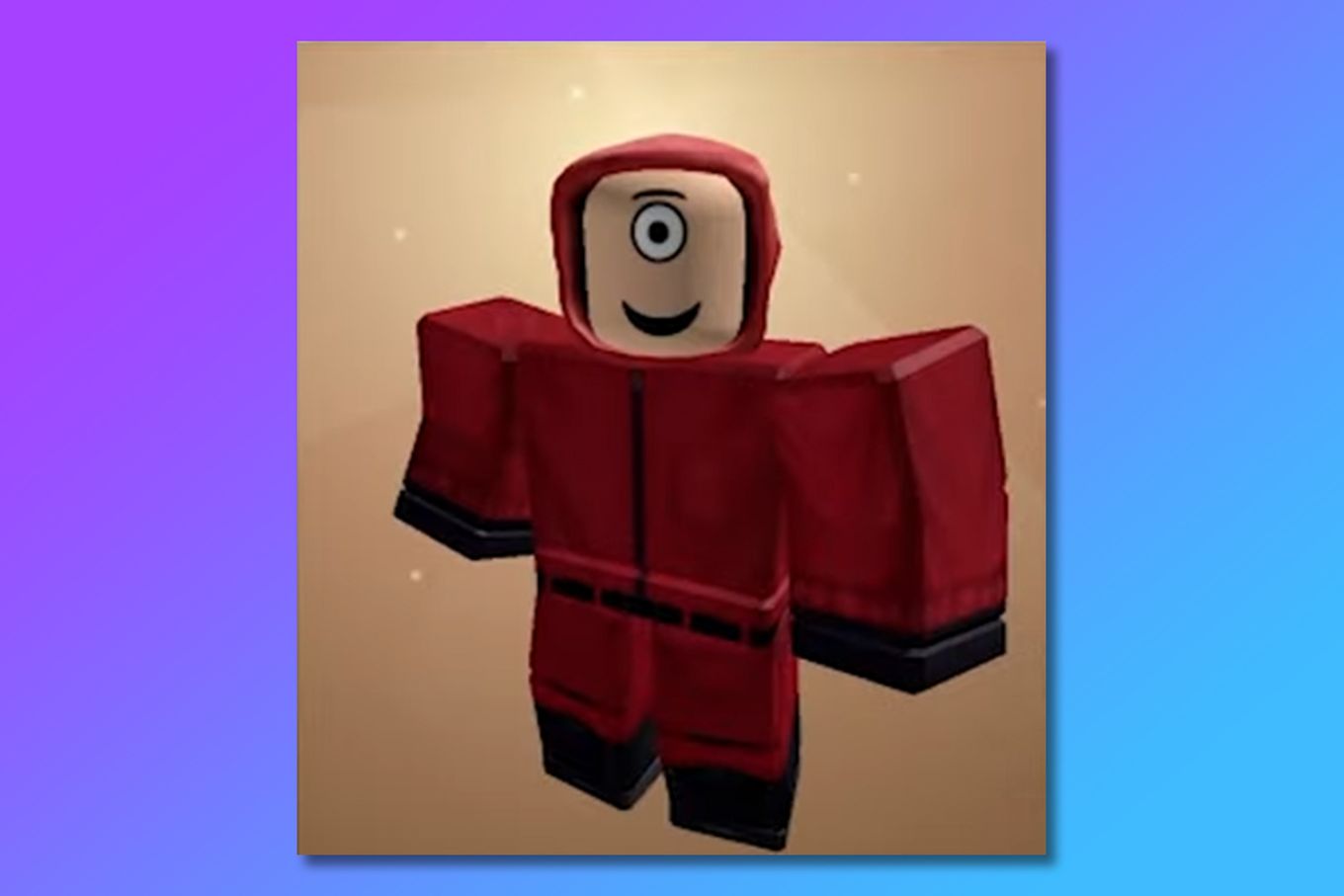 Have you seen the popular squid game movie on Netflix? Then you should have an idea of the red guard game avatar outfit.
Outfit Requirements
The squid game Uniform soldier Pants (5)
The squid game Uniform soldier Shirt (5)
Face Mask in Black (30)
Friendly Cyclops (55)
Red Hazmat Hood (50)
CR-L 10 [Front] (100)
Total Robux: 245
10. Emo Girl Outfit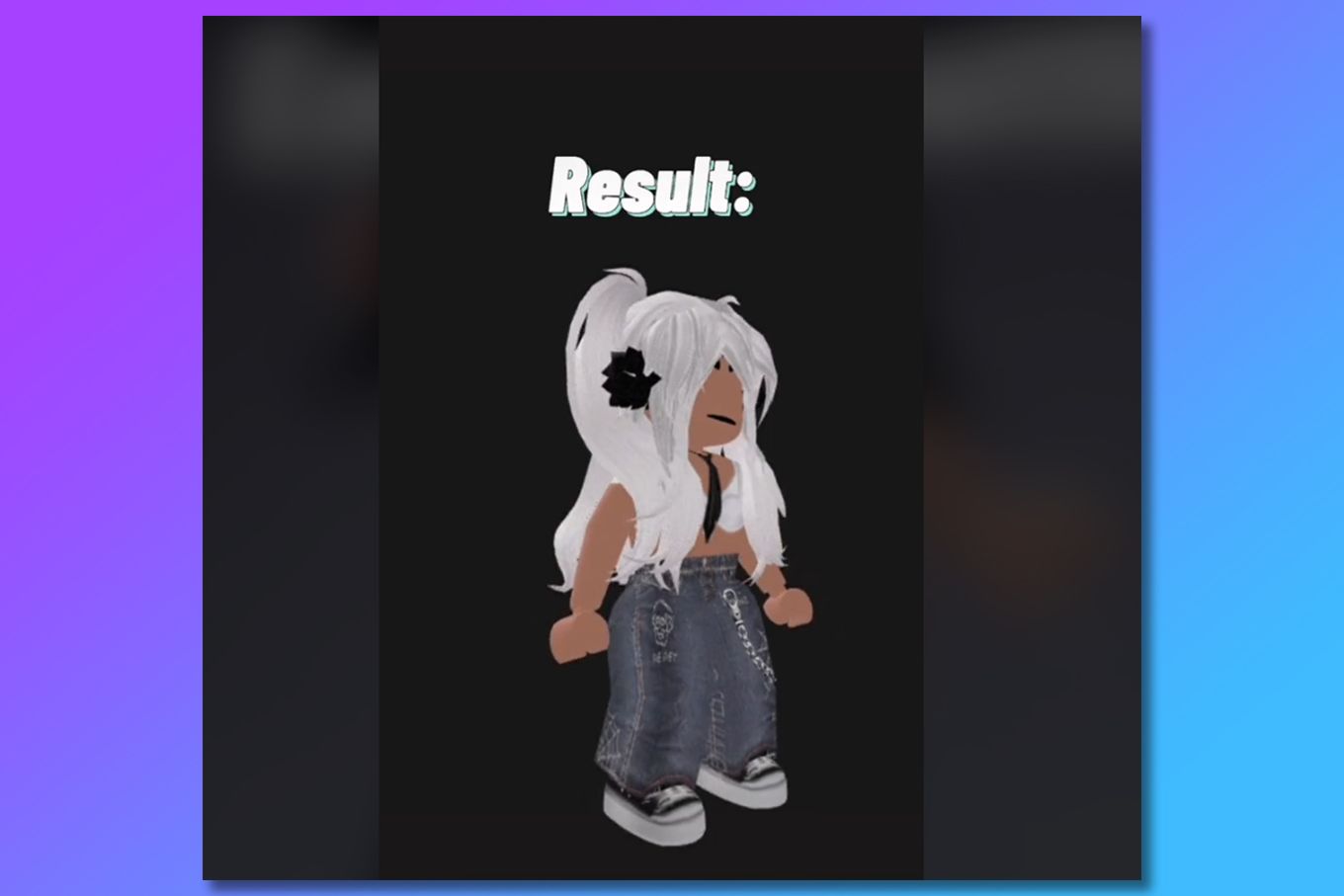 With the comeback of e-girls and e-boys, the emo subculture is becoming rampant, and Roblox is just the right place to experiment with your style.
With heaps of games, a massive community, and many player-made accessories and outfits, it is easier to become a Roblox emo.
However, to have an emo-girl outfit, you must purchase some accessories.
Outfit Requirements
Heartbreaker White Hair (80)
Long White Hair (80)
White Messy Hair (76)
Envy Y2k Gyaru Vamp (6)
Wallet Chain (3)
Grey Punk Rock (75)
2k Grunge Wag Punk (5)
Total Robux: 325
Check out all Roblox avatar styles out there.
11. Gansgter Style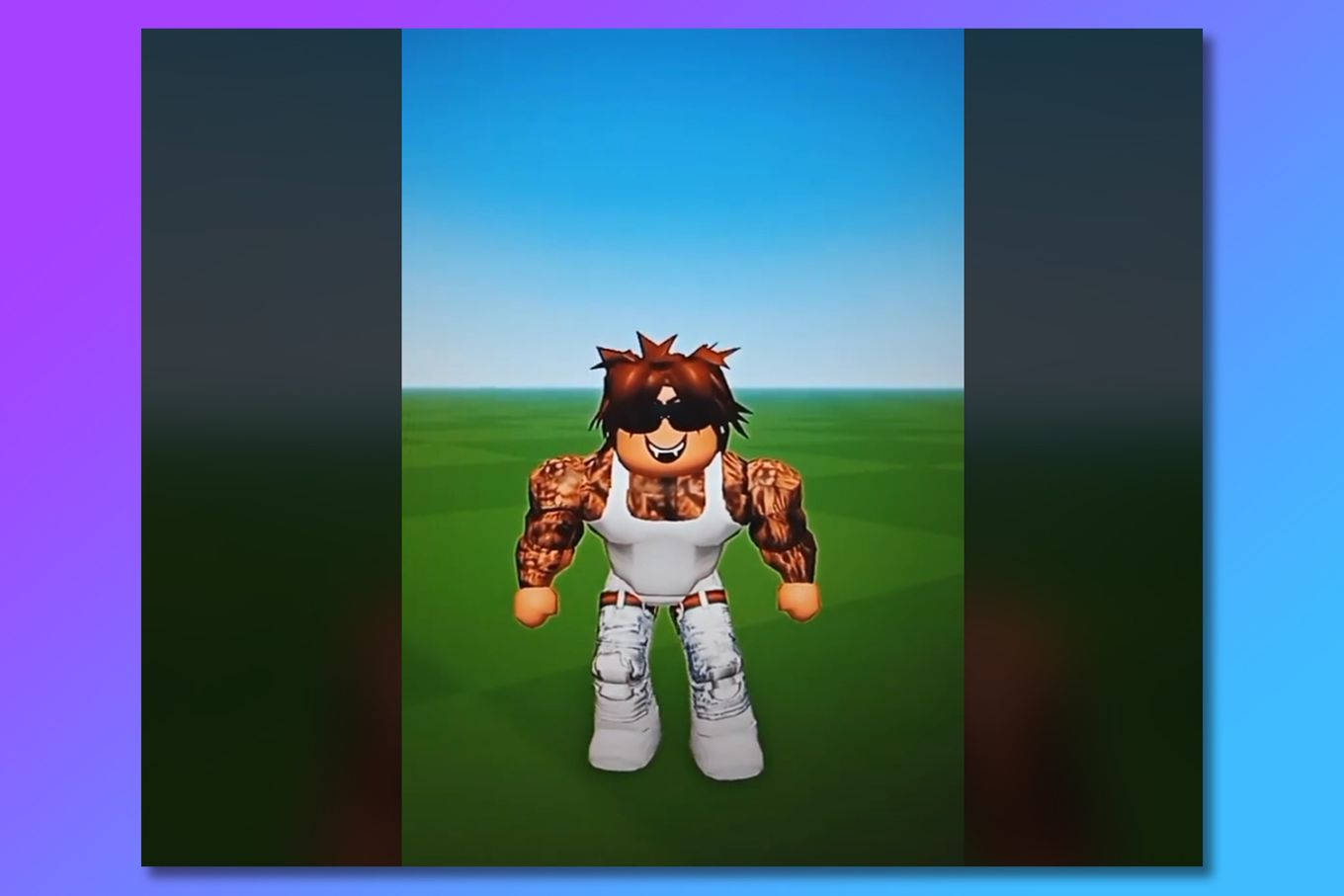 If you prefer your character to look like a crook to scare your opponents in the game, you can have your player in a gangster costume.
How about a character in white denim pants with a white singlet, a tattooed body, and dark shades? Great, right?
Also, the outfit can get better when you add a gangster-themed hairstyle to the overall outlook.
Outfit Requirements
Diamond Stud Earrings (75)
Vampire (55)
CJ Mafia Tattoo (5)
RoGangster Ripped Jeans +Gucci Belt (5)
Brown Scene Hair (100)
Elder Climb (250)
Elder Fall (250)
Elder Idle (250)
Elder Jump (250)
Elder Run (250)
Elder Swim (250)
Elder Walk (250)
Total Robux: 1,990
12. Cat Girl Outfit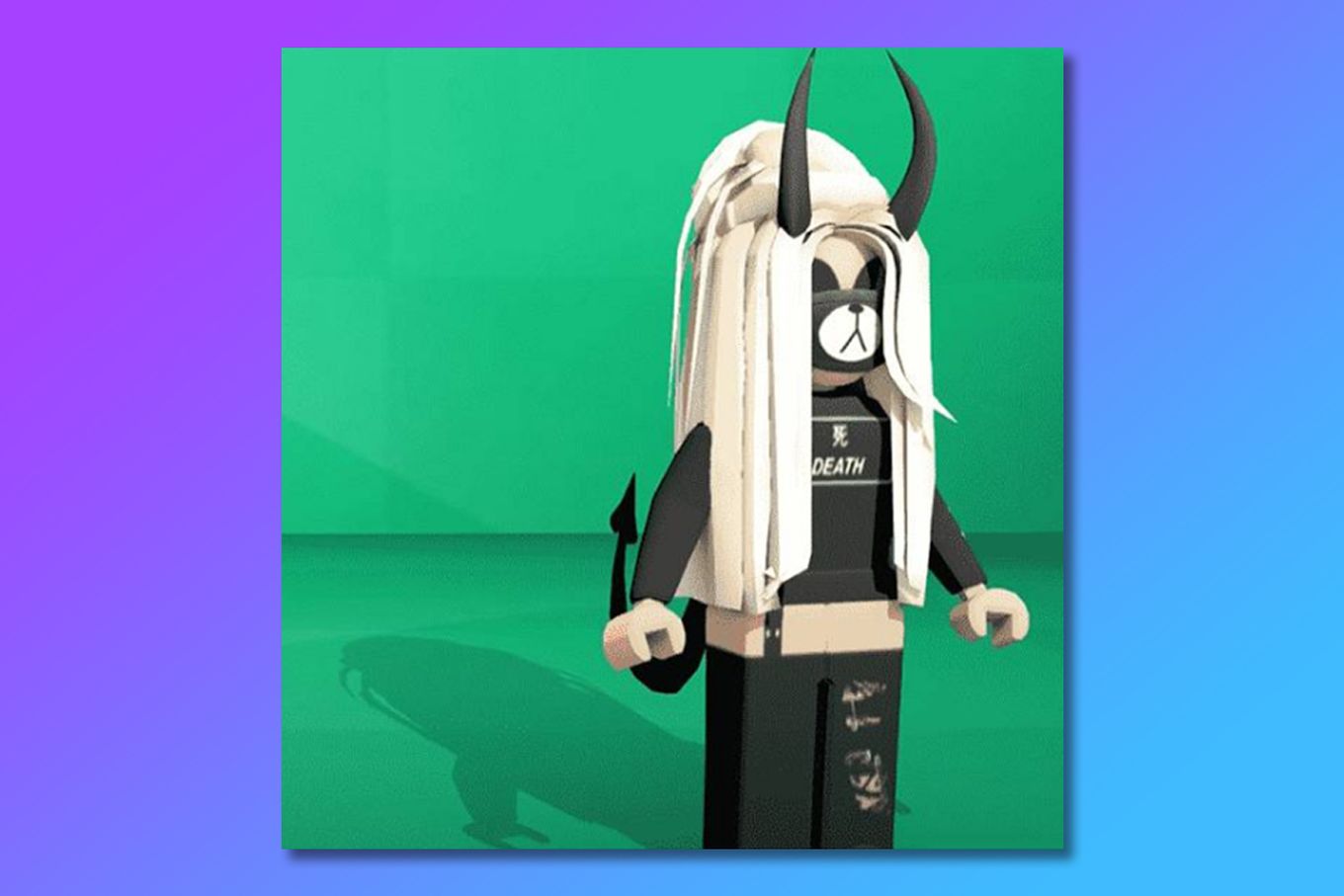 The cat-themed outfit has been a popular choice for players in the Roblox community.
Your Roblox girl can be dressed in an all-black shirt, pants with a black horn, and rough white long hair.
You should add a black tail and a black and white cat-like mask to complete the outfit.
Outfit Outfit Requirements
Bear Face Mask (100)
Onyx Oni horns (100)
OOFBlackShirt (5)
Classic Alien Face (75)
Glamour Bun in Ashy Plat (120)
Short W Belt & Socks (5)
Demon Tail (50)
Total Robux: 455
13. Halloween Outfit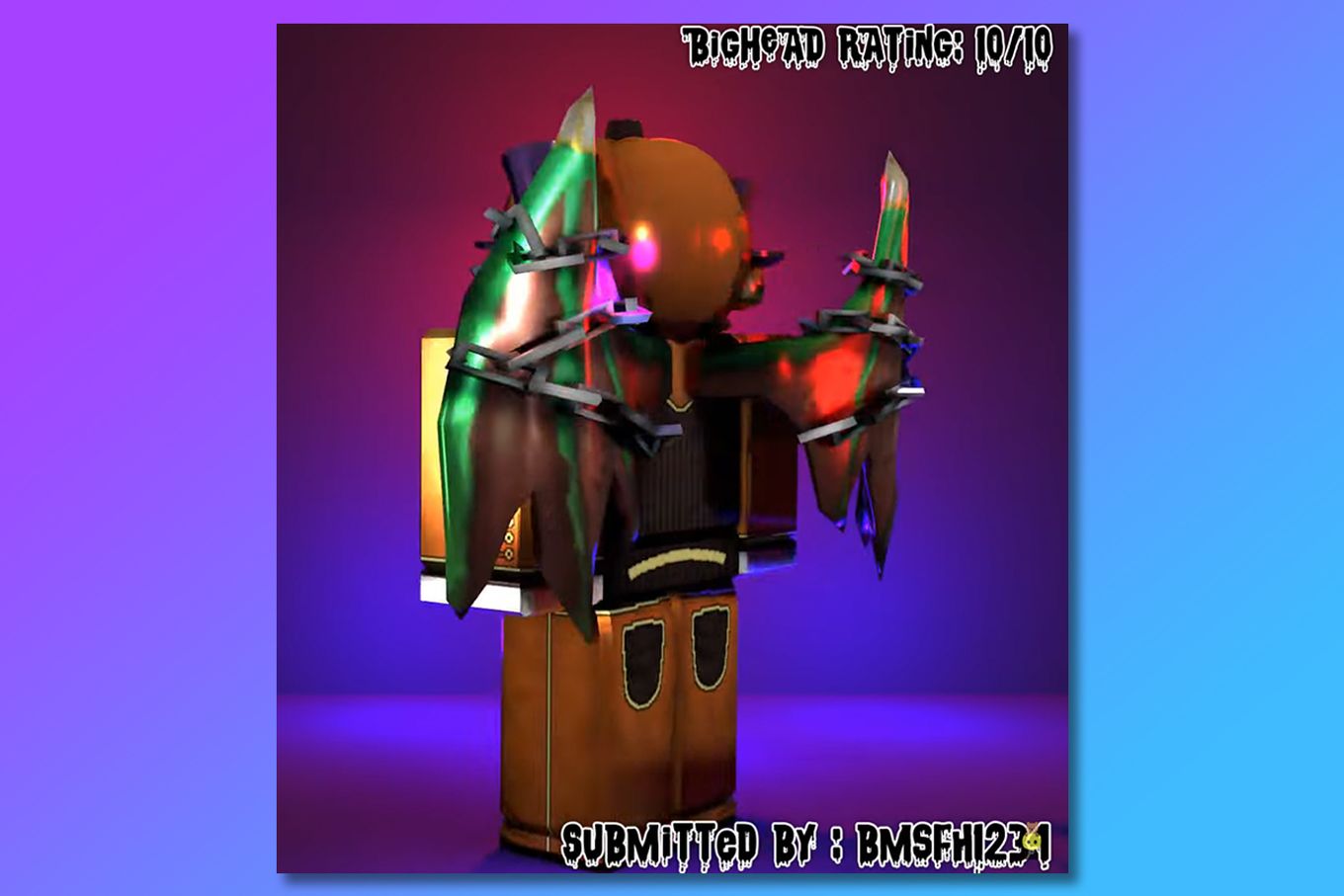 It is the Halloween season, and if you want to celebrate the holiday with your character in a full Halloween costume, then you are at the right place.
With everyone in creepy outfits during Halloween, your character can join the show with this simple but scary look.
Outfit Requirements
Overjoyed Pumpkin (100)
Overjoyed Pumpkin Shirt (5)
Overjoyed Pumpkin Pants (5)
Chained Chaos Wings (130)
Bone Rattlers Headrow (600)
Total Robux: 840
14. Casual Adidas Outfit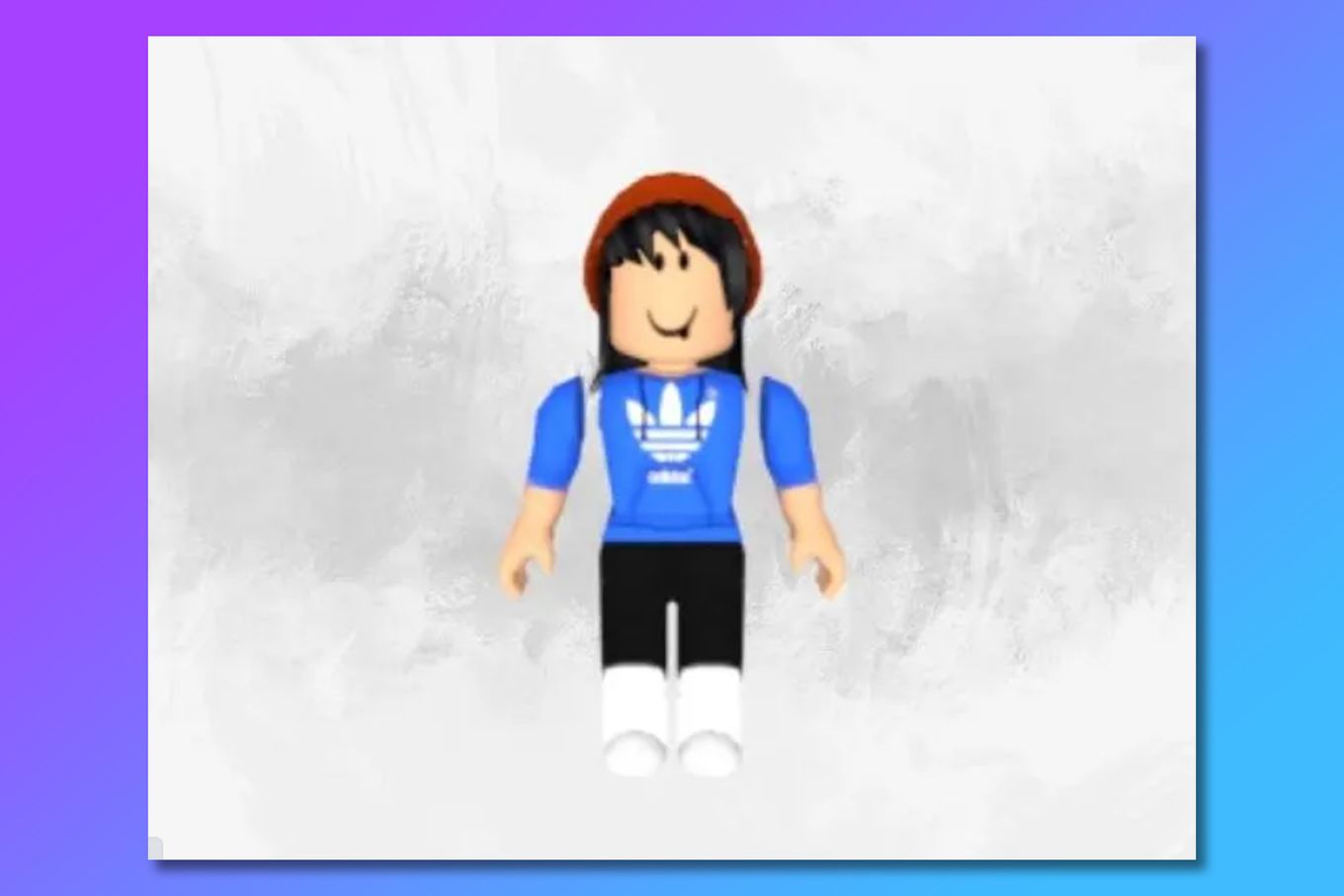 If you are a big fan of Adidas, you would want your Roblox character rocking an Adidas outfit, which is fine.
Your character can rock a blue Adidas hoodie with black and white pants, a red beanie cap, and fringe black hair.
In addition, your character's hands can be disconnected from the body to give a more rugged look.
Outfit Requirements
Silly Fun (0)
Black Jeans (75)
Blue Adidas Hoodie (5)
Orange Beanie with Black Hair (0)
White Shoes (0)
Total Robux: 80
15. Scary Outfit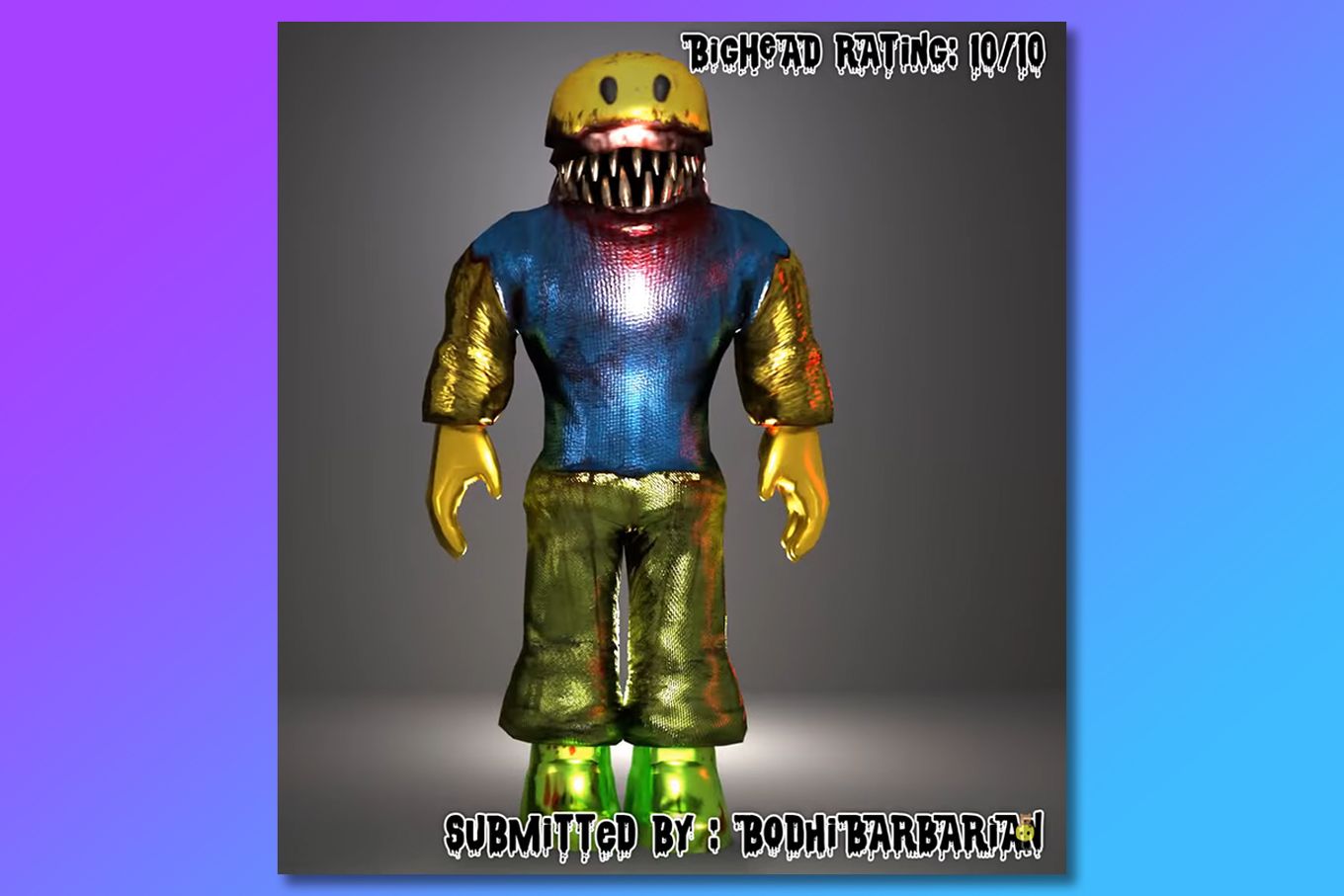 The last on our list of good Roblox avatar ideas is the Scary Outfit.
Your character should command respect from its opponents with its costume, and you can do that with this scary Roblox outfit.
Have your character designed in an all-gold body, with a heavy costume consisting of a blue blouse with a touch of gold, all-gold pants, scary wide mouth, with all flashing teeth, etc.
Outfit Requirements
Scary NooB (60)
Scary NooB Suits (80)
Roblox 2.0 Torso (15)
Total Robux: 155
What Is Robux?
Robux is an in-game currency on Roblox that players use to purchase Roblox games, avatar outfits, servers, etc. You can get the Robux by earning or purchasing it. However, it is easier to buy Robux than to earn it.
While some Roblox games give Robux for free, you can get gift cards from major supermarkets to get a Roblox code to redeem online or purchase them on the Buy Robux page on Roblox.
You can also choose to sell clothing items in a group or create a game to earn free Robux.
However, creating a game in Roblox requires a lot of effort and may be challenging.
Learn more about Roblox transactions and why did Roblox remove Tix, one of the previous currencies.
How Do You Edit Your Roblox Character?
Step 1: Click on the Avatar Icon on the left sidebar of your profile.
Step 2: Select outfits or accessories from your wardrobe. They are organized into 5 categories: Clothing, Characters, Animations, Accessories, and Body.
The Appearance area features different skin tones and more unusual hues like green, purple and blue.
This allows you to adjust the proportions and skin color of your avatar.
Using the scale, you can also adjust your avatar's height, breadth, etc.
What Is the Normal Avatar's Character Scale on Roblox?
The default scale size for an avatar's character on Roblox is 1. The height is usually constrained between 90-105% value while the width is 70-100% value. The overall body proportions are more expansive and taller when set to 0%.
Using the newer Roblox measurements, a stud is 0.28 meters.
A Roblox character is usually 5 feet and 1 inch tall or 154 cm. Surprisingly, slender Roblox gets a lot of money.
Read more about Slenders & copy and paste in Roblox.
They weigh the usual size of a Robloxian, 1.12 meters wide and tall. In addition, they buy a lot of accessories, permits, and other things they flex on.
How Do You Make A Good Avatar on Roblox?
Step 1: Choose the color outfit for your Roblox Avatar.
Step 2: Go to the "Search" Tab and look for your desired color.
Step 3: Get one accessory on which you can base the rest of your outfit.
Step 4: Select the rest of the accessories according to that first one.
Repeat the same process for every accessory you want to purchase for your Roblox avatar.
However, make sure that your avatar has matching outfits to give it a cool look.
How Do I Get Robux For Free?
You can make worlds with in-game purchases, make custom clothing items for other players or use Roblox affiliate programs. Making worlds with in-game purchases involves creating an exciting and engaging game for other players.
You can also create outfits and clothing for other players to use in their game, making you little income.
The Roblox affiliate program is another way to earn Robux by inviting your friends to join the platform.
Tips and Tricks for Avatar Ideas Roblox
Tip 1: Evil Side Roblox Outfit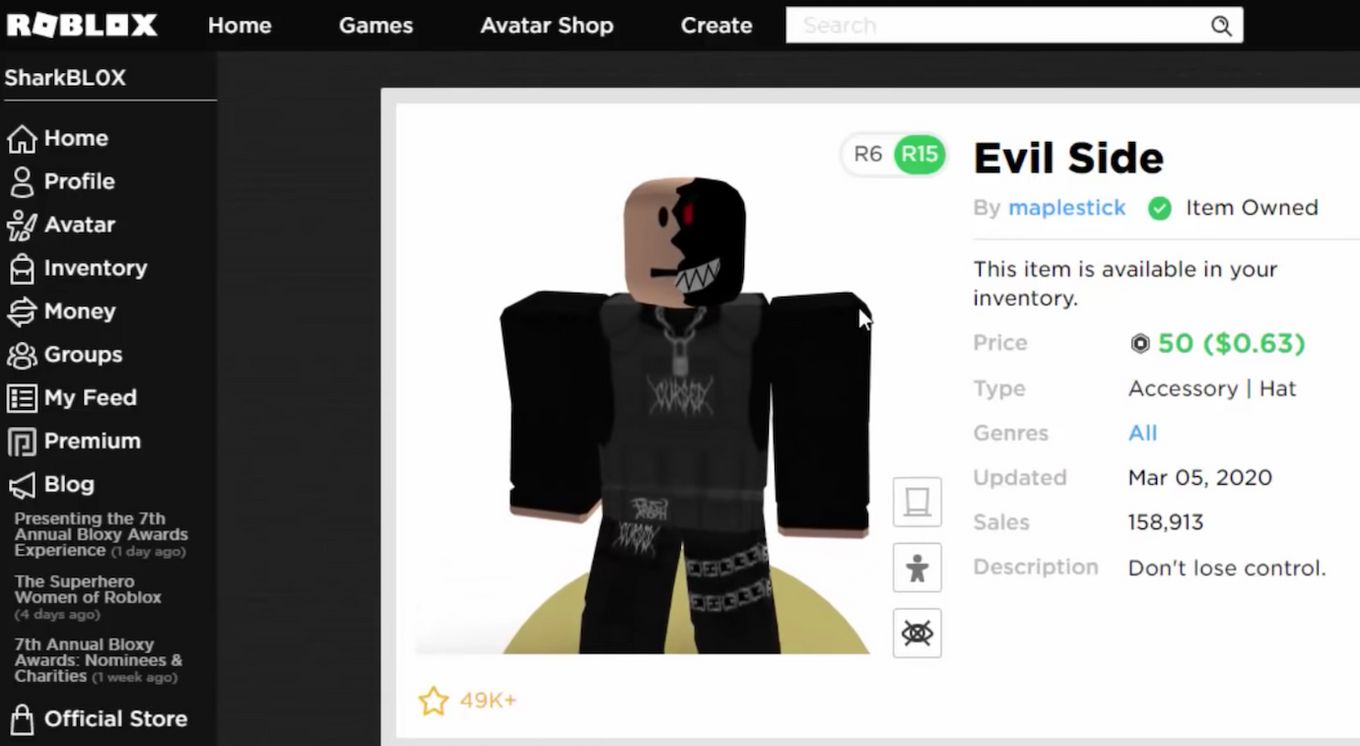 You can try the evil side Roblox outfit.
It turns your avatar head into a half-evil and makes it look cool and smart.
To get this look, you will need the Nephalem Halo of Balance, the evil side hat, a transparent shirt, and pants of the evil side to complete the outfit.
For the body and skin tone, it is highly recommended that you choose the white color to give your avatar a great appearance.
R15 mode looks pretty cool on this avatar outfit, and for the animation, the Rthro Idle. Combine these outfits to give your Roblox avatar a tremendous and unique look.
R15 is also the mode used by Slenders avatars in Roblox.
Tip 2: Get a Free Outfit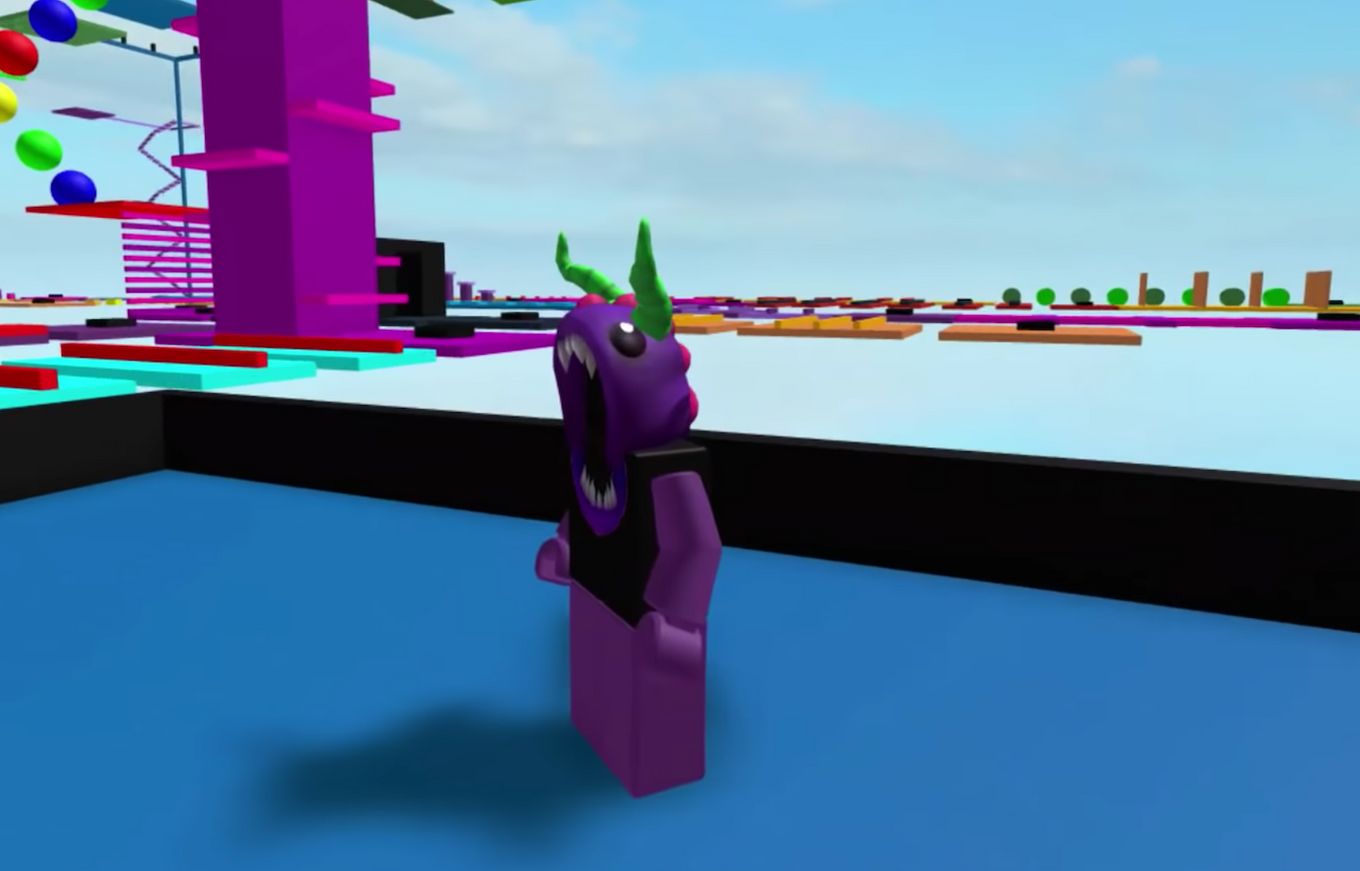 You can also create a free outfit for your character if you don't have any Robux. For a free avatar outfit, you can try the Bloxysaurus look.
To get this look, go to "body" and choose the left arm. Modify your avatar body and skin tone with any color of your choice.
Choose the Bloxysaurus hat under accessories, switch your avatar to R6 mode, and choose the mouth extension T-shirt for your character.
You will be rewarded with an exemplary creepy-looking avatar.
Here's a video with more outfit ideas:
Choose The Best Outfit For You Avatar
You should try to make your Roblox avatar look unique. Having a very common character will only make your game dull.
You can purchase several outfits for your avatar and you must know the right combination to make it look lively and stylish.
Also, you don't have to break the bank to make your character look good; you can always get a free outfit on Roblox.
The avatar ideas provided in this article should serve as inspiration so you can make the best combinations for your avatar.
Do you think I missed out on any Roblox avatar designs? Don't hesitate to share with the community via the comment section below.
Related Articles