Are you an avid gamer of Steam? Do you sometimes wish to stream your video games and let your friends watch them? We have some news for you! You can actually play Steam games on your TV and other supported devices.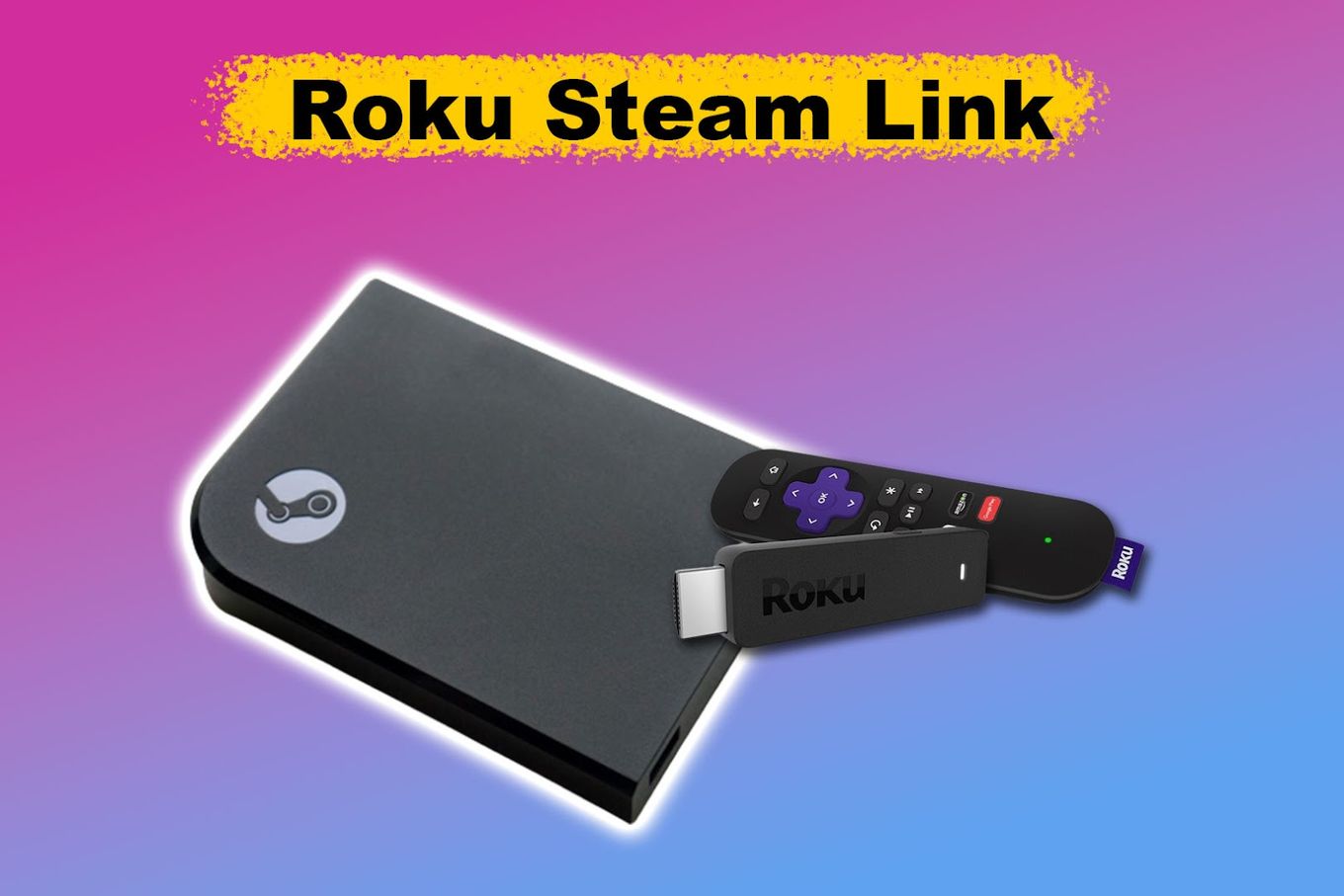 If you have a Roku TV and can't figure out how to use Steam Link, don't worry. This article will discuss how to get Steam Link on Roku and other related details.
What Is Steam Link?
Steam Link is an app that lets you stream video games from Steam by connecting your computer to another device. You can use it on various devices, such as Android-ran TVs and smartphones.
Steam Link developed and released a hardware counterpart for Steam Link. It works the same as the app but it was discontinued in 2018. Valve claims that the hardware still works as intended.
Find out more about The Steam Link Hardware.
Can You Play Steam Games on Roku TV?
Yes, you can play Steam games on TV by streaming them through casting or screen mirroring. However, you can't use Steam Link because it is not compatible with Roku OS.
Various TV models support Steam Link, such as Samsung Smart TVs with model years 2016 through 2021. Meanwhile, Steam requires a computer running Windows 7 or later, Mac OS X 10.10 (Yosemite) or later, SteamOS, or Linux Ubuntu 12.04 or later.
Does Roku Have a Steam Link?
No, Roku doesn't have a Steam Link. You can't download the Steam Link app on TVs that run on Roku OS because it isn't compatible. However, you can try screen mirroring or casting to stream Steam video games from your computer to your Roku TV.
The Steam Link app was designed for devices running Android OS, iOS, and TVs. But since Roku uses Roku OS instead of Android, it won't be compatible.
Aside from Roku TV, Steam Link is also incompatible with other Roku products, such as Roku Express or Roku Streaming Stick.
At first, users assumed that Roku devices supported Steam Link. That's why, when they found out it didn't, they bombarded Roku support with questions about why and how they could make Steam Link work on Roku.
Later, they found out that Roku wasn't the problem. It's just that its OS is not on the list of supported software that Steam Link was made for.
How to Get Steam Link on Roku
Since Roku isn't compatible with Steam Link, you can't download the app on Roku. Instead, you can try mirroring your device to your Roku TV.
Here are the steps to mirror Steam on Roku:
Note: You can mirror content on your Roku TV using your computer, laptop, or smartphone. In this process, we're going to use a computer.
Step 1: Connect Your Computer & Roku TV to the Same Network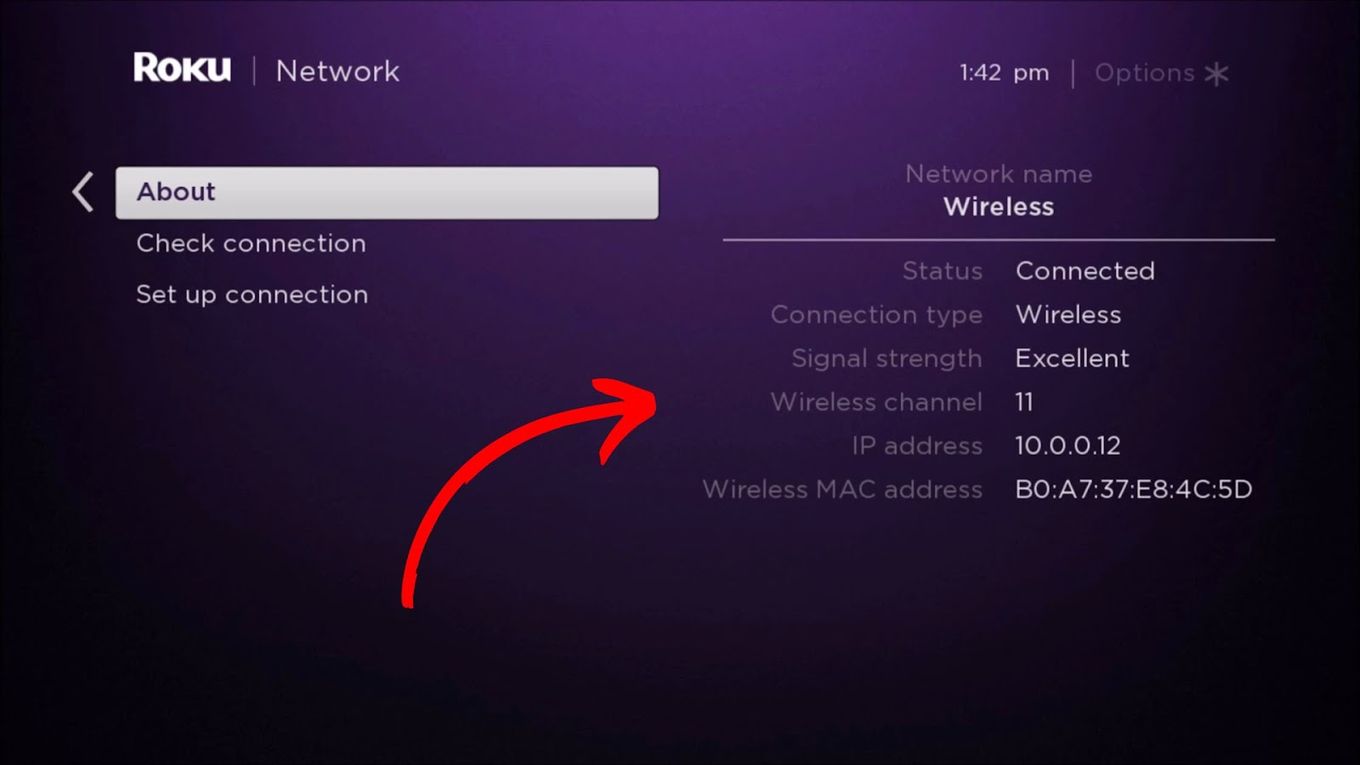 These are the steps to check if your Roku and the computer you're screen mirroring from are connected to the same router:
Go to "Settings".
Select "Network".
Go to "About".
Check if your Roku is connected to the same router.
Compare this with your device to mirror Steam games to your Roku TV.
Step 2: Enable Screen Mirroring on Roku.
These are the steps to enable screen mirroring on Roku:
Go to "Settings > System".

Select "Screen Mirroring".

Choose "Screen Mirroring Mode".

Select "Prompt".

This allows your Roku device to display a prompt when another device requests a pair for screen mirroring. If it's more convenient for you, you may alternatively select "Always allow."
Step 3: Set up Your Computer for Screen Mirroring
Here are the steps to set up your computer for screen mirroring:
Right-click** on your desktop.

Click on "Display Settings".

Select "Connect to a wireless display".

Select the Roku device on the "Connect" menu.
Step 4: Accept the Mirror Casting Prompt on Roku
The devices will take a few moments to connect, so just wait for it.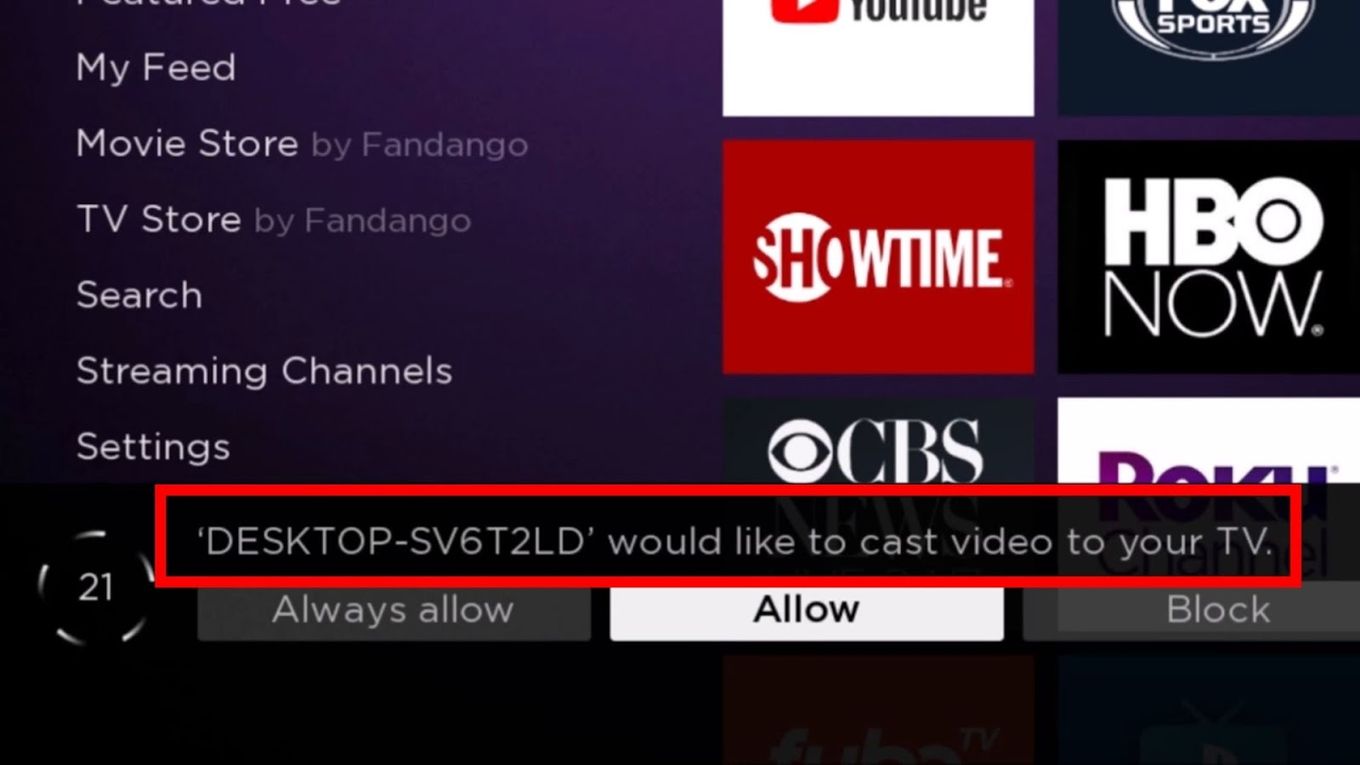 Step 5: Drag Your Steam App Onto the Windows Screen
Doing this will cast your Steam games to the Roku TV. Voila! You can now stream your favorite Steam games on your Roku! See? There's still a way, albeit a bit more complex, than having a native Steam Link app on your device.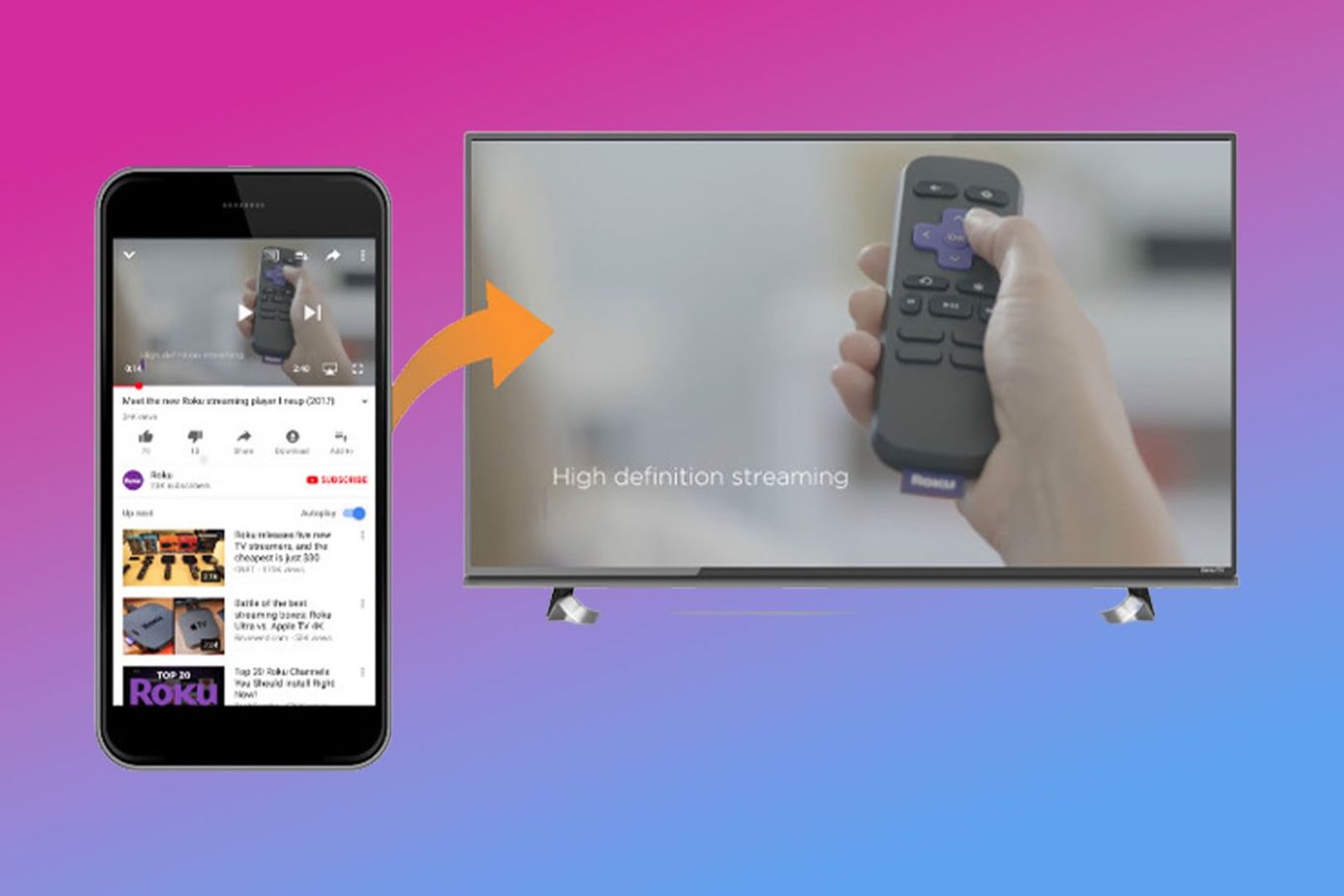 Roku also provides instructions on How to Use Screen Mirroring With Your Android or Windows Device.
What Devices Support Steam Link?
While Roku doesn't natively support Steam Link, a variety of devices can run it.
Take Apple devices, for example; you can download the Steam Link app on Mac devices and the Apple TV. Pretty cool, right? In this section, we also enumerate other devices that support Steam Link.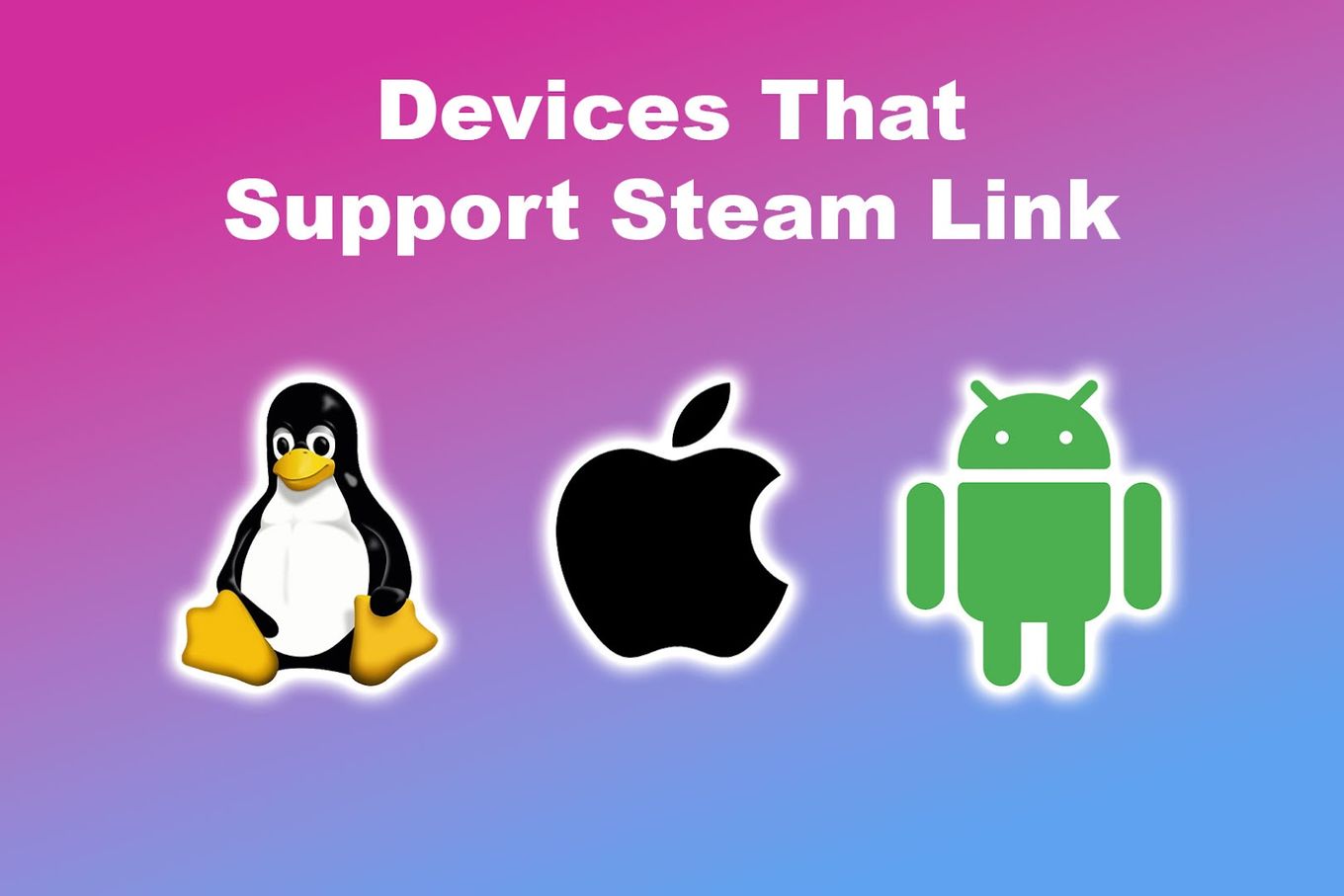 These are the devices that are compatible with Steam Link:
Android Devices.
TVs, smartphones, and tablets that run on Android OS can support Steam Link.

Apple Devices.
Steam Link runs on iPads, iPhones, and Apple TVs, which makes it easier for Apple users to play and stream their favorite Steam games.

Linux Devices.
The Steam Link application is accessible for 64-bit Linux computers as a Flatpak application that you can install on any GNU/Linux distribution via Flathub.

Raspberry Pi.
To install Steam Link, you need a Raspbian Stretch-equipped Raspberry Pi 3B model or later. Run these commands on the terminal: "sudo apt update," then "sudo apt install steamlink."

Mac Machines.
Despite being accessible for Mac, Steam only functions with El Capitan (10.11) or later macOS versions. It's also important to remember that most games employ a two-button mouse setup.
Steam is yet to allow Steam Link to run on Roku devices. In case it happens, you better watch out for their announcement.
You can also check out Steam Link's Hardware Support.
Why Is Steam Link Discontinued?
Valved discontinued the Steam Link hardware as the software version, the Steam Link App, is compatible with non-HDMI devices, so there was no longer a need to continue Steam Link.
Steam Link had lower demand compared to other Steam products. Valve claims the Steam Link hardware is still supported so buyers won't have issues using it.
The Steam Link hardware was discontinued back in November 2018.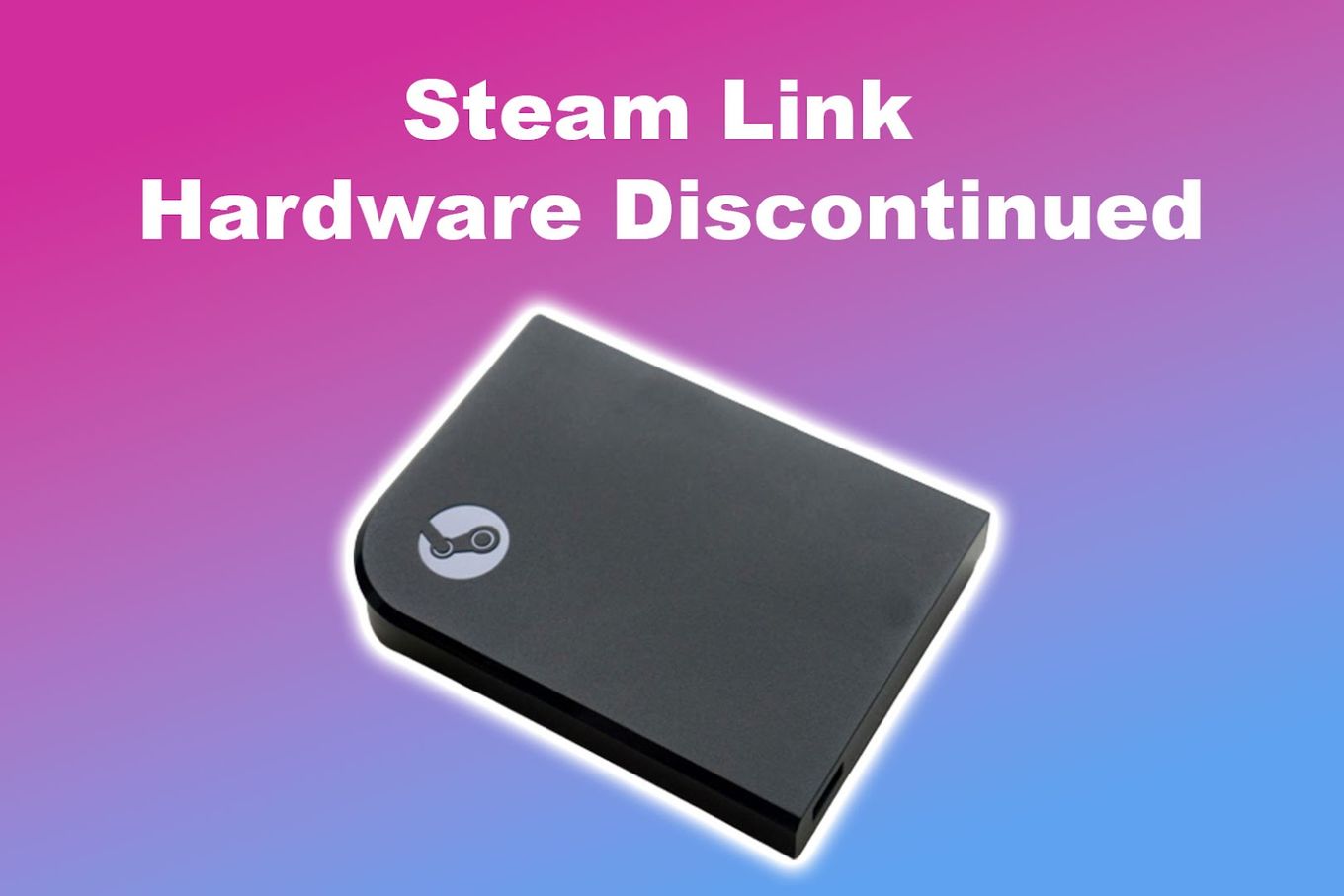 The discontinuation of Steam Link was quiet. Valve didn't make a significant announcement regarding it. However, they simply announced they would sell the remaining items they distributed to the market.
Roku & Steam Link Can Still Work Together
Although Roku and Steam Link are incompatible, there's still a workaround for this issue. You can still use screen mirroring to stream your games on Roku without the Steam Link app. Playing Steam Games on your TV makes the experience more fun.
It's also good that buyers of the Steam Link hardware can still use the device even if Valve discontinued the support. This goes to show that Steam cares about its community of gamers.
Related Articles