But despite a vast catalog of shows, HBO Max is not perfect, and many Roku TV users complain about HBO Max being very slow on Roku and shows not streaming properly.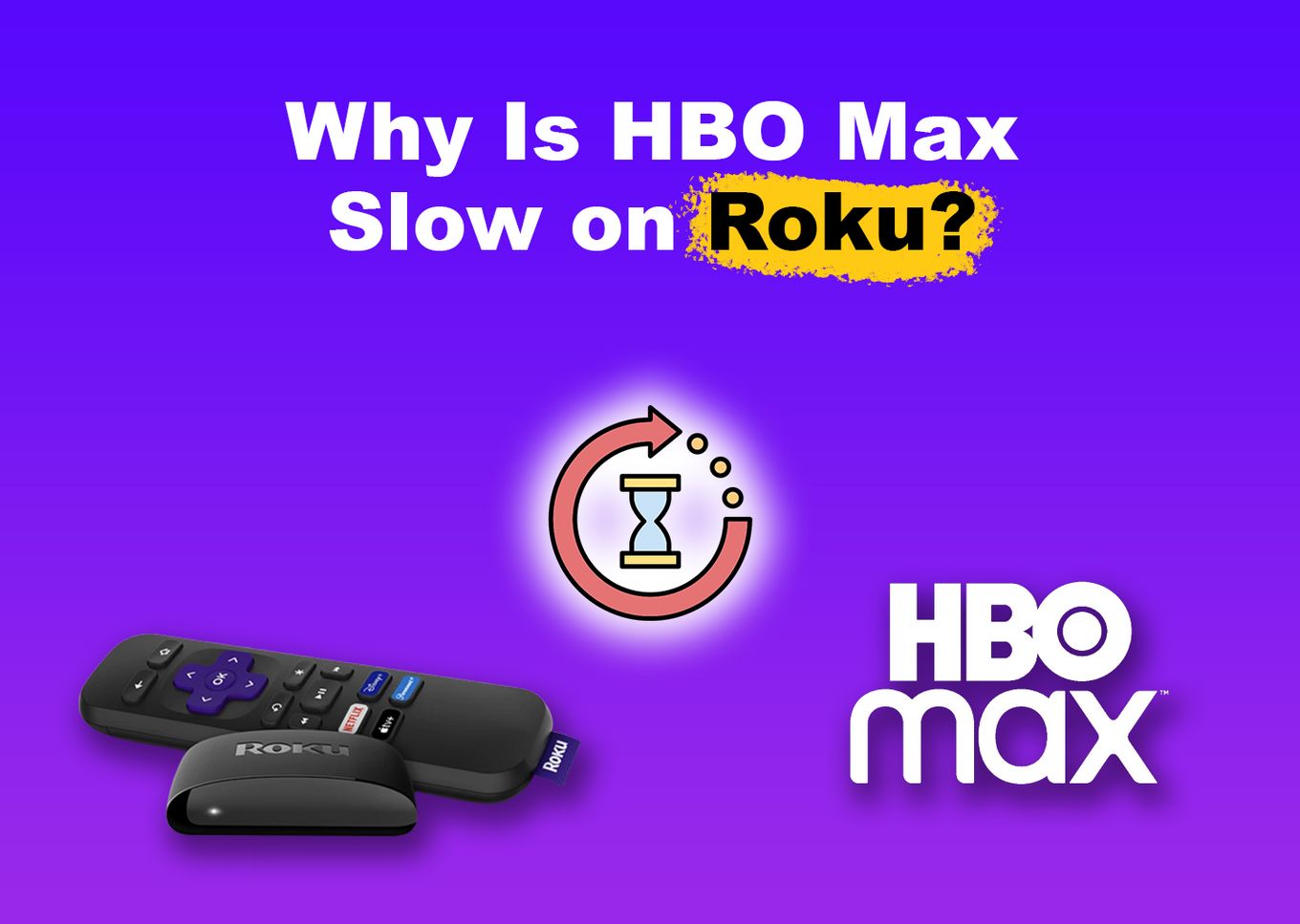 We'll explain why HBO Max is so slow on Roku and provide solutions on how to fix this recurring issue.
5 Reasons Why HBO Max Is Slow on Roku
Before we attempt to solve the issue of HBO Max running slow on Roku, it's essential to understand first what causes the issue, as many factors affect its speed and performance. Understanding the most common reasons for HBO Max lagging on Roku is crucial so that you can be more prepared to troubleshoot this issue if it occurs again in the future.
Here are the five most common reasons why HBO Max is so slow on Roku:
1. Slow Internet Connection
You might not often think of your Internet connection as a reason why HBO Max is so slow on Roku, but it can cause HBO Max to buffer, which is why it's important to check if your Internet connection is working first before looking into other factors.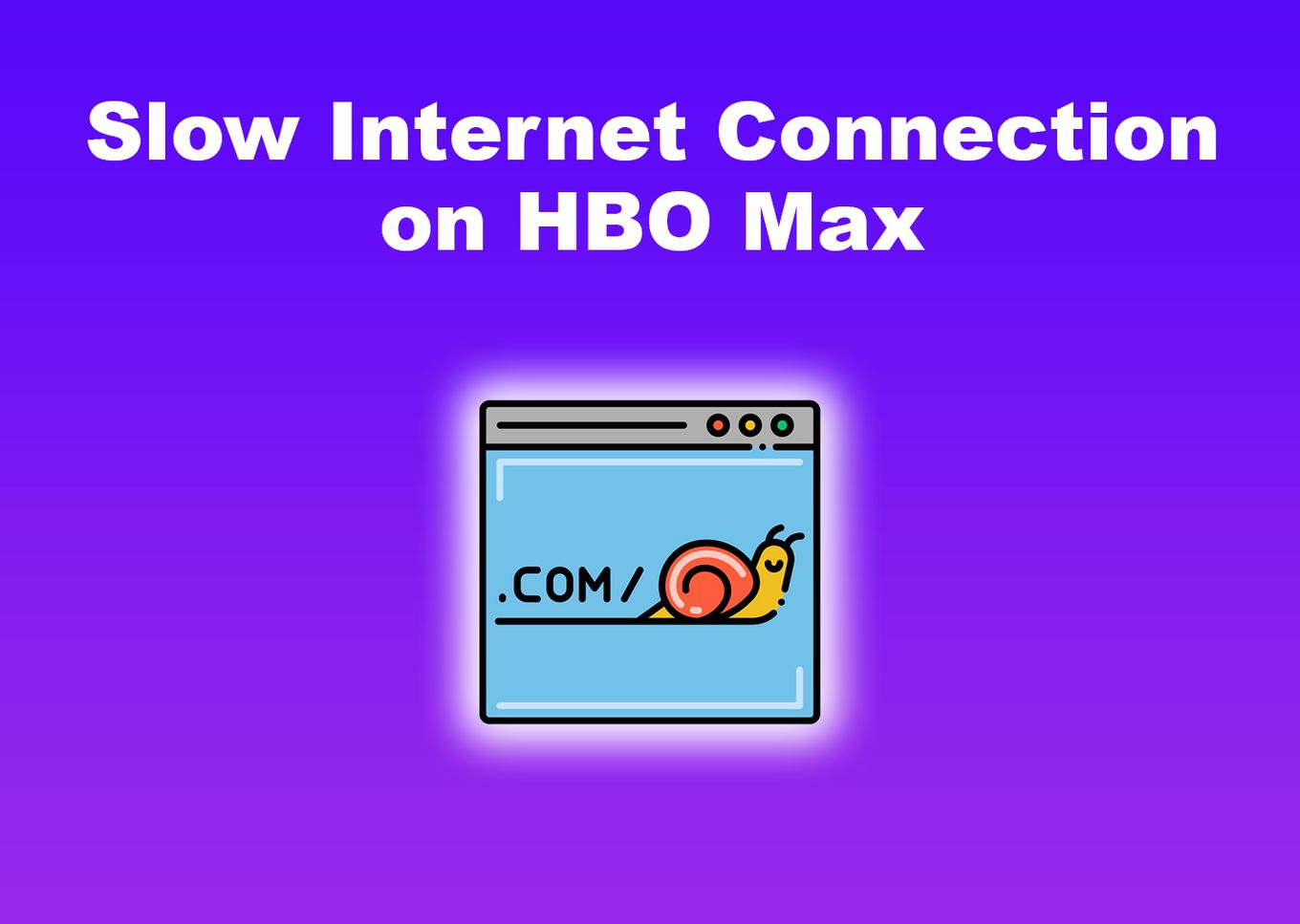 It's easy to think you would have noticed if your Internet lagged. However, it might not always be apparent since you could have slow internet connectivity -but not totally interrupted- due to coverage issues.
When this happens, you could do light activities such as chatting or browsing but not more network-demanding activities, like streaming.
2. HBO Max App Not Updated
Another factor that you could've overlooked but could cause HBO Max to be very slow on Roku is the version of the app itself.
If your HBO Max isn't updated, especially if your Roku TV system is fully updated, it could give you problems such as low streaming quality or HBO Max running slow.
Most apps would update automatically without your intervention, and apps on Roku are no exception. Nevertheless, certain issues, such as poor network connection or software crashes, can cause these automatic updates to fail, which would require you to update the HBO Max app automatically.
3. Roku TV/Player System Is Outdated
Your Roku TV system can also be the reason why HBO Max loads slowly and lags. After all, even if your apps are updated, if the system where those apps live isn't updated itself, it wouldn't solve anything. But just like apps, Roku TV's firmware should automatically update frequently.
Nevertheless, firmware updates could experience the same issues as app updates due to factors such as network and software problems. But you shouldn't worry because updating your Roku TV's system and the HBO Max app is easier than they seem.
Get to know how long Roku last on average and discover if you need to get a new one.
4. Low Storage Space
Sometimes, the issue with HBO Max lagging on Roku has little to do with the Internet or the app being outdated and more with your Roku TV's low storage space.
Even if you can't see your device's currently available storage space, it doesn't mean your storage won't be full.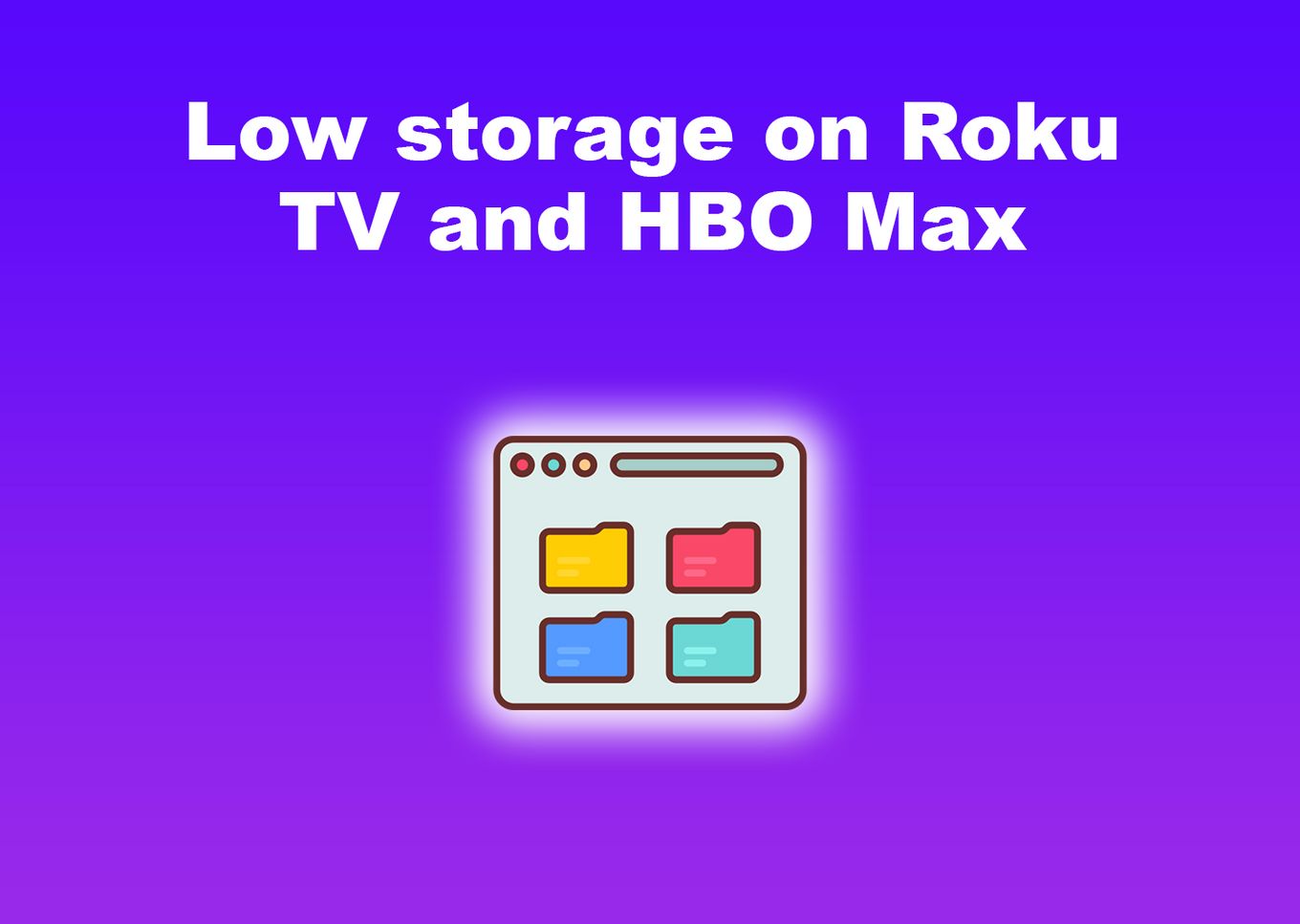 Downloading too many apps and files on your Roku can greatly impact your device's performance since it could eat up the necessary space for background processes and calculations. When there's little to no space for these processes, performance can become terribly slow, or the device might not even work at all.
5. HBO Max Servers Down
Lastly, you might also consider checking the status of HBO Max's servers for any downtime or other issues. While server-side issues on HBO Max's end are rare, it doesn't mean they won't happen.
Several factors, such as bugs, a minor hack, or even malfunctioning hardware, could cause these servers to fail; when they do, it can affect millions of users.
Sadly, this factor would be beyond your control since there's nothing you can do to fix HBO Max's servers, and you might need to wait for HBO to look into them to solve the problem. Yet you can still monitor their real-time status using instructions we'll provide in the next section.
10 Ways to Fix HBO Max Running Slow on Roku
There's no need to worry or panic when you experience HBO Max being slow on Roku because many troubleshooting steps can help fix this common issue. These troubleshooting steps are also easy to perform so that you can resolve this problem in a matter of minutes.
Now that we've identified the most common reasons why HBO Max is so slow on Roku, let's go ahead and perform the following methods to troubleshoot this problem.
1. Watch a Different Show
You can try viewing a different show or movie if you see visual stutters and delays when watching a particular HBO Max series.
This can help you determine if the issue is with the HBO Max channel, the Roku system, or if it's limited to a few movies or shows. You can do this before performing any of the troubleshooting steps below.
2. Check Your Internet Connection
If you've already watched all the available titles and still experiencing issues with HBO Max running slow on Roku, the first thing you can do is check the Internet connectivity of your Roku by following these steps:
Step 1. On your Roku remote, press the "Home" button.

Step 2. Next, scroll and select "Settings > Network > Check connection"

Step 3. Wait for Roku to check for a better alternative network option from your router.
You can also check the connection review results by selecting "Settings > Network > About". Once there, take note of these two factors: Signal strength and Internet download speed. They can help you determine if your network is working properly.
You can read more about Roku connectivity on the Roku documentation.
3. Restart Roku TV or Player
If your Internet is working fine, but HBO Max keeps lagging on Roku, the next troubleshooting step you can try is to restart your Roku TV or player.
There are two ways to restart Roku TV:
Method 1: Restart Roku TV From Menu
Step 1. Press the "Home" button on your Roku remote.

Step 2. Scroll down and select "Settings".

Step 3. Select "System > System Restart > Restart".

Step 4. Wait for the Roku system to restart. After showing the Roku logo for a few minutes, the system restarted when the Home page appeared again.
Method 2: Restart Roku TV Using the Remote
Another way to restart Roku is to reboot it by pressing a button combination on your Roku remote by following these steps:
Step 1. Go to the home screen of your Roku.

Step 2. Press the "Home" button on your Roku remote five times.

Step 3. Immediately press the "Up" button once.

Step 4. Press the "Rewind" button twice.

Step 5. Press the "Fast Foward" button twice.

Step 6. Wait for Roku to restart. Note that this could take up to a few seconds to complete.
Related article: Why Roku Keeps Restarting?
4. Update the HBO Max App
While the HBO Max app updates frequently and automatically, it's best to check and manually update the app if your HBO Max slows on Roku by following these steps:
Step 1. Press the "Home" button on your Roku remote.

Step 2. Highlight the HBO Max app & press your remote's asterisk or star button *.

Step 3. Select the "Check for updates" option on the pop-up menu list.

Wait for the system to check for updates. It should inform you once it finds any pending updates.

Step 4. If there were any updates, accept the installation.

Wait for the updates to be installed. Once finished, a message will appear saying, "HBO Max is up to date"
Read more on how to update your apps on Roku from the Roku Support page.
5. Clear Storage Space
Low storage space on your Roku TV can dramatically affect the streaming quality and performance of HBO Max, slowing it down. If you have too many apps or channels installed on your Roku TV, you can follow these steps to delete apps on Roku:
Step 1. Press the "Home" button on your Roku controller.

Step 2. Go to the channel list on your screen's right side.

Step 3. Highlight the app you want to delete and press the asterisk * button.

Step 4. Select the "Remove Channel" option from the dropdown menu.

Learn more about how to remove Roku channels from the Roku documentation.

Step 5. Repeat the process with other apps until your storage space is no longer low.
You can also try to clear the cache of your Roku to clear storage space.
6. Check HBO Max Servers
Knowing the status of HBO Max servers is usually just a few Google searches away, and you can do this using a powerful website called Downdetector by following these steps:
Step 1. Go to the Downdetector page or search "HBO Max servers down" in Google.

Step 2. Check the current state of the servers just below the HBO MAX logo.
If you experience any problems, you can report it in the section "I have a problem with HBO Max". You can choose either the video streaming, app, website, or something else options.
7. Try Using Another Device
If you have another device that supports HBO Max, you can also try using it to stream HBO Max to determine if the problem is with your network or with your Roku TV. You can try performing this if all the other mentioned troubleshooting steps fail.
Aside from Roku, HBO Max supports a wide variety of devices, from web browsers and smartphones to televisions (e.g. Samsung TV, Android TV) and consoles (e.g. PlayStation 4, Xbox).
Check this complete list of devices that support HBO Max for more information.
8. Connect Roku TV to Ethernet
If you're experiencing issues with HBO Max lagging on Roku while connected to Wi-Fi, you may also try connecting your Roku TV to the internet through a cable connection to isolate the issue by following these steps:
Your Roku TV may not have an Ethernet connection. In that case, you will have to purchase a USB to Ethernet Adaptor so you can plug the ethernet cable into your Roku TV.
Step 1. Connect one end of your Ethernet cable to an open port on your router.

Step 2. Connect the other end of the Ethernet cable to your Roku device or TV (or to the Ethernet Adaptor)

Step 3. Turn on your Roku TV.

Step 4. Press the "Home" button of your remote to go to the Roku home screen.

Step 5. Select "Settings > Network > Set Up connection > Wired".

Step 6. Follow the instructions on your TV screen to set up your wired Internet connection.
Note that not all Roku devices are compatible with an Ethernet adapter or cable. Check which Roku devices support Ethernet connection.
9. Reduce Activity on Your Network
HBO Max can run slow on Roku due to the number of other devices connected to your network, especially if you're using Wi-Fi. If there are other people in your home, ask them to stop using your network for a while so that it can allocate more bandwidth for streaming HBO Max.
You can also restart your router and wait for ten seconds before turning it back on, then try streaming again.
10. Update Roku System
If all of these troubleshooting steps above failed to fix the issue, you could also consider checking if the Roku system itself needs to be updated by following these steps:
Step 1. Press the "Home" button on your Roku controller.

Step 2. Go to "Settings > System > System Update."

Step 3. Select "Check now".
If Roku finds a new firmware update or updates for your channel, wait for Roku to download them. After Roku installs these updates, it will reboot, and you can test afterward to see if it will work.
For more information, check the Roku guide that shows how to update the software of your Roku system.
How Many Devices Can Stream HBO Max at Once?
You can stream on up to 3 devices simultaneously if you use the standard subscription plan in HBO Max. But you can only stream 1 device if you have the Mobile subscription plan. Note that the Mobile plan is unavailable for new or returning HBO Max users.
By using different devices, you can sign in and stream using a single HBO Max account.
The number of devices you can use simultaneously would depend on your subscription plan, and if you go beyond your limit, HBO Max will notify you that you're streaming on too many devices.
How Much Is HBO Max on Roku?
The price of an HBO Max subscription on Roku depends on the type of subscription you avail. An ad-supported plan would cost $10 per month, while an ad-free subscription would be more expensive at $15 per month. You also have the option to pay annually for your plan, which would save you 16% on either an ad-supported or ad-free plan.
While the ad-supported subscription plan is cheaper and competes with rates from other streaming services like Netflix and Amazon Prime, this plan does not give you access to Warner Bros' same-day theatrical releases. Warner Bros releases are only available when you avail of the ad-free subscription plan.
Create a whole new experience adding backlights to your TV! Check out our review on Govee Envisual TV Backlight T2. You won't regret it.
How Do I Increase My HBO Max Speed?
To increase the playback speed of your HBO Max on Roku, you have to press the "Forward" button on your Roku remote. If you press it twice, you will increase again the speed. To rewind, you have to press the "Rewind" button on your Roku remote. If you press the "Rewind" button twice, you will decrease the playback speed.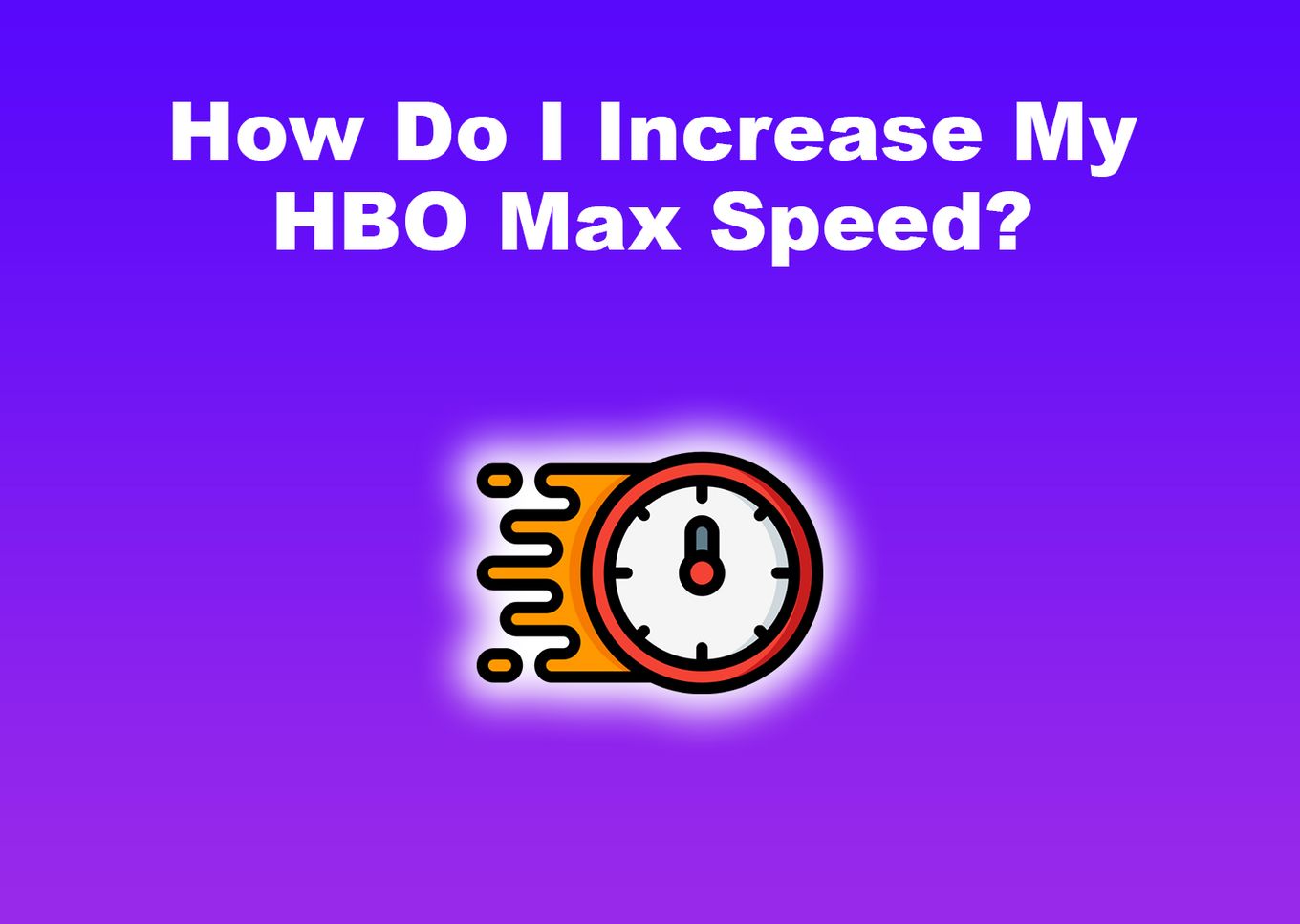 If you want to resume playback, press the Play/Pause button on your Roku remote. If you need more information, you can check other Roku TV Playback options and settings.
Note that these instructions are for controlling playback or reproduction speed, not loading speed. Loading speeds would vary due to several factors, such as connection speeds, network bandwidth, and the performance of HBO Max servers.
How Do I Fix HBO Max Streaming Quality?
Unfortunately, you cannot fix the video streaming quality of HBO Max. The reason is that HBO Max automatically adjusts the quality of your streaming based on your subscription plan, connection speed, and network bandwidth or data plan.
Although most movies and shows in HBO Max are available in high-definition, you could get a lower resolution if your connection slows down or if your network bandwidth is too low.
For this, HBO Max can provide you with options to limit video playback, depending on the type of connection (mobile data or Wi-Fi) you're using.
Fixing the HBO Max Lagging Issue Is Easy
Even though the issue with HBO Max running slow on Roku is fairly simple to solve, it can ruin your streaming experience and complicate things.
Fortunately, it's fast and easy to find the reasons why this issue happens, and most simple troubleshooting steps, like restarting and clearing up storage space, would fix the issue quickly.
We highlighted the five most common reasons why HBO Max is slow on Roku in this article, along with ten troubleshooting steps you can try to resolve this issue.
We also answered other important questions about HBO Max on Roku, such as adjusting video quality, increasing and decreasing playback speeds, and how much HBO Max is on Roku.
Related Articles