What is the best web browser for iPhone? The answer to this will depend largely on the intent you have for the browser.
Safari is pre-installed on every new iOS device by default, but there are many excellent alternatives. In the past, Safari held an advantage because it was impossible to change the default browser, but with iOS 14, you can now select which browser opens when you click on links.
Do you have a Mac Computer? Then check out The Best 10 Web Browsers For Mac!
In light of this, we have reviewed and ranked seven of the best web browsers for iPhone, including Apple's own Safari. This analysis will explore the features and benefits of each iPhone web browser to help you make an informed decision. Let's dive right in!
What Are the Best Web Browsers for iPhone?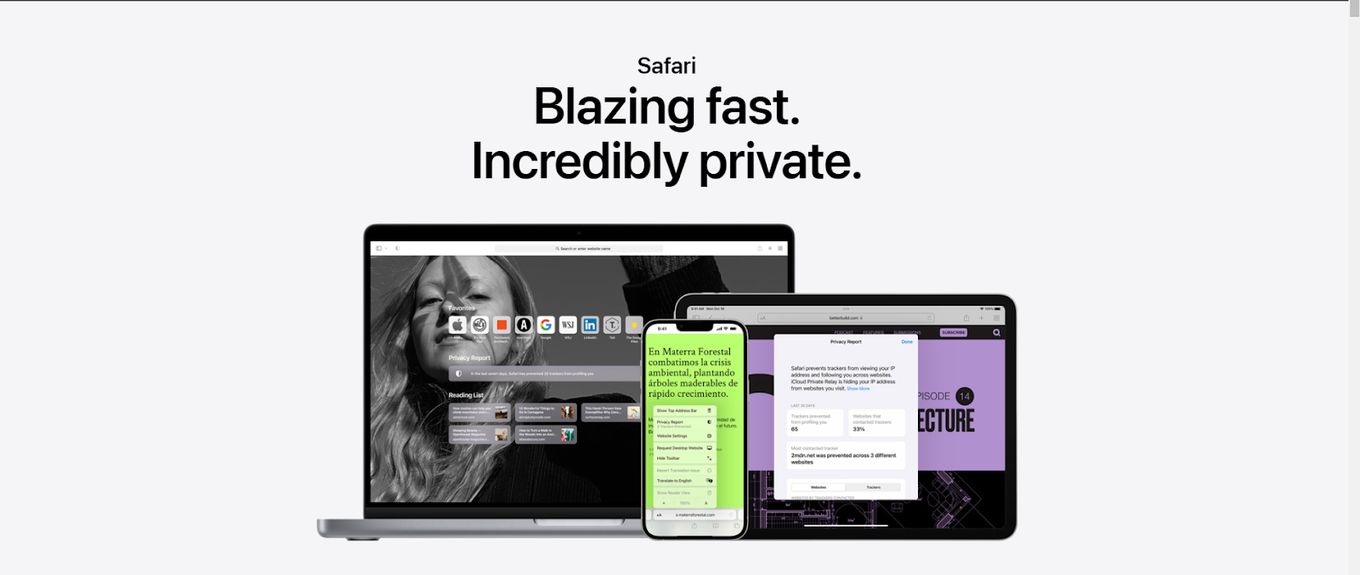 Having an iPhone means having Safari, and you can't remove it. You should not feel embarrassed about using the apps that come with your phone.
Apple created Safari specifically for iPhone users, optimized it for Apple's ecosystem, and designed it to be very easy to use even for those among us with little technical expertise.
Despite this, it lacks some of the extra features found in other web browsers for iPhone discussed in this article. Safari does not support collections, crypto wallets, special searches, or VPNs.
Safari now allows you to watch WebM videos on iPhone.
However, it does cover the basics such as syncing web history, storing passwords, private browsing, download manager, bookmarks, and more.
Safari is likely the best choice for those who are simply seeking a safe web browser for iPhone that works and don't care about their browser being the fastest or the best at blocking cookies.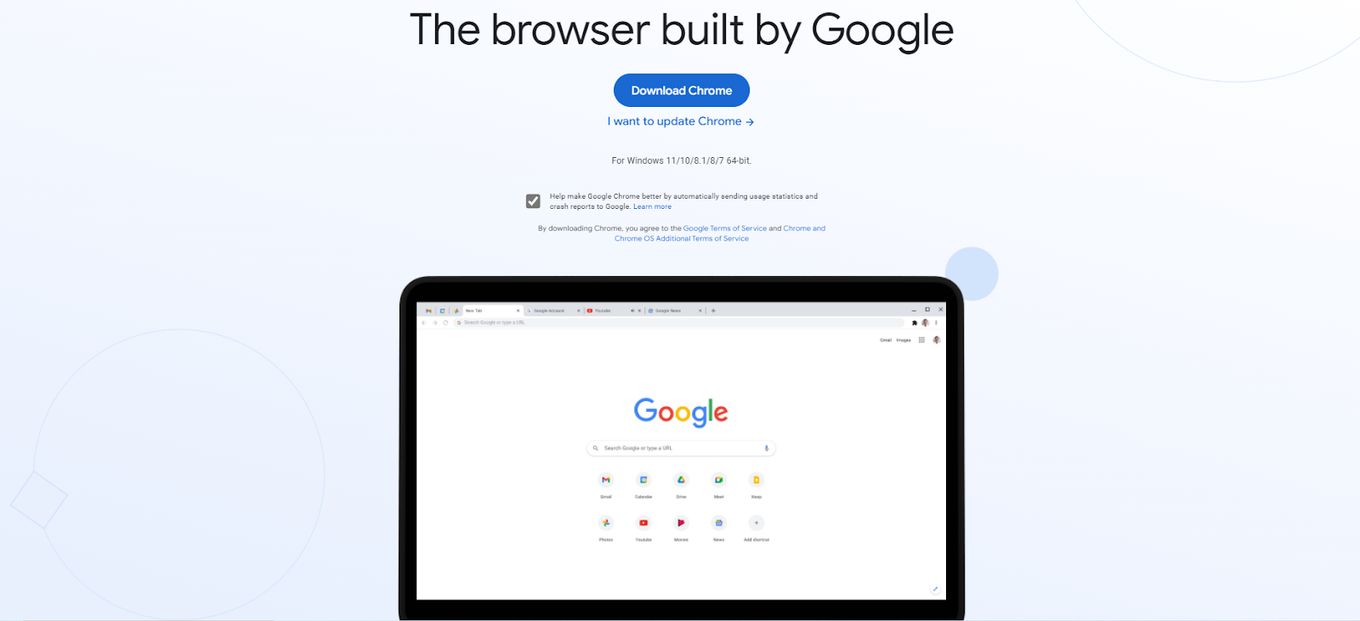 If you are a part of the Google ecosystem, which most people are, Chrome is the best web browser for iPhone. It is no surprise that Chrome is the most widely used iPhone web browser after Safari.
Performance, reliability, and stability are the primary reasons for the app's popularity. The Chrome application syncs easily between your desktop and mobile devices. So your browsing history, passwords, bookmarks, and more are all at your fingertips no matter what device you're using.
A disadvantage of using Chrome on iPhone or iPad is that Chrome extension won't be as easy to use. Check out how to use Chrome Extensions on iPad and how to use Chrome extensions on iOS for more info on this.
As with any Google product, Chrome tracks everything you do. That's the price you pay for such powerful tools. It is impossible to match the quality of Google's search results in Chrome or any other browser.
In case you are concerned about your searches and browsing history, you can always change your default search engine and lock down your privacy settings. Even so, this may reduce the usefulness of the tools you originally downloaded the app for.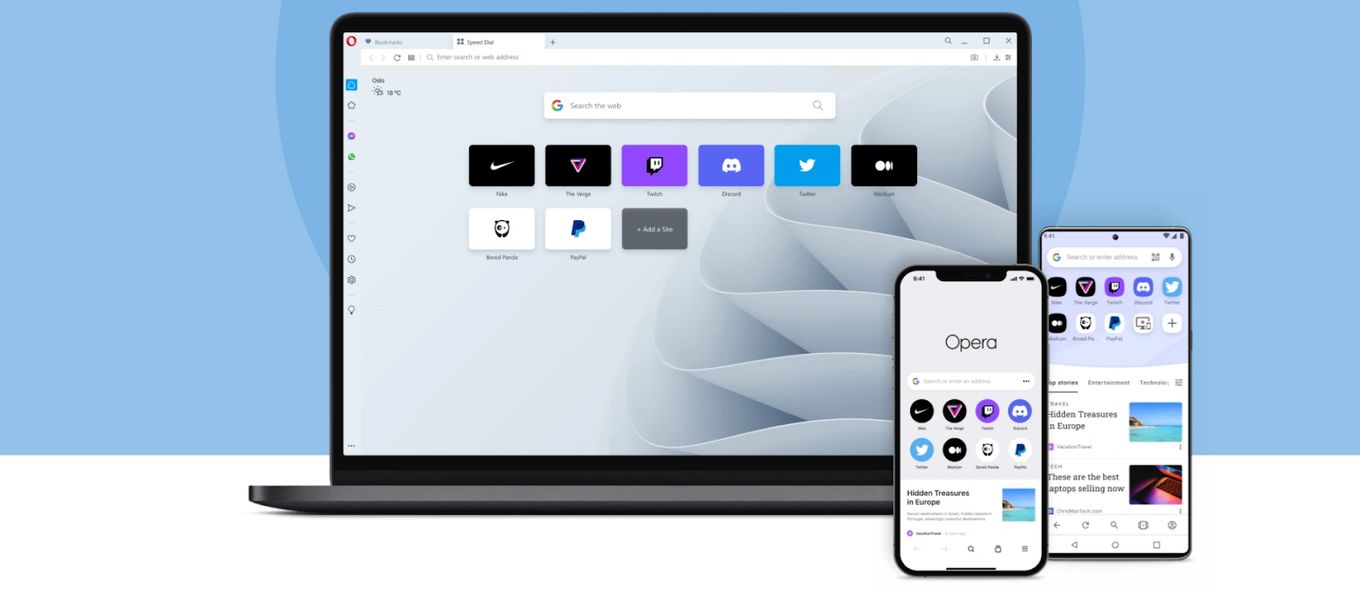 Opera's iPhone web browser features a surprisingly minimalist design. Their desktop browser, on the other hand, is quite robust. Still, it's a good option if you use Opera on your desktop.
With My Flow, you can connect your mobile Opera browser to your desktop. Everything syncs automatically after you scan a QR code.
Opera excels at providing a wide range of default search engine options. There are also foreign search engines like Qwant and Yandex that you can use besides the usual suspects like Google, DuckDuckGo, and Bing.
They are also more site-specific than other web browsers for iPhone. It also allows searching on Wikipedia, Amazon, IMDB, and eBay.
Opera also offers a crypto-currency wallet, so you can buy things with crypto directly from your browser. There is a good chance this feature will be added to all the browsers on this list in the near future.
There's more to Brave than just a privacy-focused web browser for iPhone.
It is a self-contained ecosystem with features like a personalized news feed, cryptocurrency wallet, search engine, media player, and more. In addition to blocking third-party trackers, Brave Shields allows users to opt-in to the rewards program by watching ads tailored to their preferences.
Additionally, the app offers a Brave Firewall + VPN (provided by Guardian), which adds a layer of security as you browse, shop, and scroll. You can get it for $99.99 a year or $9.99 a month.
Brave also provides an integrated video call service similar to Google Meet and Skype, which other browsers don't. You can also sync your mobile app with your desktop browser.
It is great to be able to pick up where you left off regardless of where you are or what device you are using. One of the best web browsers for the iPhone.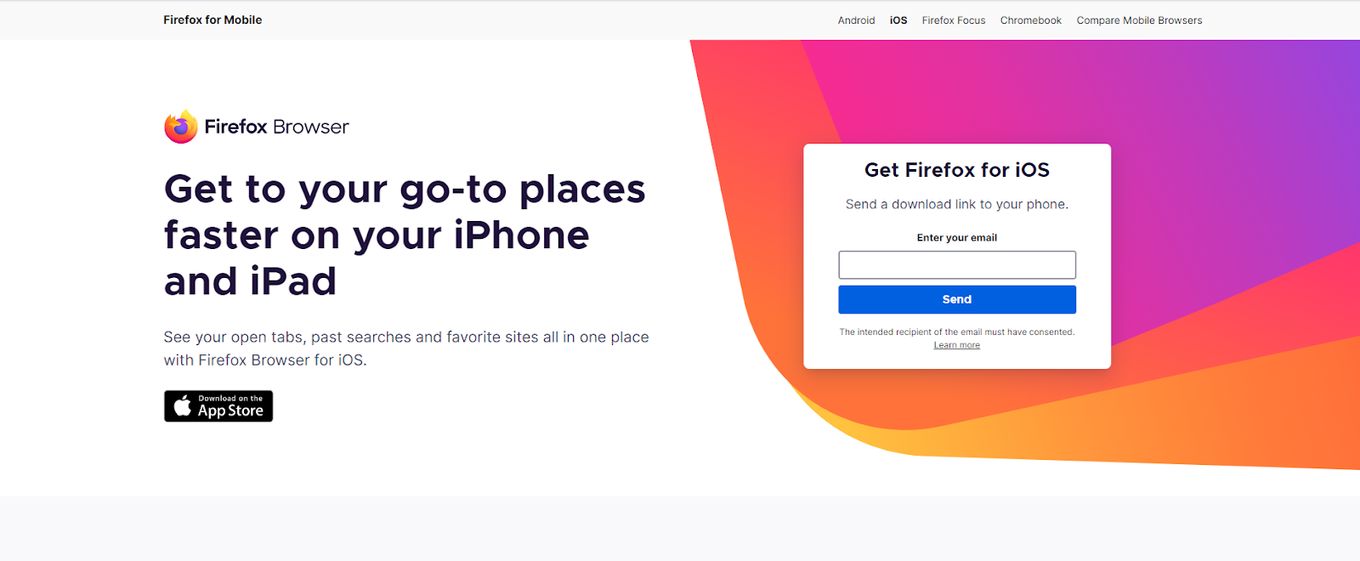 With Firefox's two decades of existence, it is no surprise that its mobile app is up to par. This application syncs easily with your desktop browser has a lot of privacy protection features and allows you to customize your home screen.
The default search engine for most mobile browsers is Google, and you can change it like other browsers. You can also select Bing or DuckDuckGo. Firefox's search bar can be used to scan popular websites like Amazon, Wikipedia, and Twitter.
You can add articles you would like to read later to your reading list in Firefox much like Edge's Collections feature. If you're browsing and find an article you'd like to read later, it only takes a few taps to add it to your reading list.
Additionally, Firefox's hamburger menu offers a variety of one-click options, such as "Find in Page," "Send Link to Device," "Copy Link," and more, which saves a lot of time that you'd otherwise have to copy and paste the text into other applications.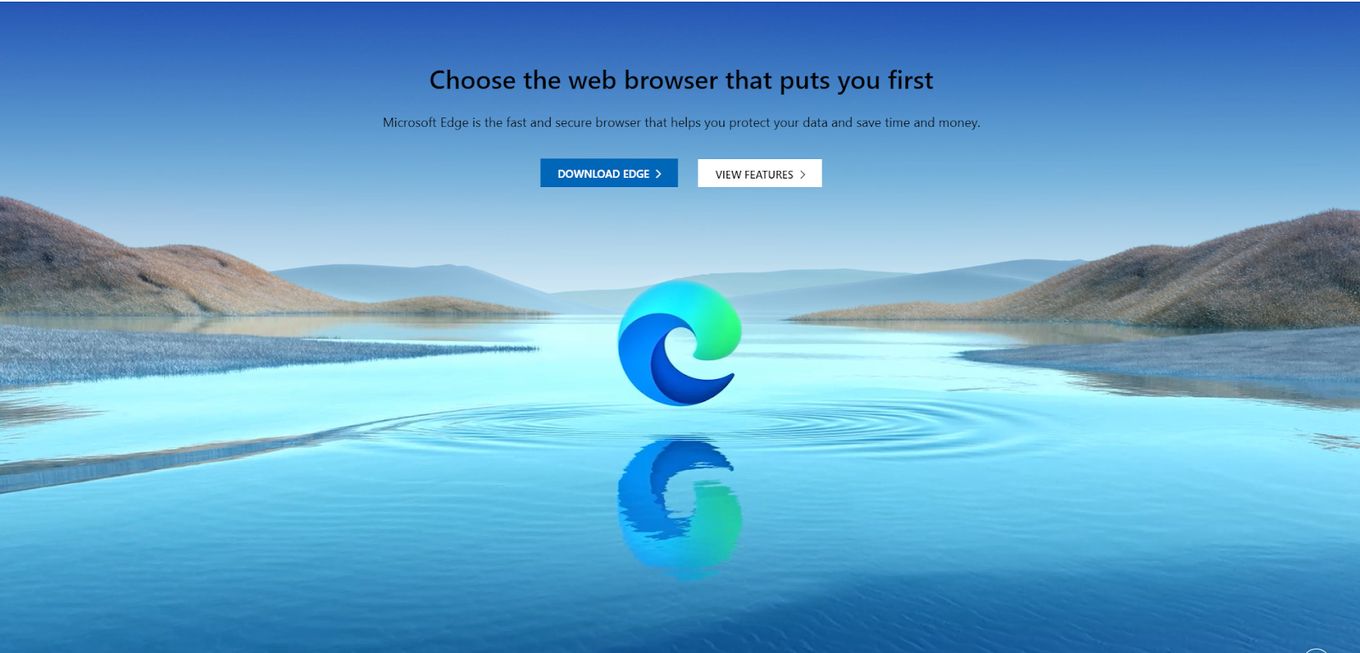 Edge is the perfect web browser for iPhone users with one foot in the Microsoft world and the other in the Apple world. It makes sense to pair Edge with your iPhone since it's the default browser on all Windows machines today.
The Edge mobile app syncs data such as passwords, browsing and search history, and other bits and pieces to your Windows desktop browser after you sign in with your Microsoft account. Bing is the default search engine when you use Edge, but you can switch to Google, DuckDuckGo, or Yahoo.
The Edge browser also has a handy feature called "Collections." These act much like bookmarks but are more contextually focused. So, you can make a list of potential news stories, Christmas gifts, meal ideas, and almost anything else you can think of.
Once a collection is on your phone, you can access it not only from your desktop browser, but you can also access it offline. When you're outside the range of your cell phone and want to check the news or list made previously, this feature can come in handy.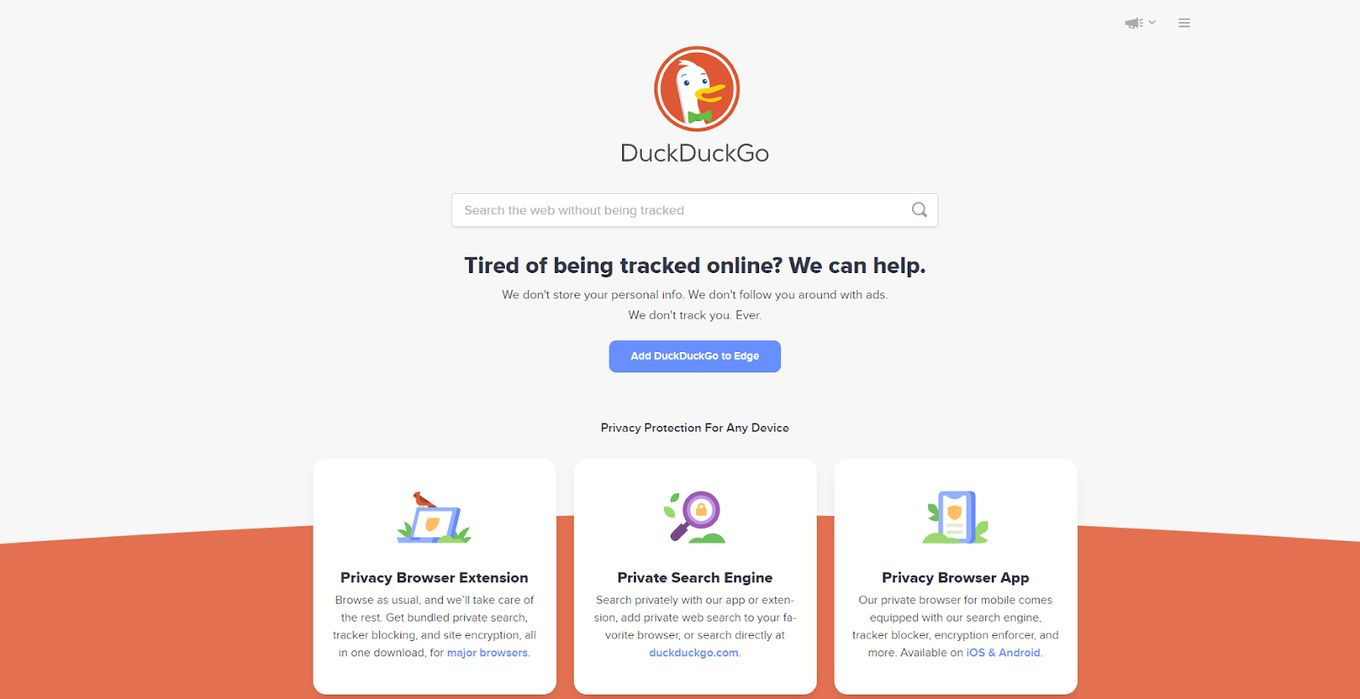 DuckDuckGo may be the best iPhone web browser for you if privacy is your main concern online. Initially, the app was a search engine that didn't track you. Today, it's a security app that allows you to surf the web without being tracked.
It's not surprising that the app is simple given its simple premise. DuckDuckGo tries to keep its bells and whistles to a minimum.
The flame icon at the bottom of the interface is the most impressive feature outside the search engine. With a single tap on the fire, you can close all your open tabs and erase your browsing history forever.
Related article: Fastest Web Browser For Mac
Even though the search results aren't as good as those of Google (but whose are?) they're still pretty good. DuckDuckGo has yet to make me wish I had used Google instead, which is more than I can say for many other non-Google search engines.
How to Change Web Browser on iPhone
If you want to make one of the browsers discussed above your default iPhone web browser or you just don't like using Safari as the default browser, follow this guide for how to change the default browser in iOS 14.
Step 1: Launch the Settings app.

**Step 2:**Look for the Browser App you want to use as default, such as Chrome. Find it on the available list of web browsers for iPhone and tap it.

**Step 3:**Tap "Default Browser App" in your browser settings.

Step 4: A blue checkmark will appear when you have selected your new default browser.
Does iPhone Web Browser Support Flash?
Unfortunately, Adobe Flash isn't natively supported in the Safari browser on your iPhone, but you can download well-known developers' browsers that support the technology.
For those who aren't familiar, Adobe Flash is a multimedia software program used to create animations, rich web applications, mobile apps, games, and embedded web browser video players.
Learn more about why why did browsers stop supporting flash.
The best web browsers for the iPhone support different levels of Flash content, from watching videos to running interactive Flash applications for training purposes. Though not all do, you can check out apps like the Onion web browser featured above.
Related Articles