Since Microsoft rolled out Windows 11 to users in late 2021, many people have migrated from the previous Windows 10 in search of the fast and versatile features present in the new OS.
Over recent years, browsers haven't changed much, but the little optimizations and improvements made are what programmers and computer users need.
We checked industry sentiment and features to find the fastest and lightest web browsers compatible with Windows 11 for a seamless and enjoyable browsing experience. At the end of this article, you would find out which is the best web browser for windows 11.
The Best Web Browsers for Windows 11
The most important features we look for when selecting a browser include speed, weight, lightness, general performance, privacy and security, ease of navigation, and extension support. Based on the above features, we came up with the following best browsers for Windows 11:
Here's what you need to know about this list of the best browsers for Windows 11: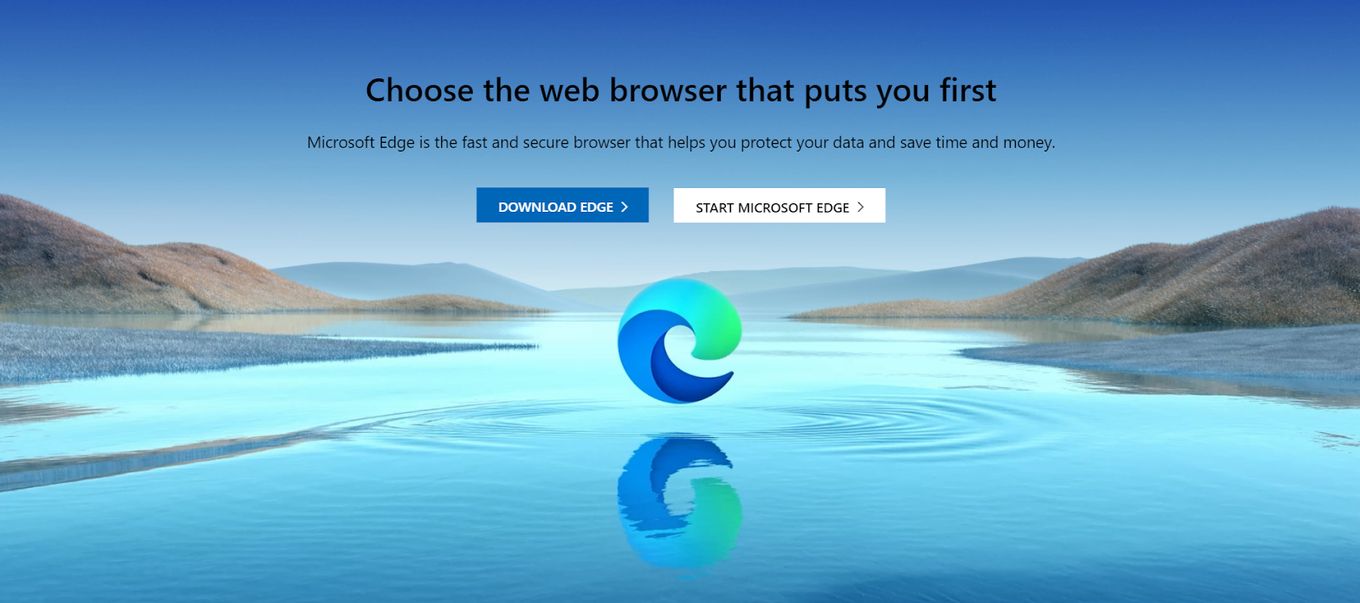 Edge was spawned from the much-ridiculed Internet Explorer, owned by Microsoft. It is, without a doubt, one of the best browsers for Windows 11 as it is made by the same company that makes the OS and is therefore optimized to run on that particular platform.
It is a fast browser that can allow connectivity even when the internet signal is not stable.
Edge is also an evergreen web browser. Learn more about what is an evergreen browser.
It doesn't consume much RAM compared to other popular browsers and enables the opening of multiple tabs in a collection for easy management. It offers a top-notch privacy and security policy alongside tons of customization options.
Edge comes as the default web browser in Windows 11, and developers recommend keeping it that way. However, you can always change the default browser on Windows 11 with just a few clicks. The often-cited downside to Edge is that it has limited extensions.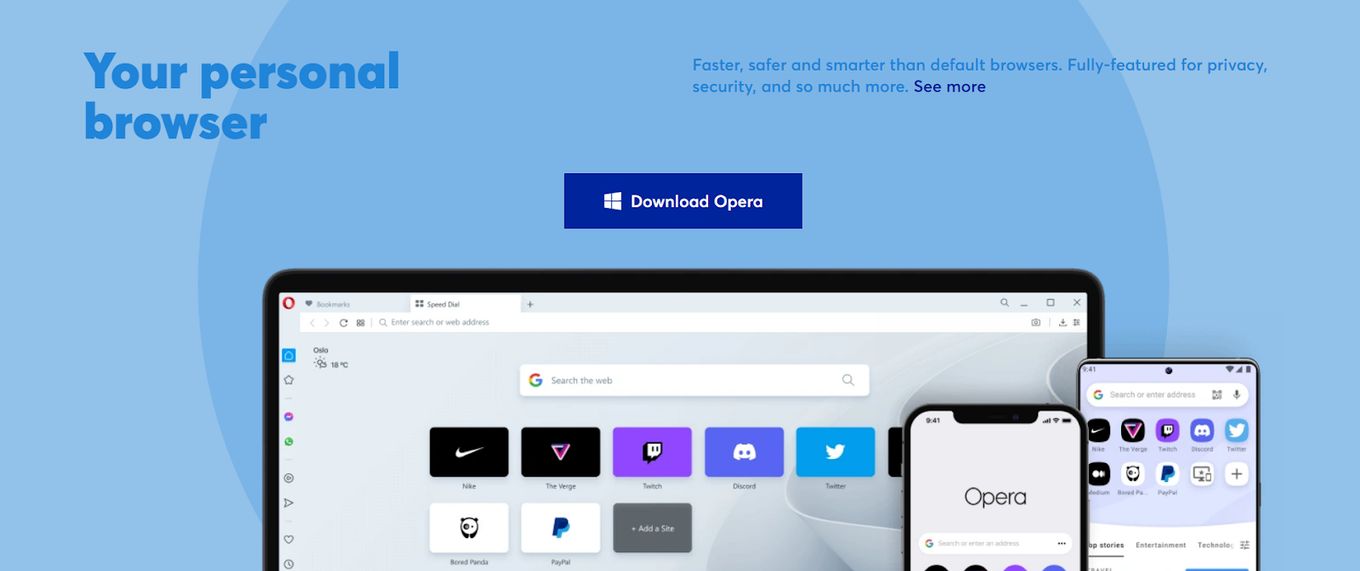 Opera is next on the list of lightweight and fast web browsers. Google's Chrome could have been in this spot, but it's not the most lightweight browser. Opera doesn't take much space on your PC. Its updates over the years have seen it improve its speed and performance.
It now has a built-in ad blocker and a VPN that securely helps you browse the web.
Its advantage over Edge is that it features extensions. It can use Chrome add-ins since it is Chromium-based and offers the option to minimize data usage when users have limited data.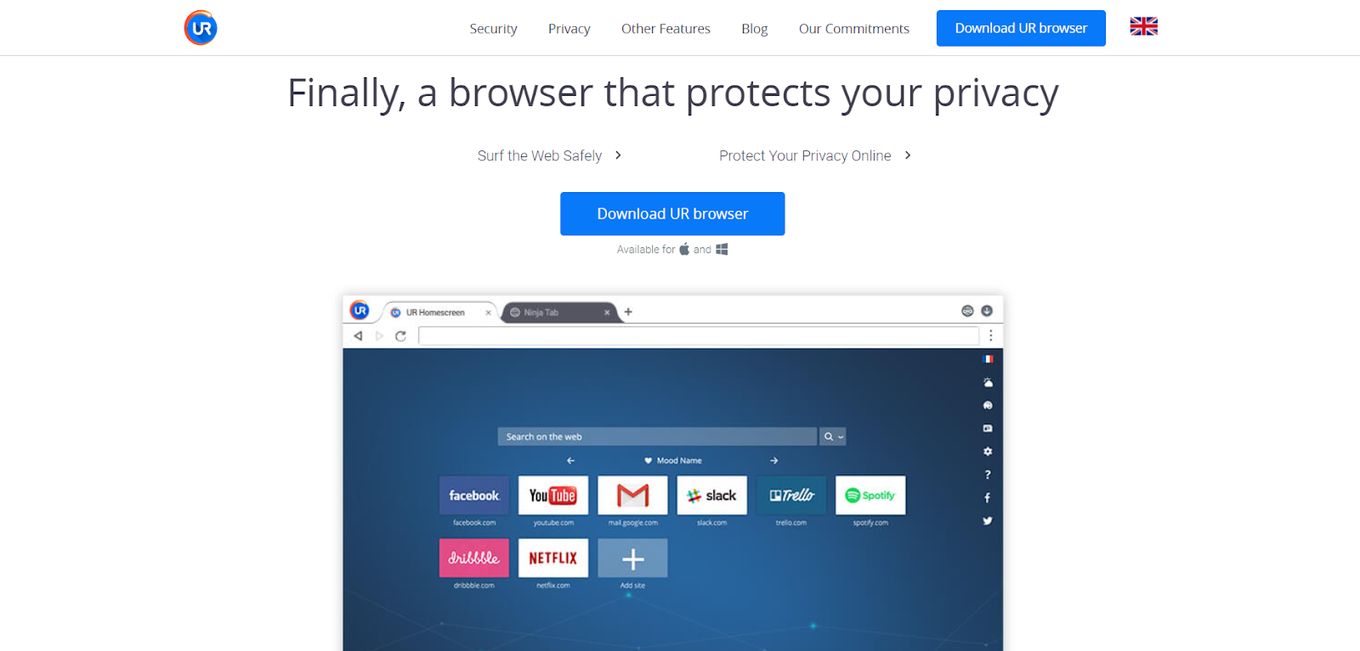 If you're keen on performance and security, then the UR Browser is one of the best options out there. Without neglecting the speed and other performance factors, it provides superb protection for your data and identity.
Whenever you enter a suspicious site that might contain any kind of virus, it redirects you to an encrypted version to protect you from these malicious elements.
What about downloads? Well, it automatically scans every single file you download. And you know what's even better? It automatically stops the download once it detects anything suspicious.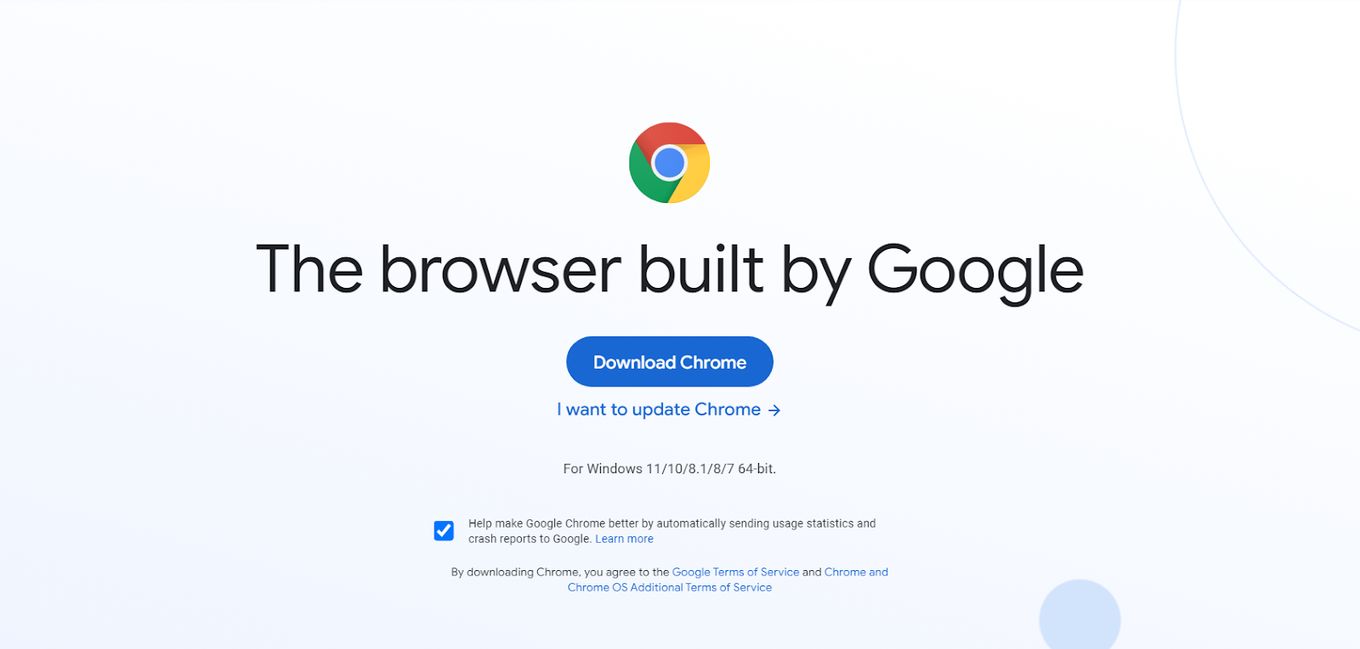 Google's Chrome could have been at the top of the list if only it were a lightweight browser. Unfortunately, Chrome consumes a lot of RAM and may not be suitable for low-end PCs. Looking on the bright side, Chrome has tons of features that make it the most versatile and, arguably, the best web browser.
First off, it leverages a hardware acceleration mechanism to maximize its performance. It is a high-speed web browser that allows the opening of multiple tabs with ease.
Related article: Use Smooth Scrolling in Chrome
Chrome has built-in security controls and features that allow the user to: browse in secure mode while maintaining privacy, save passwords and retrieve them easily during log-ins, browse only the safe websites with (HTTPS), autofill addresses, change themes, customize UI, and sync across all platforms.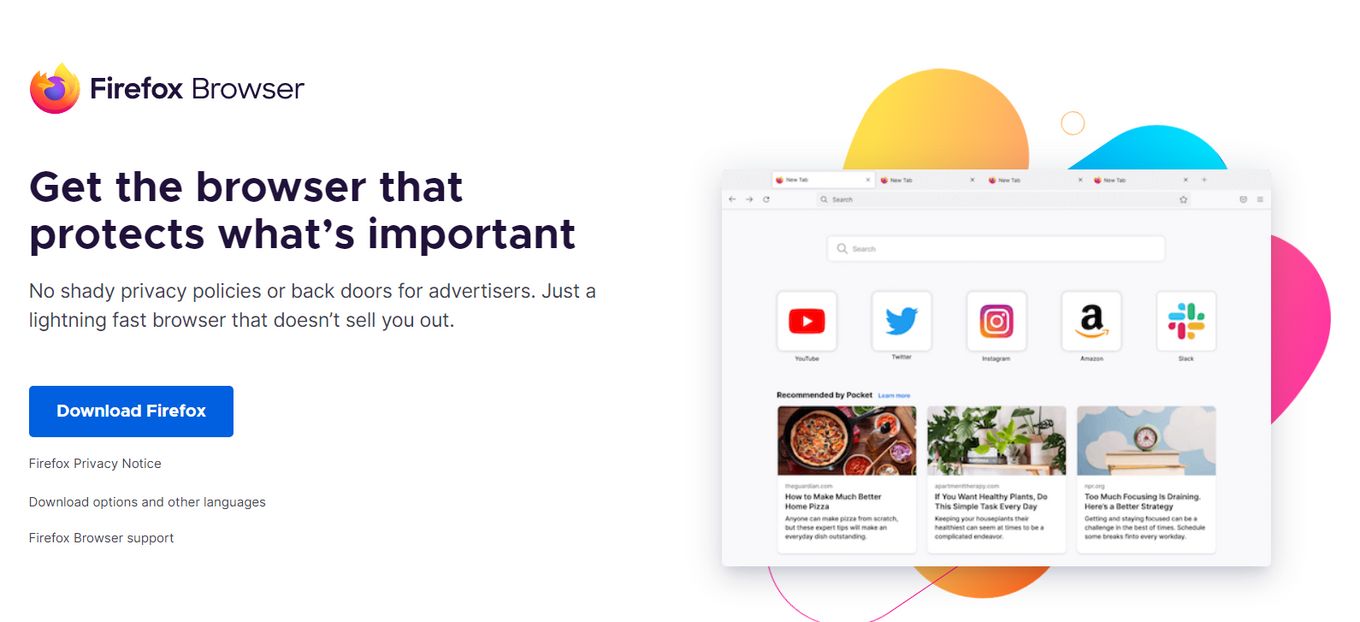 Firefox is considered by many as the perfect alternative to Google Chrome. It offers everything that Chrome has, including:
Privacy
Security
Customization
Bold user interface
Extensions and support.
It is fast and has a high-performance output. Unlike Chrome, it is lightweight and doesn't require many resources to run. It also boasts cross-platform sync and a new task manager for all your browsing needs.
Do you know you can collaborate while browsing the web? Check out all about shared browsing and co-browsing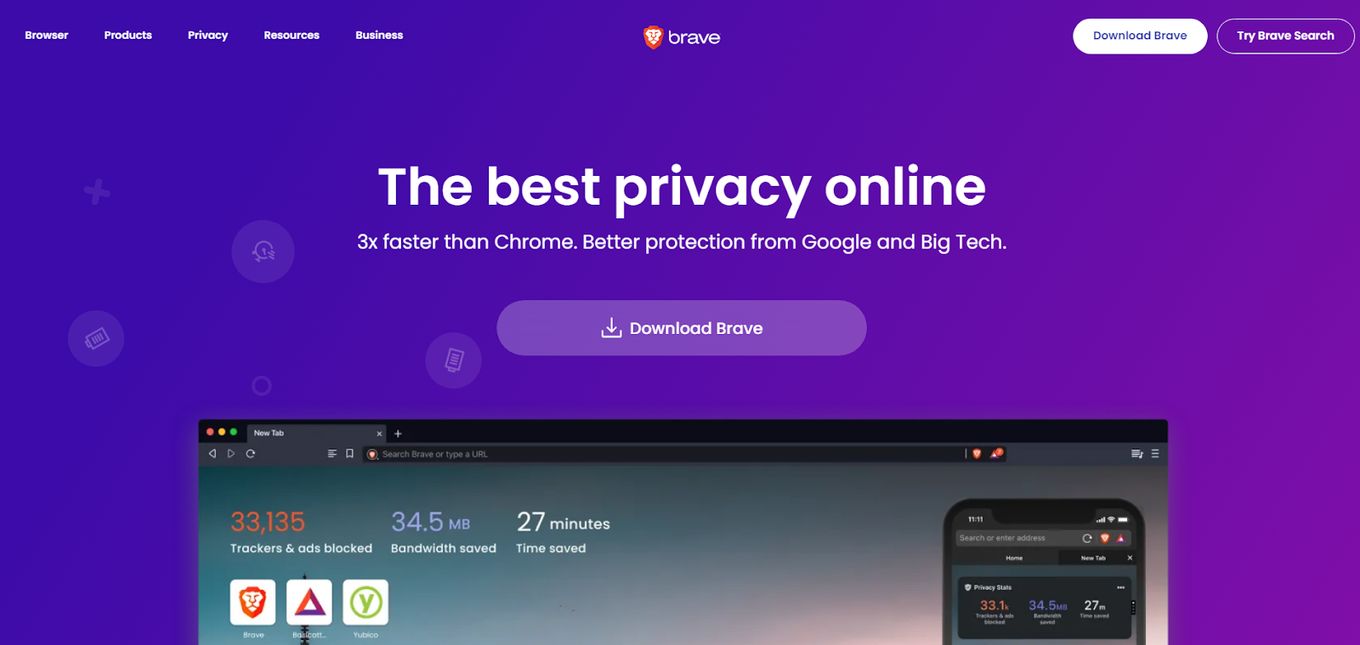 The Brave browser is deemed one of the most lightweight and fastest browsing apps. It is well known for limiting tracking when surfing the internet. Trackers and cookies are properly blocked when using this browser. If you are more concerned with safety and privacy, Brave is the browser to choose. It supports:
Incognito browsing
Built-in ad-tracker and ad-blocker
Multiple-tabs management
In essence, using Brave is like using Chrome (it is even based on Chromium) but with more safety features and a well-controlled browsing experience that puts the user first, instead of advertisers and companies that collect data on you.
Last but not least, especially in terms of performance, is the Vivaldi Browser. It is fast and lightweight. Users who have tried it say good things about it and find it to be a good match for when you want a superior browsing experience. It provides tools for customization and has a bold user interface.
It is also Chromium-based, allowing users to use almost all Chrome's extensions. There are privacy and security settings that can be tweaked to your satisfaction. Custom shortcuts are a plus.
Which Browser is Fastest for Windows 11?
Google Chrome is the best web browser when it comes to speed. It might not be lightweight, but it is the best when it comes to cutting down the response time. It has a V8 JavaScript Engine that leverages the browser's processing power to process requests at incredible speeds. Other browsers with fast speeds include Brave, Edge, and Opera.
What is the Lightest Browser for Windows 11?
The lightest web browser for Windows 11 is Opera. It consumes very little data space as compared to other browsing applications. It uses minimal resources, allowing more of your computer's RAM to be free. Being lightweight is also associated with speed because the browser does not hog your CPU or RAM. Therefore, Opera is a suitable, lightweight, and fast web browser.
Is Chrome or Edge Better for Windows 11?
Microsoft's Edge is the recommended web browser for Windows 11 simply because it's lightweight and speedy. The fact that Microsoft seems intent on pushing everyone on Windows to use it, going so far as to make it the default on Windows, also places it among the most used browsers in Windows 11. As long as your tabs are kept under one hundred, you won't encounter any browsing problems.
Despite this information, statistics show that most Windows 11 users use either Chrome or Edge or both web browsers when surfing the internet.
What is the Best Browser for Windows 11?
Having seen the specifications of each web browser, we can comfortably say that Microsoft Edge is the best browser for Windows 11 if you want a lightweight and fast web browser. We also chose Google's Chrome as one of the best web browsers for Windows 11 as it has tons of extensions that users can utilize for easy navigation.
Depending on what you are looking for, Brave could be your best choice if you don't want trackers to bother you while browsing. Opera and Vivaldi Browser stand out as supreme choices when looking for a fast, lightweight browser with an interactive user interface and a bunch of add-ons.
At the end of it all, it comes down to what you want, because there's something for everyone.
Related Articles