Today, more than ever, people are turning to an open-source web browser that runs on different platforms and is offered by third-party developers. This is the best thing we've seen in recent years as it allows greater flexibility for developers.
Open source web browsers are the result of coders collaborating on the Internet to bring us better products and come with some pretty great features.
In this article, we are going to talk about the Best Open Source Web Browsers, what they are, and why they were created.
What is an Open-source Web Browser?
An open-source web browser (often abbreviated as O.S.W.) is released under an open source license, in contrast to proprietary browsers, which are closed source and hence not available for use outside the company that owns them.
These browsers can be modified by anyone with the technical skill to do so or simply installed on a computer without needing any special software or license.
The 10 Best Open Source Web Browsers for You
Here's a list of 10 of the best open source web browsers: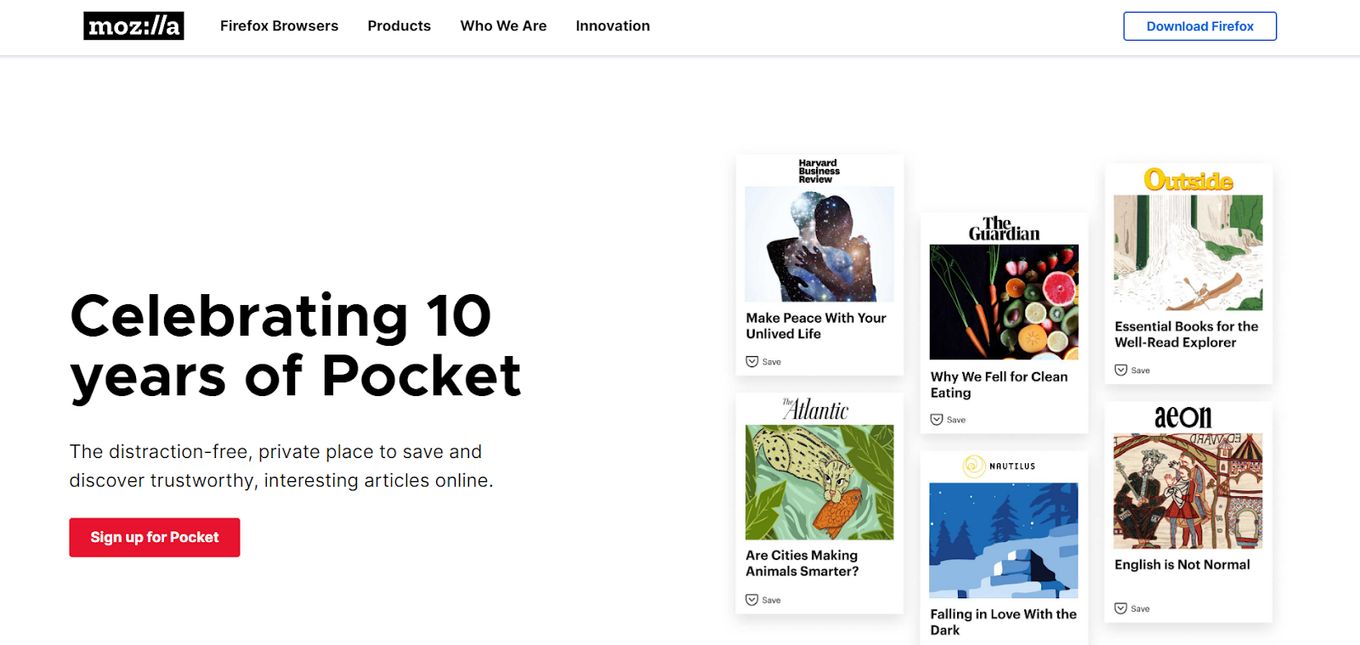 Firefox is one of the best open-source web browsers. It is available for Windows, Mac OS X, Linux, and other operating systems. It comes in two versions: Firefox for Windows and Firefox for Mac.
This powerful browser comes with built-in add-ons that let you customize how it looks and behaves. You can also download add-ons from third-party websites to improve your browsing experience.
Firefox offers many options for customizing your web browser, including everything from themes to tab styles and more.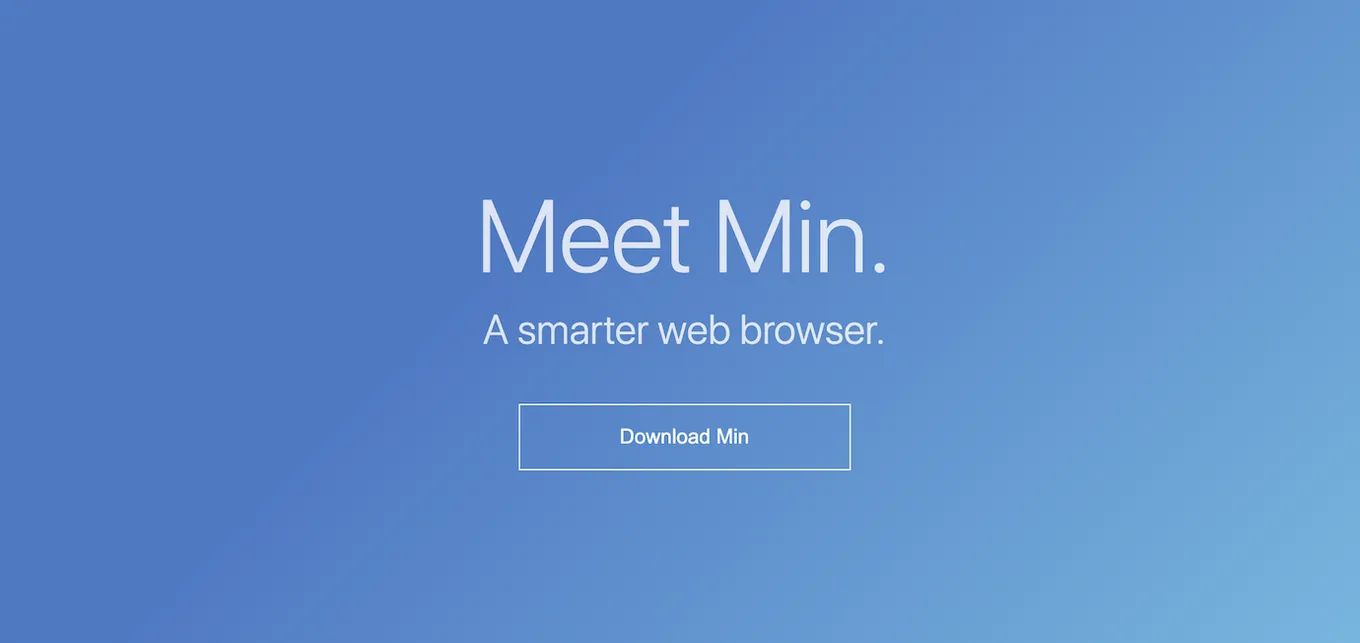 Min, as its name indicates, is a minimalist open-sourced web browser.
It's a relatively recent web browser that was released in 2016.
It uses Electron and its whole interface is written in CSS and JavaScript. And it's not only using a light interface but it's also light on resources. It doesn't consume much RAM and it feels pretty smooth.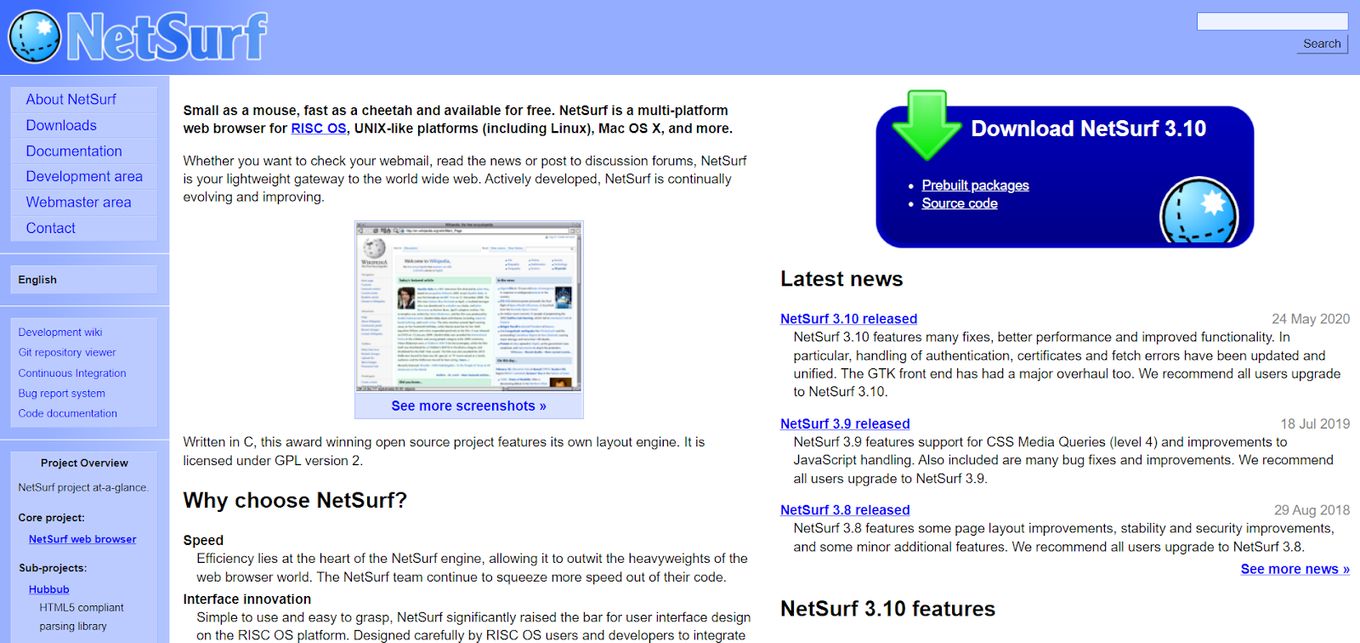 Netsurf is a web browser developed by the University of Geneva to provide an open-source web browser with a similar interface to the popular Mozilla Firefox browser. It was initially released in November 2003 and has been maintained since then.
It is equipped with a multi-tabbed interface and supports plug-ins and themes. In addition, the browser supports most of the features of Firefox, including tabbed browsing, side-by-side text, drag and drop, and plugin support.
Netsurf has a high-speed rendering engine that is optimized for low power consumption. As a result, it uses a lot less memory to run compared to browsers like Chrome or Firefox.
The Netsurf browser can be used on Windows, Linux, Mac OS X, and Android devices.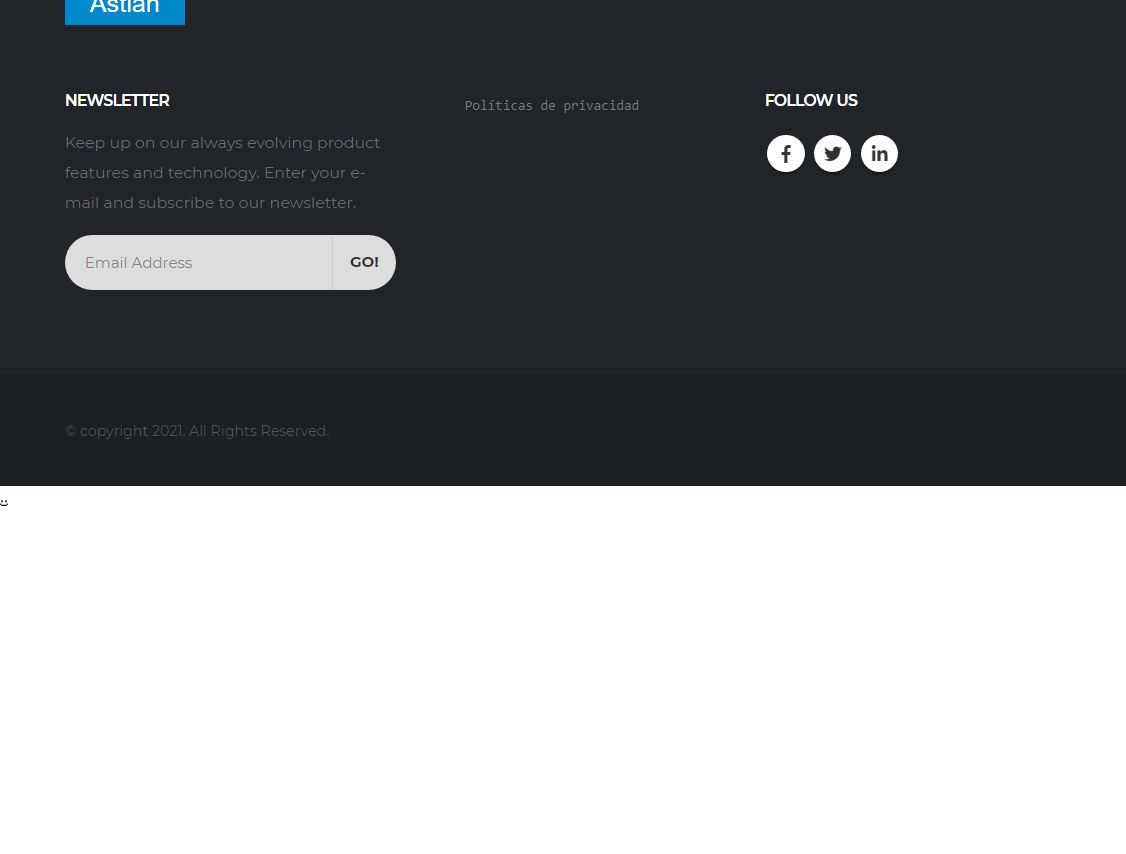 Midori is among the best open-source browsers for Linux, OS X, and Windows. In addition, it's one of the few browsers that support the XUL user interface language used by Firefox.
Midori has excellent text and image editing support, including a built-in spell checker — something that's not always available in other browsers.
Midori boasts a speedy and responsive user experience, making it ideal for testing websites during development.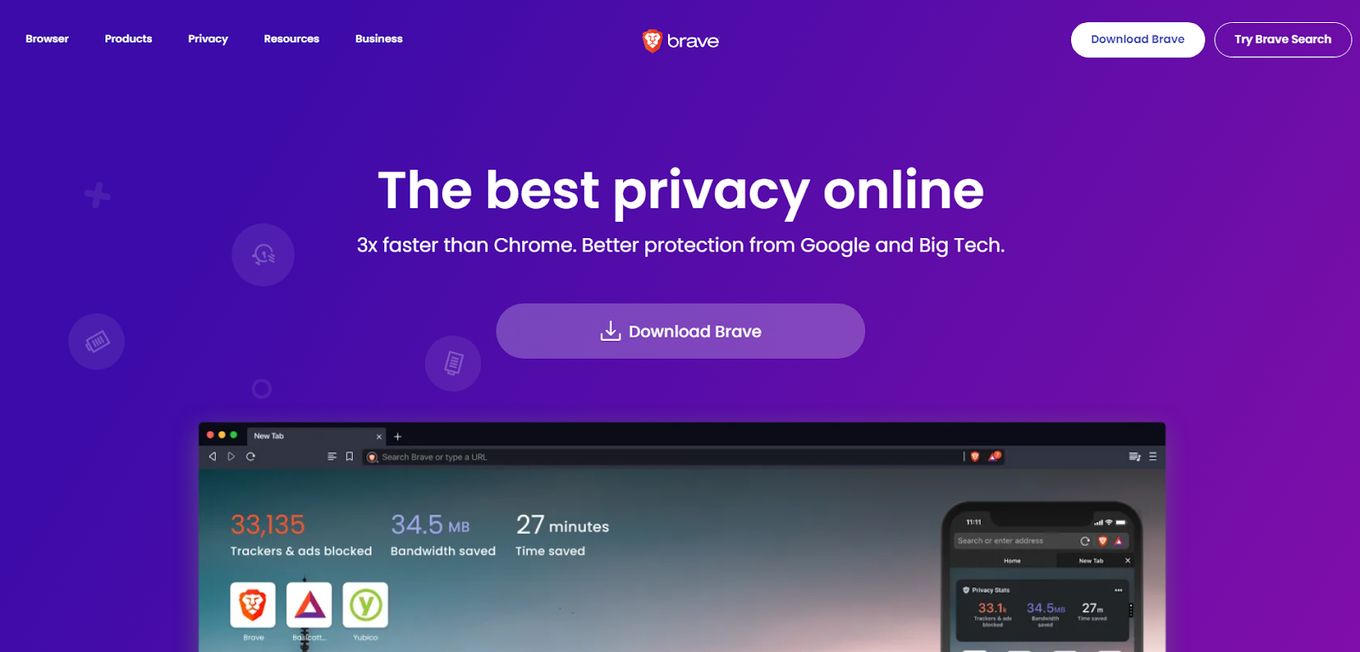 Brave has been around since 2016 but only recently gained traction with the public after Google removed its ad blocker from Chrome in November 2017.
Since then, the Brave browser has been downloaded over 2 million times from the Google Play Store.
It is a browser built with privacy and speed in mind. In addition to all that, it is also ad-free and has an open-source code base that makes it easier to customize than most other browsers.
You can download Brave for free or use it in tandem with Firefox. The company also offers a donation-based Pro version that includes many of the same features.
Are you using Ubuntu? Then you should be reading about the best web browsers for Ubuntu.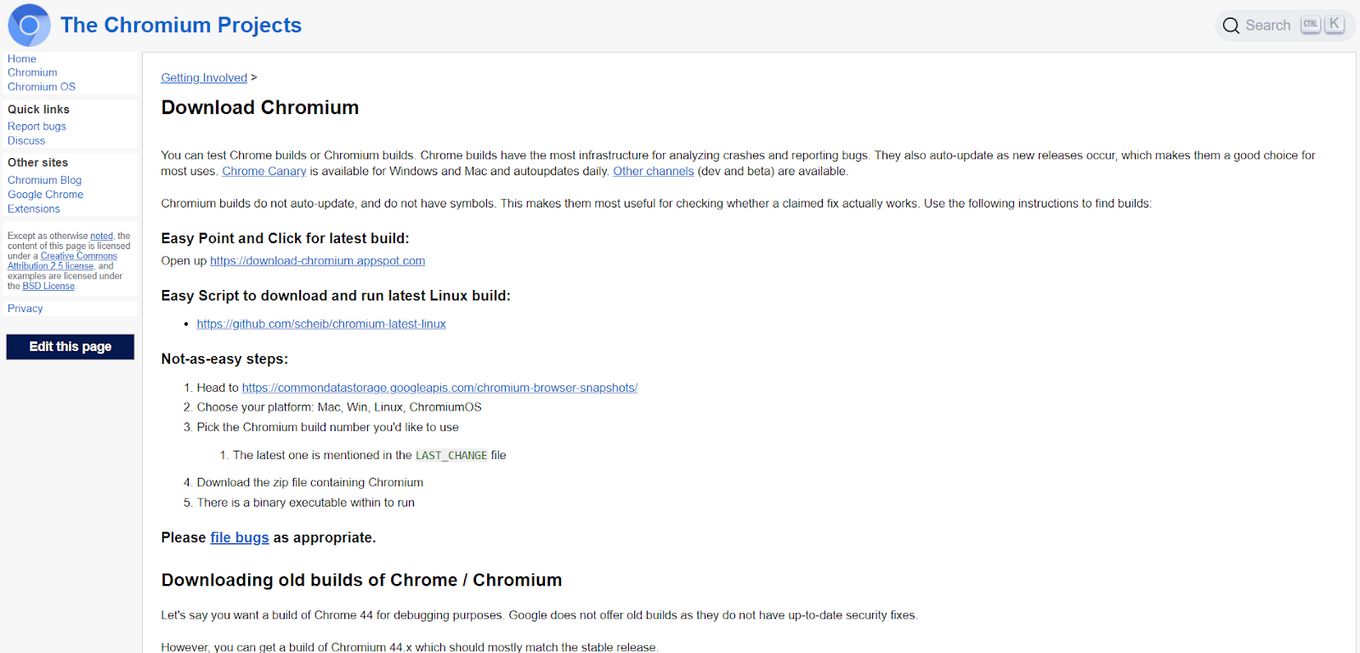 Chromium is an open-source web browser developed by the same people who make Google Chrome. Chromium is based on WebKit, which means it has all the same features and capabilities as Chrome.
Discover what are the best Chromium-based web browsers.
Chromium is available for Linux, Mac OS X, and Windows computers. However, it does not support the Internet Explorer (IE) web browser or other proprietary browser plugins such as Adobe Flash Player or Java.
Chromium's user interface is built around tabs, which can be opened by clicking on them in the address bar at the top of the browser window.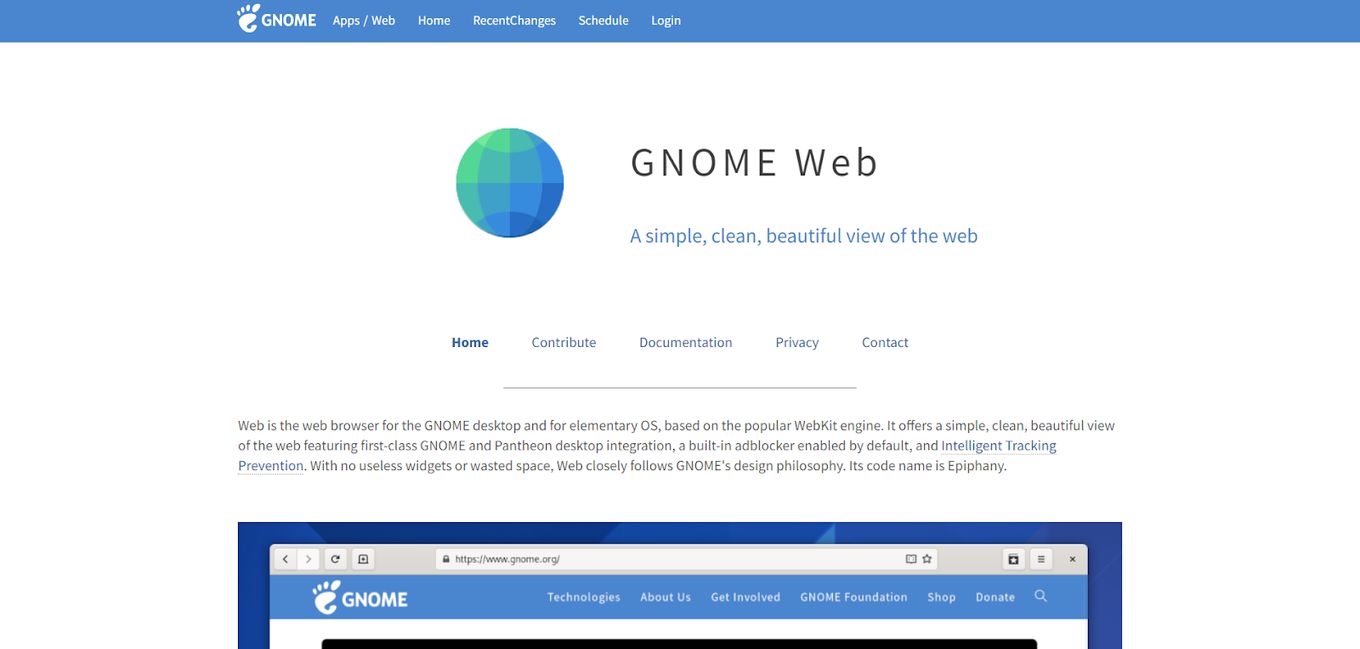 Gnome Web is a free, open-source web browser that runs on Linux and is a fork of the discontinued Epiphany browser.
Gnome Web comes with many features and modern design, which makes it a good choice for beginner users who want to try out the latest technologies in web browsers.
If you happen to have a Raspberry PI then you should check out the best Raspberry PI web browsers.
Gnome Web supports extensions and themes, so you can customize its look and feel. You can also create your themes and extensions to use. The main advantage of Gnome Web over other browsers is that it integrates well with other software on your systems, such as GIMP or Dropbox.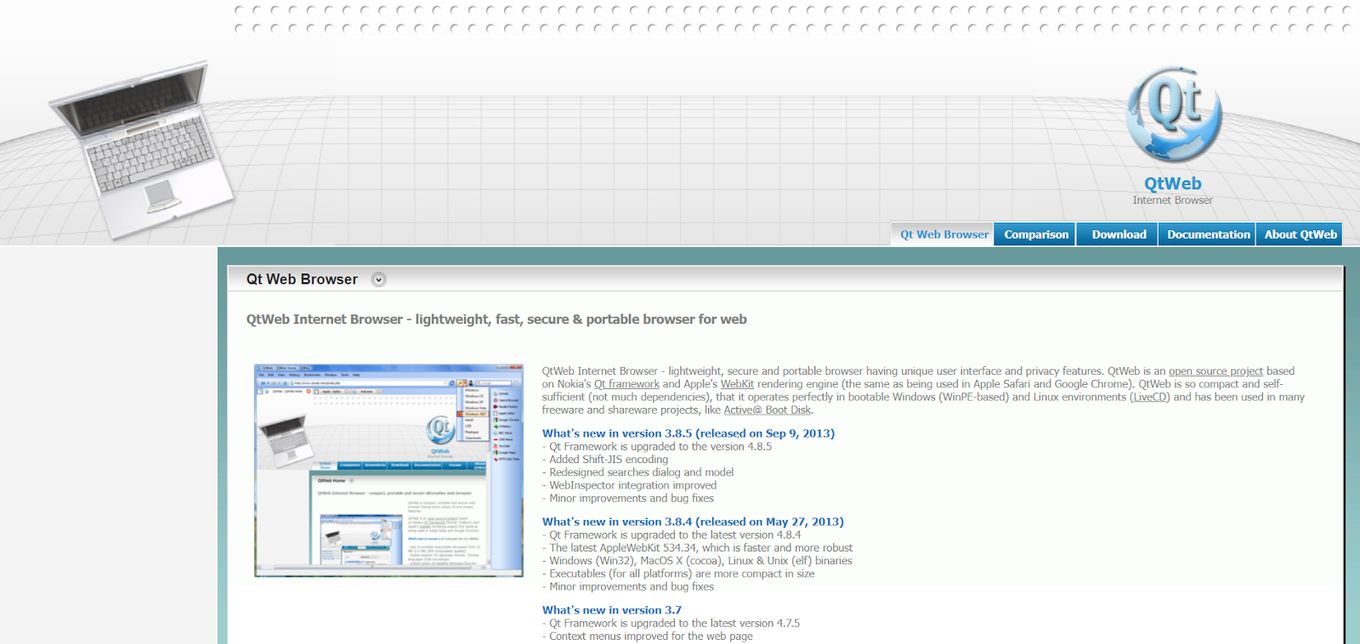 Qt Web is a new web browser that uses Qt's technology to provide an easy-to-use and fast web browsing experience. Qt Web offers the familiar look and feel of your operating system's default browser, with support for multiple tabs and add-ons.
The browser is based on the open-source Chromium project and has the same features as other Chromium-based browsers but also comes with additional features such as tabbed browsing, search engine support, integrated Google Now assistant, and more.
One of the unique features it has is the ability to open multiple instances of Qt Web on your computer at once for faster browsing. In addition, you can customize the look and feel by using online themes or make your themes from scratch.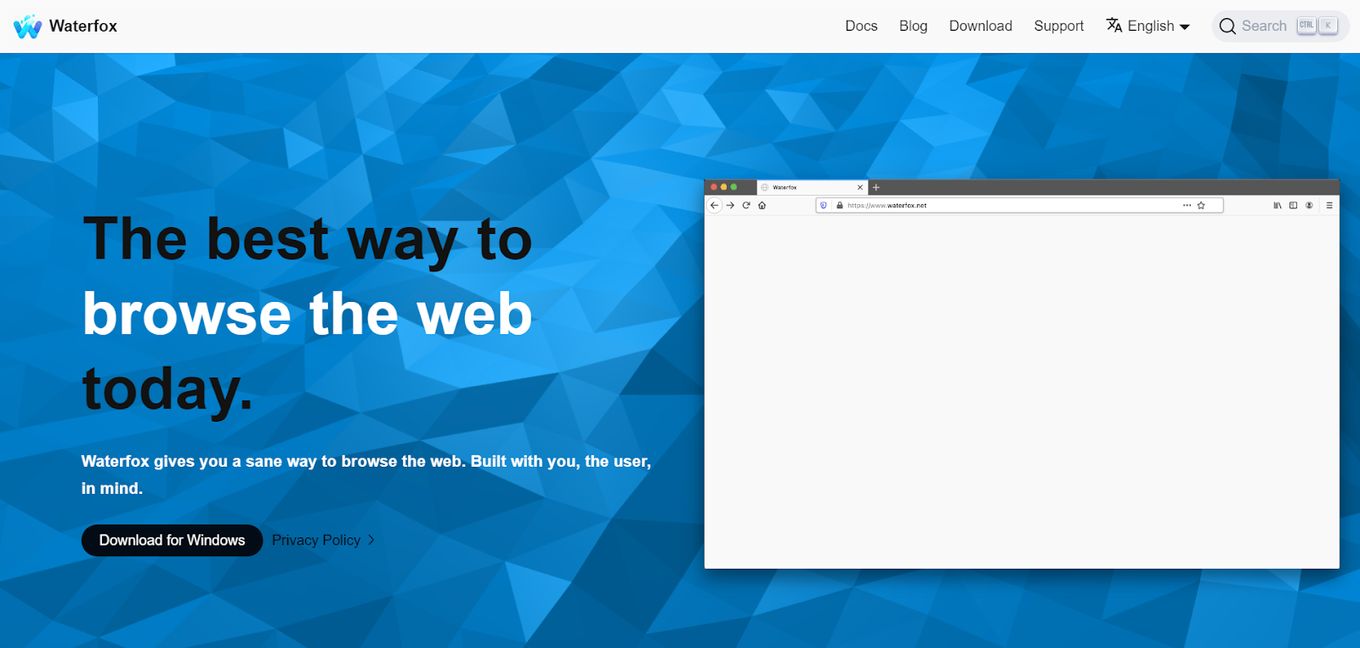 Waterfox is a fast and lightweight open-source web browser based on the Firefox ESR branch. It has many extra features, such as support for add-ons, which you will also find in other Firefox browsers.
Waterfox has a built-in ad blocker, while also offering an add-on called Ad-blocker List, which contains a list of websites you can allow or block to stop seeing those annoying ads while surfing the internet.
Do you know you can also search the web in text-only mode by using what's known as text browsing?
Waterfox is one of the few browsers that support the new Web extensions API, allowing websites to use it instead of the traditional XUL/XPCOM interfaces used by other browsers.
This means you can use all kinds of extensions with Waterfox without worrying about compatibility issues since it will work with any extension developed for Firefox itself or Chrome and Opera.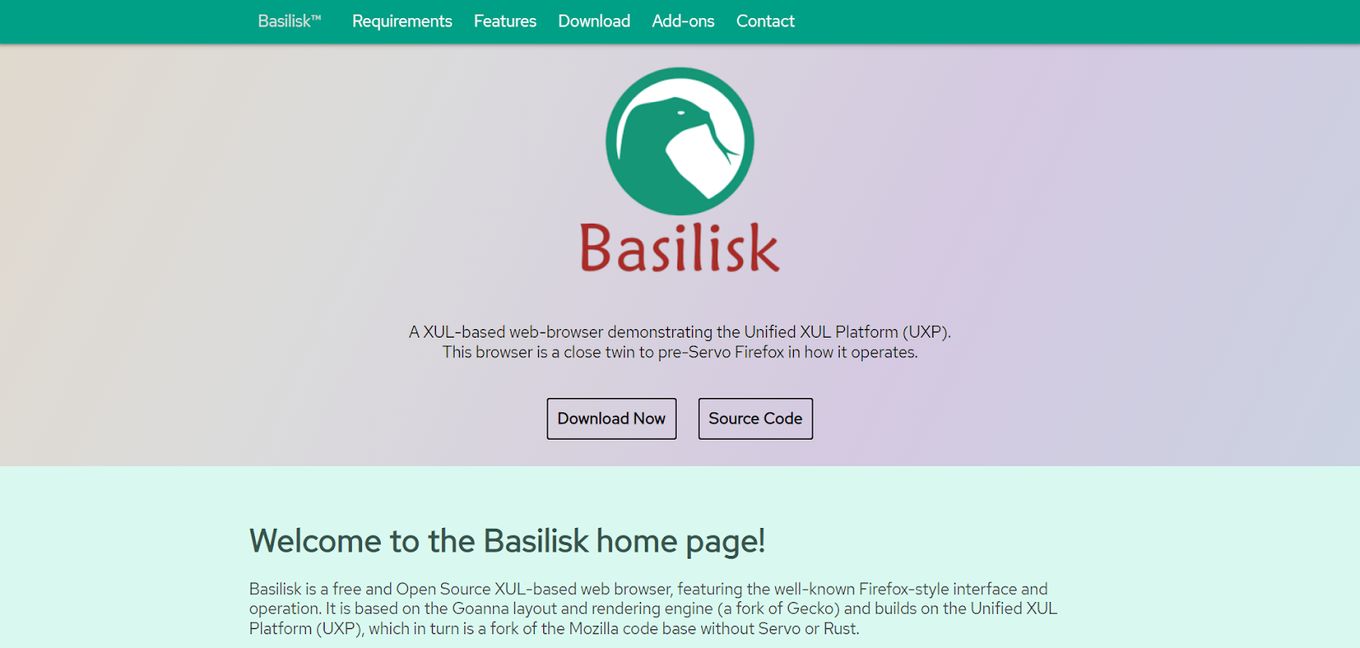 Basilisk is a Linux-based operating system that offers web browsing, email, and instant messaging. It is based on the KDE 4 desktop environment and has a user-friendly interface.
The Basilisk project was created to provide an alternative to Firefox, owned by Mozilla. The project was started in 2003 by Andrew F. Ewing, who wanted to create a version of Firefox without Mozilla's limitations, such as the lack of tabs or integration with other applications.
Basilisk has been downloaded over 1 million times since its release in 2003, making it one of the most popular open-source web browsers available today.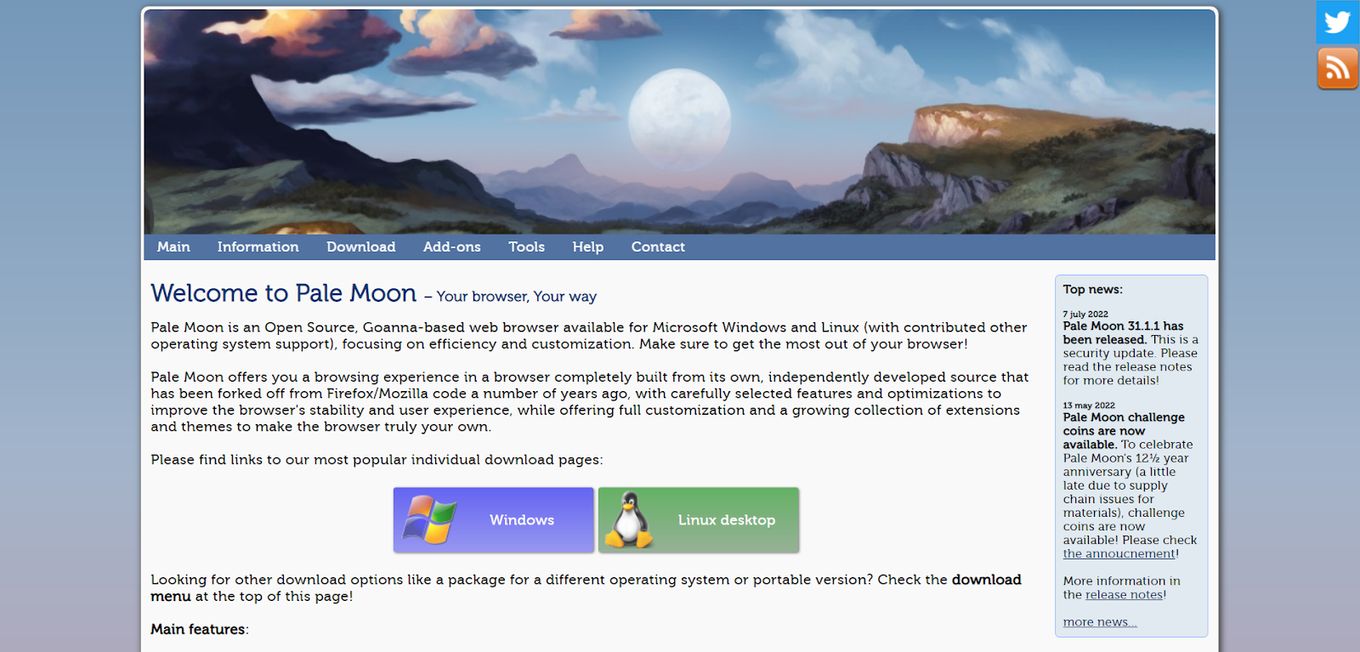 Pale Moon is a Goanna-based web browser available for both Linux and Windows users, with contributed support for other operating systems. Its focus is on being efficient and customizable to give users the best experience.
Palemoon is built from an independently developed source that was forked off from the Firefox Mozilla code a few years ago. The features are carefully selected and optimized to offer full customization, aided by a growing collection of themes and extensions.
Why Should You Use an Open-source Web Browser?
Wondering why you should care about switching to an open-source browser? There are many reasons to consider open source software. Let's talk about some of them.
Cost Savings. Open source systems are less expensive than paid models. Even the so-called free browsers are not usually free, unless they are open source, and derive revenue from selling your data. However, open source systems offer the same or even better experiences at no cost.
Safety. Open source systems are usually well-maintained and not closed off to public scrutiny. It is this practice of having many eyes on the code that enables users to spot potentially harmful weaknesses and plug them before they are damaging.
Performance testing. Open source code is better tested than closed-off proprietary code, which is often full of mistakes and inherent flaws. Peer review and collaboration enable open source web browsers to stay incident-free for long periods.
Zero-trust. When using proprietary software, you are trusting that under the hood, everything works. However, that is usually not the case with open source, where trust is not needed. You can just look for yourself.
Maintenance. Given the high bar set by open source security and coding practices, your updates for security and performance arrive quickly and are not determined by the whims of a corporation.
Why You Shouldn't Use Google Chrome
Here are some reasons why you should think twice before using Google Chrome:
Chrome includes some bloatware.
It's not a part of the open-source software movement.
Google is keeping tabs on your search history.
Your data is being stored and sold.
It can expose you to dangerous sites.
Conclusion: Mozilla is Winning The Open-Source Race
Mozilla has set itself apart from its competition, most notably Google Chrome, which has seen a sharp decline in market share since 2012.
In addition, Mozilla's software's free and open nature means that users have control over their browsing experience, which isn't the case with closed-source competitors.
With Firefox recently announcing its intent to break away from Google in search, it will be interesting to see if Mozilla can maintain its current profitability or if users may already be set to move on in favor of alternate options like Safari, Netsurf, Midori, Brave, Chromium, Gnome Web, Qt Web, Waterfox, or Basilisk.
Related Articles