Top 5 Chromebook Web Browsers 2022 [Ranked & Reviewed]
Chromebooks have been on the rise since the beginning of the pandemic when people needed to work from home. They have proven to be reliable and more economical compared to standard laptops.
While they look similar to regular laptops, Chromebooks function using a different operating system. Laptops can either be iOS or Microsoft Windows. On the other hand, Chromebooks only operate using Chrome OS. This difference in operating systems is notable in different ways.
Although they use Chrome as their default browser, you can use other browsers for Chromebook. In this article, we will show you the best web browsers for Chromebook.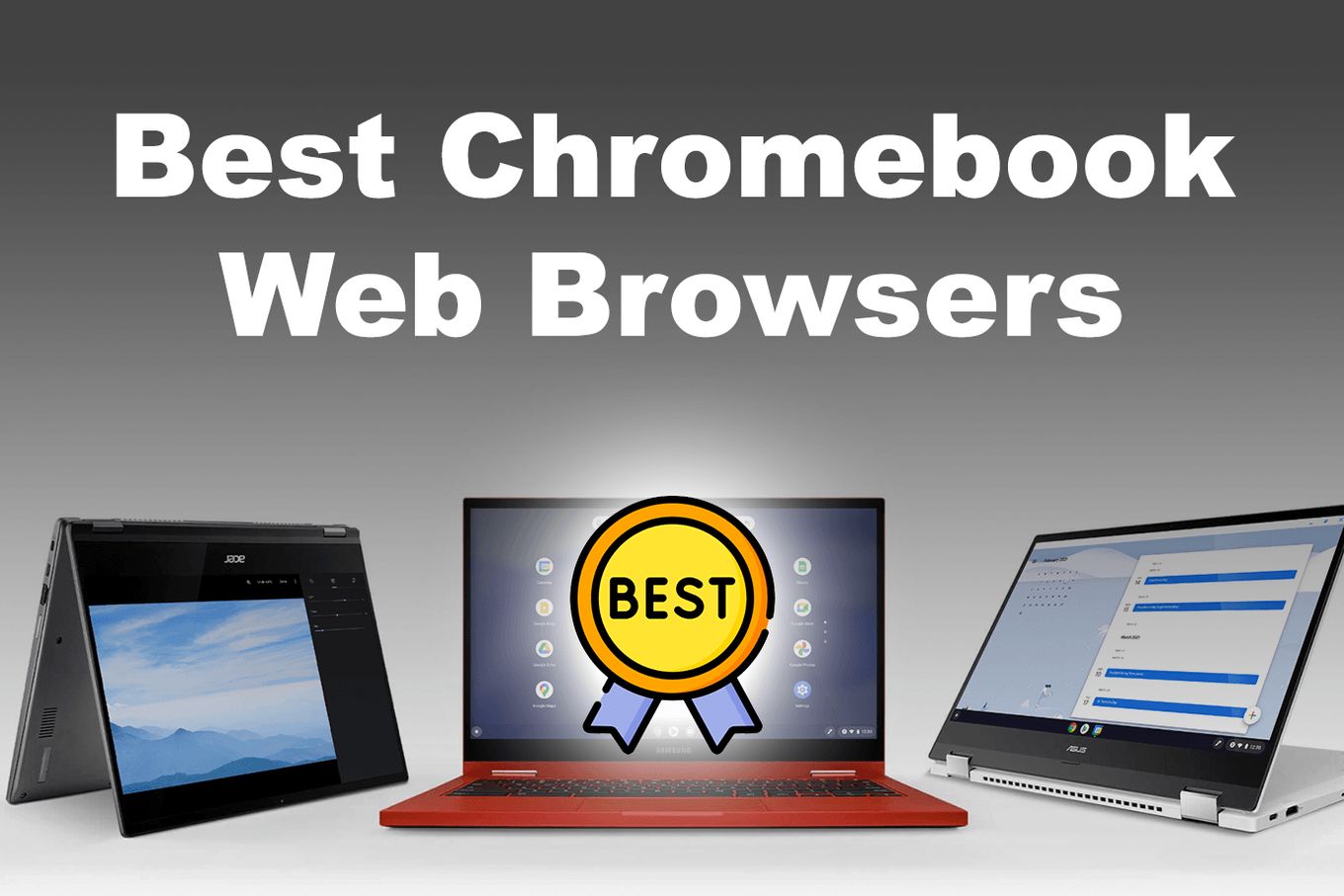 Can I Install a Different Browser on Chromebook?
Yes. While Chrome is the default browser on each Chromebook, you can install other web browsers to either boost performance or add a personal touch. However, to use some of them (Vivaldi, Brave, etc.) you would have to enable Linux on your Chromebook.
Check here how to enable and setup Linux in your Chromebook.
Therefore, the installation process of these browsers could be less user-friendly as it might require using line commands.
# Example of a package installation through the command line




sudo

 

apt

 

install

 package_name
You could choose to install another Chromium-based browser if you are interested in maintaining the performance, simplicity, and ease of customization.
Examples of these web browsers include Microsoft Edge and Opera. Brave and Vivaldi are also chromium-based web browsers that may be worth your time.
Mozilla Firefox will be the only browser on this list that is not chromium-based. Instead, the web browser is based on Firefox's quantum browser engine to ensure that data is secure and private.
This article discusses these five web browsers, their features, pros, and cons, to help you make the right choice as you choose your next Chromebook browser.
There are plenty of web browsers for Linux, so if you want to scan all your options, check out the best web browsers for Linux or the top Chromium-based web browsers.
Best Browser to Use on a Chromebook (Chrome Alternatives)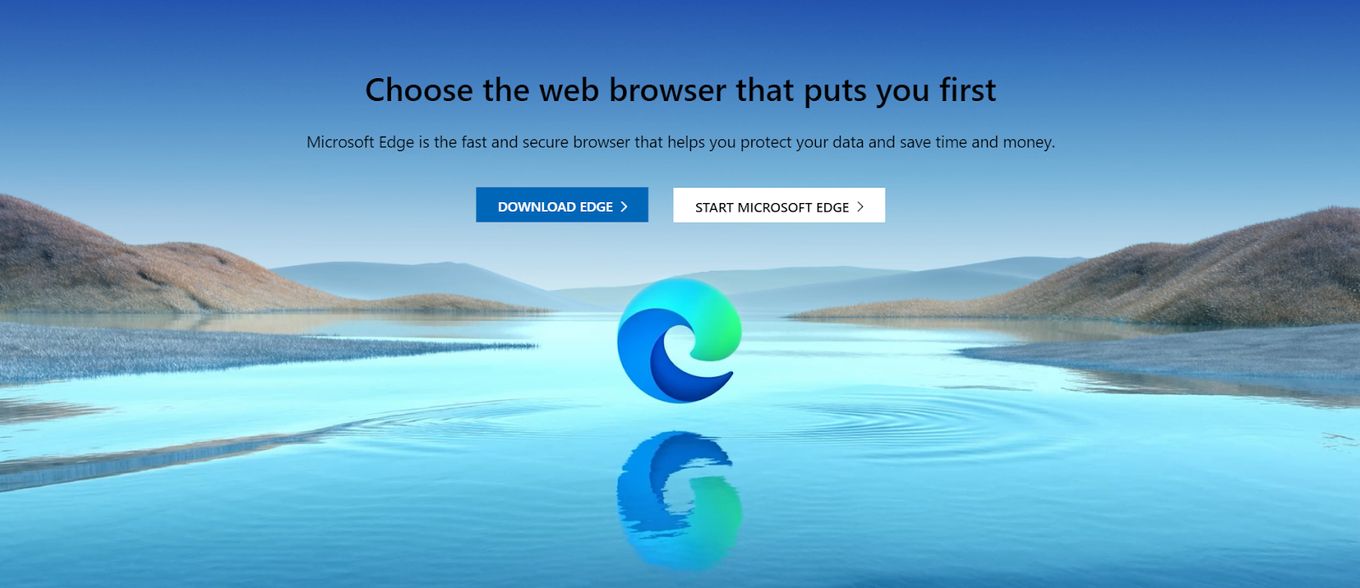 sudo

 

apt

 

install

 microsoft-edge-stable
Edge is a good web browser for Chromebook that offers users adequate privacy and security. It uses the Microsoft Defender Smartscreen to protect the user from phishing and malware attacks.
While many people are still reluctant to install this browser because of its predecessor, the slow Internet Explorer (IE), Edge is much faster and more efficient. These fears are understandably based on the first version launched in 2015.
It was a major failure because of its slow load speeds and had to be relaunched in 2020, powered by a chromium web engine. The current version is smooth and has remained toe-to-toe with the top web browsers worldwide.
This browser is compatible with the Chrome OS used on Chromebooks by installing the Linux version, making it an ideal alternative to your default Chrome browser.
Key Features
Edge has a child browsing mode. This mode has added protection and a more straightforward user interface (UI).
A built-in coupon finder. This makes Microsoft Edge especially good for people that buy things online. This feature allows you to find coupons you can use to make your order easily. It also lets you make price comparisons between different websites.
The web browser comes with a reader mode.
It is fitted with anti-tracking software and allows users to remain private online.
Pros
It is based on the Chromium code.
Customizable user profiles. Different users can entirely separate these profiles down to individual preferences, settings, and private details.
It allows a great deal of privacy.
Cons
Some competitors, such as Mozilla and Chrome, have better performance.
Basic user interface. Since Chrome and Edge have almost identical web design and UI, users might feel better just using Chrome because of its better performance.
It is harder to use on older spec hardware.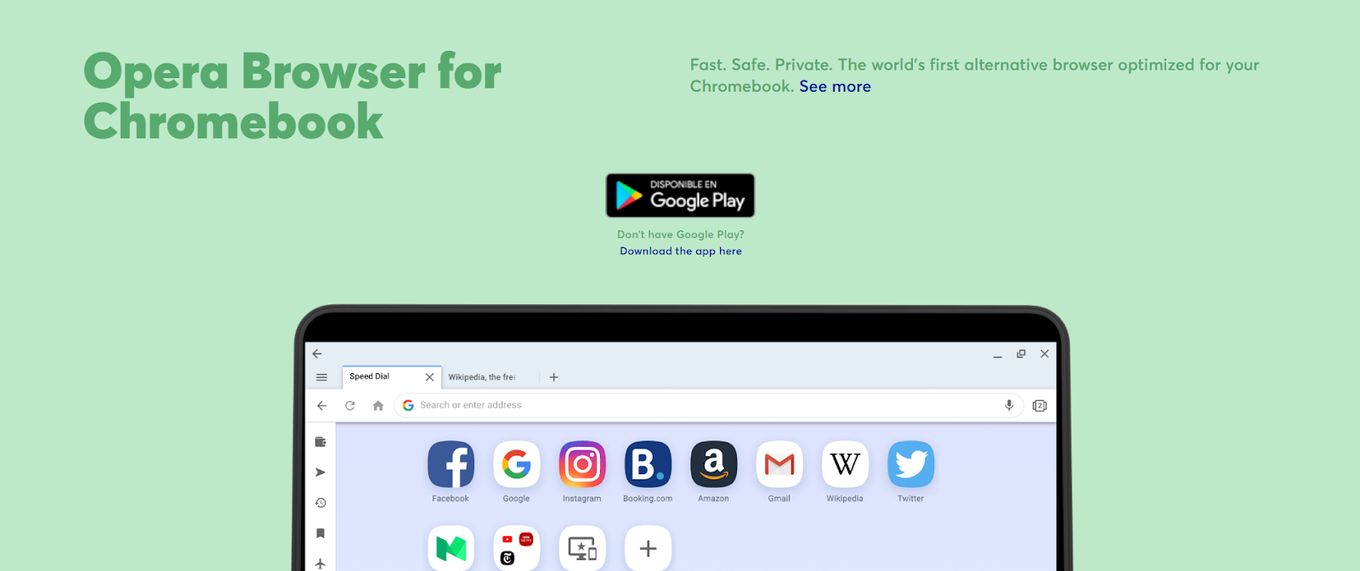 sudo

 

apt

 

install

 opera-stable
If you're looking for compatibility and speed, Opera is a good Chromebook browser. This browser provides some best-in-class features you cannot access on other browsers. For instance, Opera Turbo has a unique tool that allows the browser to load pages quickly through data compression.
While the browser is considered old, Opera is still in high demand because of its functionality. Opera might seem challenging to use because of its unique design, but you should enjoy using the browser once you get used to it.
Key Features
It comes with an in-built ad blocker known as AdBlock Plus (ABP) to help you focus on your task.
It has built-in messengers such as Telegram and WhatsApp that allow you to chat as you work.
Free VPN. This feature allows you to browse the internet more privately and safely.
Pros
The web browser is highly customizable. This option makes the browser fun and super fun to use.
It has a turbo mode that helps save time for the user.
Opera has built-in access to social media messaging applications like WhatsApp, Telegram, Twitter, and Facebook Messenger.
Cons
Chrome is still the fastest web browser on the market.
It- Not as customizable as a web browser in comparison to Firefox.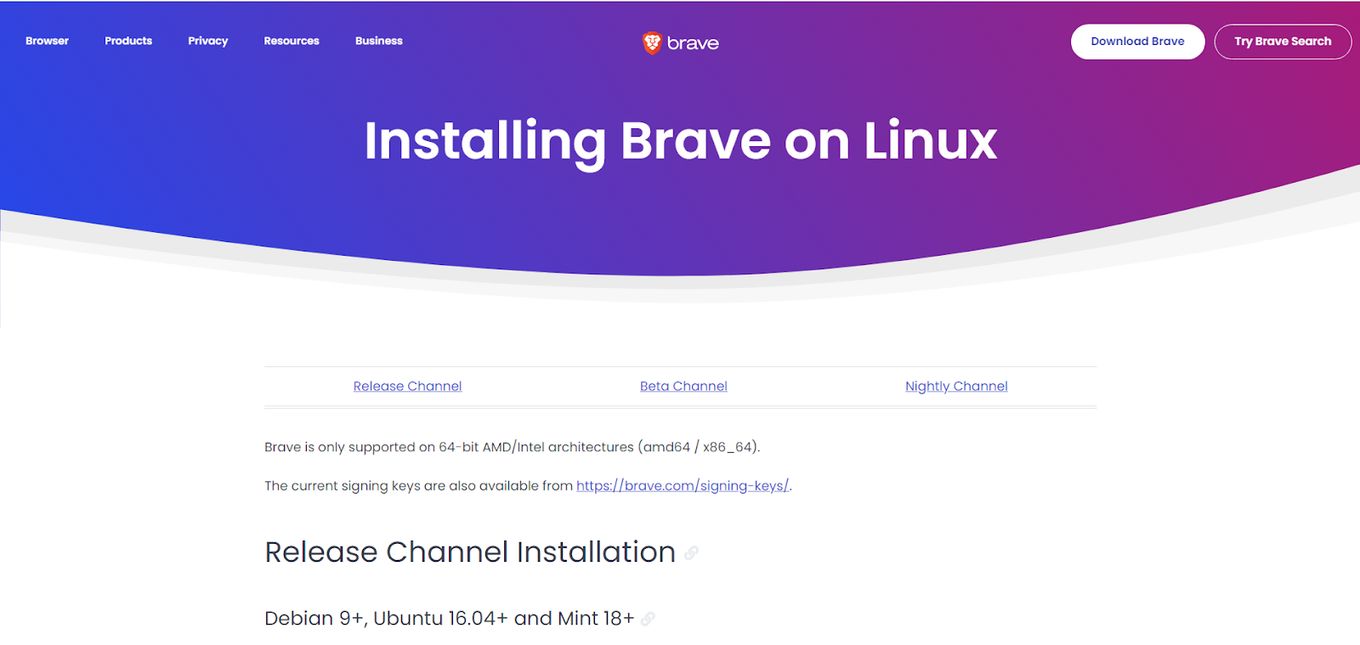 sudo

 

apt

 

install

 brave-browser
Brave goes above and beyond to ensure its clients have a tracker and ad-free browsing experience. It has established a model that allows them to generate funds to pay content creators and websites.
The model requires you to tip publishers who signed up for Brave anonymously.
These contributions act as a substitute for the ad revenue generated. By tipping, users are protected from ads and trackers, ensuring an uninterrupted experience.
Do you know how to use Hotspot for Chromebook? Check it out!
You also earn each time you access specific websites through Brave. You earn Blockchain tokens, which pay for your ad-free experience.
Key Features
In-built adblocker.
It has brave sync, allowing users to synchronize their browsing data. With this feature, you can access bookmarks, browsing history, and other data from different devices.
A private mode secures all your browsing by deleting your location status and history. If discretion is your main objective in a web browser, Brave might be the right choice for your Chromebook.
Pros
It upholds the privacy of the user.
It has a good web design compared to some other Chromebook browsers.
Brave also has fast loading speeds. This is partly because the browser is based on the chromium code.
Cons
Payment to experience an uninterrupted browsing time.
The browser runs its ad-revenue generating model. The web browser blocks all outside ads and only promotes ads revolving around its network.
Do you know how to eject a USB from your Chromebook?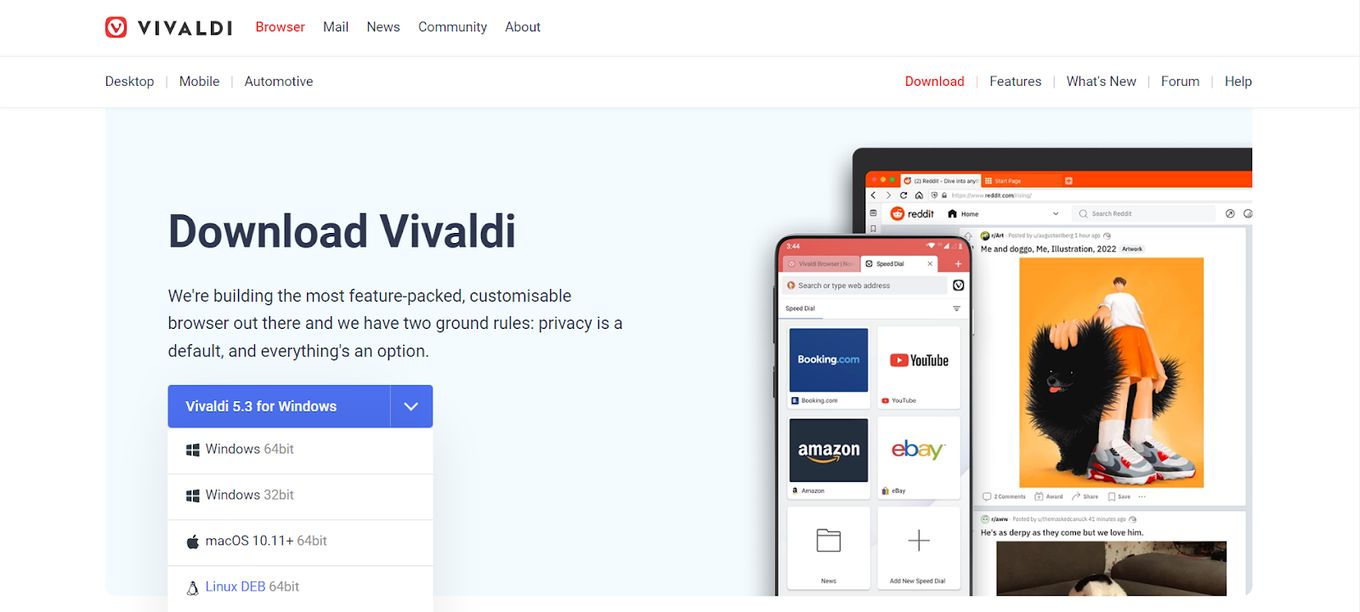 sudo

 

apt

 

install

 vivaldi-stable
Vivaldi is an attractive option for all users that want full-on customized browsers for Chromebook. You have thousands of themes to choose from to fit your preferences, profile, and job.
The browser's dark theme is among the most popular since it is easy on the eyes even after prolonged device use. The browser's server also does not store any user's personal information, such as passwords and locations.
Related article: What is an evergreen browser?
Key Features
Vivaldi has an in-built translator to allow different language-speaking people to understand the content.
It also offers beta versions of Vivaldi email and calendar.
It has an in-built ad-blocker.
Allows for easy tab grouping (you can out tile your tabs to view them all at once). You can choose either the grid or side-by-side format. Tab grouping is especially important for people who need to open several tabs simultaneously, either for work or other tasks.
Pros
Vivaldi is based on the Chromium code. Therefore, it has reliability and performance.
It has a ready-to-use and customizable user interface (UI).
The web browser has an in-built ad blocker and personalized tracker. You can set the ad blocker in three modes: no blocking, web tracker blocking, and blocking both trackers and ads.
Cons
It is not the fastest chromium-based web browser.
Customization, running multiple tabs, privacy, security, and productivity features all consume memory and processor resources.
It is too customizable to the point where it might overwhelm some users.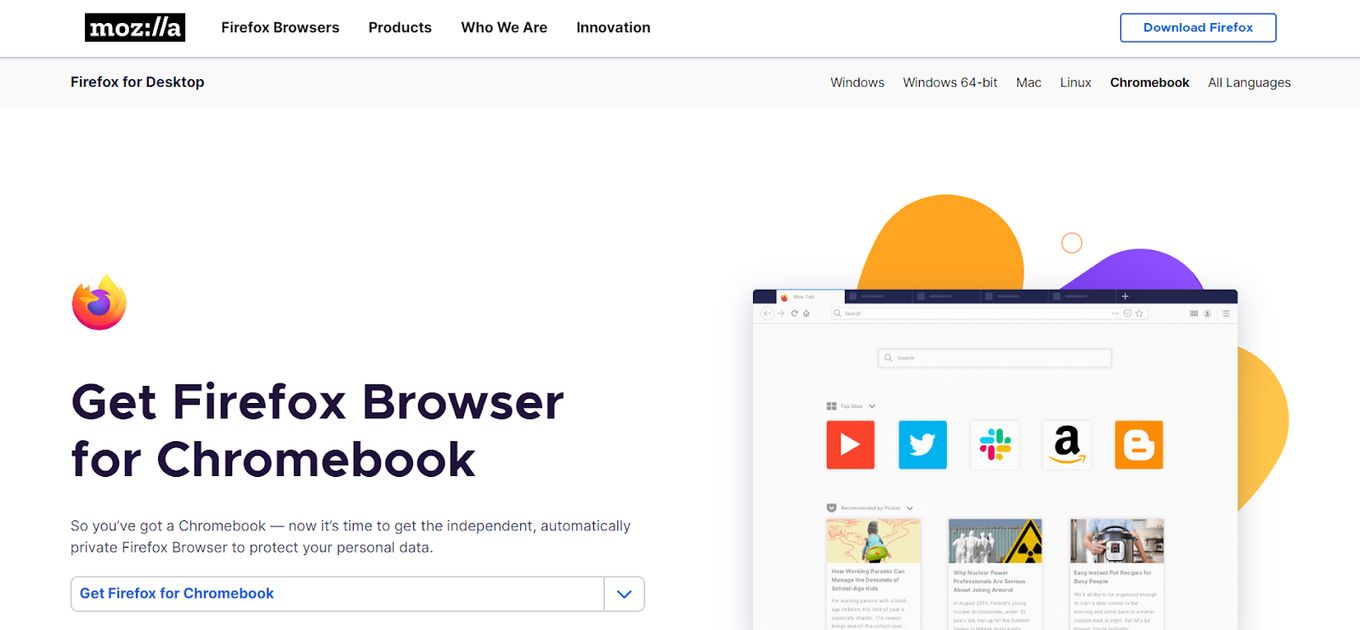 sudo

 

apt

 

install

 firefox-esr
Mozilla Firefox browser for Chromebook is another suitable alternative for Chrome. While it is similar to Google Chrome in many ways, Firefox is considerably distinct because it runs on a quantum browser engine instead of a chromium codebase.
This Chromebook browser allows users to install different extensions based on preferences. You can also customize the web browser to begin at the page you left off once you open it.
Firefox provides users with next-level security whereby the browser alerts you if someone tries to access your account.
Related article: How to download a Youtube video on Chromebook
You might be wondering why you need to choose Mozilla. There are a few reasons, including its user-friendliness and flexibility.
It is flexible because this browser allows you to change so many things.
Mozilla is also a safe option if you plan to stay anonymous on the internet. Its top-level data protection is another thing you have to consider.
Key Features
It has an expanded dark mode to protect users from eye damage caused by gadget screens.
Firefox uses next-level user data protection.
Customizable toolbar and menu.
Allows many browser extensions to improve user comfort. You can tweak numerous things, including the user interface, toolbar, and styling.
Pros
The web browser is actively improving security.
It is among the fastest browsers on the market.
It has a genuine ad blocker that allows the user to stay focused on the task.
Firefox's multi-tab feature enables users to multitask.
It has private browsing capabilities, allowing users to browse without saving any history.
Cons
Users face compatibility issues. Not all websites will open using this web browser. It is always recommended to have more than one web browser when one browser might not be compatible with the website.
A file will stop downloading instead of pausing like in other web browsers. This means that sometimes you will have to start over.
What web browser should you use for a Chromebook?
No one browser will be the ultimate leader. Where one excels, another falls short, making the comparison somewhat difficult. Get to try out different Chromebook browsers before deciding what is good for you.
Remember that functionality and your comfort will be the most important things while making the decision. You might be surprised by how good some of these choices are.
After considering everything in this article, we are sure you will be able to choose the best Chromebook browser for your particular situation.
References
Related Articles
Join 2,000+ readers and learn something new every month!
Get notified about new blog posts, tips, tricks, fullPage.js news etc.
RSS feed