9 Absolute Best Restaurant Website Builders [2022]
In the hospitality world, it is extremely important to get yourself online. People will usually want to explore your online presence first before visiting. They may want to check out your menu, see if they like the aesthetics of the restaurant, find your address or contact details, etc.
Not having a website is a massive loss in this industry. And even if you already have a website, maybe you are looking to rebuild it or redesign your existing restaurant website.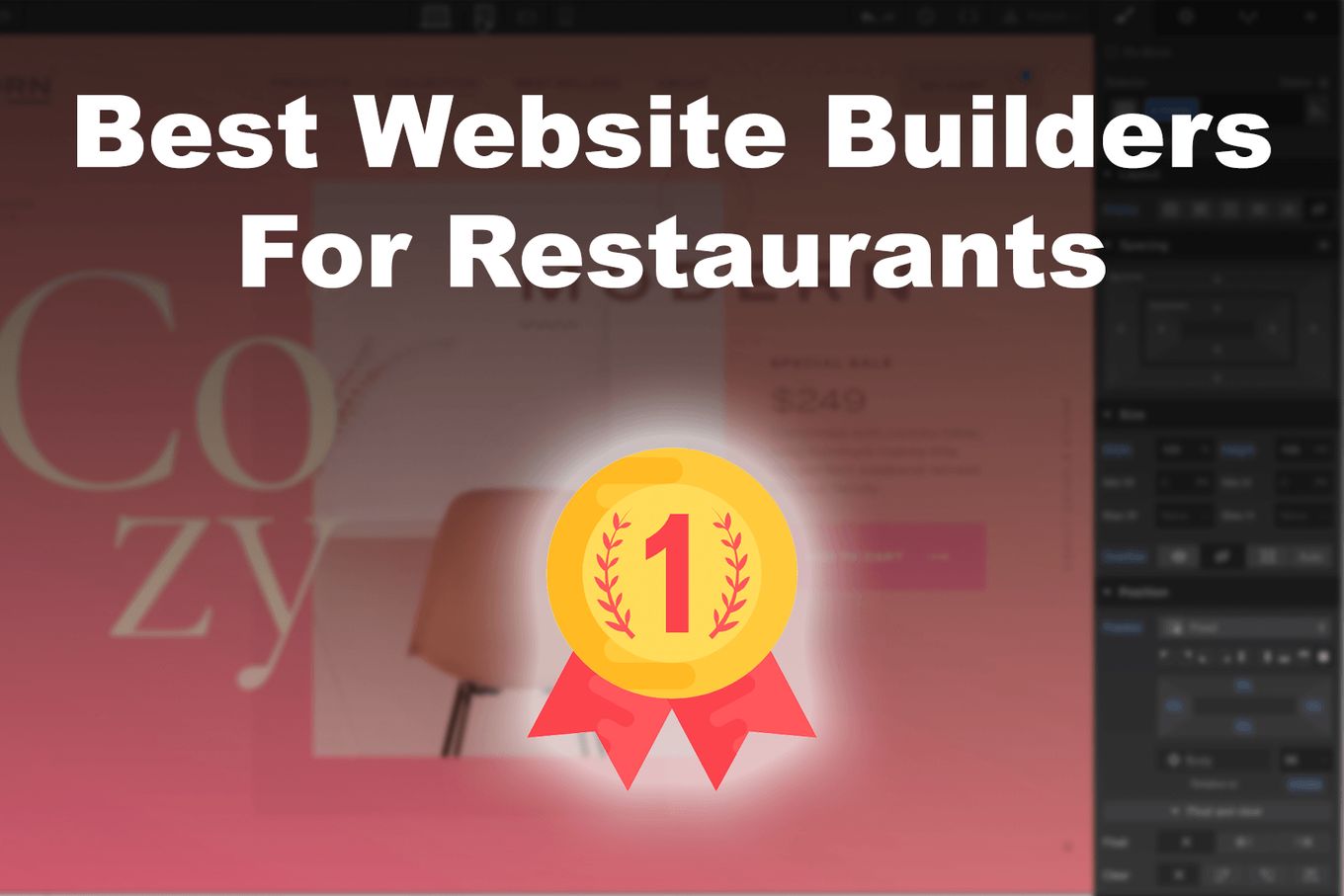 In this article, we will be looking at some amazing restaurant website builders (free & premium) that you can use. They have specific tools and features for this industry, so that is why they are the best restaurant website builders.
And if you are considering using more generic builders for your site, check out the best website builders for portfolios.
9 Amazing Restaurant Website Builders
All the website builders we have chosen for you have a specific restaurant builder section within them, they are not just generic website builders, so you will be able to create a stunning design for your restaurant.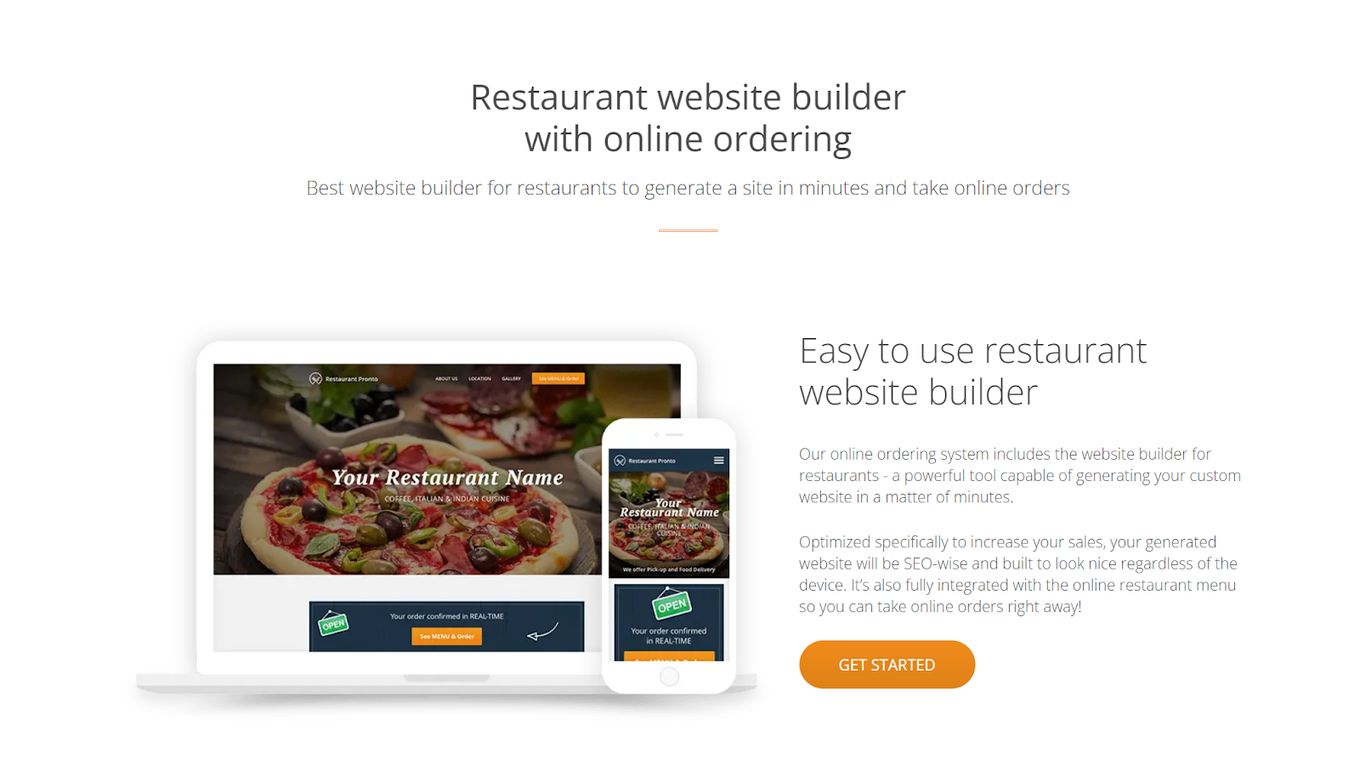 Price: Starting at Free or $9
Best For: If you want to focus on an online ordering system
A free restaurant website builder with an online ordering system built-in.
You can generate your website in minutes, the builder is optimized for SEO performance and scales to any device or screen.
You can easily set up your menu and online ordering system in minutes, and it has full integration with payment platforms.
Support for chain restaurants, unlimited orders, and a custom checkout page are included.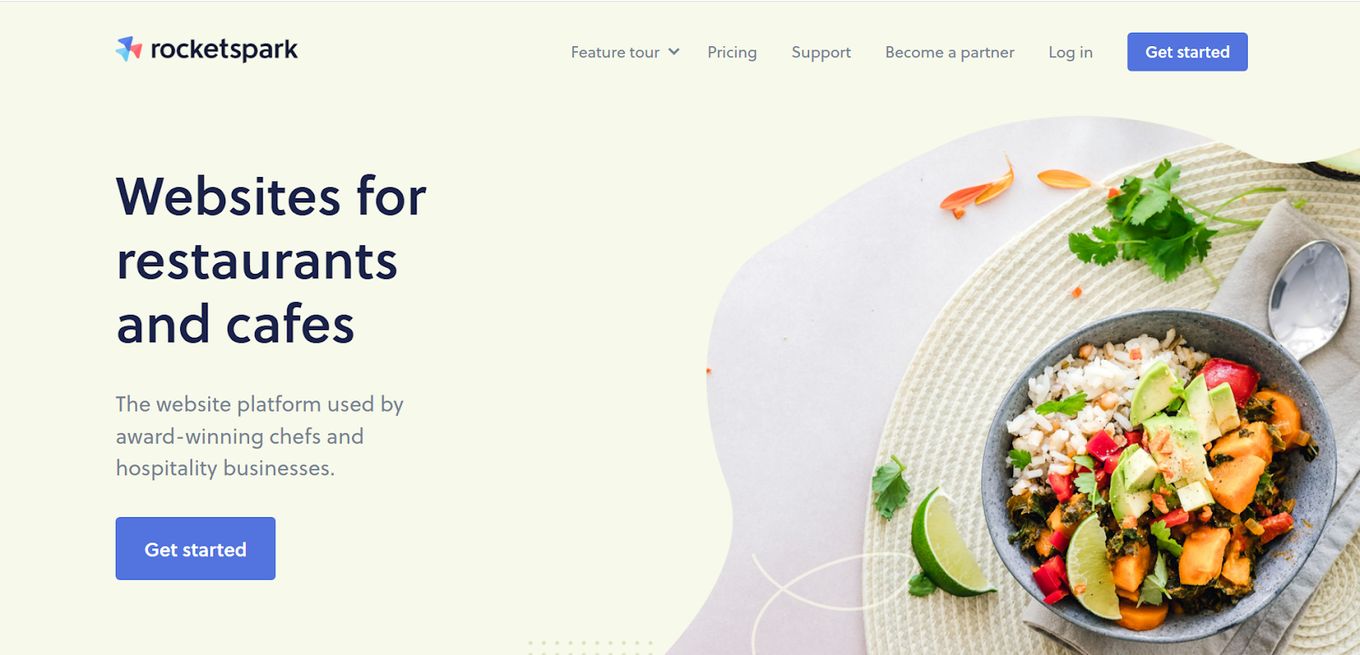 Price: Starting at $16
Best For: If you want a website built for you but easy to edit
Build a beautiful restaurant website with this easy builder. You can either do it yourself or get one done for you, but you can easily use the editor afterward to make changes and updates.
This restaurant website builder is tailored to many sectors, so it is very flexible and versatile.
It has an online ordering system, you can sell online, and it can integrate with many other services, social media sites, booking systems, and payment platforms.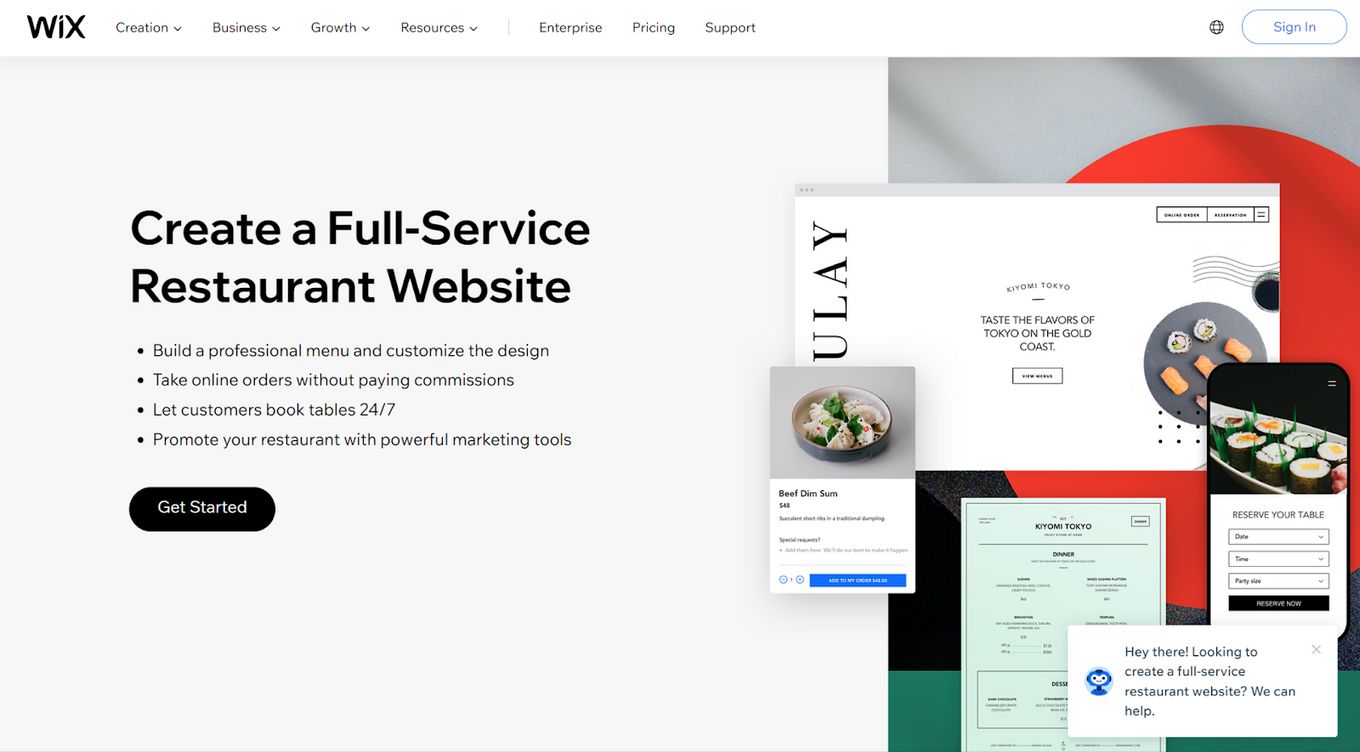 Price: Starting at $3.50
Best For: General solution with multiple features
Another great restaurant website builder that has everything in one place. For me, it is the best restaurant website builder with professional-looking menus that you can customize.
No need to pay commissions, just use the built-in Wix ordering system.
A fully-featured platform that has many tools like a menu builder, booking system, marketing tools, multiple templates, and even phone orders.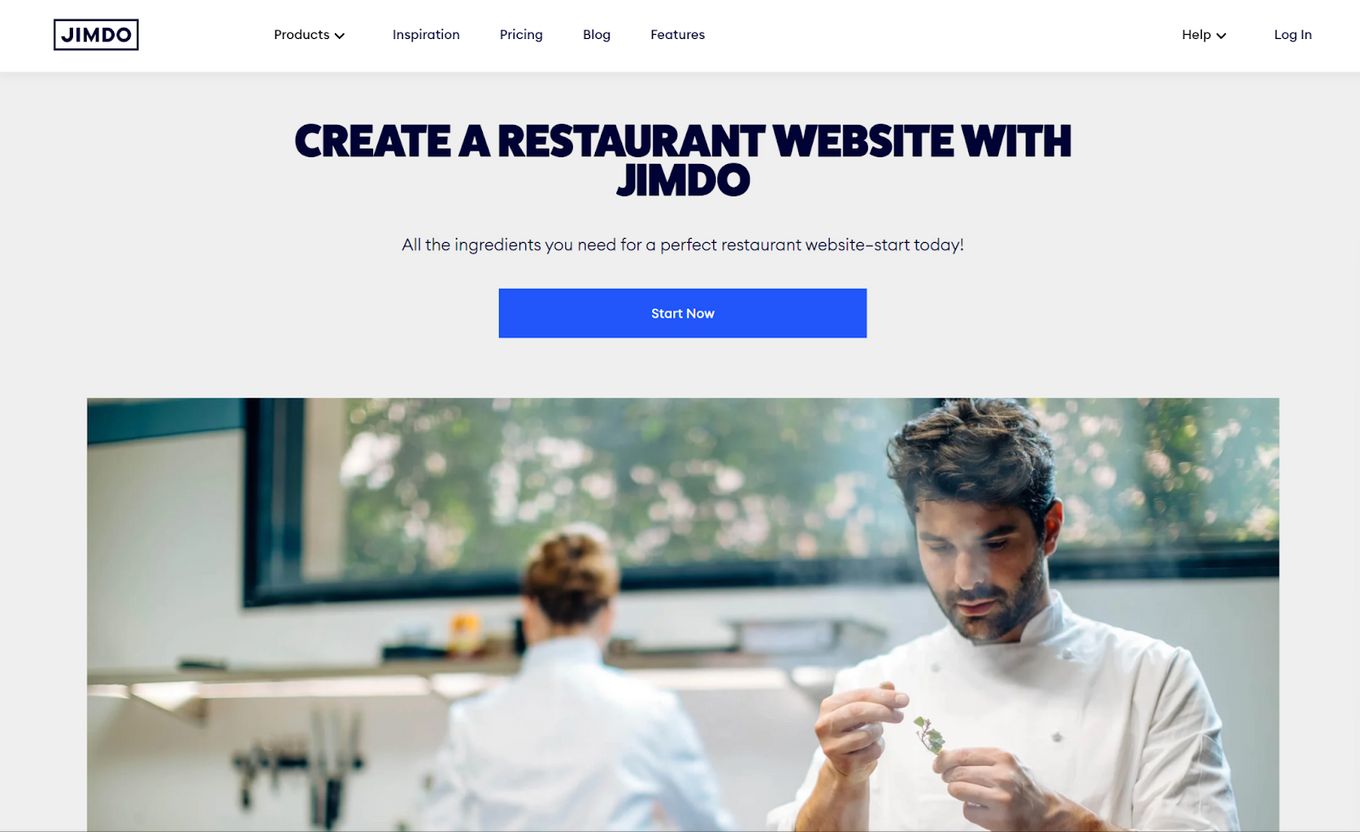 Price: Starting at $9
Best For: Beginners and if you want everything in one place
This restaurant website builder is perfect as it has everything you need to get started in one place.
It even has a local pickup and takeout feature, users can order food and you don't have to bother with additional delivery apps.
It has numerous options to display your menu online, easy editing, and an online booking feature.
Price: Starting at Free or $8.25
Best For: Beginners who need a step by step generation process
One of the best restaurant website builders (and starting at free!) with a step-by-step generation process, making things very simple.
You can take advantage of ready-made templates, its own built-in CRM system, and it offers a no-commission food ordering system.
SEO tools and cool features like QR Code scanning and ordering. It has a callback button and online chat so that customers can get in contact quickly.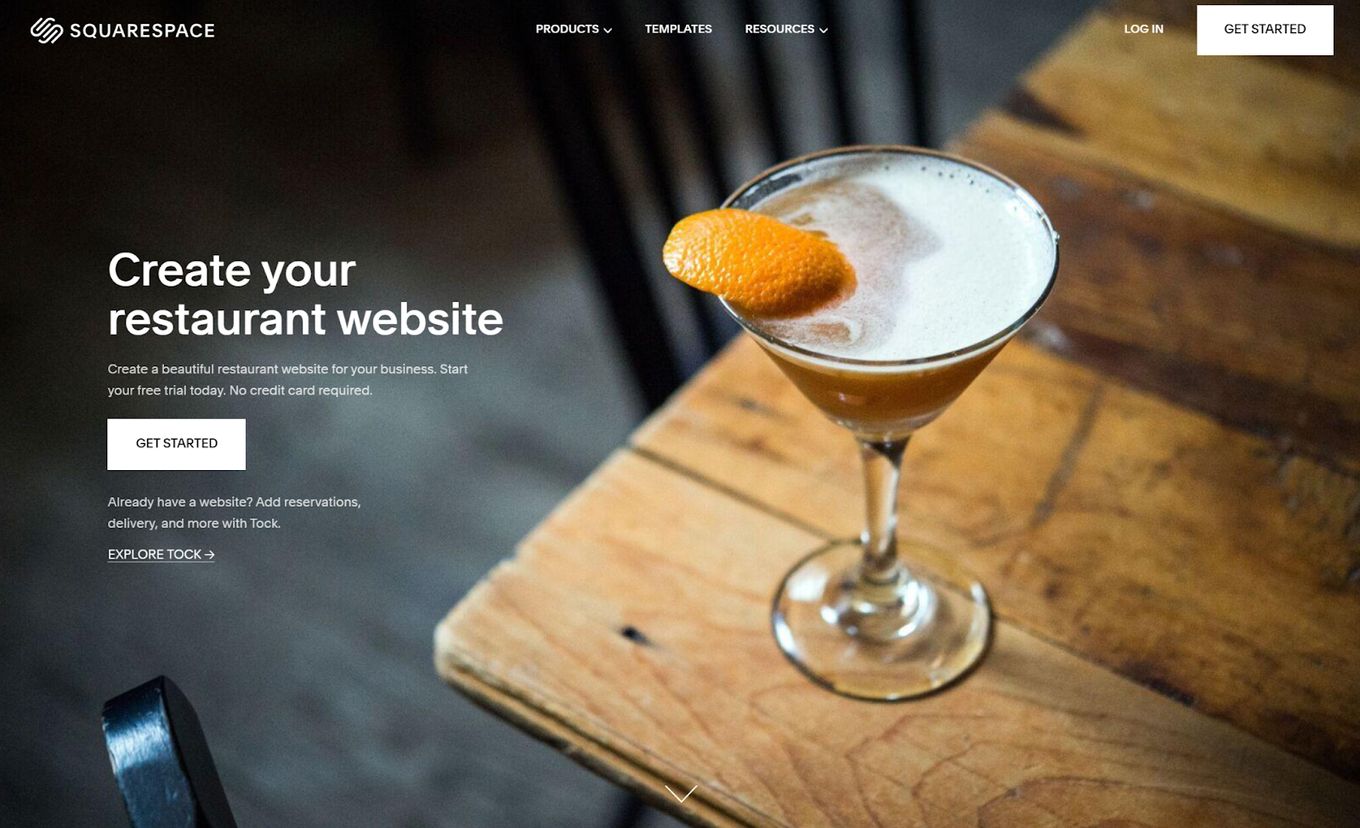 Price: Starting at $10
Best For: People looking for a fully-featured solution
Squarespace is an amazing website builder in general, but it has its own focus on building websites for restaurants as well.
Even if you don't need a full website, you can integrate with its booking and delivery restaurant services on the side. It offers award-winning template designs that you can use.
You can use their online payment platform to sell gift cards, food, items, manage inventory, and process orders. Comes with a powerful marketing and SEO tools to help improve your site's rankings.
We wrote an article about some of the best Squarespace templates, you will foo find them useful.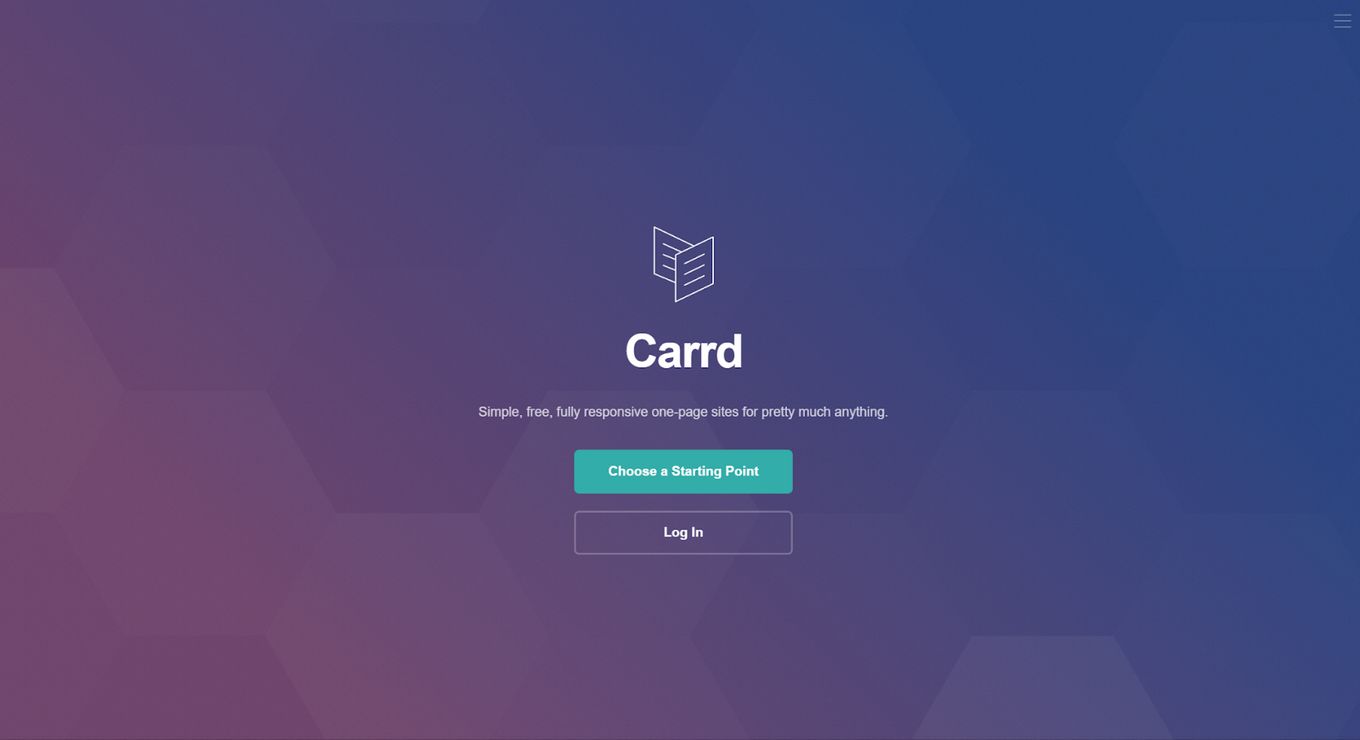 Price: Starting at Free or $19
Best For: Great for beginners and those wanting to get online quickly
A simple, fully responsive one-page free website builder. You can easily find many templates, we even wrote about the best Carrd templates you can use.
This builder is focused on one-page websites, it is best used for when you don't already have a website and need to get online quickly. Hosting is all solved for you, you can even use their domain.
If you pay for the pro membership, you get access to more features like extra pages, forms, widgets, and unlimited elements.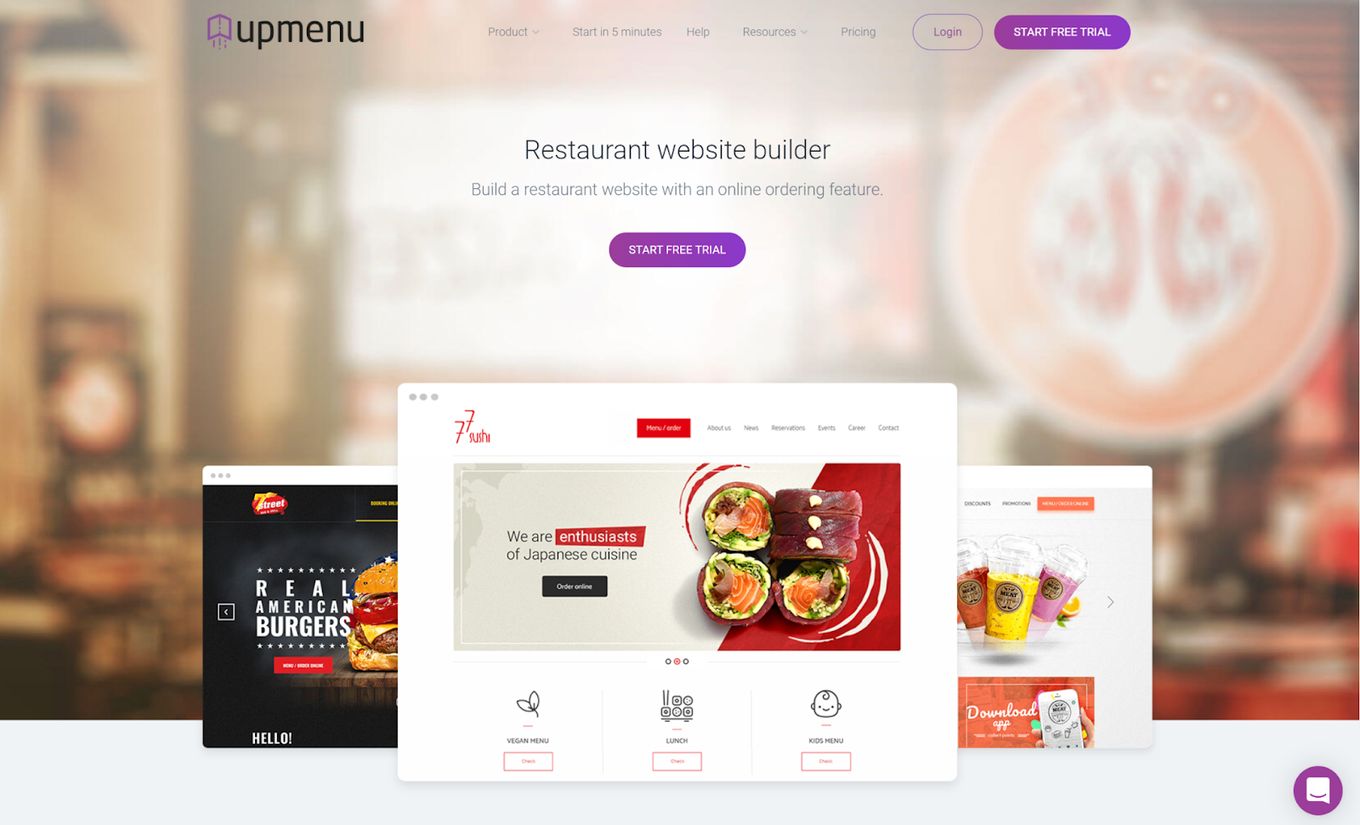 Price: Starting at Free or $49
Best For: A fully featured platform with an ordering system
A website builder which is focused on the restaurant industry and comes with an online ordering system. It is great because the online ordering system does not charge a commission per order, so you don't have to worry about high fees.
This service also offers a branded iOS and Google app for your restaurant as well. It comes with lots of helpful features, like email and push SMS notifications that are built into the ordering system.
They have loads of user and mobile-friendly designs to choose from, where you can get started and create something unique. Their website builder is even compatible with WordPress themes, so you can import a well-known theme from the WordPress community and work from there.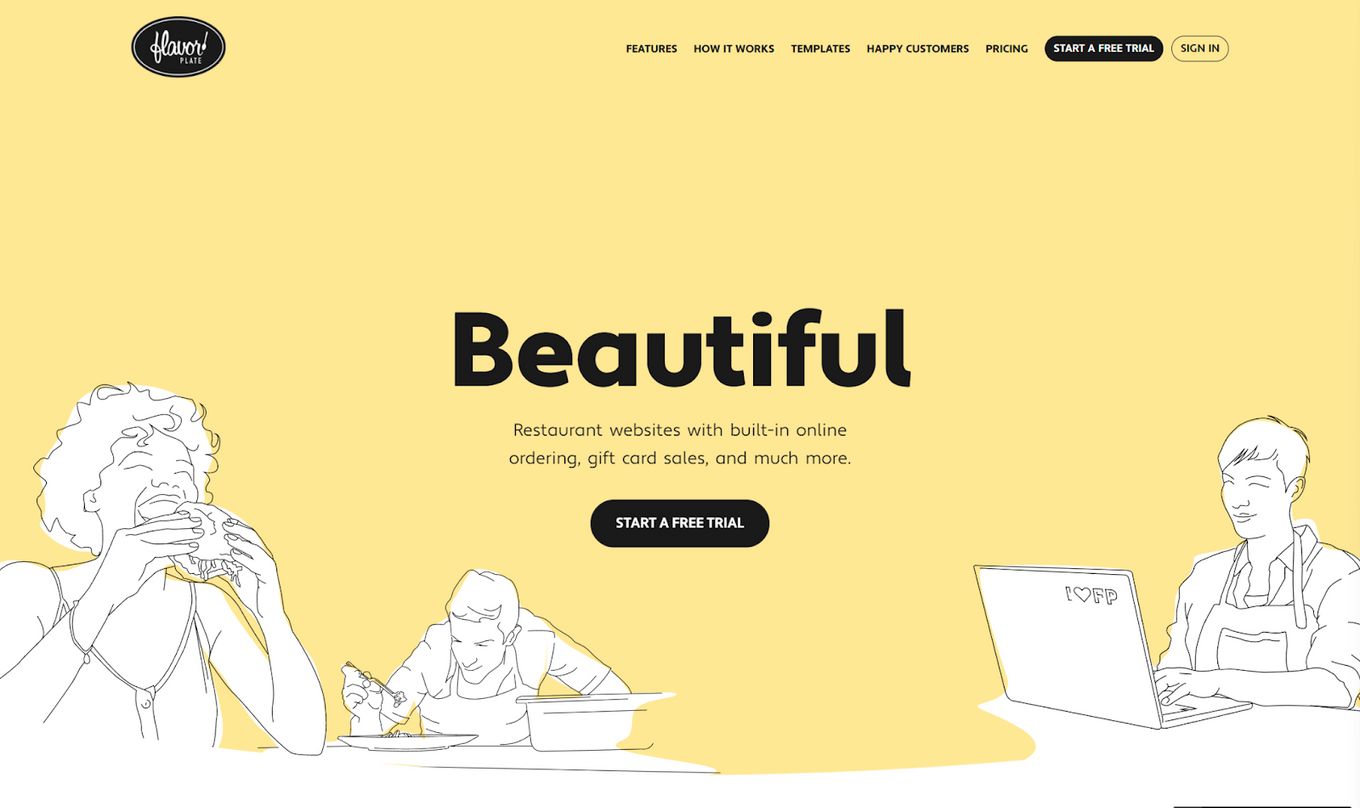 Price: Starting at Free or $39
Best For: Perfect for people who want a no-coding experience and helpful customer support
A fantastic bespoke solution for building a restaurant website with built-in online ordering, gift cards, and dedicated customer support. The website builder itself is mobile-optimized, so you don't have to worry about making sure your website displays properly on mobile devices.
They have award-winning designs for you to choose from and build with, you can also contact their team who can work with you to assist set up or specific features.
The website builder doesn't require any coding knowledge of any kind and is easy to use no matter your skill level. All essential website features that you need are included in a simple and fair pricing scheme. There is also no restriction on the number of pages that you can create as well.
Website features such as SSL security are handled for you, you can upload unlimited photos, connect your Instagram feed, integrate with your own events calendar, and use other cool features like the announcement bar - great for new menus or special events or sales.
Is Wix Good For Restaurants?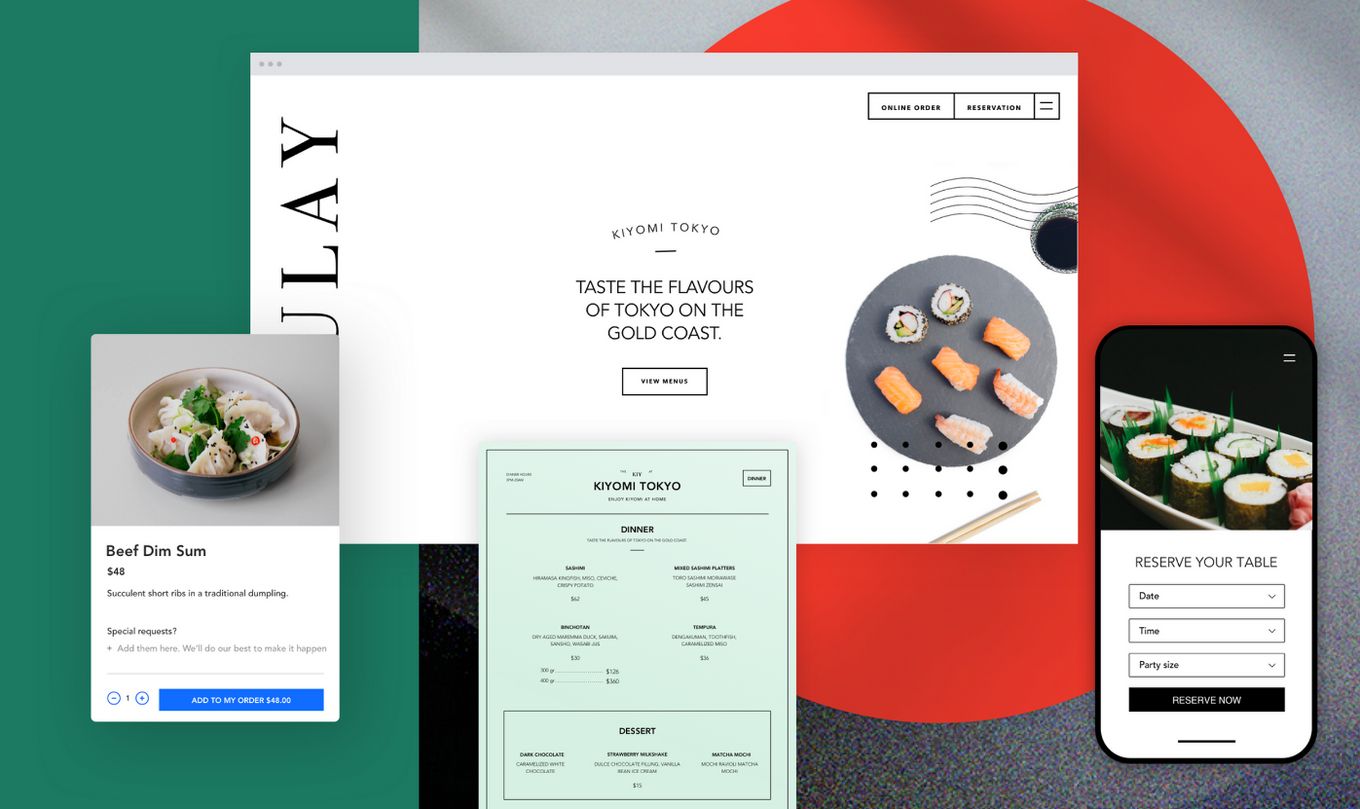 Wix is a great choice for restaurants. The website builder is easy to use and its drag-n-drop features make updates very easy. It has a custom menu builder service so you can make your menu look unique. It has all the features a restaurant would need: delivery and ordering system, no commission on orders, booking system and marketing tools, etc.
Wix is a great builder for non-web developers. But if you want to see alternatives check out our list with the best drag and drop builders out there.
How Do I Create A Website For A Restaurant?
The steps to create a restaurant website depend on the kind of website you require: a simple informative website or a more complex one with a booking and ordering system.
Simple and informative restaurant website: if you only require a simple website that has some information on location, menus, and contact details, then a simple builder will be fine.
Ordering/Booking restaurant website: However, if you require an ordering and booking system, you will need to use a more feature-rich website building platform. You will also need a domain name, photos to show off your restaurant, and a menu so that you can add it to the website as you are building it.
Takeaway On Website Builders For Restaurants
As we have seen in our list of the best restaurant builders, there are lots of great platforms to choose from. It all comes down to your experience and what kind of services you require.
A simple restaurant just starting out may only want a basic one-page website, in that case, the Carrd platform would be fantastic for this use case. However, a restaurant chain or large restaurant will probably require a fully-featured platform like SquareSpace or Wix.
So now it's time to get your hands dirty! Get some extra inspiration with these 15 best restaurant websites and start what is going to be one of the best restaurants websites ever!
Related Articles

About the author:
Luke Embrey is a full-stack developer, BSc in Computer Science and based in the UK.
You can find out more about him at https://lukeembrey.com/
Join 2,000+ readers and learn something new every month!
Get notified about new blog posts, tips, tricks, fullPage.js news etc.
RSS feed