6 Top Video Slider WordPress Plugins [Winners - 2022]
Are you looking for ways on how to make your website look more appealing? Using a video slider plugin for WordPress to add a video carousel or slider to your website can be an option. With this, you can tell your narrative with a visual impact or just simply use cool videos as your background.
What Is A Video Slider?
A video slider is a slider that displays videos instead of static images on your website. These videos are showcased in a carousel or slideshow form - making it easier to display multiple videos beautifully.
Check out what is a slider if you still need some more clarification on this.
Showing your portfolio, displaying cooking tutorials, presenting online lessons, and exhibiting user testimonials are just some of the ways you can do with a video slider.
If you want to add a video slider to your WordPress website, finding a great video slider WordPress plugin is the easiest way since they require little to zero programming skills.
There are two kinds of video sliders:
Background video sliders
These are the ones that will allow you to use a video background in the slide. They usually autoplay the video, have no video controls, and are usually muted. It's common to find text and images on top of the video.
Sliders with video items
In this case, the slider or carousel will contain videos as items in the slide. Not as a background, but as the main content. Usually displaying thumbnails of the videos on the carousel, with video controls and with sound.
Why Using a Video Slider?
Are you having a great dilemma on whether to use a video slider WordPress plugin or not? Sure, some people might be skeptical about adding a video slider into their WordPress website as it can negatively affect the functionality of your website if it's incorporated poorly. But the pros of using a video slider far outweigh its cons.
We've listed the perks you get in adding videos to your website below:
Videos Are Worth More Than a Thousand Images
A short video demonstrating things about your brand, product, or service speaks louder than long written texts or static images would. With a video slider, you can tell your narrative with visual elements.
Video backgrounds are especially recommended to brands that capitalize on giving consumers a positive emotional experience. Videos can show your brand message better than any picture. It's also undeniable that they can increase the chances of being able to connect to your visitors much deeper.
Videos Make Your Website Stand Out
In the sea of millions of websites displaying static homepages, yours can easily stand out by using videos as background. Video backgrounds are visually appealing, especially if they are professionally shot and edited.
With videos, you don't just capture the attention of the visitors. You also keep their attention longer and make them engage more in your website.
Videos Improve SEO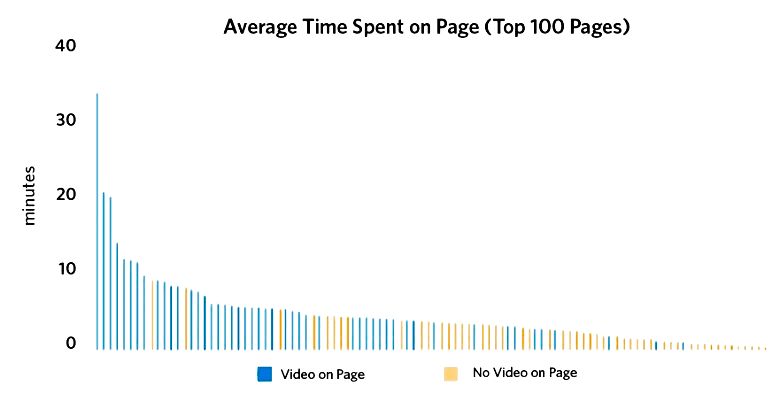 It's said that one of the metrics that Google uses as a ranking factor is the time users spend on your page (known as "Dwell Time"). When using videos on your page, people can spend over twice the time on the page compared to a page without videos.
And if on top of that you also host those videos in places like Youtube, then you also increase the backlink metric and the chance of people finding your content and sharing it.
Best Video Slider WordPress Plugins
There are hundreds of available WordPress video carousel plugins you can find on the internet. It can be confusing which one is a great fit for your needs, so we compared different video slider plugins for WordPress and listed the top 5 winners below.
Price: starts at $39
fullPage.js is a great full-screen scrolling slider for WordPress that can be configured horizontally, vertically, or both. It has great features and superb functionality for creating not only video sliders but even other kinds of full page sliders. It works with either Elementor or Gutenberg builders.
This is one of the very few plugins that will allow you to create a real full screen experience. The slider will stop being an element in your site to become the main element on the page.
With fullPage.js your whole page will become a big slider that you'll be able to navigate by using the mouse wheel/trackpad. Not only that, it comes with over 50 configurable options. You can add anything you want in each slider - be it images, texts, or videos.
Paid extensions are also available if you want to change its default effect. Last but definitely not least, it's fully responsive and lightweight! You can decide when to turn the slide effect off.
You can enjoy this amazing video slider WordPress plugin for only $39. And oh, it's a one-time payment! With this price, you already get lifetime access and awesome premium support.
Price: starts at $39
Slider Pro gives you complete control in creating what kind of slider you want to display on your website. It lets you customize each slider with a solid color, static image, or Vimeo/YouTube video.
On top of the things already mentioned, it also comes with 14 slide transition effects and four animation effects for buttons, images, titles, and text. And of course, you can control the duration of the animation effect! Lastly, it has an optional auto-advance slide between 1-10 seconds. It comes with an option to show a timer bar.
The downside of using this video slider WordPress plugin limits you to using three slides for any design of your choice.
One thing though, this is a Themify theme only. If you're using Themify builder, you can use this plugin! The price starts at $39 only.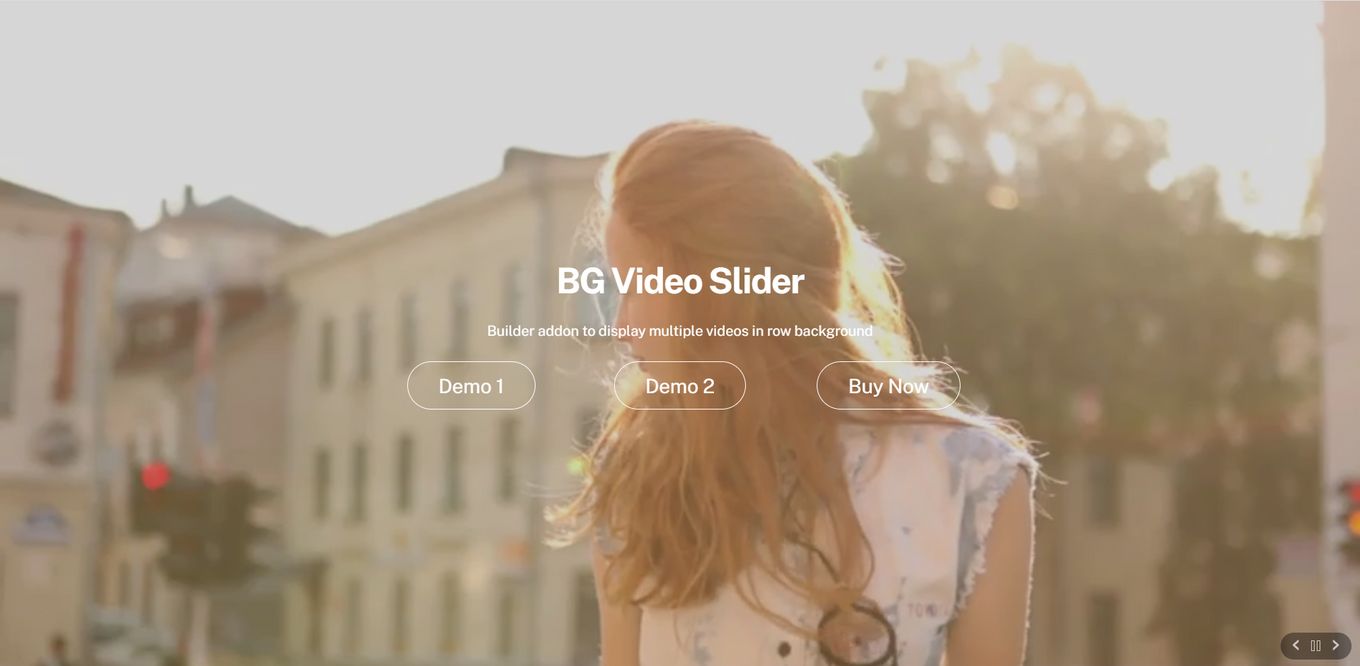 Price: starts at $39
BG video slider is a specific plugin solely to create video sliders. It's ideal to use this plugin if you want to use a long video as your background. Instead of downloading the entire video in one go, you can separate them into multiple small parts as it helps in speeding your page's loading time.
It comes with great key features, such as auto-play videos, mute audio, video progress bar, and video controller. It's a plugin for Themify builder.
Note this plugin won't support external videos such as Youtube or Vimeo, it is designed to work with the HTML video element and video files such as mp4, WebM, etc.
The BG Video Slider plugin is available at $39. However, this price doesn't include the payment for the Themify builder.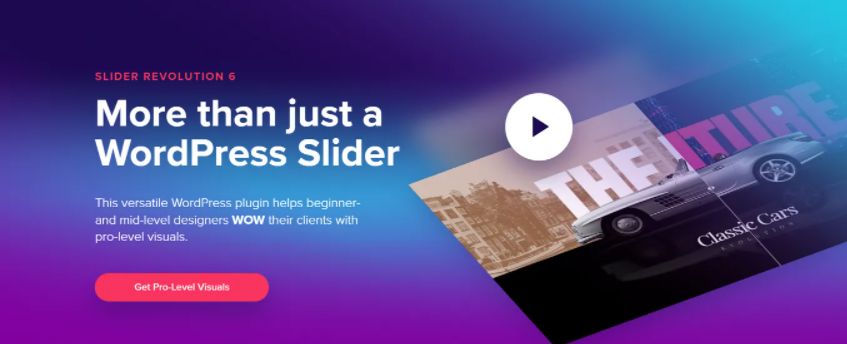 Price: starts at $29 per year
Slider Revolution offers more than just a simple video slider WordPress plugin. It's a tool used by beginners and mid-level designers to create stunning web designs. It comes with an add-on library that gives you more options on how you want to display your visual elements.
With over 200 templates with cutting-edge designs, you have so much control over how you want your website to look. And yes! They keep on adding more templates constantly - so expect to have new templates from time to time.
While Slider Revolution is undeniably a powerful slider plugin, but it also comes with a drawback. Due to its complexity, you might experience a steep learning curve until you get comfortable using it. So, this is something you might want to consider if you decide to use this plugin.
You can enjoy Slider Revolution for only $29 for one website. This price gives you a one-year license to use the plugin.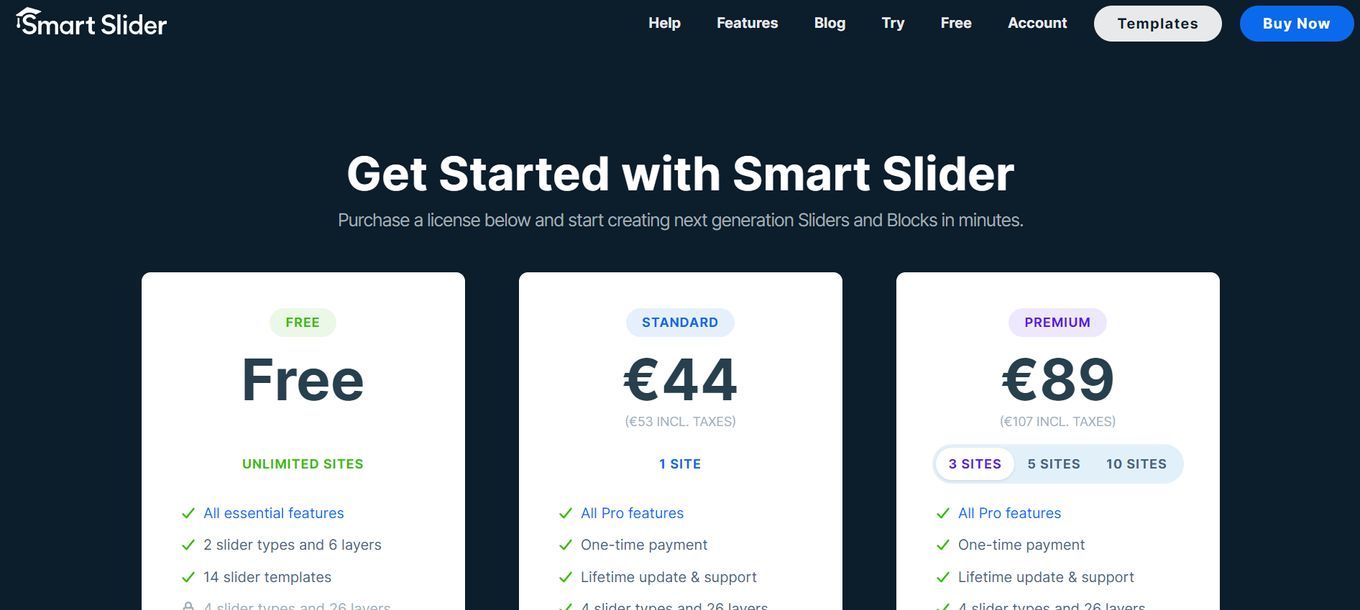 Price: $49 one-time payment
Smart slider is also a great choice that supports video slides and embedded videos from Youtube and Vimeo.
It comes with tons of templates that can save you a lot of time configuring the slider and that will make it easier for you to start with.
It puts special focus on performance and it provides an easy-to-use interface compared with plugins like Slider Revolution that can be a bit more overwhelming.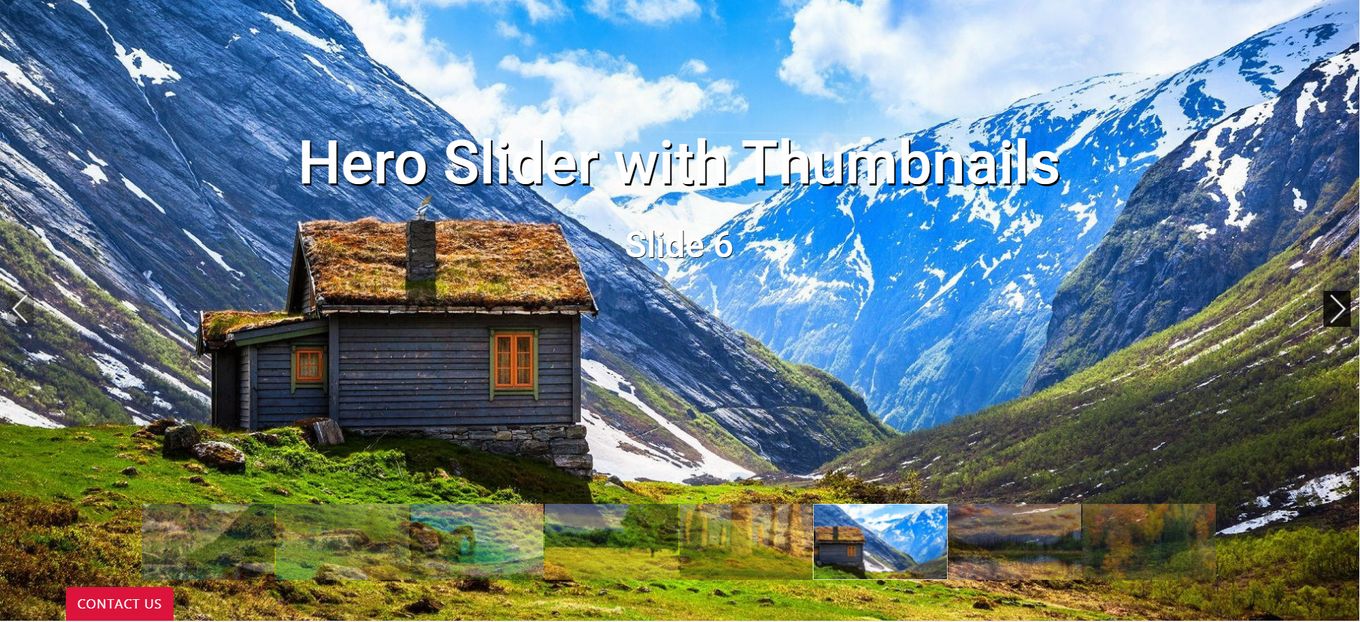 Price: starts at $10
Slider Anything Pro plugin lets you add anything on its sliders. You can fill each slider with text, images, videos, and HTML. For creating video sliders, you can use any video from YouTube or Vimeo.
This video slider WordPress plugin provides many Owl Carousel 2 features, including touch and drag support, infinite looping, slide link feature, new lazy load images, re-order slides facility, and many more.
One thing to keep in mind though is that unlike the other plugins in this list, this doesn't let you add full screen video sliders or video backgrounds. Though you can rock modal popups with Slider Anything Pro. For only $10, you can already get this plugin.
Choosing the Best Video Slider Plugin
There are tens of video slider plugins for WordPress out there. You have to make sure to choose which offers the functionality that aligns with your website's needs. It's also a must to consider what builder the plugin is compatible with.
Something you will definitely have to consider is what kind of video you want to use. Is it a video file of your own? Or an external video hosted in platforms like Youtube or Vimeo? Not every slider supports Youtube videos in the slider and not all of them support background videos either.
Then, are you into full-screens sliders or small ones? If you're using Elementor or Gutenberg and want to create stunning full page sliders, fullPage.js WordPress plugin is a great choice. It's a unique slider that will completely transform the way users navigate your page.
And if you are looking for a more traditional slider and you are not afraid of complex plugins, Slider Revolution is a good option for those who are looking for a good slider with plenty of options.
Related articles
Join 2,000+ readers and learn something new every month!
Get notified about new blog posts, tips, tricks, fullPage.js news etc.
RSS feed