You might have a Weebly site where you would like to use fullPage.js. Is it possible to implement it? Well, the truth is that we have not tried it. We would love to do it, but there are many website builders and our time (probably like yours) is limited. However, you can always try to implement it by yourself.
Try fullsnap.io, the new and free fullpage.js website builder!
Remember that you can actually test fullpage.js without any key for free. You'll get an error in the JS console but you can still use it. It is easy to get the fullpage.js files: you can download the zip file or just load the required files from a CDN.
If you decide to implement it on your own, please notice that none of the fullpage.js licenses include email support for questions related to the implementation of fullpage.js on web builders (such as Weebly, Wix, Squarespace, etc.) However, if you have doubts, remember that support for technical questions regarding fullpag.js usage is always guaranteed on the Github issues forum
If you prefer a builder where you can easily create a beautiful scroll snap page, we recommend you fullsnap.io, our official full-page web editor. It's like Weebly, but especially aimed at creating fullPage webs without code and for free!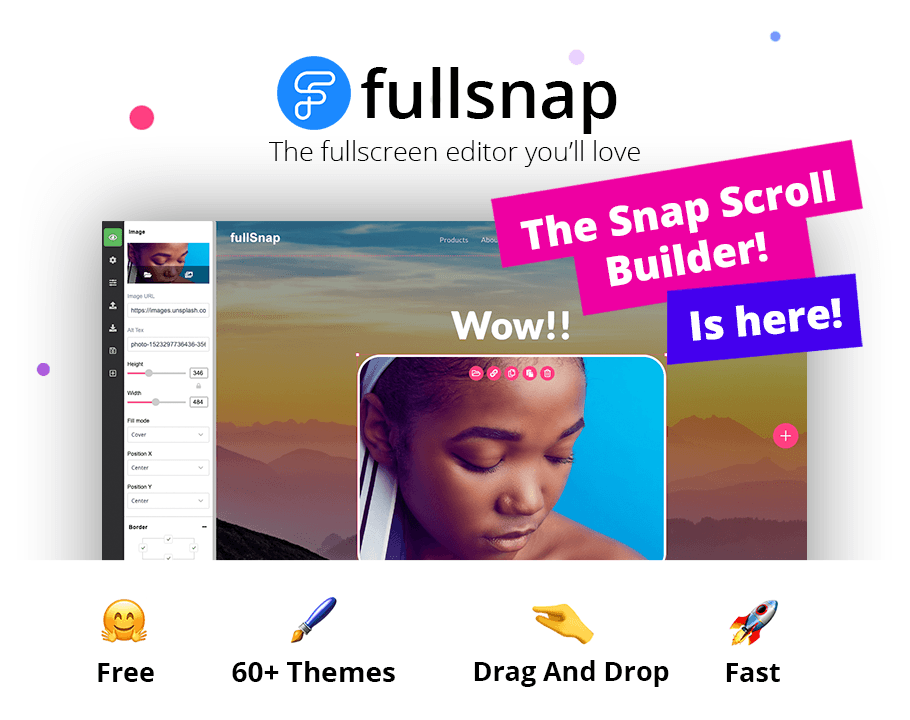 You might also find these articles relevant: