Graphic design and photography are big markets across the world. There are many photographers out there and to help stand out, a well-designed and structured portfolio should be used to draw attention to your work. There are plenty of reasons to develop your own professional portfolio.
An impressive photography portfolio website that showcases your work can help land a new client. It isn't always easy to get a portfolio design right, a high-quality design can create an immersive experience for your clients and keep them engaged with your work.
No matter your photography style, you will benefit from inspiration photography website design examples and, within this article, we will go through some of the best out there. This article helps reduce time-consuming research, so please take inspiration from our photography portfolio examples and create an amazing portfolio to showcase your work.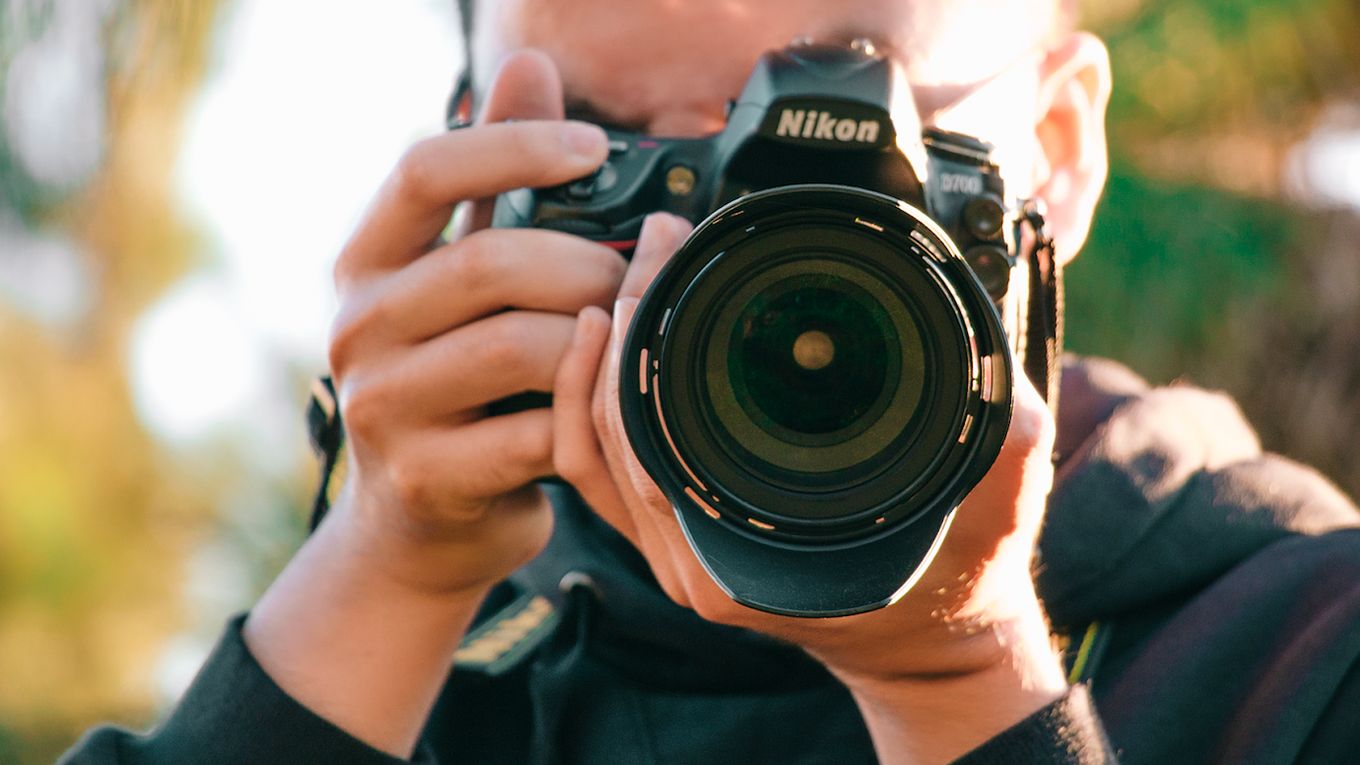 Looking for Photography Portfolio Templates?
Use this article for inspiration and to find out which style fits your work. But then you can just start with a photography template. In one of our previous blog articles, we wrote about some amazing photography website templates for you to get started with and create awesome content from.
Now, let's begin and understand what makes an amazing photography portfolio website!
20 Amazing & Inspirational Photography Portfolio Examples
This is one of the most beautiful photography portfolios examples that you'll find out there. The whole website behaves like a full screen slider which is a clever and easy way to showcase a selection of your best images.
You are showing your potential customers your work even before they ask for it, which makes it easier for you to convince them to take a look at the rest.
Each of the sliding sections describes a type of photography (real state, weeding, corporate) and contains a link to another page with more details and pictures of those categories. It's a clever, elegant, and simple solution for a website.
If you like this kind of page, you can easily replicate them by using the fullPage.js component. If you are using WordPress you can use the fullPage.js plugin for Gutenberg or Elementor editors. Or if you prefer, you can use a whole WordPress theme called fullPane, which also includes this component on it.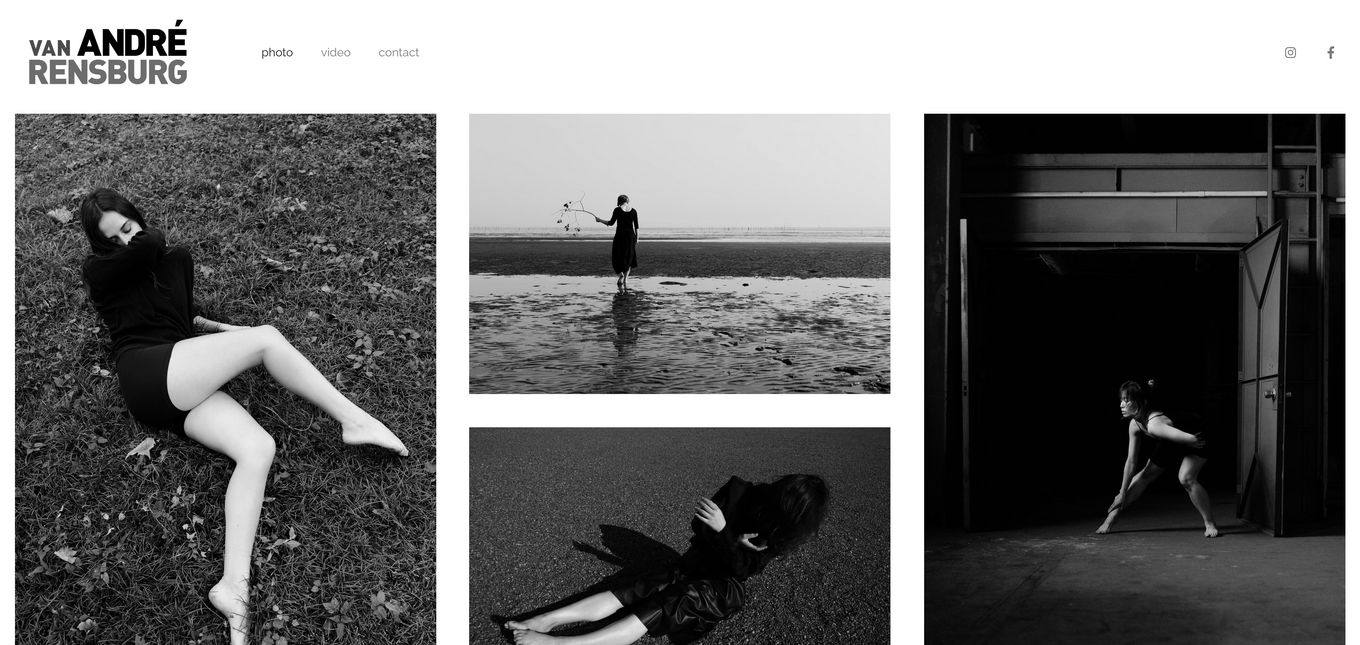 This photography portfolio example uses a minimal design with black and white photography to achieve a very modern look. A simple layout, but is well-suited to the photographer's style.
This portfolio is a great example of how you can create a modern, story-like look while still maintaining your personal style.
The use of a simple layout and color scheme allows the viewer to focus on each piece of work individually. This way, the viewer can really appreciate how well each image has been composed and what makes it unique.
The minimalistic look also helps the photographer stand out from others with a more complex style.
The dense grid layout alongside a consistent theme, style, and color helps the photographer present the entire page as one coherent body of work.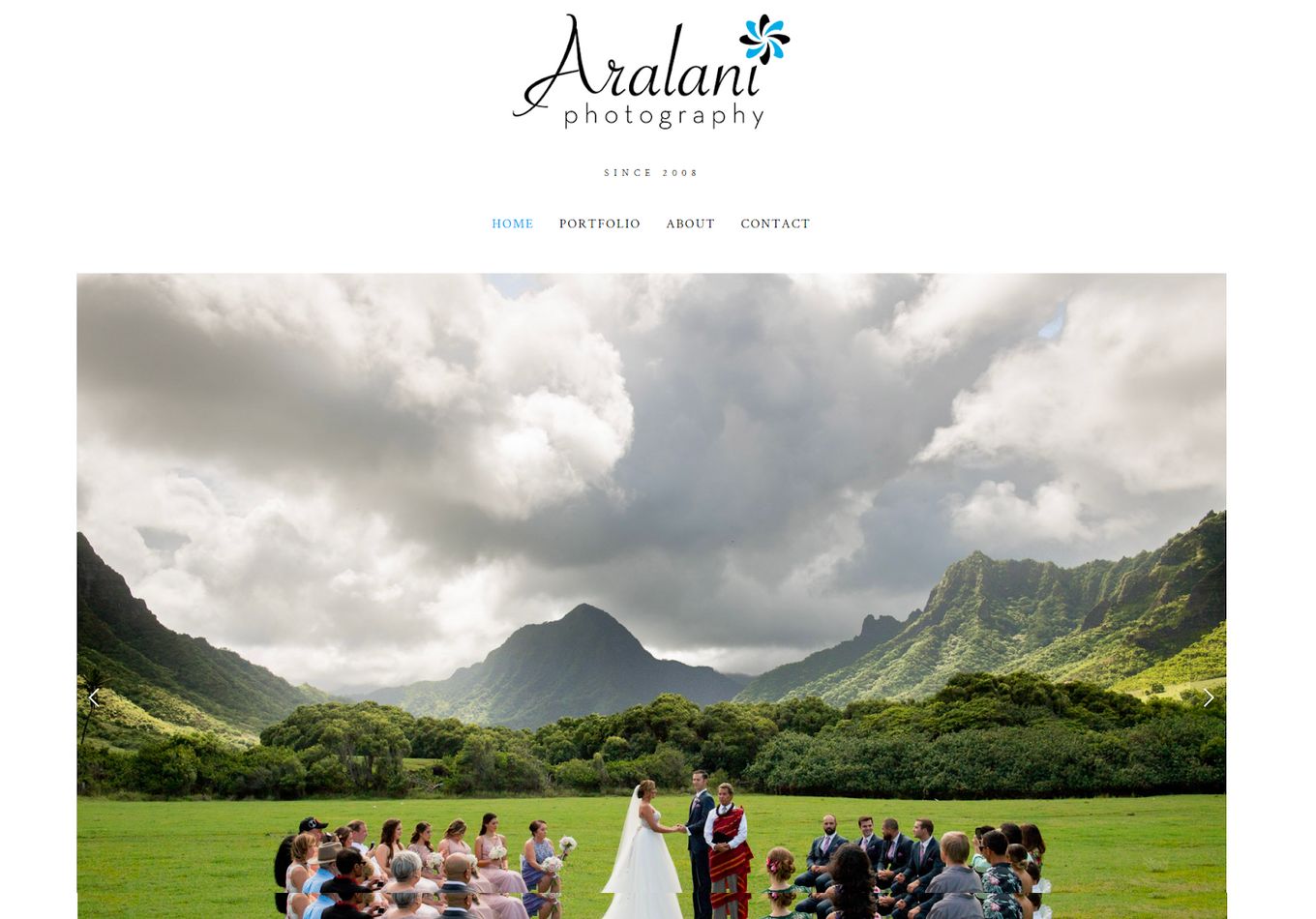 Another elegant design, minimal text, and use of effective elements to showcase images that speak for themselves.
The first thing about this design is its main use of a slider, once you open the webpage a reel of images starts playing but you still have the option to navigate the images.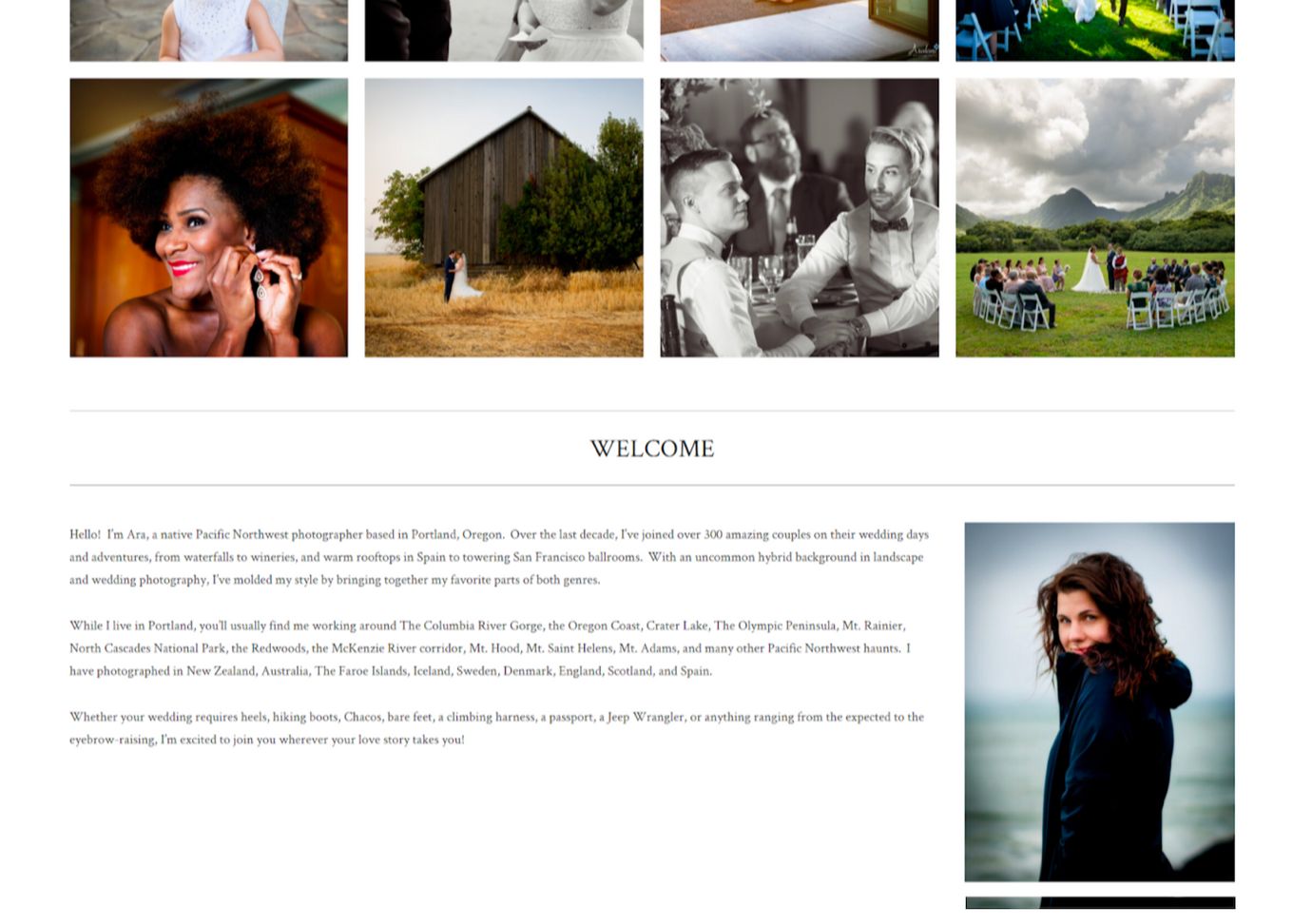 After scrolling past the main slider hero images, it starts presenting images using a grid system, this works well because it quickly shows off photos that are clickable to view in a larger gallery.
Then to finish, this design uses the left-to-right design pattern to further add long-form text sections for an "about me" and long-form testimonials. Definitely another amazing photography portfolio example to get inspiration.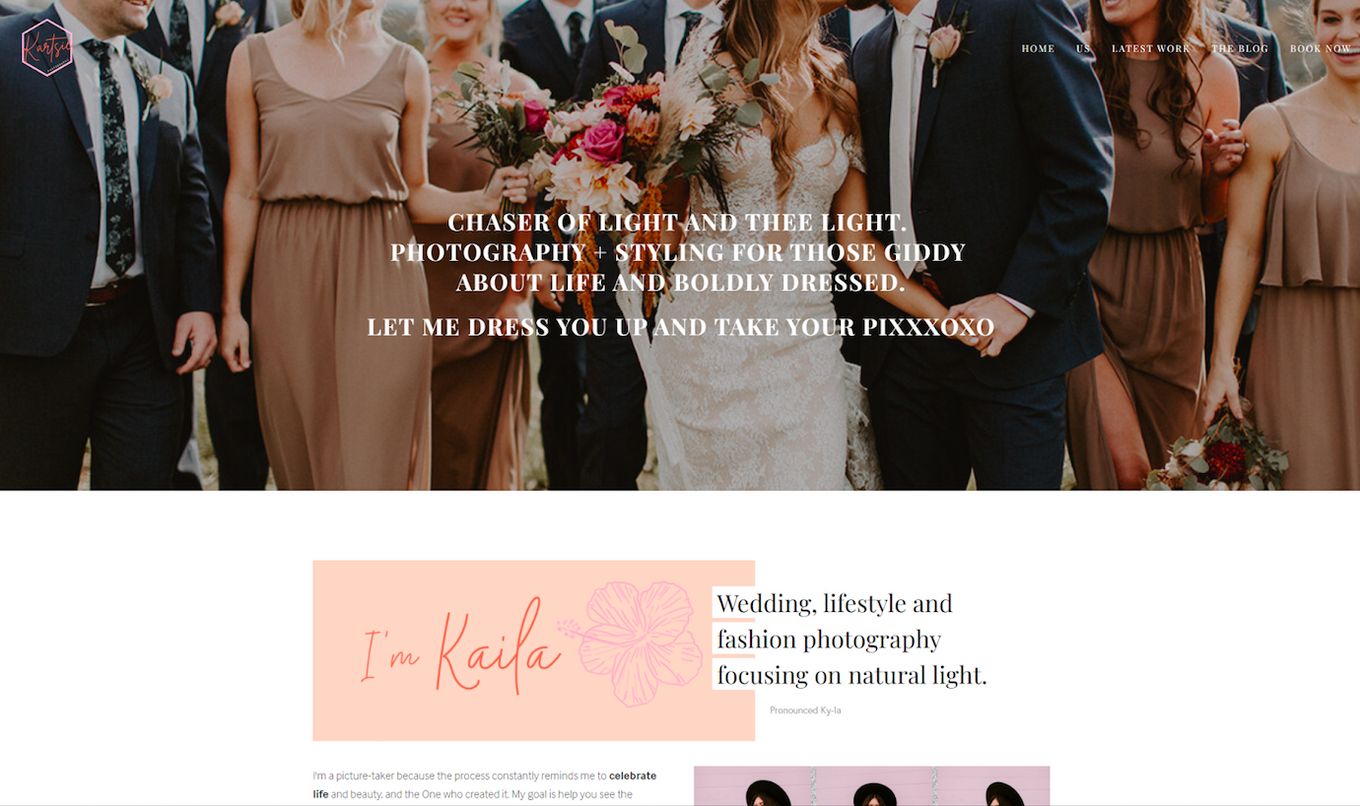 Here is a great photography portfolio example of a hero image header, the large full-screen image in the header is used as a great background photo, the centered text creates a focal point for the user.
This example uses a static image but it could be improved by auto-playing a range of hero images with a slight fade to show off more images in this section.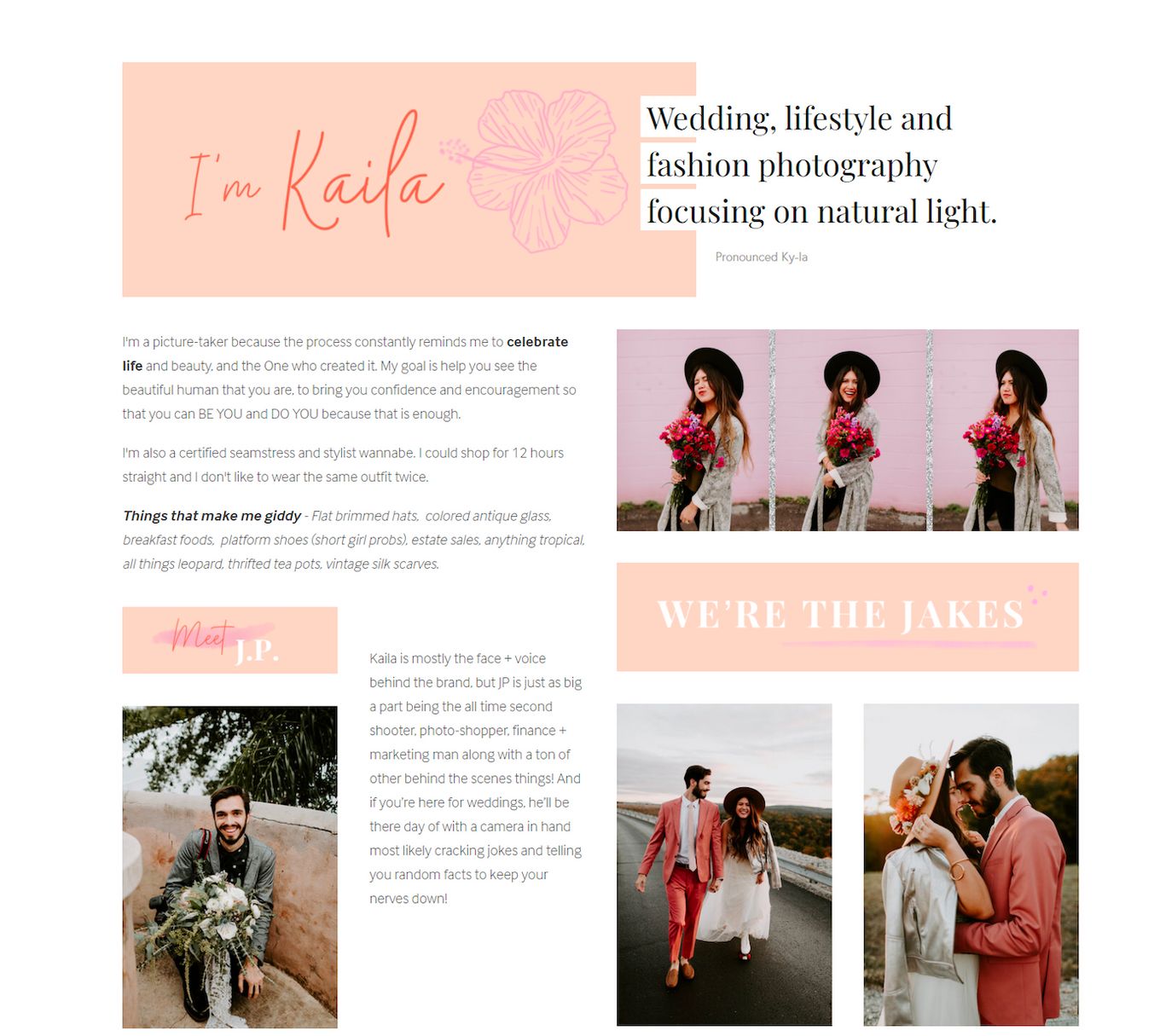 Once you scroll down a little you can see this design uses a whole range of layout techniques. First, it makes use of a left-to-right (zig-zag) layout, and then it makes use of a balanced asymmetrical design to create interesting whitespace and lines. This will help keep the page interesting and users engaged with the content.
If you are using Squarespace, check out this list of beautiful templates for photographers for Squarespace!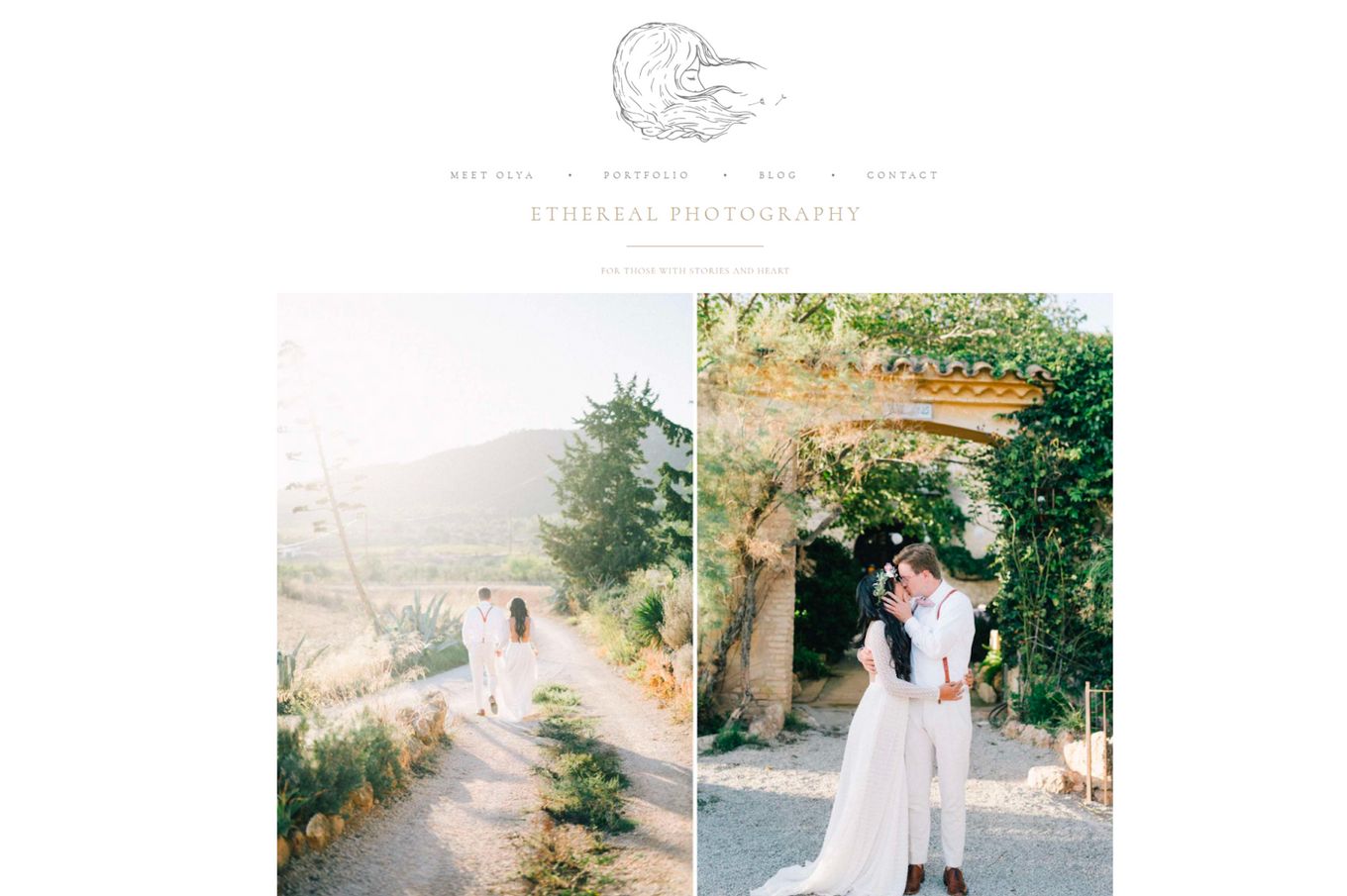 This photography portfolio example is very elegant and uses a minimal design to achieve a very modern look with the use of basic animations and subtle fading images. It really portrays the photographer's style across.
Right away high-quality images are shown and begin to auto-play, not too fast that they become annoying, just right.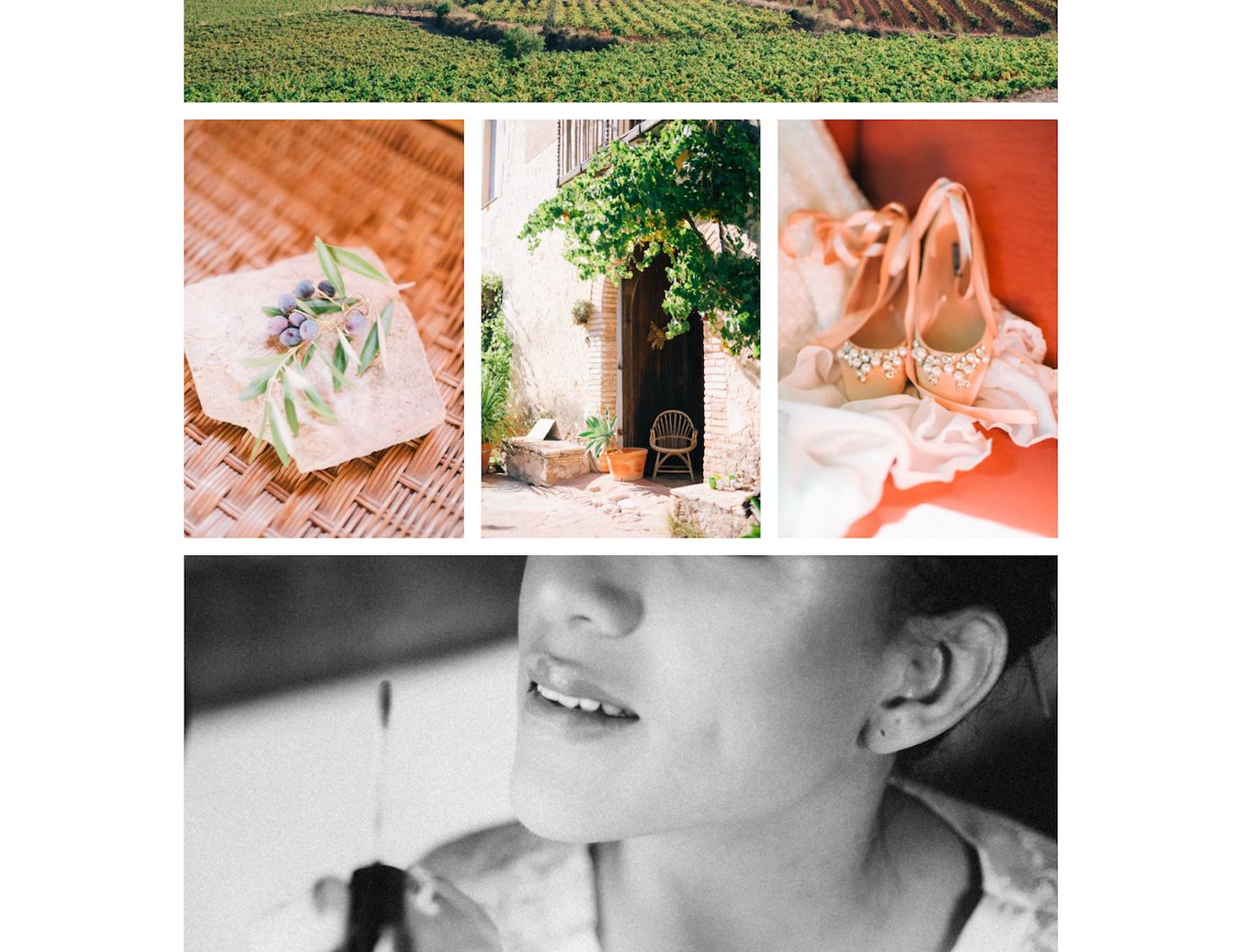 The main gallery or portfolio pages of this website use an elegant grid design and it works well with all the different sized images. A user can keep scrolling through each gallery to easily navigate the page.
The grid layout works really well and it is very easy to get lost within the work being shown, which is a good thing because it really engages you, you just have to make sure the images are interesting and of good quality.
Want to build your own photography portfolio and you don't know how to code? Check out the best website builders for photographersto create your own website.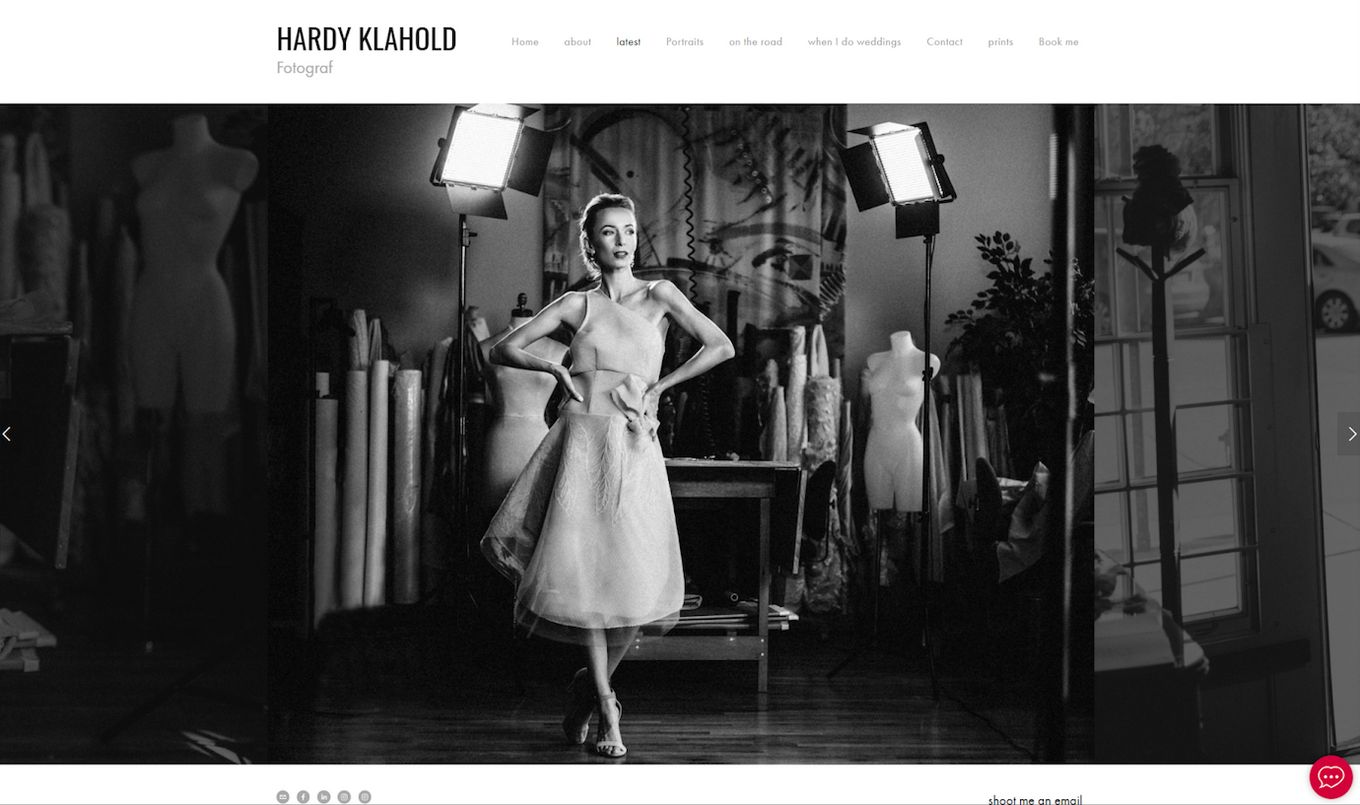 Upon opening the latest portfolio work, this site uses a full-screen slider design which you can go through images at full screen.
The navigation bar at the top is always in view and makes it easy to navigate to other pages.
As recommended previously, you could easily recreate this full-screen slider effect by using something like fullPage.js and adding some of the fancy animations to make your page unique.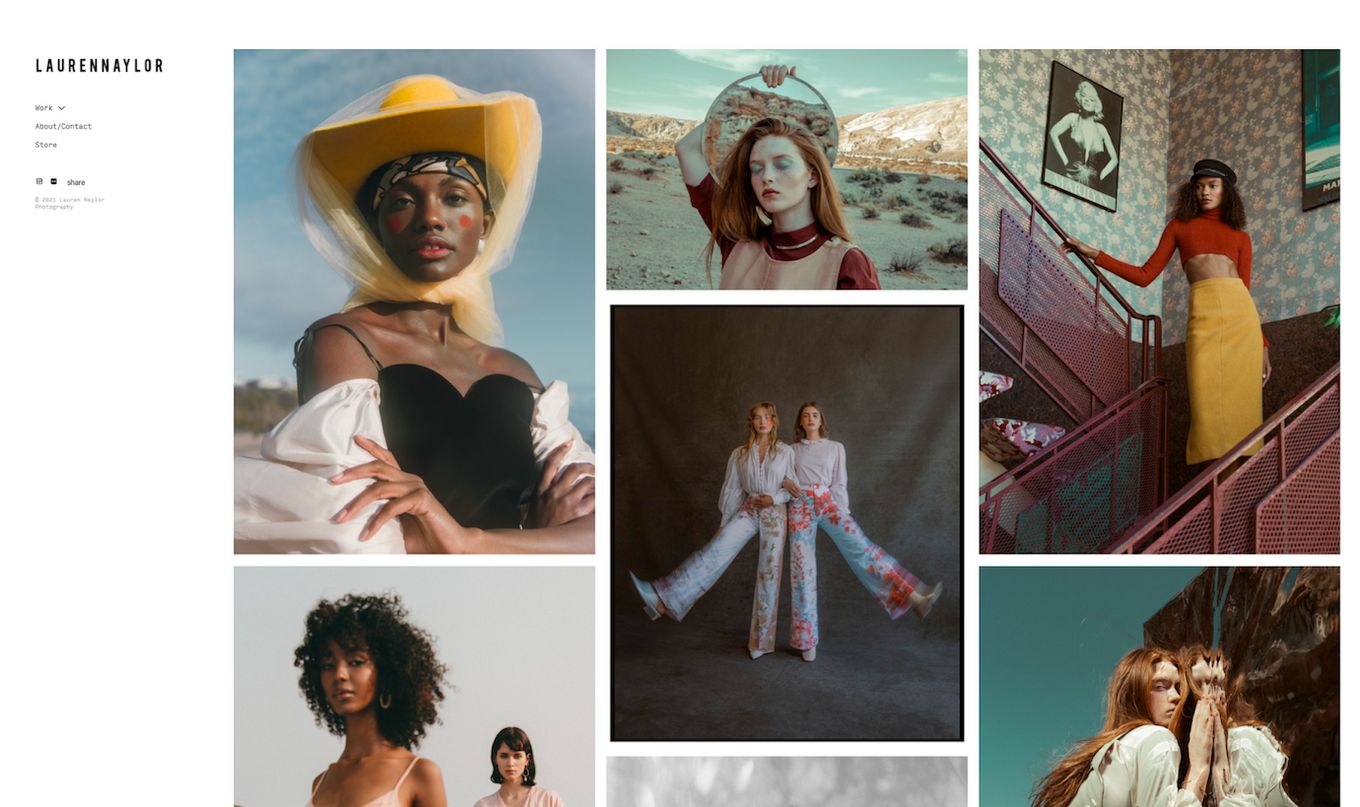 Getting a little different now. This design uses a fixed left sidebar for quick access to links. The main portfolio is using a grid to display an infinite scroll of images.
It's good because the left side menu means a user can stop when they have been scrolling for a long time and navigate somewhere else without having to scroll back up.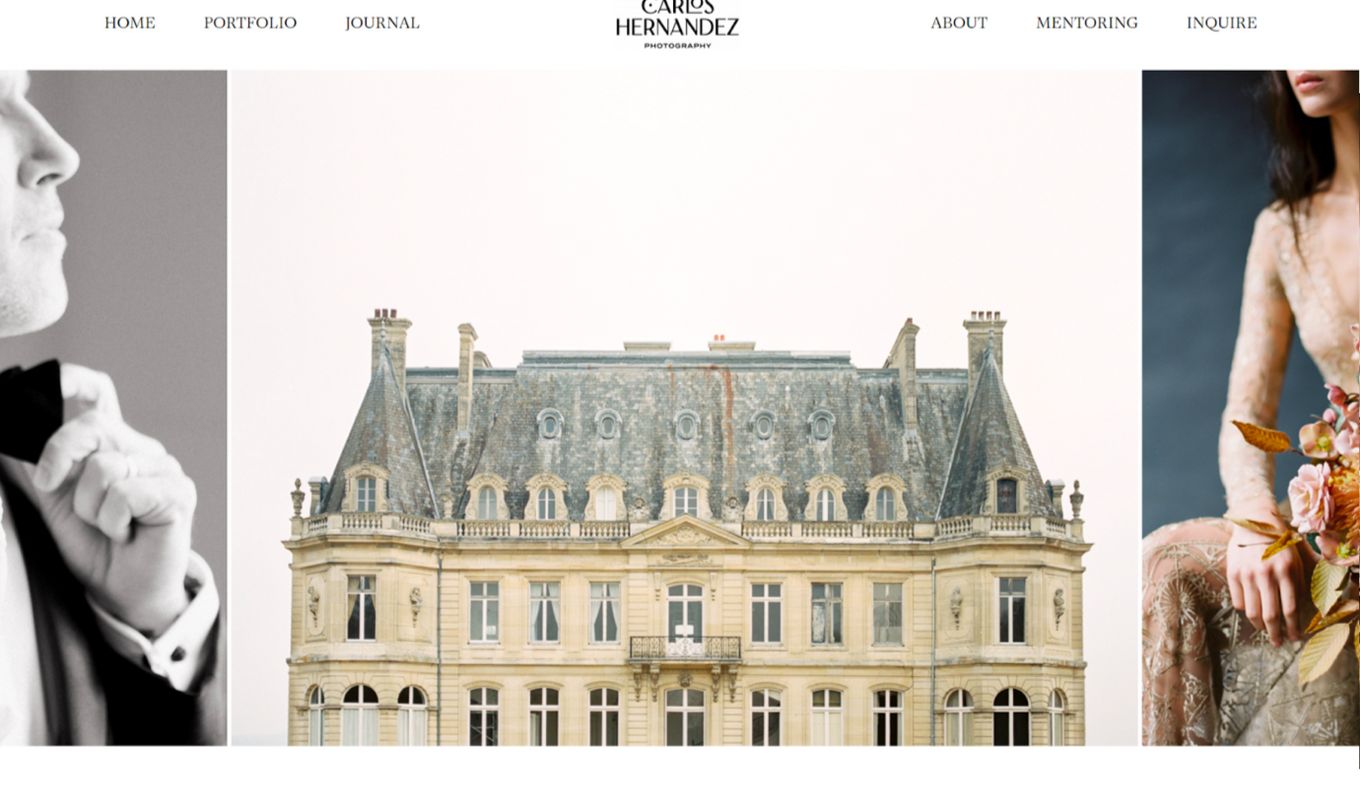 A wonderful photography portfolio example of different effects. It uses a large hero header image as the main focal point when the page loads and the hero section acts as a slider as well.
As you scroll down the website displays a range of text and images and uses the parallax effect effectively to showcase images.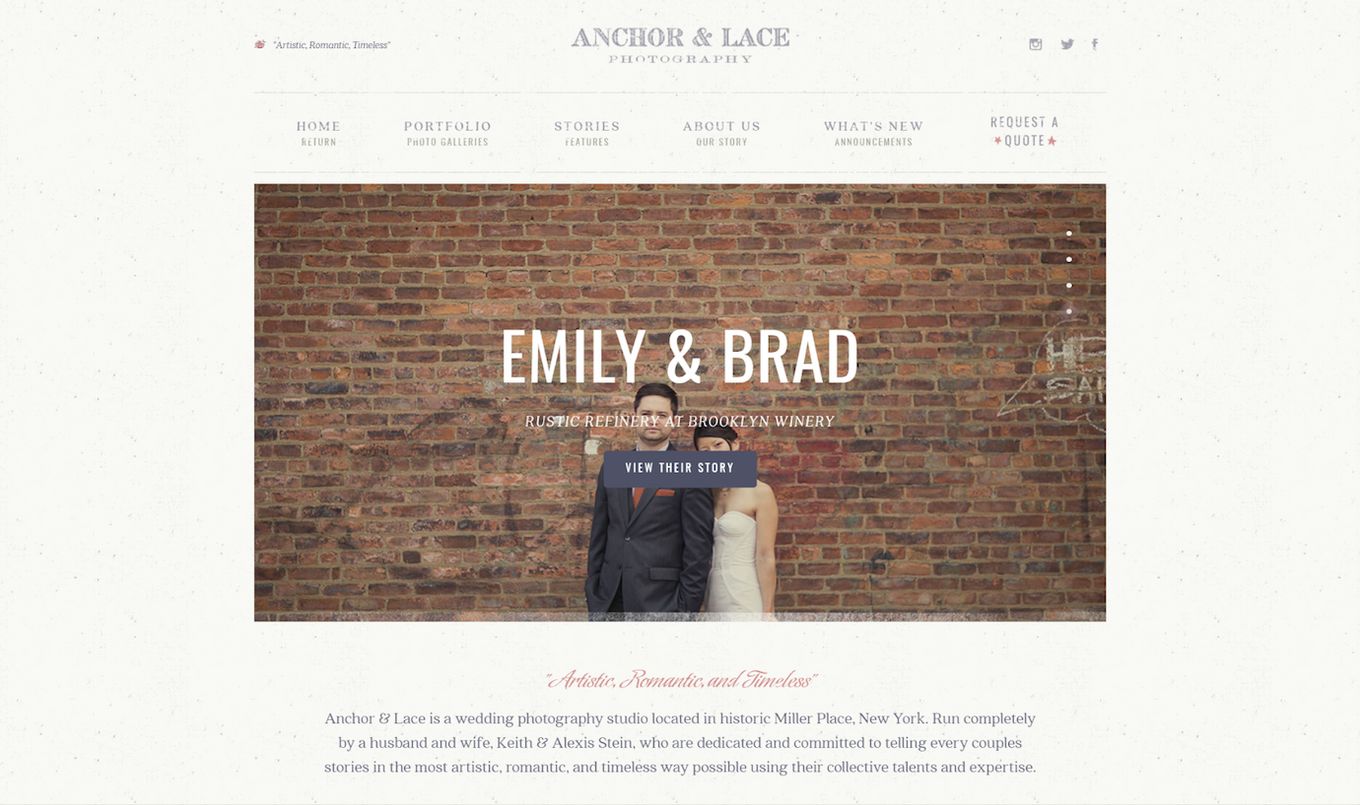 Using a textured background, which is sometimes hard to get right but this design pulls it off well. The main focus point is the header image carousel which auto-plays a range of clickable galleries.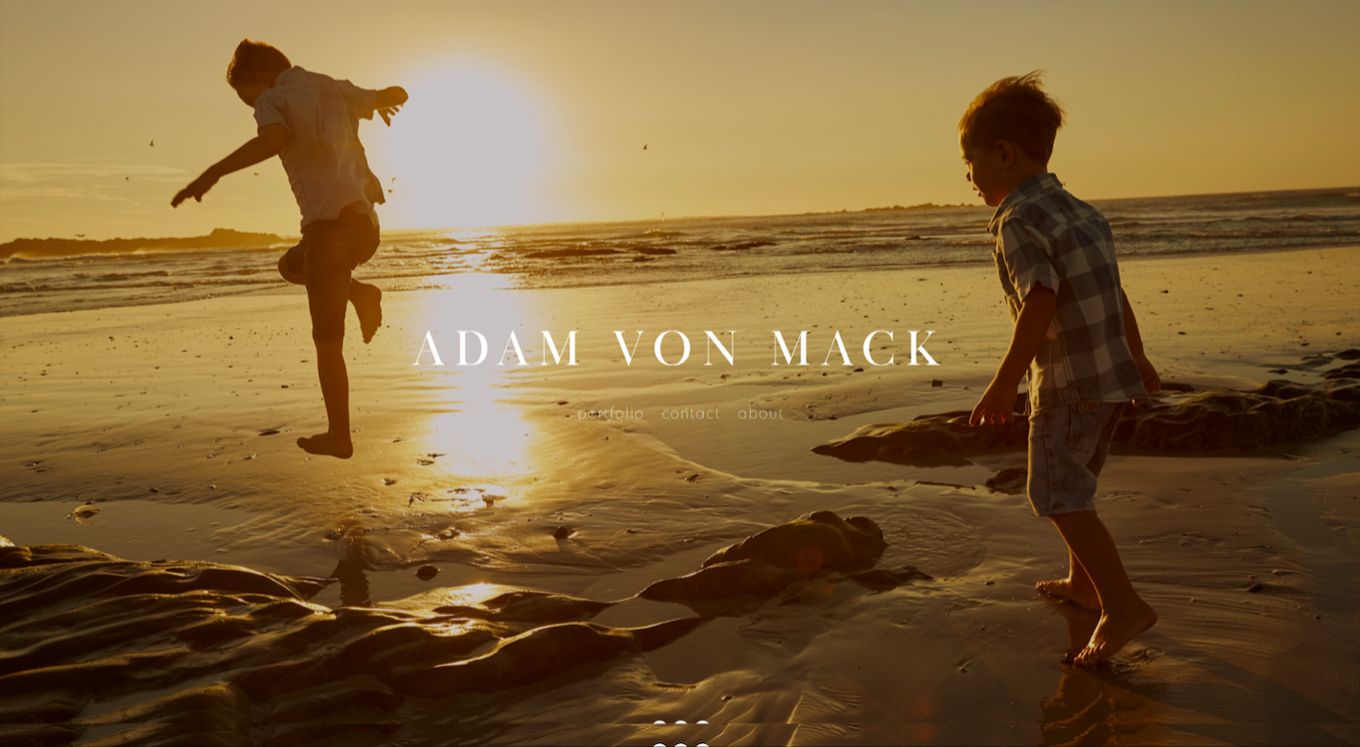 A simple but effective hero image that is static, navigate is centered, and looks very elegant, giving a professional feel to it.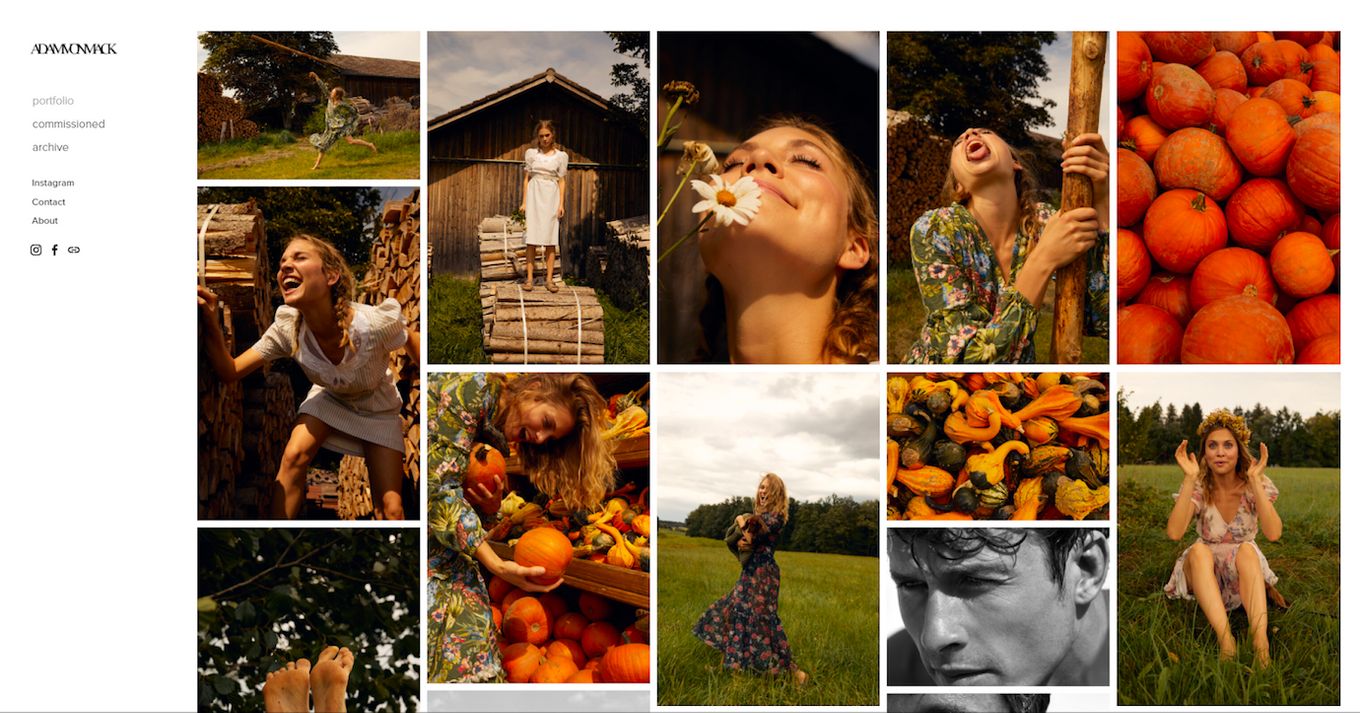 Once you navigate to the main portfolio page, it uses a grid layout and side menu for easy navigation. The grid layout is very popular among these kinds of websites and works very well.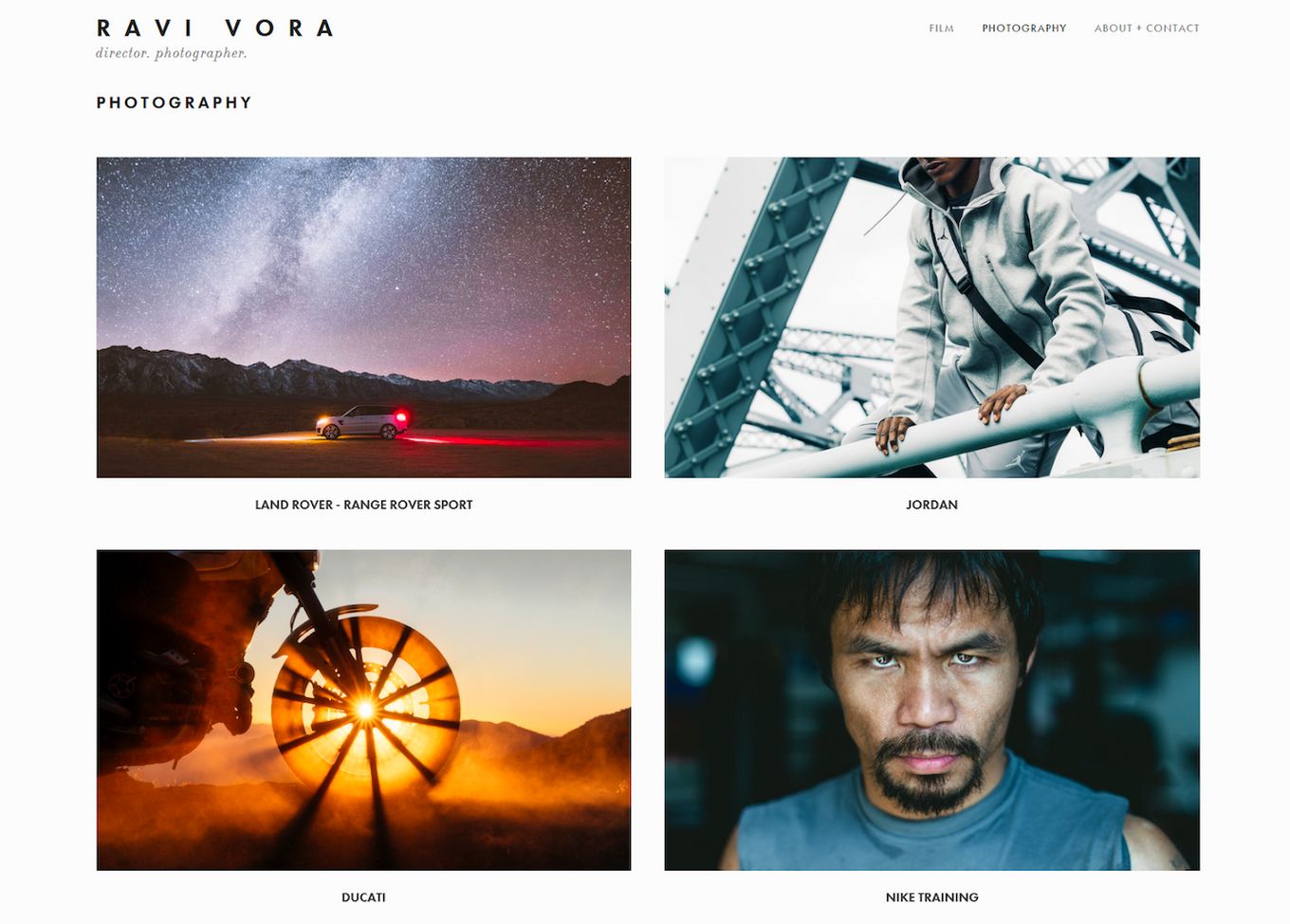 This photography portfolio example uses a larger grid layout with more whitespace and is very easy to navigate, when you click a gallery it opens up a more complex grid layout for that project. It works well and is very effective with a modern design.
The extra whitespace helps the images stand out, even more, a great minimalistic example.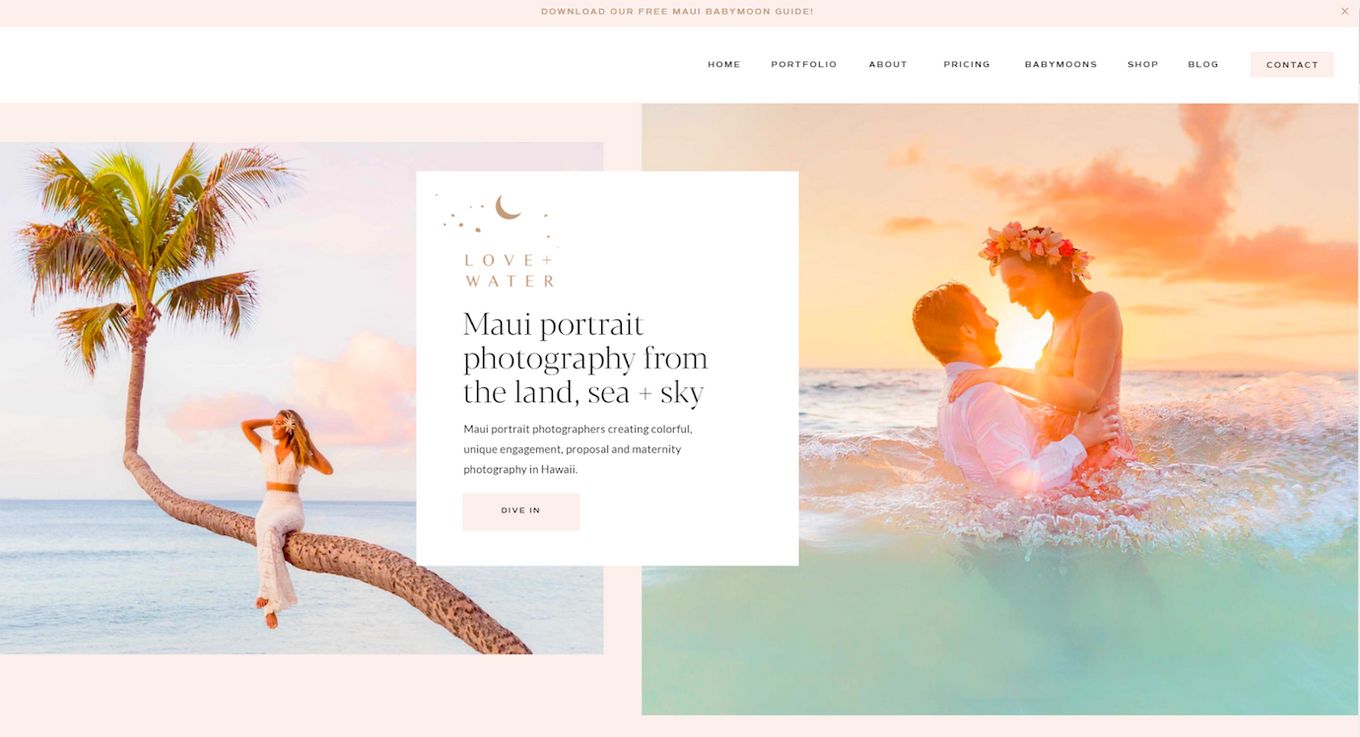 If you are looking for a perfect example of the split-screen layout, this is it!
It creates a professional look and is a great way to show off high-resolution images at scale. It is also a different way to create a hero image instead of just one large full screen header.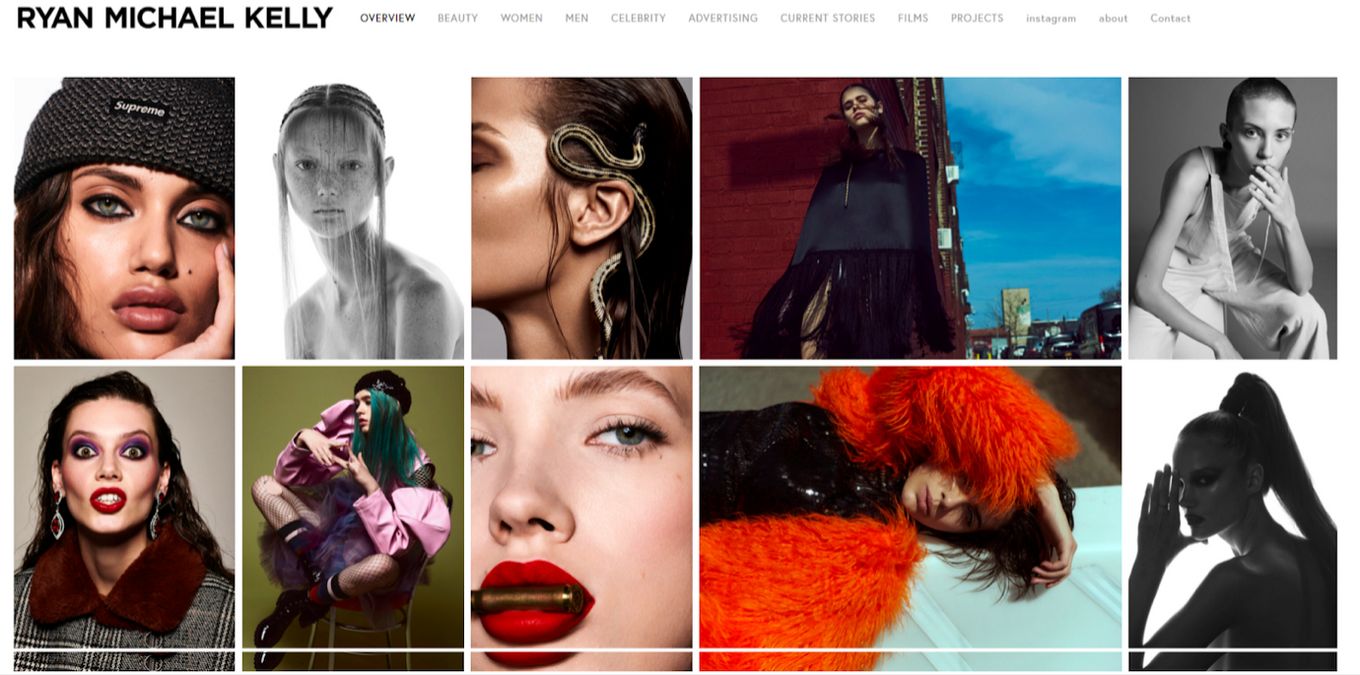 Another great example of how effective the grid layout works with images. This one spans across the entire screen and shows a range of different-sized images as you scroll down.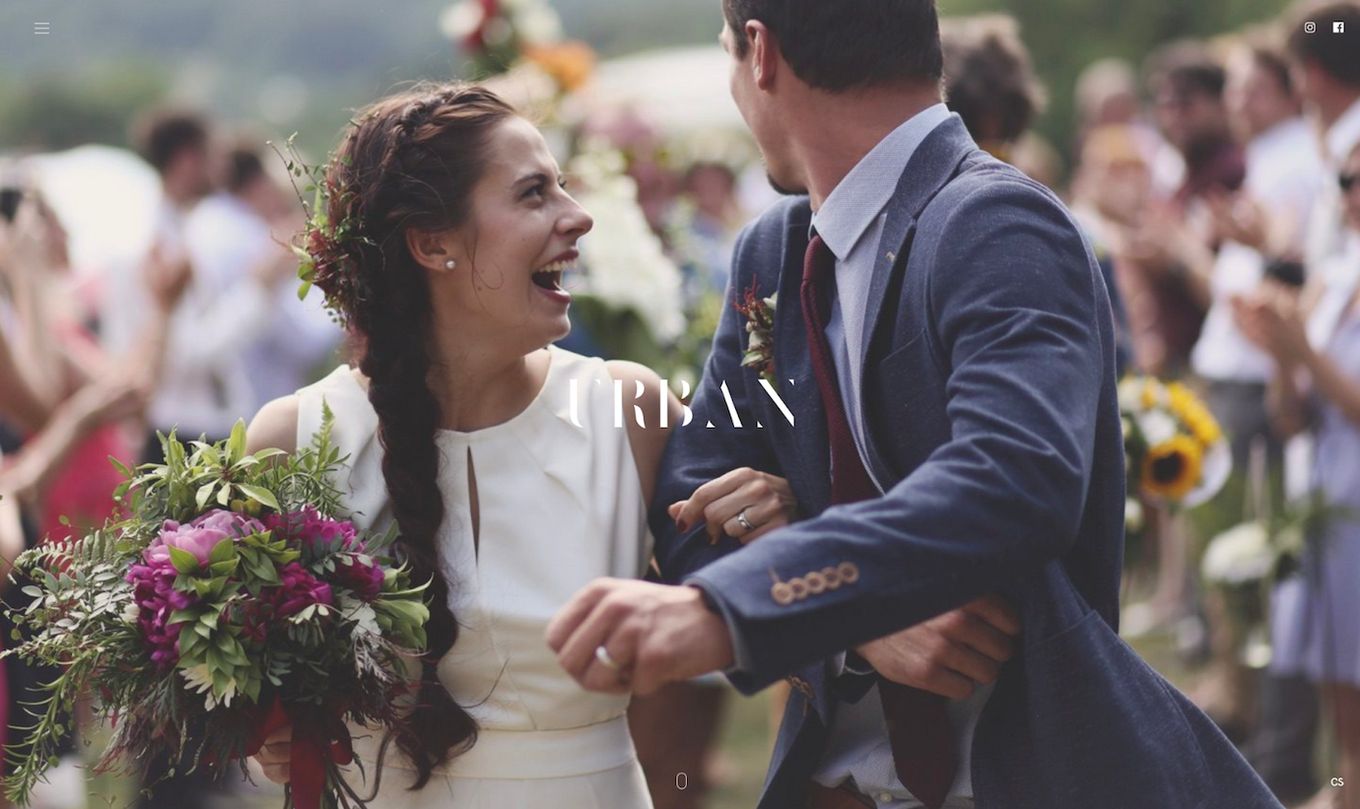 Urban photography uses a full screen slider to tell a story as the user scrolls down.
The whole website is a full screen slider and as you scroll down, the images blur, and text appears to explain the details.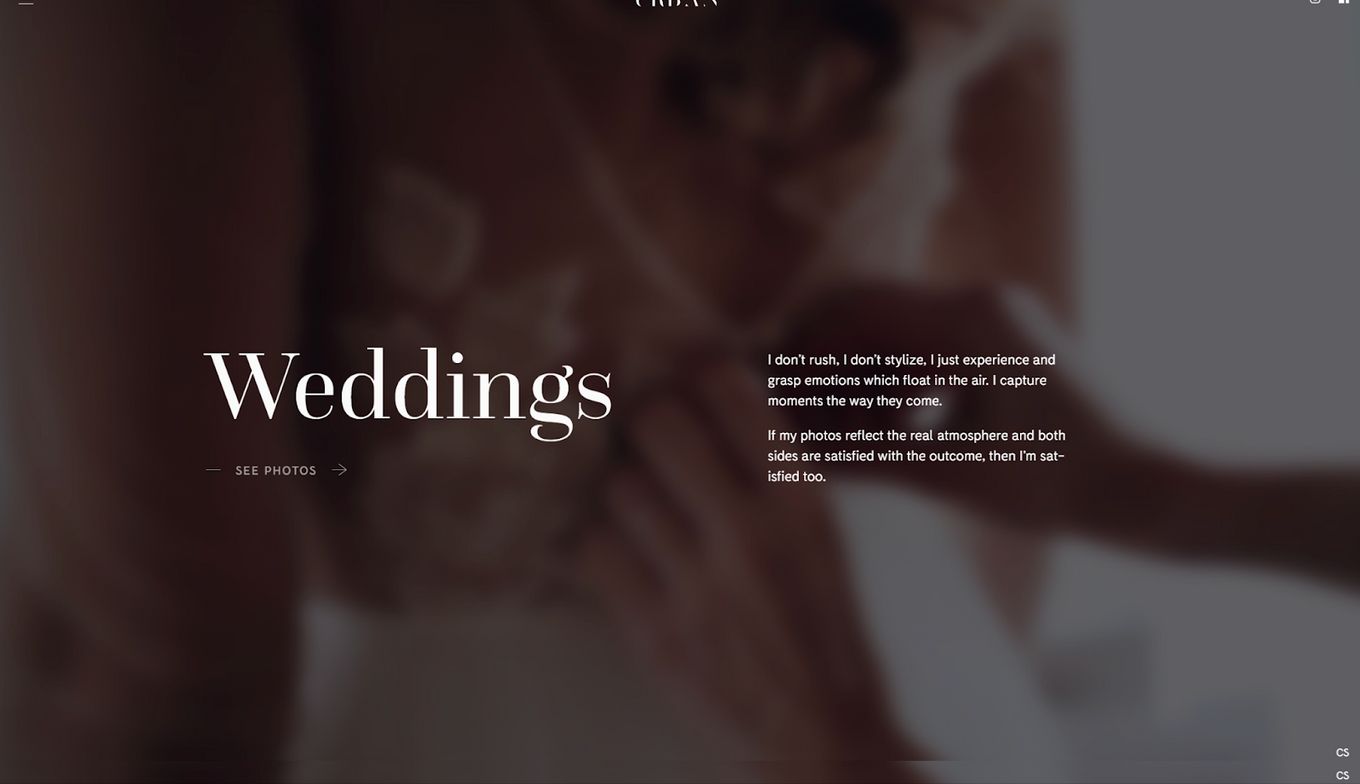 While this photography portfolio example is very engaging and visually impressive, the contact information is found right at the bottom which may be annoying to some users with all the scrolling.
A different kind of grid system, no gaps or whitespace at all, except for the header where the navigation is.
This design isn't for everyone but is very effective, images are all the same size and the mouse controls the scrolling when moving around. A very different and interesting approach.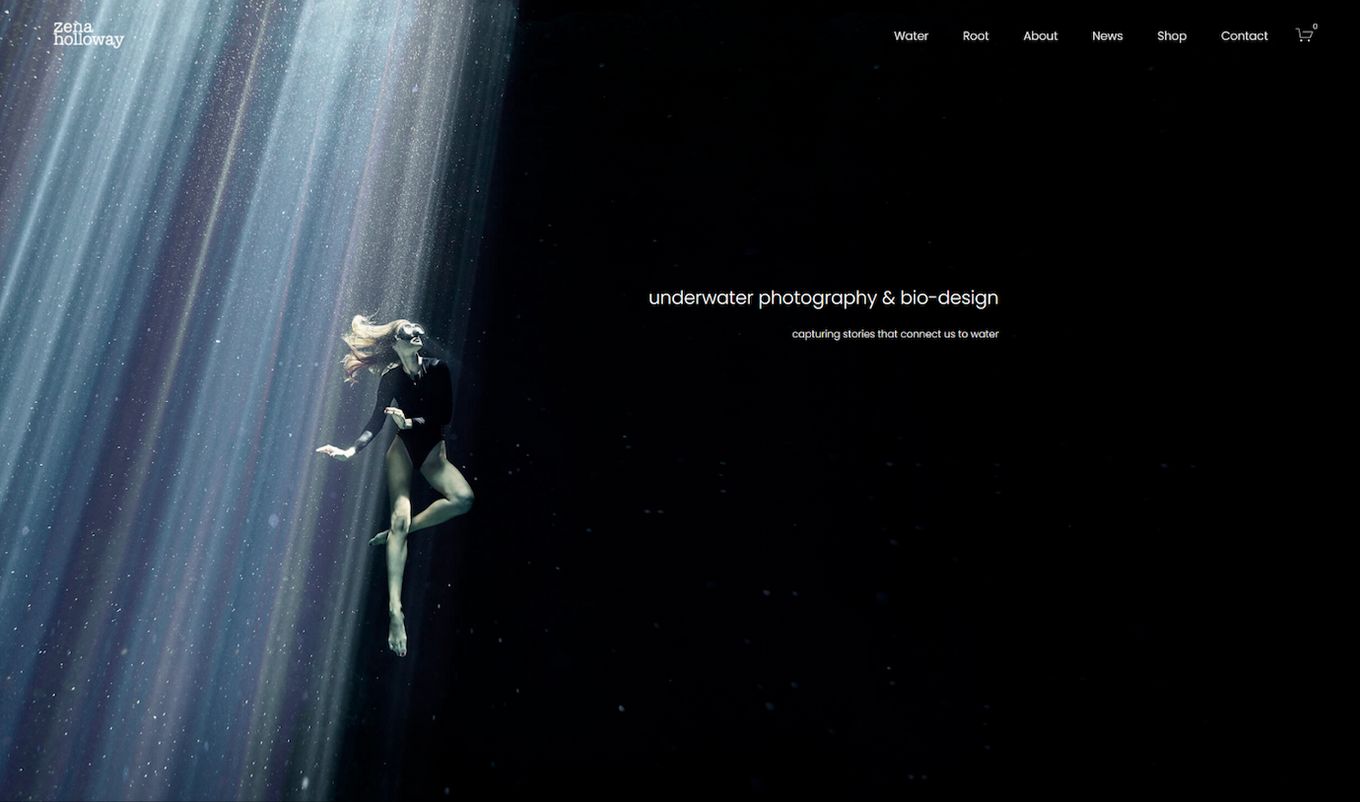 We have seen the usage of lots of different hero images before but this one matches the hero image with the design of the website header.
The logo uses the hero image's background as an amazing backdrop and the header navigation is very visible in the black area.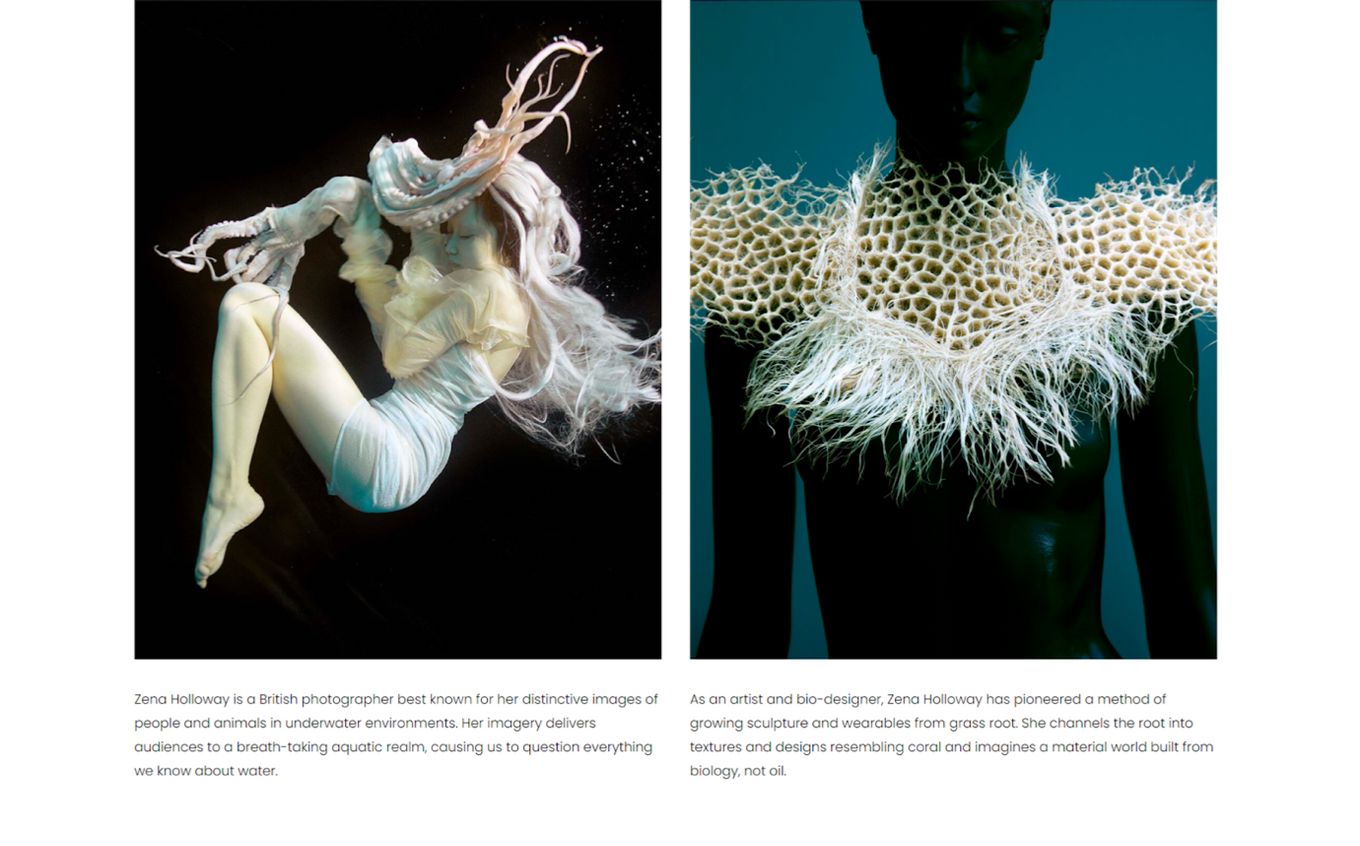 As you scroll down you are present with a split-screen website layout with text below each image. These images make use of whitespace really well and it makes them stand out even more, creating a very powerful viewing experience.
This photography portfolio example is very creative and exciting to navigate. It starts with a large hero image header and a mobile menu to the right.
As you scroll down you are presented with a map of locations of different albums to click on.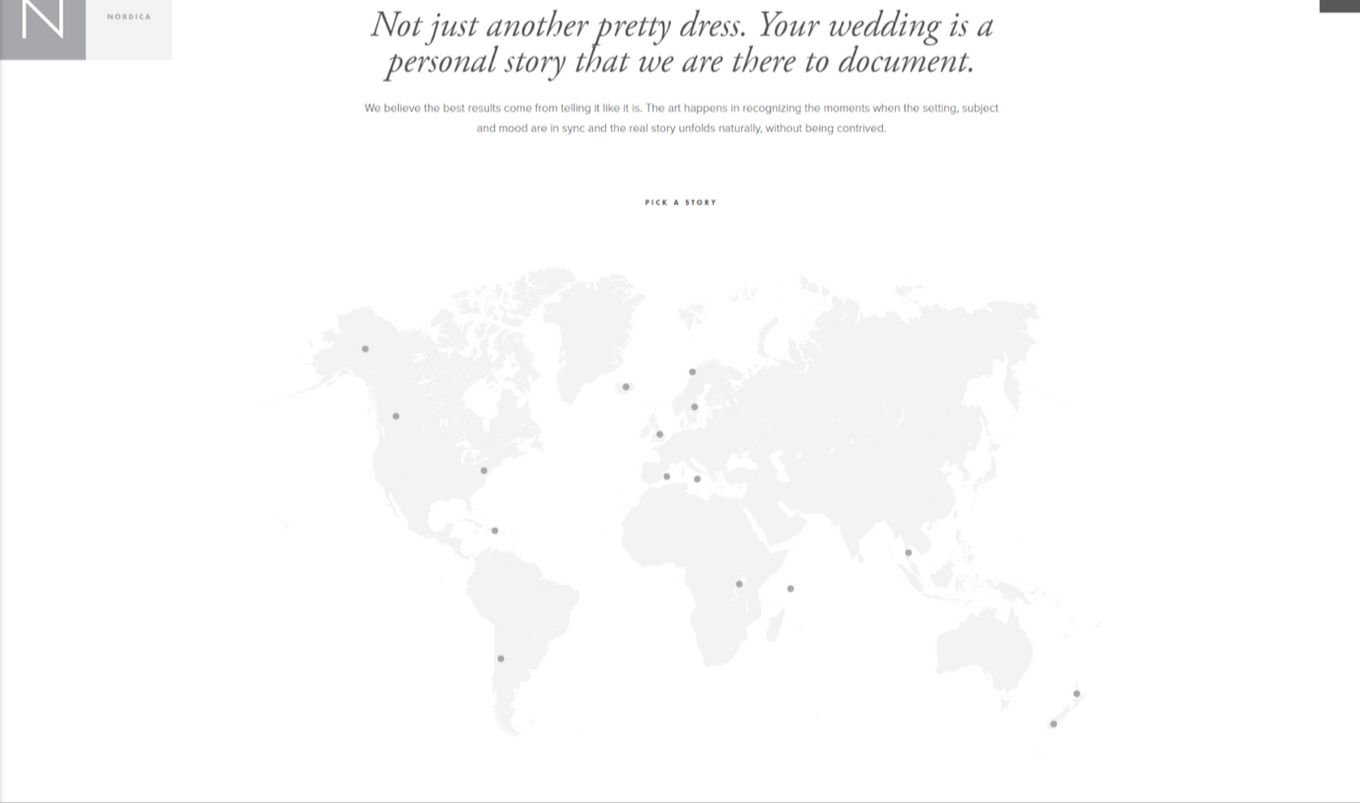 This is very different and unlike the others photography portfolio examples, this design, if you have not noticed, always keeps to a boxed style as well, from the logo to all the images and menu.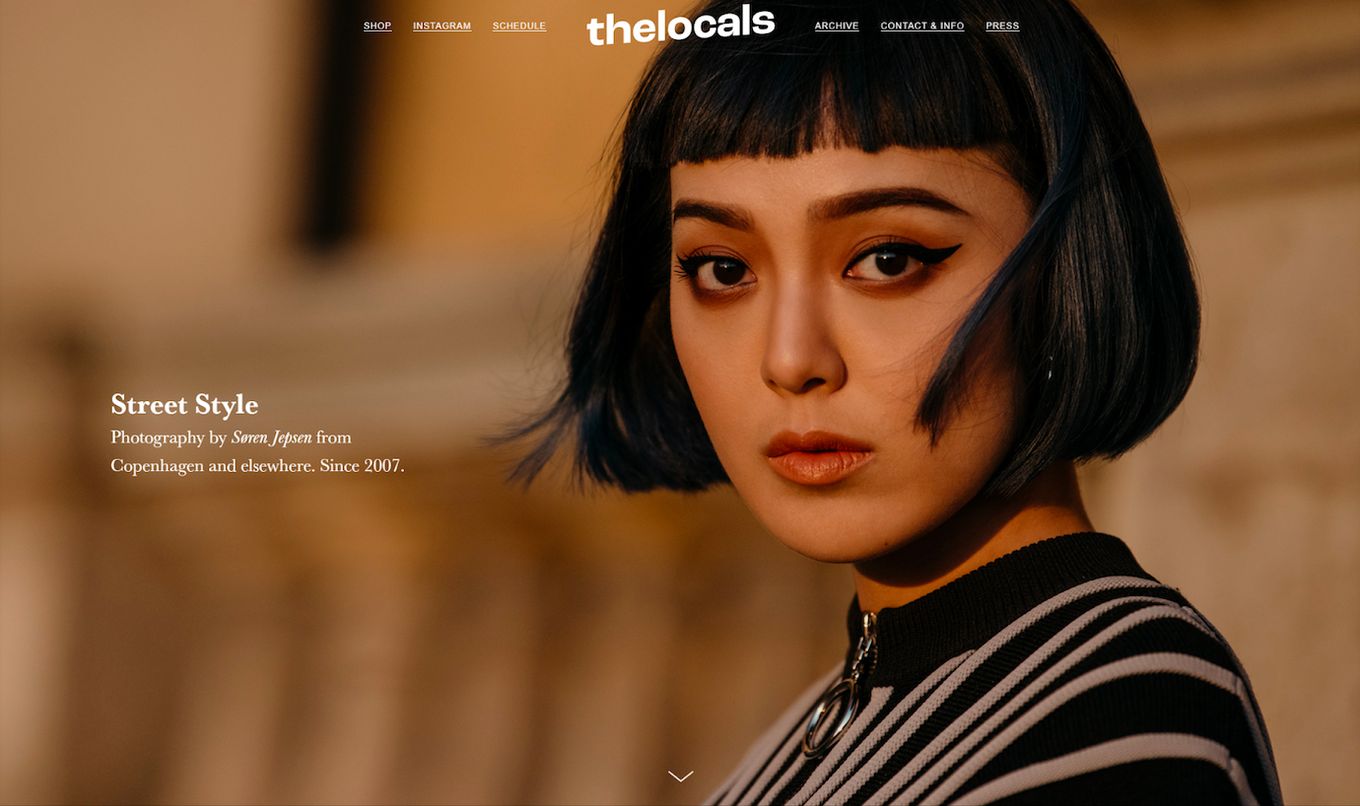 A stunning photography portfolio example of a hero image header and as you scroll down a range of different parallax effects.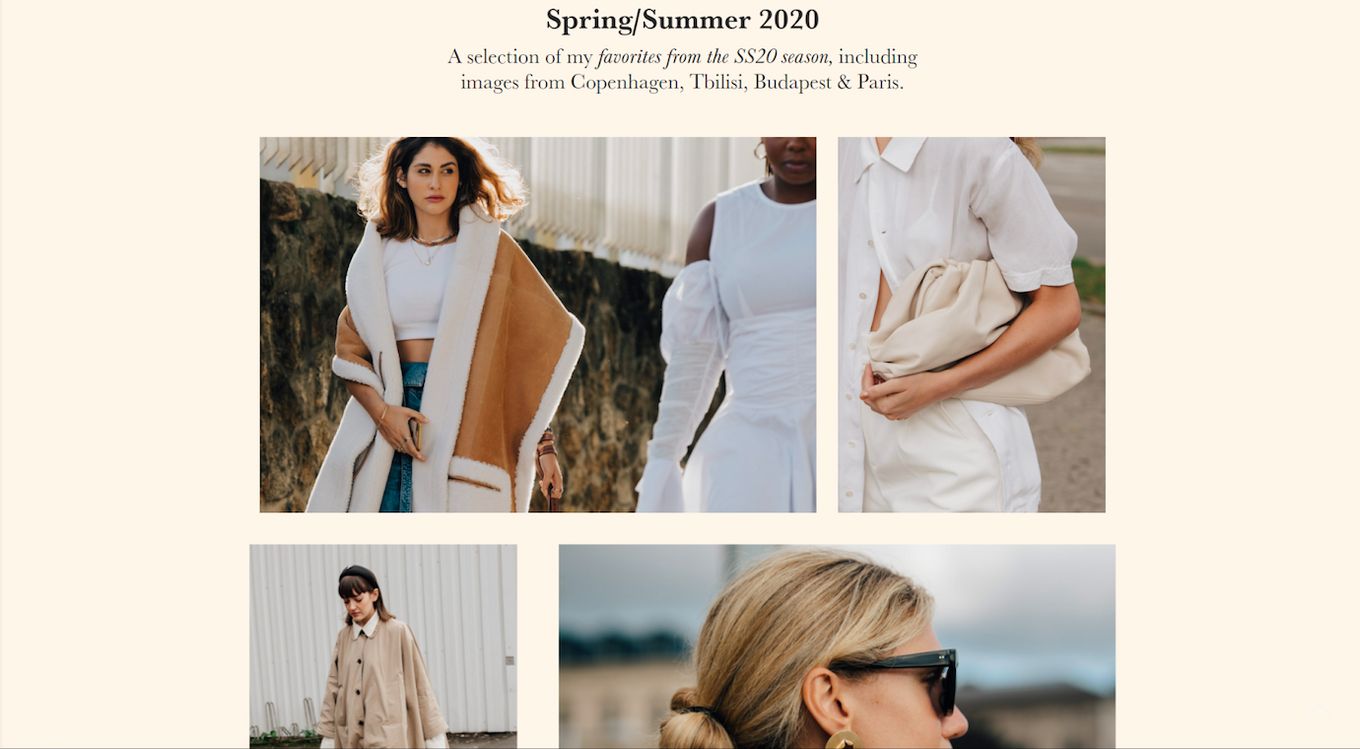 It uses a grid layout combined with parallax, fading, and sliding effects. In words that may all sound annoying but it actually works really well, everything is smooth and loads quickly.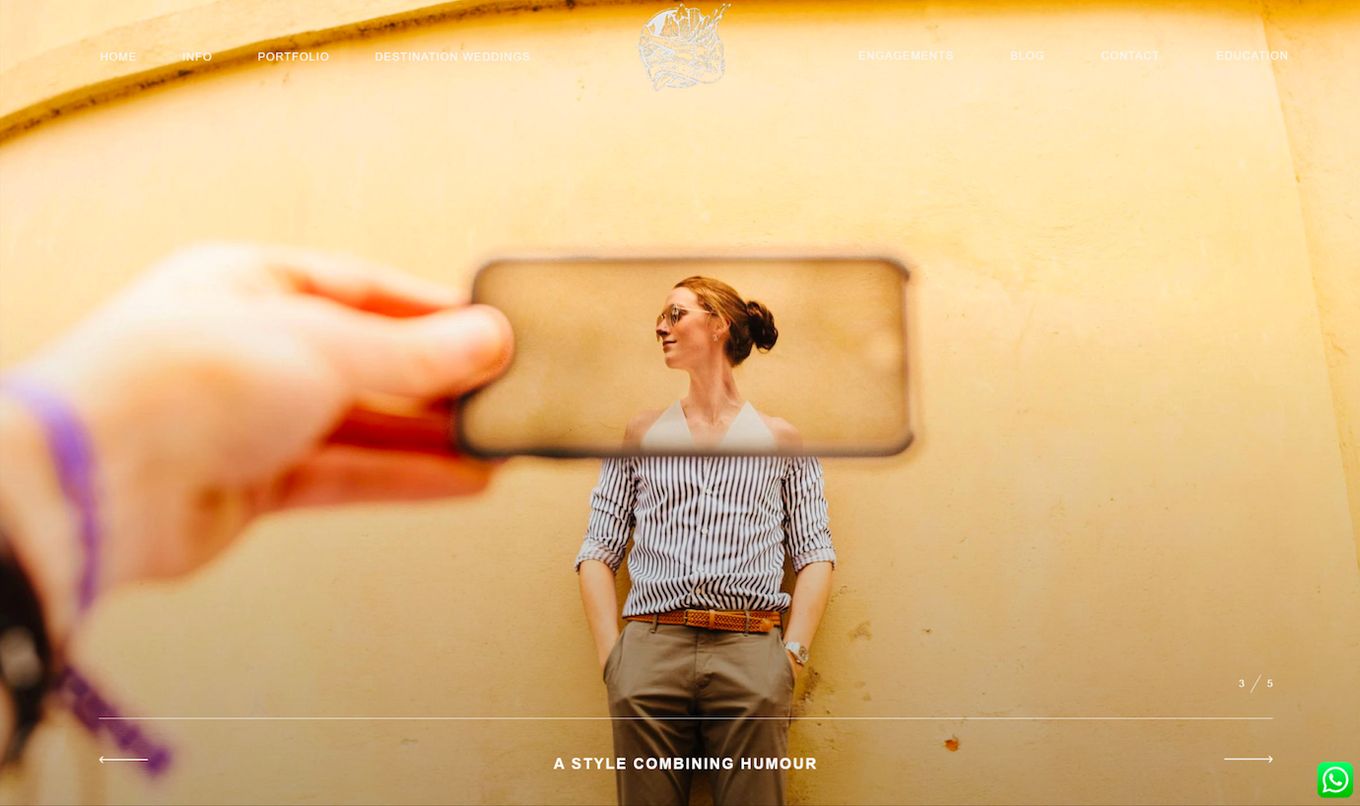 Uses a full screen image slider to showcase recent work and a short description at the bottom, the main navigation is part of the hero image slider.
The images in the slider create a massive impact and statement.
Combined with high resolution images and effective copywriting this design is clean, slick, and feels very modern. You can follow these steps to make your own JavaScript image slider and add it to your photography portfolio.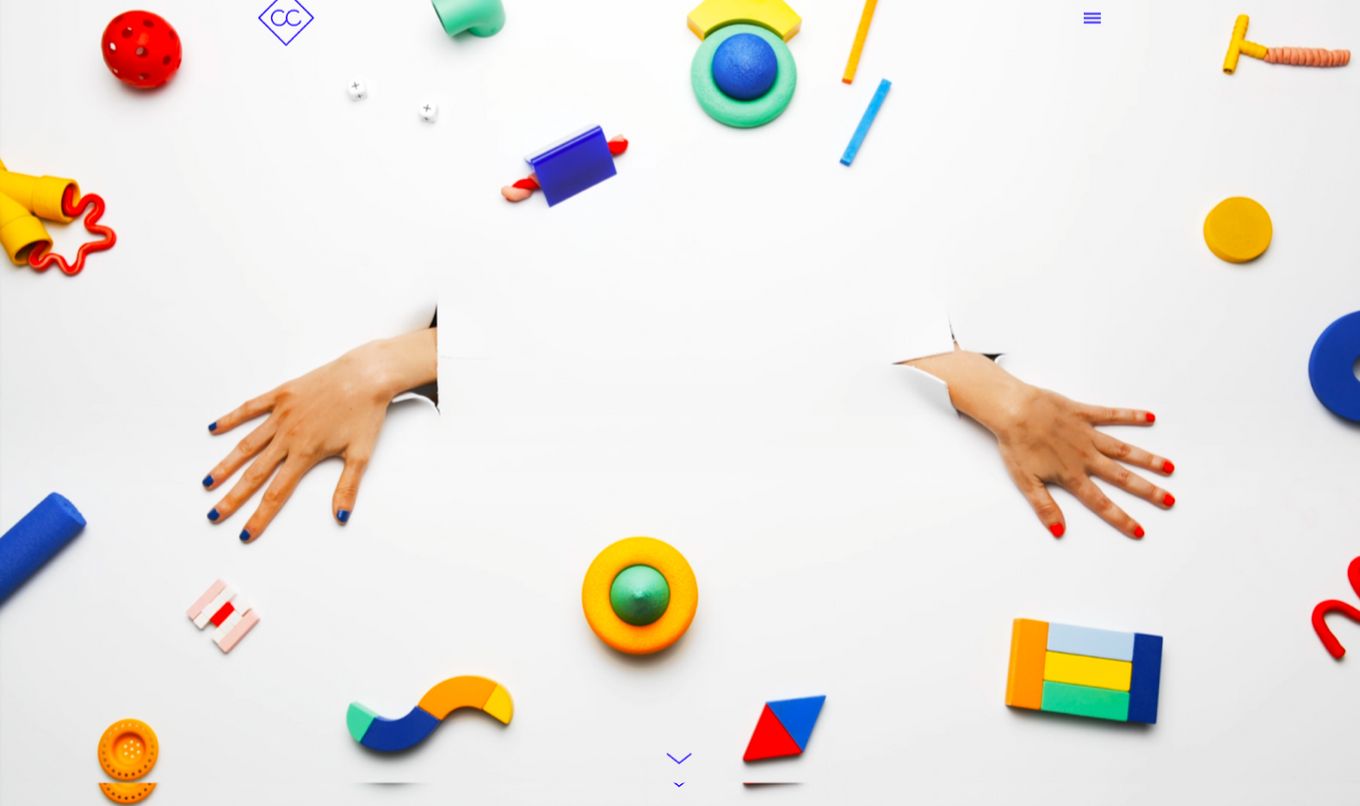 Sometimes images can feel a bit static and not every design will feel exciting but one way to make images more engaging is to use stop-motion.
That is exactly what this website does: it shows off their work based on stop-motion pictures. It is very effective and makes the content more exciting to look at.
Combines amazing photography with interesting stories which are told through short moving images.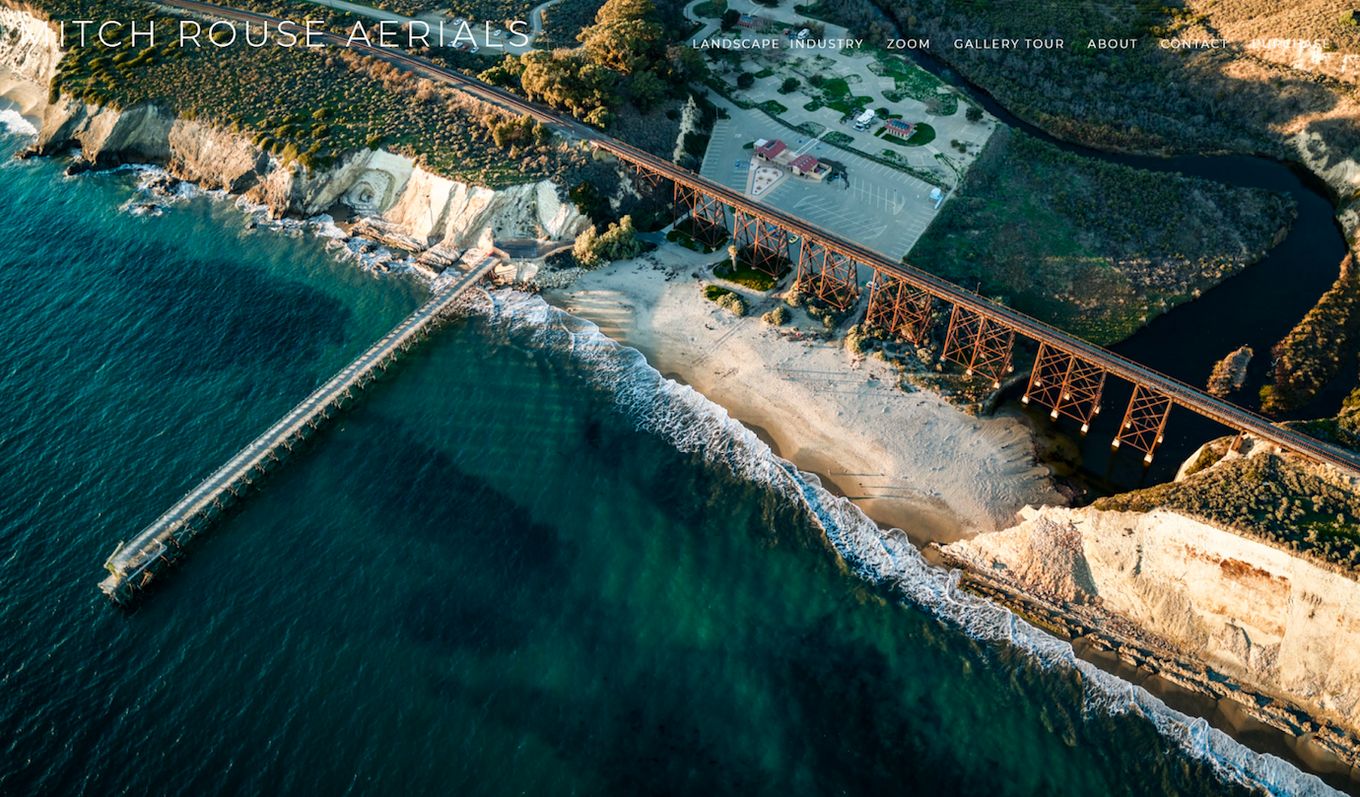 If you are working with aerial photography this website design just goes to show how powerful full screen images can be.
The Sweeping views from above work well with large hero images, capturing great detail in the pictures.
The logo is just plain basic text but it gives a minimalist look and feel.
Final Thoughts
We have seen a lot of images, designs, and layouts in this article and a lot of them focus on the grid layout. The grid layout is very popular because it displays images very well, allows you to define whitespace with gaps, and works well with different sized images.
Even though lots of designs use the grid layout, as it does also scale well with loads of images, it can be paired with other layouts like the split-screen style or full screen sliders as well.
Overall, it is about keeping the design simple and allowing the user to freely navigate the page without much trouble. Let the user quickly access the impressive content and let the images do the talking.
While a lot of these designs look very similar, I would like to recommend fullPage.js as I have done throughout this article. By taking inspiration from the different layouts here you can combine them with the powerful full screen features that fullPage.js gives you, it has many different options and includes a parallax extension, allowing you to create something totally unique.
Related Articles