Discord is a widely used platform for messaging and voice communication, but it's also common for users to be curious about the servers someone frequents. If you're trying to figure out how to see what Discord servers someone is in, there are a few methods you can use.
Sure, you could just ask the person directly, but there are times when that's not possible. So, continue reading to explore how to see what servers someone is in Discord.
How to See What Servers Someone Is in Discord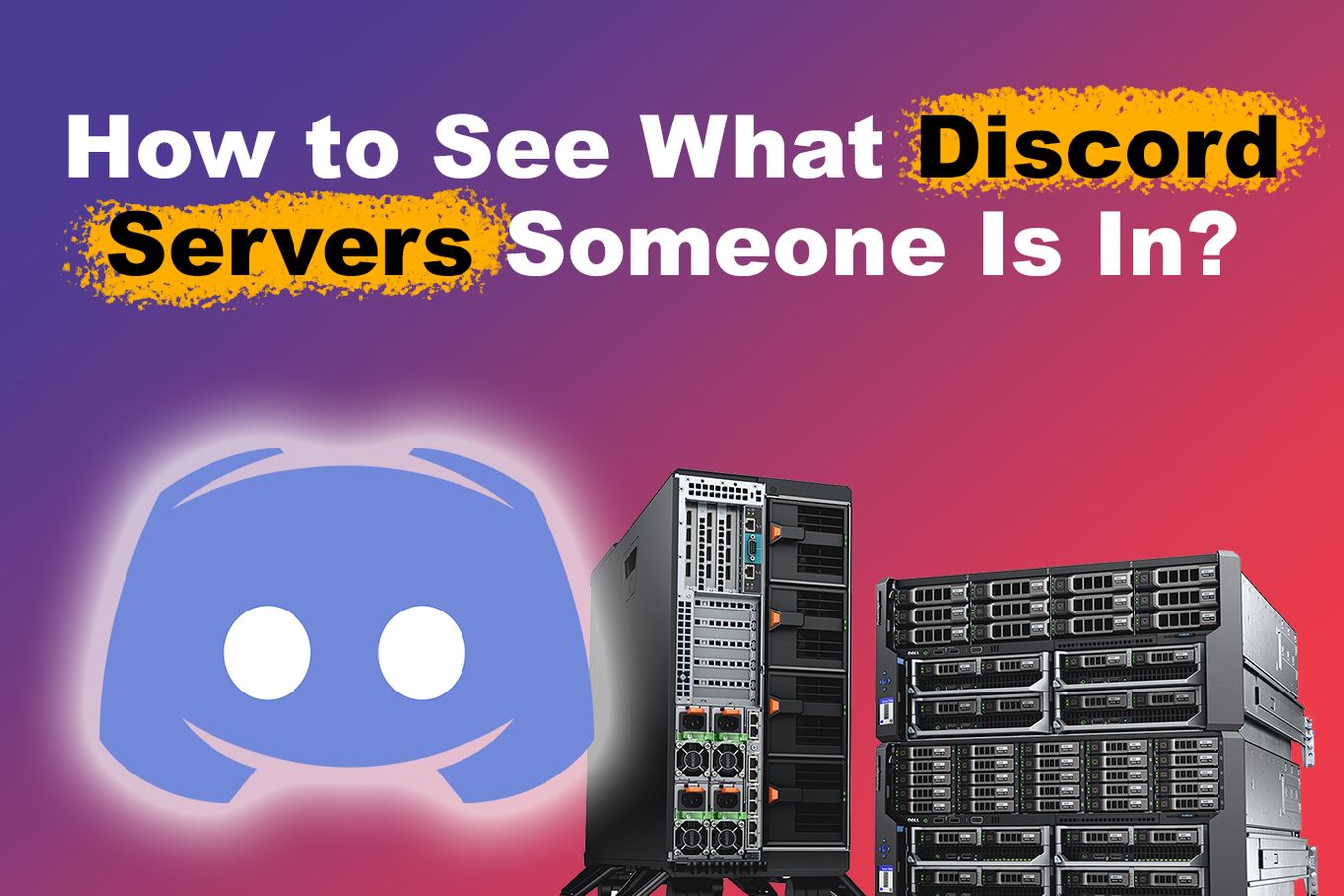 The most practical way to see what discord servers someone is in is to check the mutual servers list. Unfortunately, this is limited to those servers that both you and your friend are members of.
Check this forum thread that explains How To Search for Someone's Servers.
On discord, here's how to see what servers someone is in:
Step 1: Open the Discord App & Go to the "Friends" Section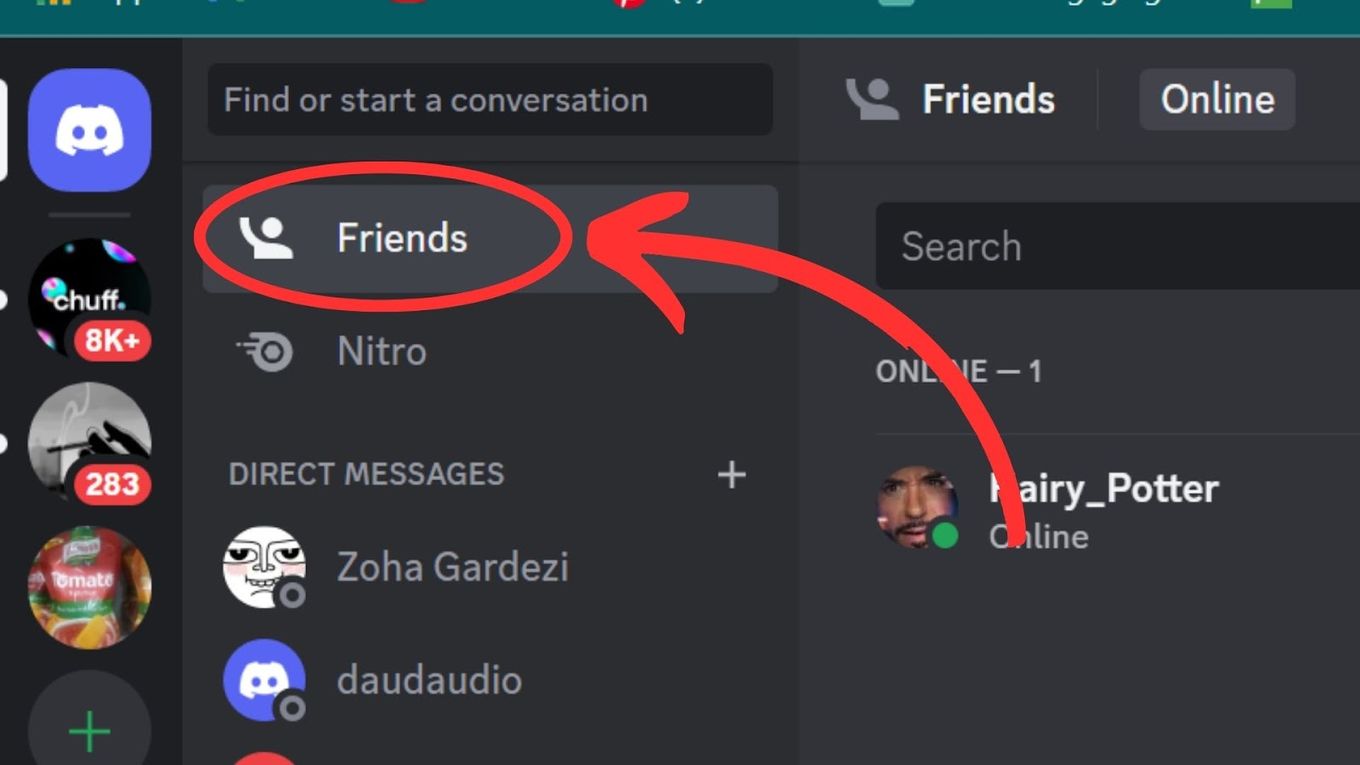 Step 2: Right-Click on Your "Friend's Name" or "Picture"
This will open their Discord profile.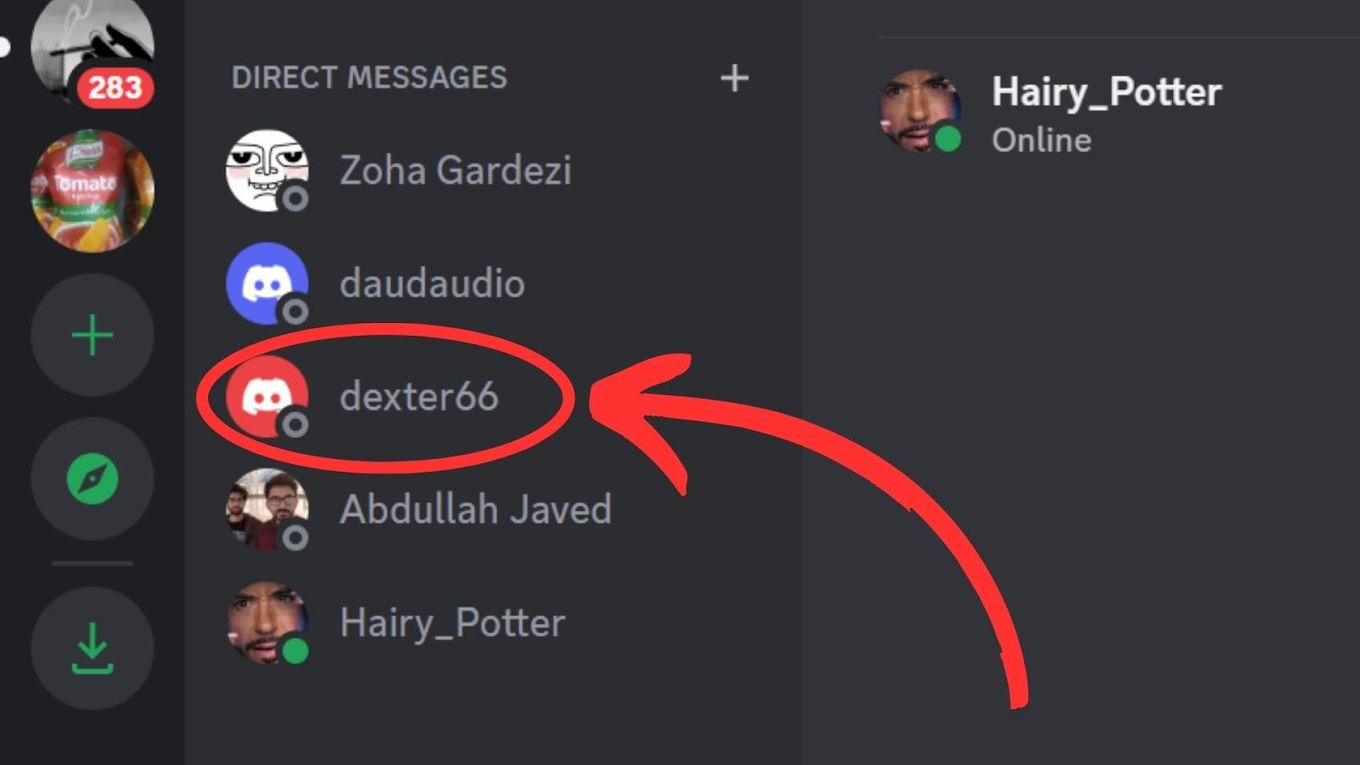 Step 3: Select the "Profile" Option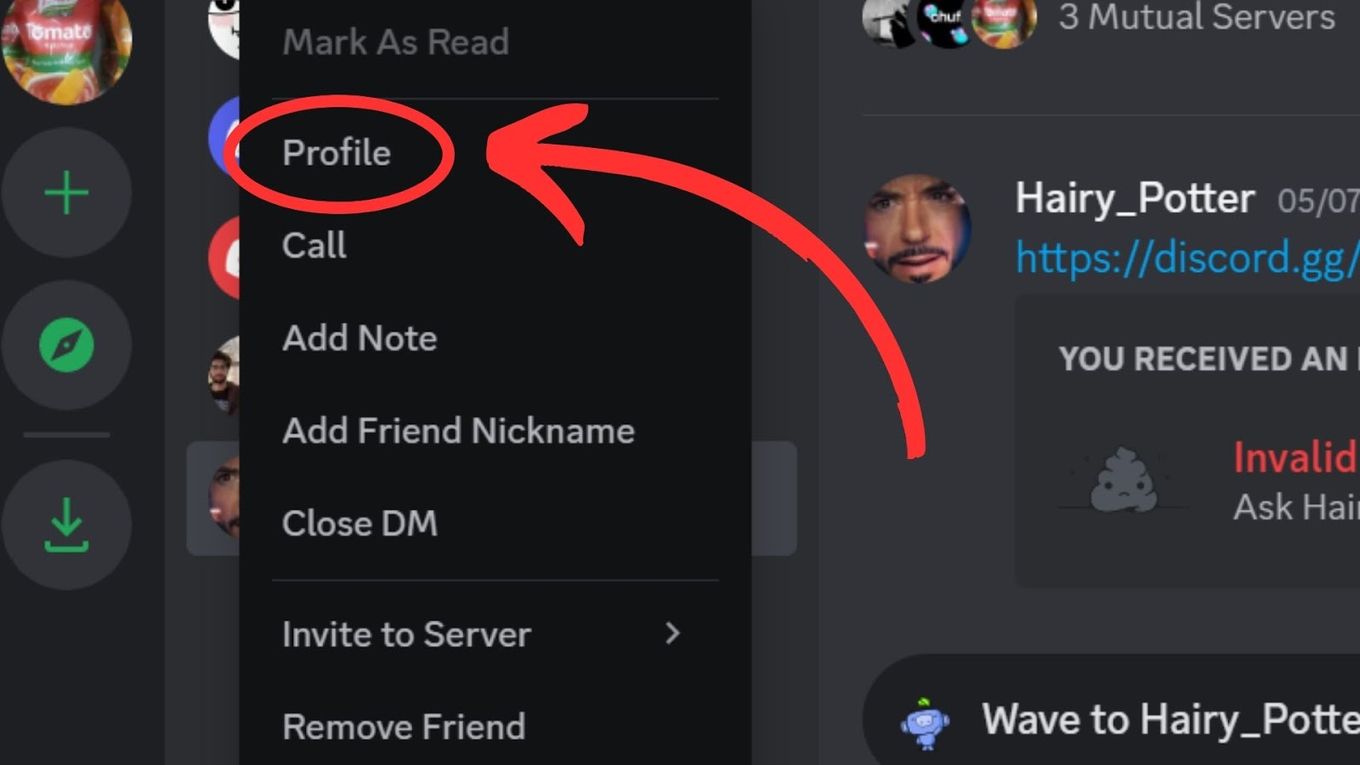 Step 4: Select the "Mutual Servers" Option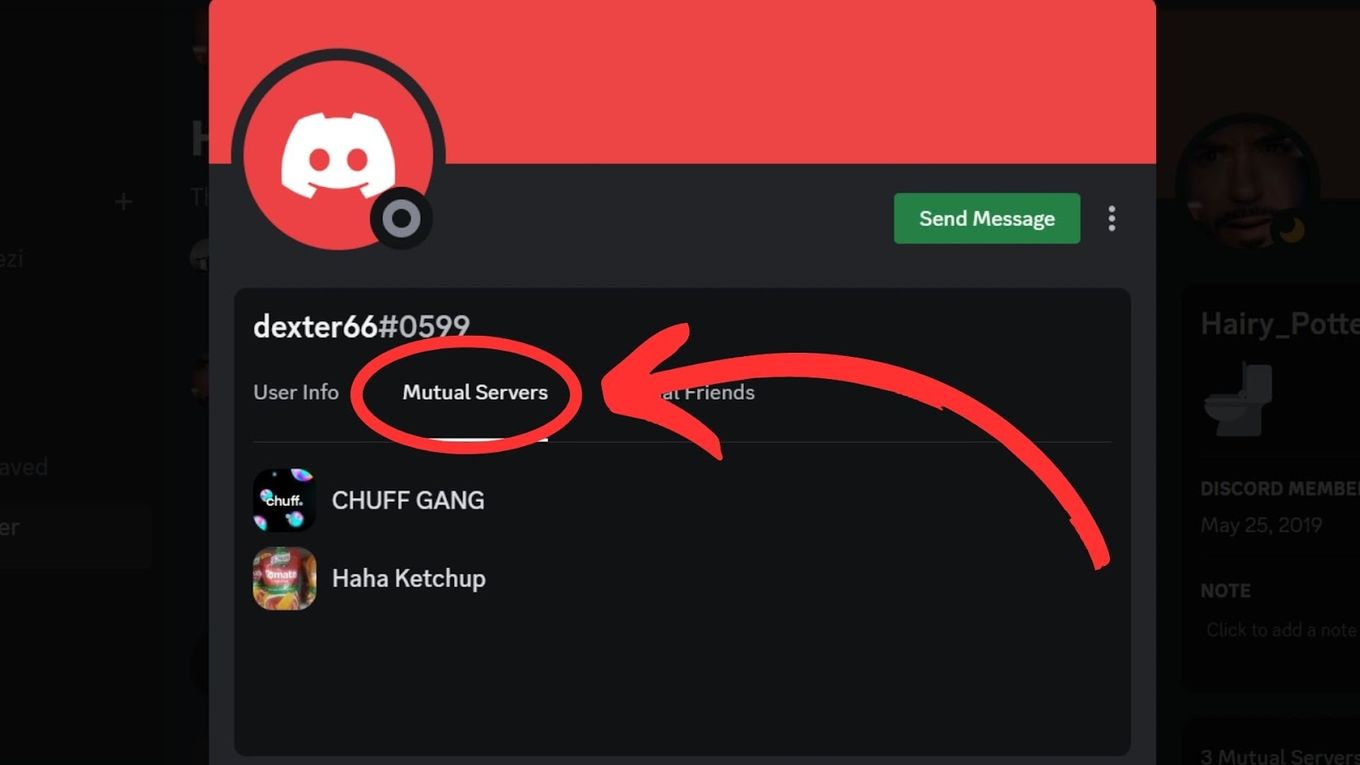 Bear in mind that It isn't possible to see what's inside a Discord server without joining it, and there is no preview feature available. So, you'll only be able to see the servers you are both in.
Can Someone See What Discord Servers I'm In?
Yes, but only if they are on the same server as you. Discord provides a certain level of privacy when it comes to sharing information about the servers a user is in. Your mutual servers will be listed on your profile. However, they will only be able to see the nickname you have for that server and not any additional information.
The level of privacy ensures no one outside of these servers can see your activity or servers.
While other users cannot see your servers, they can see other information like your status, listening to music on Spotify, or streaming on Twitch.
Protecting your privacy on Discord requires being mindful of what you share.
Discover the best way to level up in Discord and increase your XP!
How to See Friends With Mutual Discord Servers on Discord?
Here's how to see what servers someone is in on Discord when it is in your friend list.
Step 1. Open up Discord
Step 2: Click on the "Home" Icon at the Top Left of the Screen.
This will bring up your list of friends.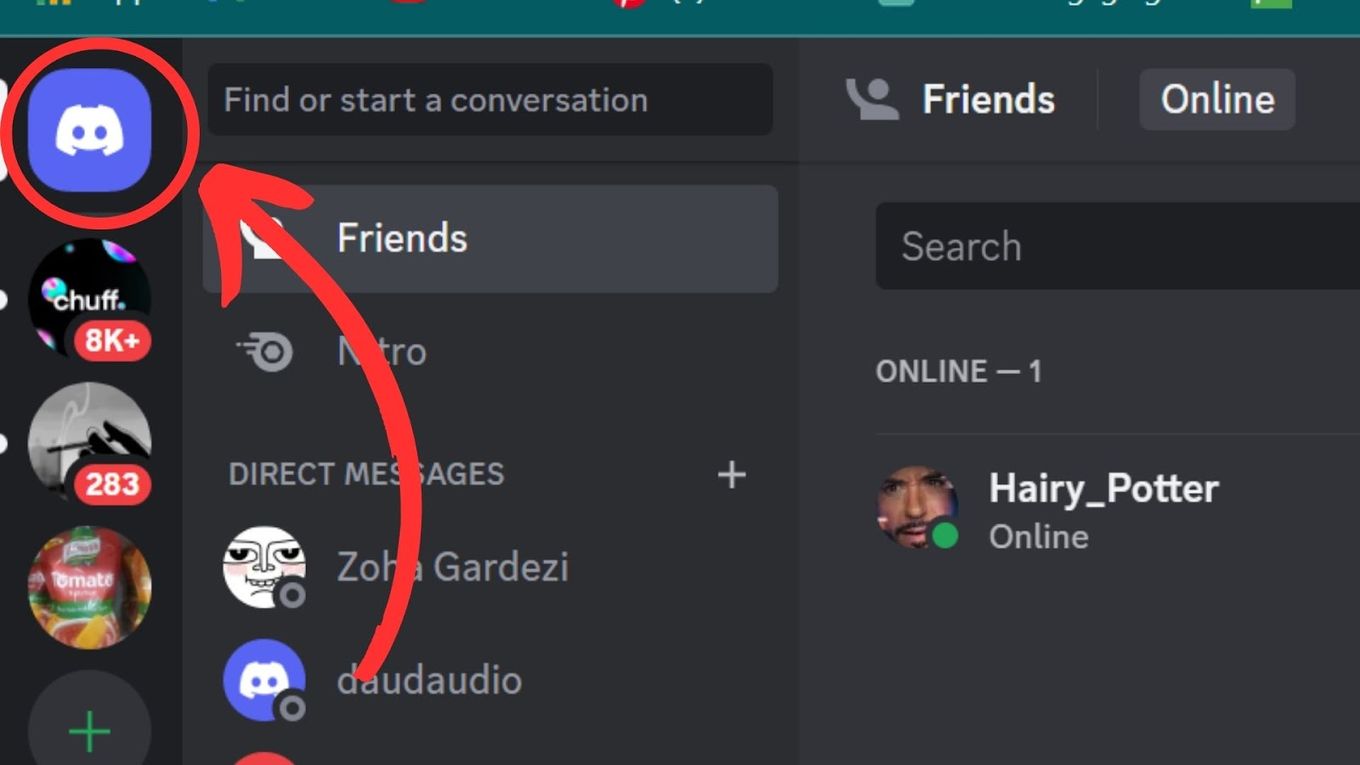 Step 3: Select the Friend You Want to See Mutual Servers With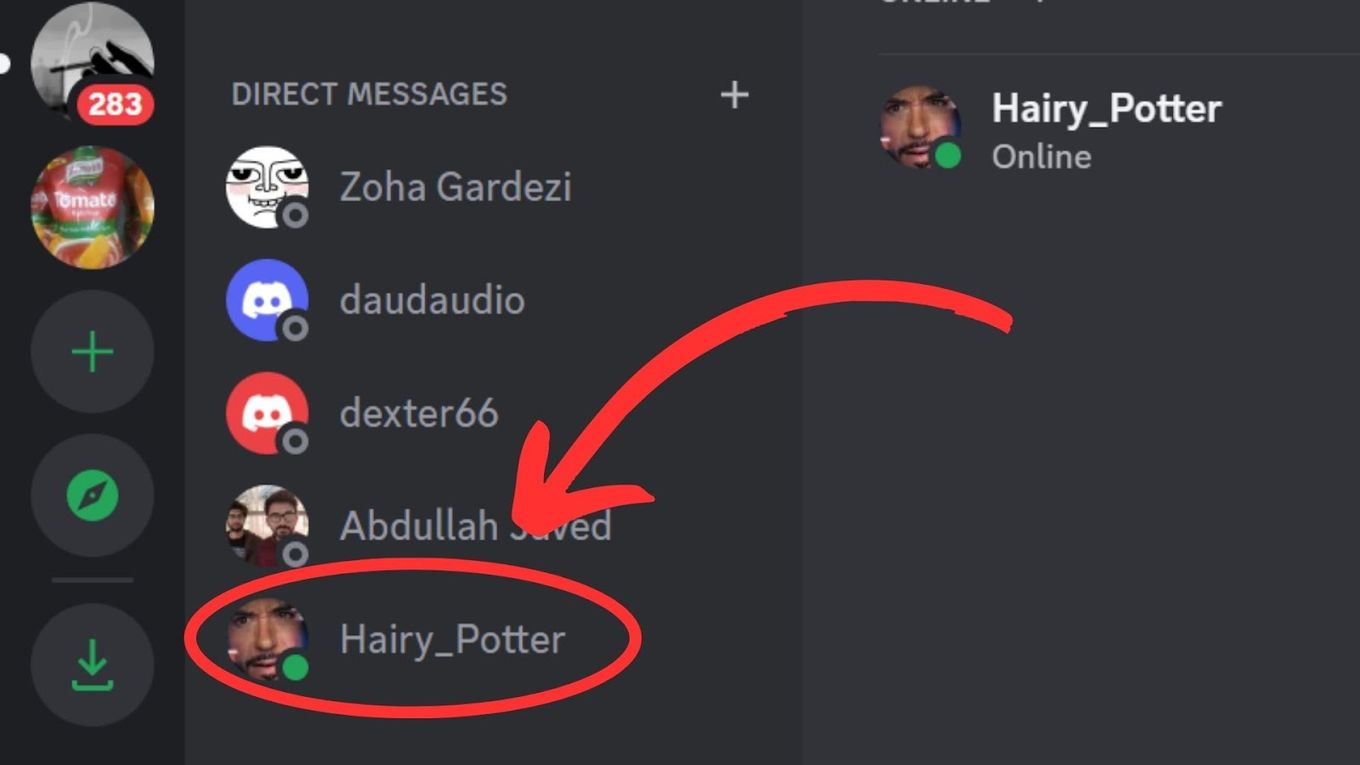 This will open up a chat window with that person. If you and the friend are on the same server, you will see it mentioned in the chat window.
Step 4: Click on the Person's Name at the Top of the Chat Window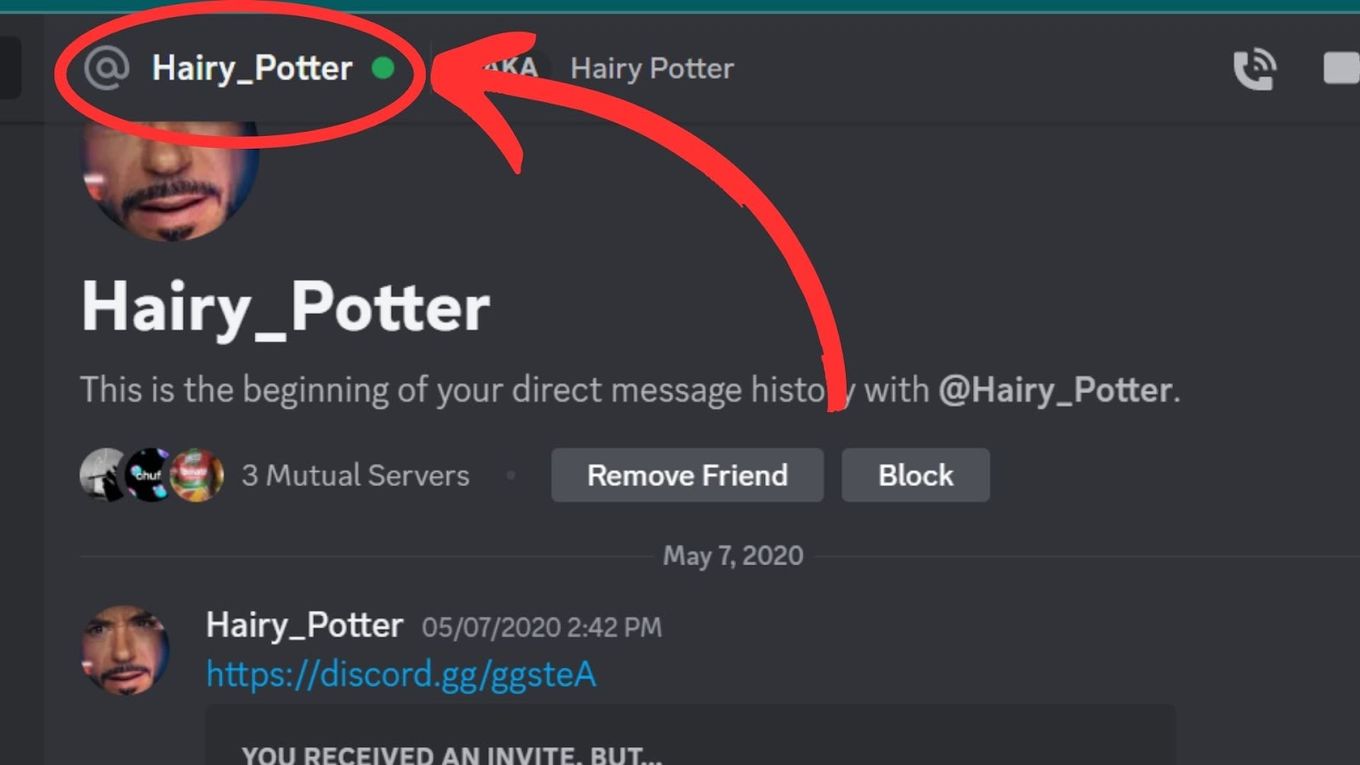 Step 5: Click on the "Mutual Servers" Tab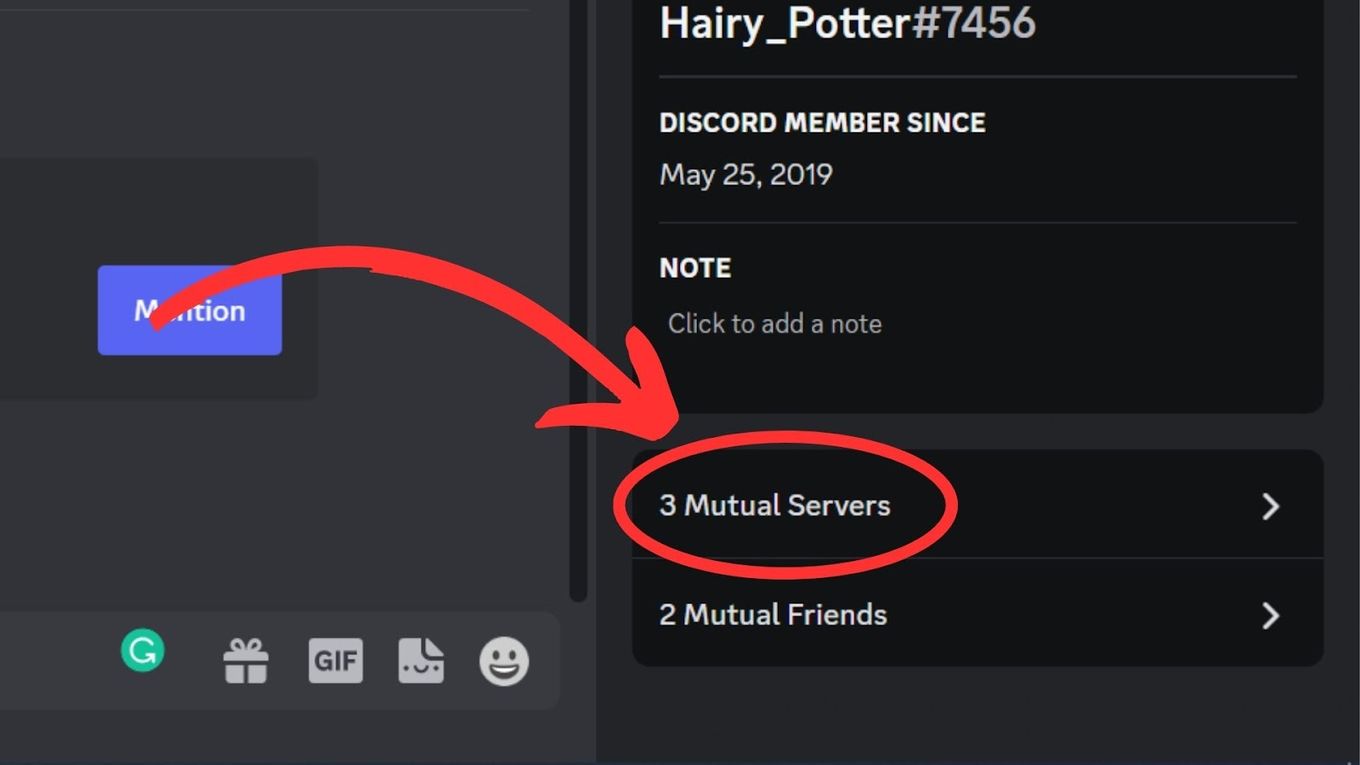 Here you will see a list of all the servers that you and the friend have in common.
Can I Hide Mutual Servers?
No, you can't hide mutual servers on Discord. The option to hide mutual servers has been requested years ago, but Discord has not yet developed it. The most you can do is make the server difficult to be found by putting it into a folder and changing the folder color to the discord background color. Here are the steps:
Step 1. Create a folder by selecting the server you want to hide and dragging it into another server.

Step 2. Right-click on the folder & select "Folder Settings".

Step 3. Choose a color that matches your Discord background color.

Step 4. Add 4 more servers and move them to the top of the folder.

Step 5. Change the color profile of those groups to the same color as the folder.
Discover how to use Discord on PS5.
Can You See a Discord Server Without Joining?
No, it is not possible to see a Discord server without joining it. While you can see the server's name and icon, you cannot access its channels or interact with its members unless you join. There is also no preview feature currently, though users have requested this feature to get a glimpse before joining.
If you are wondering how to see what Discord servers someone is in without joining them, one option is to ask a member to tell you more about it.
However, if you want to explore the server on your own, you will need to join it. So, browse the channels of the server, participate in its discussions, and determine if it's for you. You can always leave the server at any time.
How to Know If Someone Is Lurking on Discord?
While it is not possible to tell if someone is specifically "lurking" on Discord, per se, there are a few ways to determine if a user is active or currently online in invisible mode on Discord.
Method 1: Number of Online Users
Step 1. Join a Discord Server & select a text channel.

Step 2. Invite the person you suspect is lurking.

Step 3. Look for the "Online" status indicator.

This will show you the number of online and offline users on the server. Take note of the number of "Online" users.

If the "Online" status indicator changes to "Online: 2" while you are still the only one online, it means that the person you suspect is using invisible mode.
Some Discord users may set their status to "Do Not Disturb" or "Idle", which may also affect the number of "Online" users. If in doubt, you can try messaging the person directly to see if they respond.
Method 2: Activity Status
To check on the latest activity status, follow the steps below.
Step 1. Click on the profile of the user.

Step 2. Look for the "Activity" section.
This will show you if the user is currently playing a game or listening to music, which can be an indication that they are currently active.
Note: take into account that game activity status can be hidden by the other user. In that case, this method won't be effective.
Method 3: Tagging
When you tag someone in Discord their username appears in a list in the member's section. Here is the step-by-step guide for tagging someone:
Step 1. Type "@" in the chat bar.

Step 2. Check if the name of the user appears in the members section.
If you see a member that appears as "Offline", then this can be an indication that the user is active or lurking, but it is not a foolproof method.
Can You Track User Activity on Discord?
Yes, you can track user activity on Discord unless the other user has disabled his activity status. By default, Discord allows users to update their activity status to show the game they're playing or a supported activity like listening to Spotify. This information can be automatically shared with friends and users in the servers the person is a member of.
However, Discord's official API doesn't allow user accounts to get user activity data from servers, such as user presence unless they are a bot account added to the particular server.
This restriction has led to the development of third-party tools that use automation and scraping to track user activity.
Can Others See What I Search on Discord Server?
No. By default, everything you search for on Discord is only visible to you. Other users on the platform will not be able to see what you search for unless you intentionally show it to them. This is because Discord places a strong emphasis on privacy and user security, and takes great care to ensure that user data is kept safe and confidential.
Another way that someone might be able to see what you searched for is if you share your screen or send a screenshot to someone.
This is because anything visible on your screen can be seen by others who are viewing it. However, this is not unique to Discord and applies to any application or website that you might share your screen on.
It's worth noting that Discord staff or administrators are generally not able to see what individual users are searching for on the platform. Discord uses end-to-end encryption to protect user data, which means that only the sender and recipient of a message can read its contents.
Do you know there are ways to see deleted messages on Discord using a Plugin?
Discord staff do have access to server logs and other system data, which can provide them with some information about what users are doing on the platform. But this is generally used for security and moderation purposes and is not used to spy on individual users.
Privacy on Discord – Good or Bad?
The question of whether privacy on Discord is good or bad is subjective and can depend on various factors.
Discord offers certain levels of privacy to its users, such as the ability to control the information they share about the servers they are on. Which does not always go over well with users trying to figure out how to see what discord servers someone is in.
Remember that it is important to be mindful of what you share on the platform and the fact that your user activity can be tracked.
Related Articles