WooCommerce Product Slider Plugins [Top 10]
The eCommerce business is very popular, it grows more and more every year. Online businesses are more than ever able to get online and sell their products and services.
There are many eCommerce platforms out there and each one has different plugins and marketplaces for customization. Because everyone has access to these plugins, sometimes it makes some websites look very similar and boring.
However, in this article, we will go through some great WooCommerce product gallery slider plugins for you and they will have many options to choose from, giving you the ability to make your slider unique to your brand.
What Is A Product Slider?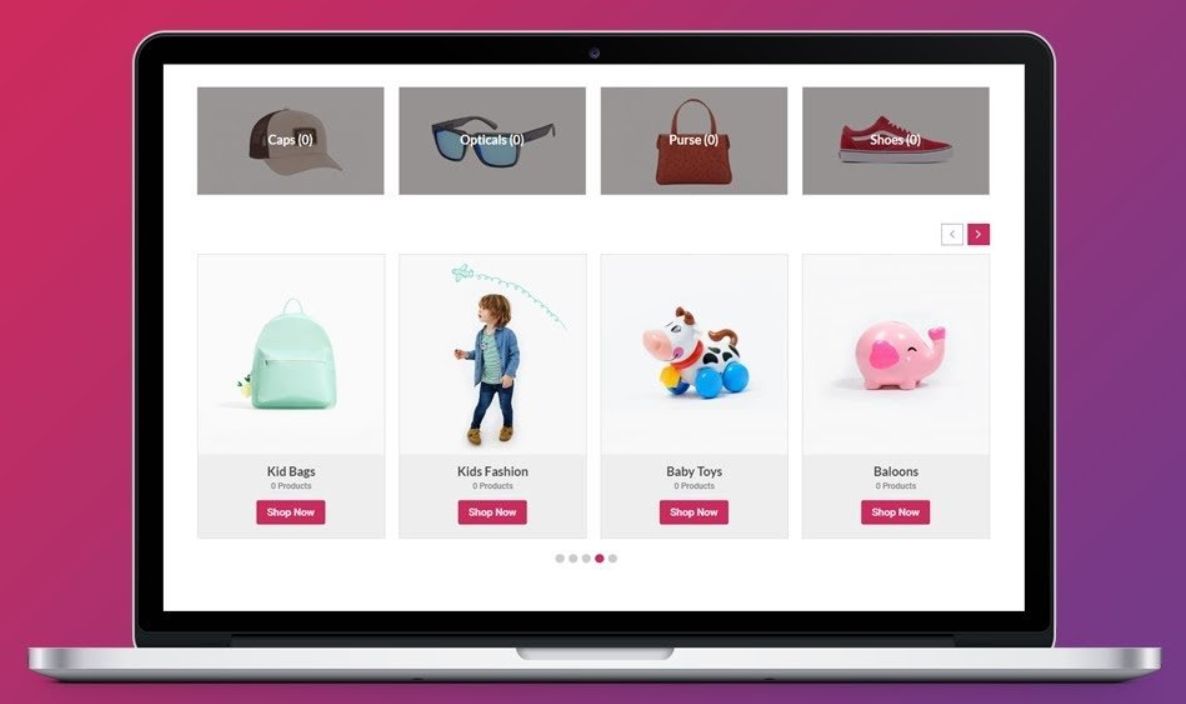 A product slider is a web component that displays your products in the form of a carousel. Products are on a horizontal carousel that sometimes autoplays and allows you to showcase products and maximize space on your website.
Product gallery sliders can be a great addition to your website, even if you are still launching your products with a product landing website. They can keep your users focused and are an easy way to showcase a range of products, creating a CTA (Call To Action).
Key Features Of A Great Product Slider
In this article, I have chosen some of the best product slider plugins to choose from and each one has the following key features that make them great. Overall, when you are considering a product gallery slider plugin, you should focus on the key features:
Rich in features and customizability
Unlimited product display
Display types like featured, top-rated, best selling, etc.
Display products by different categories
Random product display
Transition and hover effects
Easy Call To Action (CTA) badges and buttons
Ability to show images and text
Responsive and touch device support
Autoplay features
Different layouts and structures
SEO friendly for links and content
Easy navigation elements
And the list goes on… Rather than dive deep into each feature, it is probably best to get started and look at some WooCommerce product slider examples to showcase these features for you. But overall those key points discussed are what you should look out for.
10 Top WooCommerce Product Slider Plugins
I have prepared a great list for you and each slider here is picked based on the key features we discussed. Hopefully, you find something that inspires you to use a product slider on your eCommerce website.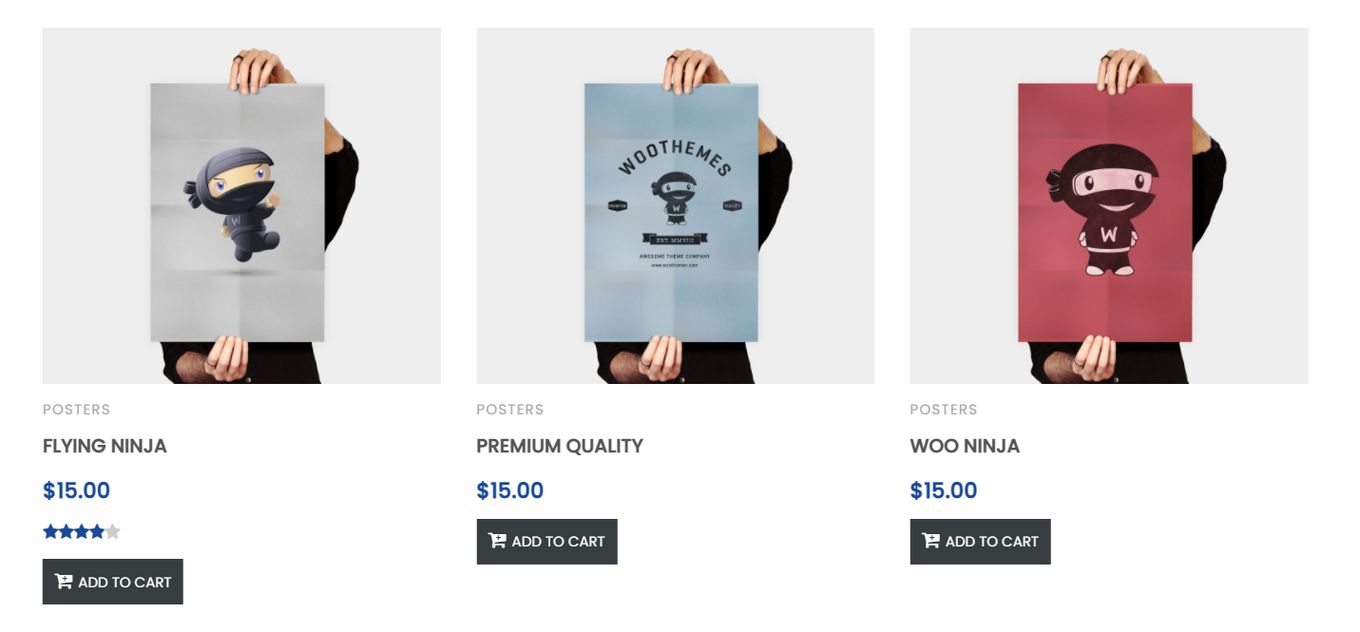 Lots of options and a very minimal design. It will pair well with a modern website layout, very interrogated with WooCommerce products.
Some key features:
Autoplay slider features
Display by different categories
Most recent and latest products
Works well with any WordPress theme
User navigation buttons
This WooCommerce product slider would fit very well in a clean and minimalist WordPress theme like fullPane, which supports WooCommerce. If you want a simple full-screen layout, fullPane will provide you with a vertical scrolling page to showcase your products.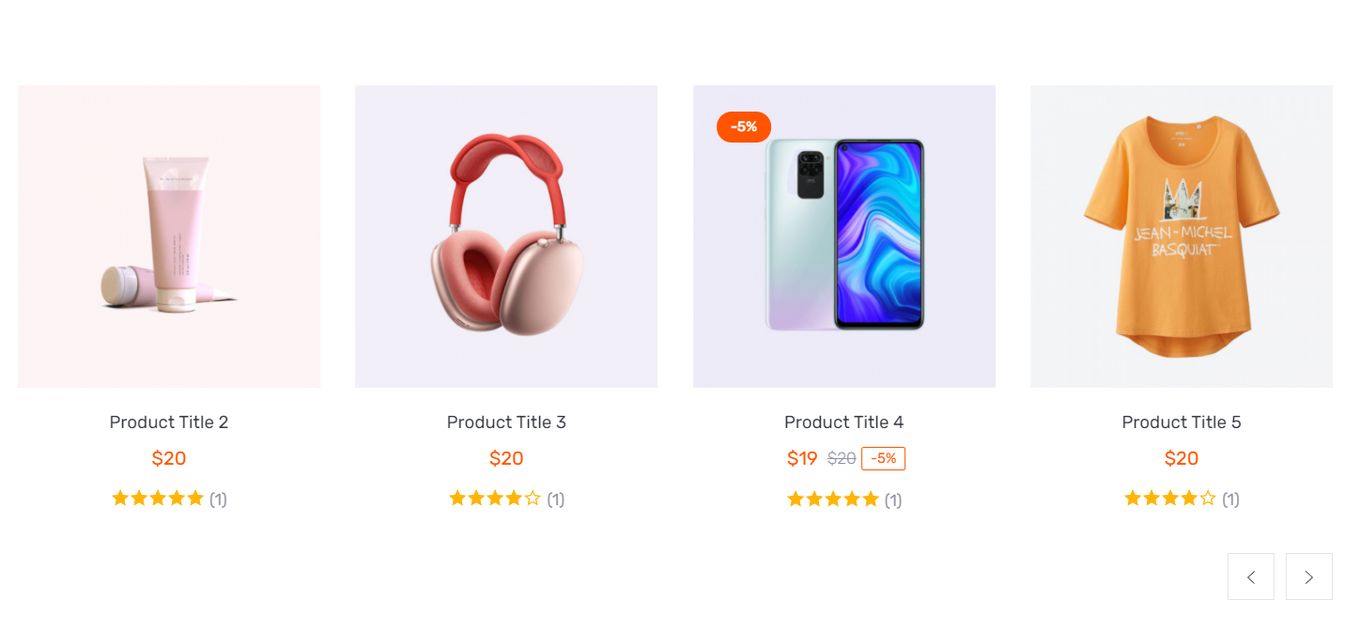 Display attractive product carousels with WooCommerce, no programming skills are required with this plugin.
Some key features:
Fully responsive
Unlimited product display
Advanced settings
Display by category
Featured, top-rated and best-selling layouts, etc.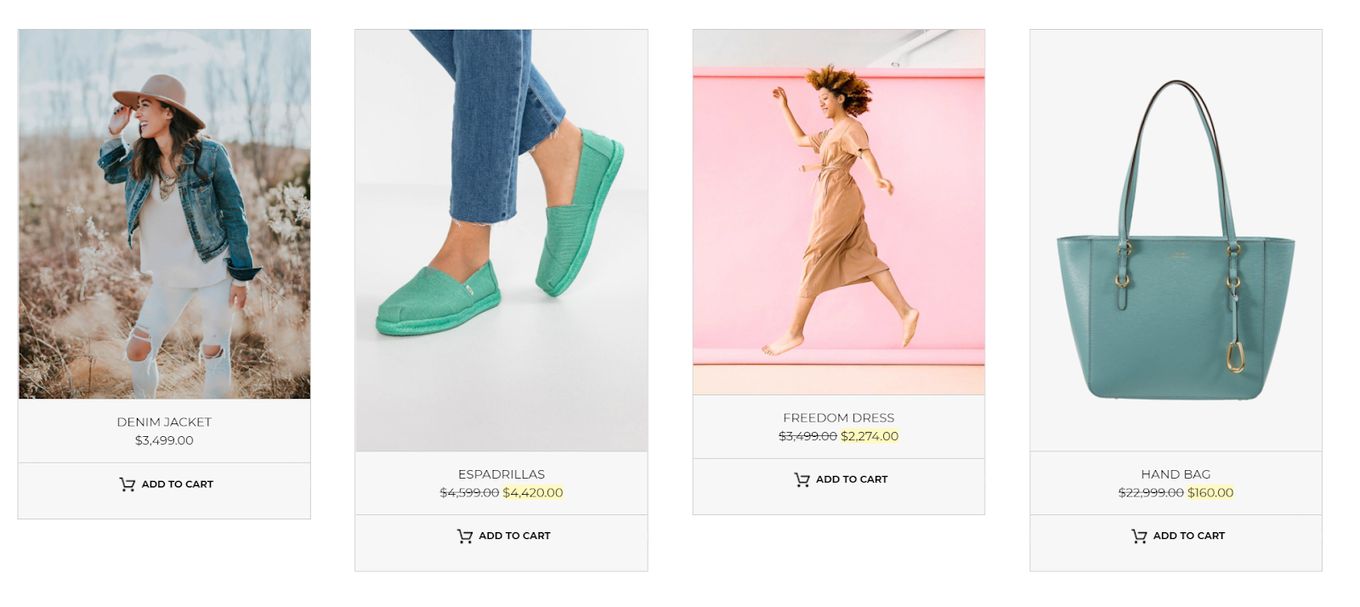 Great example of a simple but effective WooCommerce product gallery slider. Uses both images and text very well with a shopping cart icon for the Call To Action (CTA).
Some key features:
Control sliding speed for products
Both entrance and exit animations/effects
Fully responsive
Hide options for out of stock items

A popular choice for WooCommerce. It is a simple plugin and very lightweight to use but it has many options.
Some key features:
Five different themes
More than 20+ options to change
Flexible and easy to use
Has a free version

Comes with many different styles and is very popular in the WooCommerce community. You can style the slider with many different options and adapt it to your branding.
Some key features:
Custom themes for the slider
Responsive and flat design
Can display best selling products
Display products from different categories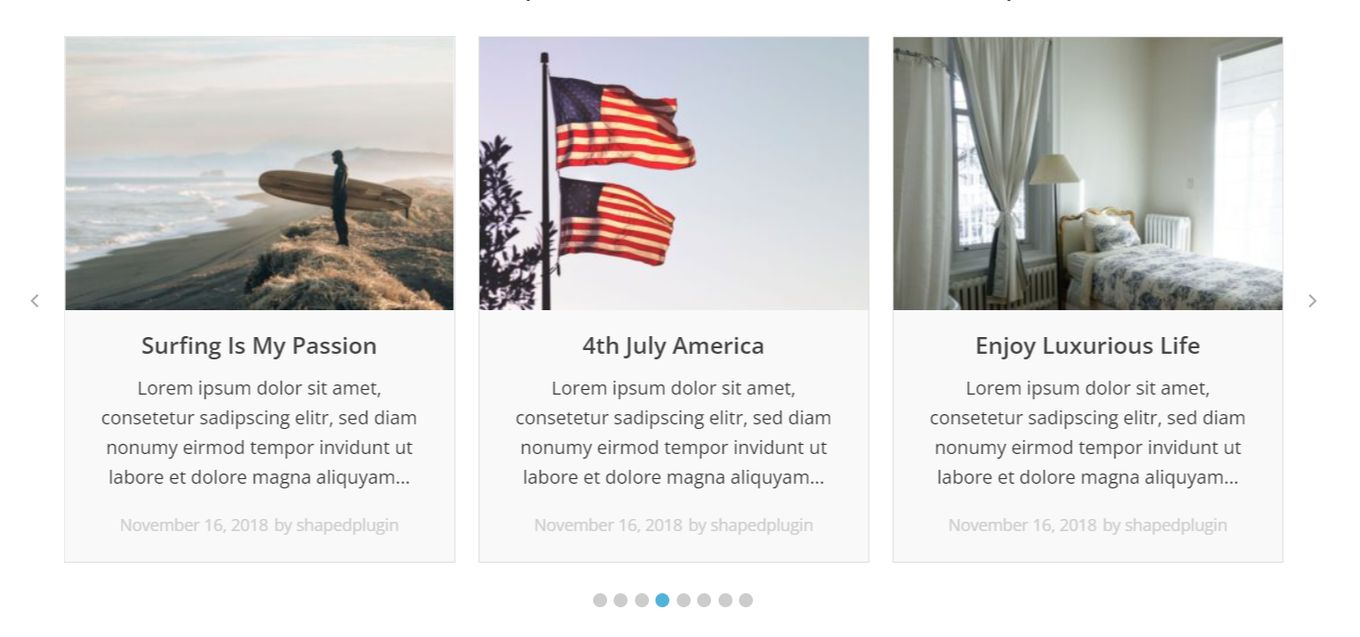 A great product carousel for WooCommerce, regularly updated and maintained. Can be used with images, text, posts, products, etc.
Some key features:
Fully responsive design
Drag and drop into place, easy to set up
Works on all mobile devices with touch
Product shortcode generator
Lightweight plugin
Loads of colour and layout options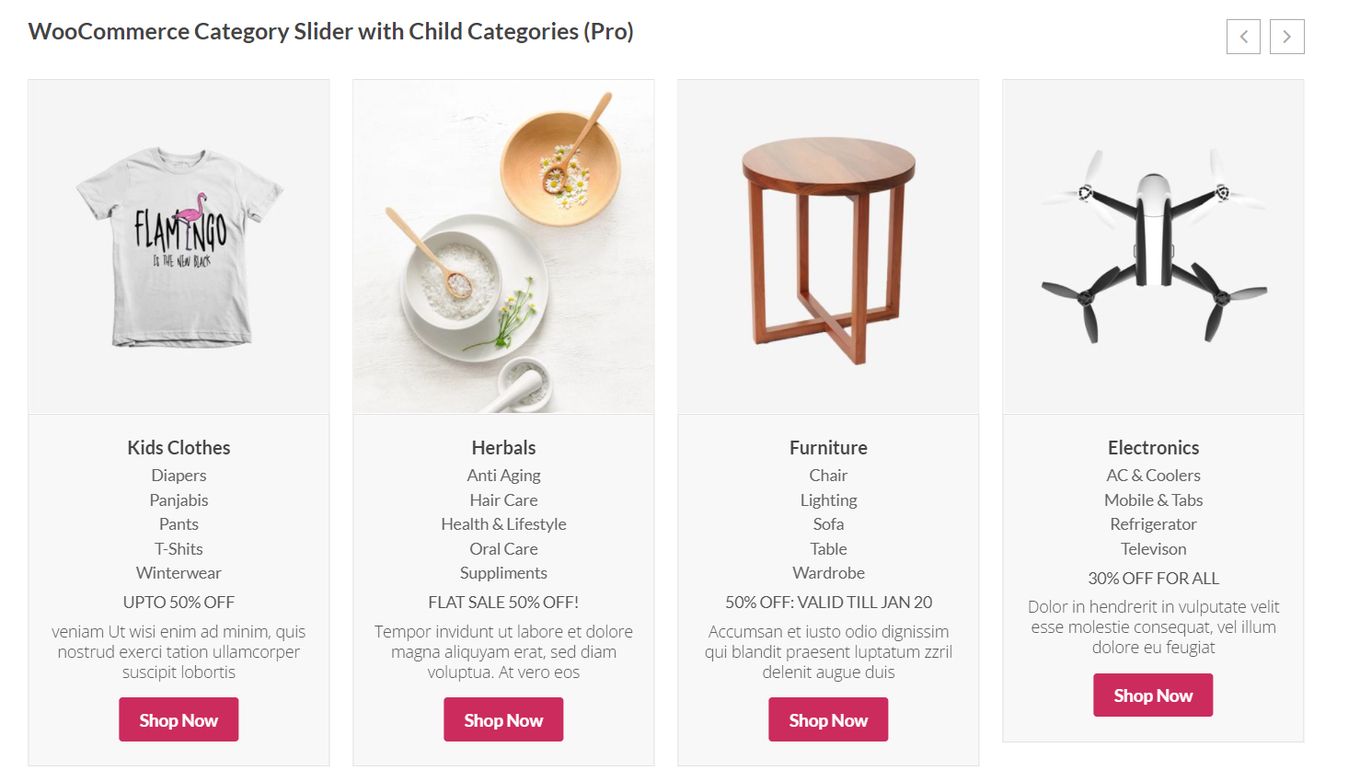 If you are looking for a great category-based product slider for WooCommerce, this one's for you.
Some key features:
Focused on category display sliders
Lightweight and easy to set up fast
100% responsive layout/design
SEO friendly content

A carousel product slider with lots of features and many layouts to choose from. Great design and works well overall with different themes.
Some key features:
Approved by WordPress
Pre-designed themes to choose from
Advanced filtering options
Post product types/templates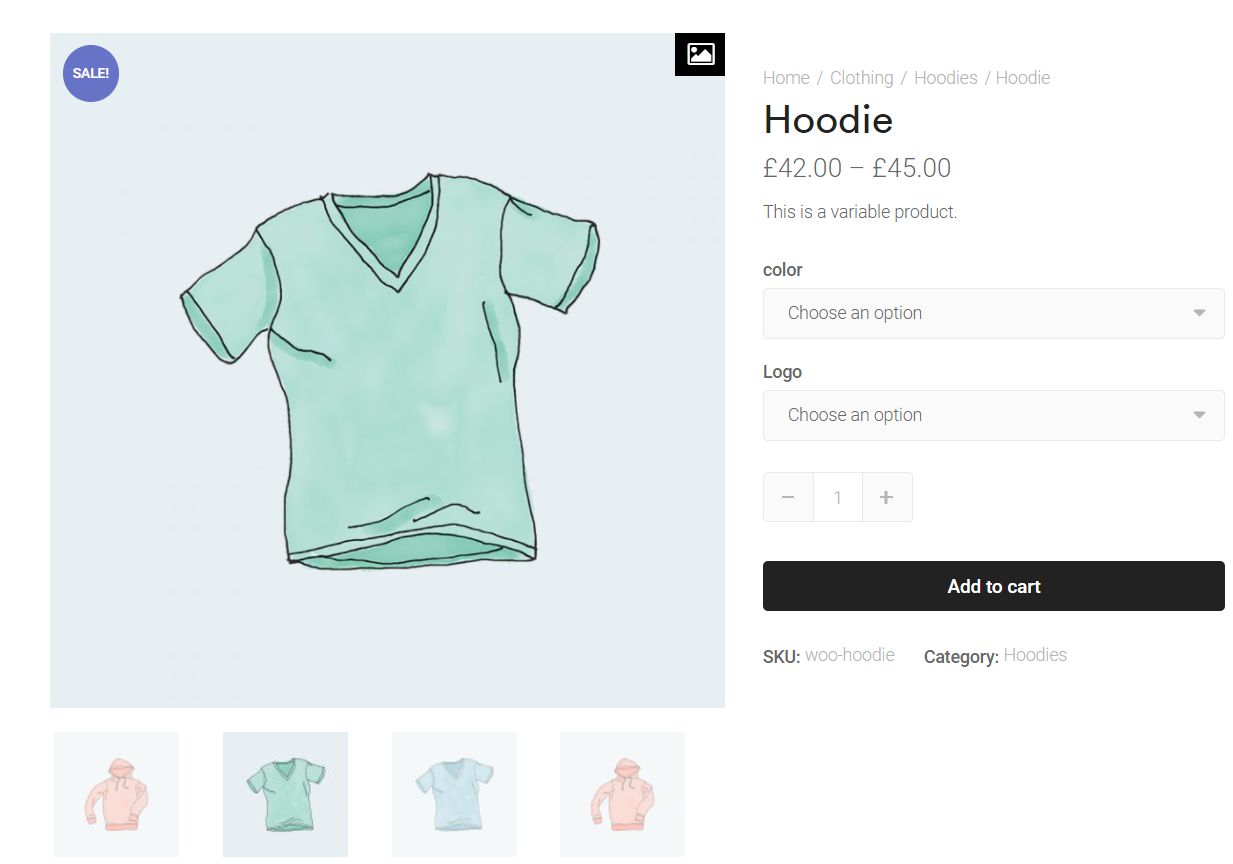 If you are looking for a sleek WooCommerce product gallery slider, check this one out. Very focused on a gallery-based slider with shopping cart options.
Some key features:
Both vertical and horizontal sliders
Include videos in gallery slider
Zoom options for images
Autoplay feature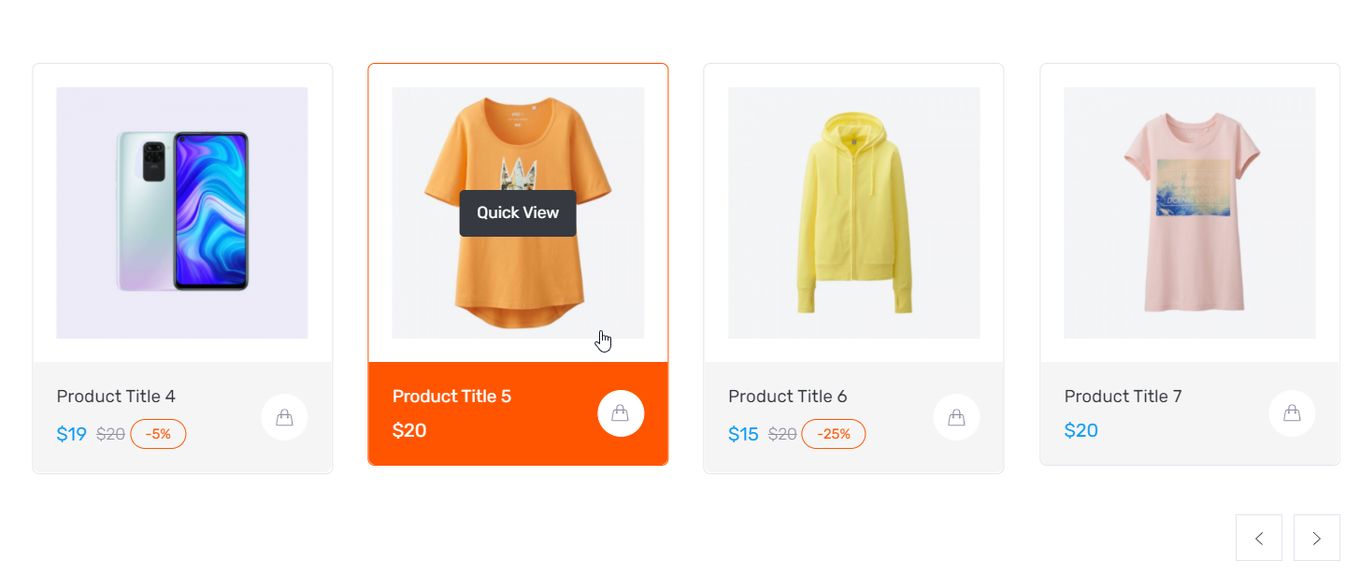 Can be used with a huge array of use cases with its different layouts and themes, easy to adapt to your style. Very easy to use and has a simple effective design.
Some key features:
Huge amount of options
Different layouts built-in
Smooth animations and transitions
Quick look element
Featured products post
Final Words
After all the great examples and projects listed, hopefully, one has inspired you and got you to think about your design more. All the WooCommerce product sliders here are a mix of free and paid and should suit your needs.
A product slider is a great way to boost product sales and showcase items while maximising space. A slider can help attract users and engage them more.
They are best used at the top of a website where they will be seen the most but can easily work when used throughout the page as well. Just remember to decide which website layout you are going to use before selecting your product slider: one-page layout, hero slider layout, etc. The website layout should condition your final choice.
Related Articles

About the author:
Luke Embrey is a full-stack developer, BSc in Computer Science and based in the UK.
You can find out more about him at https://lukeembrey.com/
Join 2,000+ readers and learn something new every month!
Get notified about new blog posts, tips, tricks, fullPage.js news etc.
RSS feed